Good morning! What's on your agenda for the weekend? I woke up way too early this morning which had already thrown me off. Aren't weekends for sleeping in a little? I have a couple of fun projects going on and I need to shoot some photos today so I am hoping the sun cooperates. Also excited to cheer on our son at his playoff baseball game. In the meantime, I've rounded up some cute finds in this week's edition of Saturday Shopping.
LITTLE WHITE DRESS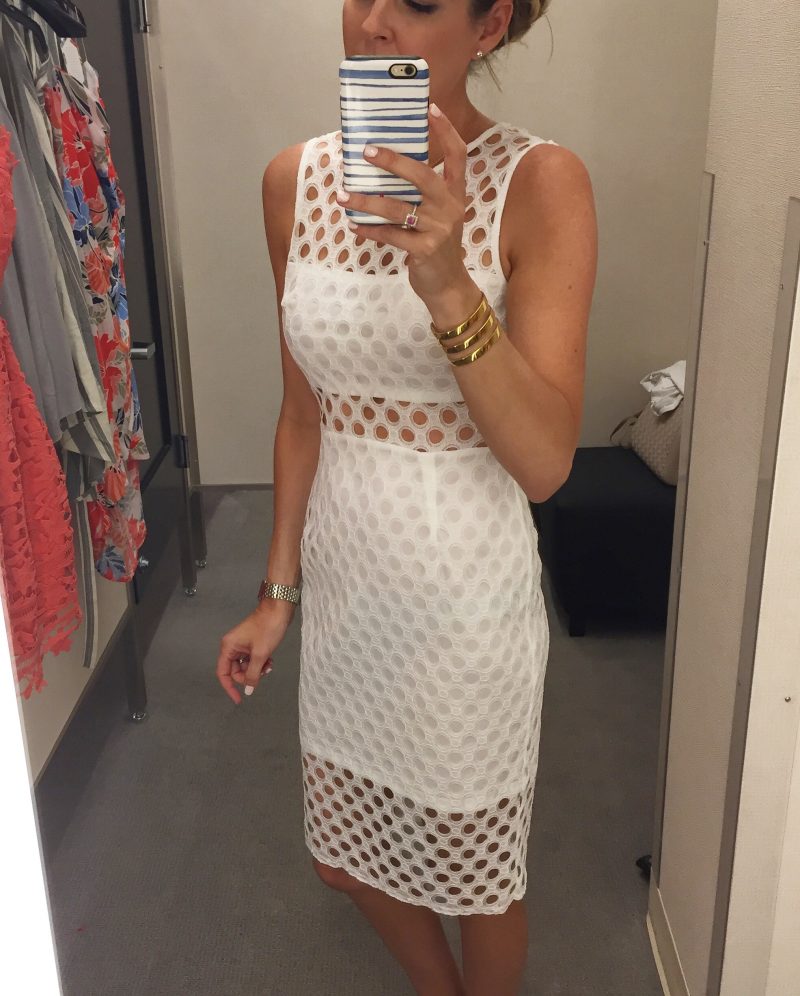 A dear friend of mine asked me to help her find a white dress for an upcoming reunion. While we have a very similar build, she can't stand shopping and doesn't have the time so it was my pleasure to jump in and try on dresses. The other one I liked for her was this one. It's classic and really beautiful.  But I thought the one here was unique and different while still being comfortable. She will look fantastic in it. I am wearing a size 4 here and would pair it with my favorite nude heels. The dress is enough of a statement so I would keep the heel choice pretty mello.
STRIPE LOVE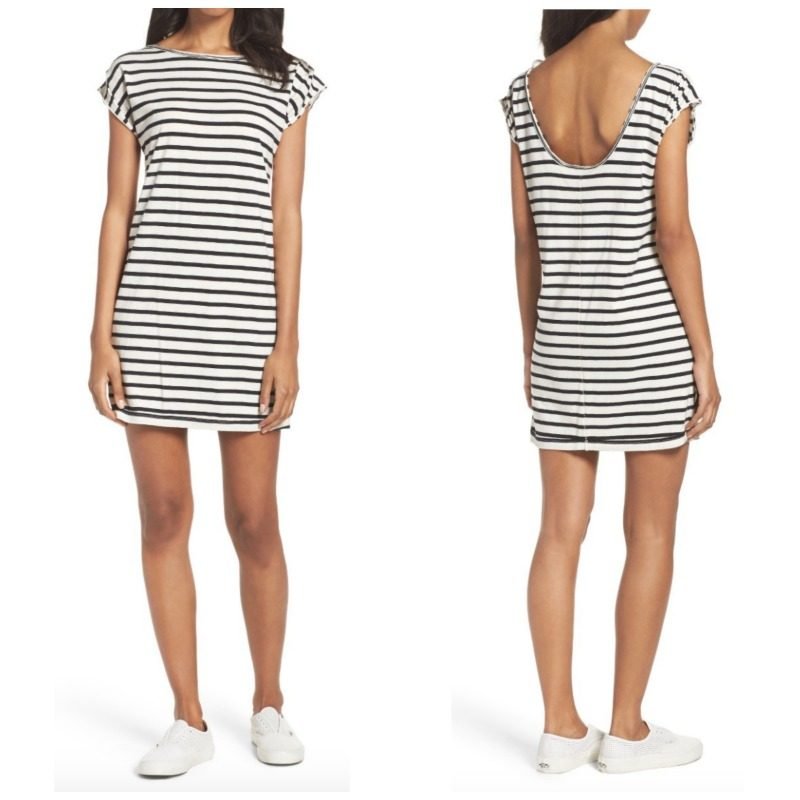 I actually went into my store to try this on and buy it. I LOVE it. But sadly that didn't have my size so I am going to order it online. The cut, the stripes . . . it's such a great summer dress. I will wear it with my Converse.  And I am always a fan of the self tanner in summer so I will be using this one over and over.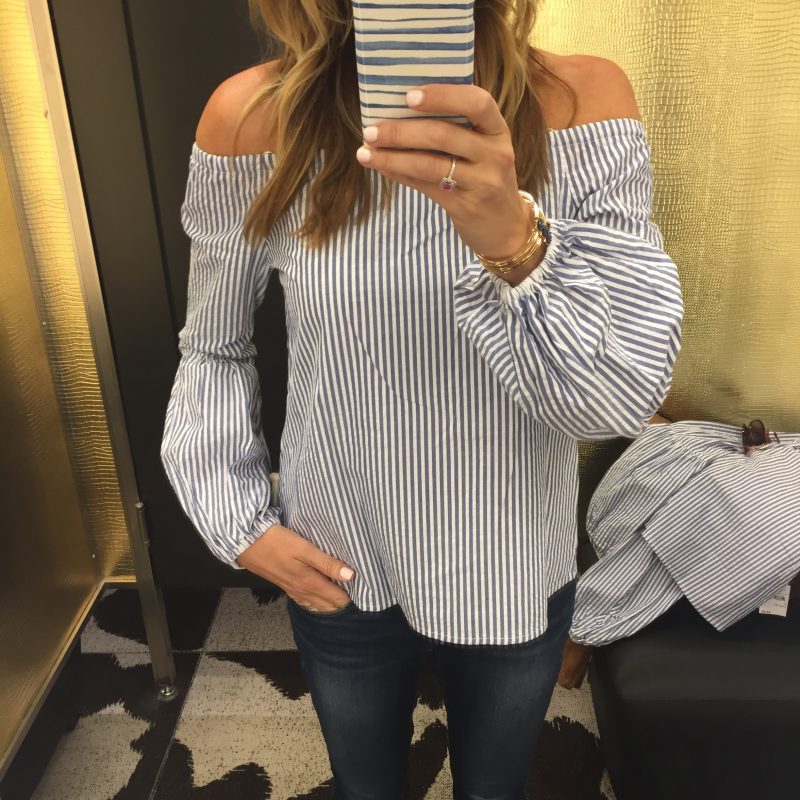 I found this top last week and LOVE it. Anything with a seersucker stripe is great in my book. The statement sleeves on this blouse are awesome. They bell more at the forearm which is such a cute look. This is a size small.
STATEMENT SLEEVES

One of each of these please!!! They are all so darn cute. I love the statement sleeve on each and the preppy vibe, too.
SUMMER SANDALS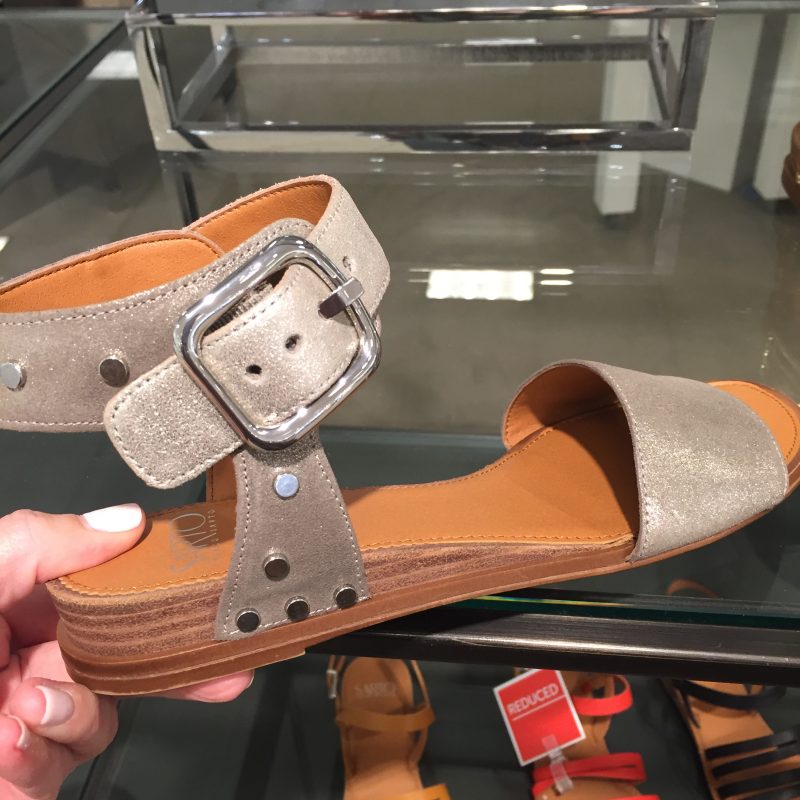 Also spotted these cuties when I was walking by to meet a friend. I didn't try them on but I have always loved any shoe made by Franco Sarto because they are so well made and always comfortable. Such a nice neutral summer sandal.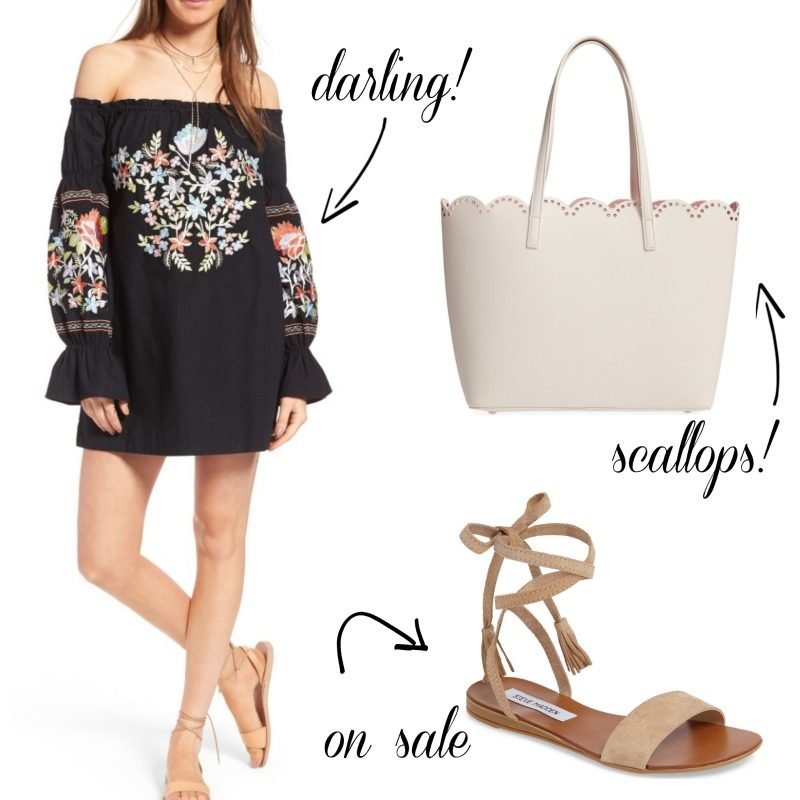 This dress is absolutely gorgeous in person. Not nearly as short. I think this model must be 6′. It comes in three different colors and would look darling with the scalloped tote and sandals.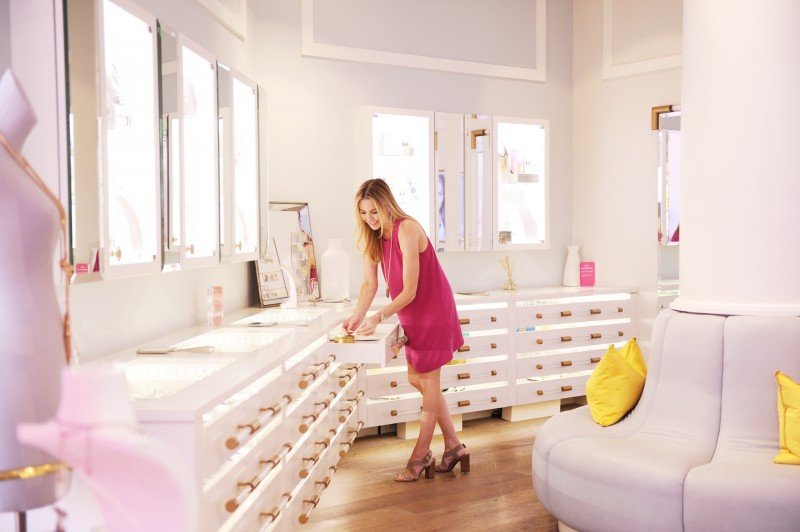 Do you all remember this dress? I take it with me on almost every trip because it doesn't wrinkle. It comes in so many different colors and works for so many occasions. If you don't have one of these racerback cuties, it's a great one to consider and you can't beat the price. The green color is calling my name.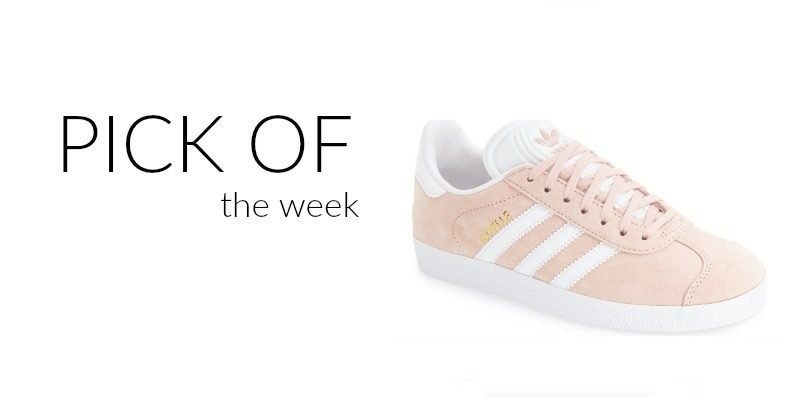 How cute are these?! That color. If anyone in my home is looking for a Mother's Day gift . . . just sayin'!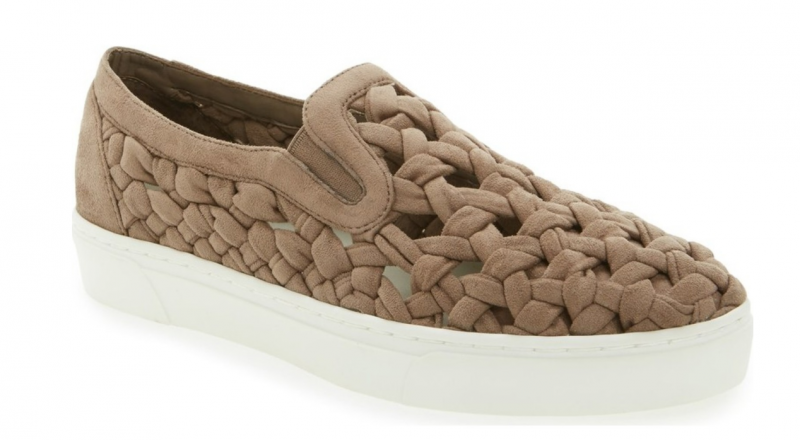 I've also spotted these and they get great reviews. They are currently on sale but sizes are flying so if you like them you'll want to scoop them up.
NEW COLOR!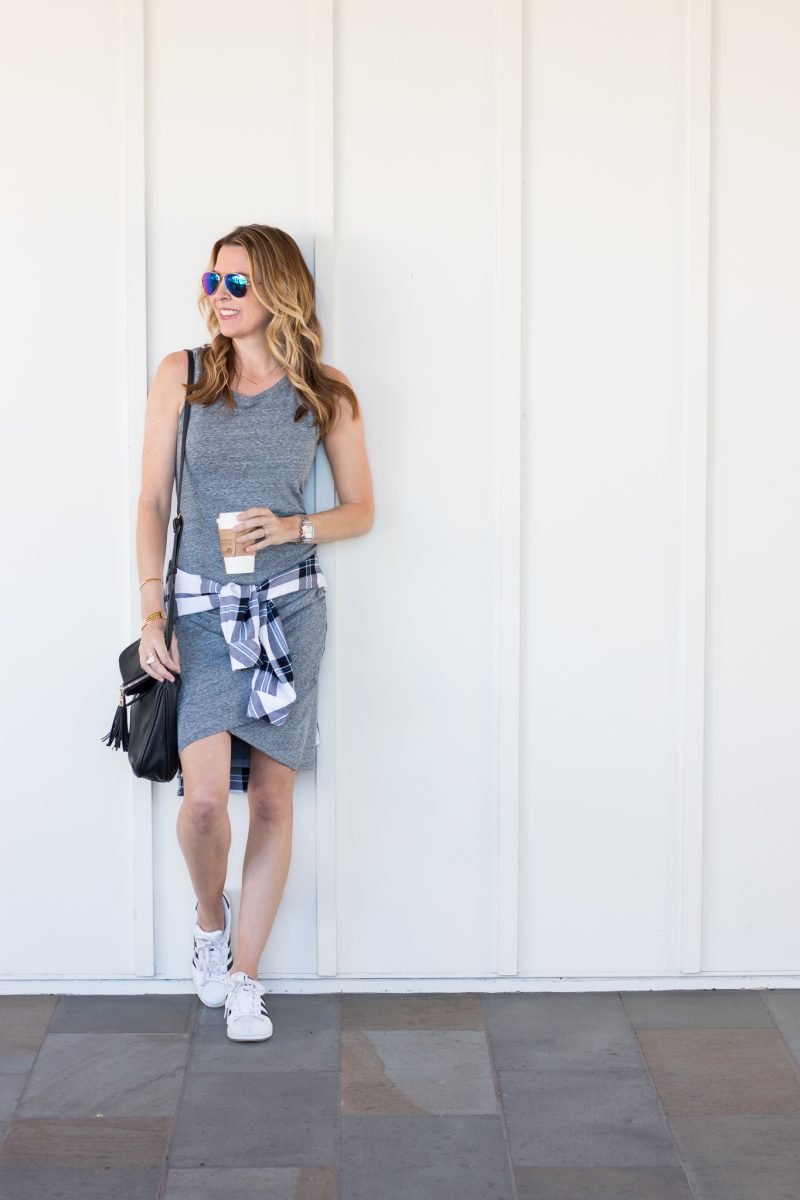 dress | handbag | shoes | similar button down | sunglasses
There was such an amazing response to this dress. It's one I wear ALL THE TIME. Well it just came out in an awesome tan color and I think I may need to jump on that. It's really pretty warm tone and would great paired with a jean jacket or a black leather one. This plaid shirt is on sale. I really like a black and white top to tie around my waist.
These jammies deserve another shout out. I LIVE IN THEM. I can't wait to put them on at the end of the day. They get fuzzier with wear and washing and they are so darn comfy.
LOFT FINDS

Loft is offering 30-40% off everything. Really cute things for summer. I adore this skirt. 
HOME STYLE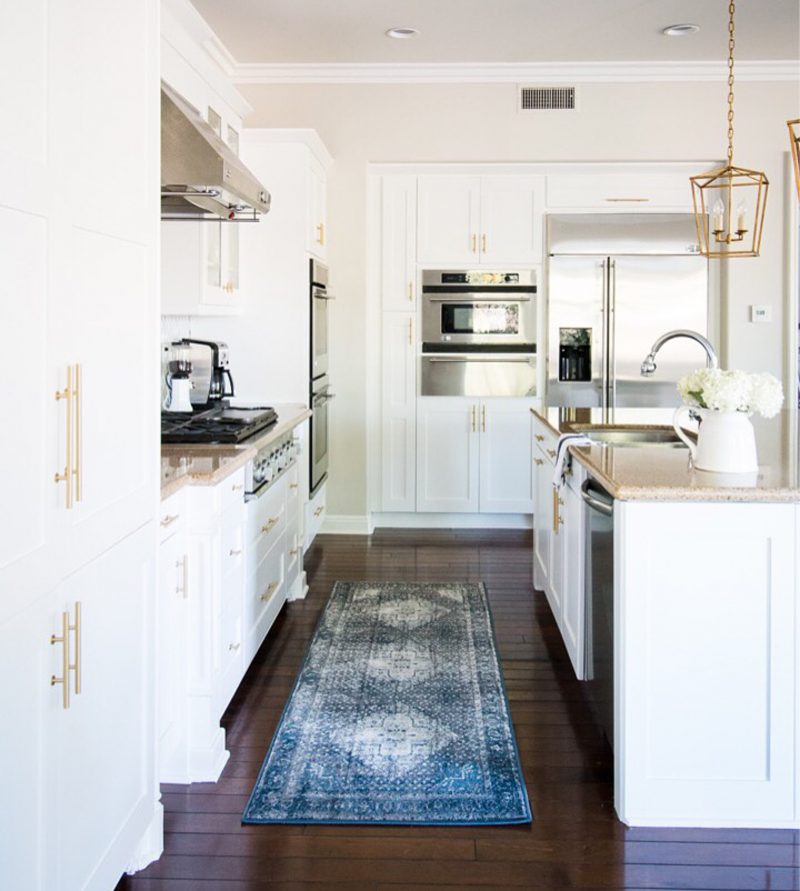 Just a heads up that this blue rug is on sale right now. Love it so much I bought a second one in case something happens to this one. It's a keeper!
SALES AROUND TOWN
World Market | buy more, save more
J. Crew | Extra 30% off sale styles
Anthropologie | 20% off with code WOWMOM
West Elm | up to 30% off
Ann Taylor | 40% off everything
Loft |30-40% off everything
Pottery Barn | 40% off mother's day gifts
Enjoy your weekend, all. Tomorrow is a very special day as I not only get to celebrate my sweet mom, but I also get to spoil my sweet son who is turning 9. He has planned his dream day and we can't wait to spend time doing what he loves.
I am keenly aware that Mother's Day can be a difficult day for so many. May you find the blessings in however you choose to spend the day.
*affiliate links used