Welcome to the weekend! I hope you have some fun plans as well as some time carved out for relaxing. We are hoping to fit that in. There is a 40% OFF OF EVERYTHING sale that ends today so I've picked out a few of my favorites in case you want to take advantage of that. I am also showing a simple and clean classic Fall look. All part of the #mixnmatchfallstyle.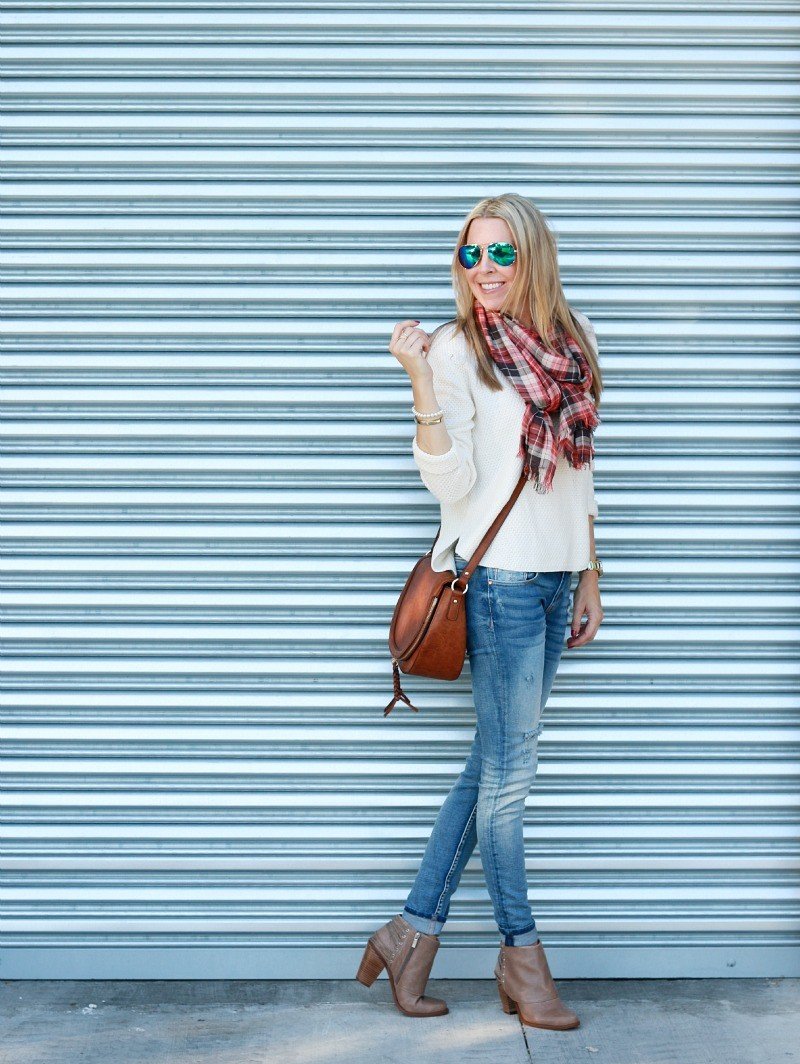 I have a soft spot for a winter white and I love a good ivory sweater. I think they look so pretty with denim and are a classic wardrobe staple. Do you have one? This one is 40% off through today and dips lower in back. A really cute sweater with great texture. And hello, new booties! I wasn't planning on buying these but I did want some with a higher heel. When I saw this I had to have them. There is something about the detail in the back and the cute little grommets. The are very comfortable and are true to size.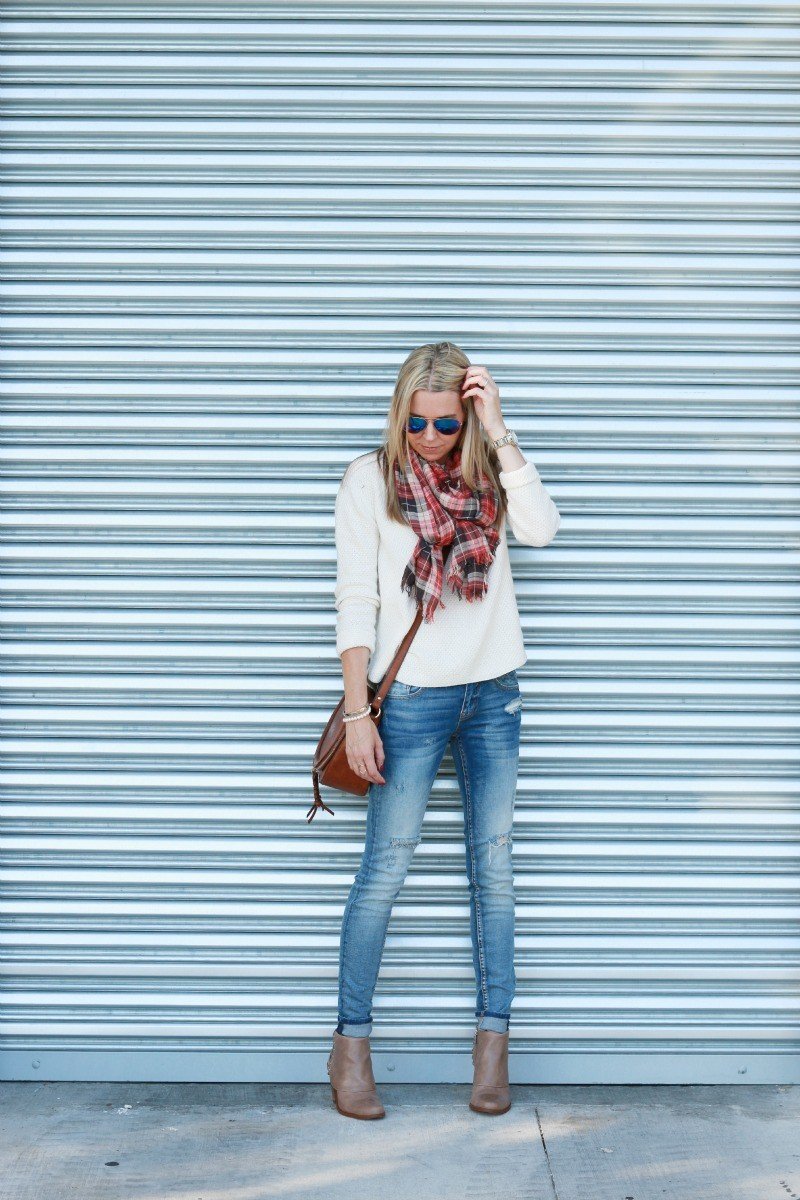 sweater | denim | booties | scarf | handbag | sunglasses | watch | similar ring 
This handbag keeps coming in and out of stock. I think it must have been a popular one. It was in stock last night and alas this morning it is showing otherwise. This one is a very cute option, too. And this scarf is only $16. Bam.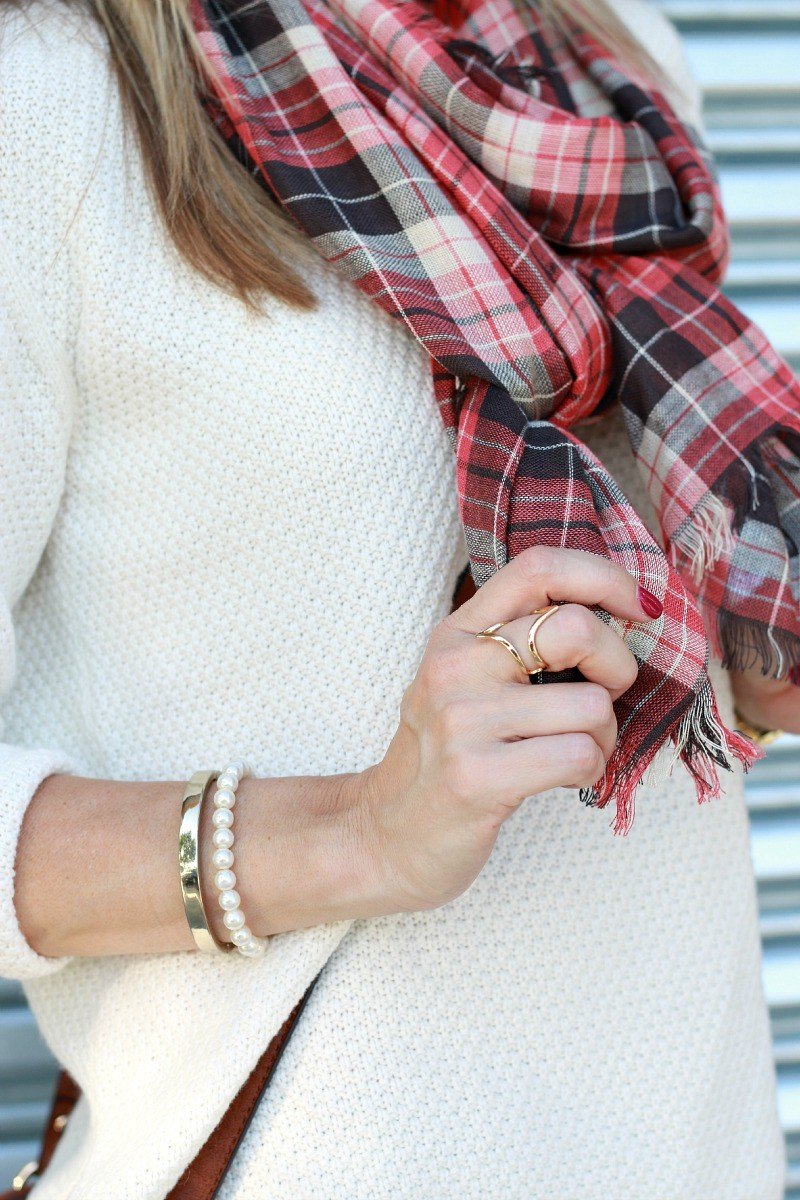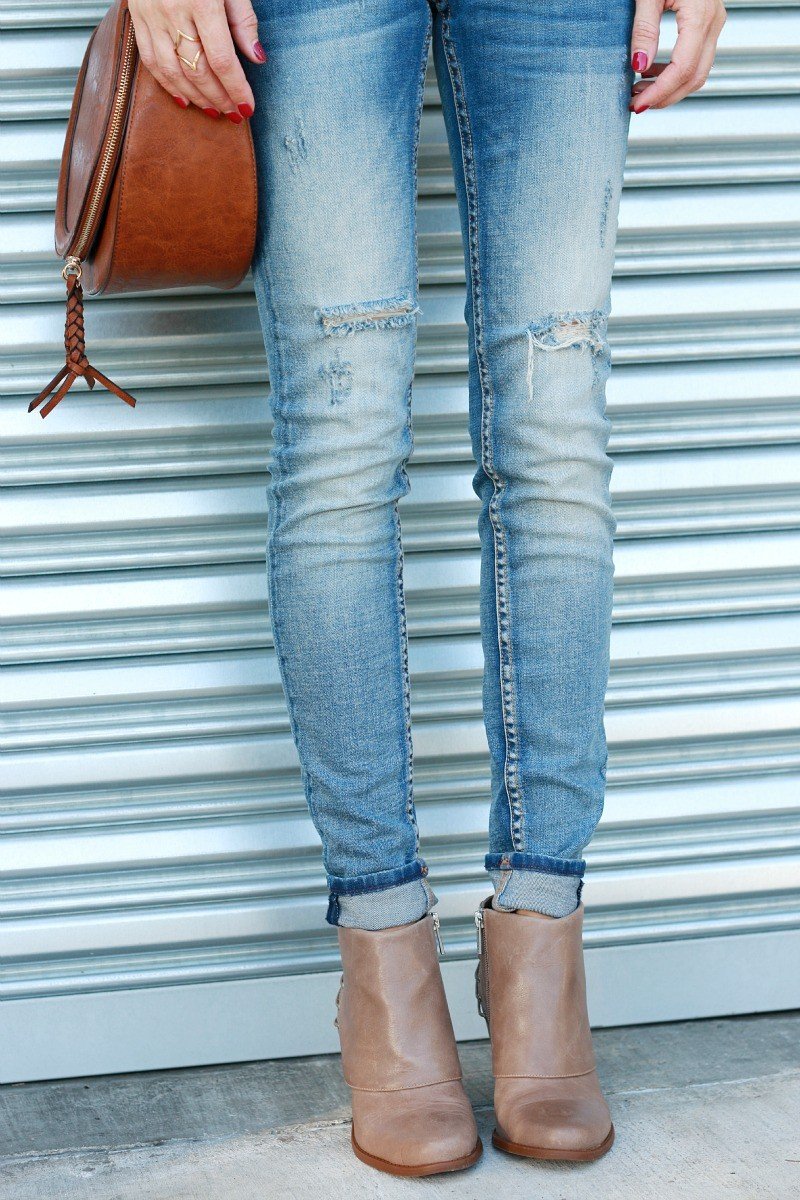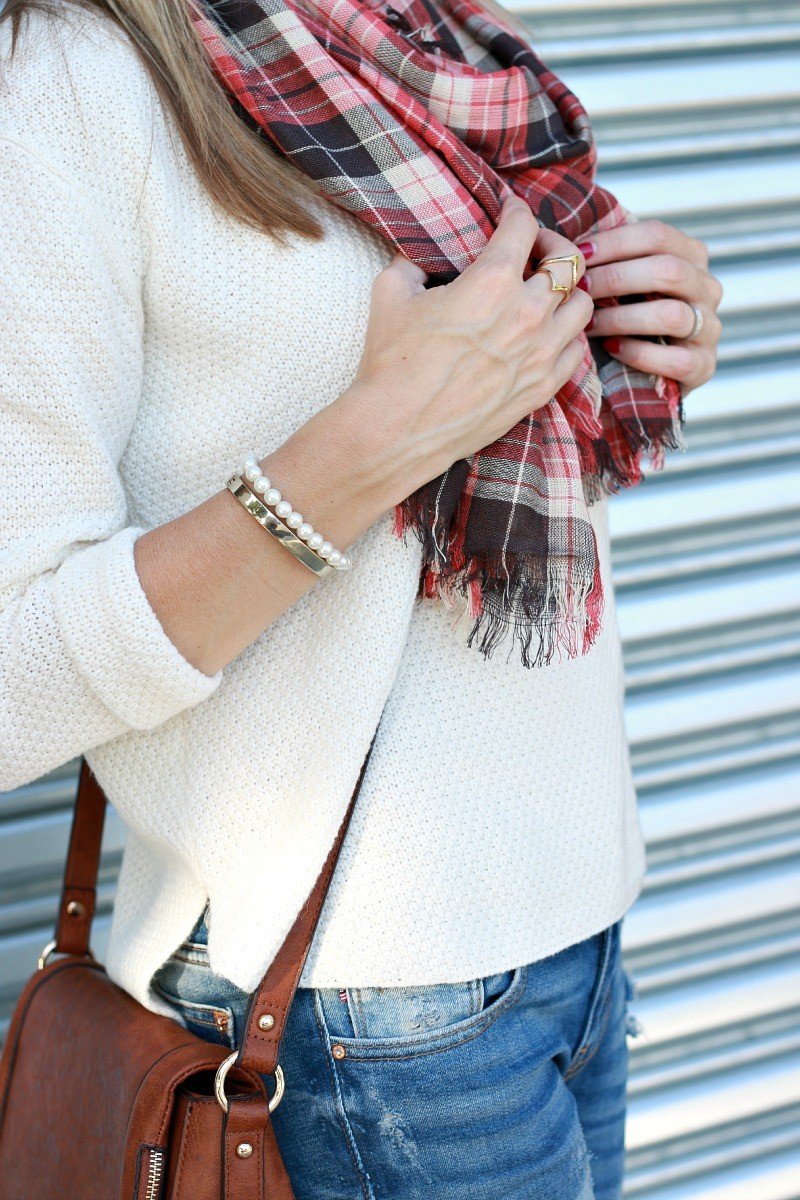 Such pretty texture on this scar, right? Everything in the store is 40% off through today. I am totally in love with this blouse and tried to buy it in store but my store didn't have them in stock yet. Online it is. I have big plans for this blouse and can't wait to show you how I will wear it. It is so pretty for the holidays, too.
I really like this look without the scarf, too. Just classic and simple. I wearing this necklace with my sweater. It give a pretty layered chain look for only $26.
Shop This Look

And in really random news, I LOVE this umbrella. I am always envious of the children running around in the rain with the umbrellas shaped like this. This one is on sale and is so darn cute. Thought you would like to know in case you have a soft spot for these, too.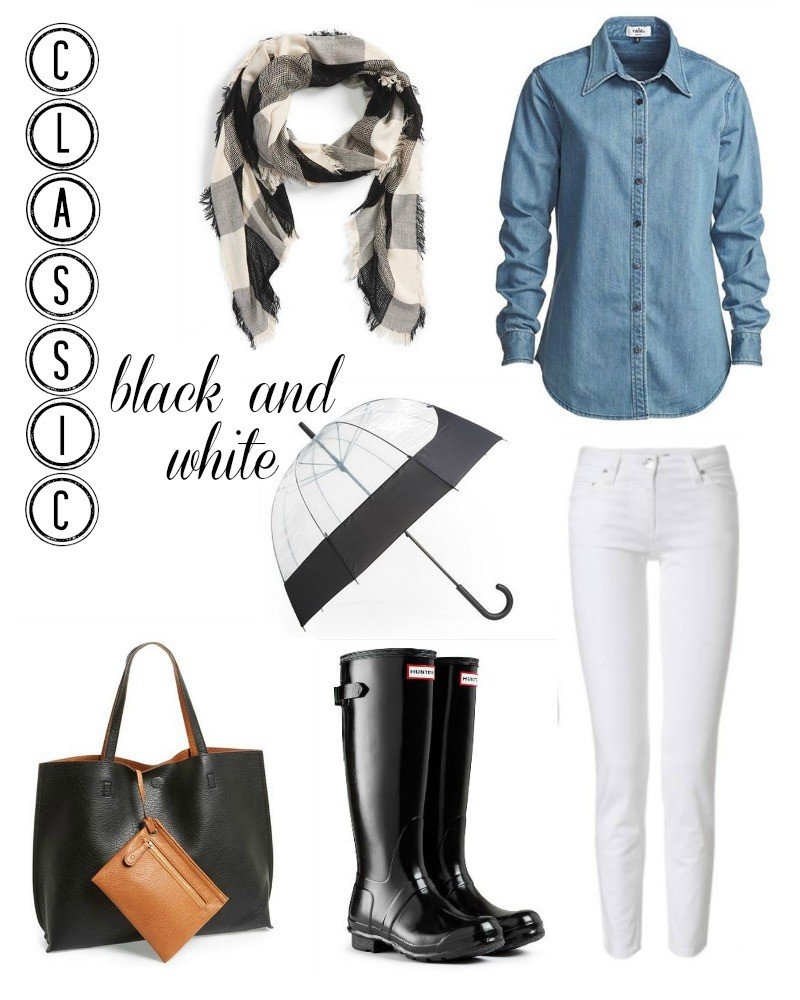 Shop This Look

And these Hunter Rainboots have been price matched! Huge savings. You may want to check them out.
And lastly, I rounded up a few of my favorites from the Loft sale.SO many items are 40% off.
40% off Sale

Enjoy your weekend, friends. We are mixing relaxing with a little DIY action. Wish us luck. See you back here on Monday for a fun recap of a recent trip.