Good morning!!!! How is everyone? We are all dragging a bit this morning. It was a late night with school activities but we just seem to be more tired than normal. I am hoping it's our bodies fighting off any type of illness that could be lurking. I am just as paranoid a the next mom about anyone coming down with something. Sending healthy vibes your way, too.  We need to perk up because there is a pantry project calling our names. I am so anxious to finish so I can show you. Turning to Saturday Shopping, I rounded up some great finds for you. Here we go!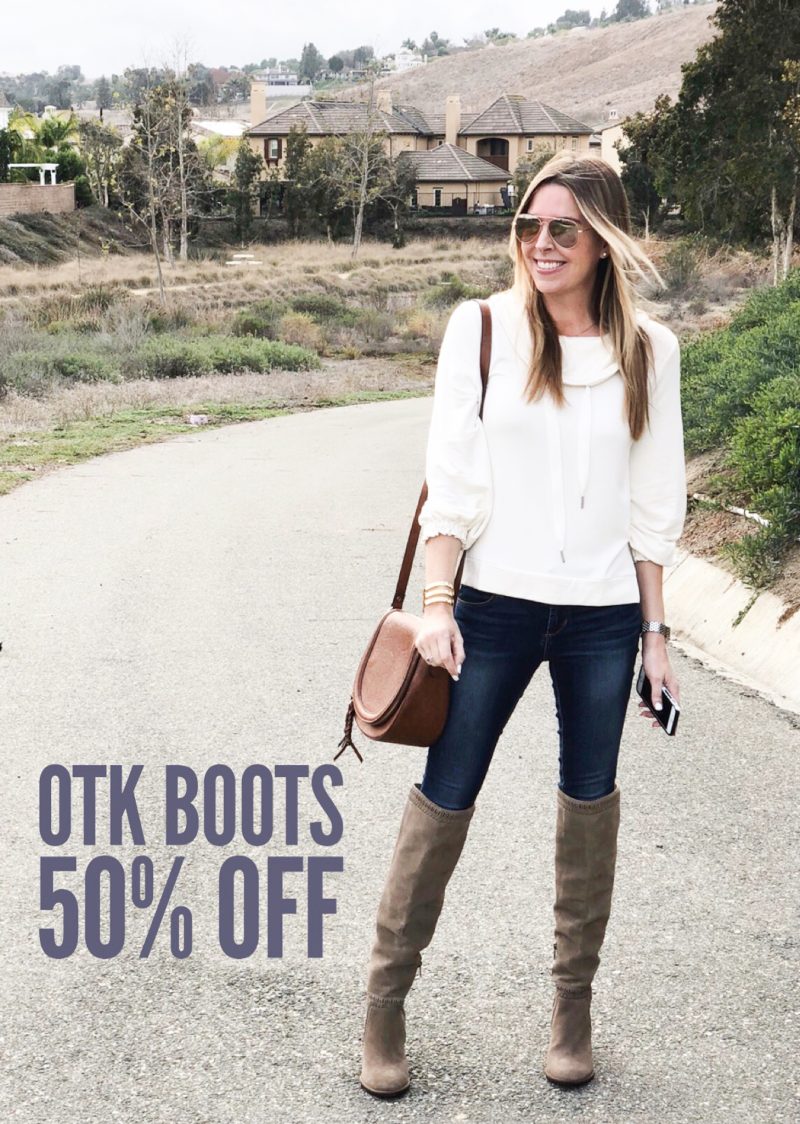 I finally took the plunge with these OTK boots because they are 50% off! They are made my the same designer who makes my favorite booties. I am such a fan. This is also the same color as my booties. It's called Foxy. I like these because they have a nice block heel and it is too terribly high. You have to see the back of the boot. So good. Even my husband commented about how great they are.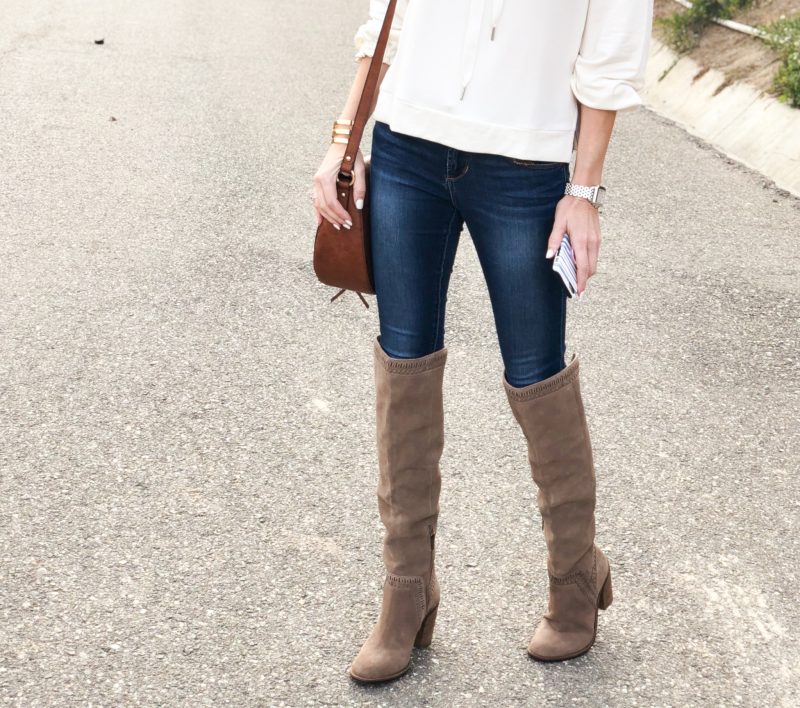 boots | top | jeans | sunglasses | handbag
How Do They Fit?
I definitely recommend going up one 1/2 size. I am usually a 7 1/2 but bought and 8 and they are perfect. They run smaller in the toe area so you will want the extra room. They are very comfortable and not difficult to get on and off. The boots come in a few colors but I am a sucker for this Foxy color. I think they would look so cute with this dress ($25). 
My Ivory Top
This is the top that I have been talking about. It's the Signature Soft line from Lou & Grey so you just want to wear it all the time. I wore this exact outfit for a recent date night and received so many compliments. The top is on sale and I highly recommend it. I am wearing a small but am usually an XS at Loft. There are small slits on either side of the top just so you know. I like this top so much I bought it in two colors. It's a keeper.
MORE LOFT ON SALE

Everything is 50% off and there are some really great prices. You can scroll through using the arrows above to see my picks. I am especially loving the sweaters with the writing. All so cute. I might just order this one. 
ANTHROPOLOGIE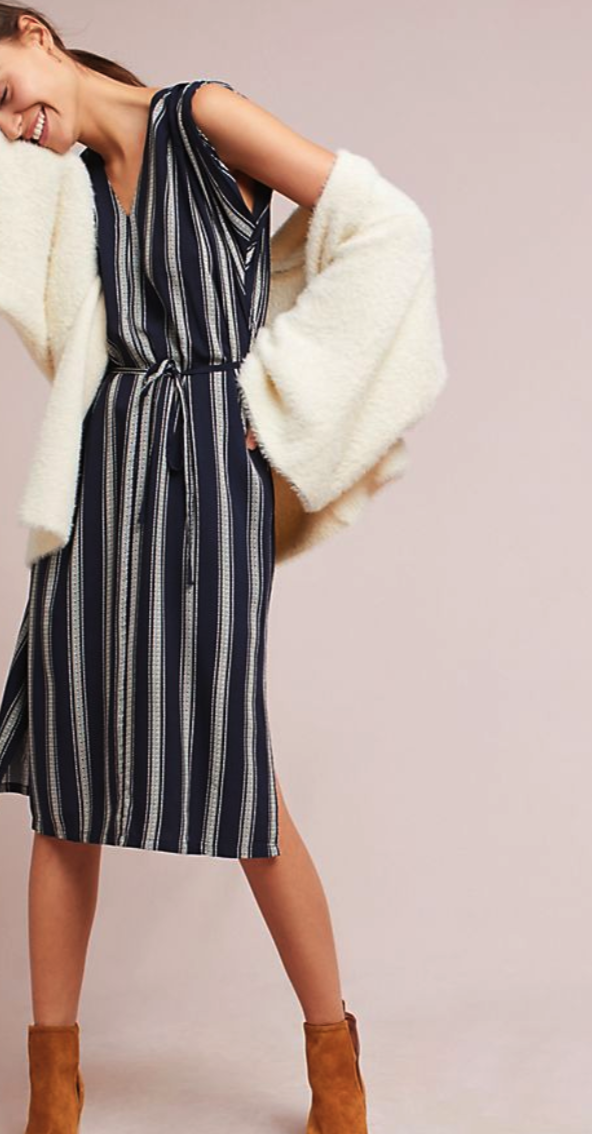 Anthro still has 40% off its sale prices. I wish I had somewhere to wear this dress!! If any of you need a long dress for an event, check this one out. So beautiful. The striped dress is top-rated and so versatile. Love how it is styled above. You can check out the entire sale here. 
NORDSTROM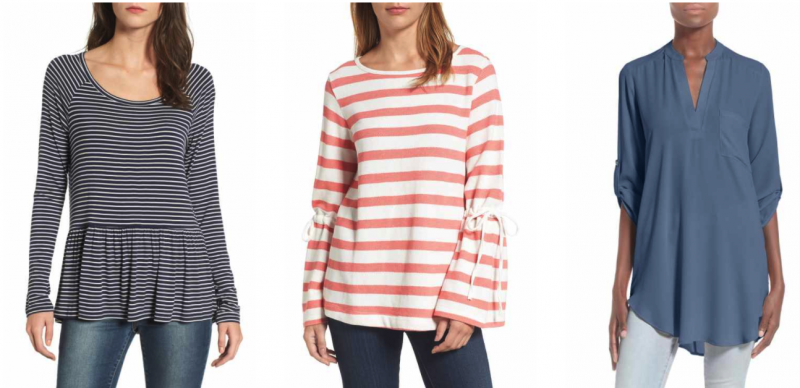 Stripes and ruffles. That's all I need! I so appreciate details like on the middle top. I have had number three in multiple colors over the years. It's a wardrobe staple for me.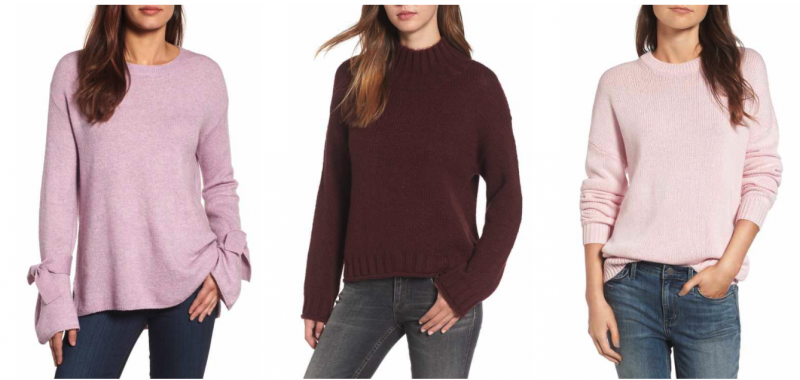 Just in time for Valentine's Day, I thought these were all really pretty. The sleeve is so fun on the first one and I love the way number three falls. While it comes in a few colors, the pink parfait is beautiful.
POTTERY BARN

This big event ends tomorrow. It's DEFINITELY a great deal if you are looking at furniture or bigger items. That makes a huge difference. Still drooling over this table.  If you are looking for an upholstered headboard, this one is beautiful. I like the height on it.
COFFEE TABLE LOVE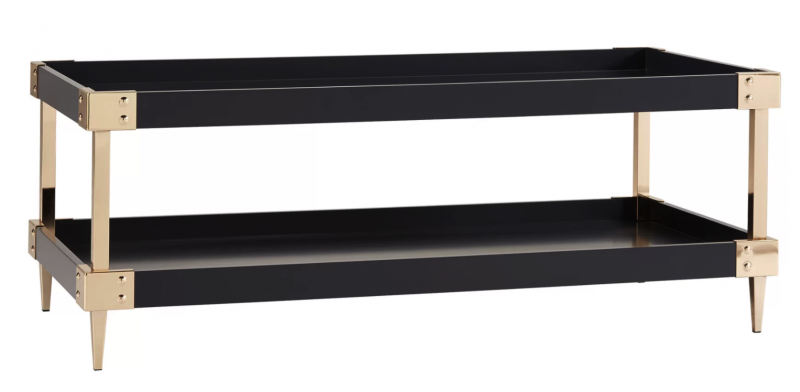 In other news I want someone to use this in their space!!!!! I LOVE this table. It also comes in a really pretty light gray. This table is awesome and would be so fun to style. Such a high end look for less. 
We are off and running to pick up supplies for our pantry but I will pop back in to update this with more sale finds. I hope you all are off to a lovely Saturday. For those of you under the weather, I hope your are on the mend very soon. Take care of yourselves.
*affiliate links used