Good morning! Anyone else dragging a bit? Between fighting off a cold and getting up early for sports, this mama is going to need an extra cup of coffee today. Happy St. Patrick's Day, by the way! Our Irish roots love any excuse to wear green and celebrate. Will you be making any traditional Irish fare tonight? Sales abound this weekend and I've stumbled upon some great finds for Saturday Shopping. Let's get to it.
I'm BLUSHING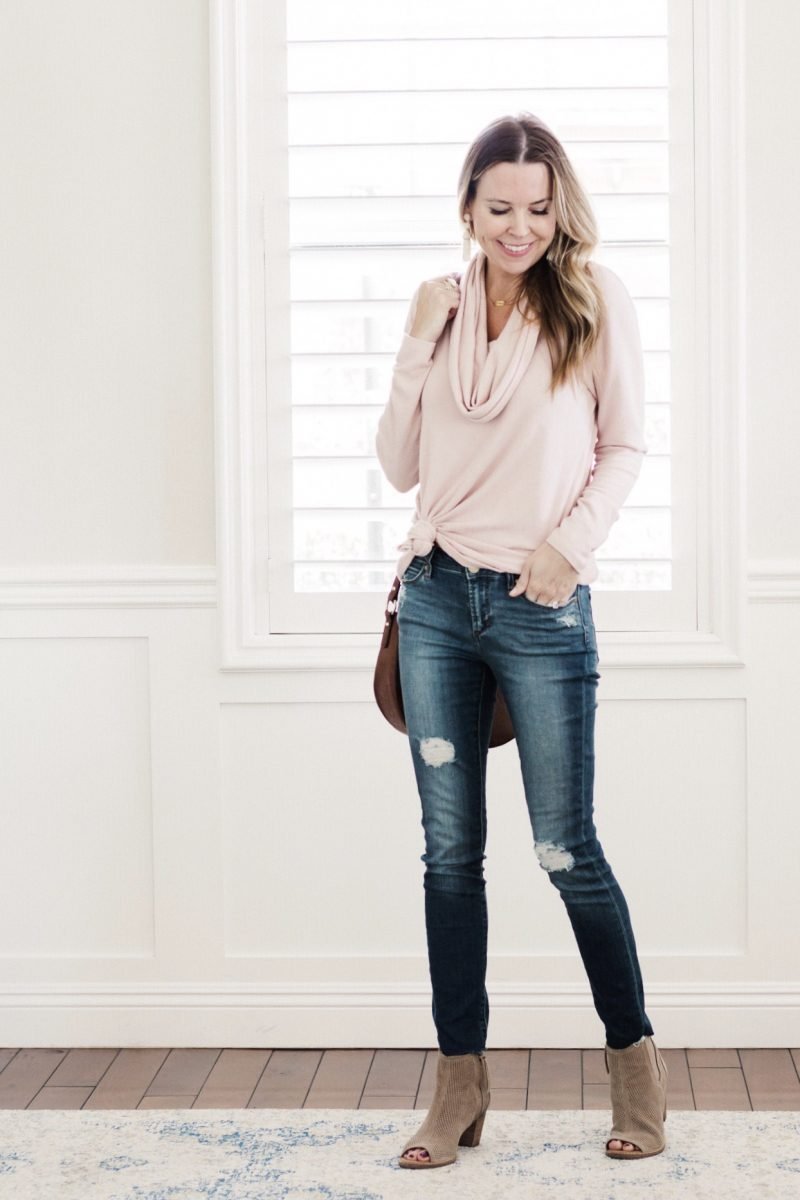 jeans | top | shoes | earrings | handbag | necklace
A few of my very favorites are on sale this weekend. The handbag is now under $30 and a great piece.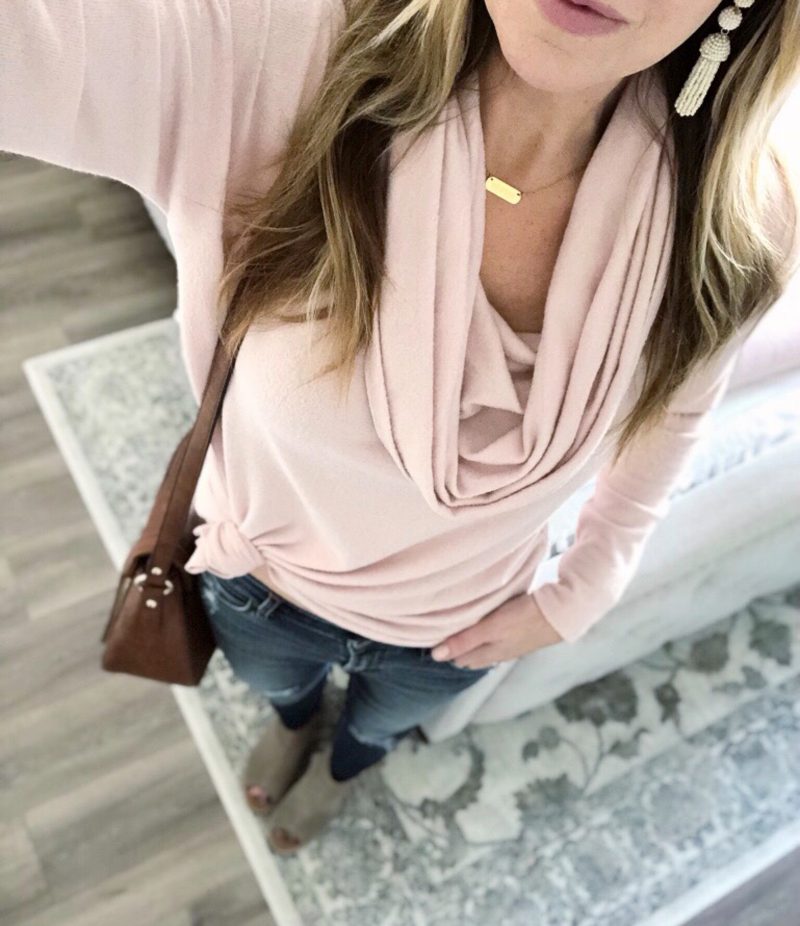 Here is another look at the top. I just love it. I wore this out to meet friends for dinner last night. t's really soft and versatile. Sometimes I wear it off the shoulder and straight and sometimes I wear it tied up like this. It's on sale right now and a great top to add to the wardrobe. I am wearing it with these jeans. 
SO COMFY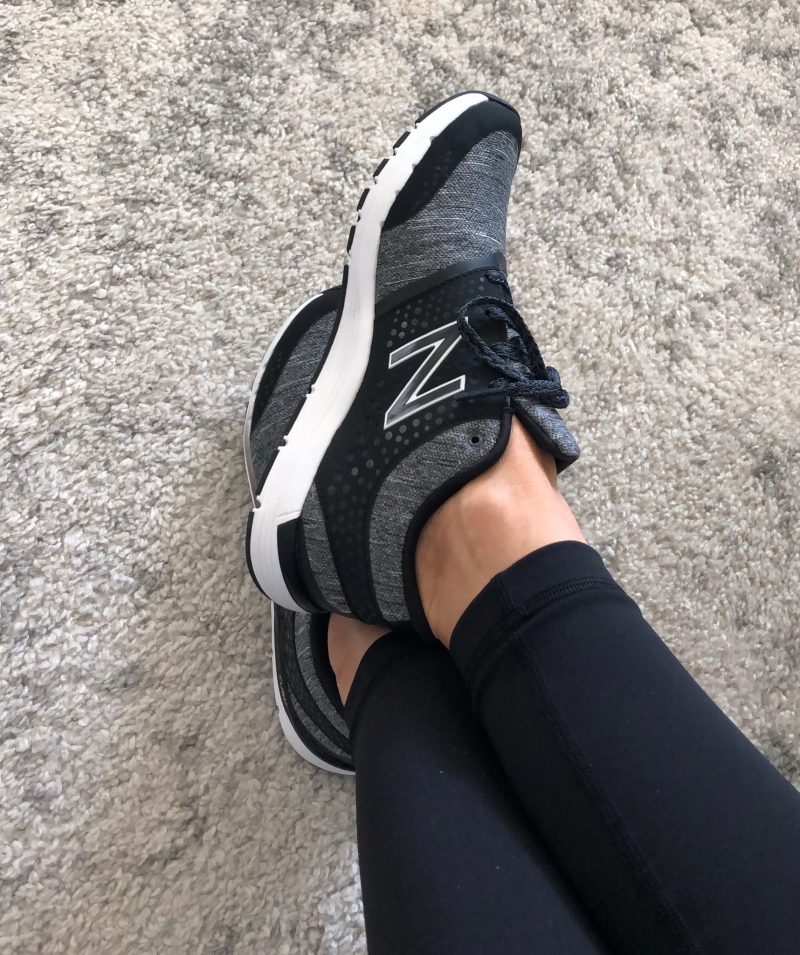 I know a lot of you scooped these up before they were gone. I found them here but also tracked down the same shoe in a darling navy here. They are beyond comfy. Like walking on cushions. They fit true to size.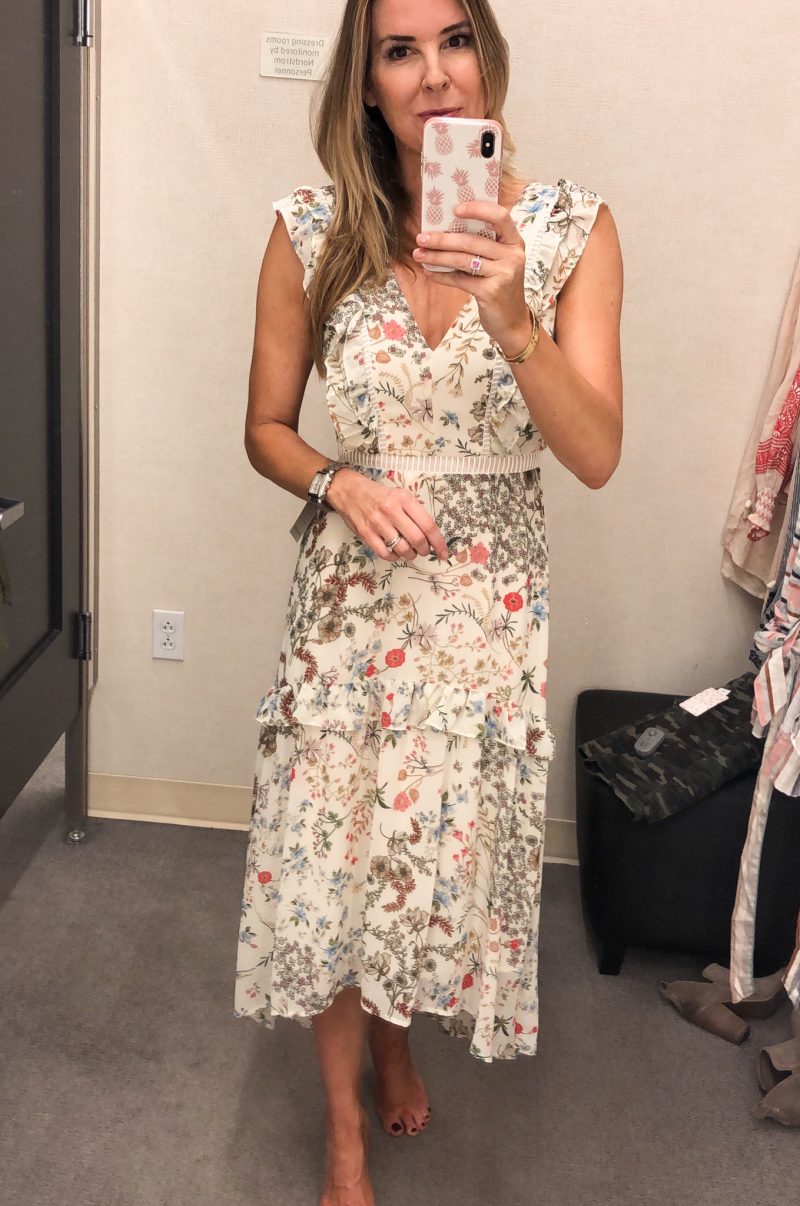 Sadly this photo does not do this dress justice. It's BEAUTIFUL. When I was carrying it around everyone kept asking me where I had found it. This is an XS and I couldn't zip it up so I will order the small. The colors and the detail are so pretty in person. The dress is feminine and beautiful. Highly recommend.
SANDALS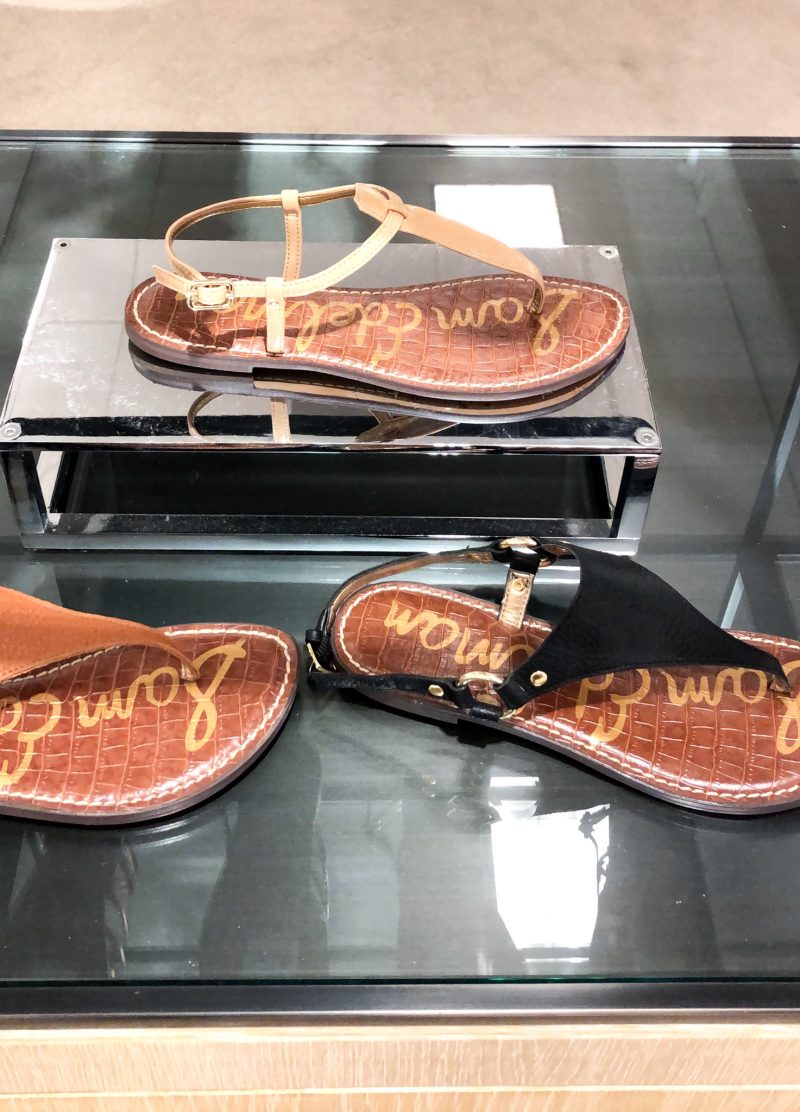 While shopping I came across these sandals. Sam Edelman is always a summer favorite and theses are both so comfortable. They come in the thin strap as well as the wider version. 
I tried these on and loved!!! They are so cute on the foot. A really fun sandal for Spring and Summer.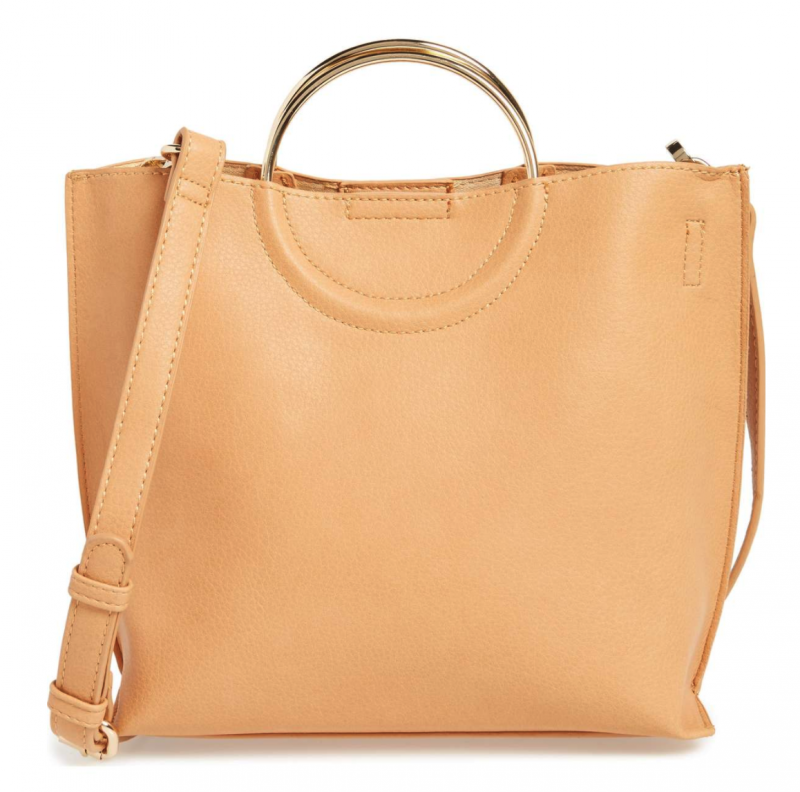 If you're looking to incorporate a more trendy bag this Spring, this one won't break the bank. It's on sale for $22 and has the circle handle that is so popular right now. Nice neutral to get you through the summer months, too.
IN SWIM NEWS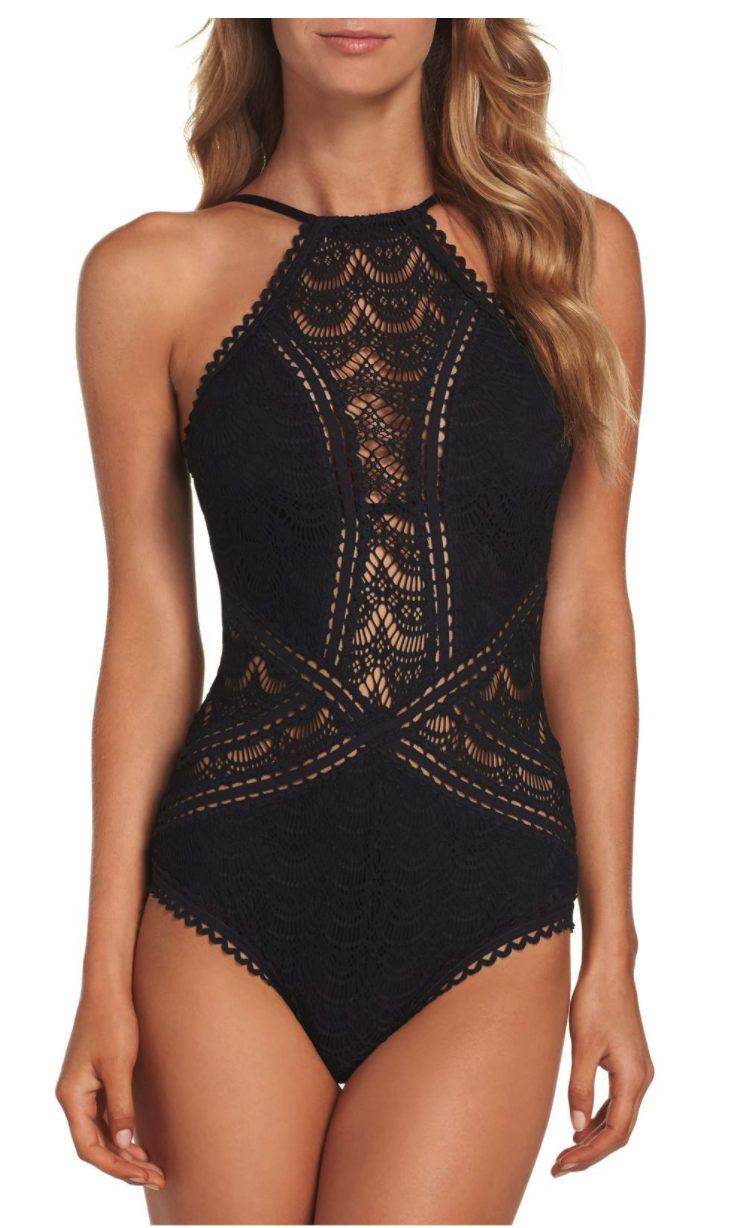 If you love a good one piece, this one is so flattering and has always gotten amazing reviews.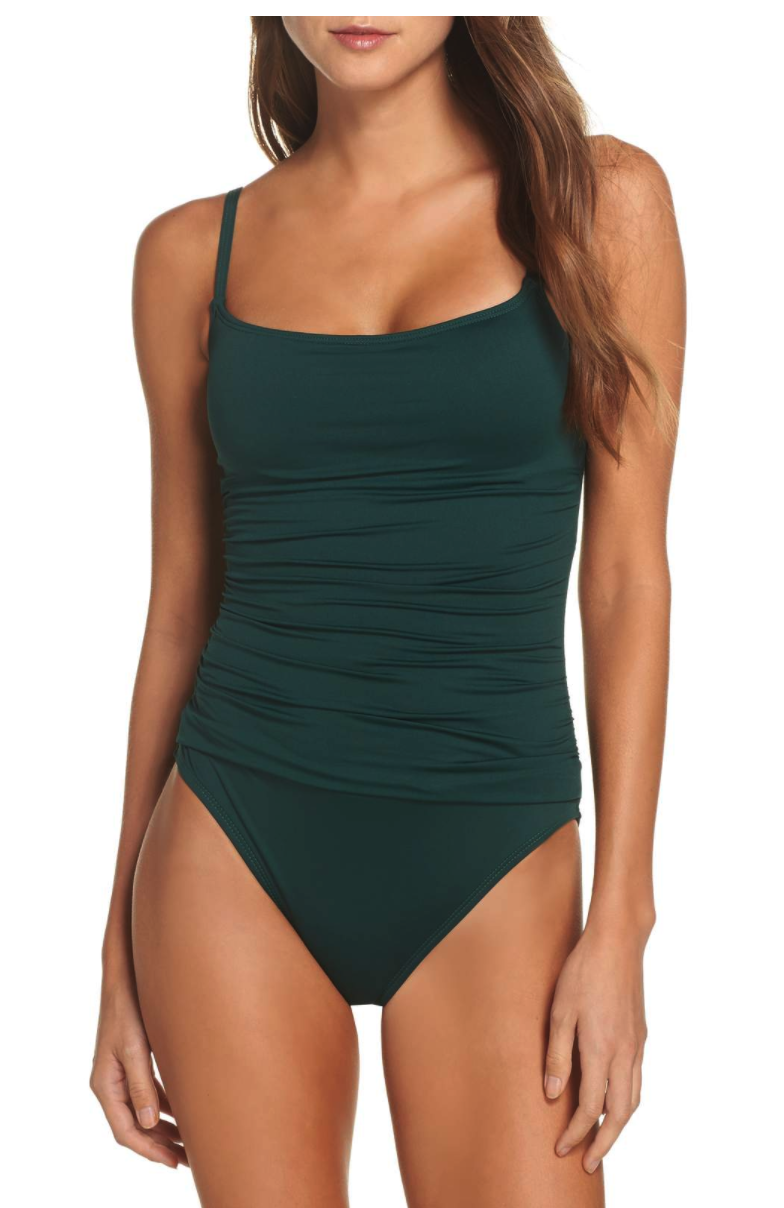 I thought this suit was really pretty, too. Nice if you are chasing after the kids and want to have more coverage. It comes in a few colors and is currently on sale. If you like a flirty two piece, I bought this one and adore the colors and pattern.
LOFT

With everything 40-50% off, it's a good time to look at some Spring finds.

This darling camo jacket is 50% off. Such a great deal. I love this and might need to add it to my wardrobe.

ANTHRO
You can save 20% off of full priced items this weekend. My camo pants continue to be one of my favorite buys.
POTTERY BARN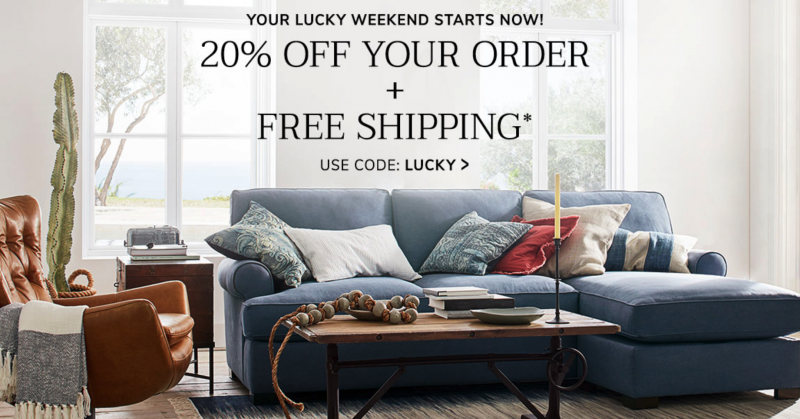 It's your lucky weekend! Everything at Pottery Barn is 20% off plus free shipping!!! Love a sale like this.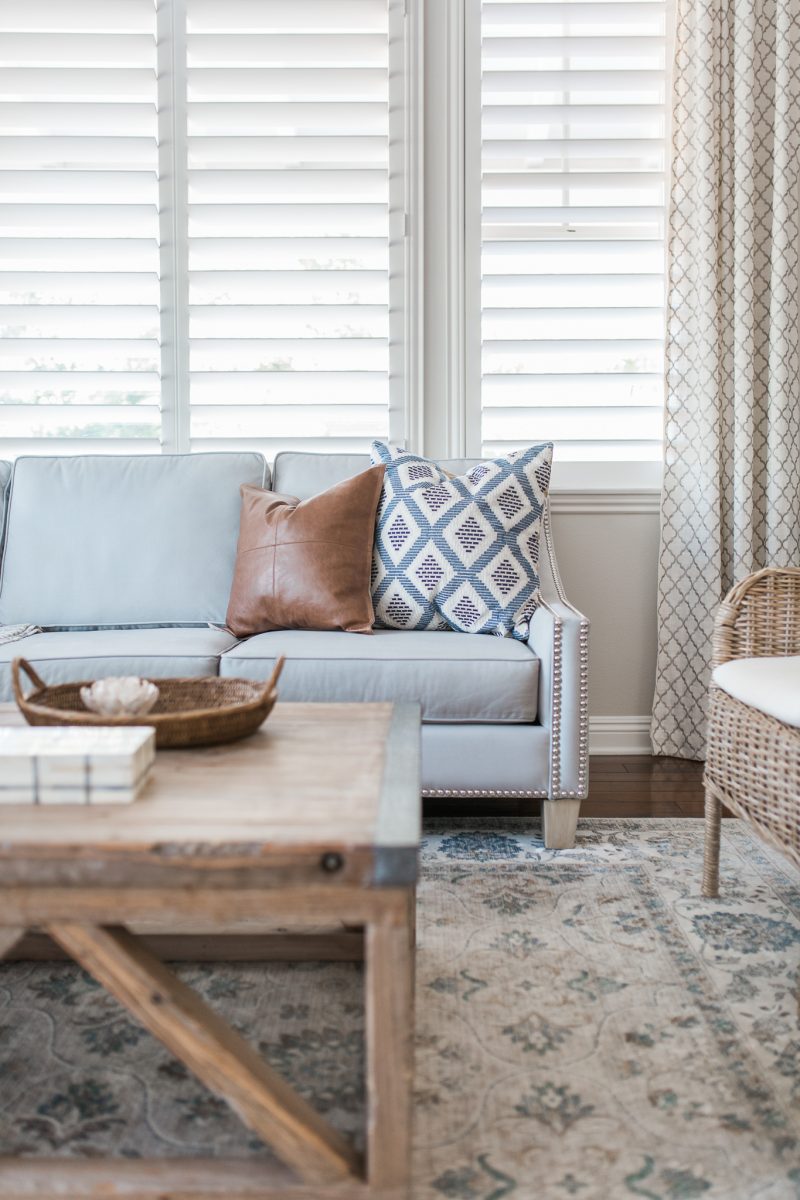 These leather pillows are one of my most recent purchases and we love them. They are so pretty in person. Our color is called whiskey.
We are off to the races. Well, not really the races but spots galore. Plus we have family in town so we couldn't be more excited to spend time with them. A cold rainy weekend means bundling up and enjoying time together.
Hope you find some rest and relaxation this weekend. Enjoy your day.