Good morning! We are officially counting down to school. Registration is done, supplies purchased and backpacks hung and ready to go. I'm just not ready to go. This summer has been easier than some because the children are at such independent ages. Don't get me wrong, this girl is ready for some quiet time and a routine but definitely not ready for the intense schedule that is looming around the corner. How are you feeling about it? Popping in quickly to share some great deals for the weekend. Here is this week's edition of Saturday Shopping.
FEMININE FIND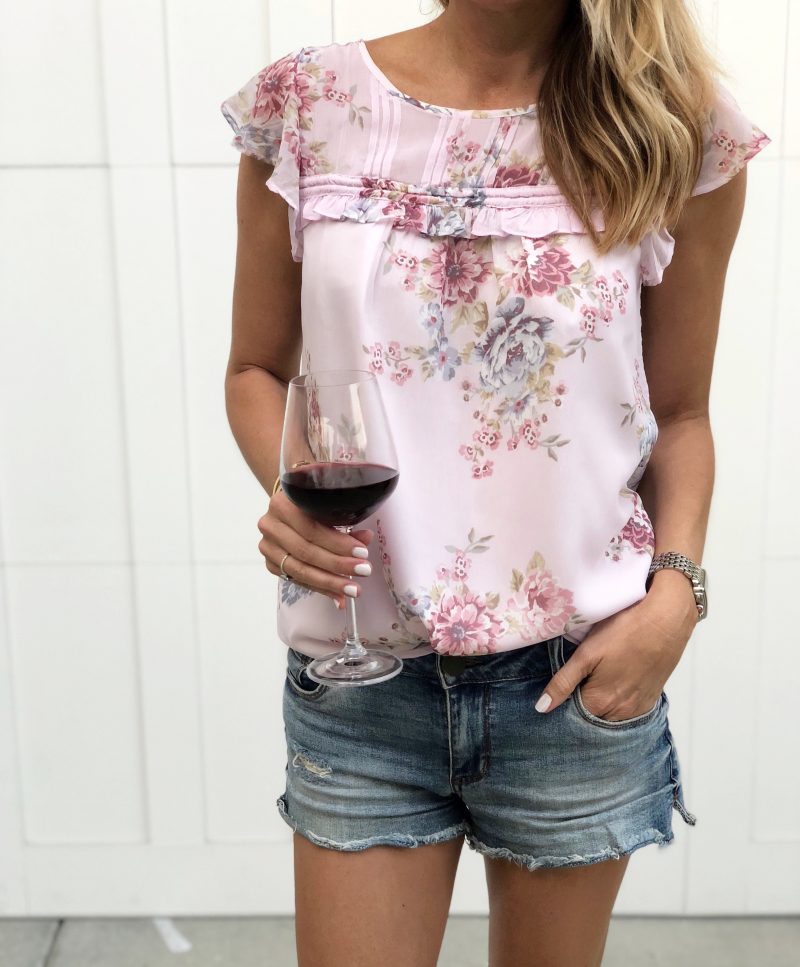 This past week I headed to the mall with my husband to accomplish a few errands before a trip. I stopped by Loft for just a moment and found two darling tops. I love this flutter sleeve top. It's so feminine and pretty. It's lined so definitely not see through. These are my favorite cut-offs and I wear them all the time. But this top looks great dressed up with a skirt and heels.
LOFT FINDS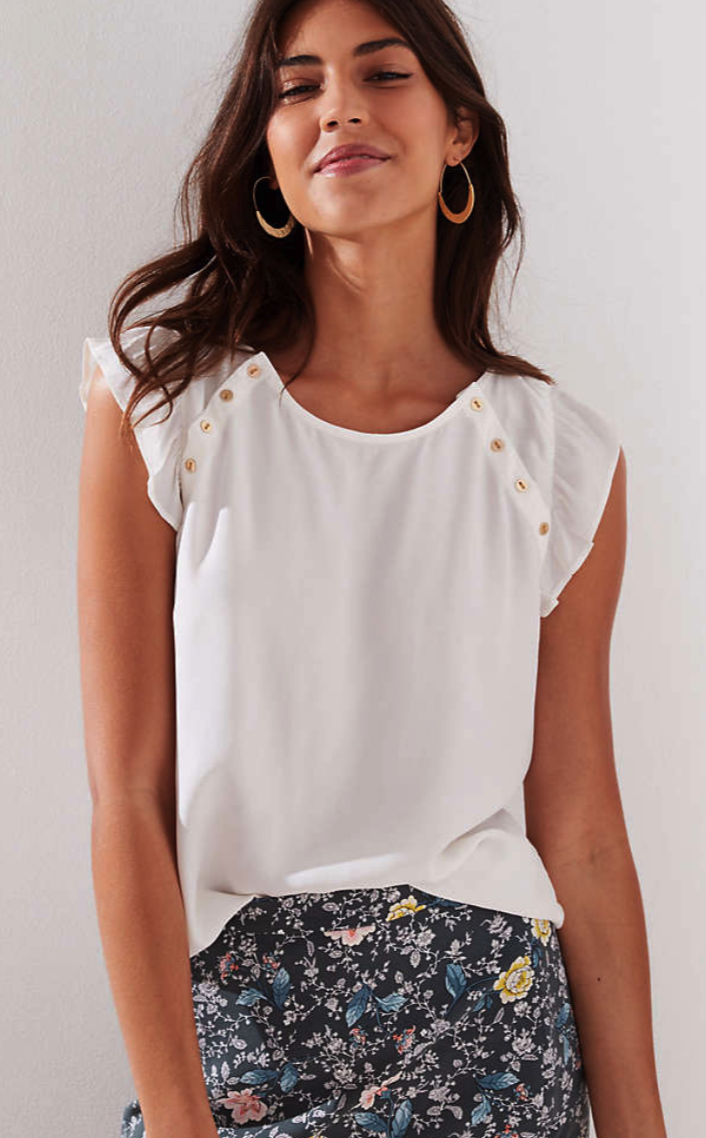 The other top I can home with was the beautiful ivory one. I adore the gold detail. The perfect addition to make it unique and pretty. A few other things in the store caught my eye but I had promised my husband we wouldn't be there long! I kept my promise but you have to see these.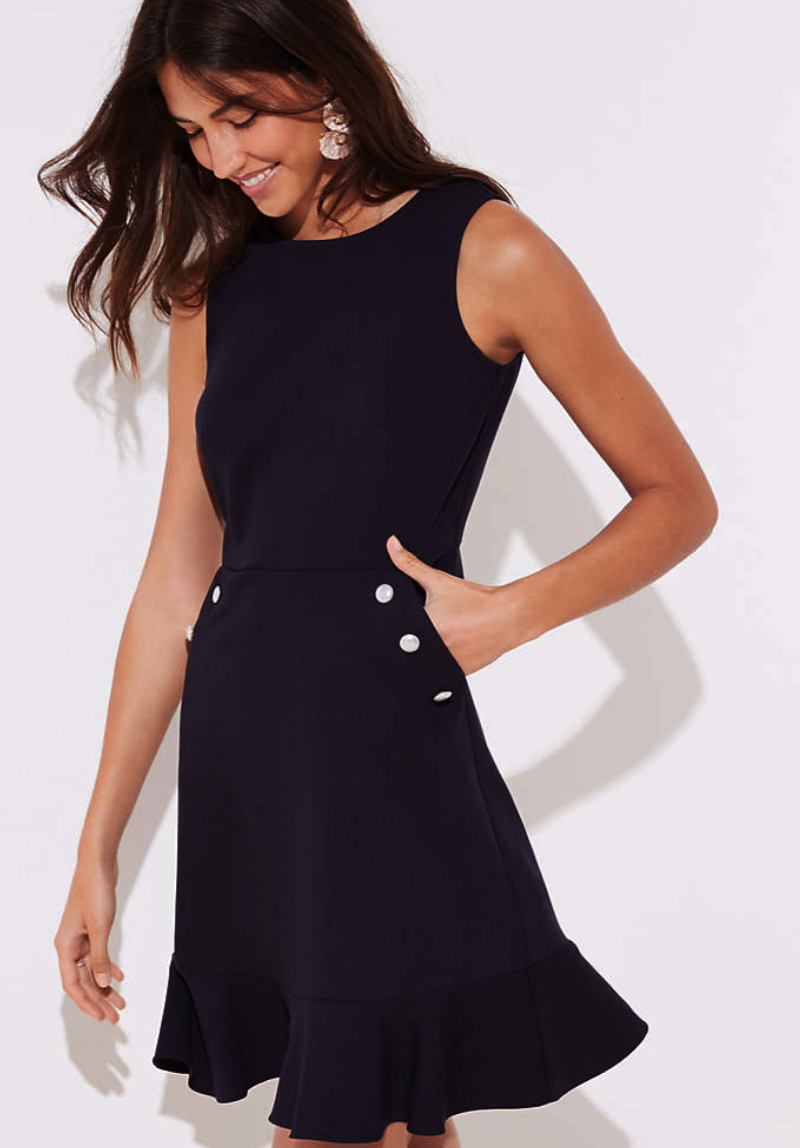 this dress is navy and beyond cute!!!
CUTE SHOE ALERT
These mules just came out and immediately caught my eye. They are much prettier in person (lighting was odd). But the price is high. So bummed. They also come in the most beautiful ivory.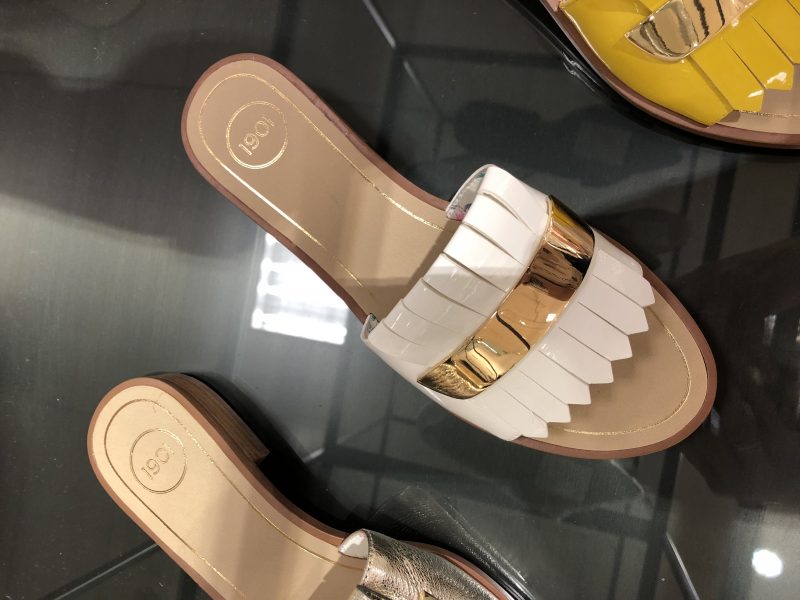 Do you all remember Dr. Scholl's? I wanted them so badly when I was little but my mom wouldn't buy them for me. She just didn't like them. When I spotted these I thought this is the grown up, beautiful version. I LOVE this shoe. BUT!!! And I don't normally do this but I have to tell you they are so uncomfortable. I was so sad. I was ready to buy them without trying them on ( so happy I didn't). They are even cuter in person! It's one of those shoes I think a lot of you may like so I wanted to share my experience. I honestly don't understand how shoe manufactures can do this. They are beyond stiff and the patent does not move at all with your foot. To be fair, I did only try the white ones on. So disappointed. If this shoe is calling your name, please be sure to try it on.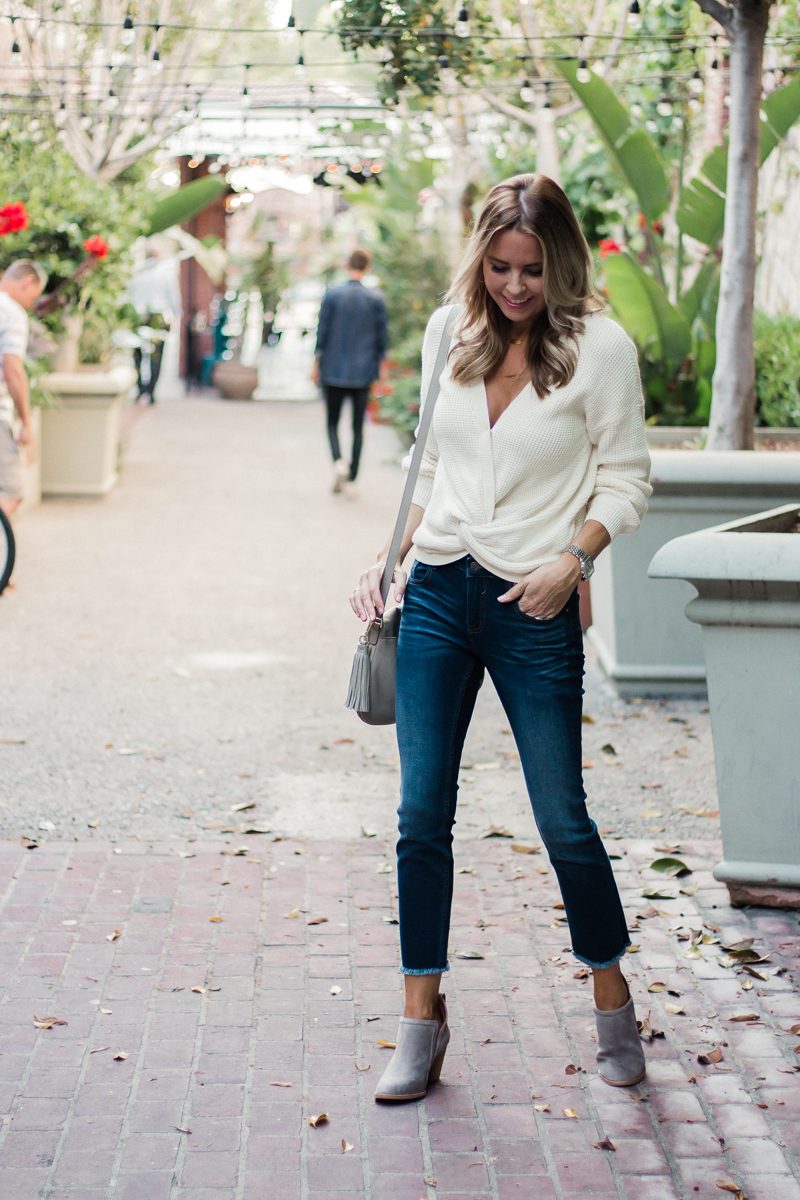 sweater | jeans | booties | handbag
This sweater is just under $50 and I LOVE it. I've worn it so much. It is slightly cropped so I if I were to put my arms in the air, my tummy would show. Just want you to know how it fits. I wear it with denim cutoffs and jeans and always receive compliments on this one. It's sexy but cute. I am wearing a size small. The jeans are a favorite as well. In fact I am traveling in them this week. I really like that they are cropped. They look great with booties. 
ANTHRO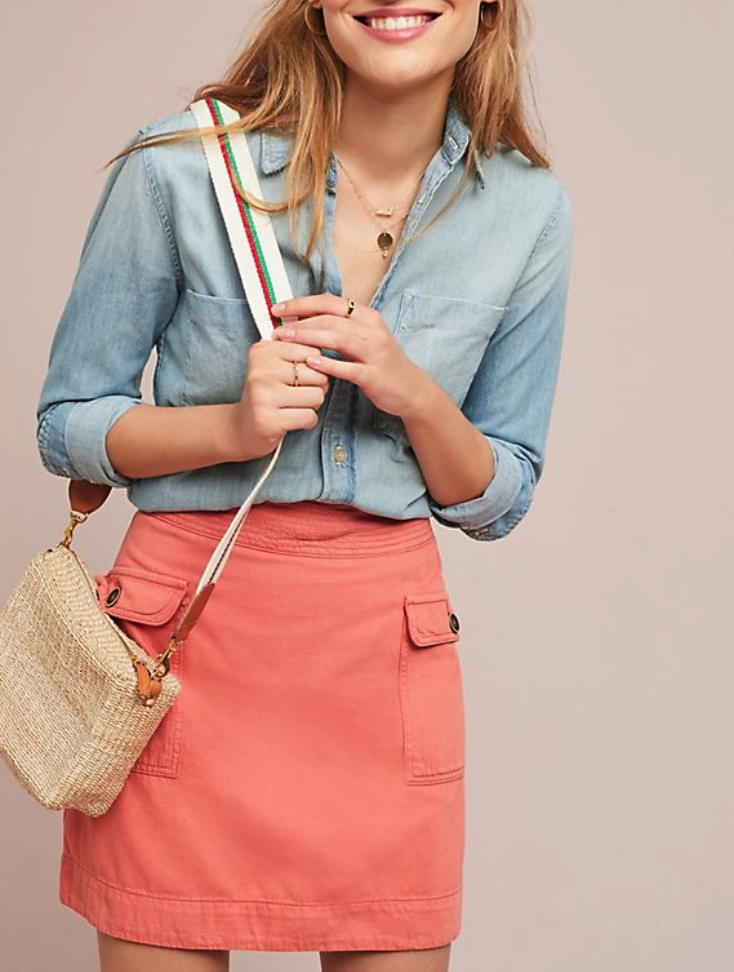 BASICS I LOVE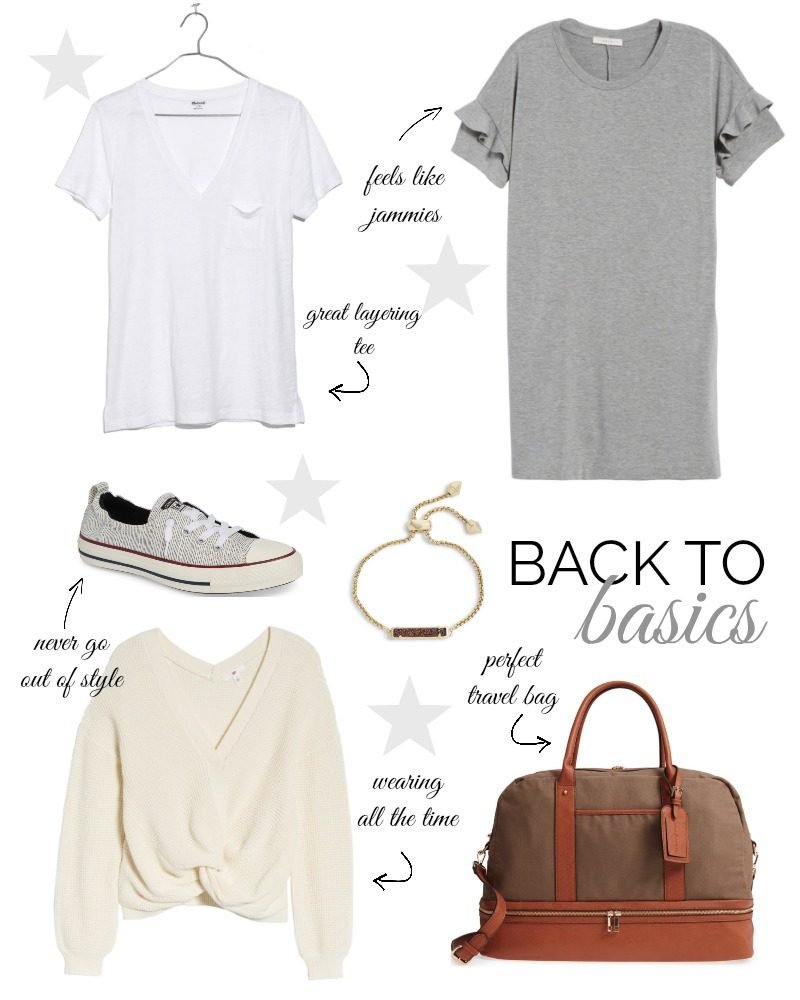 tee | dress | converse | sweater | bracelet | bag
Keeping it short today, my friends. Off to spend quality time with the family in the great outdoors. Enjoy the weekend. See you back here on Monday.