Happy Saturday! How is your weekend starting off? We enjoyed a fun night with just our son last night as my daughter was at a slumber party. Always nice to get in that one on one time. I found some great new finds when I was out shopping. And a few of my favorites are on sale. Let's get to it.
First up is this top. Girls, it's so good. When I saw it in store I did not even try it on. It's super soft and I love the detail. The sleeves have a bit of poof to them so they are cute pushed up or pulled down. I am wearing an XS in this. Until Fall officially shows up, I will be wearing it with cut-offs. So darn hot still. My bracelet is no longer available but this one replaced it ( and I like it even more).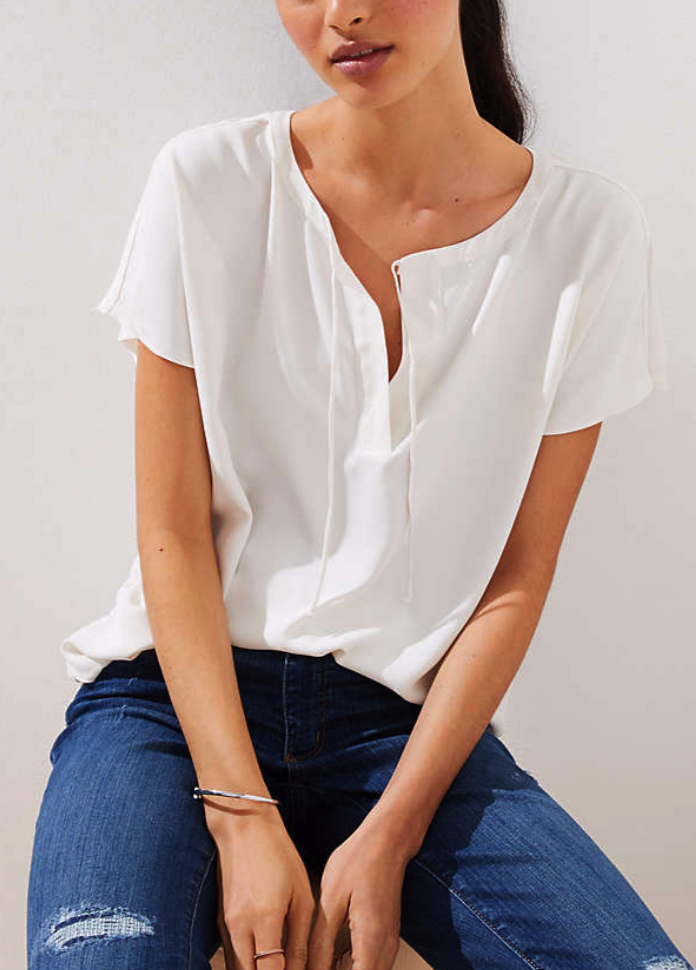 Such a pretty feminine top. Right now it's an extra 50% off so it's only $17. This is a classic top that will never go out of style.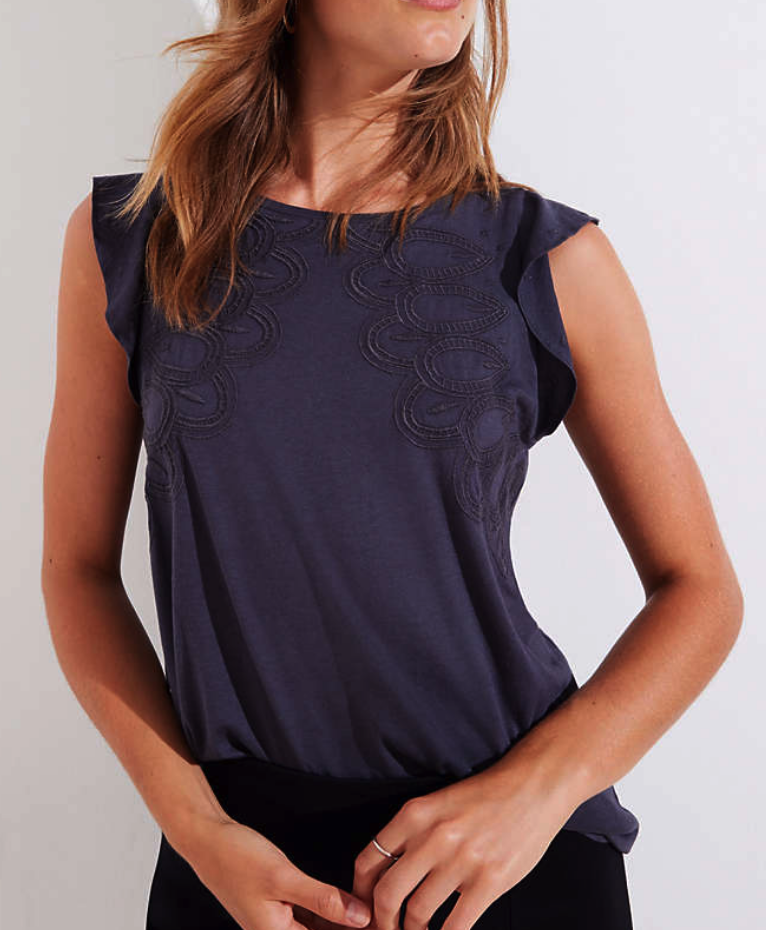 Adore this top. Especially the color. It was $50 but is now marked down to $20. This is a great top to toss a cardigan over for Fall. I have an outfit that is very similar that I wear all the time.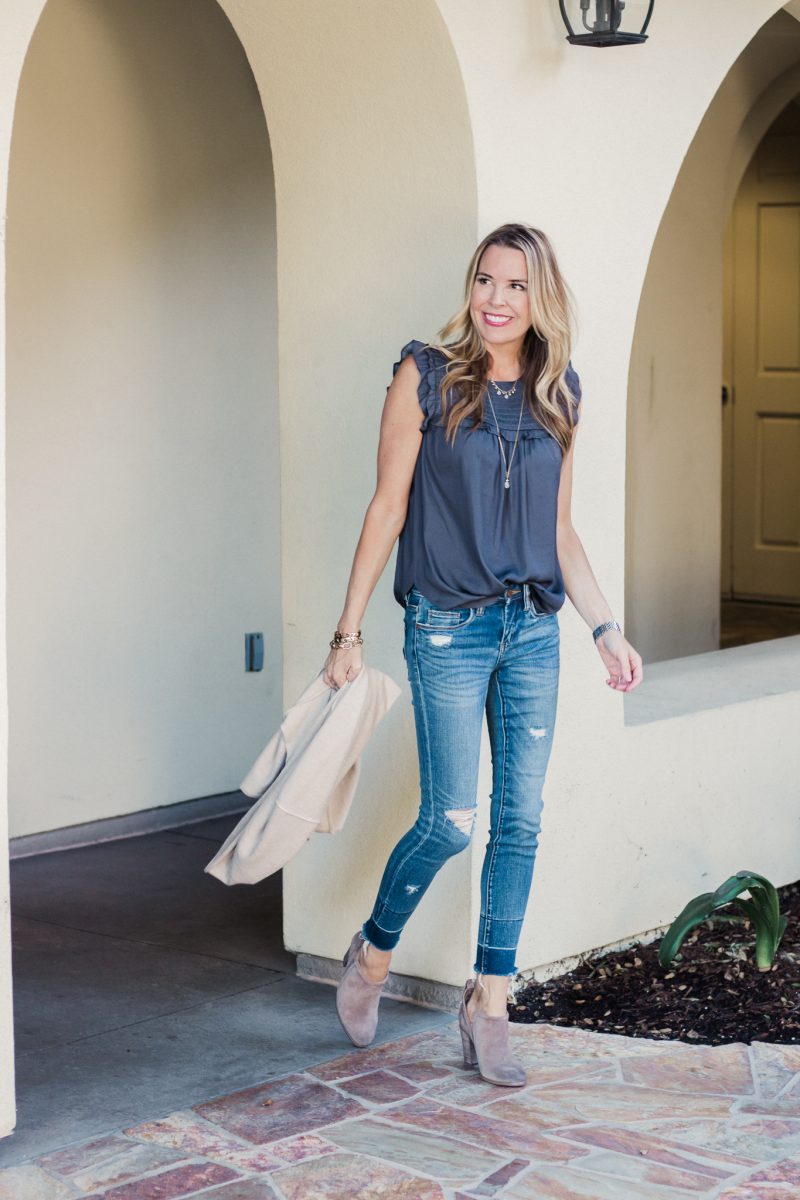 jeans | booties | cardigan | similar top
The top has such a similar look to this one. The deep gray makes it great for Fall and it looks so good paired with a tan cardigan. I just saw this striped duster in store and though it was darling. While my jeans are no longer available, I have these and they have a similar look.
DRESS SALE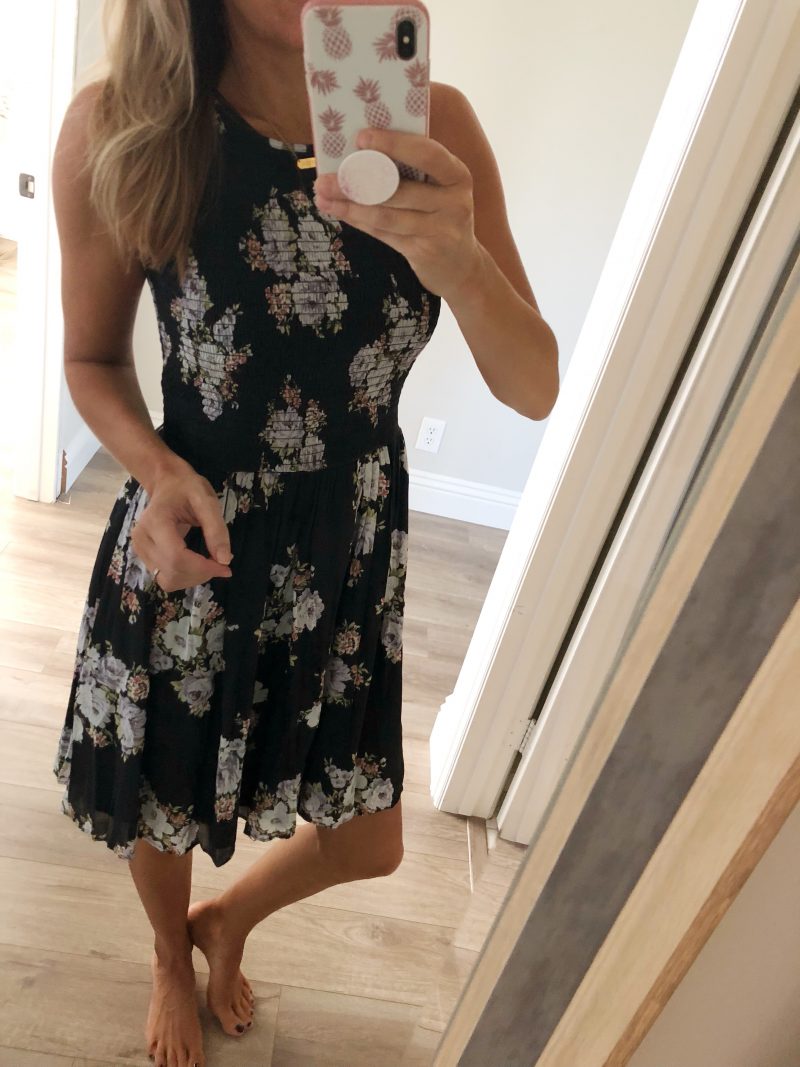 I am planning to shoot this dress styled a couple of different ways but it's on sale so I threw it on to show you. I LOVE this dress. The smocking is so cute and it falls so nicely. Much cuter in person. The lavender flowers are so pretty. I am wearing a size 4. I am usually a 0 or 2 in Loft so size up.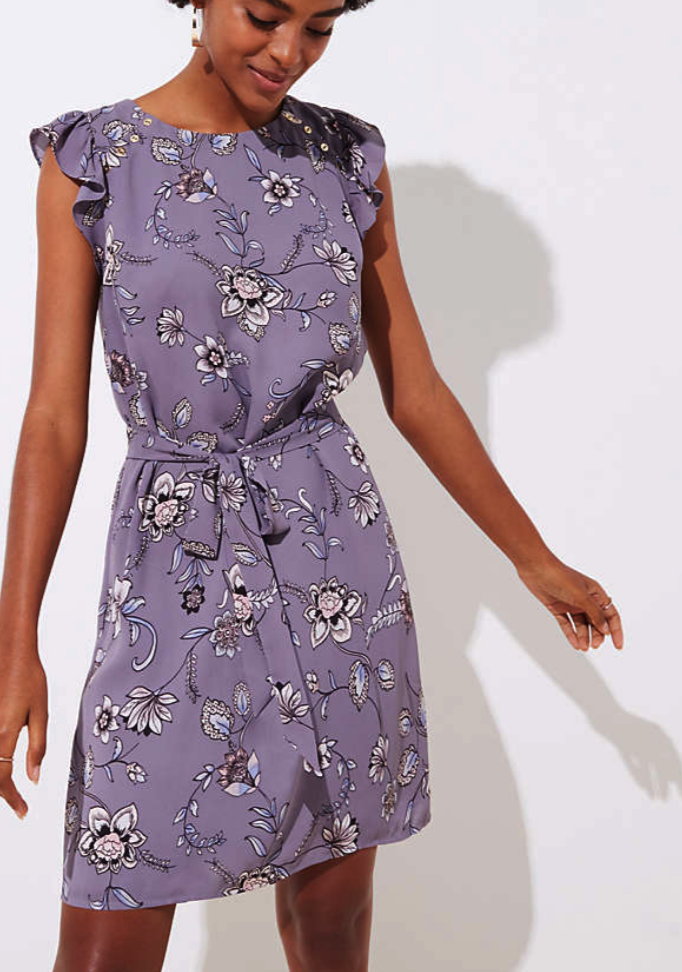 With the extra 50% off, this dress is now only $25!!! That is such a great deal. So pretty and also great with a cardigan.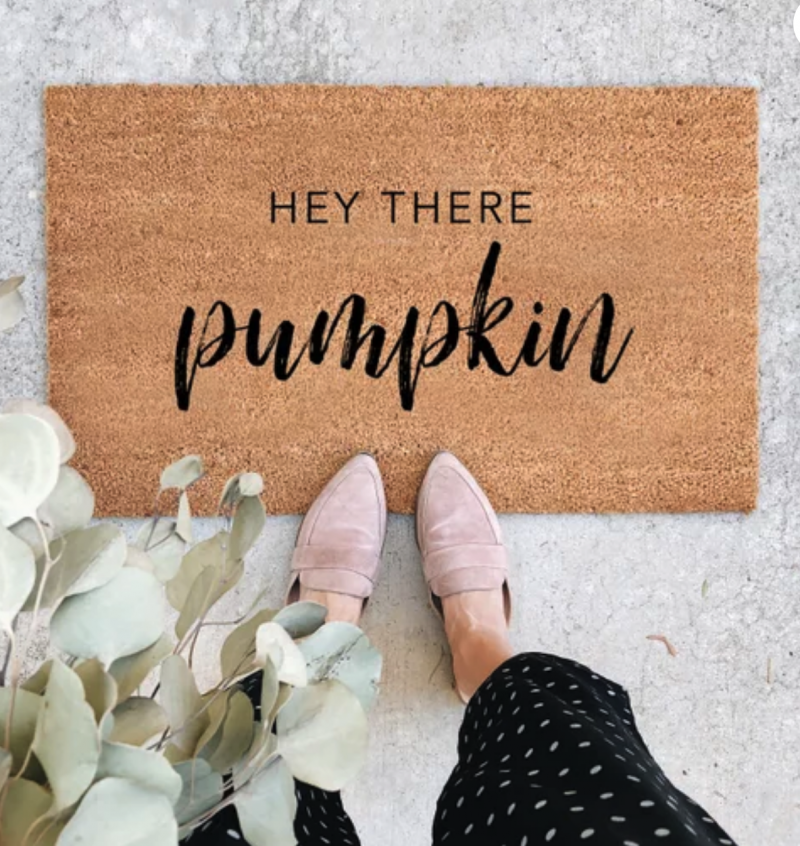 Have you all seen this? Ugh!!! So so cute. I am so tempted. I really want it for our front porch. Here is the thing. Where do you store it for the remainder of the year? Is that crazy to think about. I can see my husband grabbing it in the garage during the year and saying, "Really? Do we really need this?" What to do? What to do?
UPDATE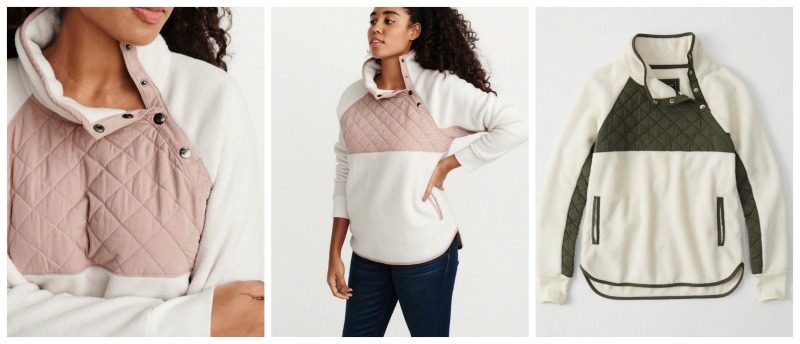 Oh my goodness! These arrived yesterday and it was like Christmas morning. I told you I would update you once they arrived. LOVE. In fact I texted one of my girlfriends and told her she needs to buy one. I can't wait for cooler weather. We are traveling a bunch this fall and winter and these will be coming with me. Plus I can wear them to the ice rink for hockey. Five stars. I now know what the hype has been about. They are incredibly soft an fit so well. You can even wear them with leggings because it hangs low enough in the back (which you can't really tell from these photos). Highly recommend. Especially if you lives somewhere cold.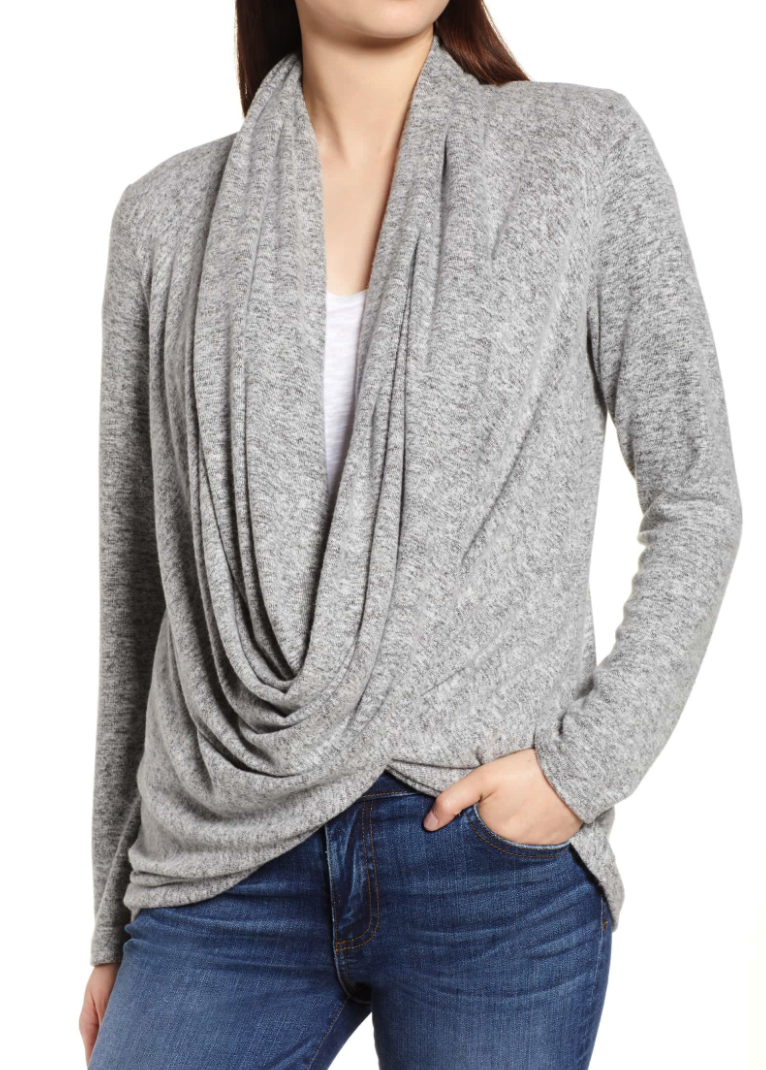 This cozy wrap is now only $40. I have this and love it. I wear it with leggings to run around town. You can wear it as a long cardigan but I prefer it like this. Great price right now.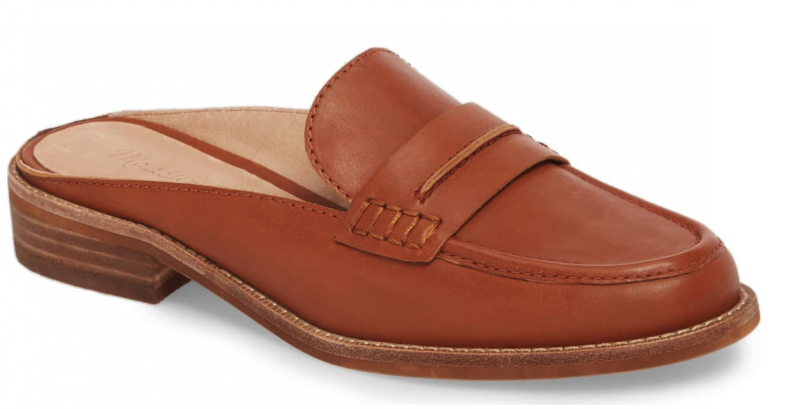 Remember when I showed you these to transition into Fall? Well these darling cognac slides are on sale. So good!!!!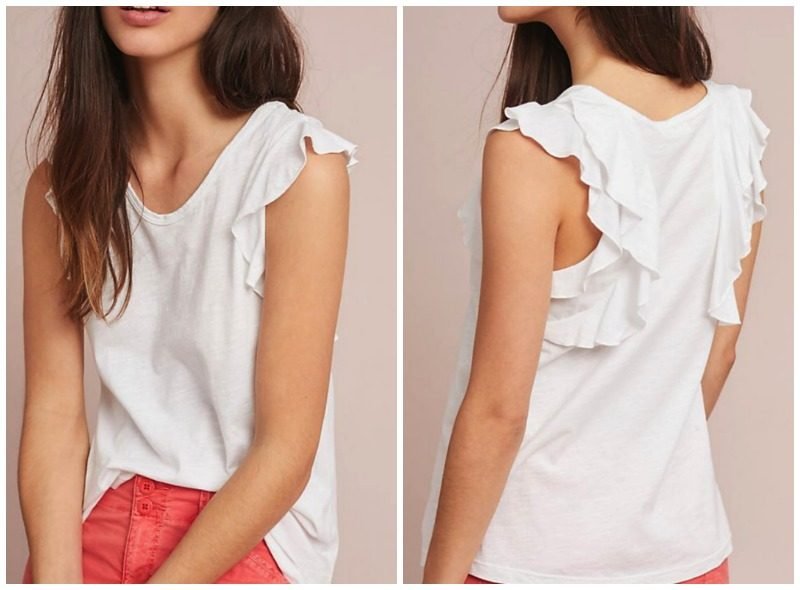 This cute Anthro top is under $25 . I love a good ruffle detail! So cute.
I will be back to update a few home finds that I found. Enjoy your Saturday! What do you have planned?
*affiliate links used.