We are doing the happy dance over here. It was an unusually long week over here and the weekend is quite welcome. I was the first one up this morning (super rare) and enjoyed a 5:30 morning walk. We are looking forward to celebrating my dad and my husband on Sunday. I happen to share their day this year as it's also my birthday. Things are heating up in Southern California so it will call for a trip to the beach. Saturday Shopping is all about the summer sale right now! Such awesome prices. And since summer is just gearing up for us, it comes at a great time.
deals under $40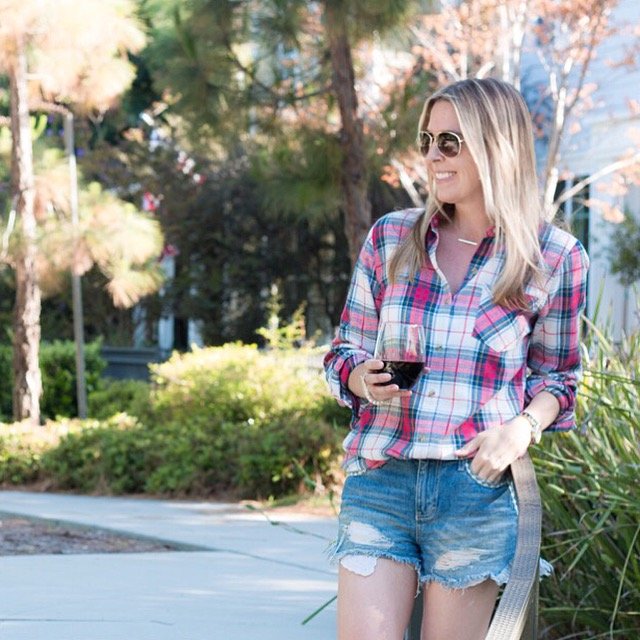 I mentioned this button down on Instagram the other day. One of my favorites and it's now 40% off. Super soft and the colors are great. And I saw that these jeans shorts have been price matched at 40% off!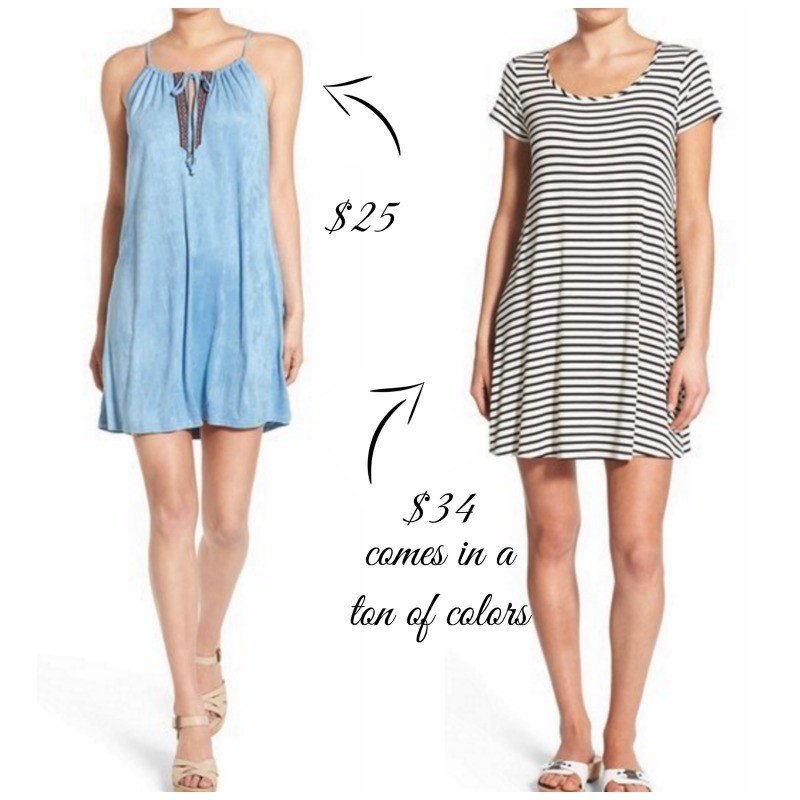 These are two great dresses!!! I love both styles and the striped one comes in a bunch of different options with a super cute back. Can't beat those prices for summer dresses. The faux suede one is super soft.
The embroidery look is hot right now, too. All three of these cute tops are 40-65% off making them a great price.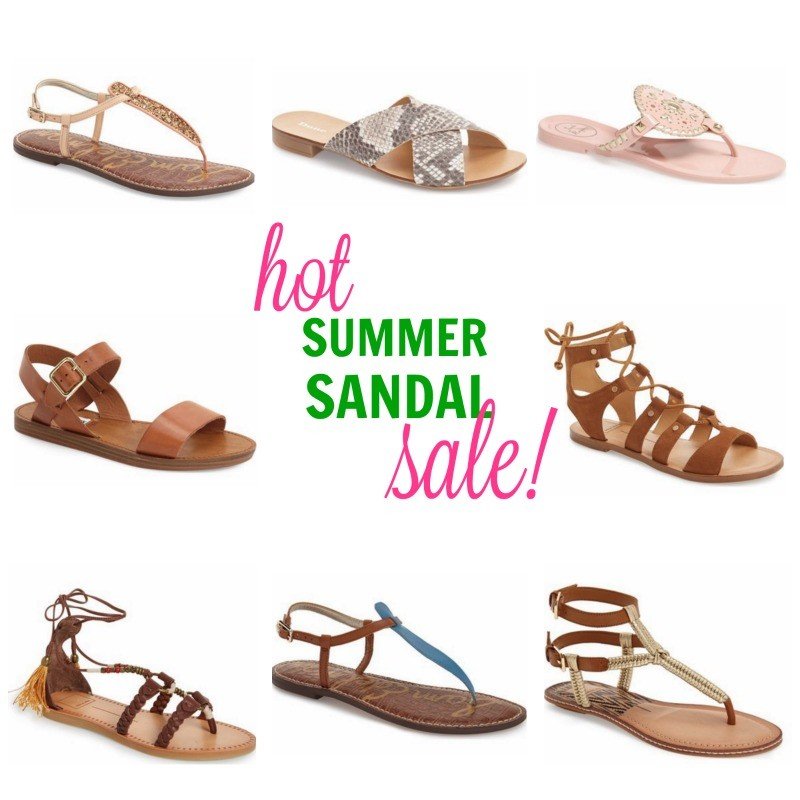 Ladies!!! Major major shoe sale going on, right now. So many darling summer sandals are on sale and I would like a pair of each! There is something for everyone. Some of them have been price matched so you never know how long they will stay on sale. So if you have had your eye on a pair, now is the time.
Summer Sandal Sale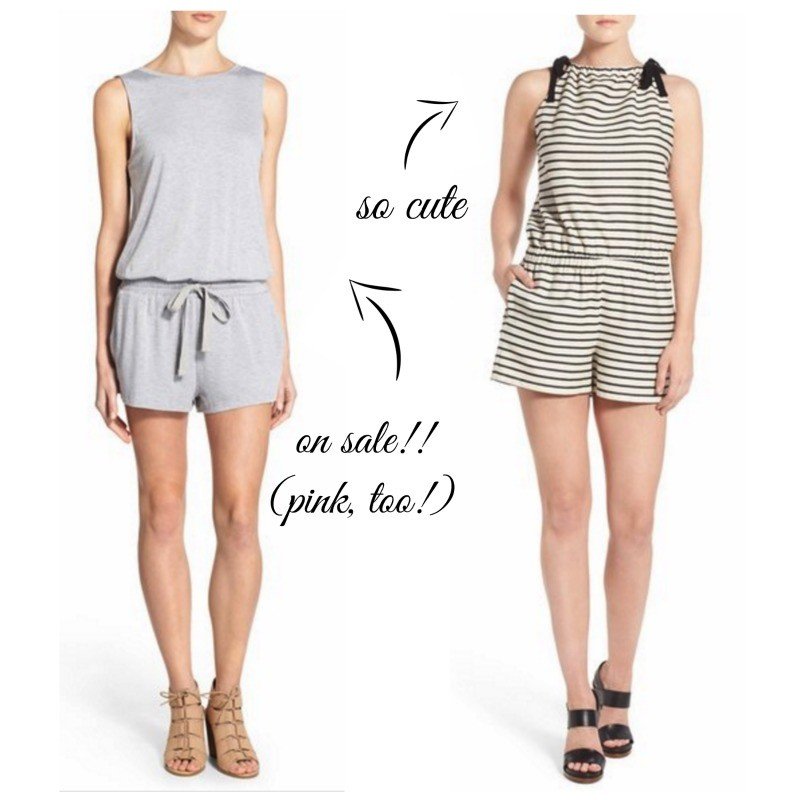 The gray romper is 40% off and also comes in pink. The striped one just came out and isn't on sale, but if you haven't bought my birthday gift, honey, this is perfect! Those bows! So feminine and cute. Also looks comfy.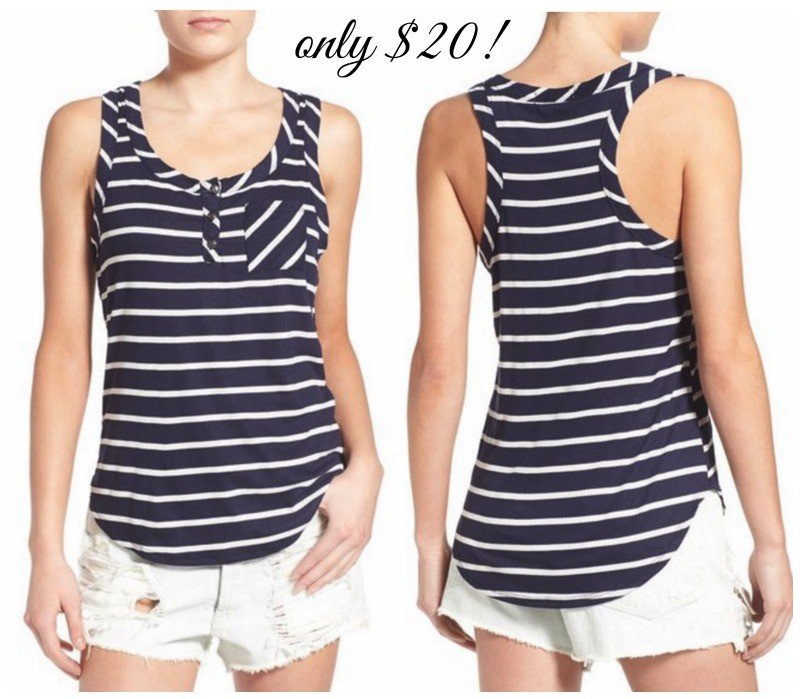 Nautical stripes with a racerback. Sold. This is my kind of top. And now it's only $20! 

And while these are not on sale, the price for a Turkish towel is great and they are such an awesome summer gift idea! They are so great for taking to the pool or the beach and I love how they don't take up a ton of space in our beach bag. Been using this beach bag for the last two summers. And while it is pricey, this bag is awesome. Lightweight, zips, tons of pockets and you can hose it out!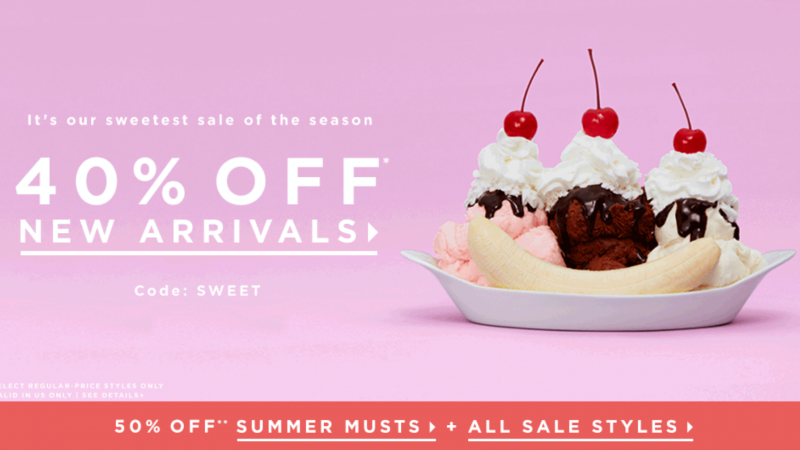 The sale dresses are really really cute. It's worth checking out the entire selection. I love their Lou and Grey line and this dress is marked down to $20. A couple that caught my eye are below. The sale on summer shoes is also great.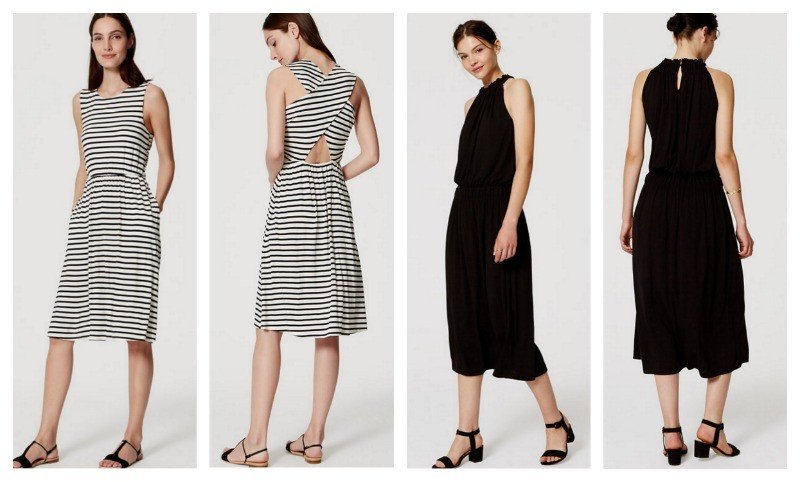 Great length on both of these and I love the added detail each one has. And they would both look great with a jean jacket or a cute statement necklace. They are both on sale AND an extra 50% off!!

I do have a thing for off the shoulder tops right now. That middle one is so soft and cute!
Other Sales Around Town:
Anthropologie: Tops under $50. The color of this is perfection!
Pottery Barn: 20% off entire order!!!!! sunny20 is the code
World Market: Up to 50% off!
 I hope you have a great weekend and a very Happy Father's Day to all the wonderful dads out there. And for thoughts are with those who struggle a bit on Father's Day. May the day bring you some peace.