Happy Saturday, friends. This week has been a crazy one for us. We are a bit scattered right now and trying to realize that is just life lately. Not complaining in the least and fully appreciating this time in our lives. Juggling sports and school for the children won't last forever. We will be on the softball field most of the weekend. But let's turn towards Valentine's Day, shall we? Do you celebrate or side with my brother-in-law who thinks it's all about the Hallmark Holiday? No matter what side you're on, hopefully you'll appreciate some fun finds I rounded up. Just in time for the big day!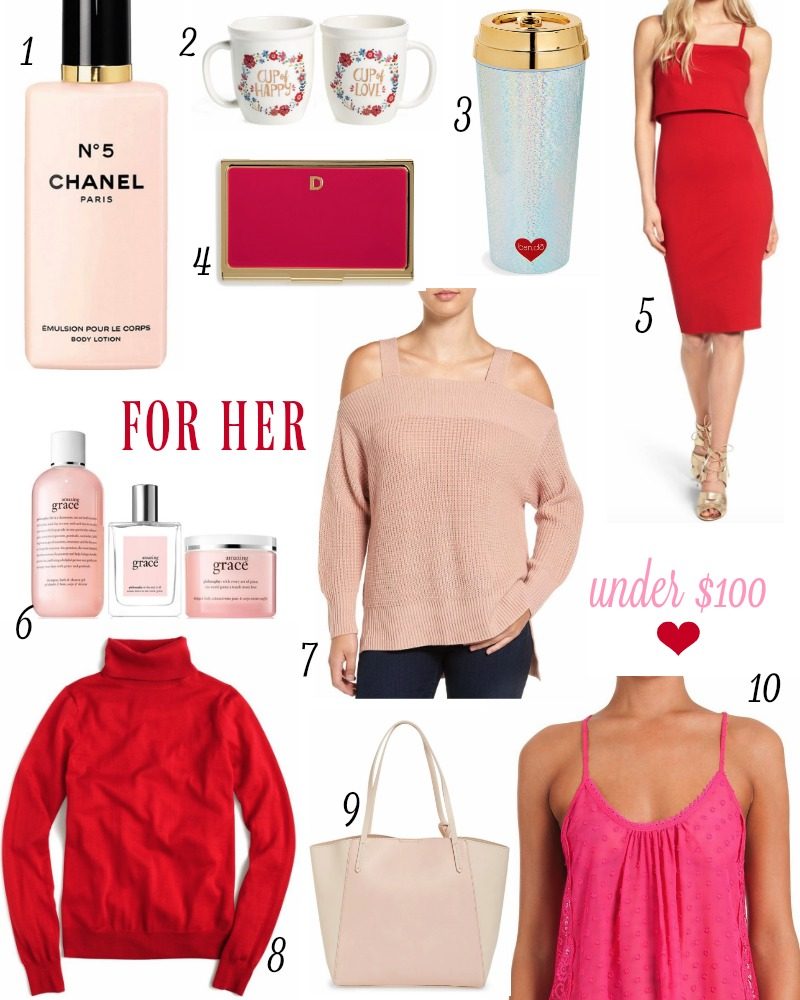 1 // 2 // 3 // 4 // 5 // 6 // 7 // 8 // 9 // 10
I rounded up some fun gifts that caught my eye. Maybe slip your honey a hint or two! That tote bag is new and such a pretty color combination. I've seen it in person. Lovely.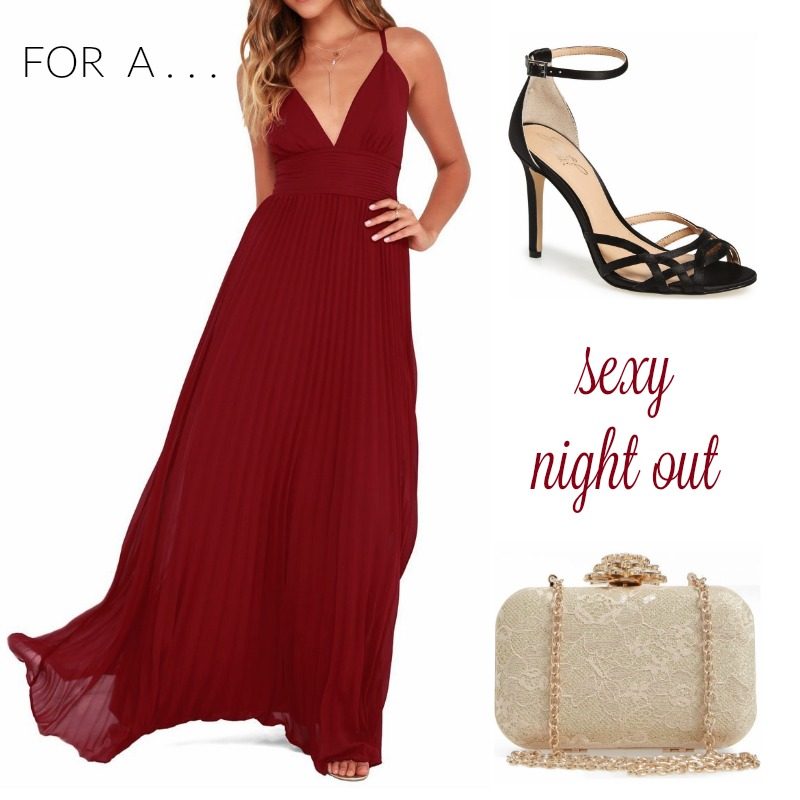 Hey honey, please take me somewhere fancy so I can wear this dress! Ha. It's so gorgeous. Love the color and the cut. Paired with those lacey heels and clutch. Can't go wrong.
More Cute Dresses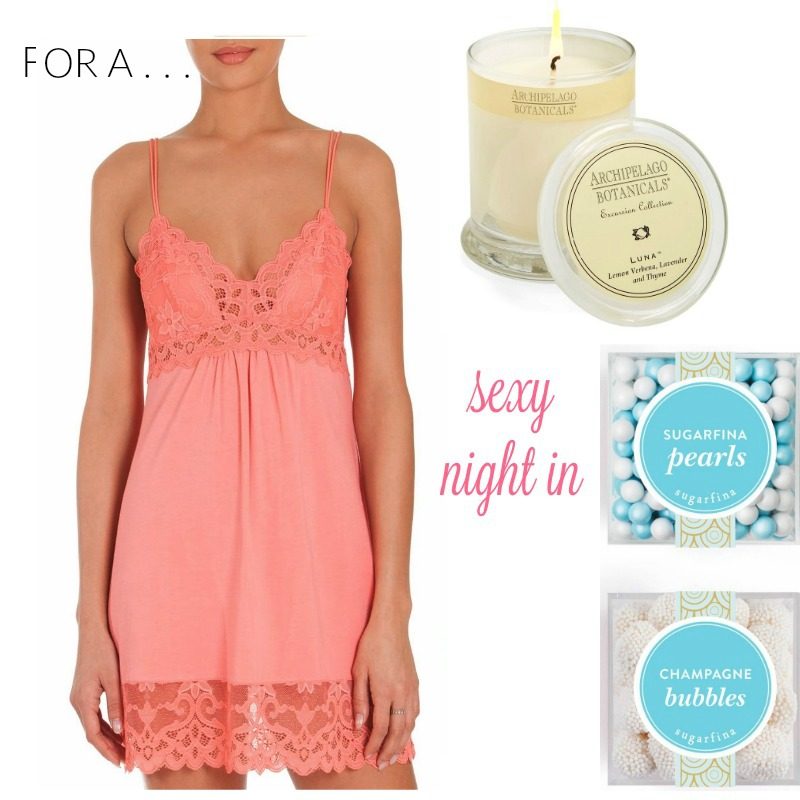 chemise | candle | champagne bubbles
So maybe you're not hitting the town but still want to make it a romantic evening at home. This chemise is so gorgeous and as  someone who has had these yummy champagne bubbles, I can tell you they are such a treat.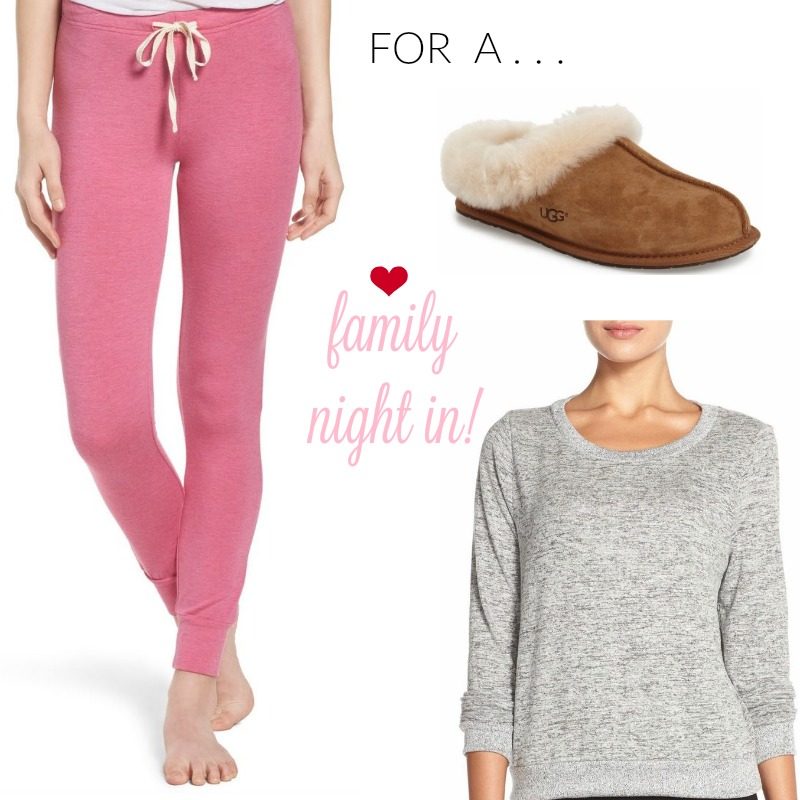 If you're ditching the going out scene and plan to snuggle up at home, this is a great combination. My go to pants now come in pink and blue. Soooo tempting. That pink is good. Such a great upgrade if you are rocking the ten-year old baggy sweats like my friends and I have been doing. You're welcome, husbands! These are much better.
Speaking of family night in. That is exactly how we plan to spend Valentine's Day. The boys have offered to cook for the girls. So me and my girl will be hanging in our comfy clothes. But I still want to look cute for my date so this bell-sleeved soft sweatshirt is a perfect choice. It's so cozy and works well with my favorite lounge pants.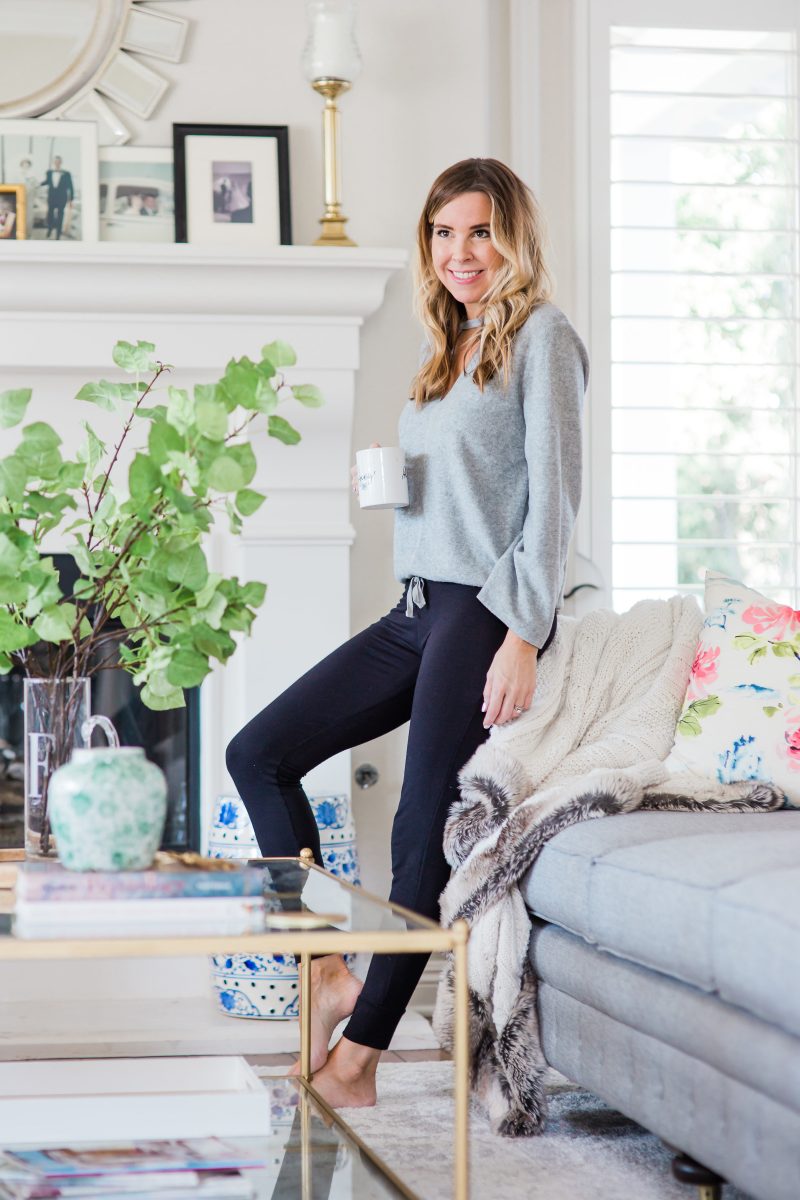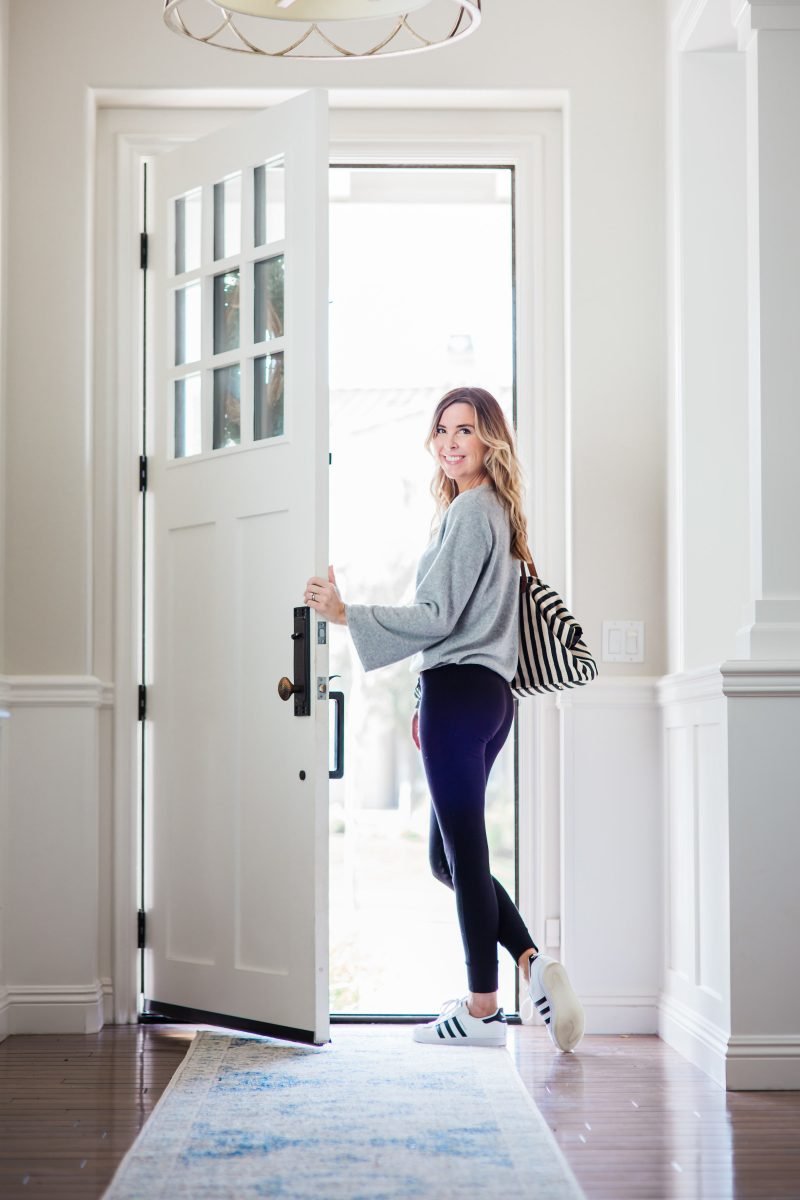 pants | adidas | sweatshirt | bag
These pants aren't just for lounging. I wear them to run carpool or errands. Quite frankly I would live in this outfit if I could get away with it. Soft, comfy. Ideal.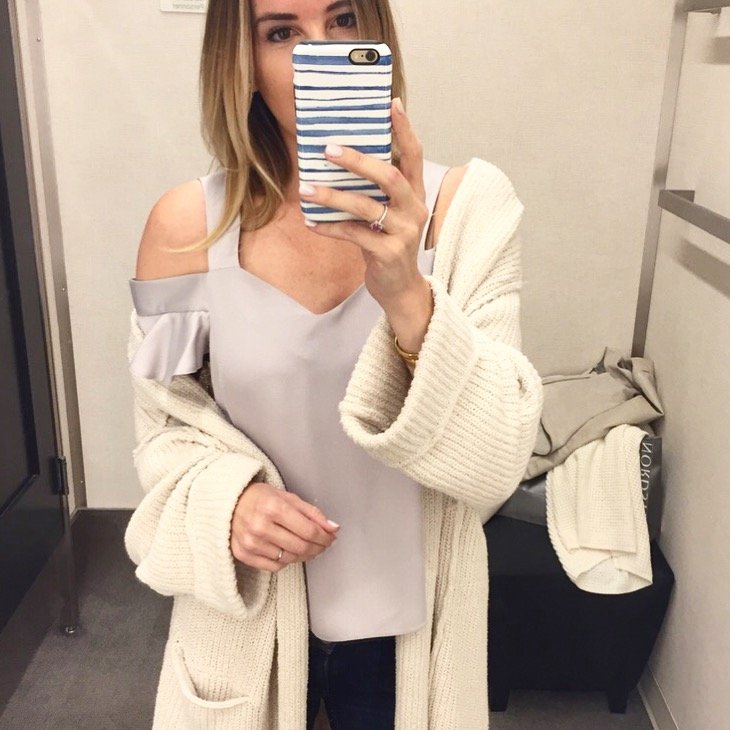 Do you remember this cardigan I showed you. It's oversized and really cute. It's being price matched right now in case you had your eye on it. The top is also on sale now.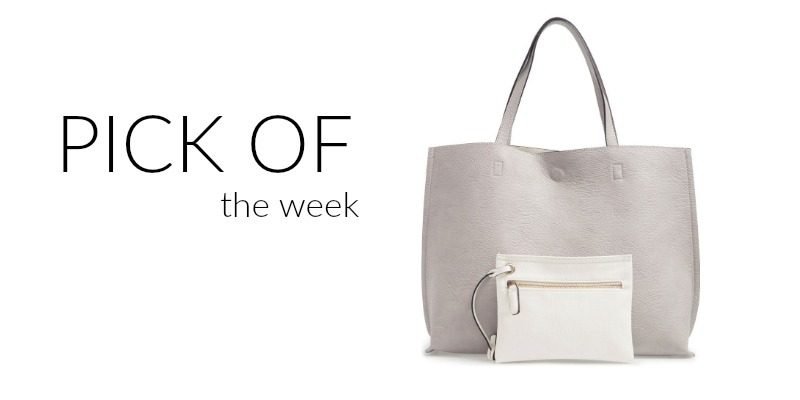 I have this tote in black. It's lightweight and a great size. I carried it with me to the Bloom workshop and it was perfect for holding my big camera. This is such a good color and it's marked down to $32 right now.
SALES AROUND TOWN
J. Crew | 30% off sale. Use code SHOPNOW
Anthropologie | 25% off dresses. This one is so feminine and pretty.
West Elm | 30% off. A friend just bought this. So gorgeous.
Ann Taylor | Extra 50% off sale items
Loft | Extra 40% off sale. Beautiful top for under $25.
Serena & Lily | 30% off select items
Pottery Barn | 20% off select items
Hope you have a great weekend whatever you may be doing. See you back here on Monday.
*affiliate links used