Good morning. Welcome to holiday week!! I am so excited to have a respite from the schedule. Besides a little bit of hockey, our time is our own so we will be getting ready for Thanksgiving and attempting to wrap up our pantry project. Today I thought it would be fun to share some things that are actually on my own wish list. And I wanted to cover different price points so I have put together The Save & Splurge Gift Guides. In each description, you'll find something at a lower price point if it is a splurge item. Let's get going!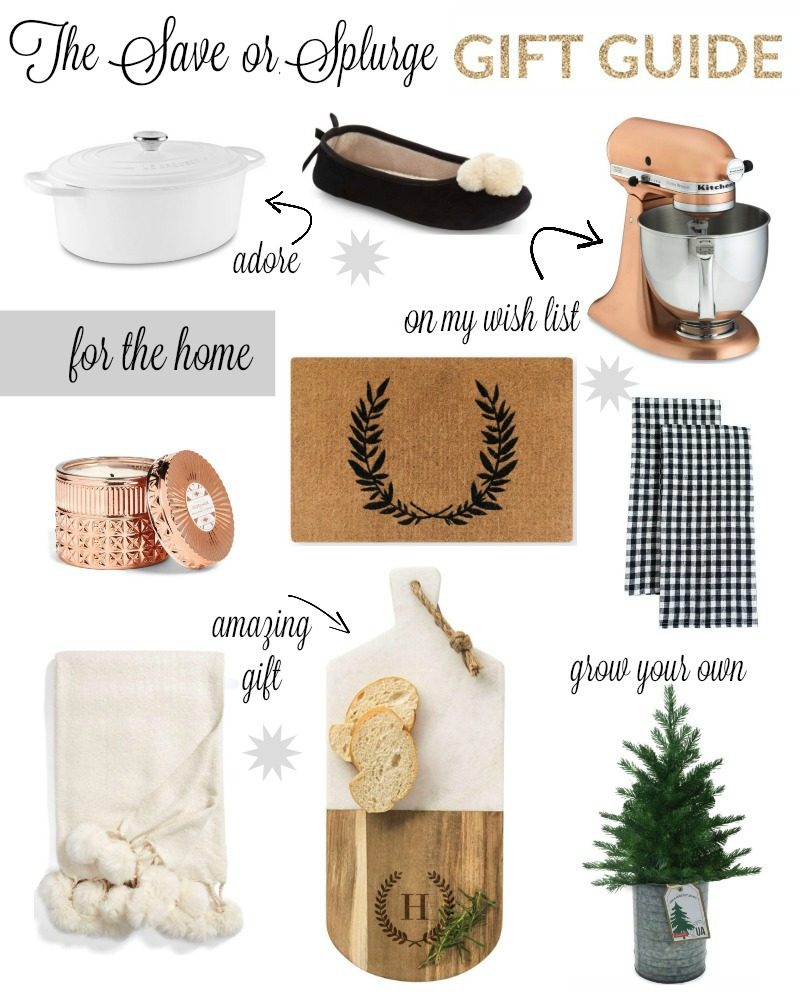 SHOP THESE FINDS

Definitely a splurge. A major wish list item but one that I can personally say is so worth it. Took me until over 40 to finally cook with this Dutch Oven and I can honestly say it's a dream. Cooks evenly and quickly and is a joy to use. Another fantastic option that I have read really great reviews about is this dutch oven. 
I have a love/hate relationship with slippers. I don't like me feet to get too toasty and I don't love a huge oversized slipper. They seem to be most popular so when I saw these I fell in love. And they are on sale! I save item for sure.
This mixer is on my wish list. I have a story about this. We were given a beautiful red mixer just like this for our wedding by a very dear family friend who has since passed away. We returned it. Sigh. I regret that to this day. It wasn't because we weren't ridiculously grateful. The opposite. We were newly married, didn't have much more than a few pennies and it was such an extravagant gift and we chose to buy other things we needed. We also lived in a tiny place and couldn't find a spot for it nor was I a baker. But sometimes it's best to let someone spoil you and Phyllis must have known that one day I would really covet that mixer. In any event, I have this on my wish list. It's still a splurge but I love baking with my daughter. It's quality time we get to spend together and everyone who has one of these raves about it. Do you have one? They are on sale for 20% off right now. They also are on sale right here. This one is a save option and under $100.
Copper is all the rage right now and who doesn't love a luxe candle. This makes for a gorgeous hostess gift or gift for the girl you has it all. Tie it up in a clear bag with fresh greenery and it will look beautiful.
Classic and beautiful. It's so nice to walk up to a home that has taken care of their entry. Whether it be grand or quite intimate, a welcome mat is key. I also love this one from Joanna Gaines (let's face it. . . I love all she creates).
Yes and yes. That is all. I seriously LOVE these.  These striped ones are a save item and so pretty.
This is incredible soft, comes in other colors and receives great reviews. So pretty draped over a sofa or arm chair. This one is under $40  and also receives wonderful reviews.
Hello, perfect gift. If you know anyone who recently moved, likes to entertain or just has all around great style this is an awesome gift. I would go bananas over this. And anything monogrammed is a win in my book. Just enough preppy to keep it classic.
Talk about a charming gift. Anyone who has children will love this, too. You plant the seeds and watch your own tree grow. You could even plant it in the backyard if you wish. This is so fun and something unexpected. It happens to be on sale right now, too.
Not pictured, but every homebody needs . . . a cozy pair of pajamas. These are so incredibly soft. I've seen them all in store and dreamy. This is another favorite set of mine. This wrap cardigan has been a hugely popular with all of you. So pretty.
SHOP THESE FINDS

Hello, darling bag, nice to meet you. My gift guides always reflect things that are working for me at the moment. I have really taken a liking to crossbody bags. I love having my hands free and I am a minimalist when it comes to loading up my handbag. This is on sale and gorgeous. Here is a save option that is also really cute.
Dainty jewelry is my thing. Know anyone who is burning the candle at both ends. When you read what the inscription says you'll realize why this is a wonderful gift. 
This necklace is one of my all time favorites. In fact, my husband and I bought one for our daughter last year as her first piece of pretty jewelry. It's simple, classic and goes with everything. Highly recommend.
Can't go wrong with a neutral pair of booties. I love the cut and the color and they are on sale. Boom!
I recently showed this coat on my Instastories and you all went bananas for it. This was by far your favorite and it's on sale for a great price. Would be great for any senior girls headed to college next year, too. I love the faux fur detail and the cut. Great winter coat. I have this one and it remains one of my favorites and it's under $40!!!! Crazy good price.
I'm all about the natural/nude lip. I think it's sexy and pretty and allows you to play up your eyes. This is a great set to give as a gift.
By far one of my favorite statement earrings. They are really pretty in person and add so much to an outfit. You can score this pair for only $14. 
Something about this case really caught my eye. I think it is beautiful. So feminine and pretty. And it makes for a great gift.
Back in the day, when we graduated from high school, my parents gifted us luggage. That is because we were headed out-of-state to college. If only luggage looked like this back in my day. It certainly did not. In fact mine was a very masculine navy with cranberry trim. I'll never forget it. Spotted this single carry-on which is also so beautiful. Makes me want to pack a bag and take a trip. I will say that quality matters with luggage. We had a bag break on us and it's no fun having a wheel fall off in the airport.
My mom had a similar handbag when I was growing up. This bag never ever goes out of style. Truly beautiful and I wouldn't be upset if this were under my tree this year. Mmmmkay, Santa?! xo While this is a different style, I love this bag and it's under $40. I carry it quite often.
HOLIDAY STYLE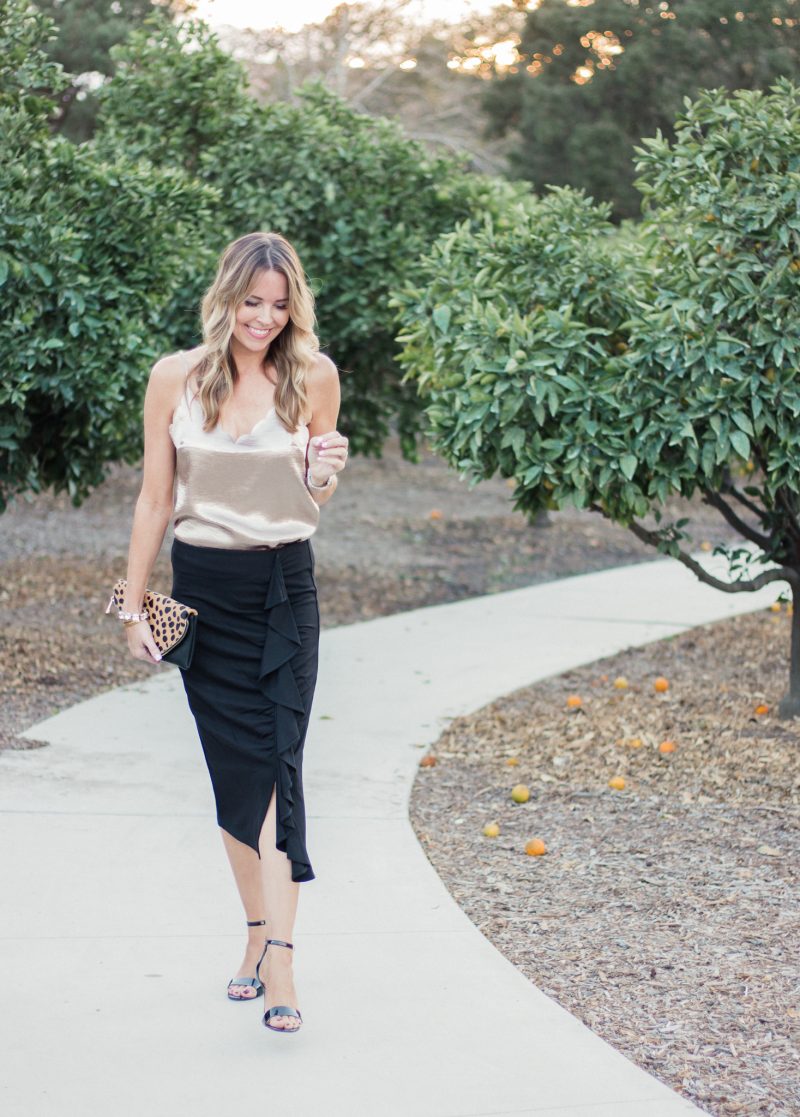 skirt | camisole | heel | handbag | bracelets 
Wanted to share this look with you today because the holidays are coming and it's nice to have options other than dresses. This pretty camisole is only $29 and is scalloped along the bottom. It would look gorgeous with denim, a cardigan and heels for a date night, too. Love that look. The skirt is extremely soft and comfortable. I could see it looking great with a pretty sweater like this one.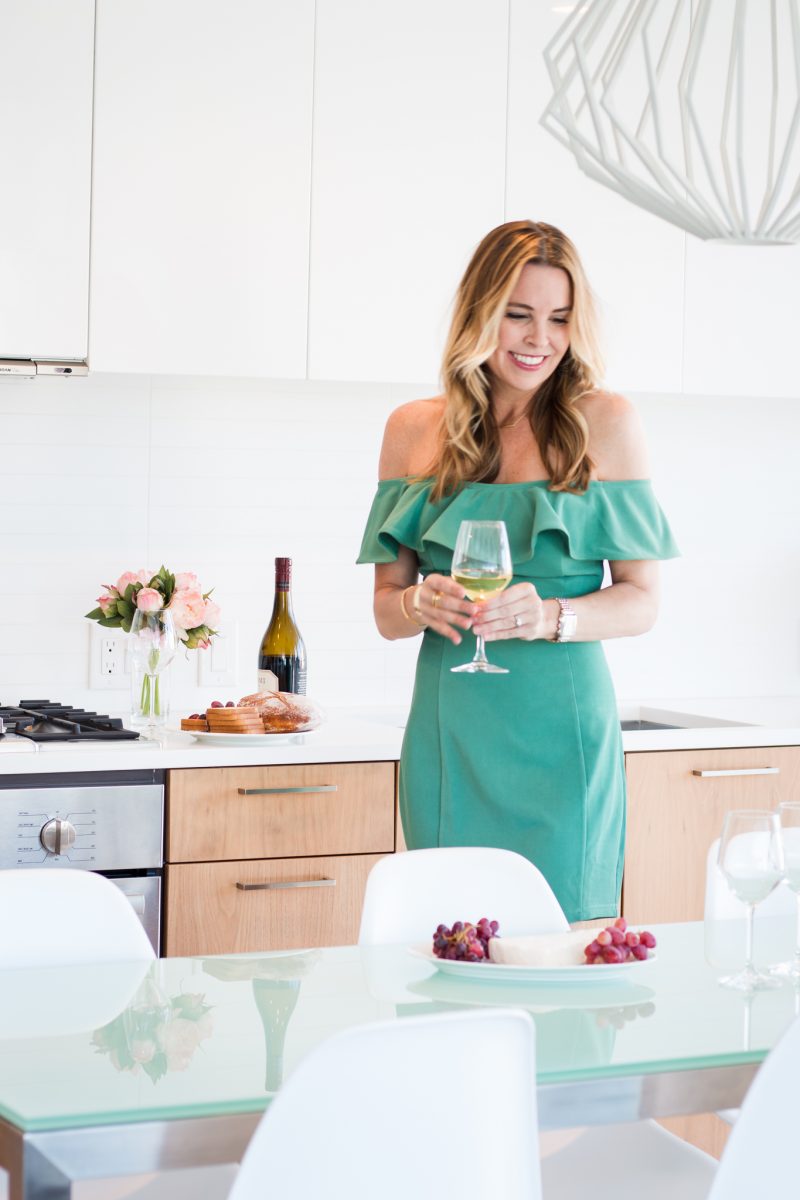 Also a heads up that a dress almost identical to this one is now only $52! Soooooo good for the holidays!
In home news, we have this desk up and running! We bough it yesterday and love it. If you missed our office plans you can get caught up here. With the desk being 40% off, it was a good time to grab it. LOVE the size and style.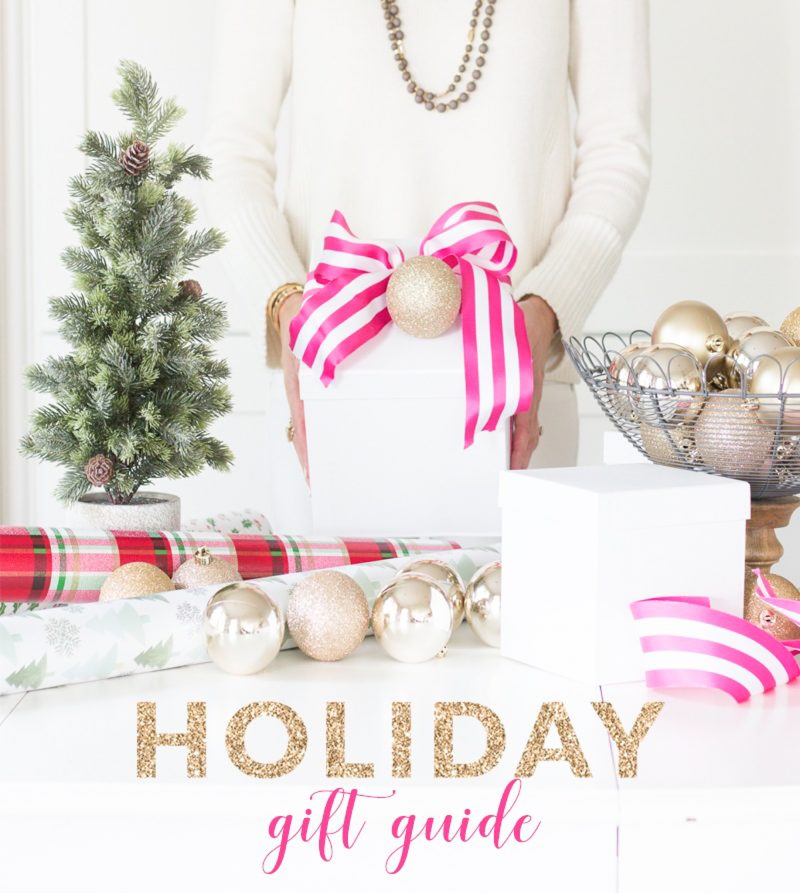 I am currently putting together a stocking stuffer gift guide as well as one for the men in our lives. Please let me know what else you would like to see. Or if you would like holiday party outfit ideas. Love knowing what you are on the lookout for.
I hope you have a really great Saturday. Whether you are working hard or relaxing or a bit of both, make it a good one. xo
*affiliate links used