*Proud to partner with Walmart on this post.
It's hard to believe that the holiday season is upon us. I used to think that when my kids were older, life would be less hectic. I had that all wrong. And now more than ever, I am focused on quality time with my crew so that means I like spending less time in store. And if delivery is an option I am all about it. I've partnered with Walmart to let you know about Walmart+ which is a new membership. With Walmart+ you can save time and money.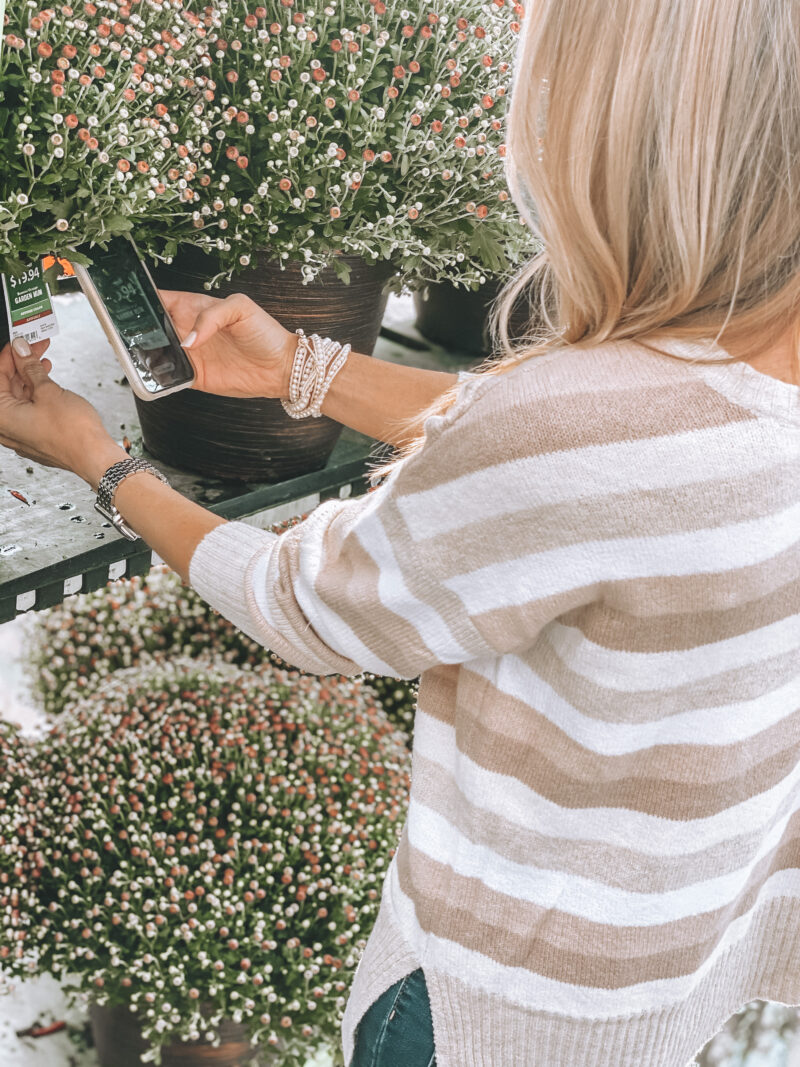 super soft striped sweater | jeans ($12)
There are three great benefits when you sign up for a Walmart+ membership (restrictions apply based on your area). My area offers mobile scan & go and I loved using it for the first time. You literally scan whatever you place in your cart, hold your phone up to the scan & go checkout station, and you are on your way. So good.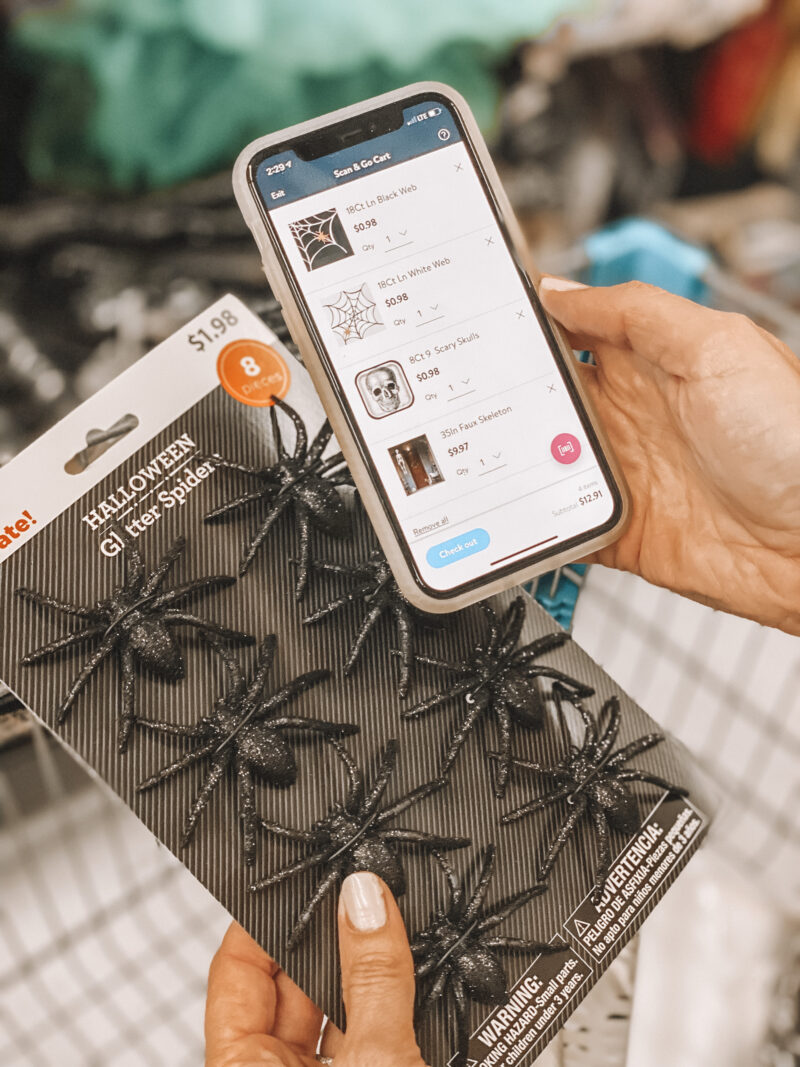 It's a piece of cake to quickly scan your item and it immediately shows up on your screen. I am a big fan of the fact that there is a running total so I don't overspend. When you are ready to leave you just tap the blue checkout button, scan your phone at the kiosk and you're out the door. It's completely contactless and so fast. Shopping complete and back to the important things in life like decorating for Halloween!
FUN HALLOWEEN FINDS

Walmart+ Membership
*You can check the membership page to see which of these benefits are available in your zip code.
Free unlimited delivery – A busy mom's dream. Perfect for groceries but you can also order gifts, household items, and toys. Receive your items same day and at the everyday low prices Walmart offers. There is a $35 minimum (restrictions apply).
Member prices on fuel – Save 5 cents per gallon at Walmart and Murphy stations. Every little bit adds up.
Mobile scan & go – Check out with your phone while you shop in store. Save time and it's contactless. Plus it's fun to use!
I hope free unlimited delivery ($35 minimum, restrictions apply) will be available in my neighborhood soon. That is an amazing benefit that I will take full advantage of, especially for the holiday shopping season, if it becomes available with my membership.
You can become a Walmart+ member for $12.95/month or $98/year. Walmart offers a 15 day free trial so you can test it out for yourself.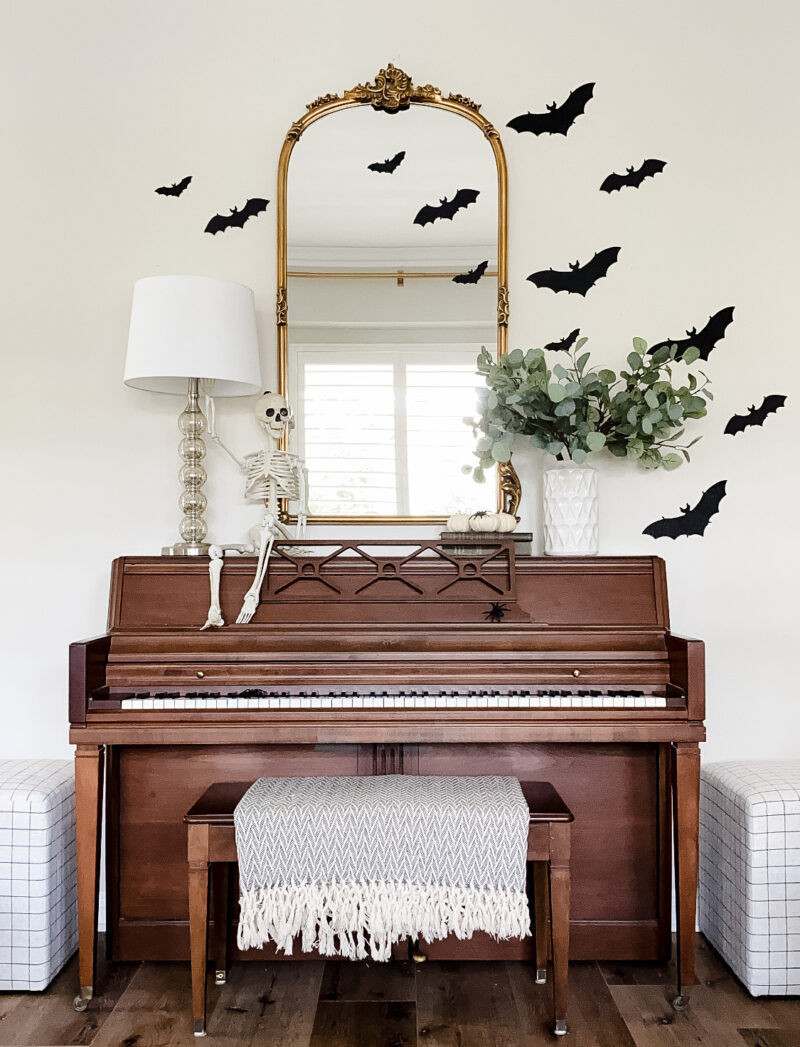 A little peak at some of the fun Holiday decor I brought home. We don't go crazy in October, but I do like the house to be festive for the kids. The bats and little skeleton were so quick and easy. Have you started decorating yet?
Hoping for a productive day over here. We are starting a new fun home project and I am anxious to share the details with you. I've put off planning so that is what today holds.