Summer is on its way, my friends. We had a taste of it this past weekend and suddenly I want more. The relaxed vibes, easy outfits and long nights. Of course I am ignoring the idea that it also means no alone time and the sweet sounds of children bickering. I'll choose to focus on the fun wardrobe. I've teamed up with Nordstrom to bring you seven summer staples. These are items that I think every girl needs and can be worn over and over all summer long. Plus I've curated options for all seven so there is something for everyone. Let's get to it!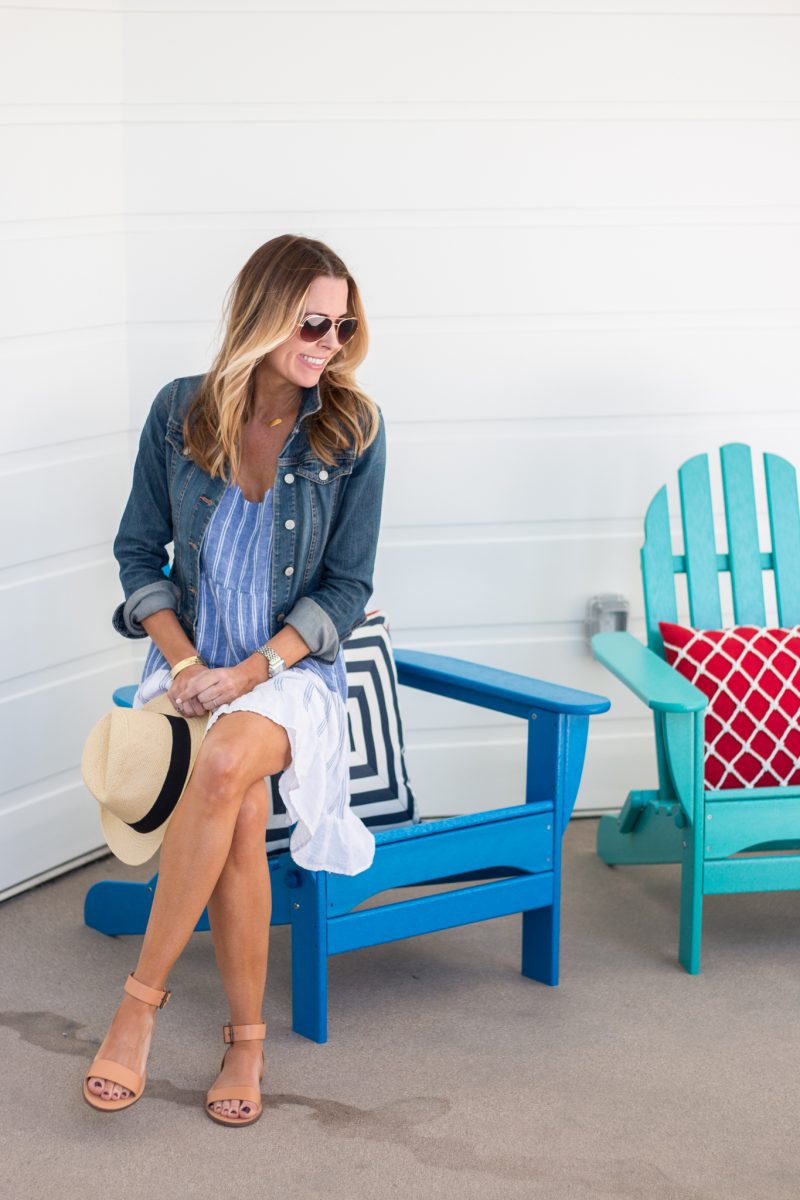 Hands down this is the jacket I grab the most for Spring and Summer. Whether worn with shorts or a sundress, it looks relaxed and easy. Our nights are always chilly so I need to have something to toss on. I like wearing it with the sleeves rolled-up. I have to now guard my jean jackets as suddenly my daughter is sneaking into mommy's closet. How is she that old already?
Denim Jackets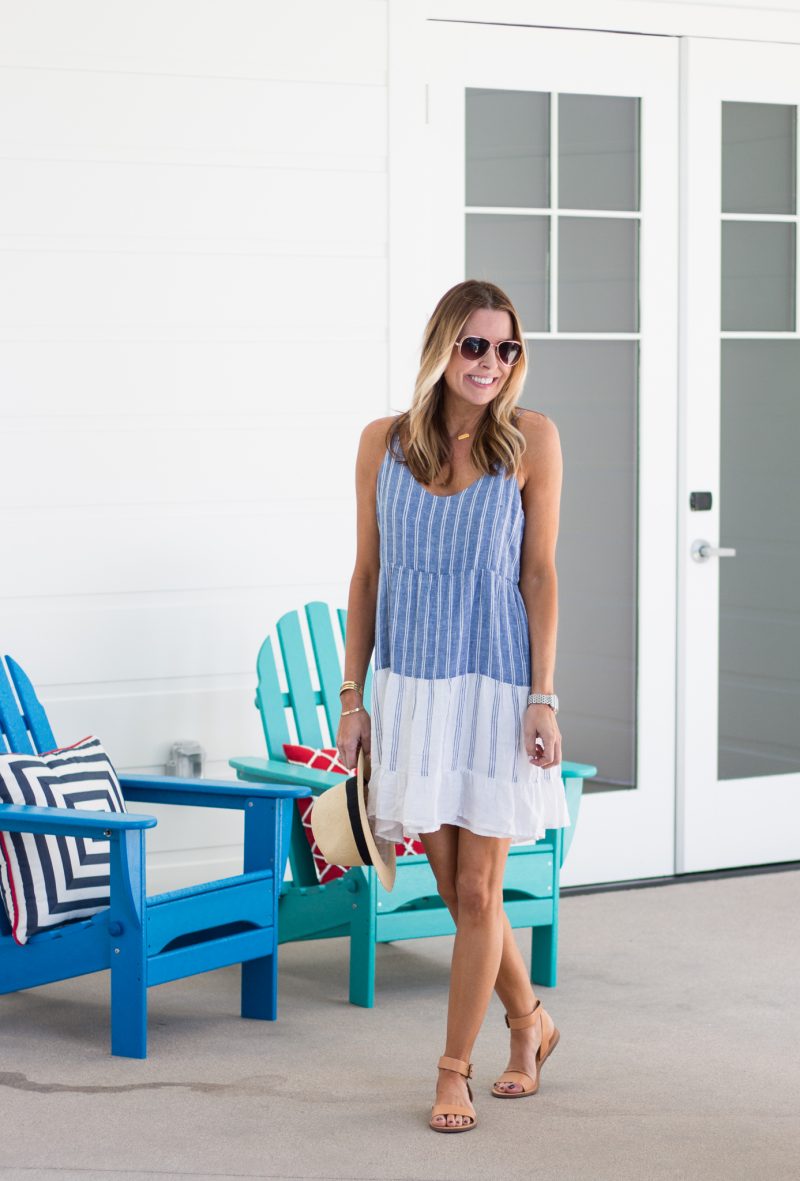 When it comes to summer wardrobe staples, a comfortable pair of flat sandals tops the list for me. I LOVE these. I ordered them from Nordstrom on a whim and when they arrived I was so excited. At only $60 they won't break the bank and they were comfortable the moment I put them on. I love the color, too. They go with everything and are true to size.
Sandals for Summer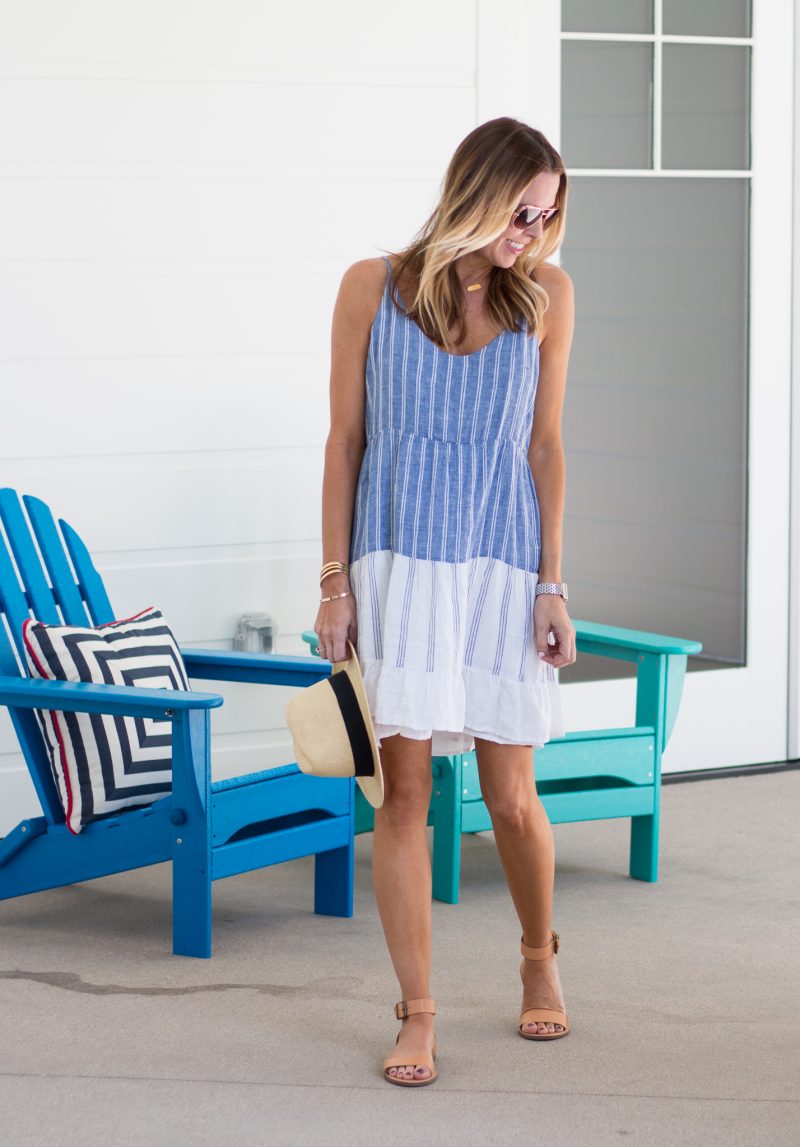 Not too long ago, I tried on a handful of summer dresses. This particular dress won me over. There is just something about the material and cut they I adore. I received so many compliments on it this past weekend. It's easy for summer and can be dressed up with a pair of neutral heels. I am not fond of how it looks online, but in person this dress gets five stars from me. I am wearing the size small and I am 5'7″.  The straps are adjustable which is a major perk. You can have it fall wherever you choose. I would suggest going with a strapless bra or one with thin, pretty straps.
More Summer Dresses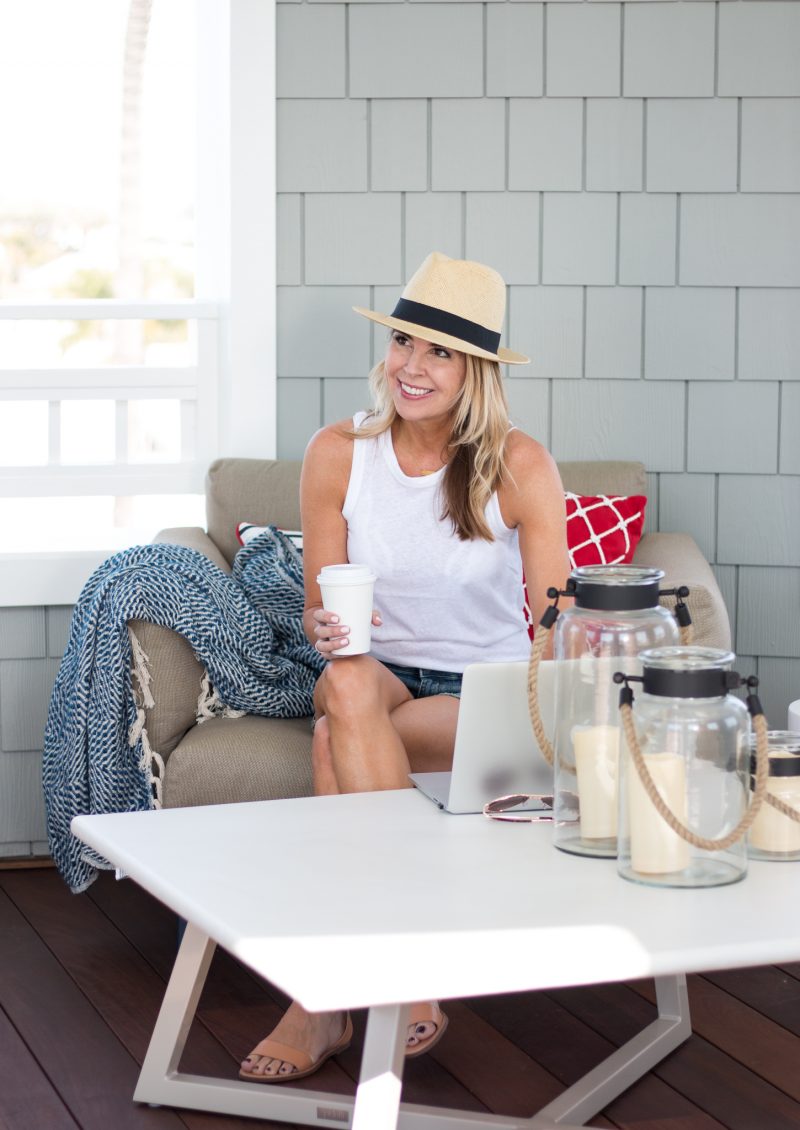 This was another item I ordered without trying on and love. It's a great hat (under $40) for this time of year. It also comes in white. Not only does it keep the sun off of my face, but allows me to go an extra day before washing my hair again. I really try to cut back on that during these months.
Cute Sun Hats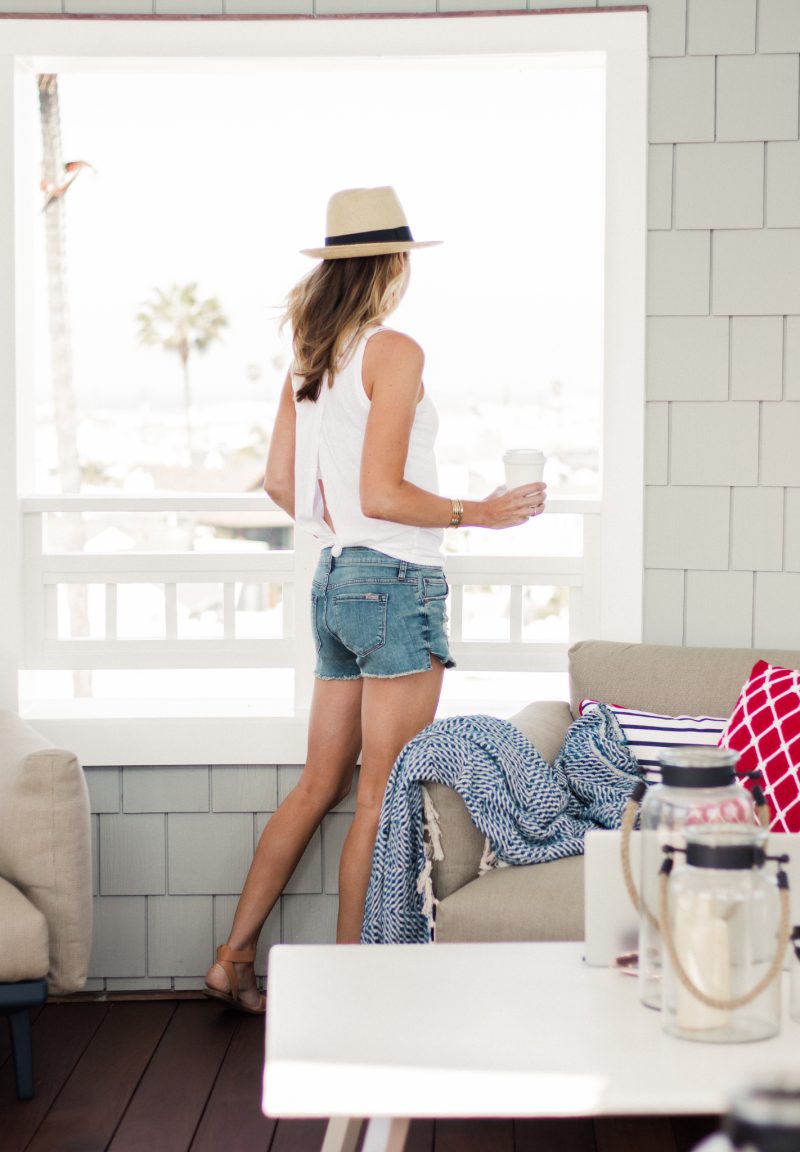 A casual white tee or tank are my jam for summer. Paired with denim shorts, it's pretty much my uniform when I am not in a dress. This one is a size XS and ties in the back. Or you can let it hang free. It shows your bra in the back just a bit so it's perfect to pair with either a pretty tank or a cute bralette. I also wore it over my one piece swimsuit. At $26 it's a nice addition to the wardrobe and looks so crisp and clean.
Favorite Tanks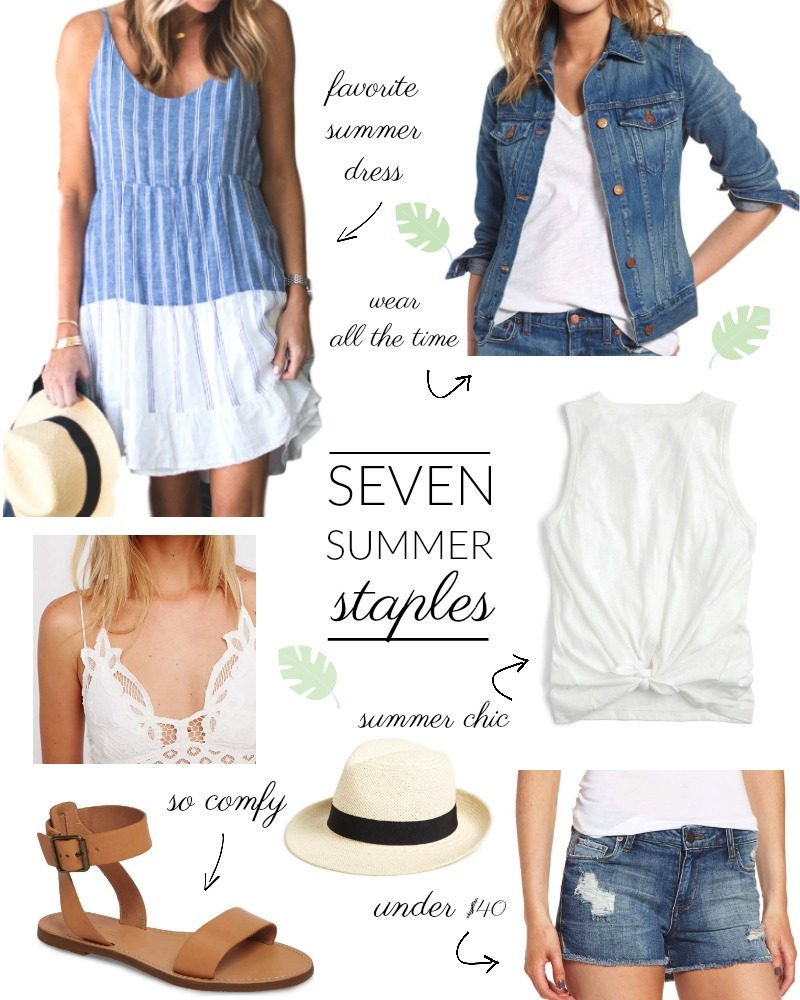 dress | denim jacket | bralette | tank | hat | sandals | cut-offs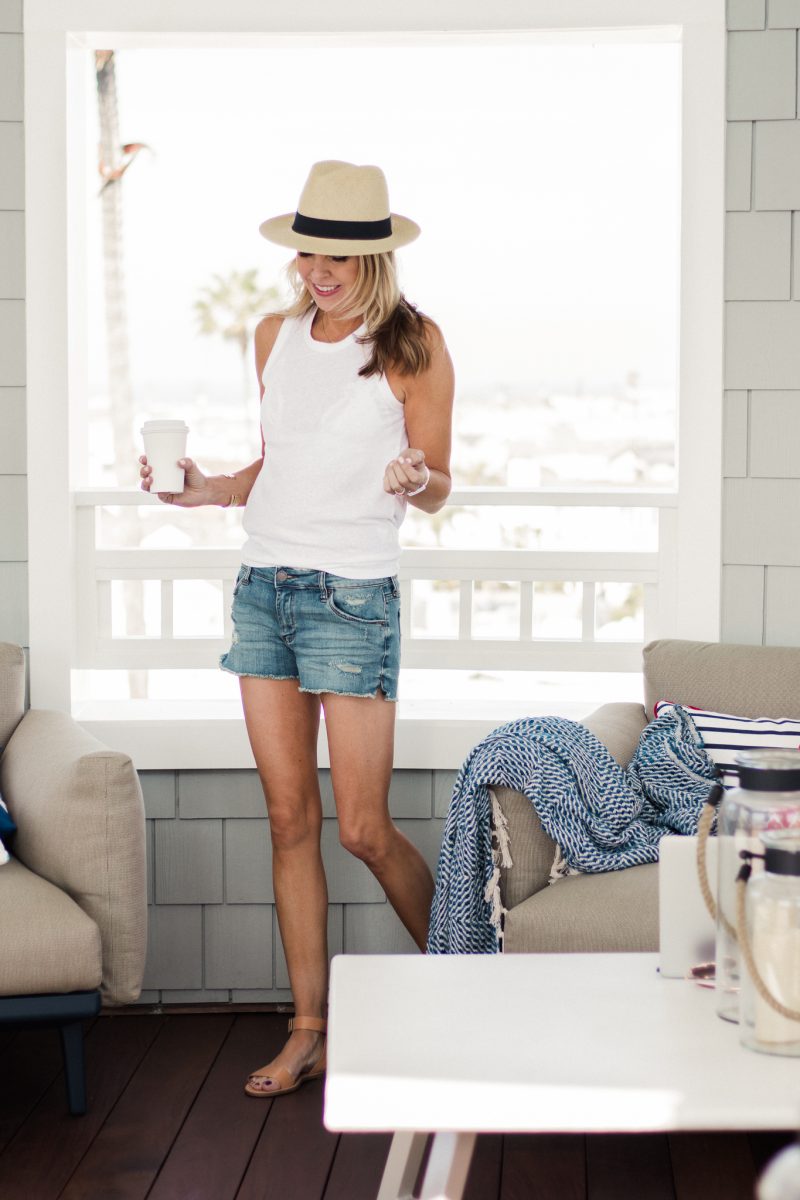 Denim cut-offs are my go-to. They are easy and relaxed. If you are ok with short shorts, these are my favorite at only $39. If you prefer a longer length, these are fantastic. I often wear mine with sneakers (cute new color).  Makes for a comfortable outfit for running errands or running carpool. Nordies has a great selection right now so I rounded up more options below.
DENIM CUT-OFFS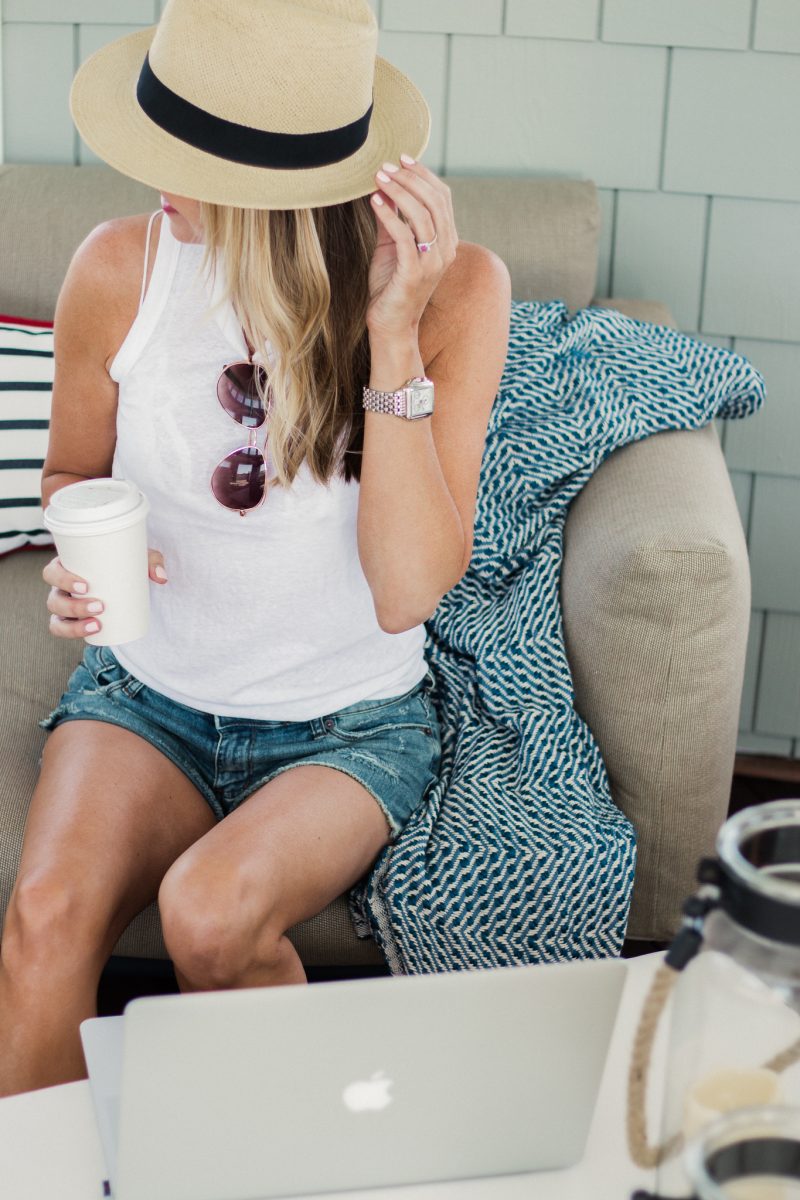 With a pretty white tank or t-shirt, a bralette might show through just a bit and I like that look. I have two that I wear in rotation. This feminine lace one and this long-time favorite of mine. Both are really comfortable and look cute with summer shirts. If you need a lot of support, a bralette may not be the way to go. But this bra is beautiful. I have it in two colors and it's crazy comfy.  In other news, this self-tanner is a summer staple of mine, too! My bonus pick of the day! I have very light skin and try to avoid the sun.
FEMININE BRALETTES

I took all seven summer staples on our weekend getaway and was so happy I did. Wore each of them multiple times. I hope this helps jump-start your summer wardrobe. My biggest advice is to keep the pieces simple and classic.
It's Tuesday which means I am off to see my mom! I can't wait to hug her. Look for our antics on my Instastories.
*Proud to partner with Nordstrom on this post. Affiliate links used.