Thank goodness it's Friday!!!! We made it through the week and are so excited for the weekend. We are spending it with some dear friends and planning on enjoying the summer sun.
It's no surprise that I love to entertain and have parties. I truly do. But I also love entertaining to be as easy as possible. I like to create simple and pretty touches that make the party unique without spending a ton of time or money. Today I am sharing one of my favorite brands, Martha Stewart Crafts. It was so fun helping Michaels celebrate their Big Brand Sale, which launches next week, and getting to create a project using product from a brand that I love! I picked up some darling stickers as well as a unique, fun punch from Michaels. They have a great selection of Martha Stewart Crafts and my daughter is always up for helping me create something fun.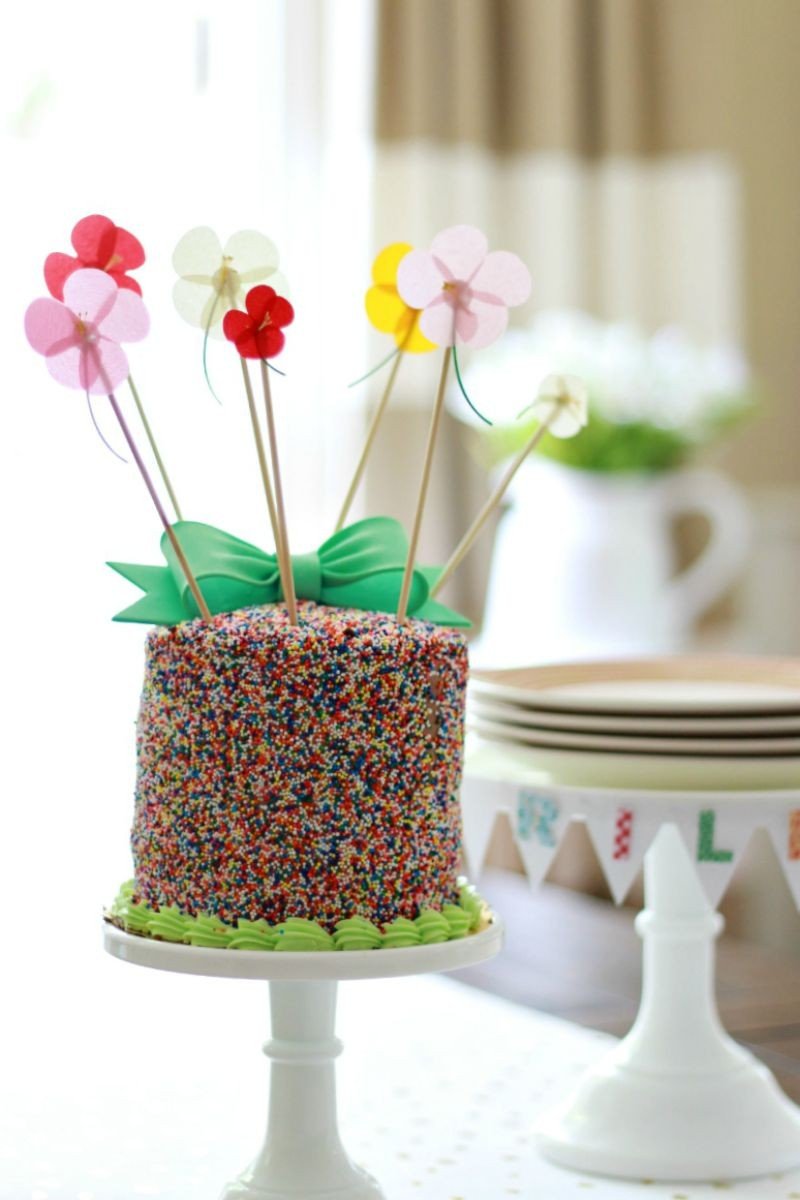 When it comes to celebrating our children or anyone in the family, I like to keep it simple but beautiful. For this celebration we wanted to craft some really pretty cake toppers. Riley went bananas over this store bought cake. Can you believe this was just $12? And so delicious, by the way. Always check your local grocery store for cakes like these. And most times, they will create anything you want at no extra charge.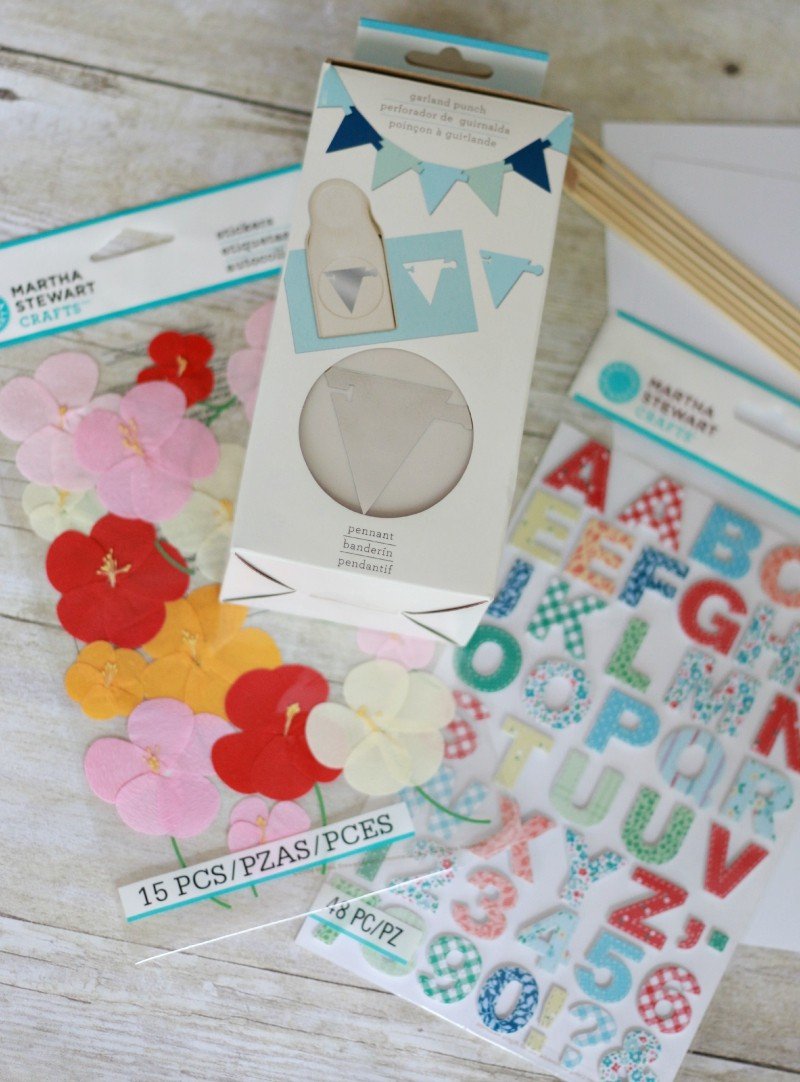 We wanted to use this darling garland punch. It's the coolest thing. By simply punching out the shape, you create interlocking pieces that form a banner. And who can resist those floral and alphabet stickers. I can't stand how cute those patterns are.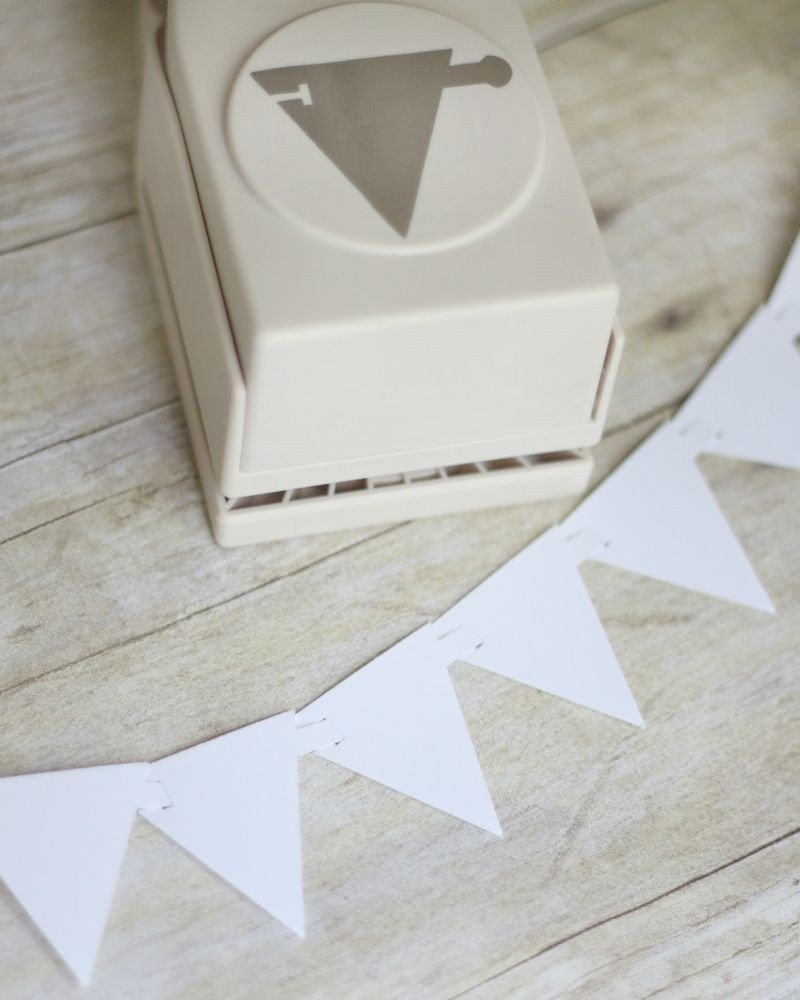 We made this in less than one minute and applied the stickers to spell her name.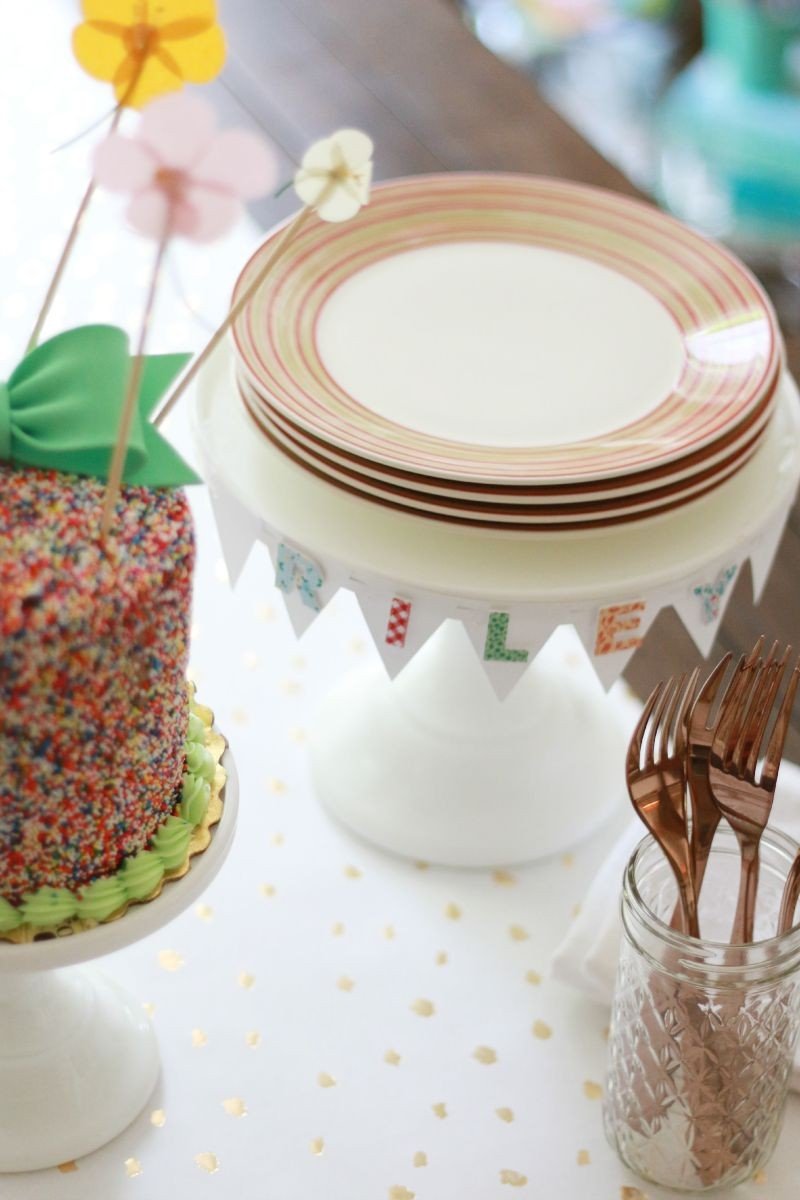 I think so many people are used to think of banners on a grand scale. They don't always need to hang for a mantel or window or across the wall. This dainty banner looks so sweet attached to the cake stand and makes the setup more personal. And I always like to have varying heights on my table (see my tips on styling and photography here) so I stacked the dessert plates atop another cake plate.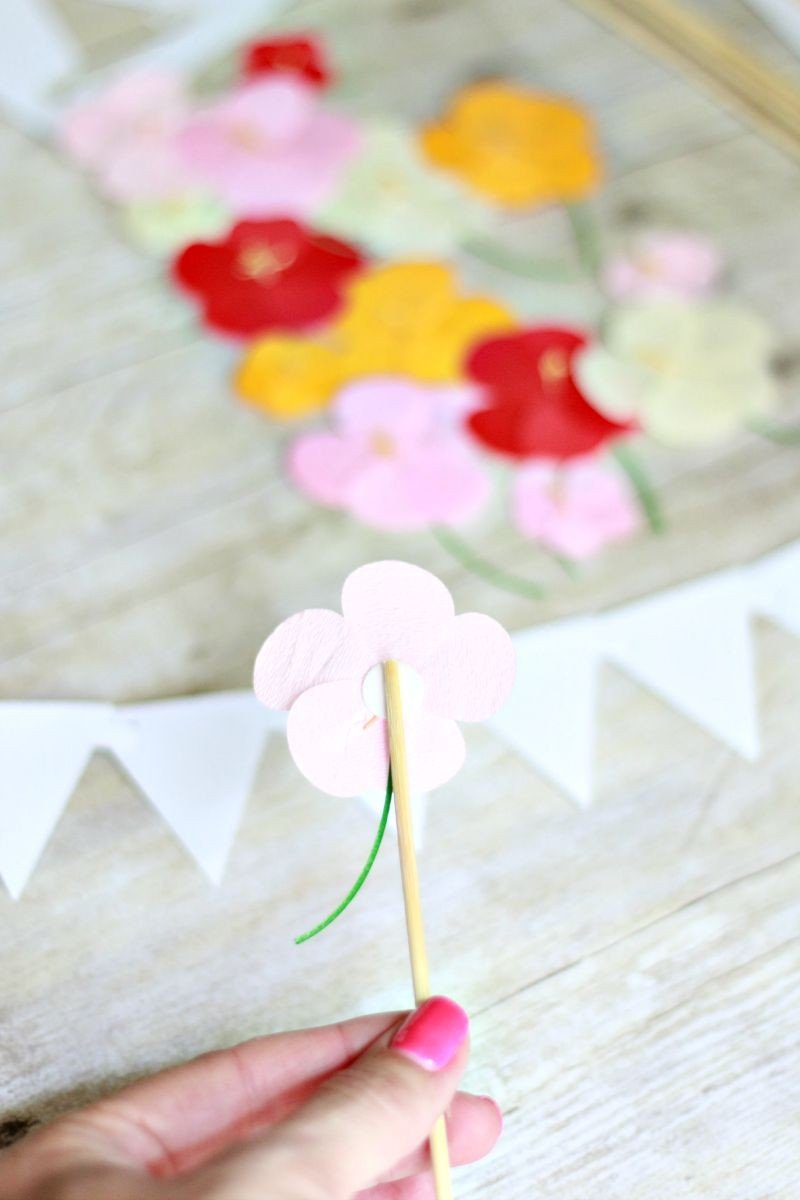 These sweet stickers have the small sticky circles on the back so they just pop right onto skewers. Easy breezy.
And with very little time and money, the celebration is much more unique and personal.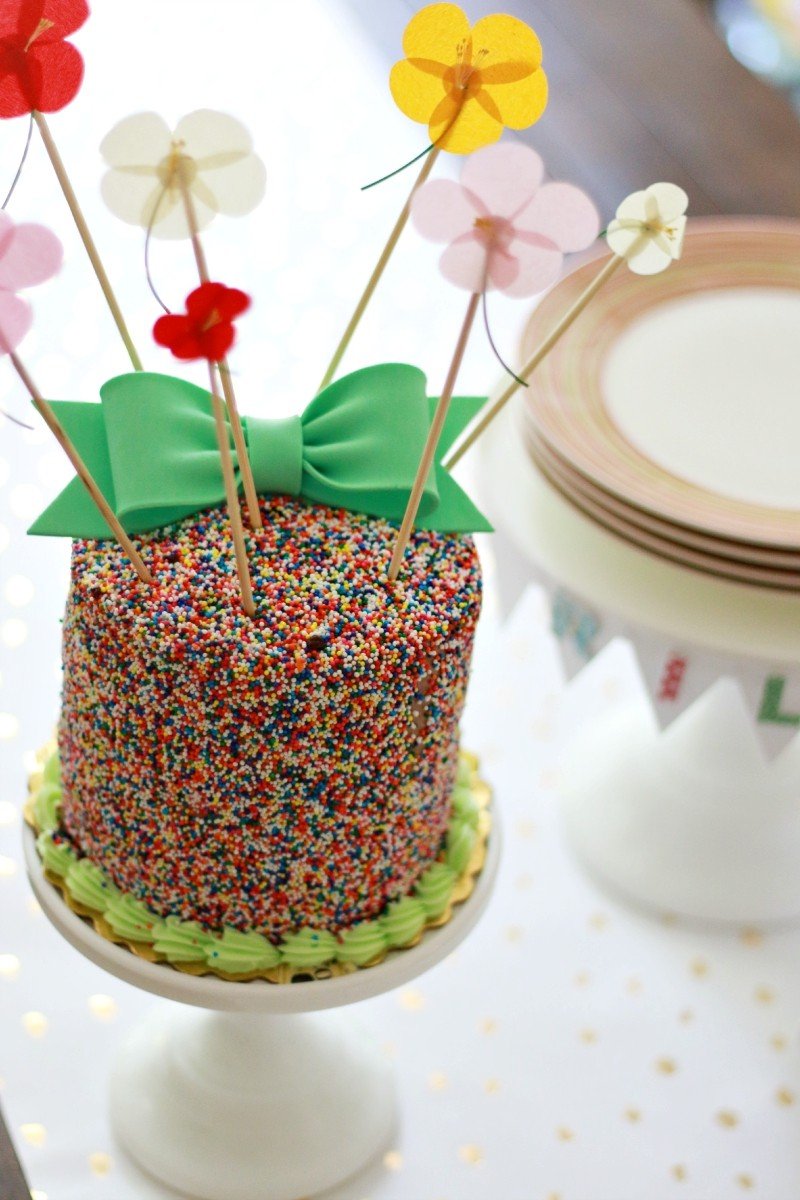 I think my favorite part of crafting with all of the Martha Stewart Crafts is that my daughter loves creating with me. And that makes all the difference to me. And a heads up that the Martha Stewart Crafts product is on sale for the next 2 weeks! Just check out the Big Brand Sale landing page for more details. So what about you? Are you a sucker for a cute cake?
Hope you have a wonderful day. To see more projects I have created with Martha Stewart crafts, you can snoop around here.  
*Thank you to Michaels for partnering with me as part of the Michaels Makers team. Martha Stewart Crafts has a variety of craft products including craft paint, décor paint and more – available in store and on Michaels.com.