In what seems like another lifetime, I used to help clients decorate their homes. It was always important to me that their spaces not only be beautiful, but functional and comfortable. Great design does not have to cost a fortune either. Almost every space I decorate is a mix of high and low. Today I partnered with Walmart to share that you really can create an entire space on a budget. I am also sharing six simple design tips to keep it mind when decorating. These definitely serve as a check off list as I work through the rooms in our new home.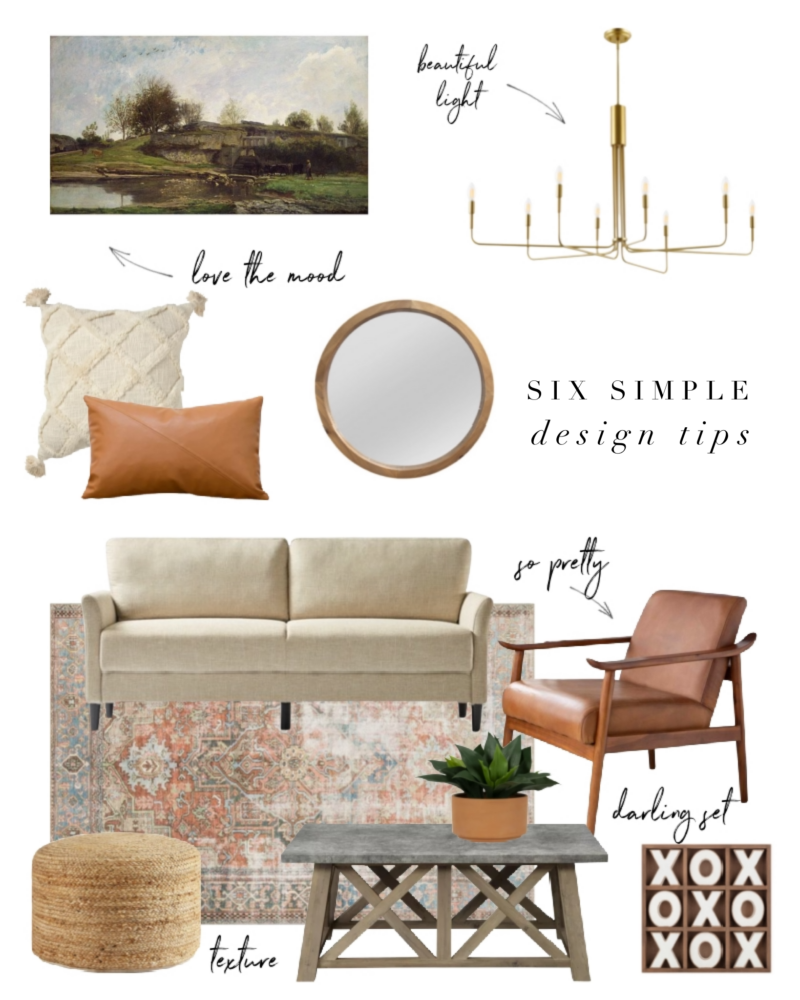 Can you believe this all available through Walmart? These pieces create a warm and inviting space while still being current and on trend. I really like the contrast on this coffee table and how it plays off of the rug. When putting together a design board for a space, I like to keep in mind six simple tips.
NUMBER ONE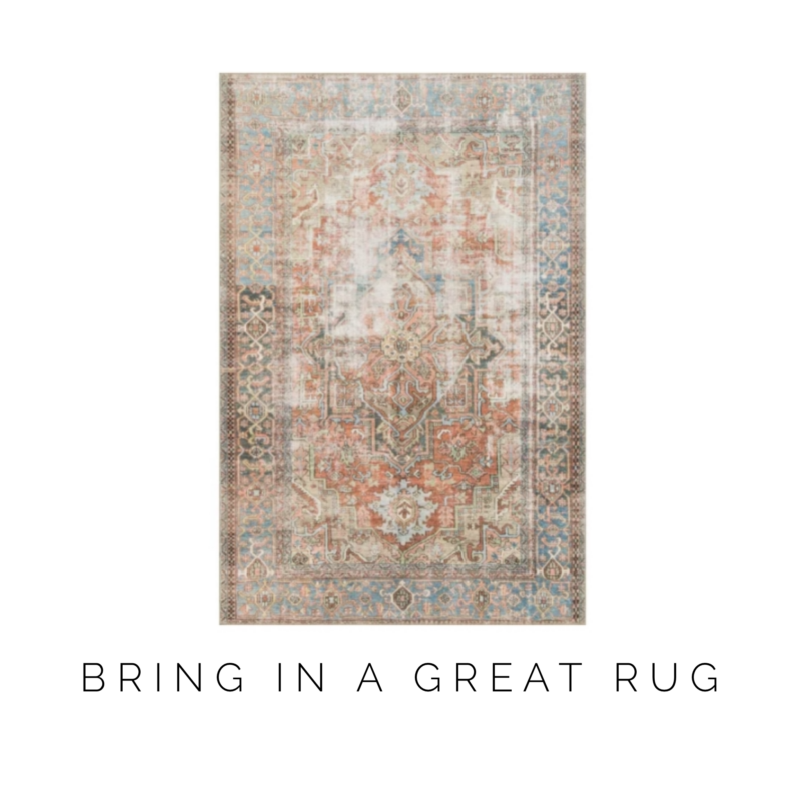 Never under estimate the power of a rug. A great rug is right up there with the power of paint. A warm and bold pattern can not only unify a space, but really give the room energy. This is one of my all time favorite rugs. You may remember we have the runner. Plus the colors in the rug can marry the entire room. I really do like the Loloi rugs that are all the rage. Walmart carries quite a few and I am a big fan.
NUMBER TWO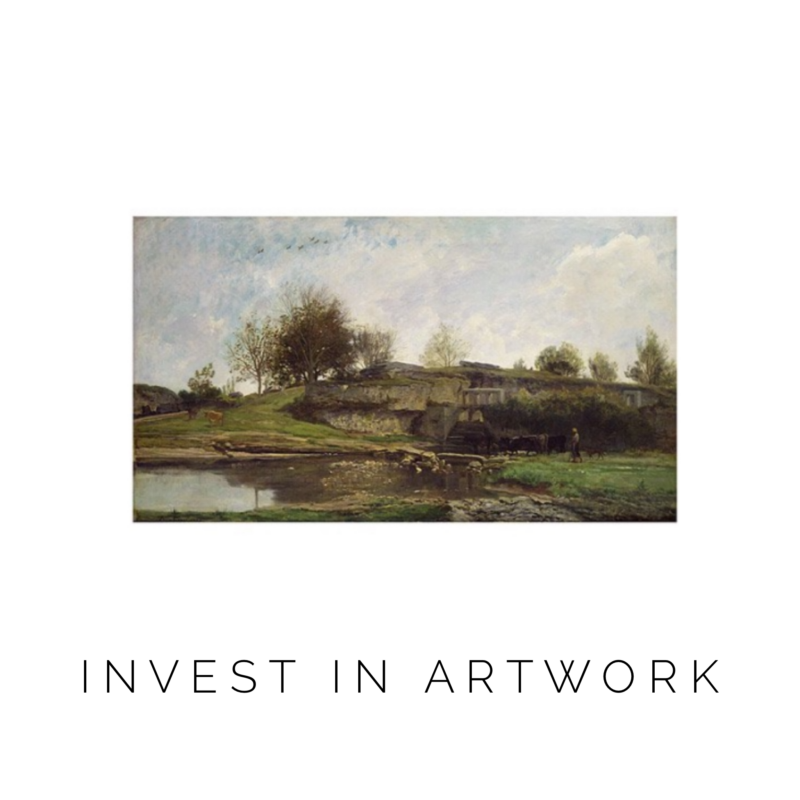 Invest in artwork. But don't take that to mean you need to blow your budget on art. I just mean make it a priority. It doesn't matter what you spend on it, it just matters that you dress up your walls. One great piece above a mantel or over a bed can be transformative. I also like to stack two pieces in a hallway or bathroom. My parents used to hang a beautiful piece of artwork on their mantel and they switched it out during the holidays for a winter scene. That's actually a really fun idea and not too difficult to do. Keeps the space feeling fresh and interesting, too. I like the moody feel of the artwork above. If you are a water lover like I am, you may love this.
NUMBER THREE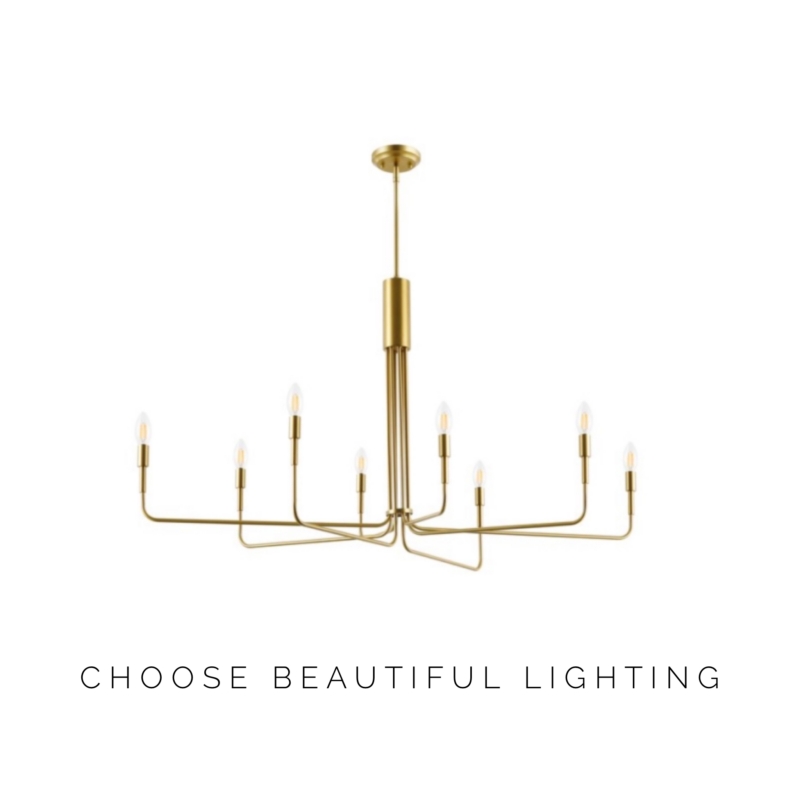 Amen to this. Lighting is crucial. Again, it doesn't have to break the bank but it should catch your attention. It should be the jewelry in your space. Be sure the scale is right, too. Larger spaces command larger lights. This pretty chandelier would be stunning in any room. This crystal chandelier is gorgeous. And do you remember this light? My sister used it in her bathroom and I may do the same.
NUMBER FOUR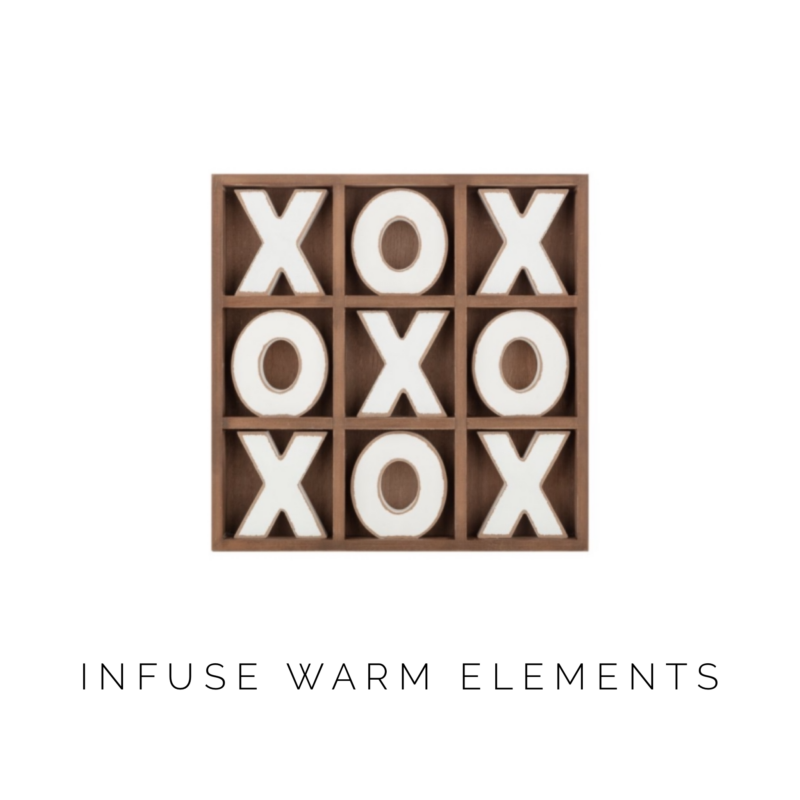 This is where a room can fall flat. Every room needs warmth. The best compliment is when someone says that they want to stay a while. I find myself wanting to linger in rooms that have a welcoming warmth. To achieve that you can infuse wood tones, textured pillows, cozy throws and pretty lighting. While wood tones are an easy way to achieve warmth, don't forget about leather and baskets. Both also do the trick. Fall is a nice time to break out the cable knit throws, too. You can add this Tic Tac Toe set to your coffee table for $19. I think this would make a darling gift.
NUMBER FIVE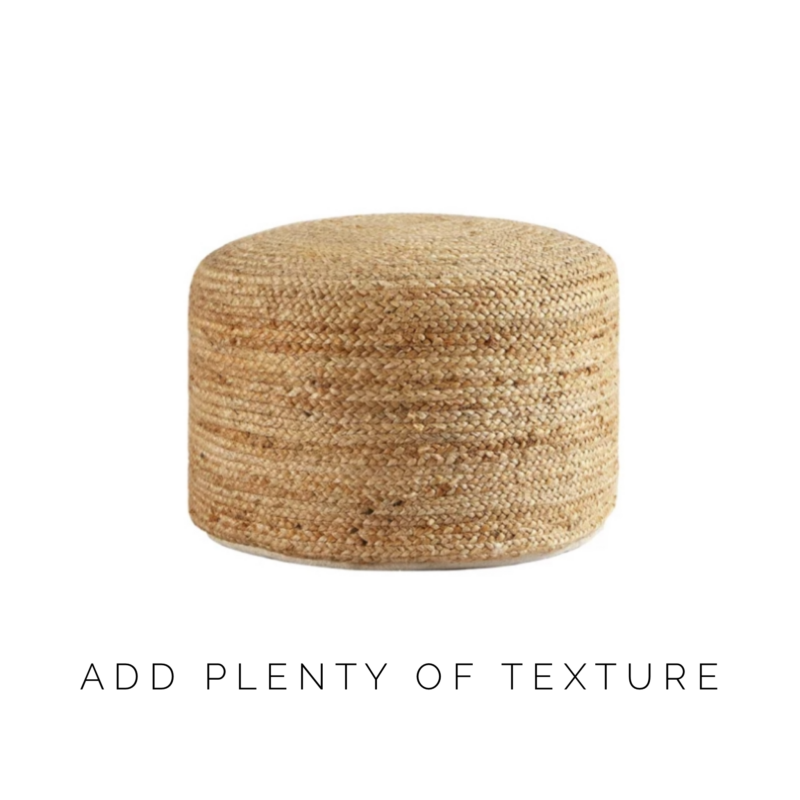 I think I have been preaching this for years now. Bring on the texture. There is never too much. Look around at your space. Does it need wicker, jute, wood, or linen? Are all of your pillows the same type of fabric? Mixing things up will give the room depth and create that layered look. I love this ottoman ($45). We have a similar one in our bedroom to help bring in texture.
NUMBER SIX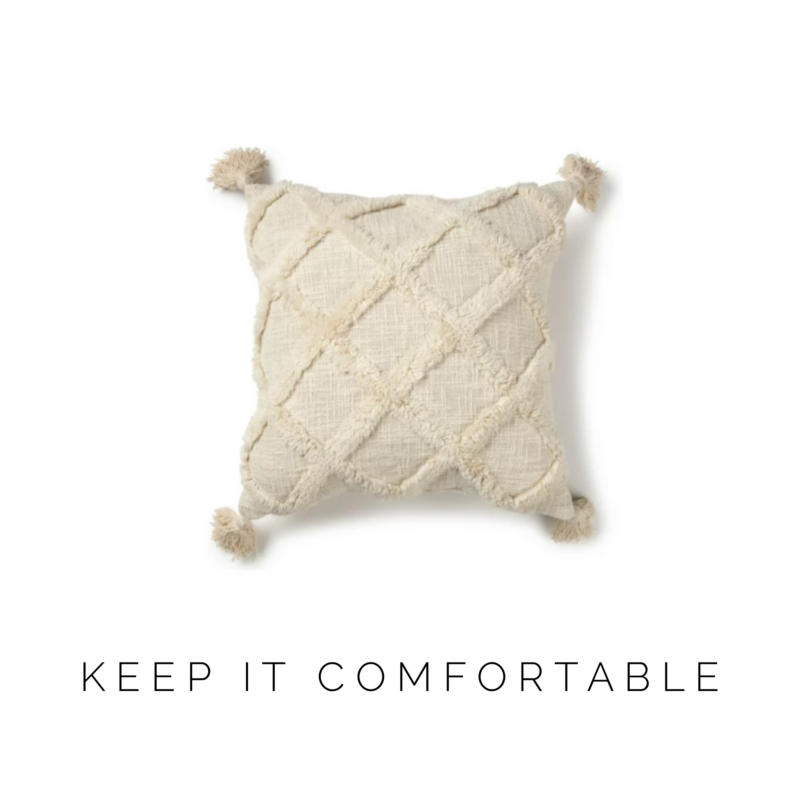 Last but not least, the most well designed room is also a comfortable room. Otherwise, what's the point? Bring on the pillows and the throws. Be sure your pieces are comfortable and inviting.
I hope these tips are helpful when designing your own spaces. Thank you to Walmart for partnering with me.
Shop the Post