Hello, my friends. I am sorry I didn't pop in yesterday but the weekend was bananas. On top of that I had an awful reaction to the flu shot. I needed a day to play catch up around the house. Things have been a bit stressful which brings me to today's post. How many of you are good at taking a timeout for yourselves? If you're anything like me, its last on your list. Like most busy women. But I am really trying to change that. We all know that if we don't take care of our own needs, we can't truly meet the needs of others. Once a week I am trying to pamper myself just a bit with a luxurious night in.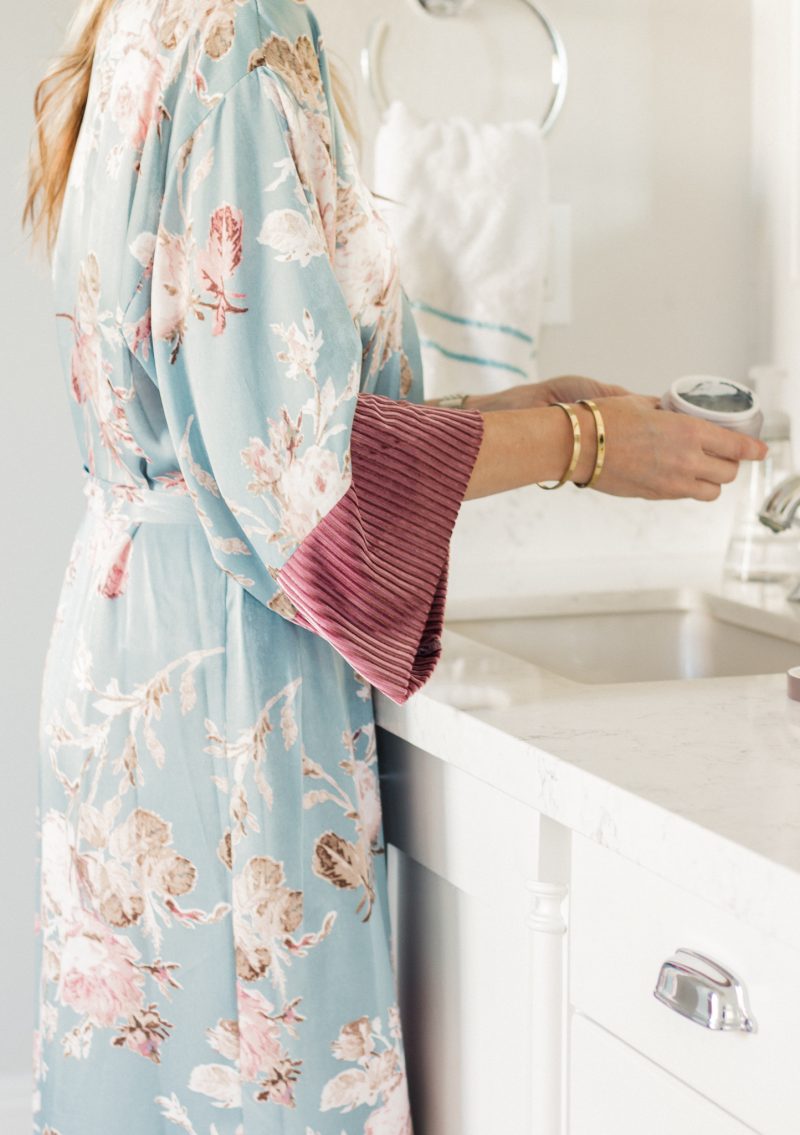 You all know I love Colleen Rothschild skincare products. They are celebrating their fourth anniversary with a 20% off sale and asked me to share some of my routine. Because I am really making it a goal to slow down one evening a week, I thought it was the perfect time to blog about it. The entire reason I began doing this is because after a particularly stressful time in our lives, a dear friend gave me everything I needed for a relaxing bath. I'm not usually one to jump in a tub so it really was a change for me. Without question, it changed the way I look at relaxing. And I discovered a few tricks to help quite my mind.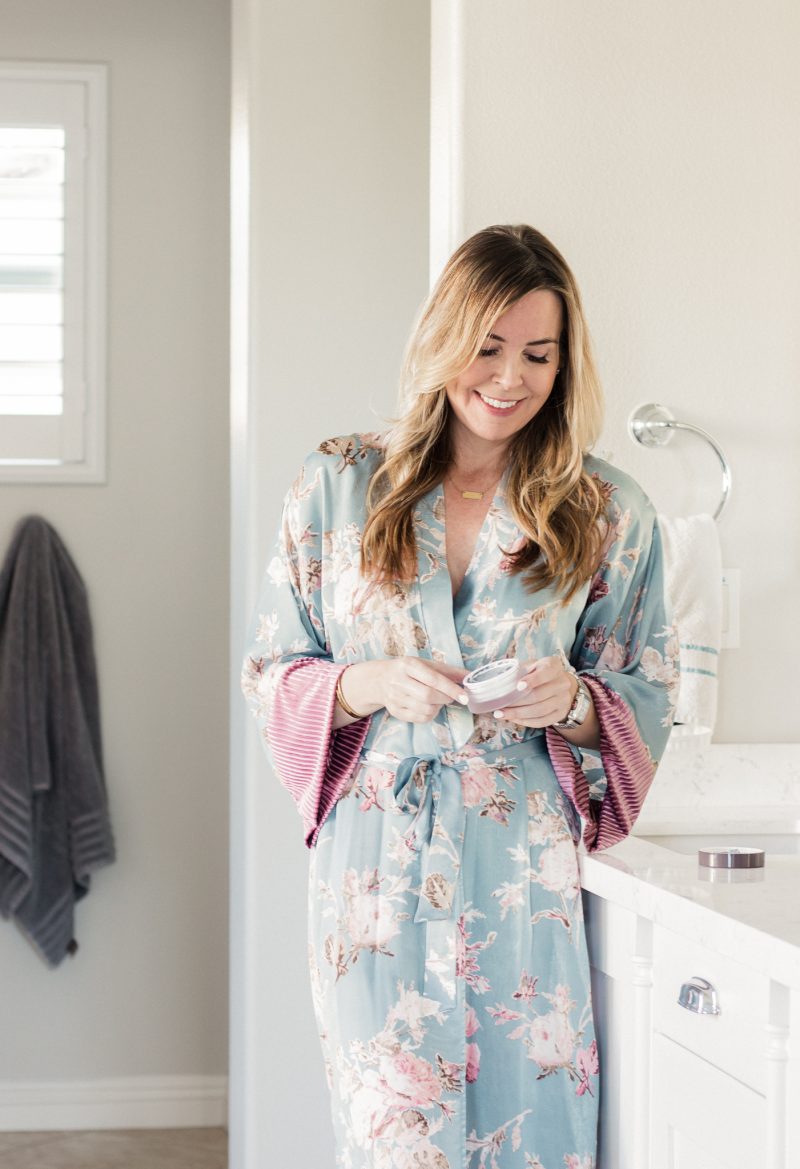 TIP #1
My biggest tip, ladies, is to shut your door and plan to be in your room for the rest of the night. So normally I won't do this until the kids are in bed or if I can tag team and let the hubby take over. I've learned that if I take a relaxing bath and care for my skin and then reenter family life it all falls apart. Not because I don't love being around the family, but the second I walk out of my room I see laundry, I see piles, I see my laptop. You get the picture. It's straight from bath to the bed, ladies! That's the only way it works!
TIP #2
Remove your makeup with the cleansing cloths and apply the detox mask. It feels amazing!!! I am big on taking care of my skin before I get too tired. Once you rinse the mask your face will immediately feel incredibly smooth.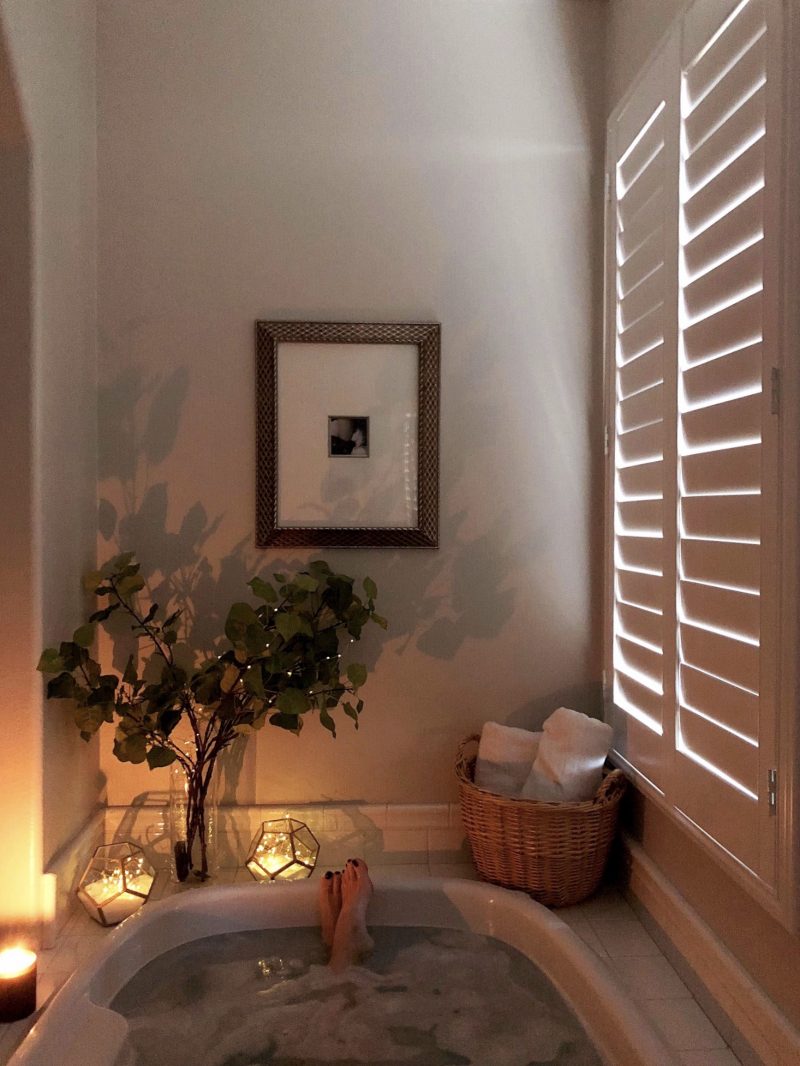 TIP #3
Pull out all the stops for yourself. It's not hard! Dim the lights, run a warm bath, light a candle and grab a magazine or book. I like to listen to classical piano music. Doing this once or twice a month is truly  life-changing. I am trying to commit to once a week. It's not time-consuming and makes such a huge difference.
After the bath I put on my favorite robe (adore this one) and retinol cream (although I am trying this now because it sounds like what I need). I go straight from the bath to the bed and keep the lights low. I'll either read or mediate and drift off to sleep. It's a really wonderful way to exhale and feel less stressed. Sometimes we need to give ourselves permission to really take a deep breath and decompress.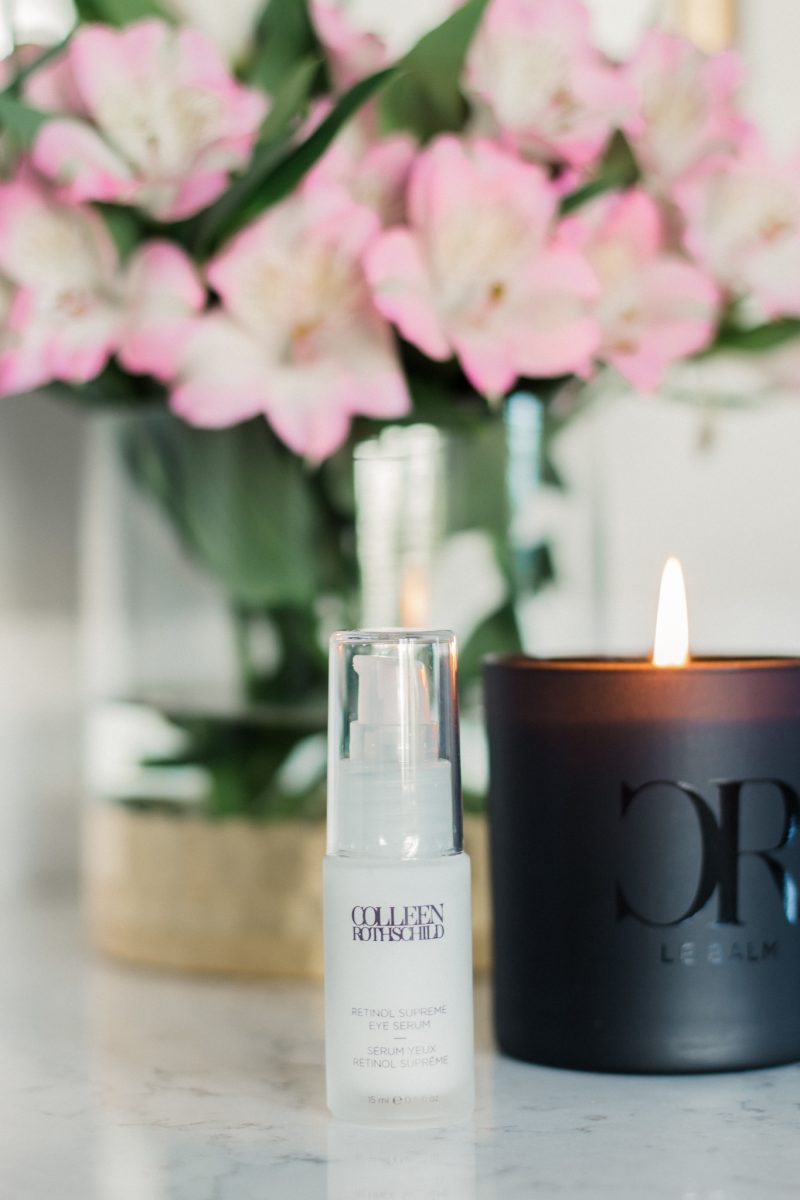 The Retinol Supreme Eye Serum helps with the wrinkles around the eyes but also restores moisture which is huge.
I've been burning the Haight-Ashbury candle and love it but Le Balm is the newest scent and perfect for a spa like experience at home. It smells so good. Really great gift idea for a friend.
MY FAVORITE PRODUCTS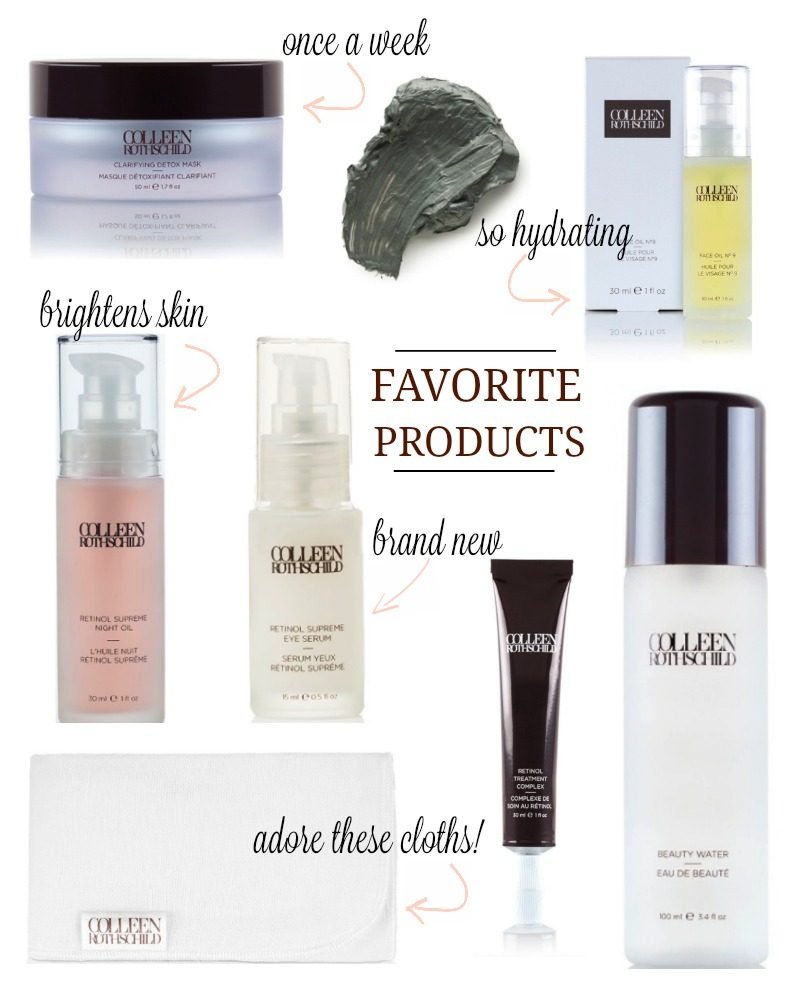 I've rounded up my favorite products. Each one has a terrific description on Colleen's website. If you have questions, don't hesitate to ask. And I LOVE hearing from all of you. Many of you have messaged me saying you've tried this line and your skin has never felt better. That makes me incredibly happy!
Shop The Sale

To shop the 20% off Anniversary Sale use code: 4YEARS. Congrats to the entire Colleen Rothschild team for creating such a wonderful line of skincare products. I am very grateful.
Have a great day, my friends. I'll be sharing my tips on how to jump-start your week so be sure to pop back in soon!
*Thank you to Colleen Rothschild for sponsoring this pots. Affiliate links used.