Good morning. I hope you had a wonderful Labor Day weekend. We enjoyed watching our son play in a hockey tournament and then prepped for a kitchen photo shoot. Needless to say, there wasn't much free time so it's nice to have a moment this morning to regroup. When you are renovating a home it's not always big reveals and huge updates so I wanted to share some of the smaller things we have going on. It's often the small victories that make the most impact.
LIGHTING UPDATE
Our living room (formerly a dining room) is one of our most used rooms in our home. We sit in here every day. It's also the most visible when you enter our house. I have taken a year to figure out what light to put in here. The current light fixture just feels too heavy for me. I think this space needs a light with less visual weight. We also need to hang it a bit lower than this existing one.
*This gray/charcoal rug is a favorite (definitely has blue tones, too).
WHAT WE CHOSE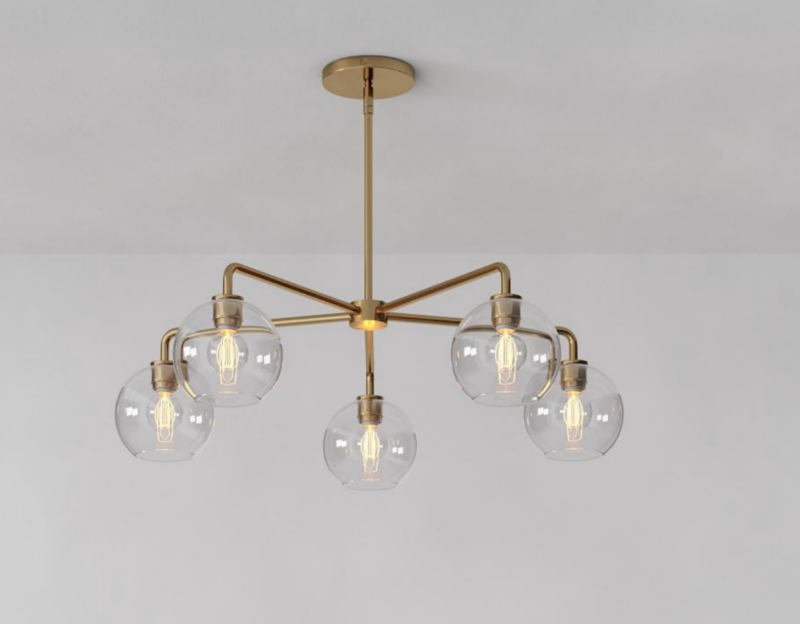 We chose this chandelier and I can't wait for it to arrive. It's a bit more modern but with classic globe shades and brass finish. With all of the traditional elements in the room, I wanted to offset that with something more current. I also wanted it to feel light and airy and not weigh the room down. The 36″ width will also be a nice size for this room. Here's hoping we love it when it arrives and my handyman installs it (lovely being married to him).
LAUNDRY ROOM PROGRESS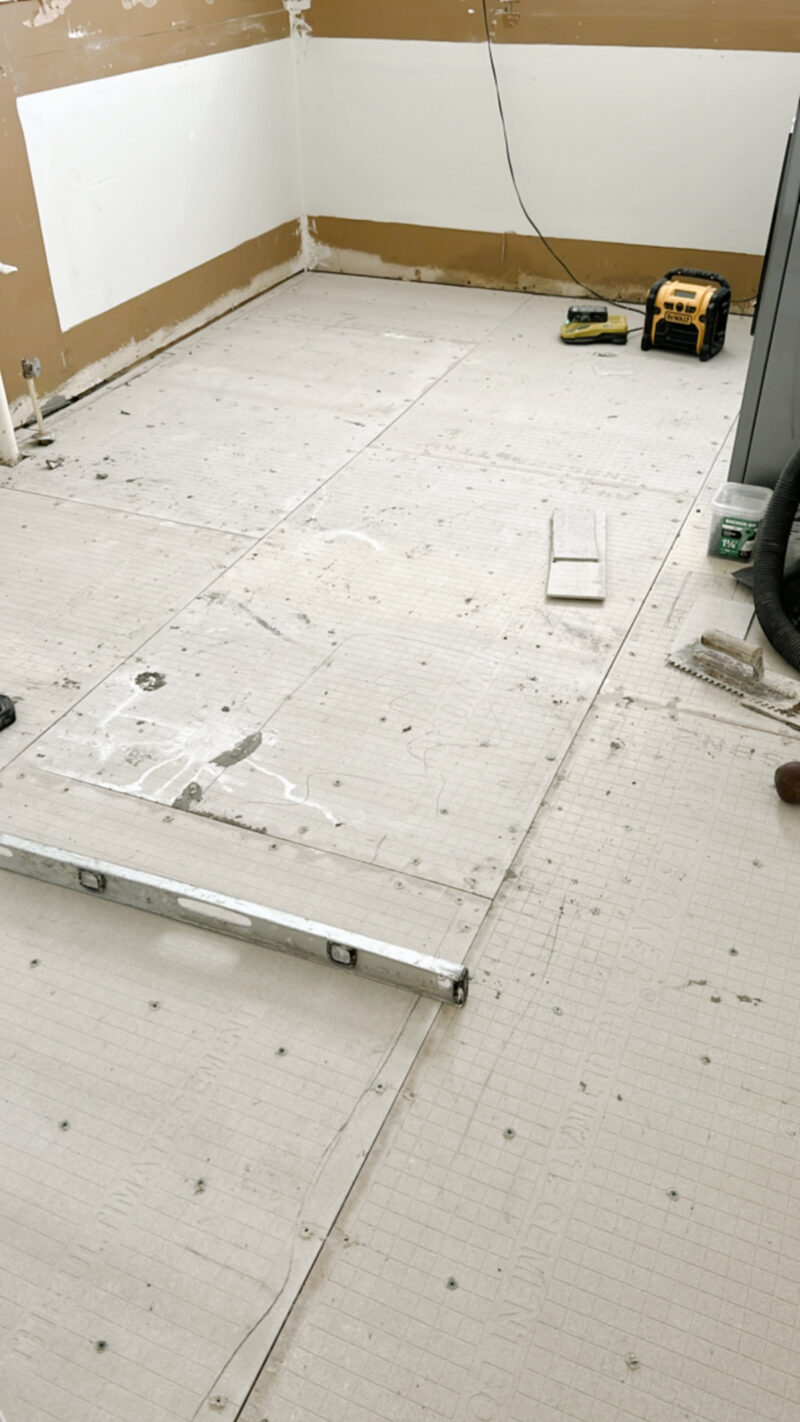 This is actually a HUGE update for us. This laundry room saga has been quite the journey. We were forced into tearing out the floor and cabinets and then had new flooring installed. It was not done properly and that had to come out. Live and learn. Please be sure whomever you have tile, is very skilled in leveling a floor. That was the issue. A very costly one.
PRETTY NEW FLOOR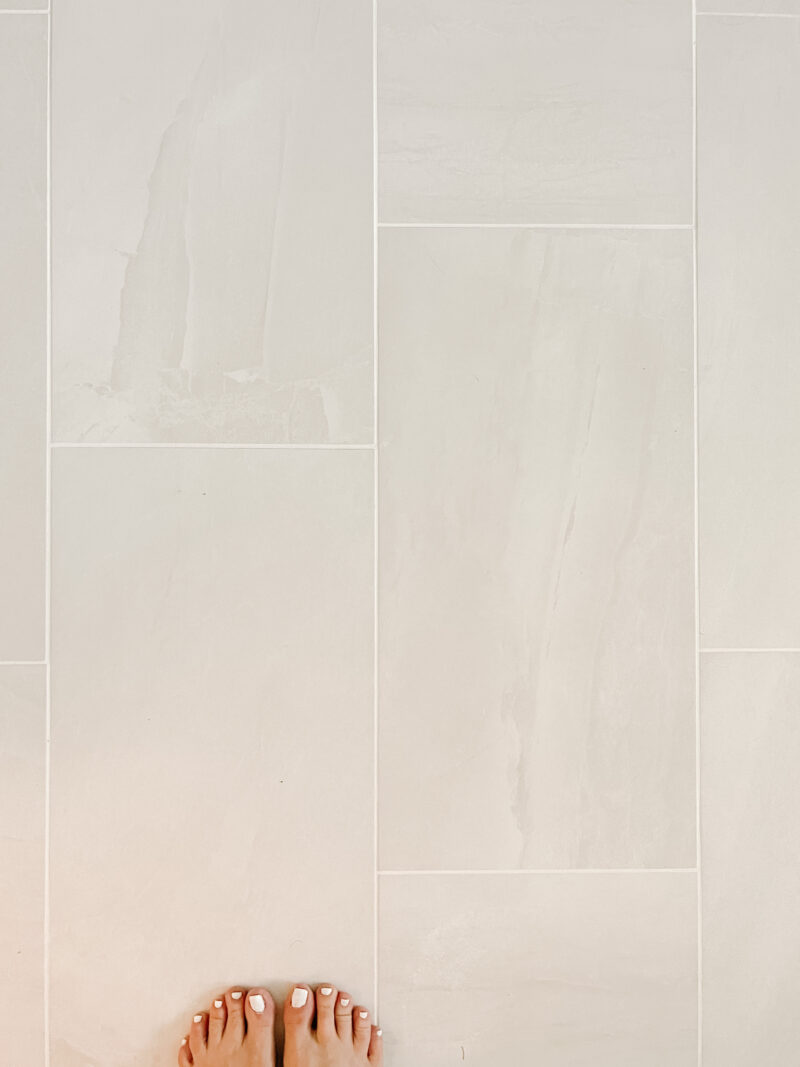 This feels so exciting to us. To walk into this room and have a floor feels like such a luxury. It's soft and neutral and I love everything about it. This was snapped on gloomy day but the tile is a very light, soft beige color. It's a porcelain tile with lots of movement but allows me to do whatever I want in this space. I love that each tile looks unique. It also works well with the adjacent guest room and powder room.
ADJACENT POWDER ROOM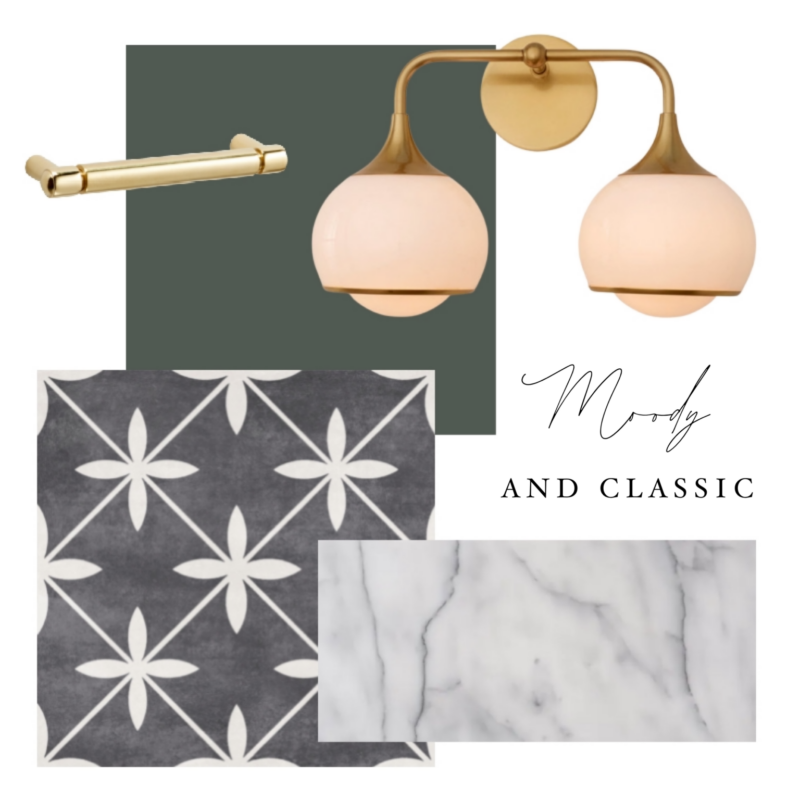 The powder room (light here) is next to the laundry room and now has this bold black tile. Because of that, we wanted the laundry room to work with that and not try to compete. I can bring in bolder elements elsewhere in the laundry room if we choose to. I am leaning towards a calm, peaceful look. We shall see.
*See more of the powder room plans here.
POWDER ROOM MIRROR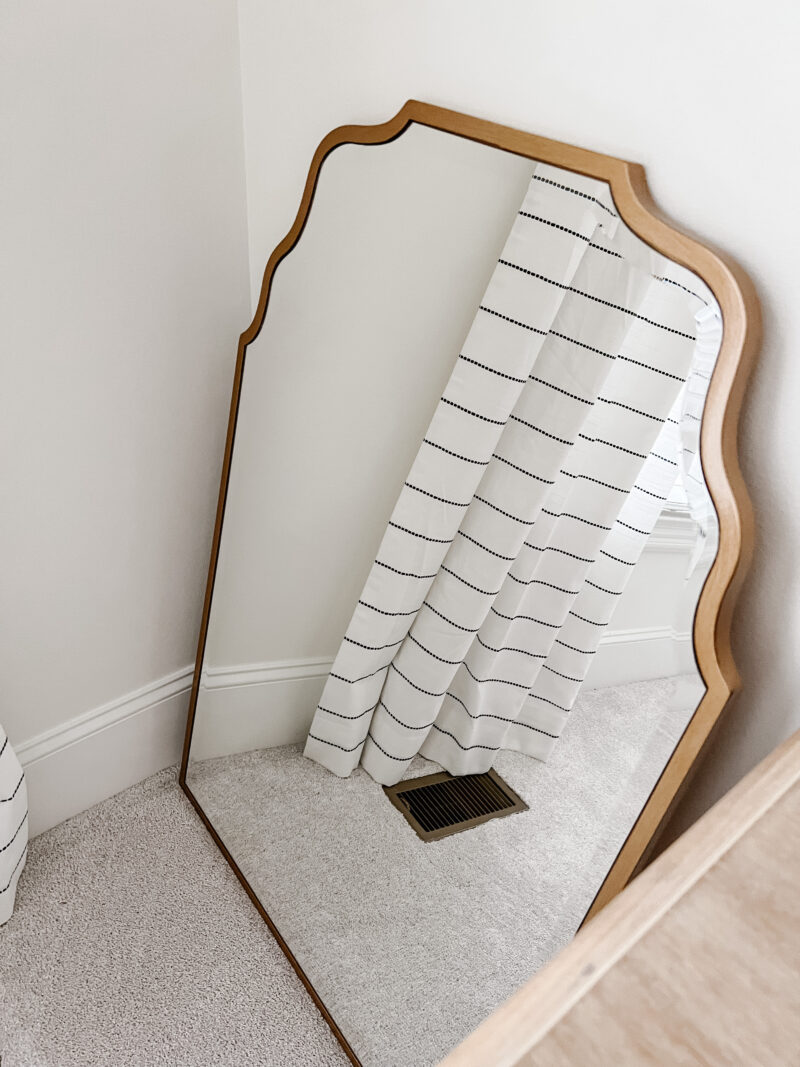 Speaking of the powder room, we finally chose a mirror we love. It was tricky to find because I was looking for something brass, 40″ tall, and curvy. I didn't want something over the top ornate or too modern. This arrived and it's perfect. We are installing trim in this space so I need all of the elements before we measure for picture frame molding. One step closer. We have friends coming in October so now we have a nice firm deadline to work towards.
AN IDEA THAT'S WORKED
Home projects take time and don't happen as easily as Reels makes it seem. Especially when we are all focused on life and family first. Here's to small victories and slowly inching towards the finish line. Can anyone else relate? One thing I have found helpful is to make a to-do list on a large poster board. I hang it somewhere only we can see, but it is a nice reminder of things we can each do when we find some extra time. Plus zero nagging involved. There is something about visually seeing it and wanting to cross it off that seems to help us around here. It's a trick my parents used to do and now I see why. Thanks, Mom and Dad.