I apologize ahead of time if your mouth starts to water while reading this. Mine, without a doubt, did while I was drafting this post. This all came about because we had some fantastic sorbet last week. The kids loved it and we realized that making different types of sorbet this summer would be really fun. And if you are entertaining anytime soon, this always seems to be a hit. There is nothing more refreshing than sorbet treats for summer. Here are some that we are anxious to try. Oh, and my sister's famous lemon sorbet is included! The lemon cups are always a crowd pleaser.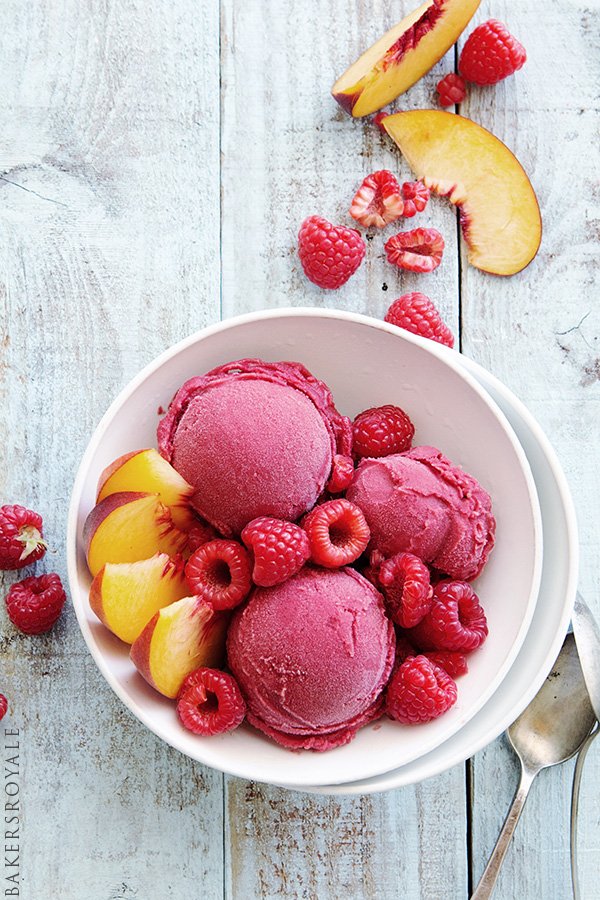 raspberry & peach sorbet (bakers royale)
Right? Can you even handle how great that looks. It had me at raspberry. This combines two great flavors. The sweetness of peaches mixed with the tartness of raspberries is a great combination. If only I could reach through the screen and try it.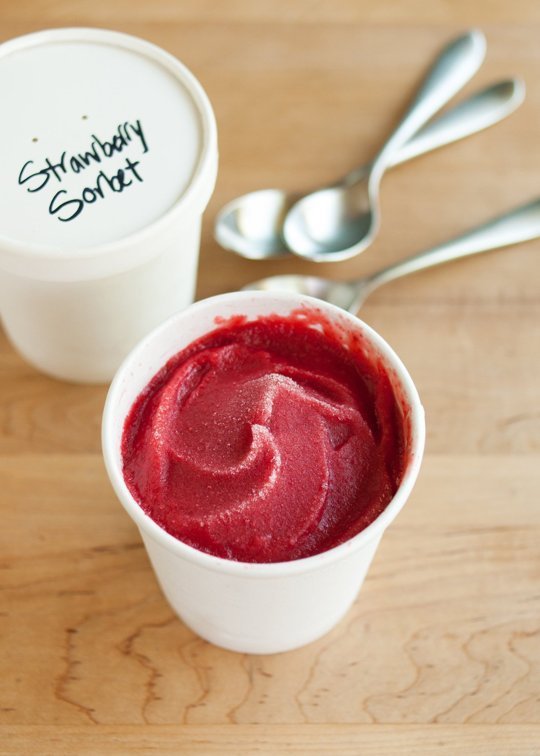 how to make sorbet (the kitchen)
When I saw this cute container I immediately thought how cute this would be to take to neighbors as a welcome to summer or to welcome someone to the neighborhood. I would be overjoyed to receive something like this. Yummmmm!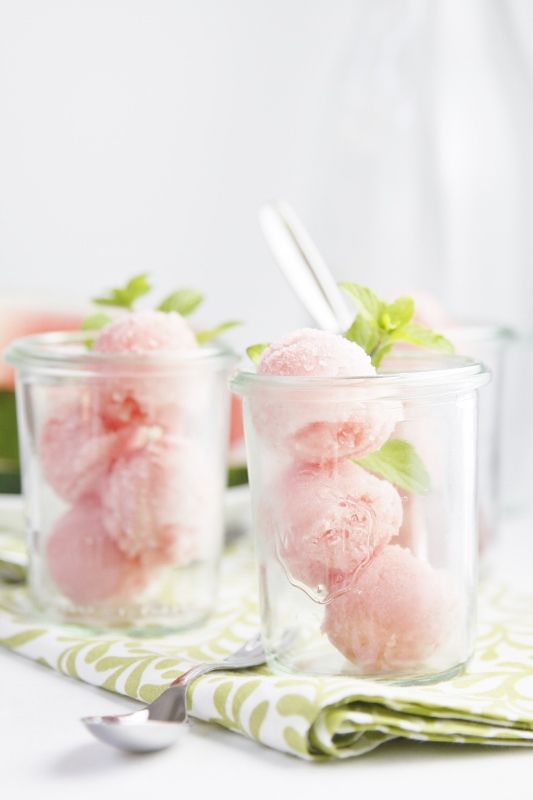 watermelon sorbet (dixie crystals)
Watermelon anything is great in my book. I love the soft pink look of this, too. So pretty for a baby shower or as a light treat after a summer BBQ. I'd like the cute green and white napkins, too. Just sayin.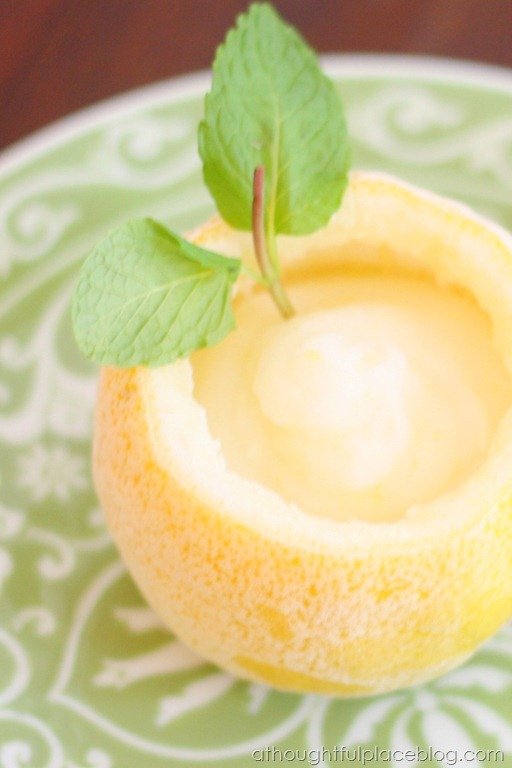 And I can't leave out my sister's delicious lemon sorbet cups. They are not only gorgeous grouped on a platter or individual plate, they are so scrumptious and refreshing after dinner.
Anyone craving sorbet now? Sorry to do that to you! Please stop by tomorrow to see our summer home tour. It's all about less is more. Something I am embracing a lot of lately. Have a great day, friends.
Other Sweet Treats you may like:
Summer Cocktails (for everyone)
Search my "Yummy" page for more recipes