My mom had a subscription to Southern Living for years and years. I was so excited when my husband surprised me with my own and it arrived in the mail. I pour over it every month. When I found out the Idea House 2023 was in our own backyard, I was over the moon. To top it off, it was built by a duo I greatly admire, Patrick and Mary Hattcliff of Hattcliff Construction. My husband and I toured the home just the other day and I wanted to share more of the images for those of you who are not local. It's a spectacular home that feels both warm and welcoming. Enjoy the tour.
*If you are local and planning to go, skip the post so you can be surprised.
IDEA HOUSE 2023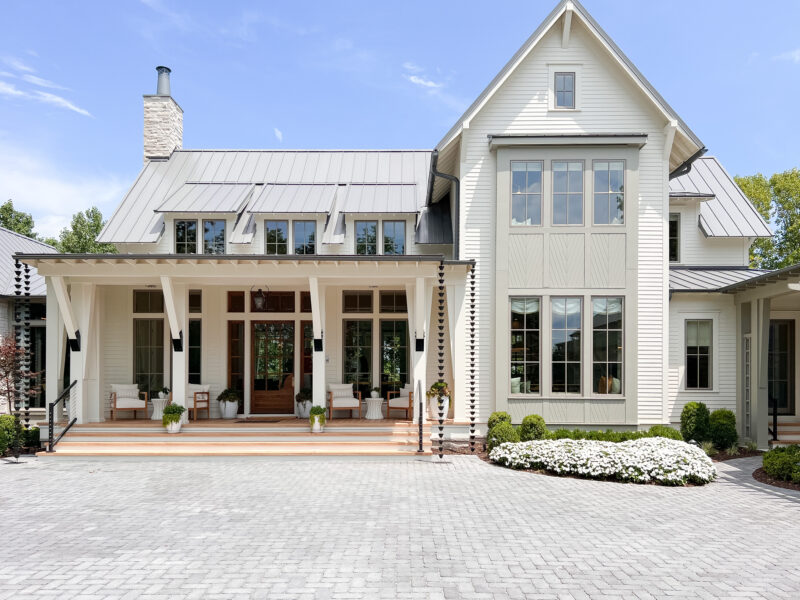 She's a beauty. Love the southern shutters herringbone driveway and two tone exterior paint. All such classic choices. The property is in Leiper's Fork, Tennessee. One of my favorite places ever. It is situated on the lot perfectly and backs up to acres of green trees. I love how welcoming the entry is.
Main house siding and trim – Natural Choice SW
Garage and primary wing siding – Mountain Road SW
Trim – Rushing River 598320542
FRONT PORCH
Beautiful composite decking and comfortable seating. Such a sweet southern porch. The clay color windows are such a great choice.
FAMILY ROOM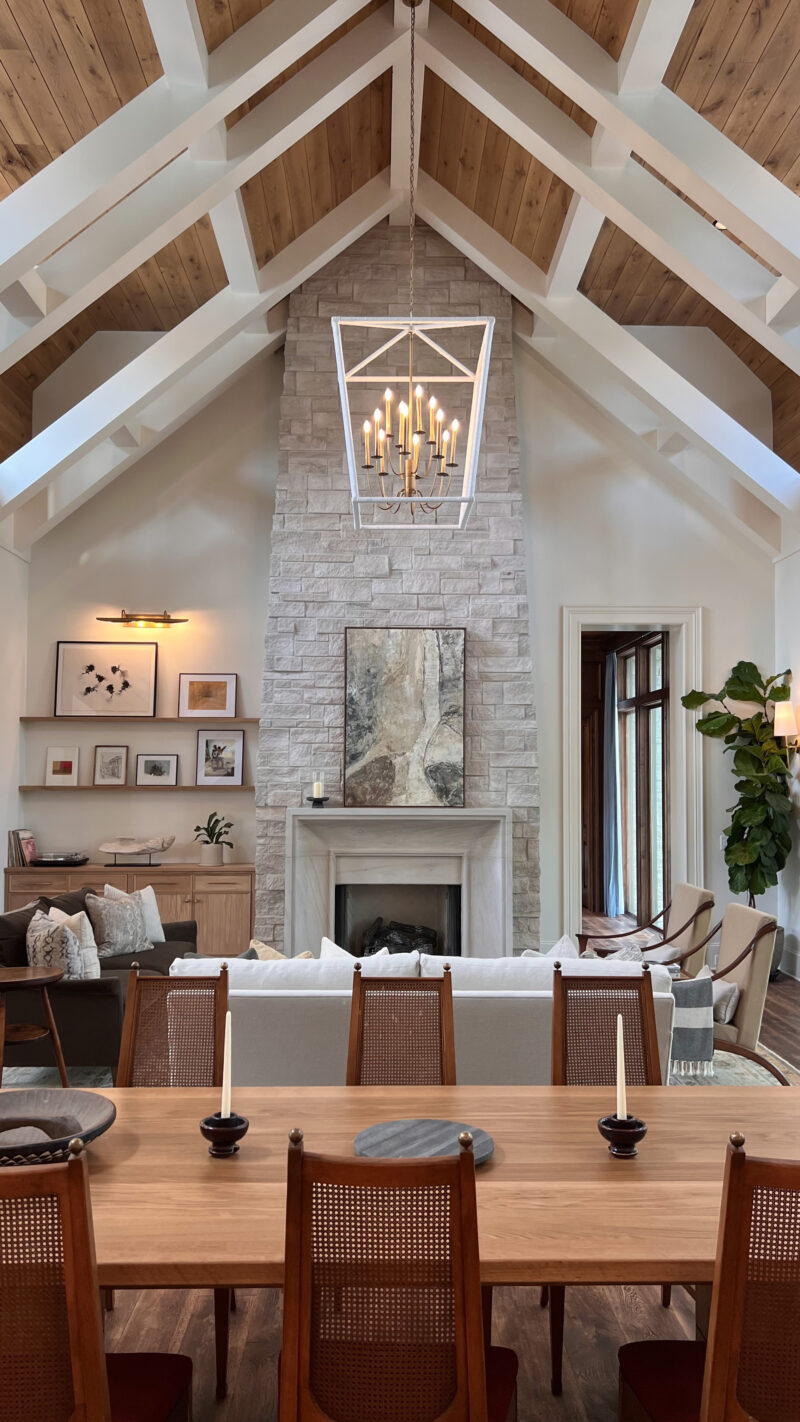 One of the reasons I love Hattcliff Construction so much is because of their beautifully designed ceilings. As soon as you walk in you are greeted by the open family room and kitchen area.
BEAUTIFUL KITCHEN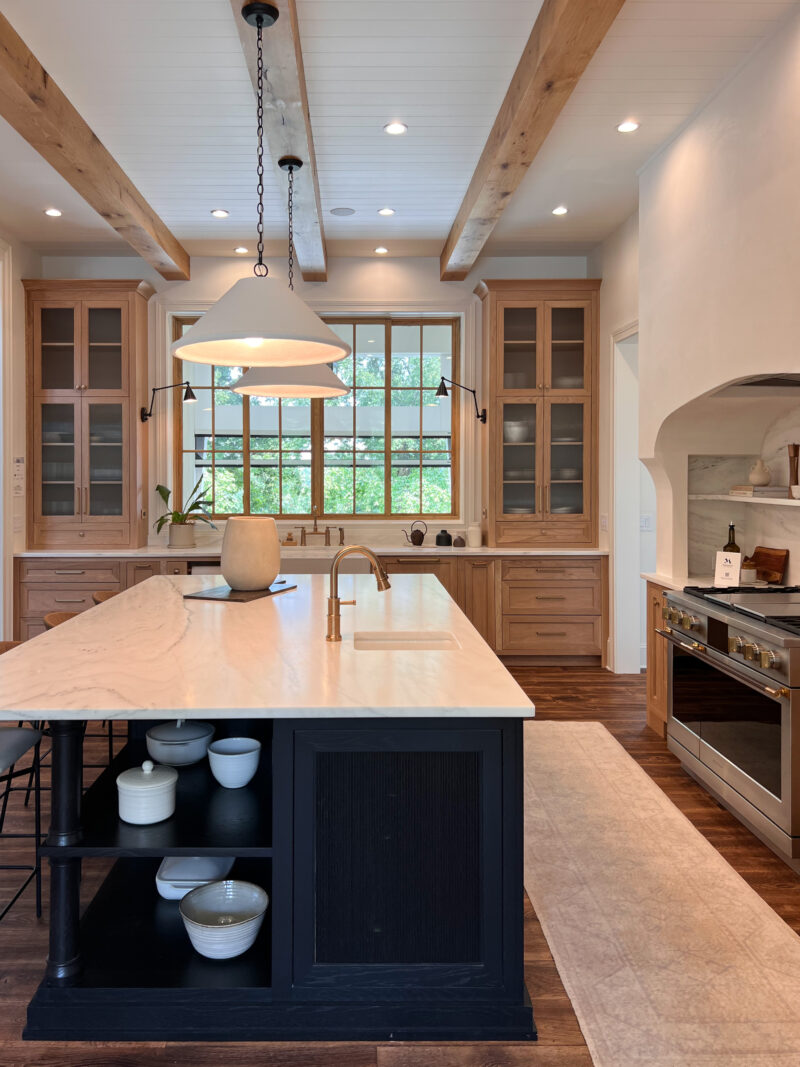 So well designed. It's inviting, neutral and cozy. And amazing views from the windows.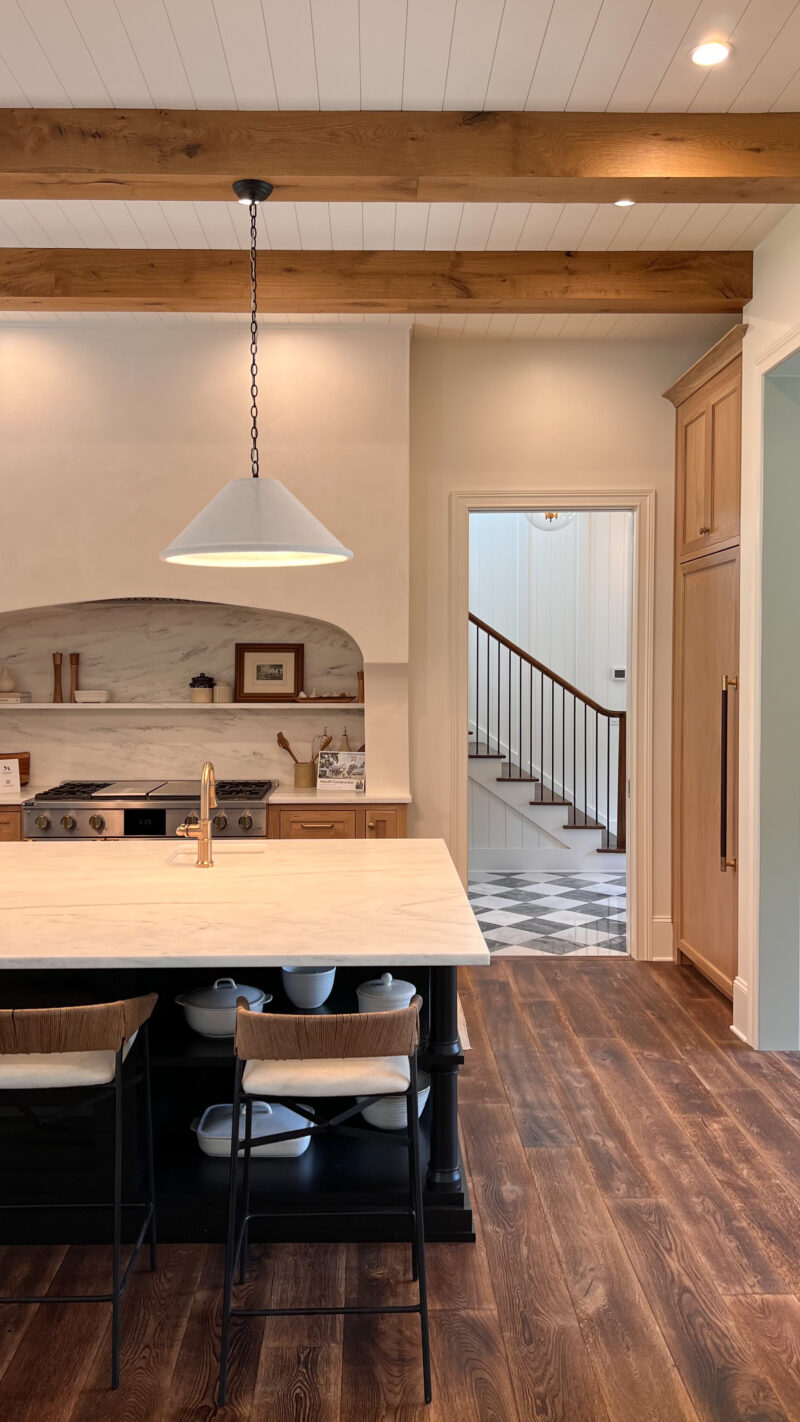 This view gives you a peek into the hall where you find the laundry room and pantry. Also an entrance to the garage. The stairs lead up to the bedrooms (primary suite is on the kitchen level).
white paint throughout – Sherwin Williams Emerald Designer Edition Whitetail
hardwood floors – Jeffco Flooring & Supply Duchateau – Rivestone, Sava.
PANTRY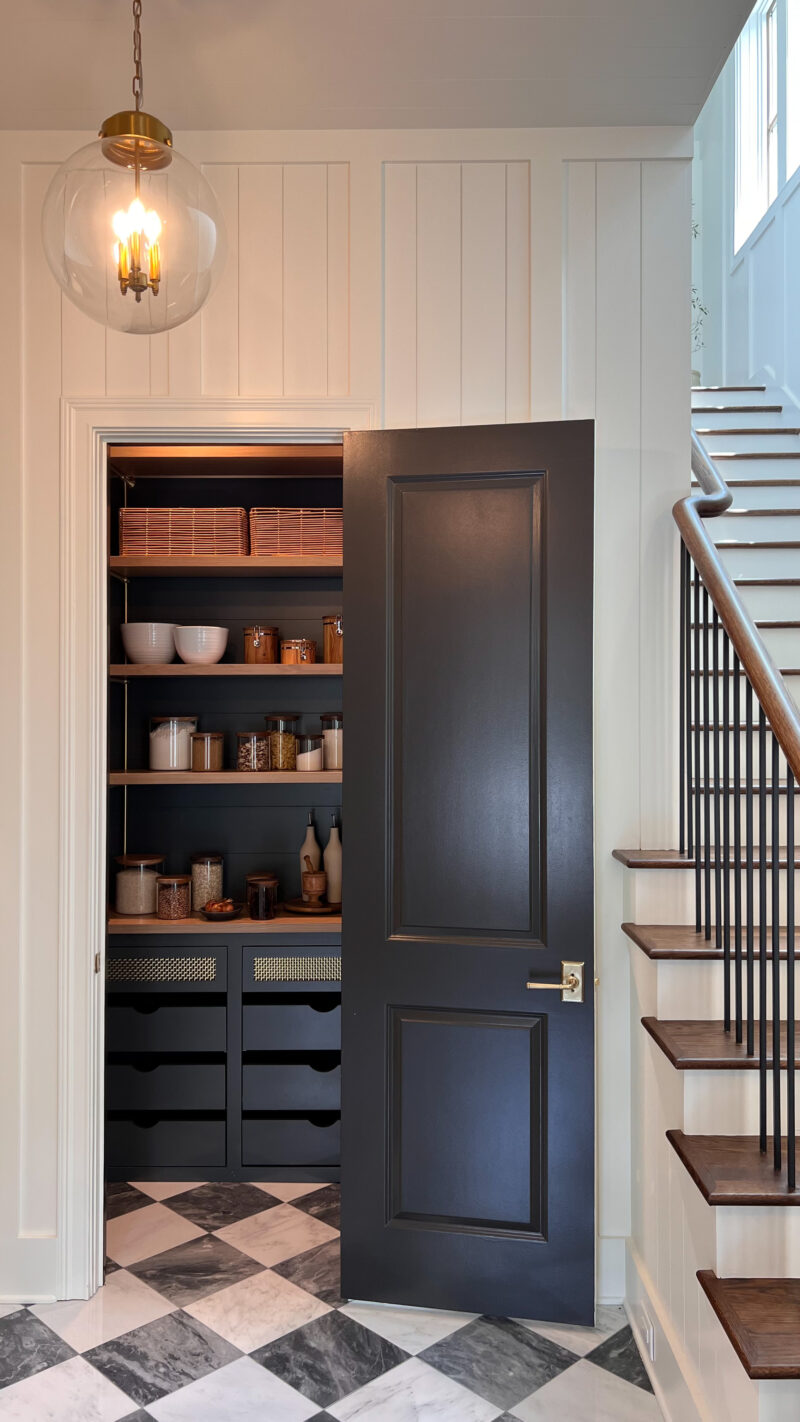 I could have stared at this all day. The floors, the drawers, the paint. See, it's not about something being huge or over the top. . . but so many ideas here. We don't have a walk in pantry, but this sure has me thinking about shelves on the bottom. And I suddenly want to paint all of our interior doors. Or maybe just the inside so when it's open you have this dramatic effect!
paint – walls and trim Emerald Designer Edition Armory SW
paint – cabinetry Emerald Urethane Trim in Emerald Designer Edition Forged Steel
tile floor – The Tile Shop Hampton Carrara Polished Marble Floor tile
shelving – Brass Hardware LLC
BREAKFAST ROOM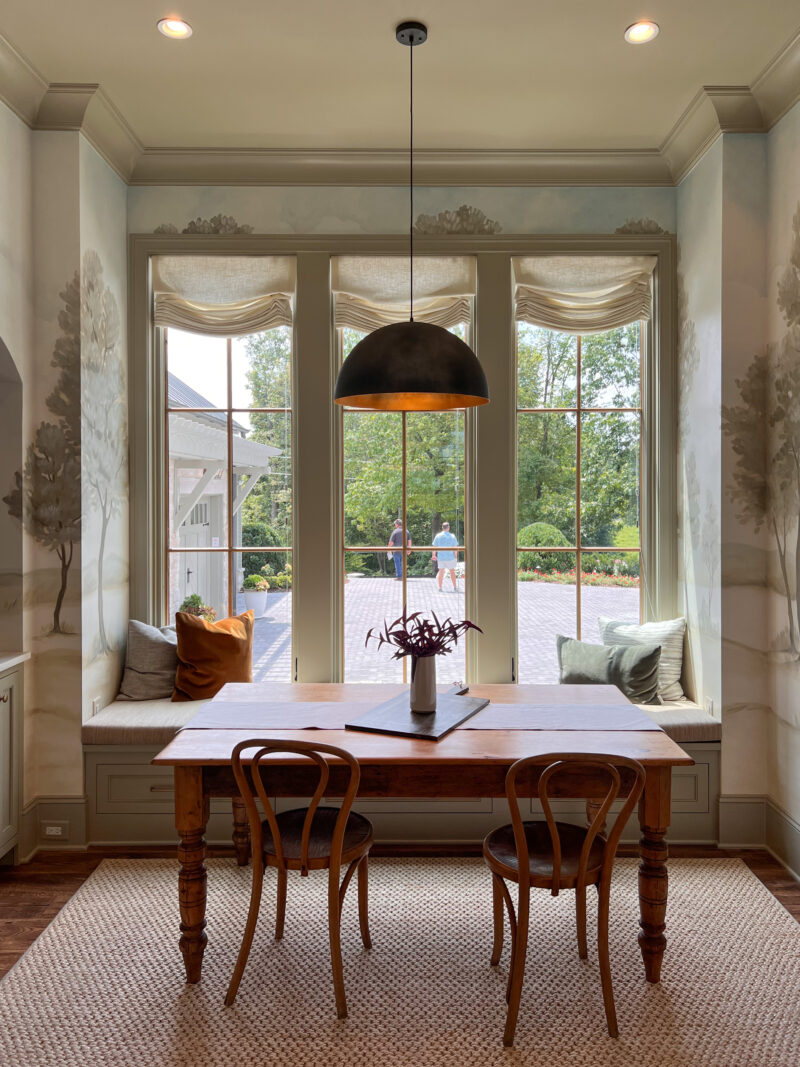 This cozy breakfast nook was one of my favorite rooms. It's beyond charming with the hand painted mural (Deanne Lenehan) and antique farmhouse table with Bentwood chairs.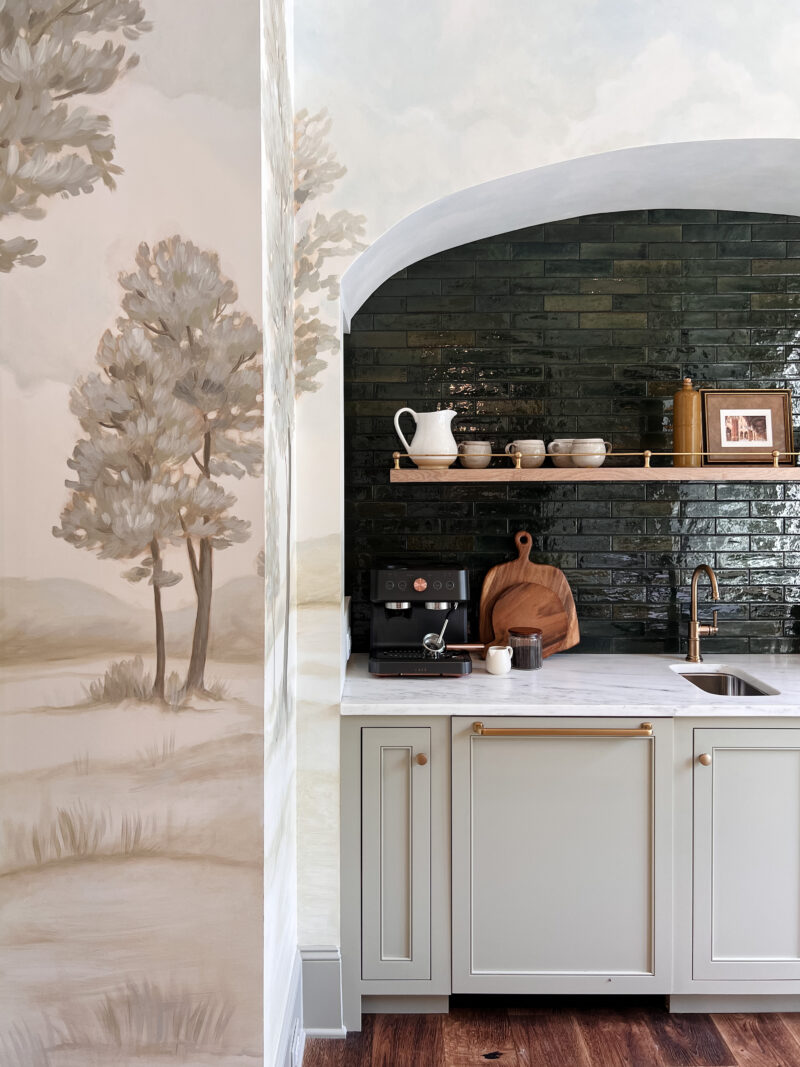 The green tile is gorgeous and such a pretty contrast with the pale cabinetry.
paint – trim and cabinets Emerald Designer Edition Meander
window treatments – City Shade Company Traditional Relaxed Roman Shades in Jefferson Linen Ivory.
UPPER DECK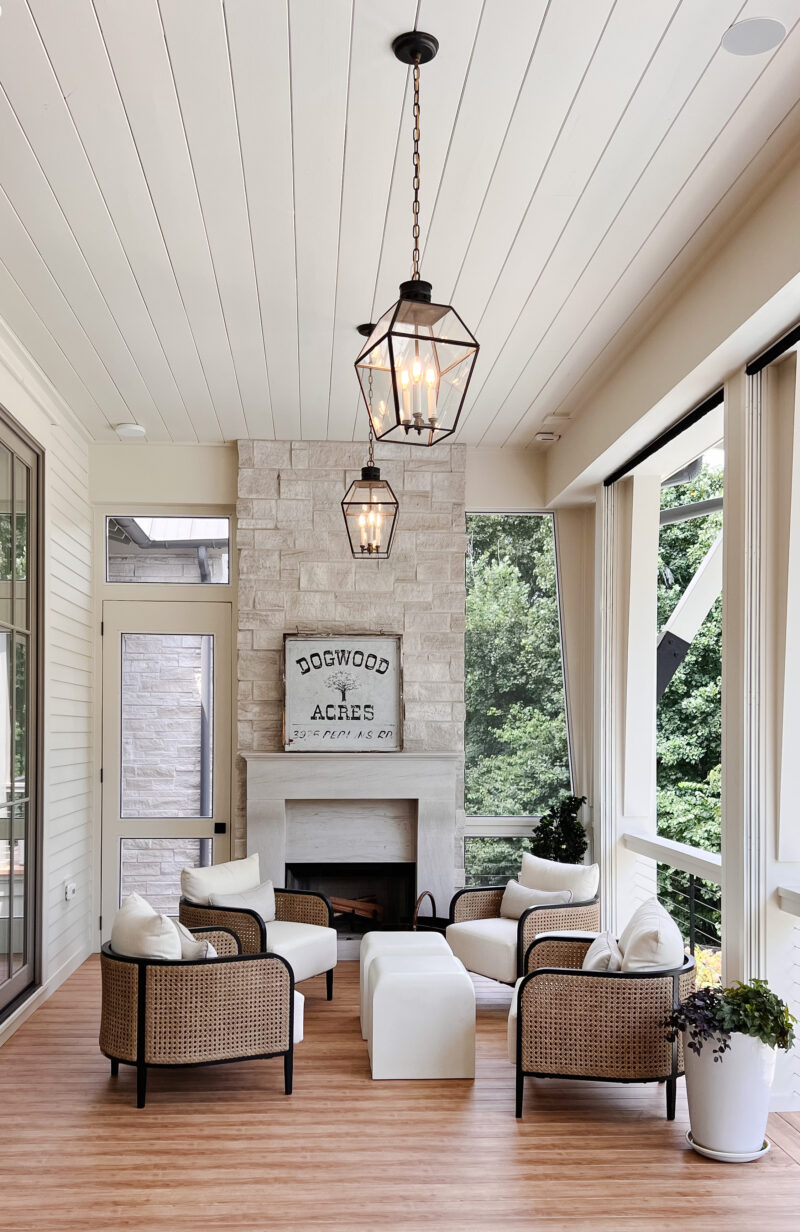 The home makes great use of the outdoor space. This porch has Phantom screens which can be open or closed. Dreamy. I like the idea of four chairs here. It's so welcoming and easy for conversations.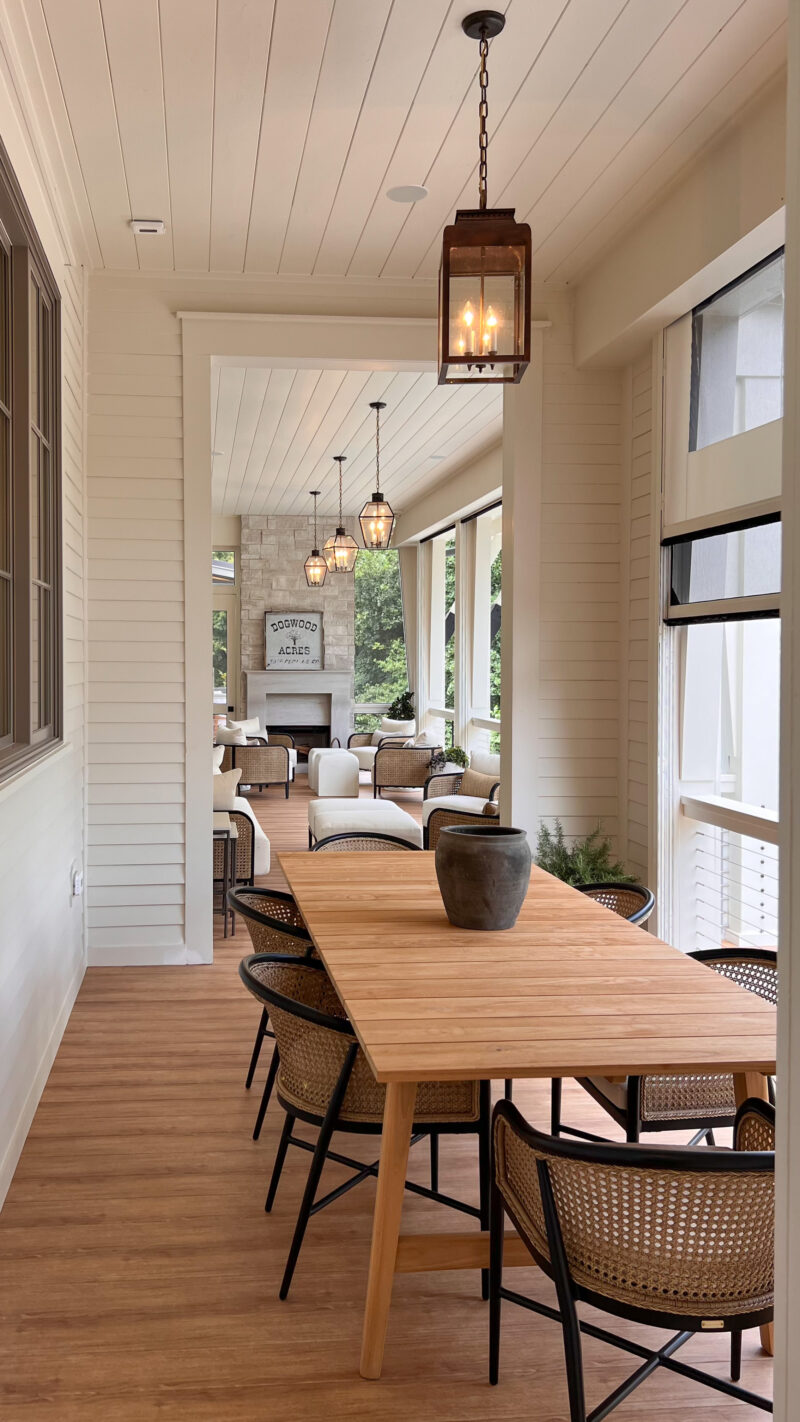 I really like the repetition of lights and the classic furniture choices.
LOWER DECK SPACE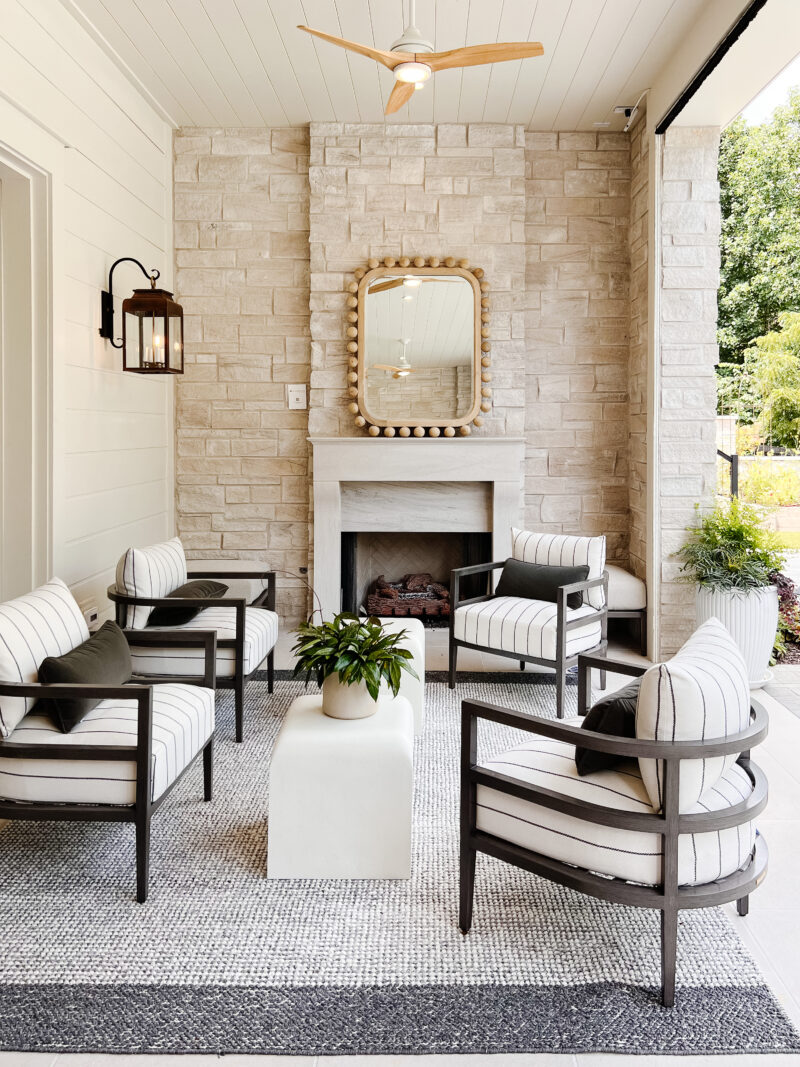 The lower deck also with four beautiful chairs. This opens out onto the pool area.
BEAUTIFUL BACKYARD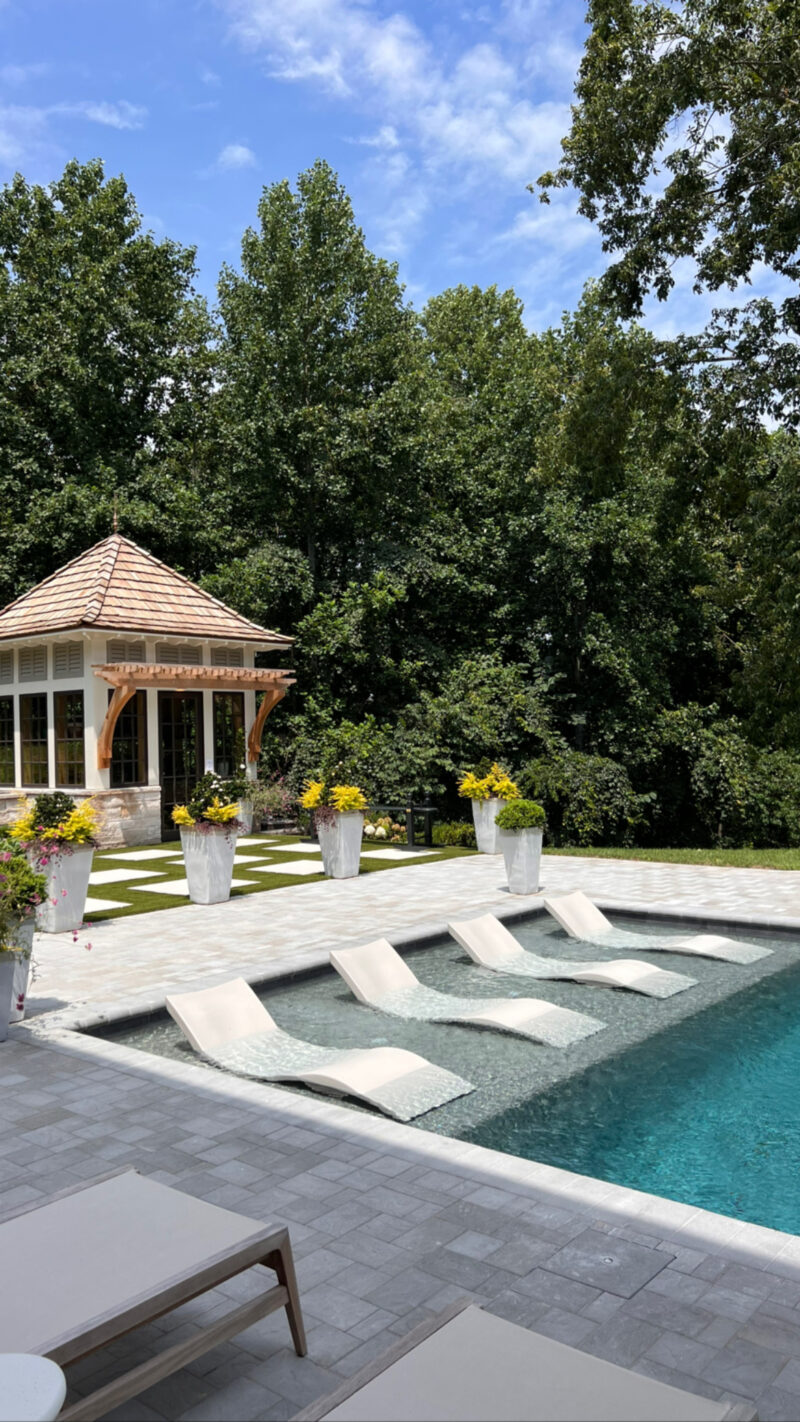 The backyard was utterly breathtaking. It's nestled in the most glorious trees and is an entertainer's dream.
FIRE PIT AREA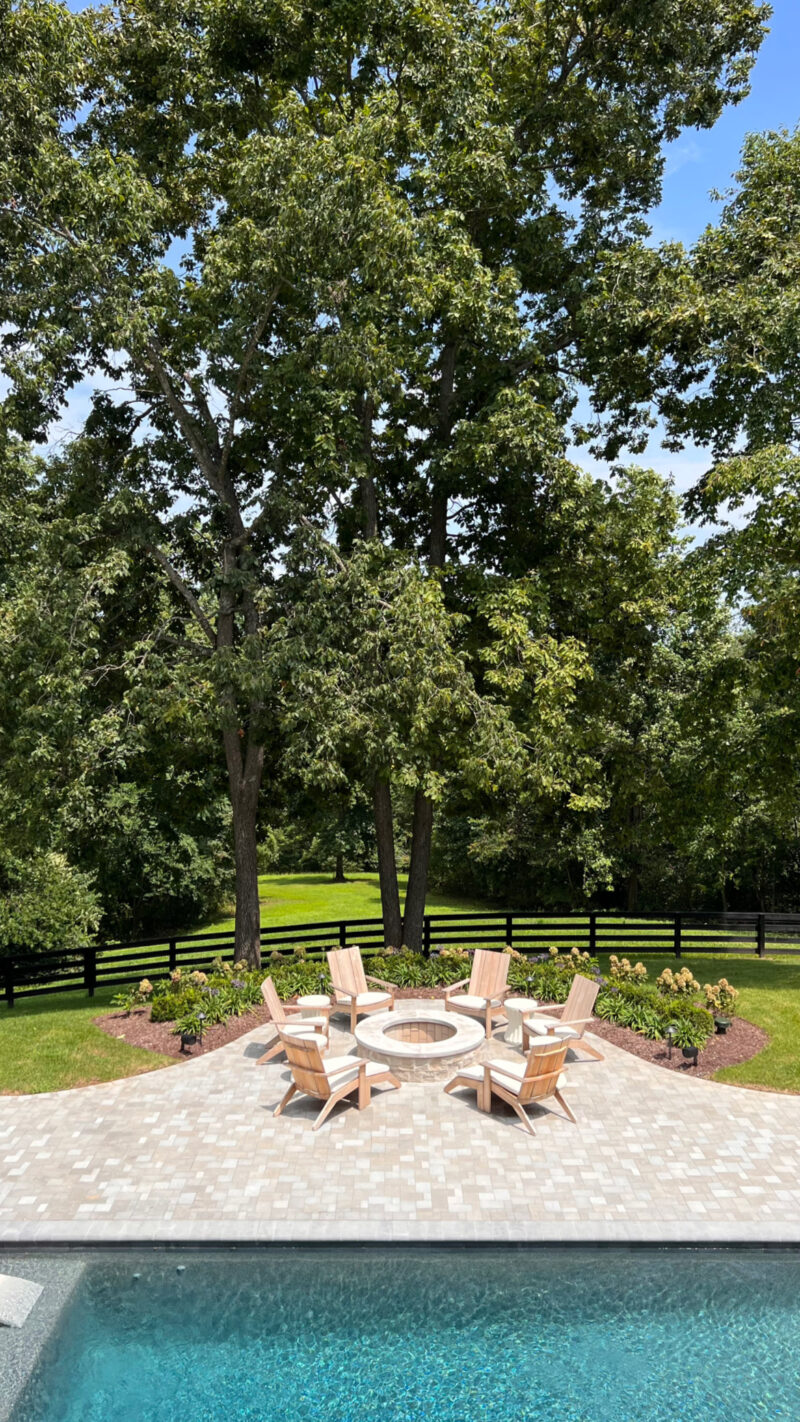 This spot. It's pretty magical to say the least.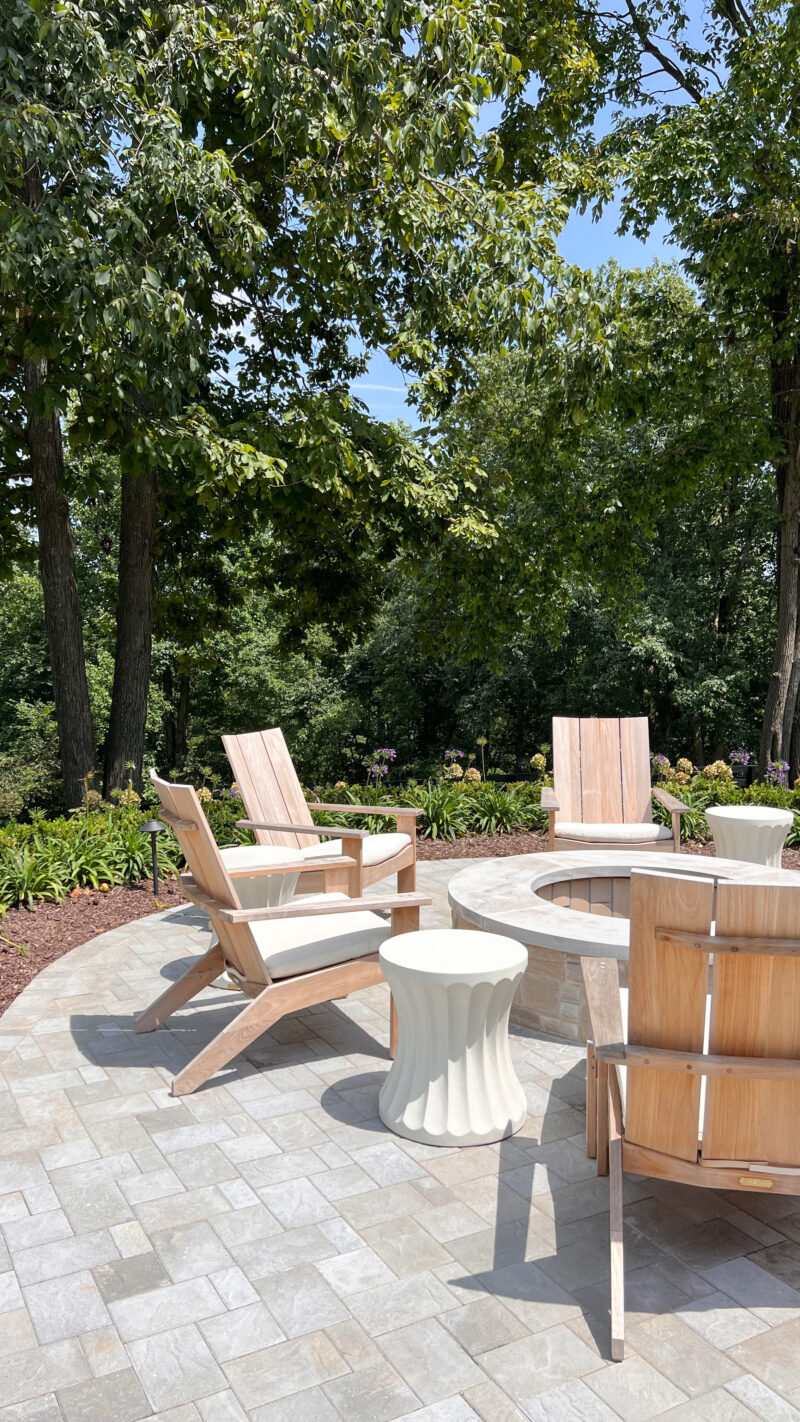 BACK OF THE HOME
THE PARTY BARN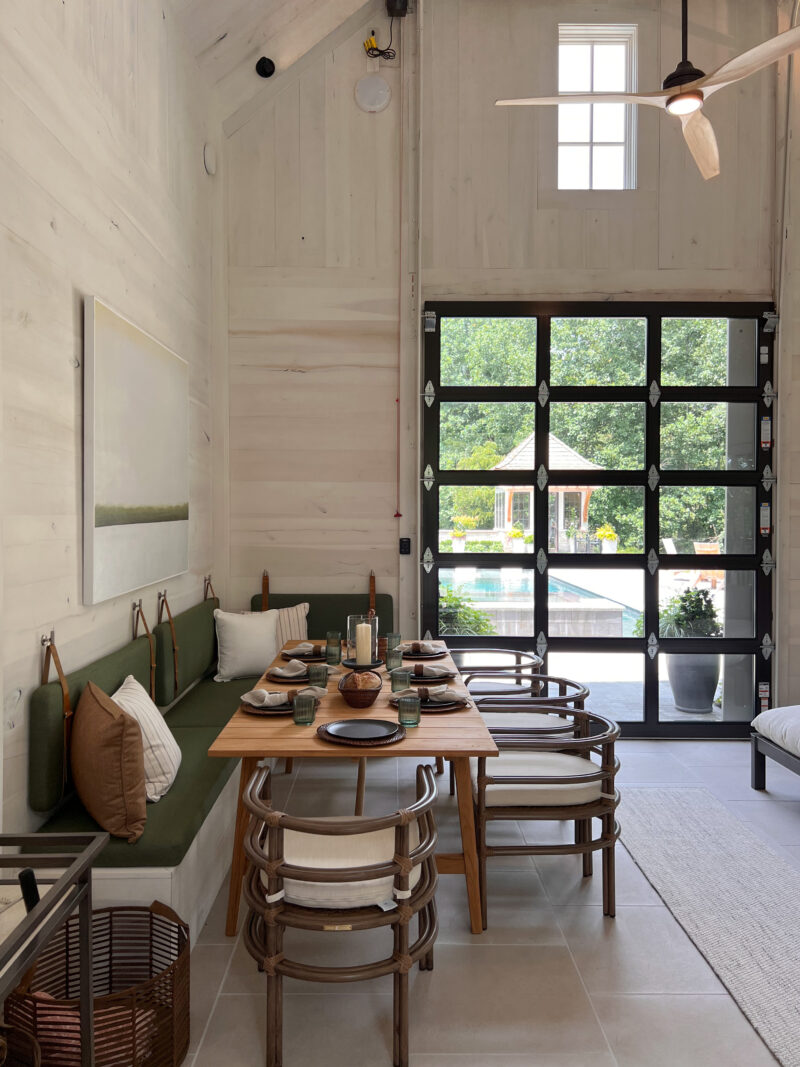 Right off the pool is a party barn. Perfect spot for wet feet and everyone hanging out or cooling off from the sun. I like the hanging upholstered cushions. A fun idea especially if you have a smaller space. This can save on having to allow for clearance for chairs on all sides. And simply hung from pretty hooks.
SONGWRITER'S ROOM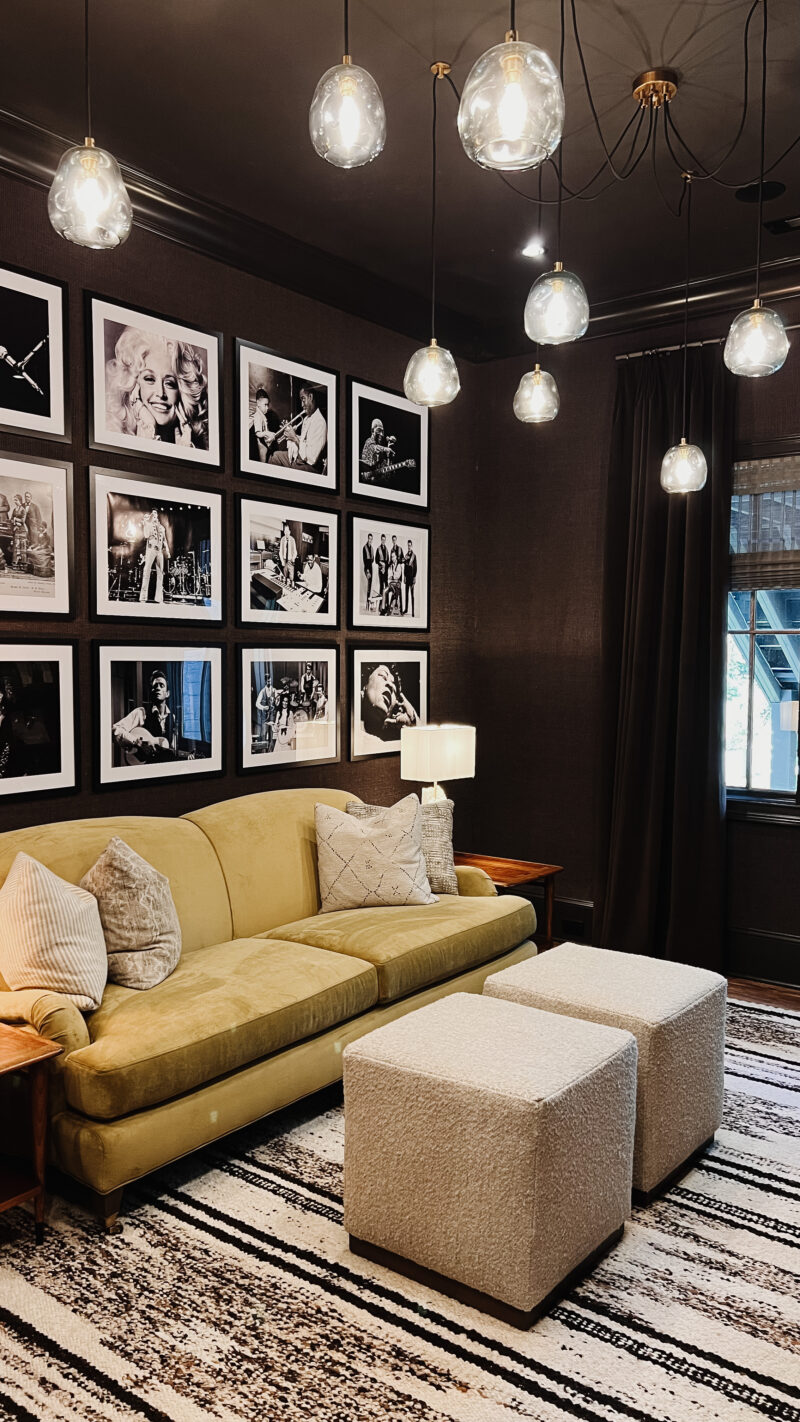 You can't have a home in Nashville without a songwriter's room. It's such a vibe and could easily be used as a kid's movie spot or office.
paint -SW Emerald Designer Edition Nocturne
Gorgeous, right? I haven't even included the bedrooms and home office. Stay tuned for part 2. I hope this was fun for you. I used to love walking through model homes when I was a little girl. It's fun just to dream and imagine. And so many beautiful ideas you can take and spin in your own way. It's never about the size or grandeur of a house, but how you make it feel like home. Your home.
ACKNOWLEDGEMENTS
Build: @hattcliffconstruction
Architect: @lakeandlandstudio
Design: @laurahodgesstudio
Landscape design: @southerncreationlandscaping
Wishing you all a really wonderful day. I am trying to stay focused but have such a heavy heart with what the beautiful people of Maui are facing. My dear friend's family lives there. It's all quite overwhelming to say the least.