Let's do this, Tuesday. Consider this your pep talk for the day. You got this! I wanted to share a way to keep connected with neighbors or family members amidst this isolating time. While we are not all hanging out, it's still so crucial to stay connected. And you never know when someone might just need a pick-me-up. We are shopping once a week. I thought it would be fun to grab flowers for a couple of families each time we go.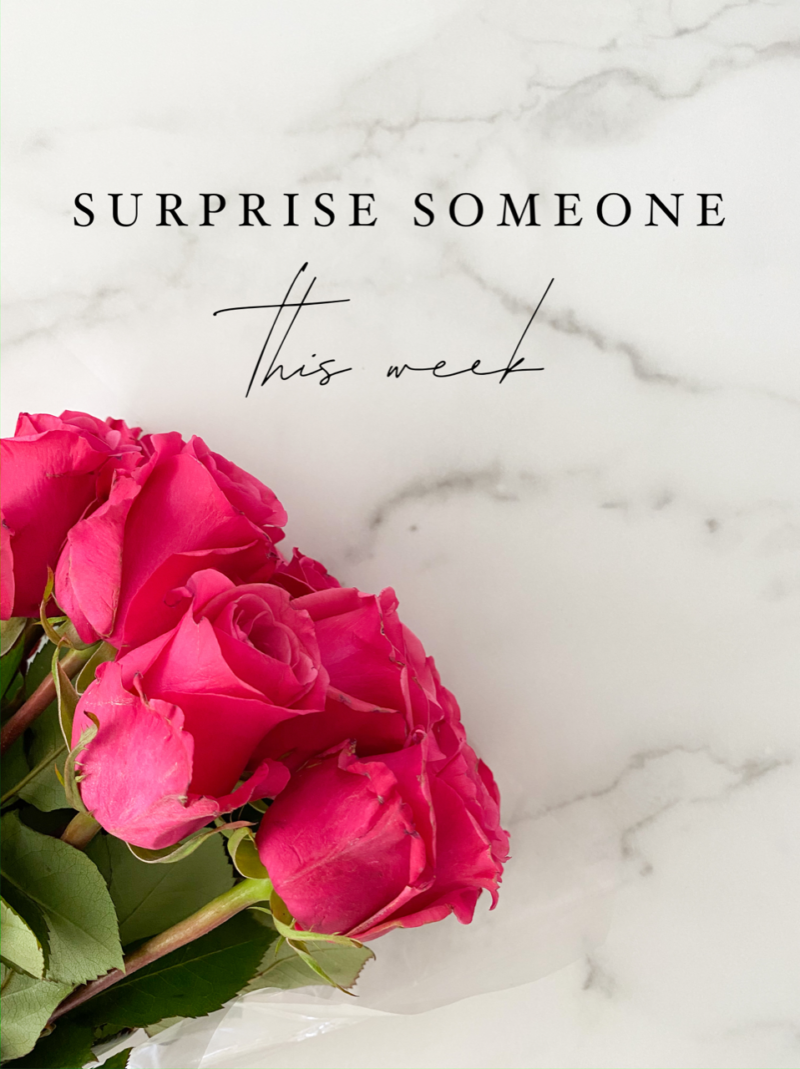 Maybe you have someone in your neighborhood that lives alone. Maybe you have elderly friends or relatives close by. Something tells me they could use a bright bouquet of flowers. You could also swap the flowers for a sweet treat or something else you think would be a fun surprise. My daughter received a homemade necklace from a friend just the other day. Made her week.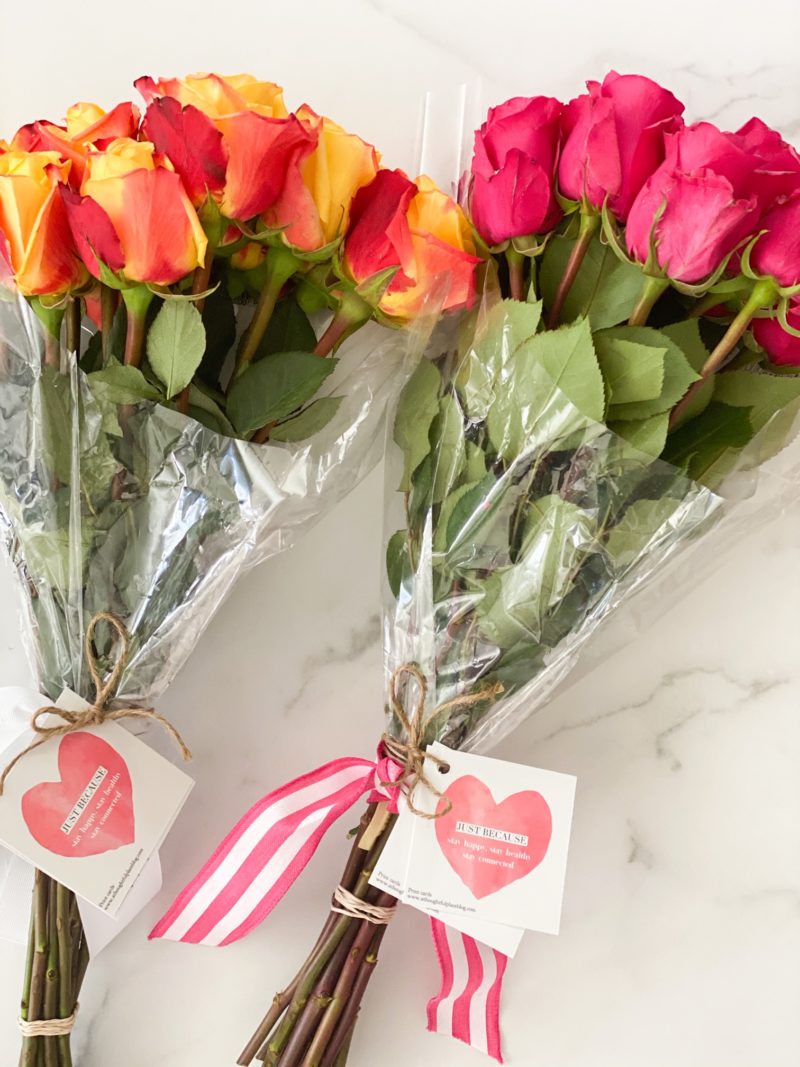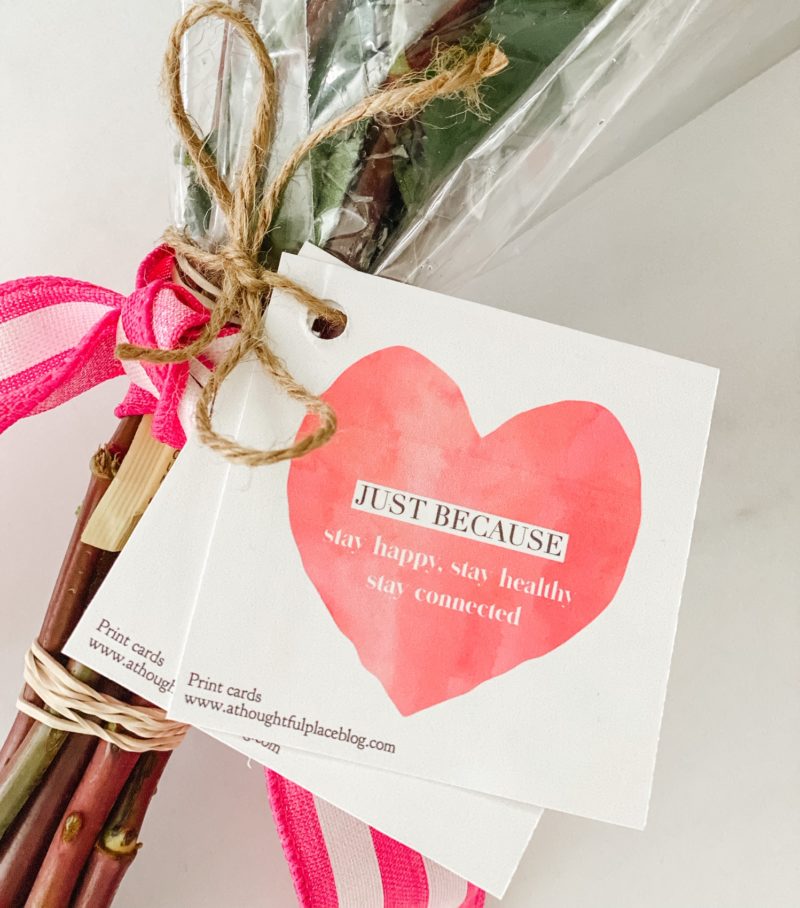 I think it's nice to attach 2-3 cards so that your neighbors can turn around and spread the cheer, too.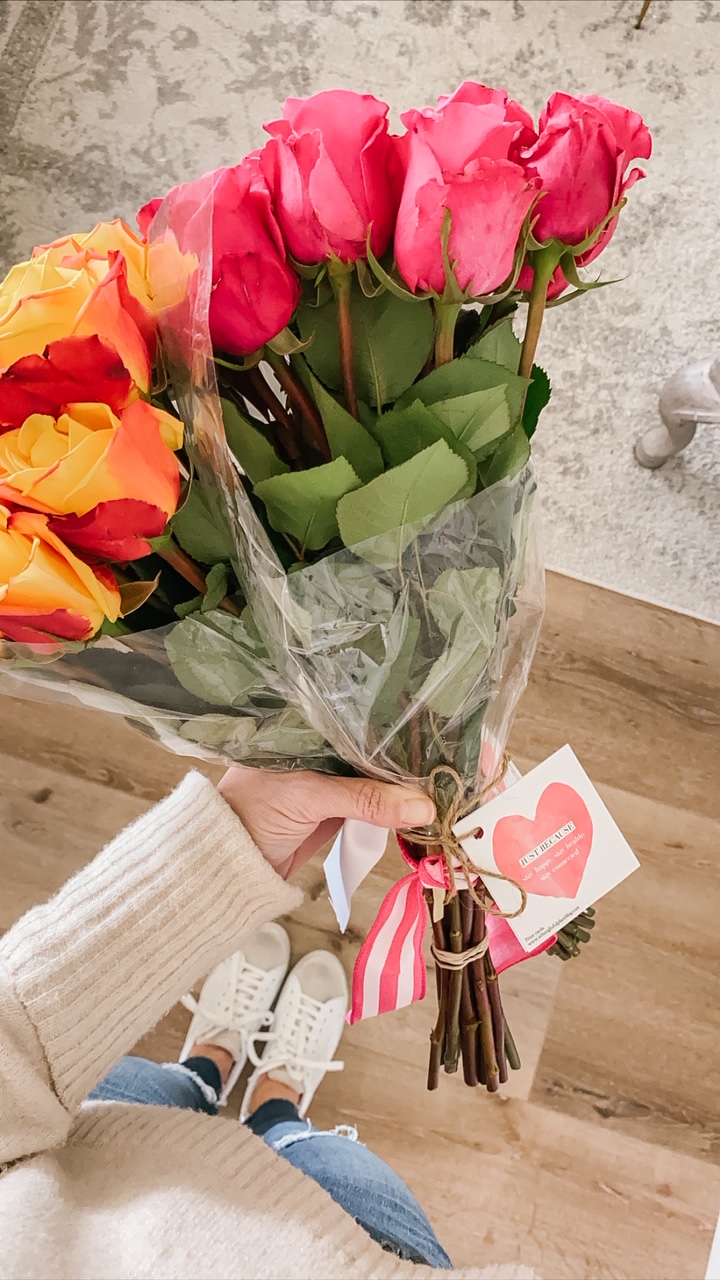 sneakers | denim | similar sweater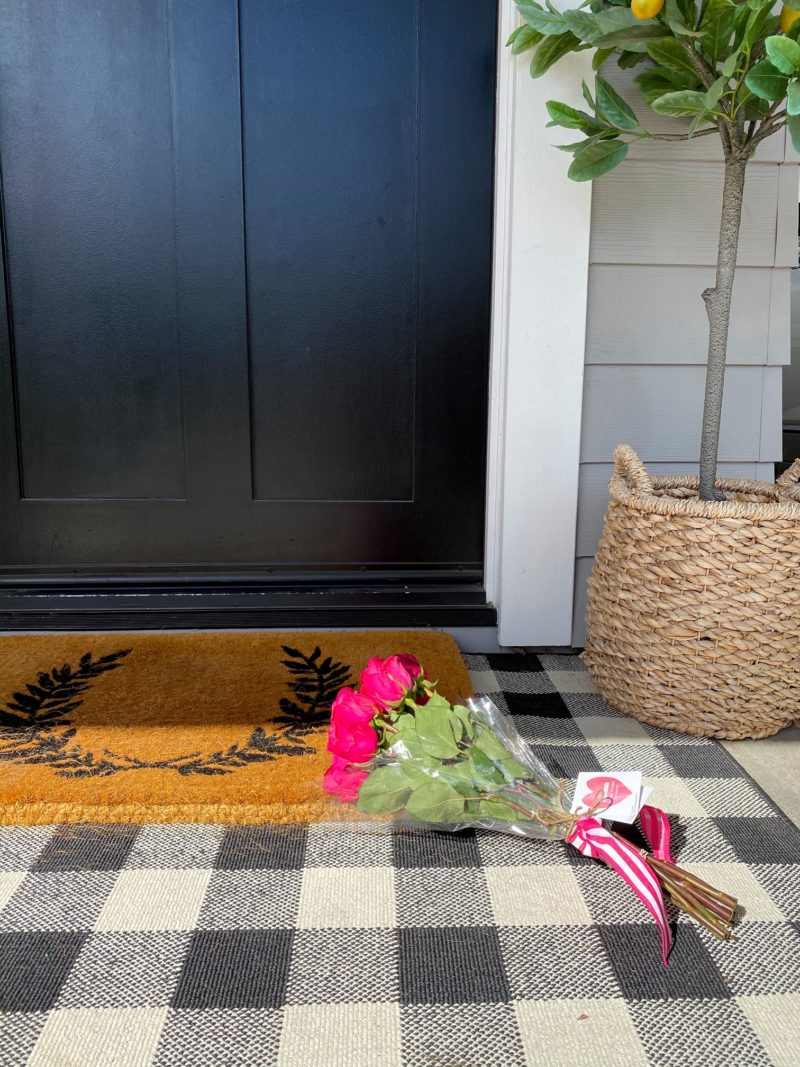 print your own set of cards here
The link above will take you directly to the printable document. You can also access it from the sidebar of my blog. Just look for this heart. Just add your own hand written message to the back.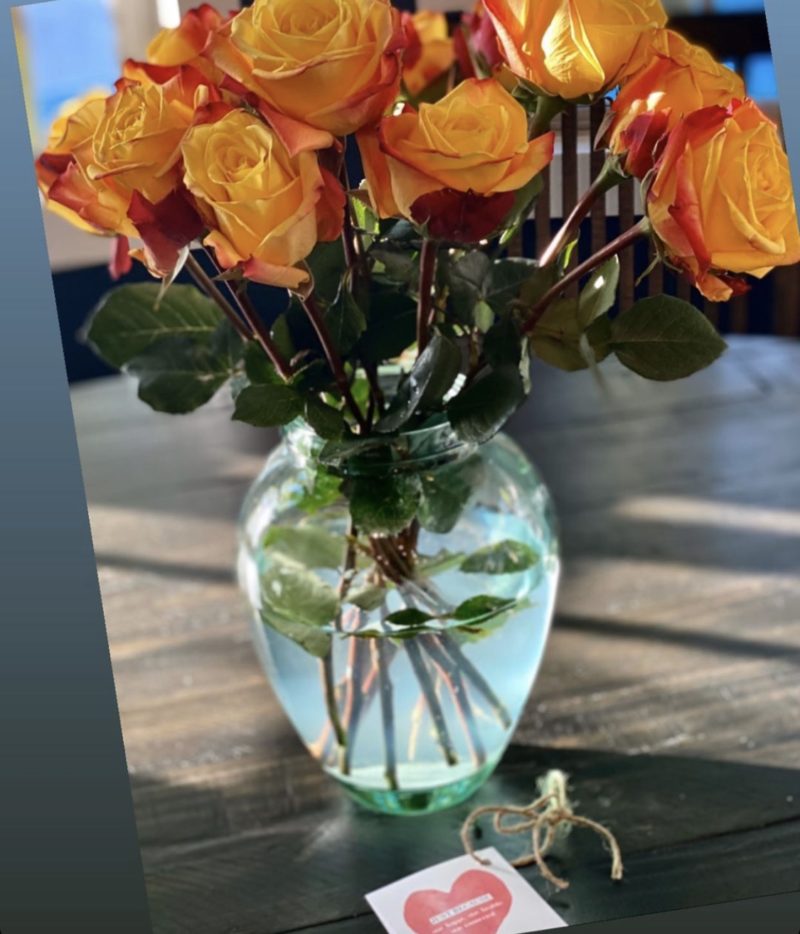 Loved receiving a photo from our neighbor's home. We officially start distance learning today so there are a few nervous/excited moms around here. Wishing you all a productive and smooth day. And just know that we all hit bumps in the road. Totally normal.
If you missed my post on thoughts about staying home and what we are focussed on with our own children, you can read that here.
See you all back here tomorrow.