Good morning. How was everyone's Monday? I fell short of the to-do list but the meal planning happened so I feel like I won the day. Now it's time to get our shop on. The Shopbop sale is in full swing and a good time to stock up. Save up to 25% with code: SPRING. Here is what caught my eye.
SWEET FOR SPRING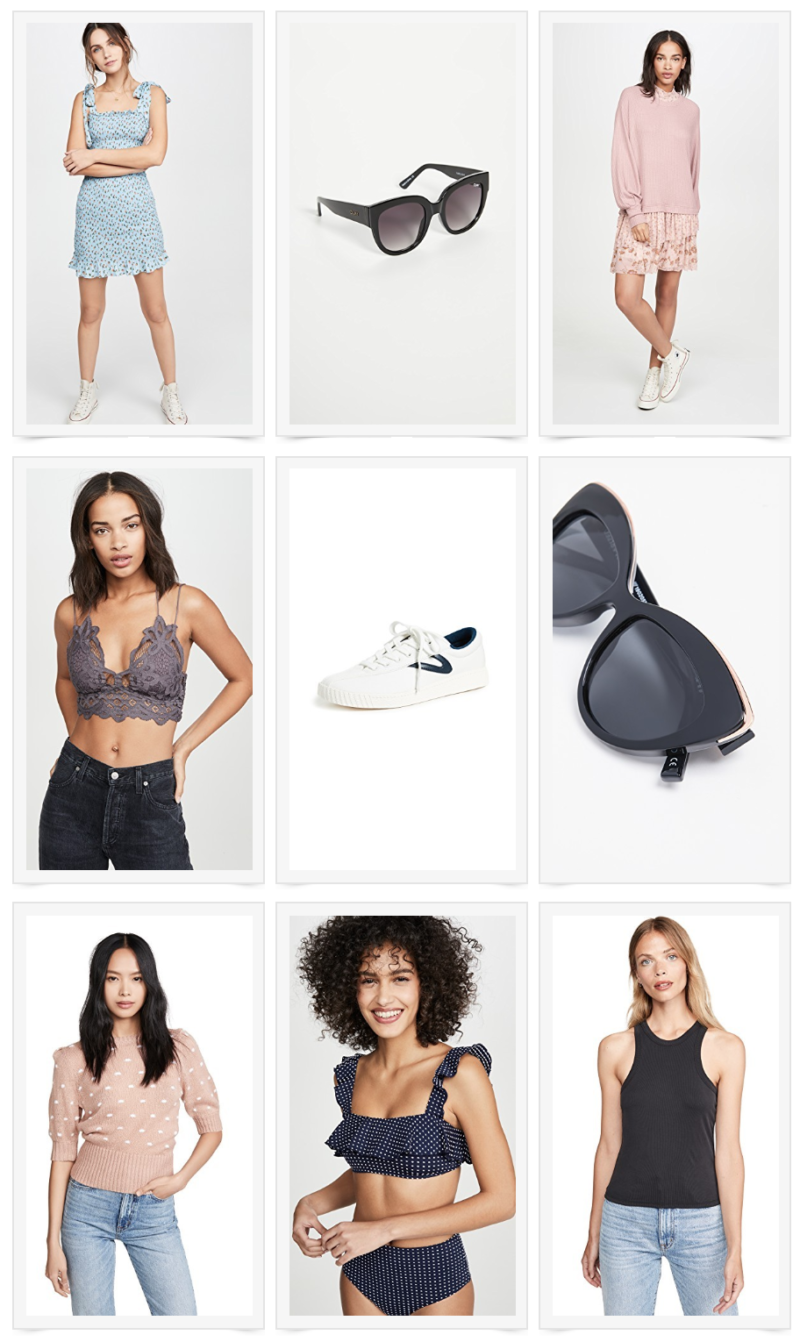 bella smoked slip dress – such a cute look for summer.
quay sunglasses – this has become my favorite brand for sunnies
opposites attract mini dress – great dress with sneakers
adella bralette – I own this in many colors and wear often
sneakers – so darn cute
beautiful stranger sunglasses – a best seller and super cute
blush melba sweater – oh this is so pretty
dot bikini – this top is so flattering and allows you to play with the kids
rib tank top – loving this type of cut latley
MORE FUN STYLES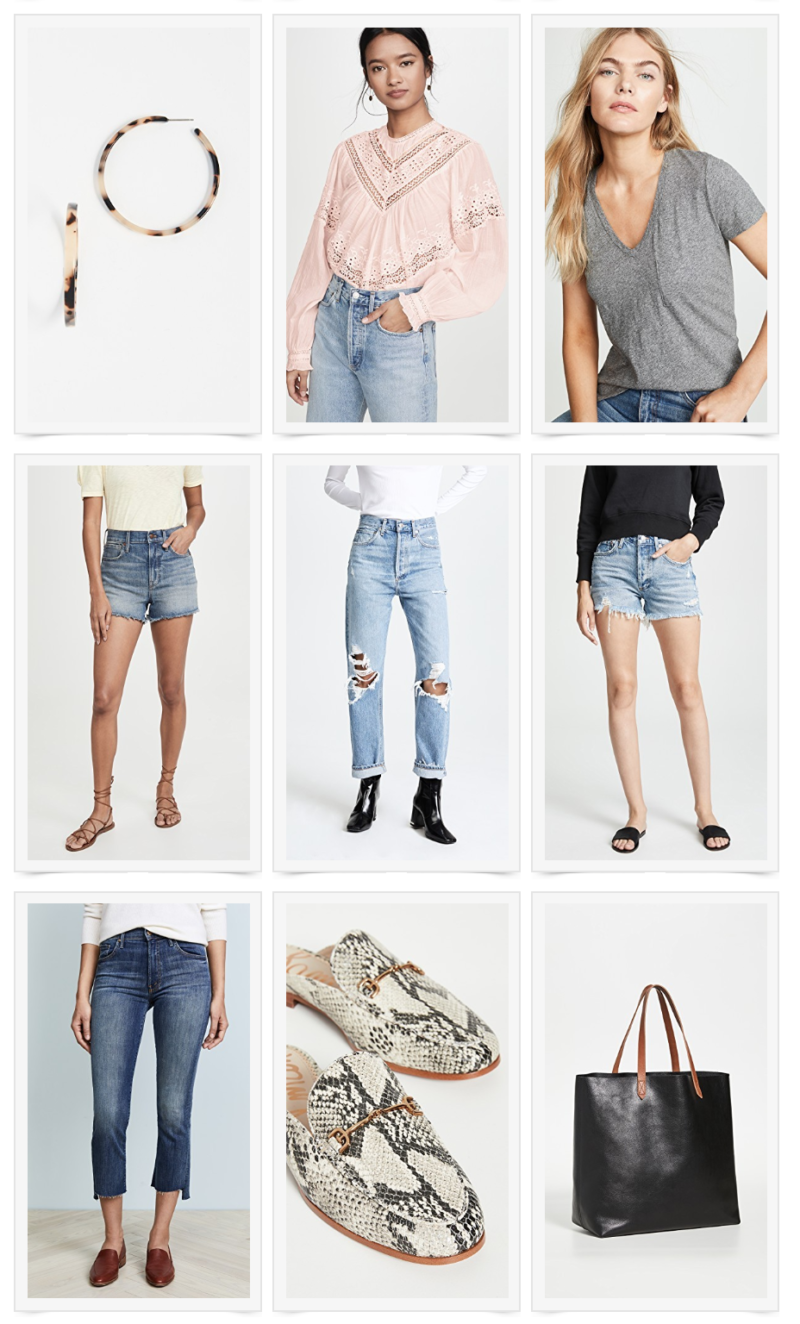 hoop earrings – hoops are my thing and I like the tortoise shell
pink victorian top – anything with a touch of lace is feminine and pretty
whisper v neck tee – these are a staple around here
the perfect jean shorts – oh I like these. nice length
distressed jeans – have wanted these forever but they are selling out
vintage loose fit cutoffs – light distressed shorts go with everything
the insider crop jeans – really want these for myself
linnie mules – have these and am a huge fan
transport tote – this is a best seller and such a classic tote that will last
COMFY AND CUTE
Easy and breezy. I like the free flowing nature of these pretty dresses.
Remember to use code: SPRING for up to 25% off.
The Spring Shopbop sale is always a nice time to consider some higher priced items that you will have for years to come. Here are a couple that are on my own wish list.
MY WISHLIST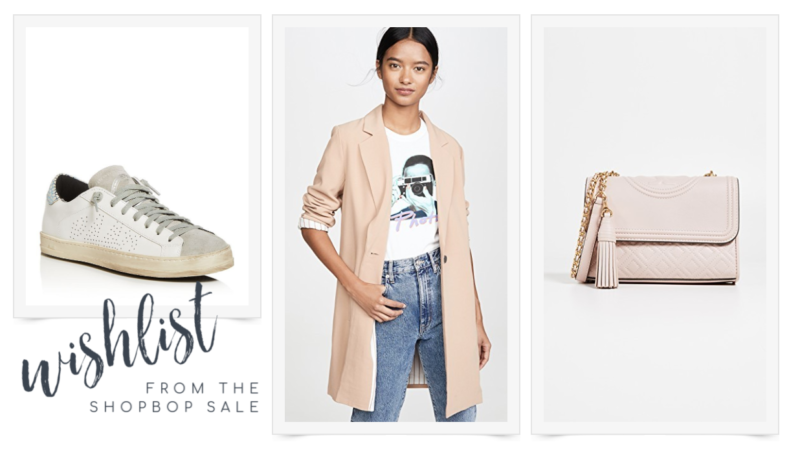 The sneakers are a similar feel to Golden Goose but half the price of the real thing. Plus the discount. Also loving all things blush for Spring. That handbag is a classic.
Happy shopping, girls. See you back here tomorrow.
*Living on the West Coast and a commitment to not check the news until I see the kids off, I am devastated to hear the news about Nashville and the surrounding areas. Many lives lost and families changed forever. I'm so very sorry.
Shop the Post