With the temperatures slowly on the rise, it's nice to think about the Spring wardrobe. Ruffles, stripes and checks are definitely on trend this season. Seeing as they are all quite classic, they make for wise additions to the wardrobe. I've rounded up 10 sweet tops for Spring that won't break the bank. One of them I picked up on our recent trip.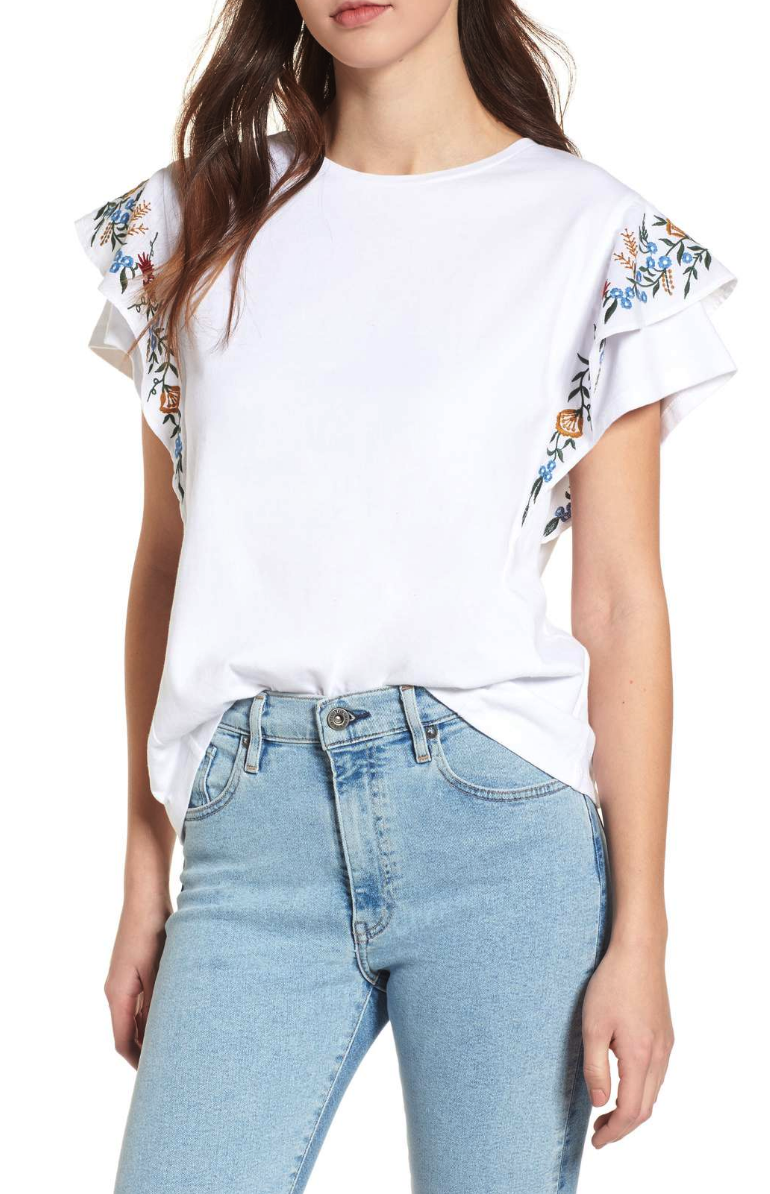 This combines the feminine ruffle with the sweet detail of embroidery. Both fun for this time of year. Any time a top adds something unique I am all in.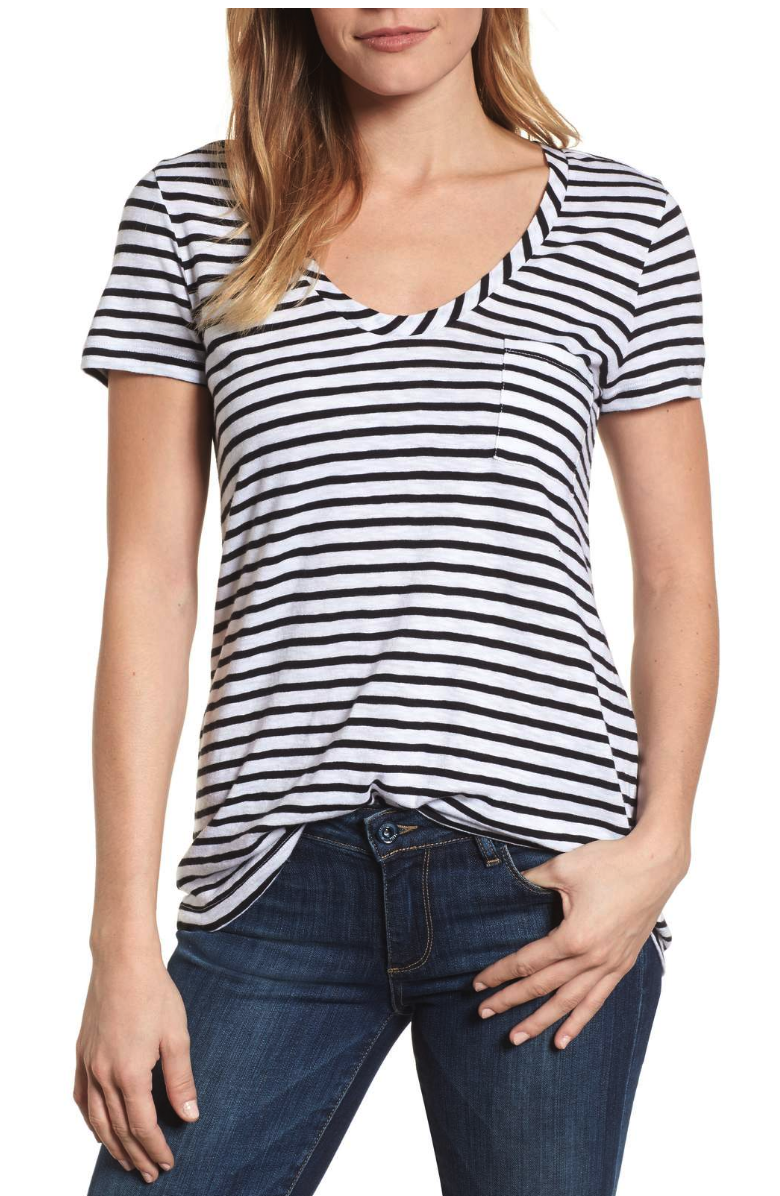 A basic striped t-shirt is a must in my book. They look great under a light sweater or blazer and this cut is one of my favorites. I have this tee in four different colors. The white is a top I wear a few times a week.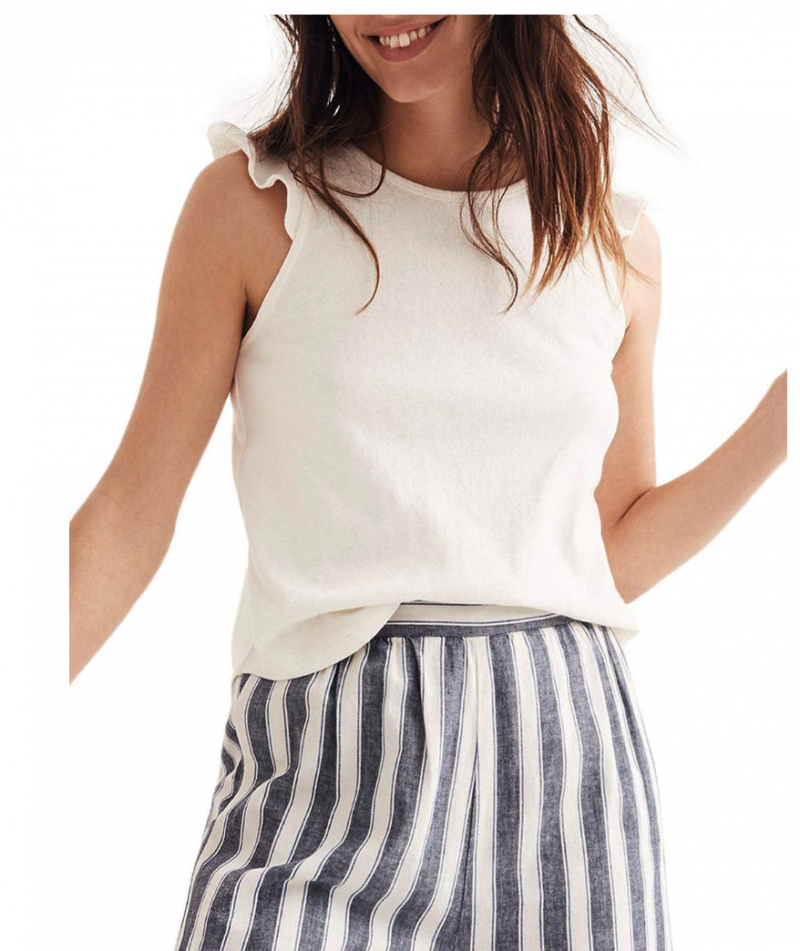 Just so darn cute. Another great basic that has a little extra something. Perfect for layering as well.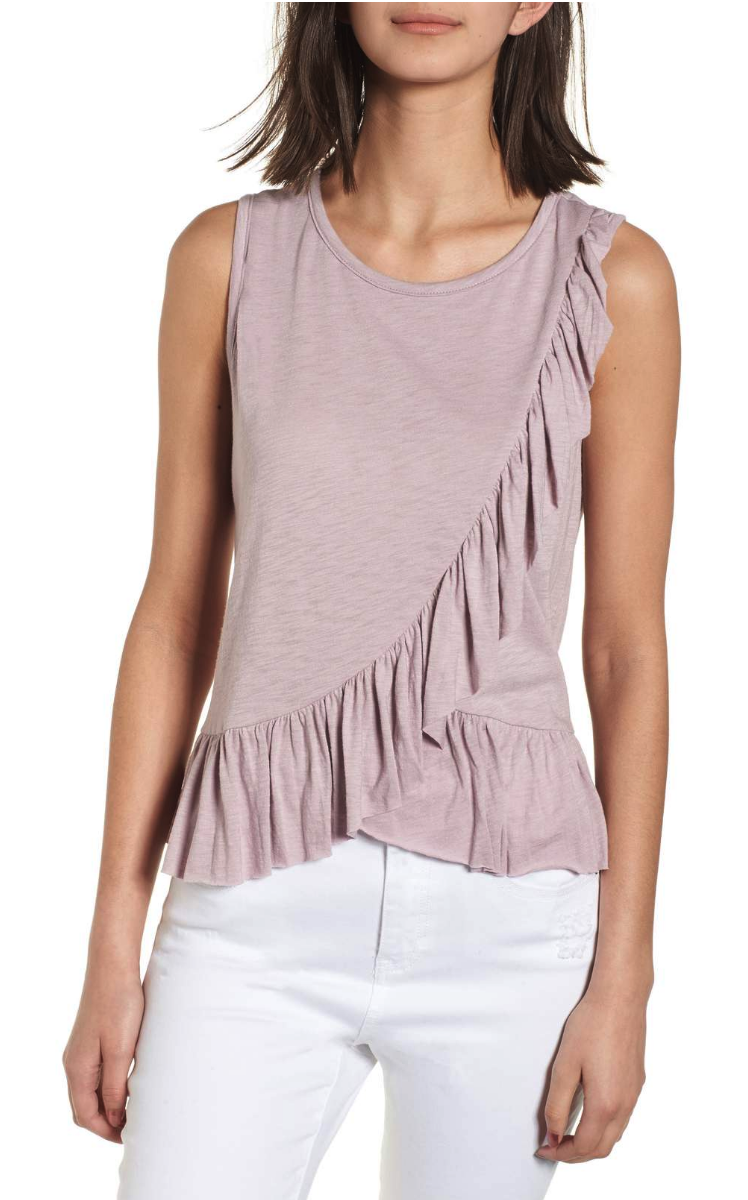 I picked up a top like this years ago at Anthro and it's still one of my all time favorite looks. This comes in a few colors. the draping of the ruffles is so flattering.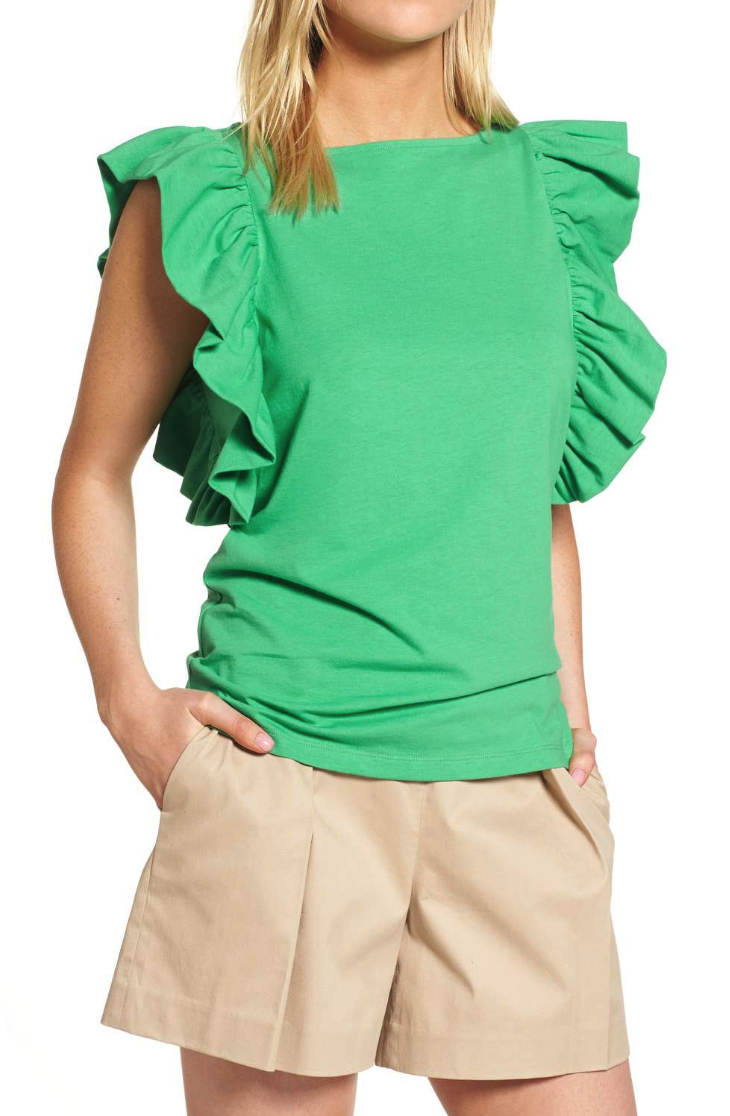 This also comes in basic colors like black and white. But this green! I love it. Moreover it's the ruffle that I really love. So feminine and pretty. Would love to see this apple green top paired with white pants for Spring.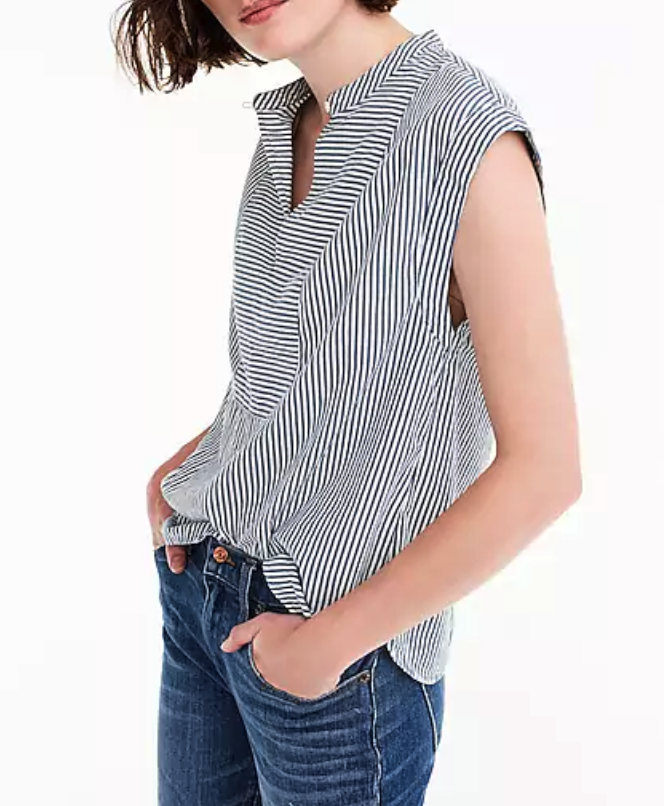 Classic and an easy cut to wear. I am a big fan of the front tuck like you see here I'll show you soon on Instastories how to give your boxier tops more shape. Works like a charm every time.
My love for gingham runs deep. This top is beautiful. So pretty paired with a stack of gold bracelets (currently on sale)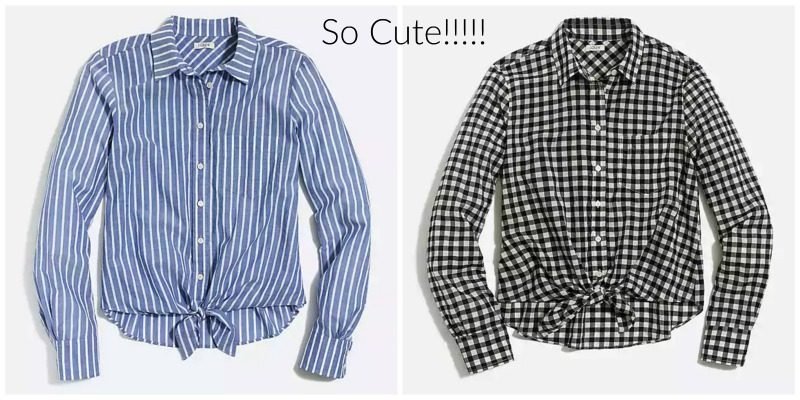 This top is on sale and adorable. It comes in a few prints but these two are my picks. Both would look so great with white jeans or shorts this time of the year.
One of the tops I get the most compliments on is a lace top similar to this one. This is almost identical and I love this color. It's currently an extra 40% off, too!!! This top is also worth mentioning. I have one just like it and wear it all the time. It's great under a cardigan.
This top sold out but I stumbled upon this one which is very similar. Gives the same look in case you have been on the hunt.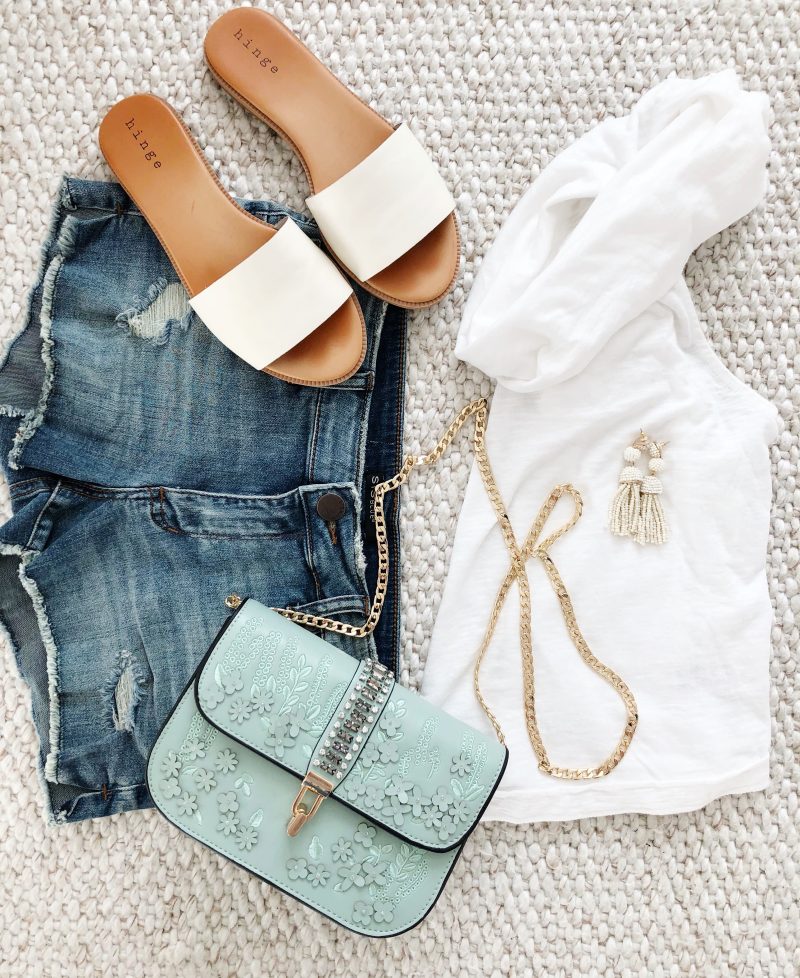 shorts | top | handbag  | earrings | slides
Our family spent some time in Georgetown last week and this top made it home with me. I love the neckline. It's a bit see through so you need to pair it with a pretty bra. It also comes in darker colors. I thought that mint green handbag was so pretty. You can wear it for a night out or just add a little something to a simple outfit. Mint has always been one of my favorite colors. It comes in a soft gray tone, too. The slides are from last year but they are exactly like these. In fact I wish I had these instead because they are even more comfy than mine. Highly recommend a simple white slide for summer. This pair is also darling.
What do you have on the agenda for today? I am headed to spend time with my sweet mom. Praying I can make her smile today. xo