I couldn't resist! Haven is just around the corner. If you are not familiar with it, it's a blogging conference held in Atlanta. It really is a few days for celebrating the spirit of DIY, learning hands-on skills and tips for growing a successful blog. For some crazy reason, the wonderful team running the event invited me to be a part of a panel speaking about social media. Still thinking they have me mixed up with another Courtney.  I will be joining Cassie, Carmel, and Megan to share  our thoughts on social media and how best to use social media to enhance your blog.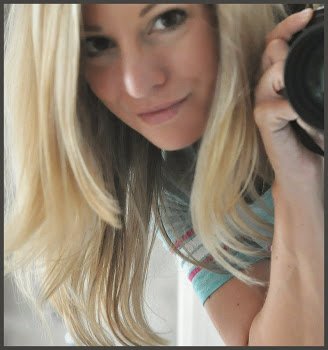 Megan, author of Honey We're Home,  is a design lover and mama to a delightful 3-year old son. She appreciates a bit of glamour, a bargain find, and an occasional splurge. A well-organized space makes her giddy and washi tape has taken over her life. Megan also has a health and fitness blog too, Honey We're Healthy. …………. .. And I am pinching myself as I will finally get to meet some pretty impressive people that I may or may not stalk online. Just saying. These talented bloggers are quite the doers and taste makers of our time.   …
…
…   You can see a full list of the speakers here. I have a love/hate relationship with social media. Don't we all. I think at times it's the best thing since sliced bread, and at other times I feel I need to cut the cord. So I am coming to you, my readers, with some very important questions. I so value all that you think and feel and would love to incorporate your thoughts into our talk. Please feel free to answer any of these questions in the comment section below. If you are not comfortable doing so, you can shoot me an email. And if you have never commented before, please don't be shy. I love hearing from readers that have been quietly following along!
1. Do you prefer Facebook, Instagram, Pinterest or Twitter 2. Do you follow blogs on social media 3. Do you enjoy seeing personal photos of bloggers on any of these social media outlets. 4. Do you have a love/hate relationship with social media. Why? 5. If you could only use one outlet, what would it be? 6. Do you discover new blogs via social media? 7. Do you tend to be loyal followers of a few blogs on social media or do you like to follow a large number? 8. Is there something you wish bloggers would do more of on social media? 9. Do you ever enter giveaways via social media? 10. Do you feel connected to the bloggers you follow? Like you know them?  Or do you enjoy their ideas and move on? If you take a moment to answer any of those via the comments or by emailing me, I would be so grateful. There are no right or wrong answer! Your feedback means the world. If you haven't already noticed, you can access my social media channels via the new buttons on my side bar. You can also email me that way. Email: athoughtfulplaceblog@gmail.com



And lastly, Google reader has shut it's operation down. If you used Google reader to find my blog you can find me through bloglovin'. It's actually a really cool way to follow your favorite blogs and you get them all in one handy spot with their latest posts. Kinda cool. If you have no idea what I am talking about . . . ignore me. If you do, here is the button you can use to locate my blog!

  Hope you all have had a really great week so far. And thank you very much for the sweet comments about Riley's room as well as the gold vases. I will be back tomorrow with some fun Friday Eye Candy!