Not too long ago, I went on a girls' trip to beautiful Napa Valley, California. If you are on Instagram you may have seen some of my photos. I have been so excited to share this wonderful experience with you. Sterling Vineyards graciously hosted the event and provided  a true behind-the -scenes look at how their wine is actually made. From grape to glass, we were able to experience every step of the process making it an unforgettable trip to Napa.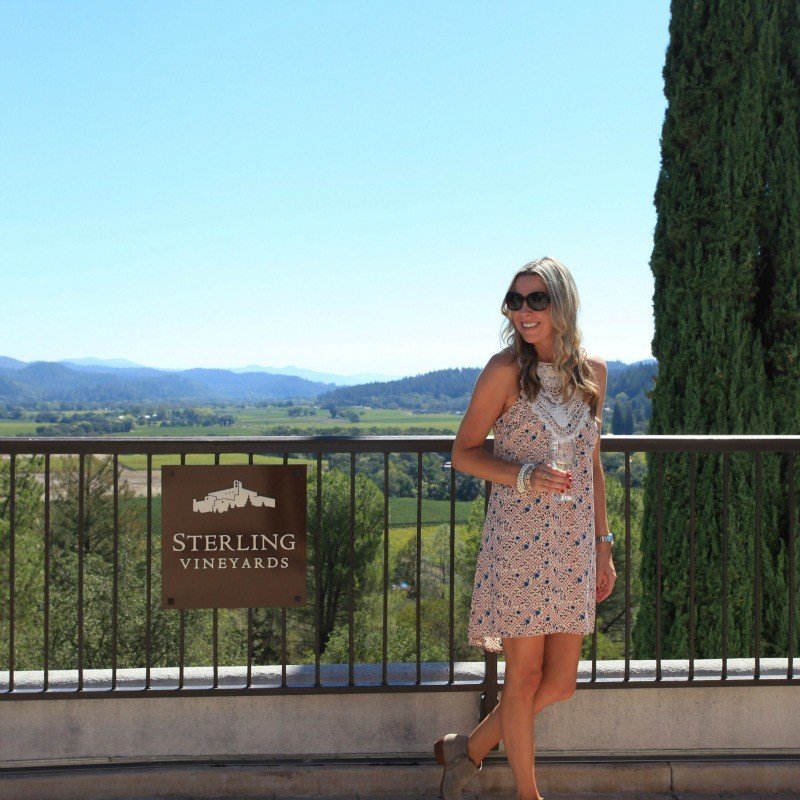 The first night we arrived we enjoyed a delicious dinner and wine pairing at Carpe Diem Wine Bar (I highly recommend this spot for dinner if you are ever visiting). It was so much fun to be introduced to such delicious Sterling wines and to just enjoy the company of everyone. We got to know one another, laughed, giggled and of course talked about reality television! It was a wonderful way to kick off the trip.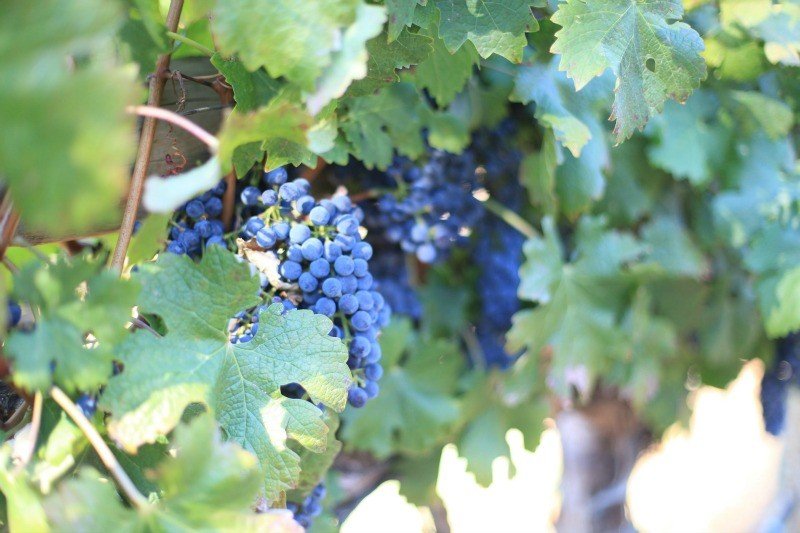 In the morning, we headed out to Sterling Vineyards. I was honestly blown away with the expansive and gorgeous grounds. The winery sits 300 feet above the valley floor and has views that take your breath away. Our trip coincided with Crush, or harvest. This is the time of year when the grapes are harvested off of the vine and the smell permeates the entire area. It's amazing.  We enjoyed a behind-the-scenes private tour that is not usually open to the public. While I have a soft spot for Napa and have been before, the process of actually making the wine has always been a bit of a mystery to me.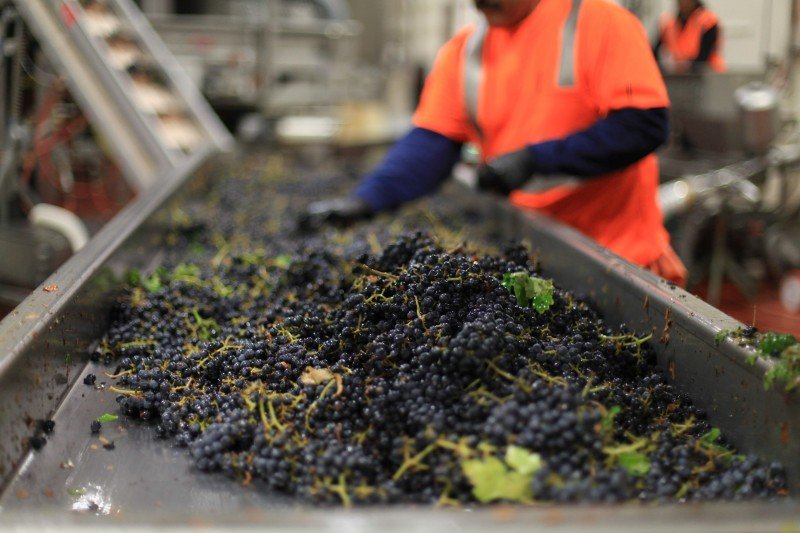 It was so fascinating to see the entire wine making process. We were able to step inside the part of the winery where the grapes are sorted and de-stemmed. Following that, the grapes are crushed over and over. It's actually the skins of the grapes that provide the most significant flavor and so the processes of repeatedly crushing the grapes releases all of that amazing flavor.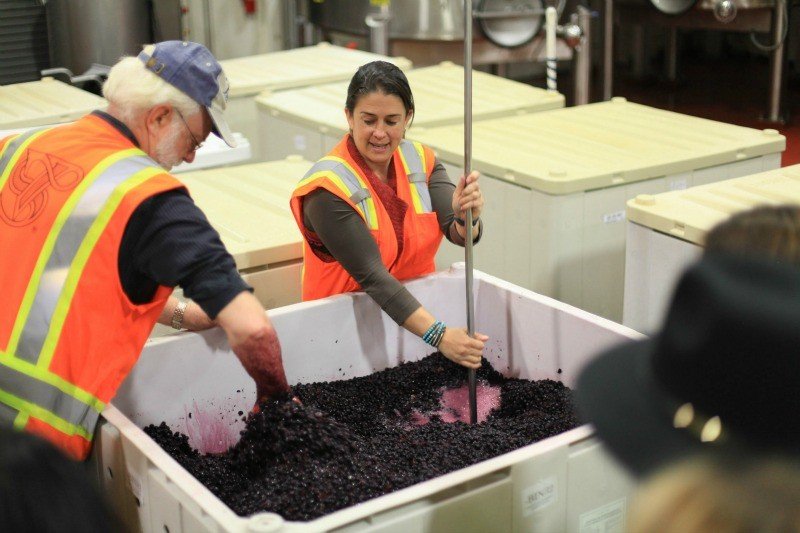 We continued the tour learning about the process of fermentation and the barreling of the wine. During every step of the process we were able to taste the wine and really appreciate just how much work goes into producing each glass we enjoy.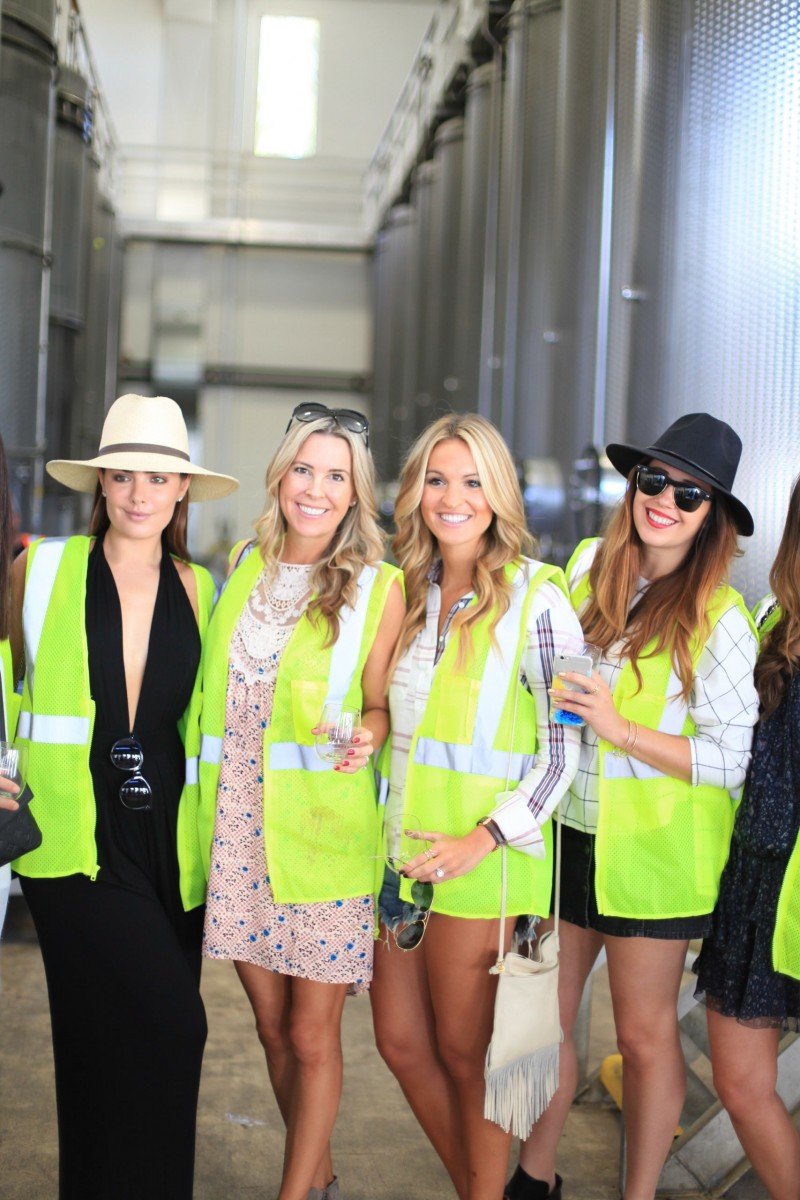 We spent a nice amount of time in the barrel room and even tasted wine from some of them.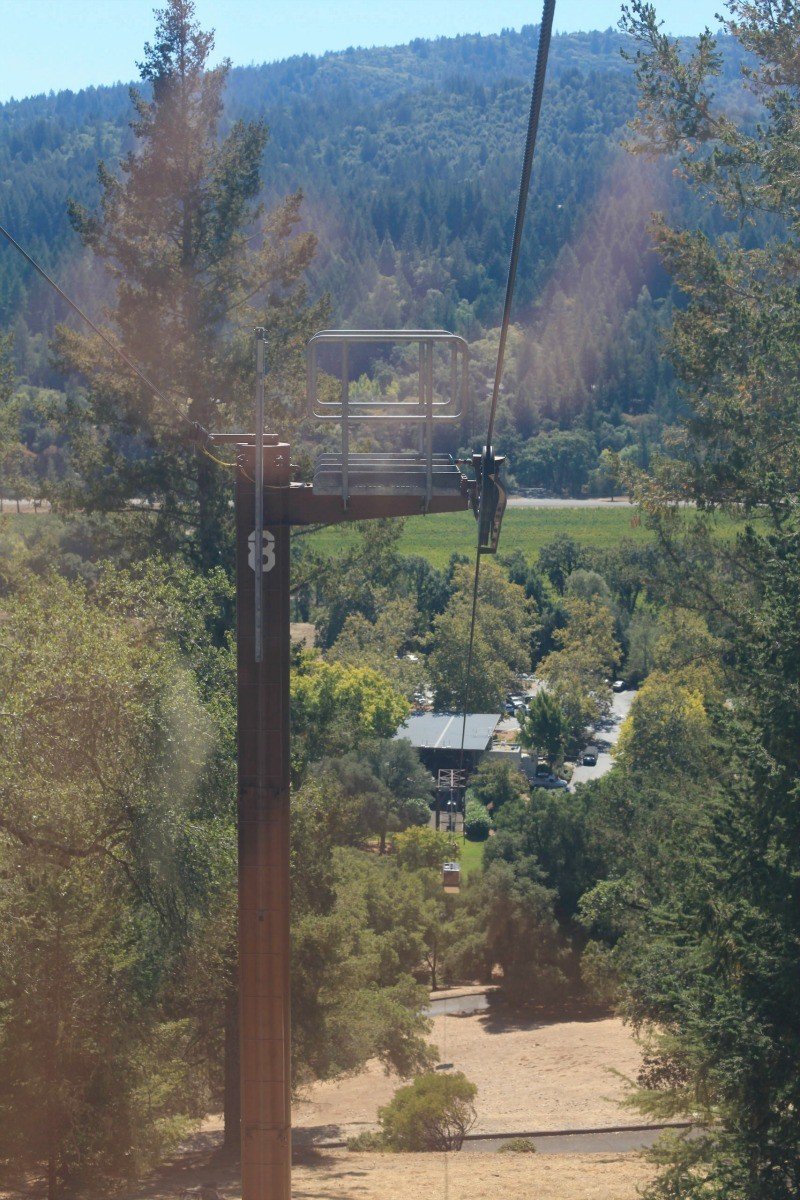 After the wine making, tour we took a beautiful  ride up to the rest of the property via the aerial tram. This is one of the reasons why Sterling Winery is one of the most iconic wineries of Napa Valley. It is the only winery in the world with a gondola ride.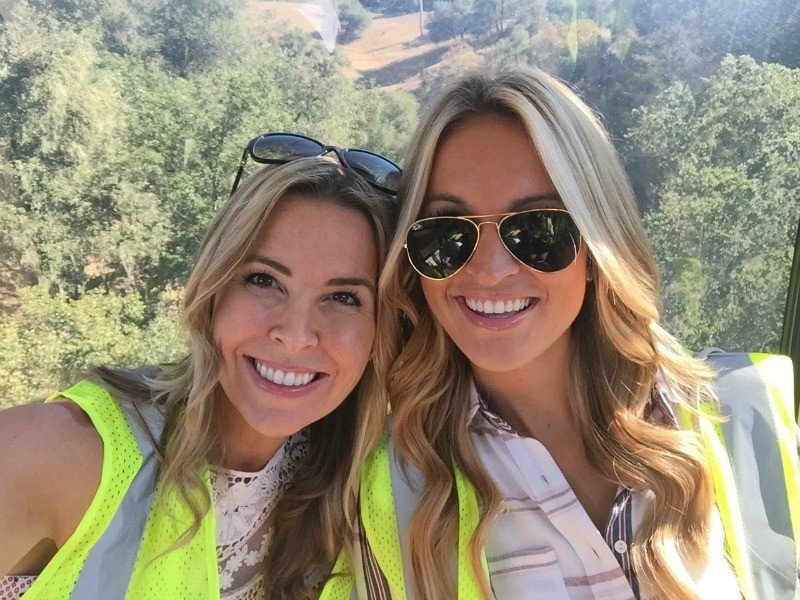 After the ride up to the property, we were able to tour the winery and enjoy tastings throughout. Sterling offers a self-guided tour via flat screens which makes it visitor friendly. I was especially taken with the architecture. It was modeled after a Greek monastery and the white walls mixed with the bell towers take your breath away.
After seeing the beautiful winery we were treated to a delicious lunch and wine pairing.   My favorite tastings from lunch were the Platinum Chardonnay and the Platinum Cabernet.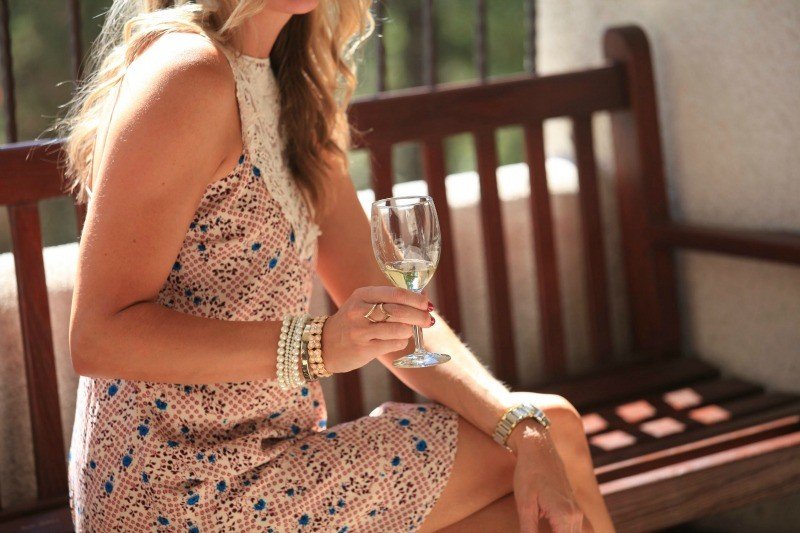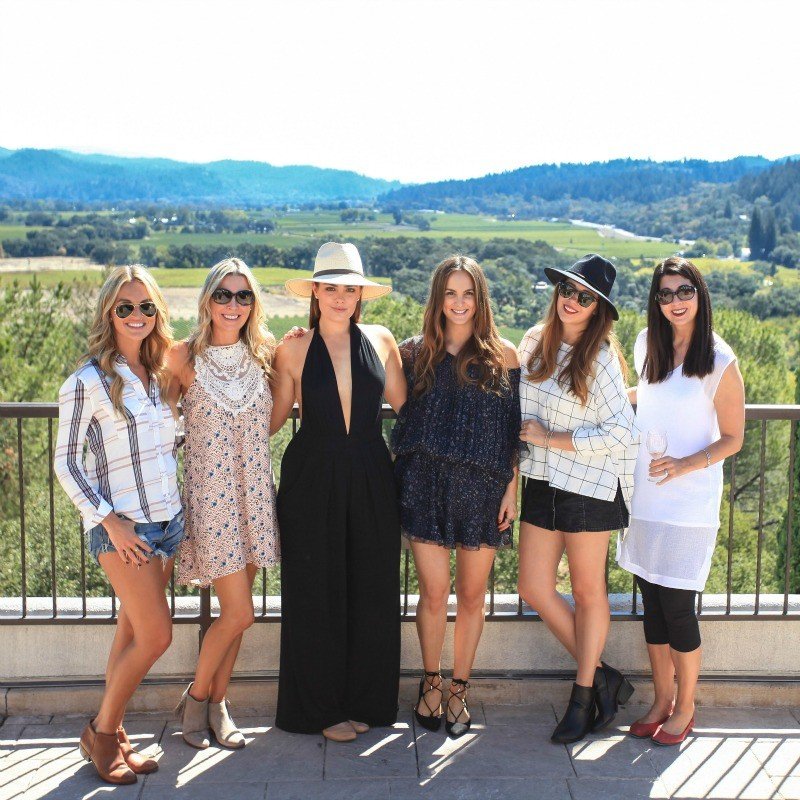 One of my favorite things about traveling is meeting amazing people. Do you know Lauren Sims from Lolo Mag? We had the most fun together and we are plotting a way to see each other again soon. She is not only beautiful, but also talented and so kind-hearted. I knew from the second we arrive at our hotel (Andaz Napa) that we would hit it off. By the way, the Andaz was a fantastic hotel and I can't wait to go back with my husband.
After lunch, we took the gondola back down and experienced something I've always wanted to do. Ever since I saw Lucy do this, I knew I had to try it one day. Back in the day, the actually stomped grapes with their feet to release all of the juices and begin fermentation. This process has now been replaced with the wine presses we saw earlier but it is so much fun to see what it feels like. The grapes actually make your feet so soft. If you visit Sterling Vineyards I highly recommend doing this. Afterwards, you are able to step onto a white tee and create your wine footprints. A fun memento from the experience.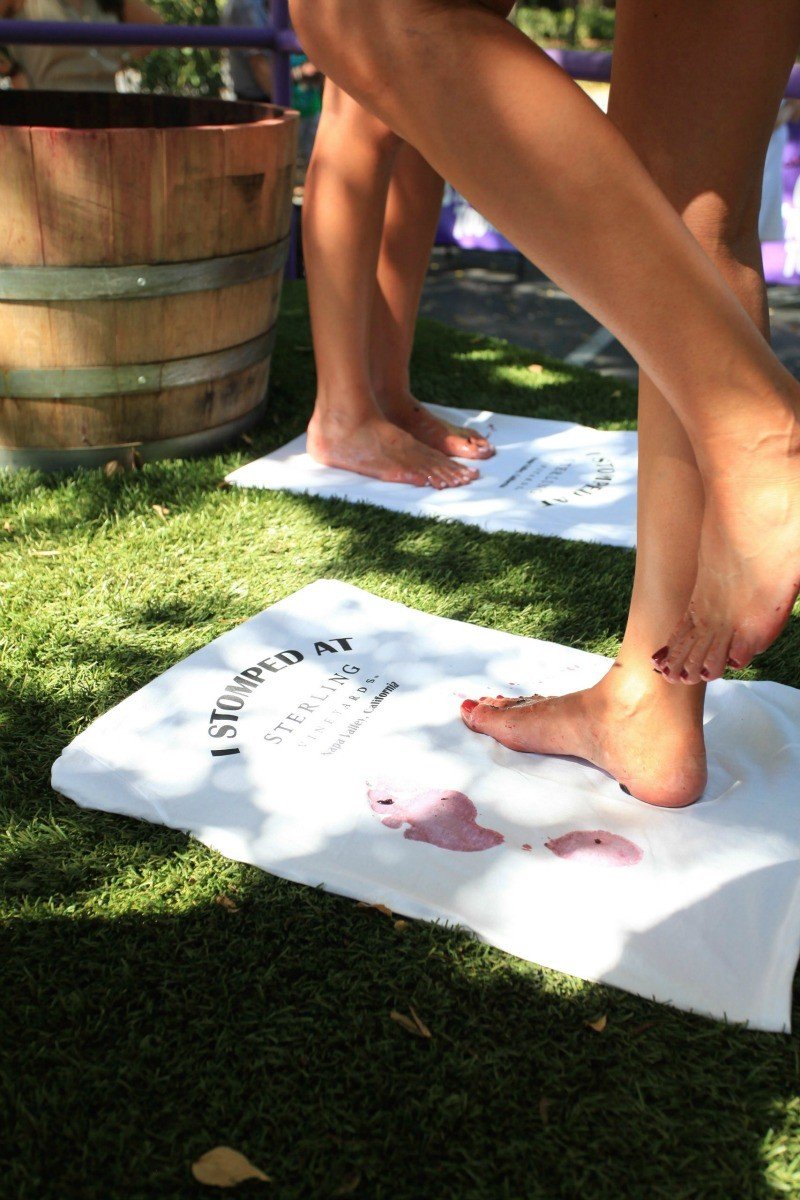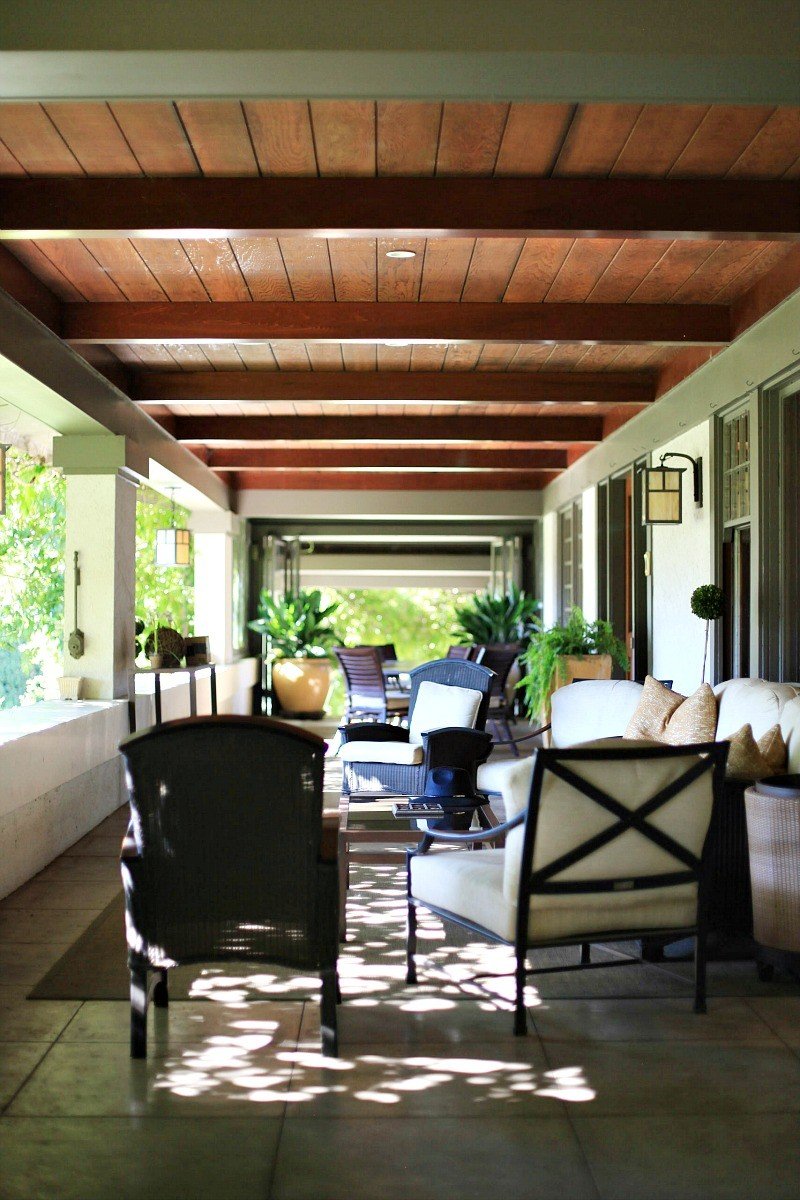 Following our day at the vineyard, we drove to the Rutherford House which is used to host special events, guest and private parties. I was blown away with the beautiful house and grounds. It sits on an immense number of acres and is truly stunning. We were treated to an interactive dinner prep with Chef Joey Altman. The six of us were able to head into the gourmet kitchen and help prepare a bit of the meal. It was such a fun experience and it made enjoying Chef Altman's delicious meal even more memorable. Each of the five courses were paired with a different wine tasting. I especially loved the 2012 Sterling Carneros Pinot Noir and the 2009 Platinum Cabernet.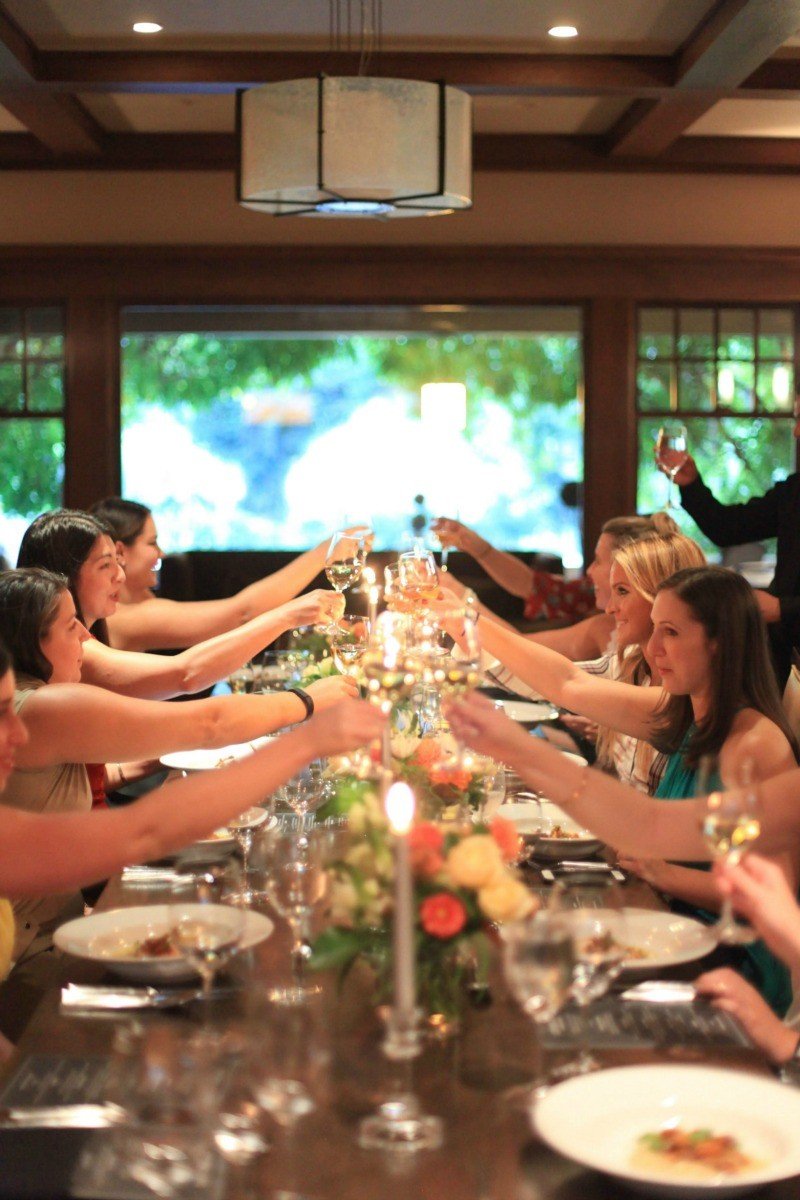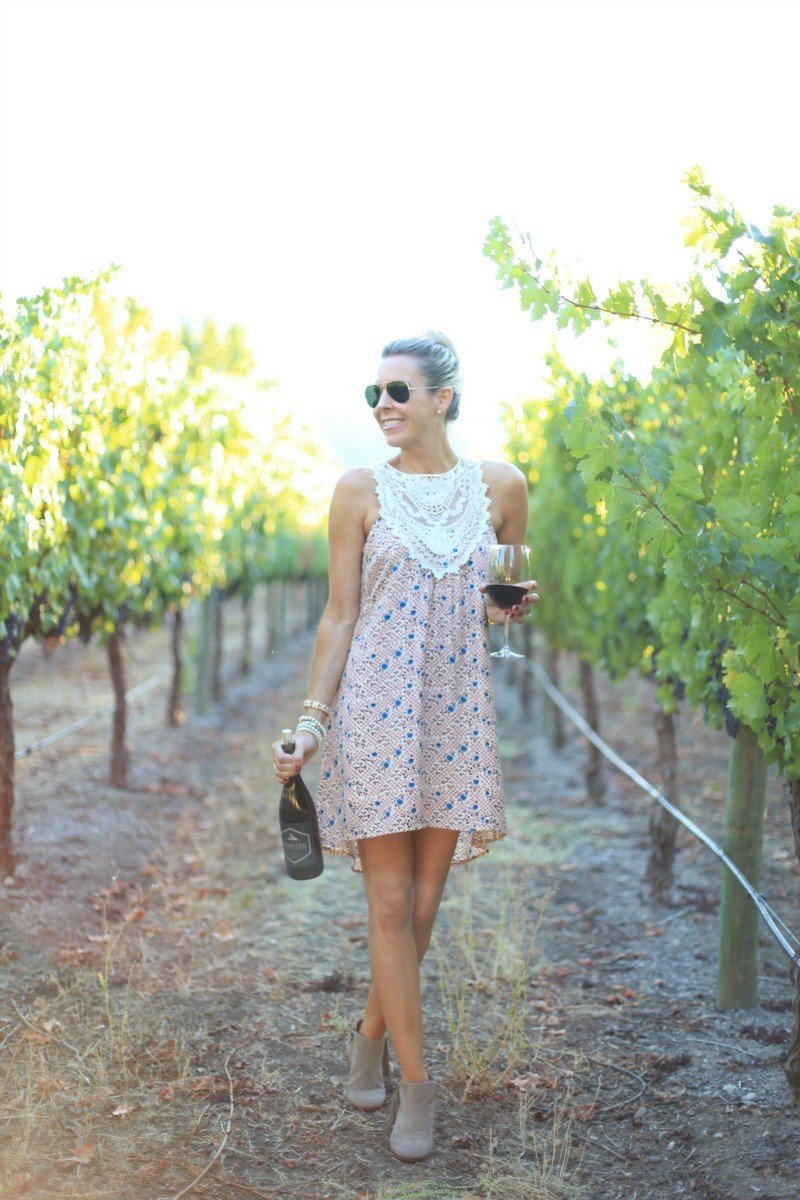 dress (back in stock) | booties | sunglasses

I can't explain what a treat this trip truly was. I felt so lucky to be a part of this experience and I walked away with a HUGE appreciation for the love and work that gets poured into every glass of wine. It really is an art form and I was particularly struck by how passionate Sterling's winemakers are. They are immensely knowledgeable and their enthusiasm for the process was infectious. What a warm and wonderful group of people.
Cheers to Napa and Sterling Wines.  I look forward to sharing more in the coming year as Sterling embarks on a new campaign called #SterlingLuster.
Please note: I am working in partnership with Sterling Wines and I am being compensated for my participation in this campaign. All thoughts/opinions are 100% my own. Wine is intended for those whom alcohol is legal and appropriate. Please Drink Responsibly!
Photos by the sweet and talented:  Julia Szendrei