Just the other day when I was doing laundry I realized that one of my very favorite tips lies in the laundry room. I am self-admittedly one of the worst laundress around. Not even sure if that is a term, but let's just say washing clothes well has never been my strong suit. For years I shrank way too many clothes. Every time I tossed a load in I just knew I would remember what needed to hang to dry. And every time I forgot. Honey, I shrank your shirt. . . was a bit too common around here. So I finally mounted a chalkboard right above the washer and it has saved countless shirts, shorts, tanks and skirts. And it's so easy. Here is a simple way to stop shrinking your clothes.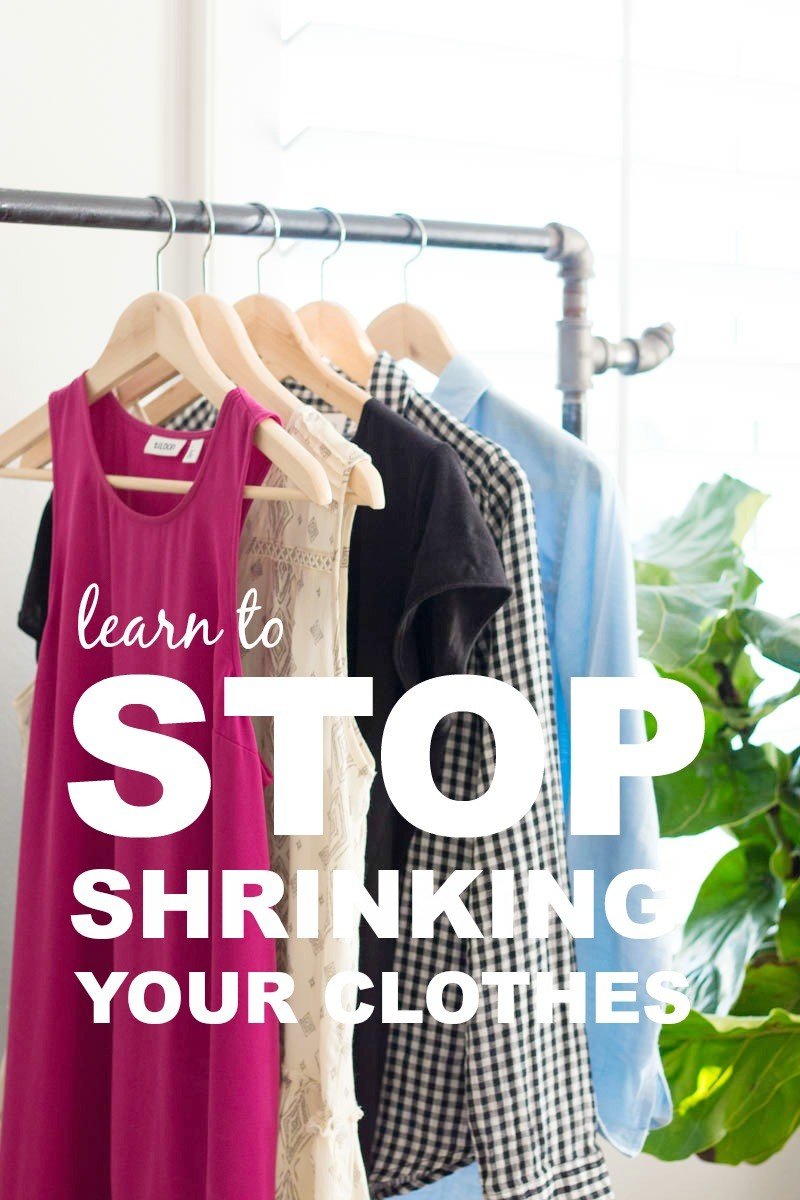 Do you have a frame lying around that you don't use anymore? All you need to do is pick up a bottle of chalkboard spray paint from your local home improvement store. Remove the glass and give it a coat. Wait 20 minutes and spray again. That's it.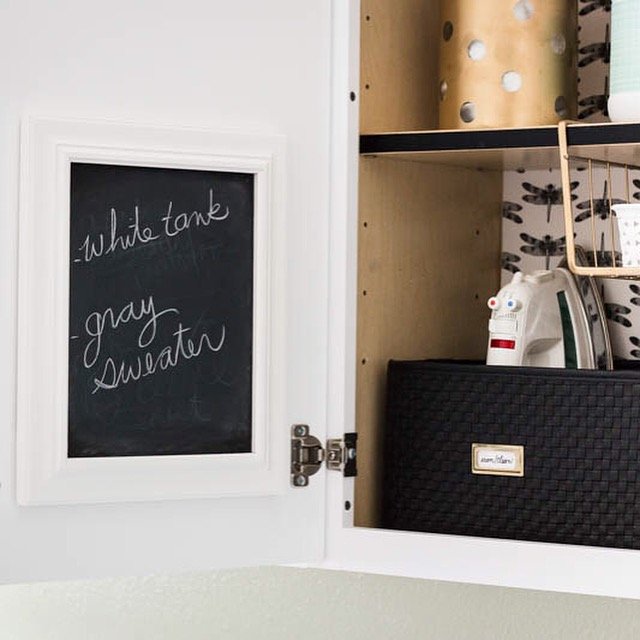 This cabinet hangs above our washing machine. There is a reason I mounted it to the door rather than to the wall. I needed a visual cue that was essentially in my face. This is how it works. Each time I throw a load of laundry in the washer I see if anything should hang to dry. Whatever pieces need to survive their shrinking demise get written on the chalkboard ( I keep a little glass jar of chalk inside the cabinet). And I keep the door open. Then when I walk into the room to transfer the clothes to the drier, I immediately see the chalkboard. Those clothes get pulled out and live to see another day.
When there is a load where everything is safe to go in the dryer I simply leave the door closed. I have to say that this method has worked perfectly since implementing it. And I attached the frame to the cabinet with strong velcro. You could also use a white board system. They have those inexpensive lightweight ones that would work well. Just be careful of the residue from some of those pens. They can make a bit of a mess.
Hope this tip is helpful if you are like me and need all the help you can get in the laundry department. And if you have any great tips please share them below. We need to stick together in the fight to save our clothes.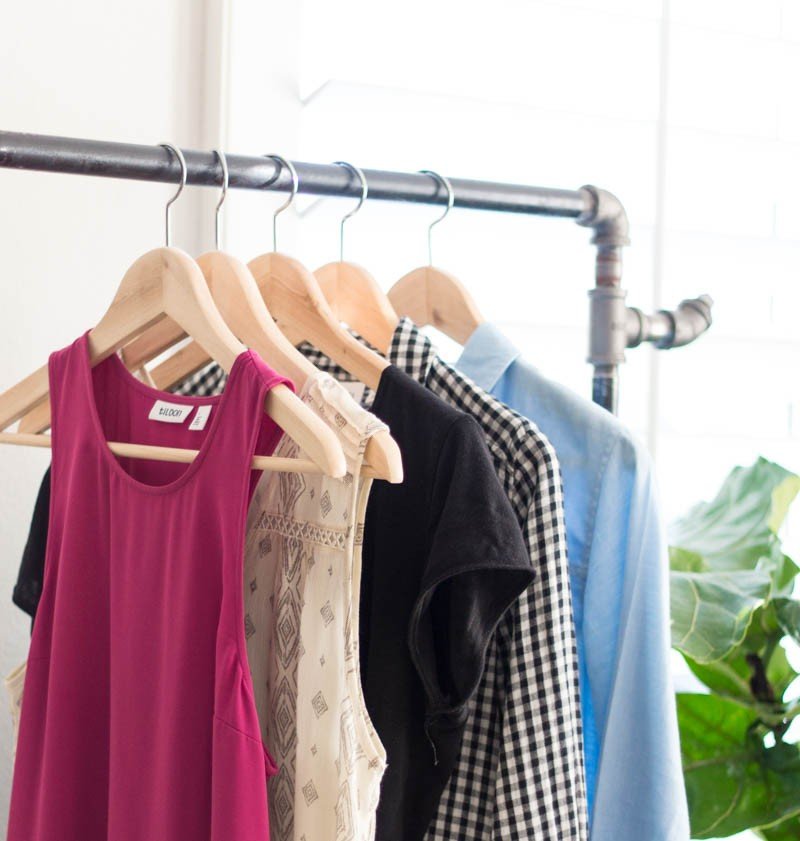 pink dress | tank top | graphic tee | gingham dress | blue oxford
And speaking of clothing, my gingham shirt is no longer available but I stumbled up this dress. Really cute and a comfortable style to wear for spring. And that pink dress (under $50) is a go-to especially when I travel. Wrinkle free and comes in so many different colors.
Enjoy your Friday. I have a sick little one and will be pushing pause on my to-do list to take care of him. Poor little guy. Always so hard to see your babies not feeling well. Hope you all are staying healthy.