One of my very favorite things about blogging is meeting incredible people and watching them soar as they follow their dreams. Shea and Syd McGee are an amazing design duo who have built their business from the ground up. I've loved watching from afar and was thrilled when they opened a store front near my home. We have many of the McGee and Co. pieces in our home and love every single one. But to see them launch their very own line at Target with Threshold is beyond exciting. Every single piece is gorgeous and affordable. It all launches online April 4, but I had to give you a sneak peek.
*affiliate links used
WELCOME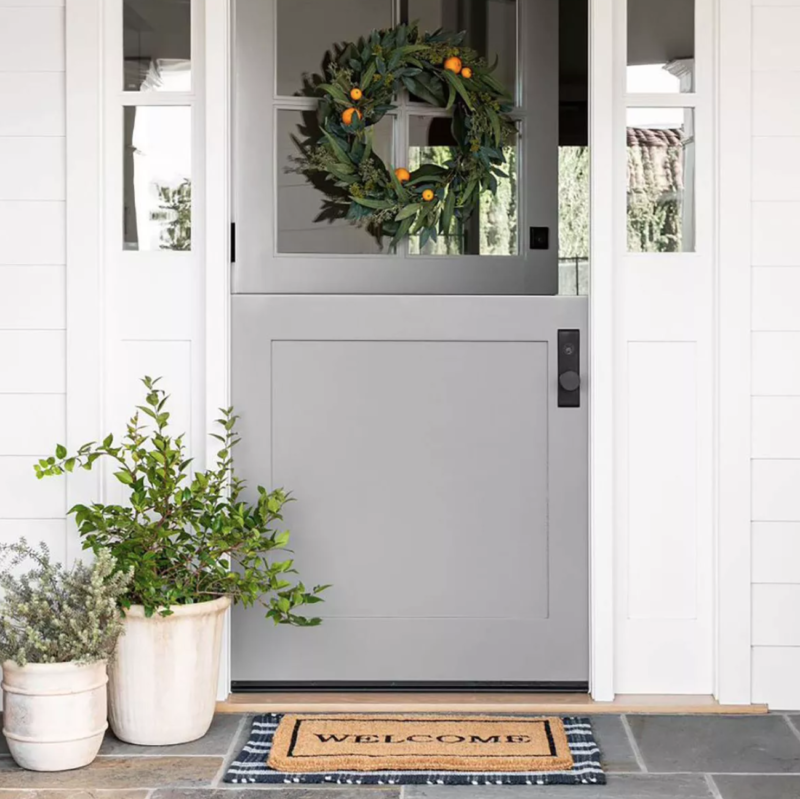 You probably could have guessed that this was designed by Studio McGee. They have such a distinct and classic style.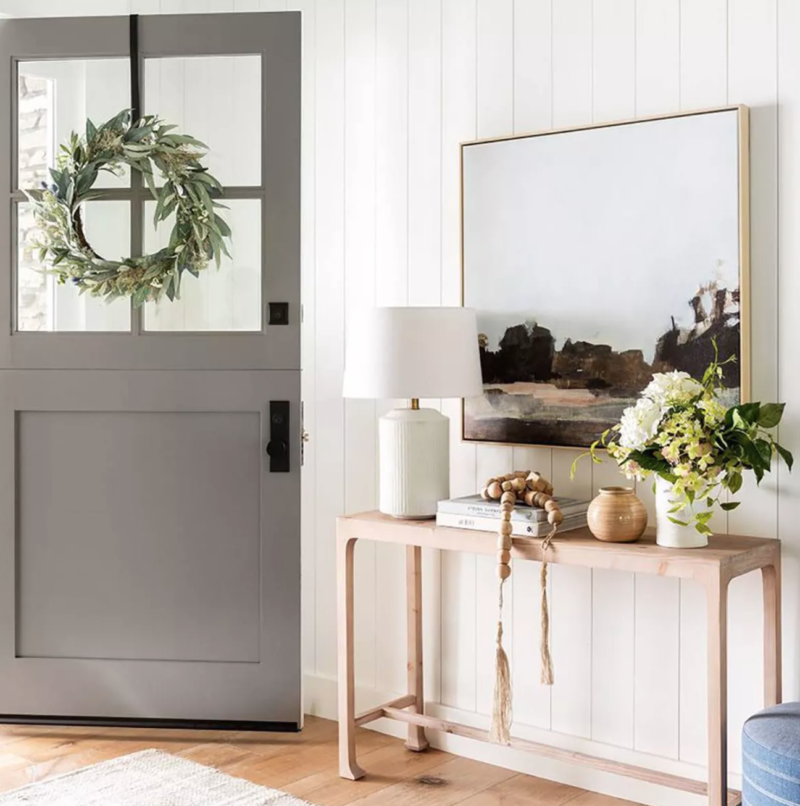 This entry table is the perfect size. I like that it is narrow so it does not protrude into your space, but it's large enough to style with pretty accent pieces.
INVITING ENTRY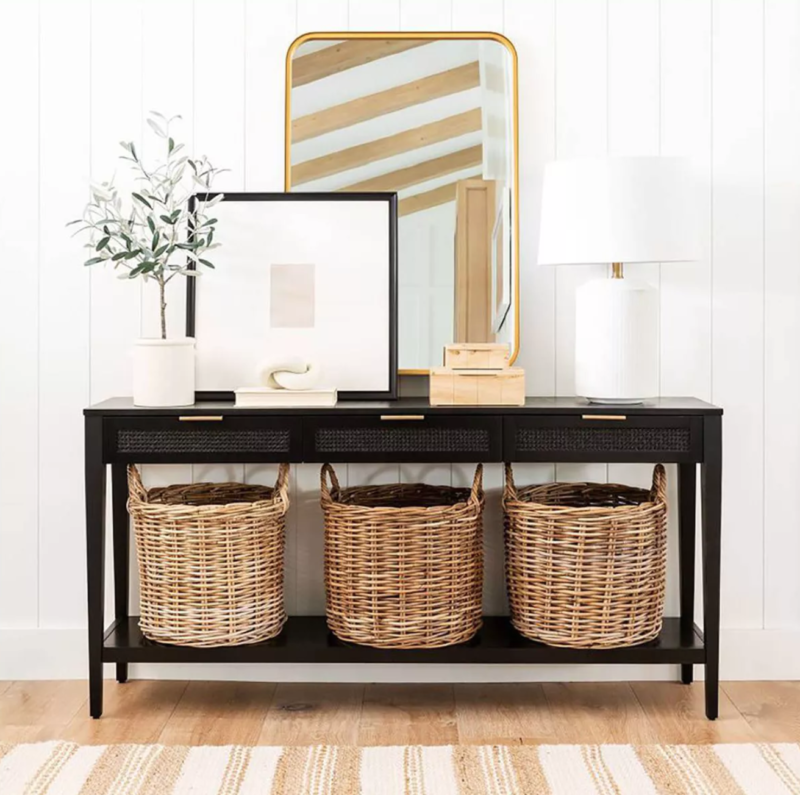 I'm not joking when I say that every piece really is so lovely. If they all magically appeared in my home I would be overjoyed. This mirror is gorgeous and also comes in black.
The 34″ round mirror is a great size and so pretty. It also comes in black.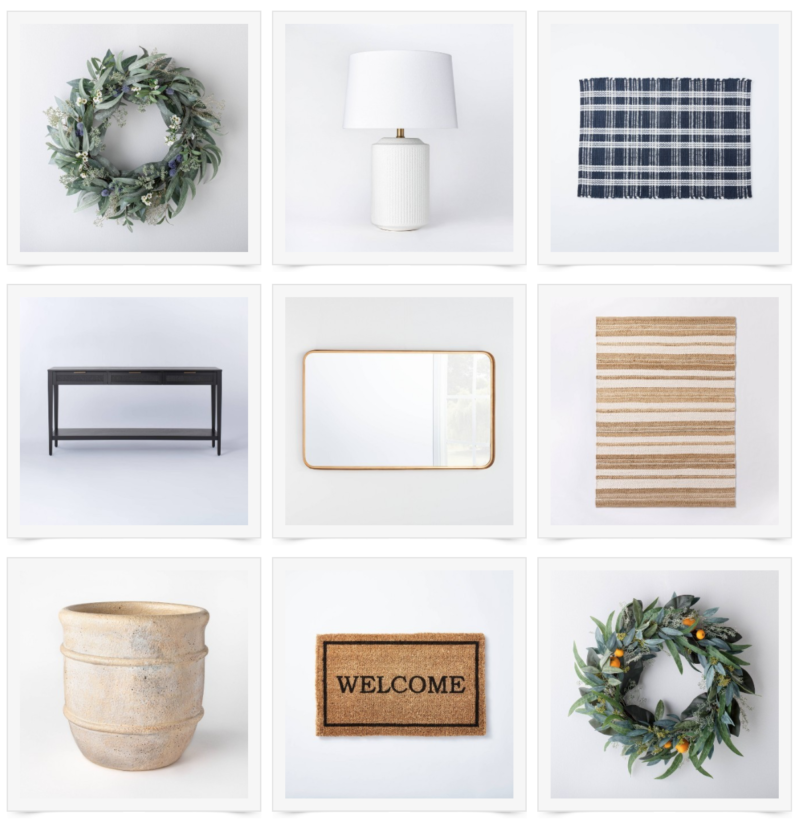 BE AT HOME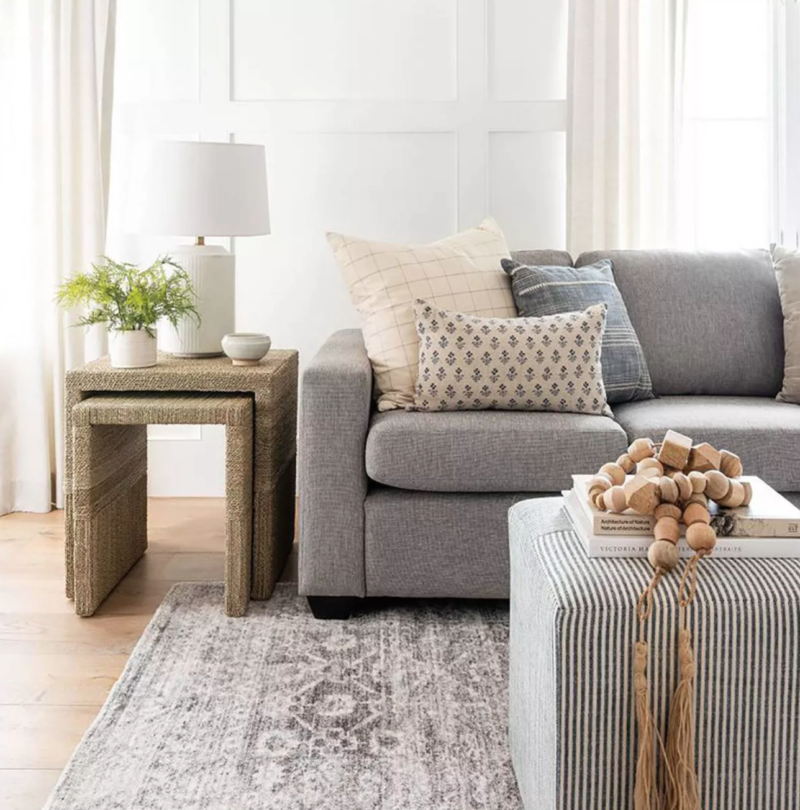 I have my eye on these stacking tables for our family room. These ottomans are amazing, too.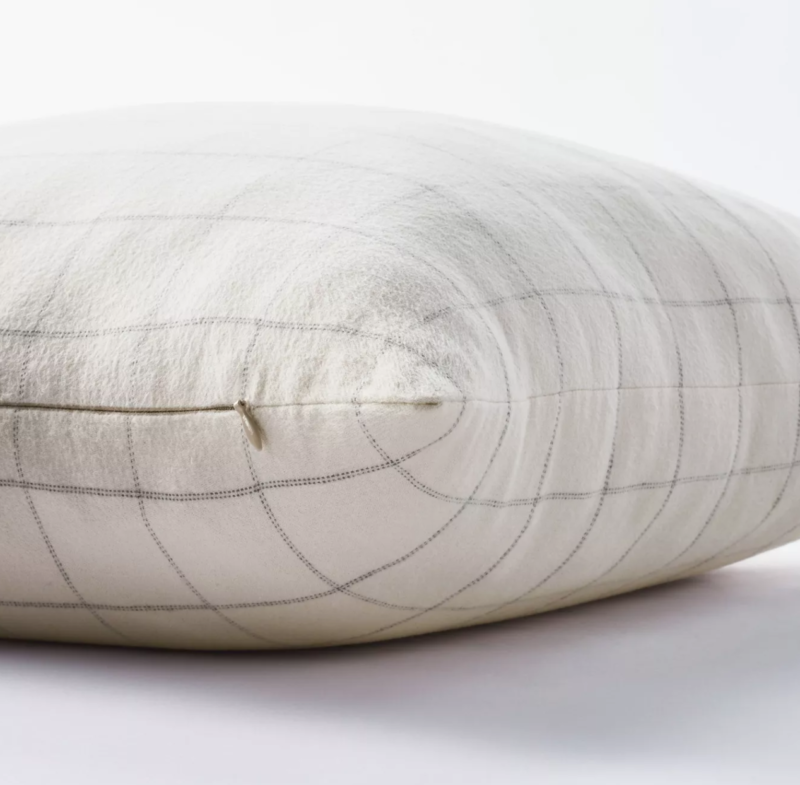 What I love about all of the pillows is that they come in 24″. That's amazing. You can get this window pane beauty for only $30. I also appreciate the zipper which means you could add your own down insert if you wanted to.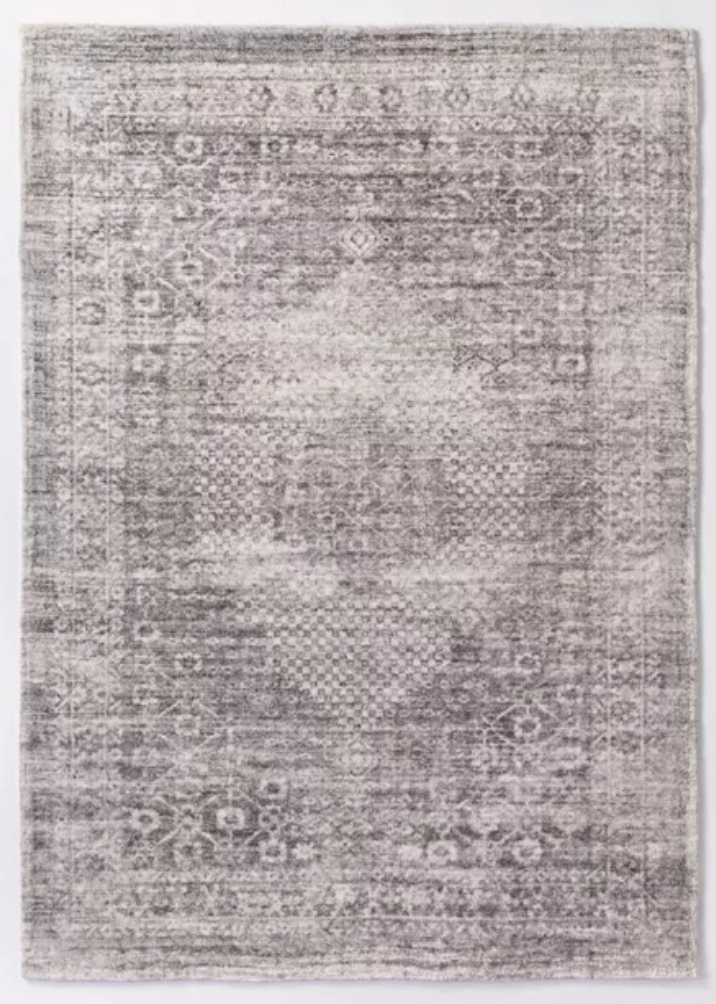 This rug is such a beautiful neutral and will allow you to accent with any color.
MIX PRINTS & FINISHES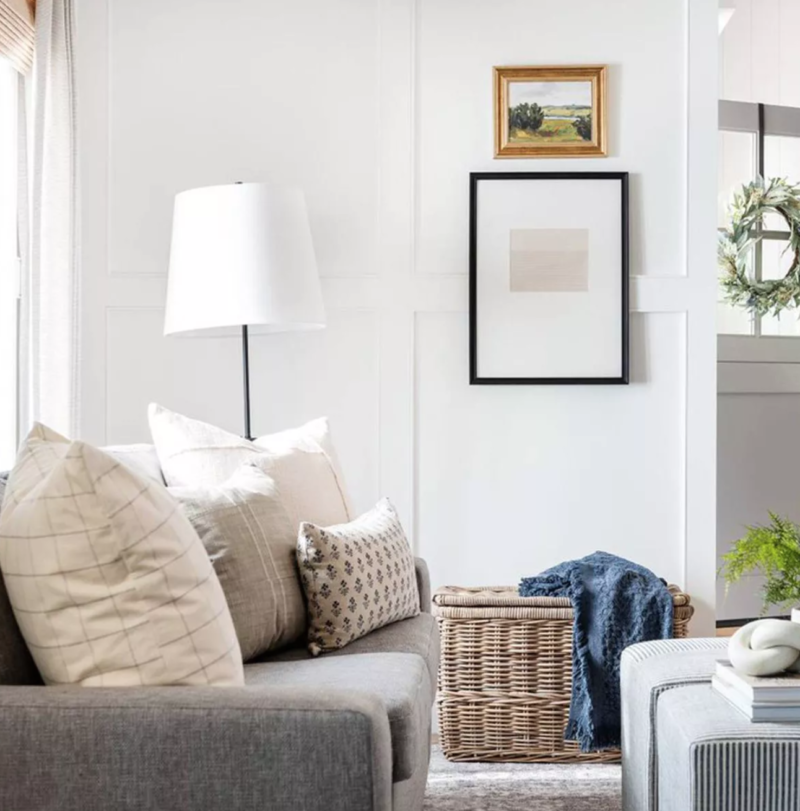 The large storage basket is ideal for toys, games or extra blankets. The color block pillows are so very "McGee & Co." but at a fantastic price.

I know these chairs will do really well. Such classic lines. And they look beautiful with these pillows.
BEAUTIFUL DETAILS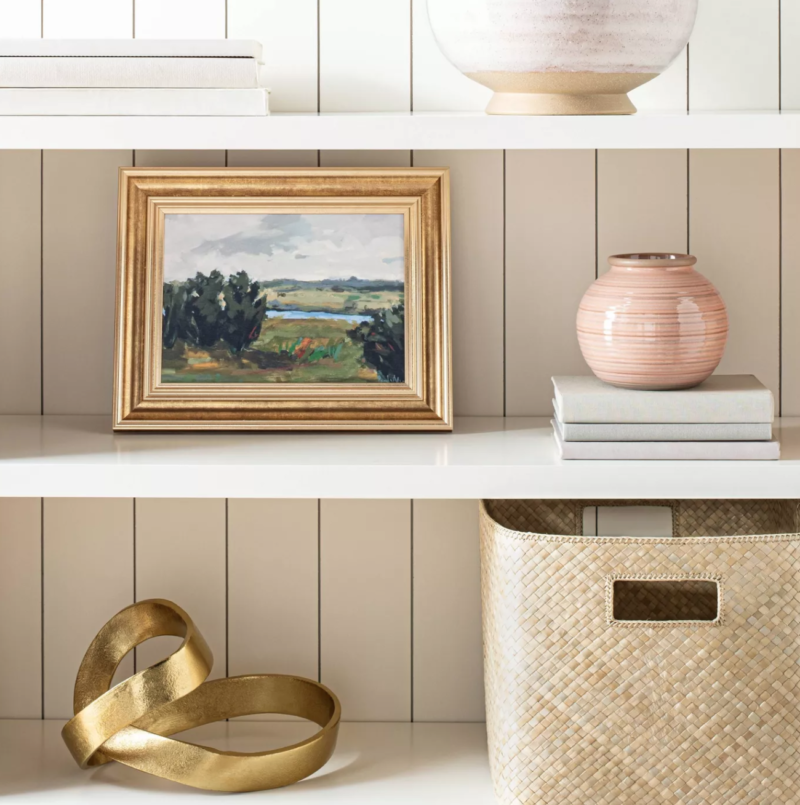 Every accent pieces is beautiful. All so perfect for stying shelves or placing on an end table. These baskets are perfect.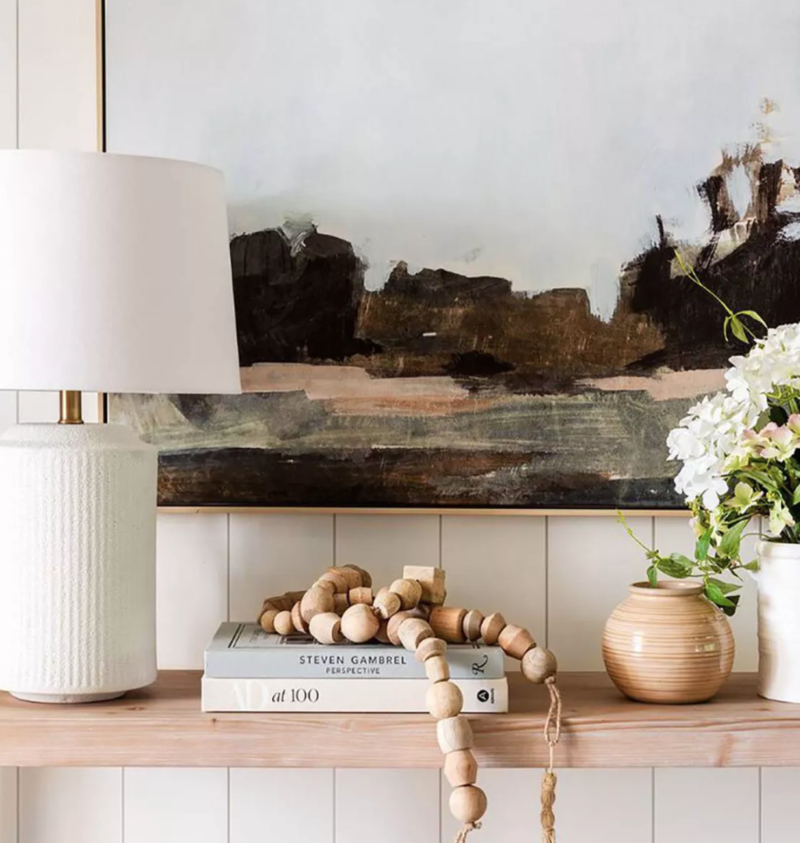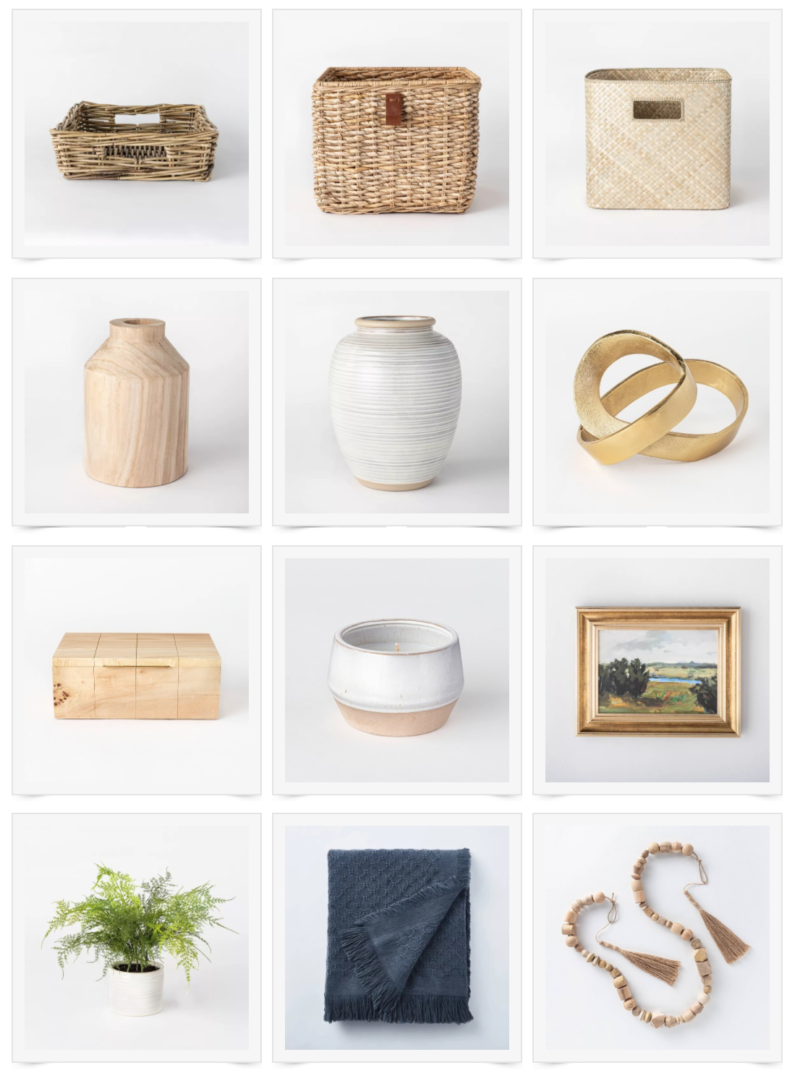 We already have this candle in our home and it smells amazing. I am not a "sweet" candle scent girl so this one is ideal.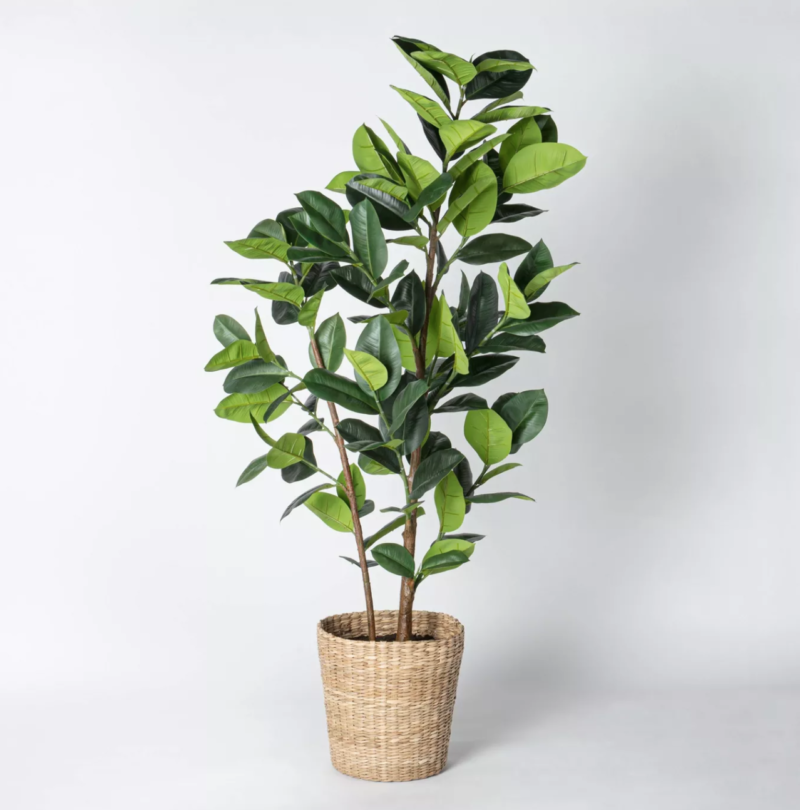 This fiddle leaf fig is really pretty. I appreciate how it comes in a pretty basket and adds the perfect does of green to a space. Plus you don't have to worry about keeping it alive. The can be so tricky.
all images via the Threshold designed with Studio McGee
While Syd and Shea hadn't planned on launching this line during current word events, I think it's a breath of fresh air and so inspiring. No better time to focus on home. They have always encouraged people to make life beautiful and that is something I can get on board with.
Congratulations to the entire Studio McGee family. We are so proud of you. All of the pieces are available online at midnight tonight. Wishing you all a really nice Friday.