Proud to partner with Walmart on this post.
Good morning. With the sun peeking through more and more, I am feeling hopeful and excited for sunnier days ahead. No matter what, I will need to trade in my sweats and hoodies for some warmer weather pieces. I've partnered with Walmart to share some of my favorite looks. These darling pieces are all under $40.
Classic Summer Vibes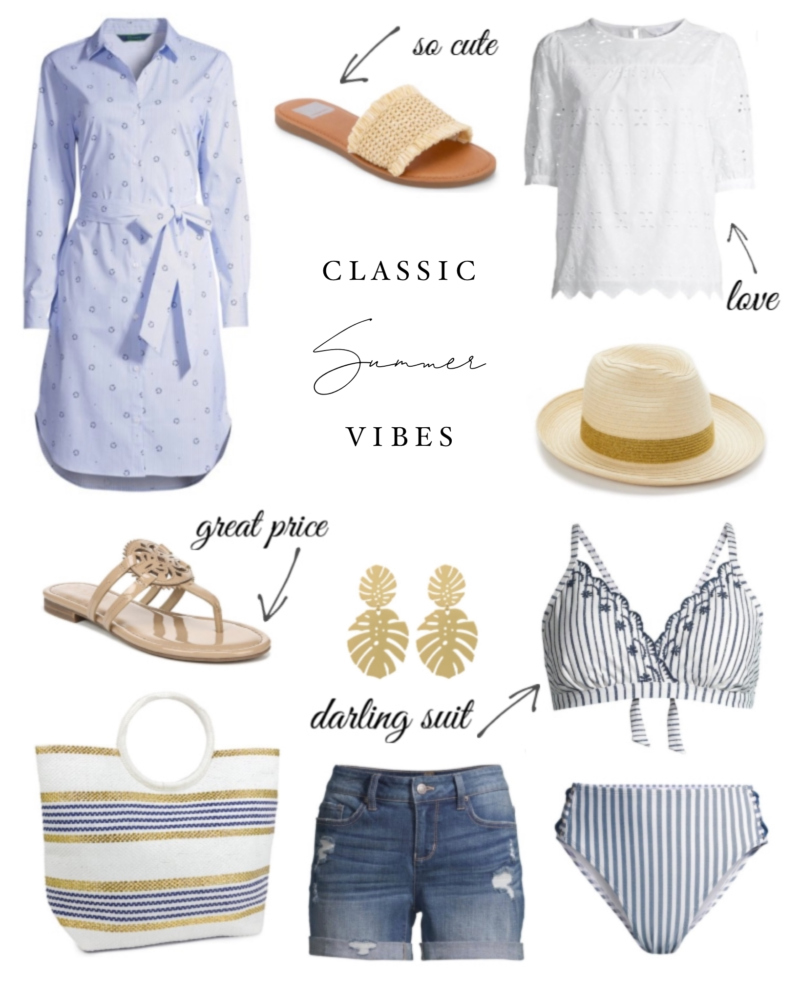 dress | slides | top | hat | sandals | earrings | swimsuit | bag | shorts
Classic summer vibes in blue and white always work. Each one is timeless and such a great deal. I love the preppy but chic styles that Walmart now carries.
White Eyelet Top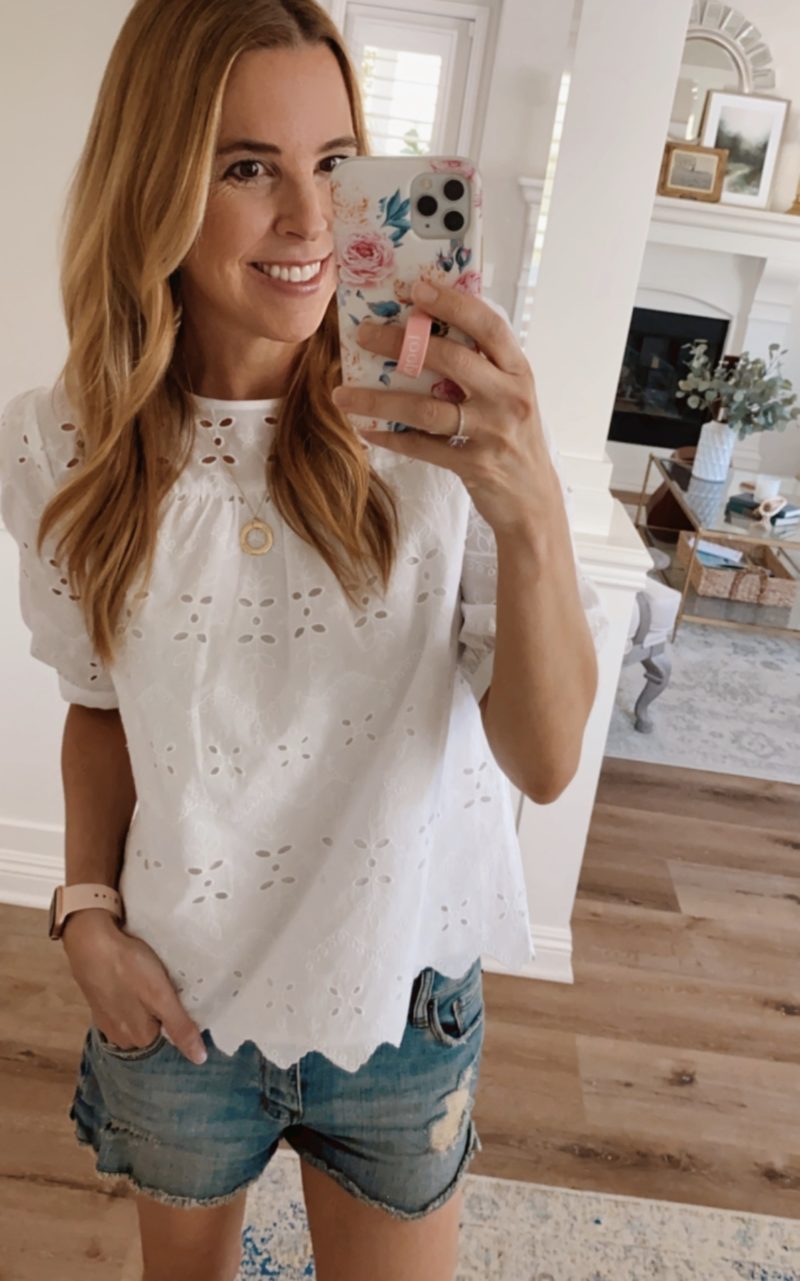 There's no question I am a sucker for a pretty lace top. The feminine details get me every time. To keep it from looking too sweet, I like to pair these types of tops with denim. Girls, this top is so beautiful in person and looks really high-end. I am wearing a size small in this.
These sandals are a classic style and far less than the designer version. They receive excellent reviews and come in eight different colors. The almond definitely caught my eye. I would recommend going up a half size. Such a great deal at only $35.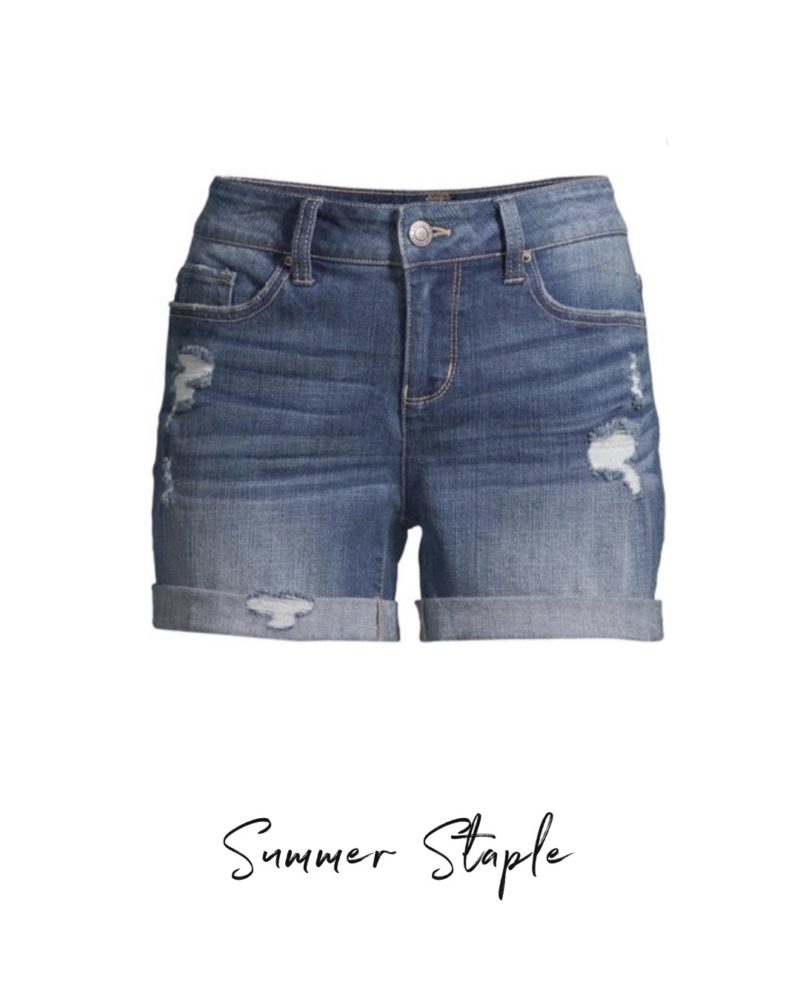 If you don't have a pair of denim shorts in your summer wardrobe, I highly recommend you add them. They honestly go with everything and are such a nice option on warm days. These are not too short and will only set you back $13. The nice thing is that you can get them in your favorite wash.
Ray of Sunshine Style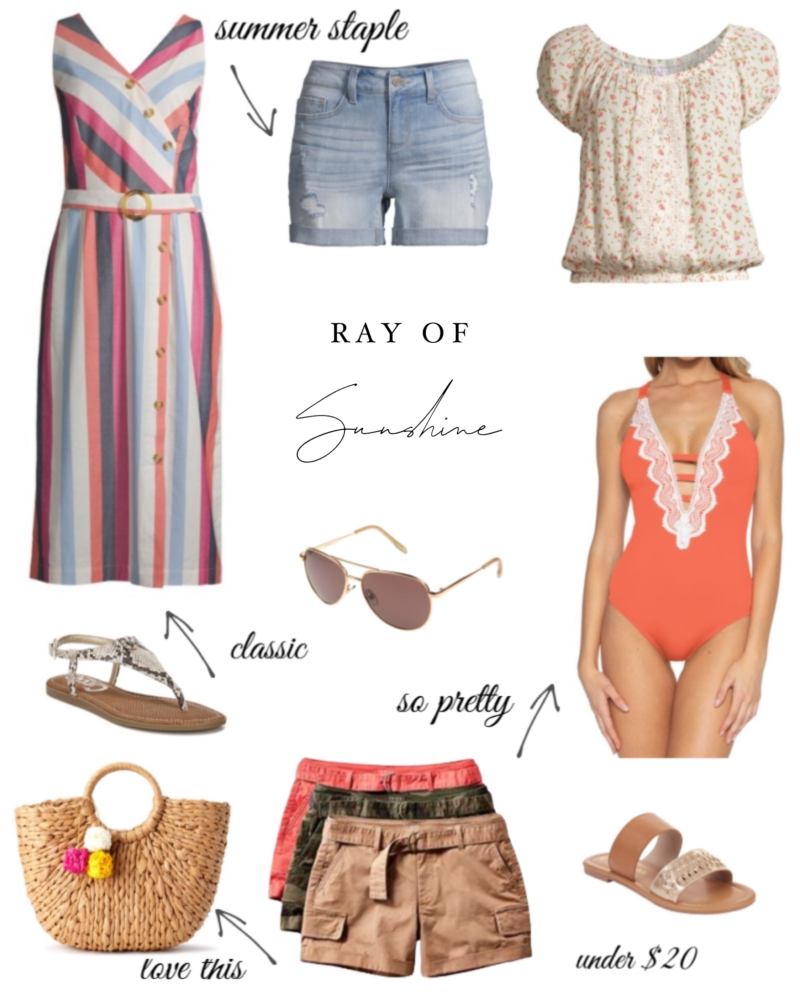 dress | denim | top | sunnies | sandals | suit | bag | shorts | slides
As we look to brighter days, I like the idea of infusing more color into the wardrobe. It doesn't take much to add a fresh feel and you certainly don't need to spend a lot. The striped dress is so classic for summer and is under $20. The shorts are darling and just $9. Great way to transition from yoga pants to more of a summer feel.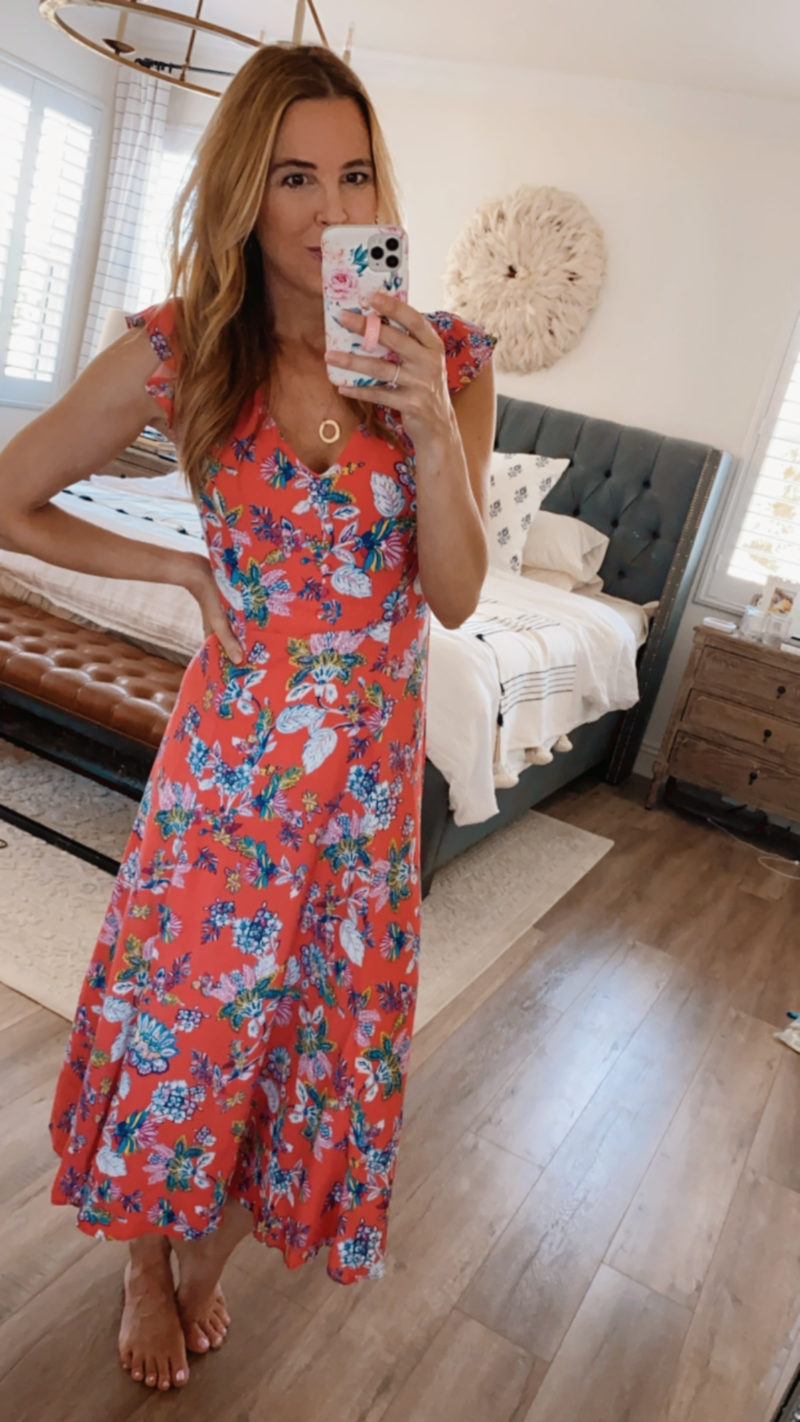 Speaking of summer feel, I am ready to start wearing dresses again. They are so easy and perfect for warm days. Even if it is just lounging with the family on the patio, I will take it. In fact, I might wear this for a date-night walk on the beach one evening. This dress is so versatile and really comfortable. It comes in three different colors and is under $40. This one is a bit more of a watermelon color in person.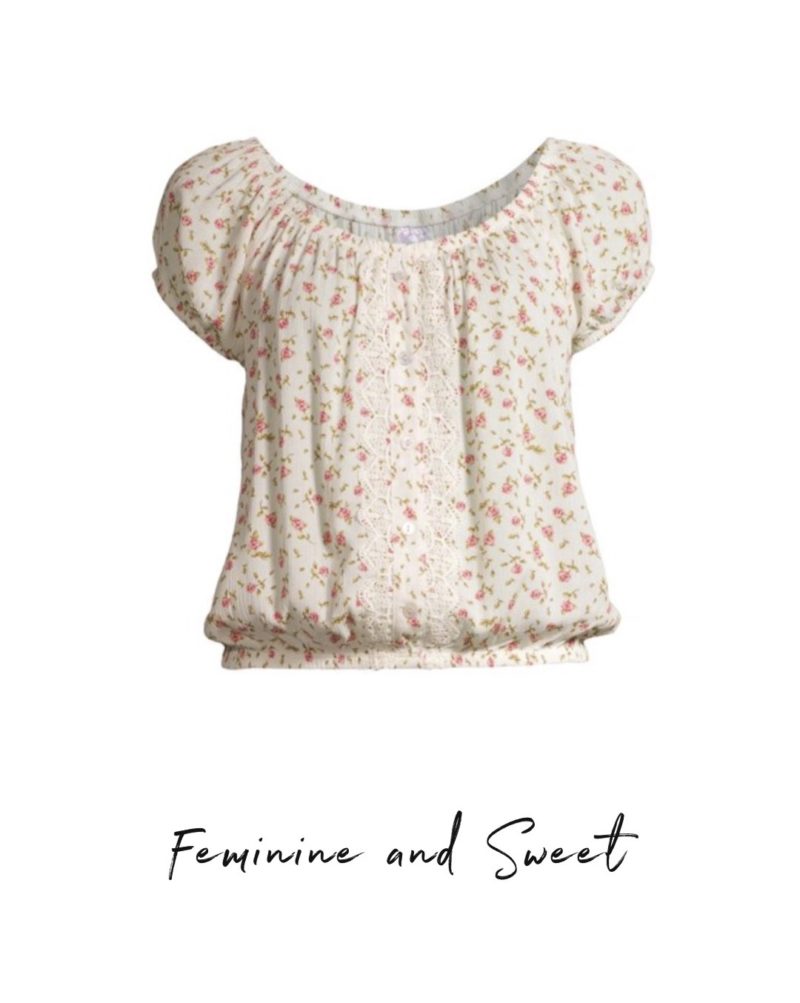 Yes to this! I love everything about this top. Feminine, flirty and just the right price. I would pair this with white jeans or a great pair of denim cut offs.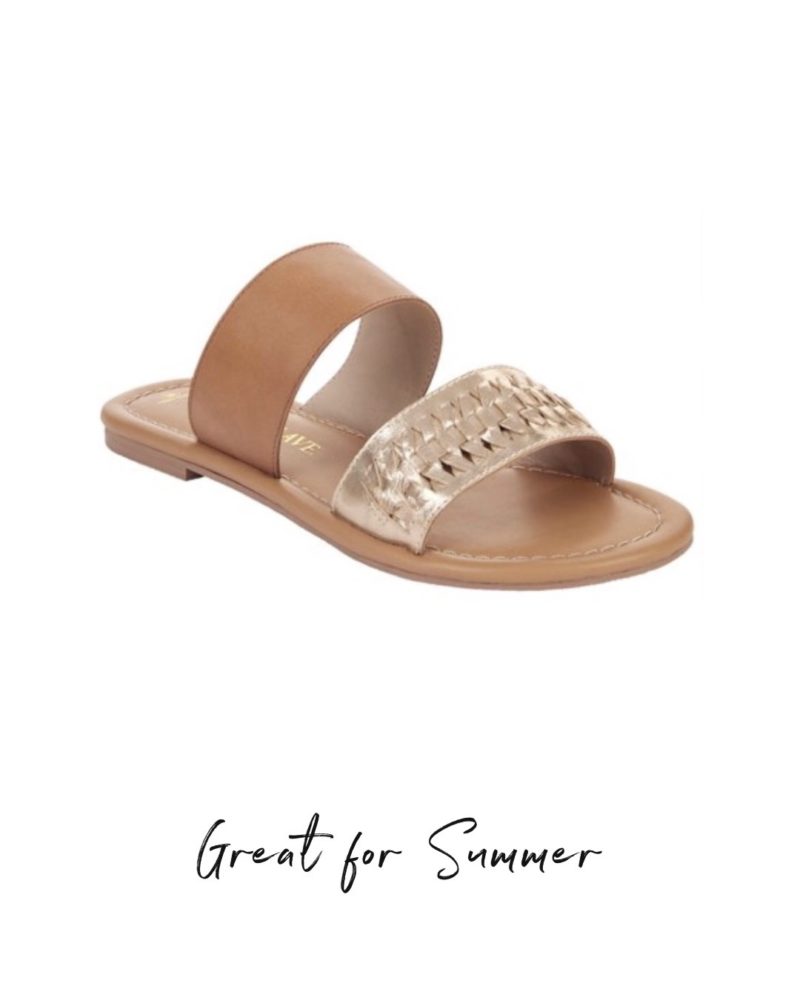 Simple and cute, these sandals are under $20 and a nice neutral look for warmer days. With the neutral colors, you could pair them with anything. Walmart has free 2-day shipping and free returns when you spend over $35. Always a perk.
Sunny Day Style Under $40

I think it's safe to say we are all ready for sunnier days ahead. With the holiday weekend upon us, I can't wait to pull out my shorts and sandals. Wishing you all a beautiful few days with your family.