Summer calls for flirty and feminine dresses. With so many graduations, birthdays, weddings and more, there is always a need for a new look. But there's no need to spend a small fortune. In fact I just discovered a dress that I am head over heels for and it's only $49. That's a steal. Today I am sharing more than 10 summer dresses all under $100.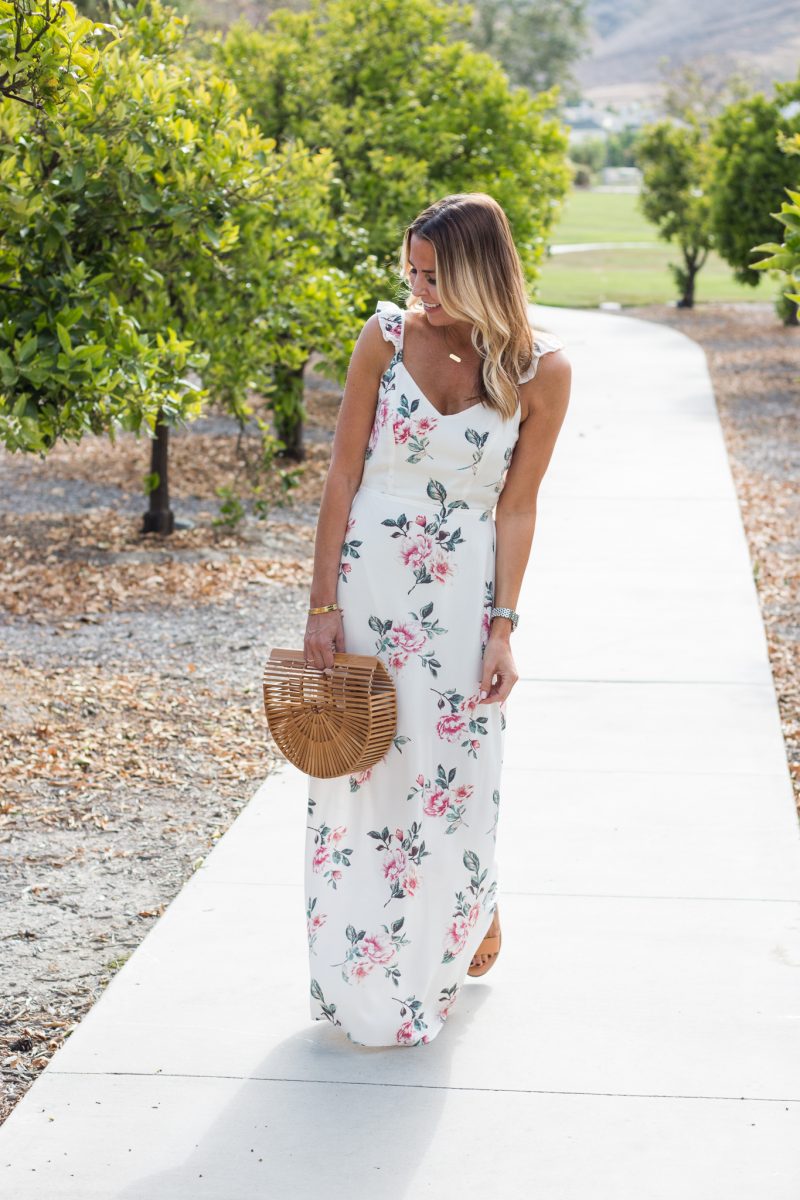 I loved this dress the moment I saw it on the hanger. But when I saw that it was only $49 I had to have it. It's lined all the way through the thighs and is a beautiful cut. To be honest, I love everything about this dress. The ruffle on the shoulders plus the pretty waistline. It's all really well done and looks so much more expensive.
FLIRTY & FLORAL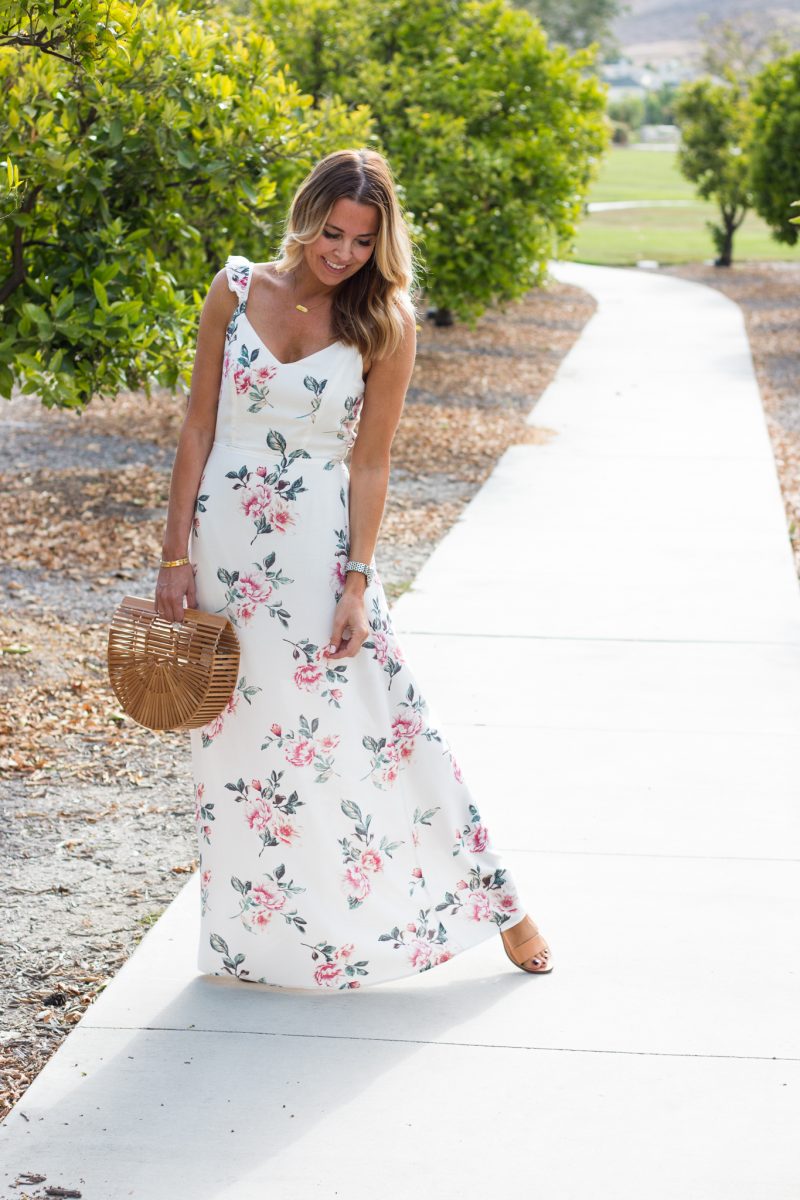 For sizing reference, I am 5'7″ and wearing a size small with flats. I honestly think this is one of those dresses that is worth having hemmed if you need to. It's just so pretty.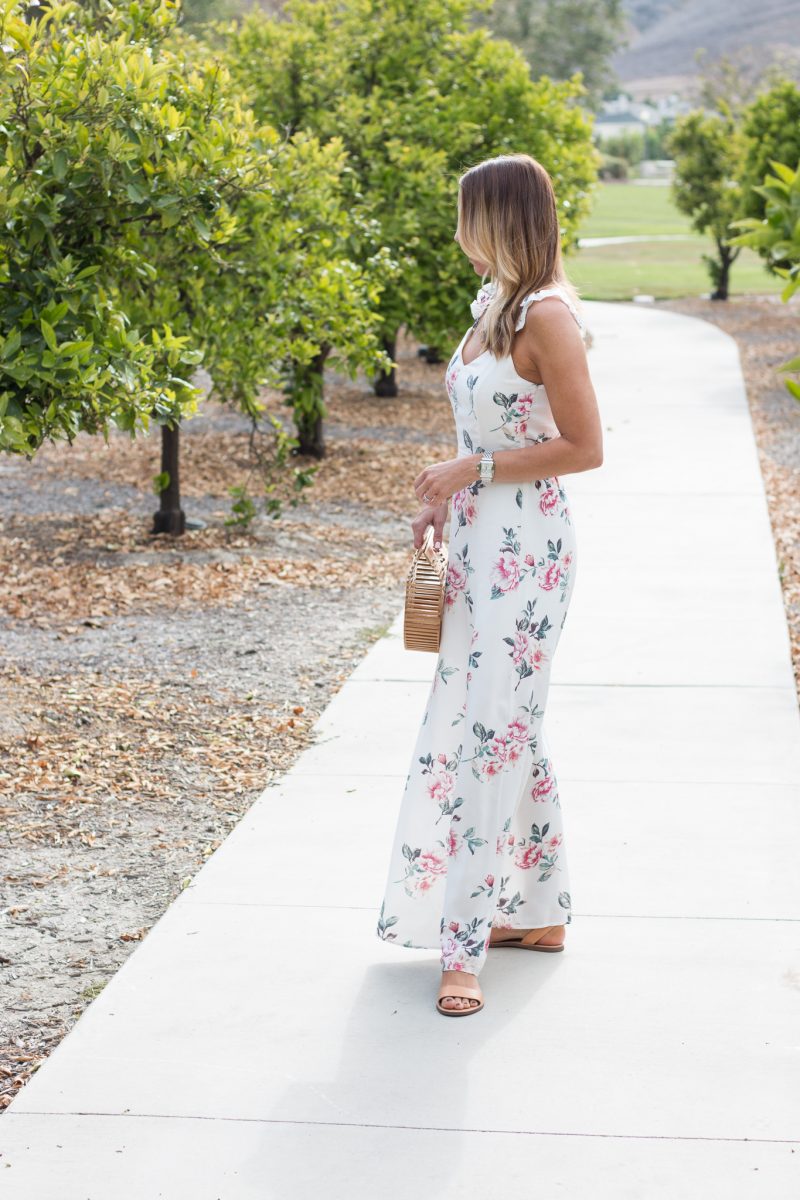 Showing you a side view so you can see how pretty the cut is. The wind was blowing making it look more like a mermaid shape which is not accurate. But it's not swimming in fabric which I really appreciate. It falls so nicely and does not balloon out like so many long maxi dresses.
MAKE IT CASUAL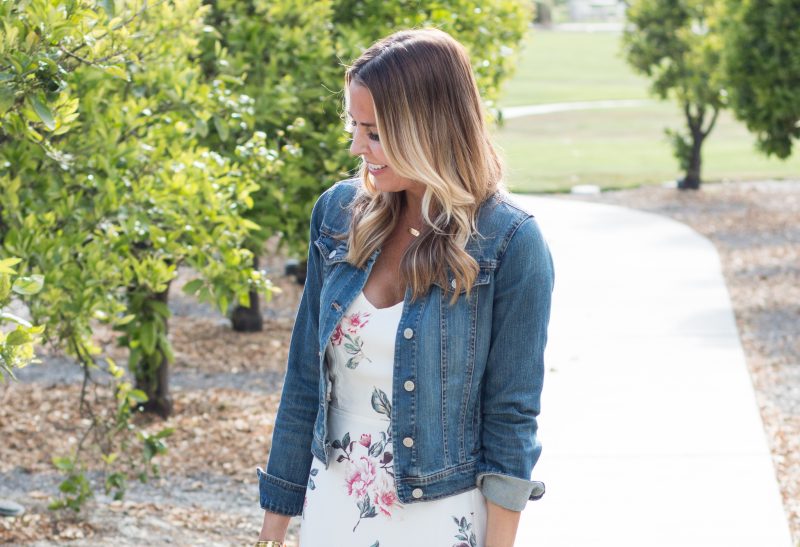 While it's easy to dress this look up, you can also dress it down with a denim jacket. It immediately looks easy and relaxed.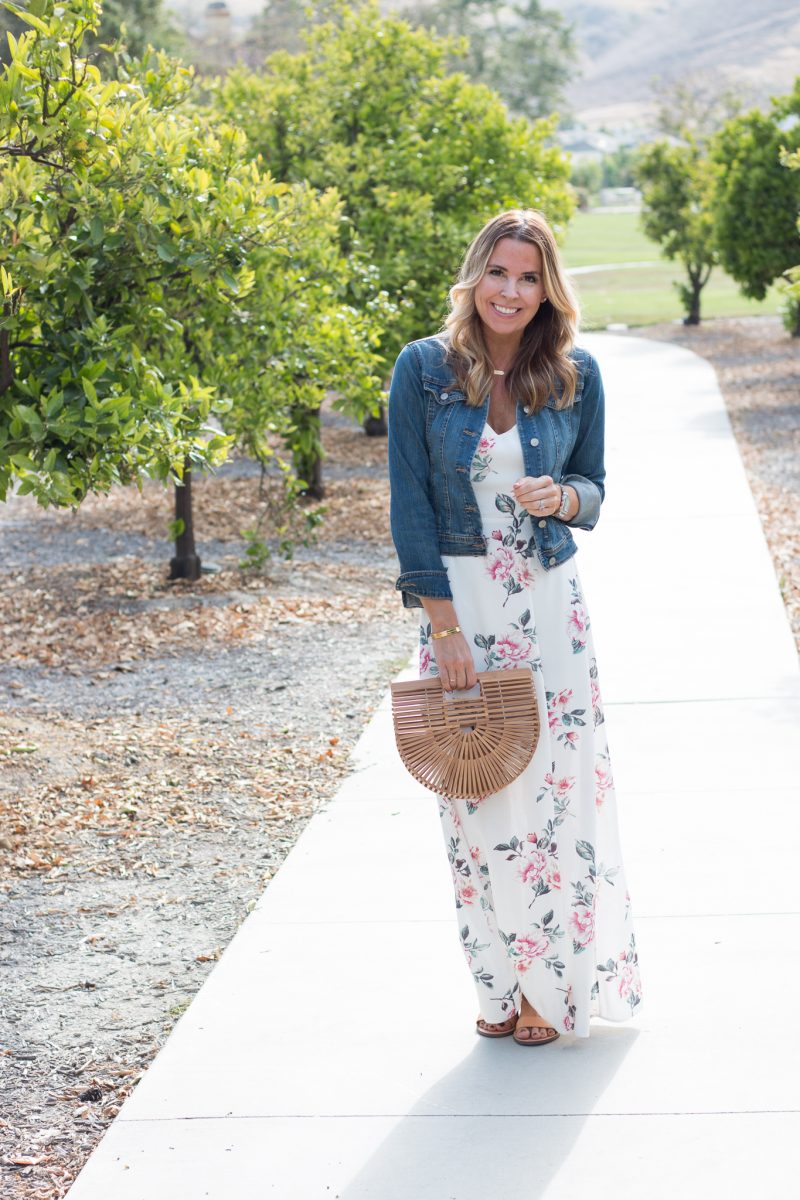 dress | sandals | jean jacket | necklace | handbag | bracelets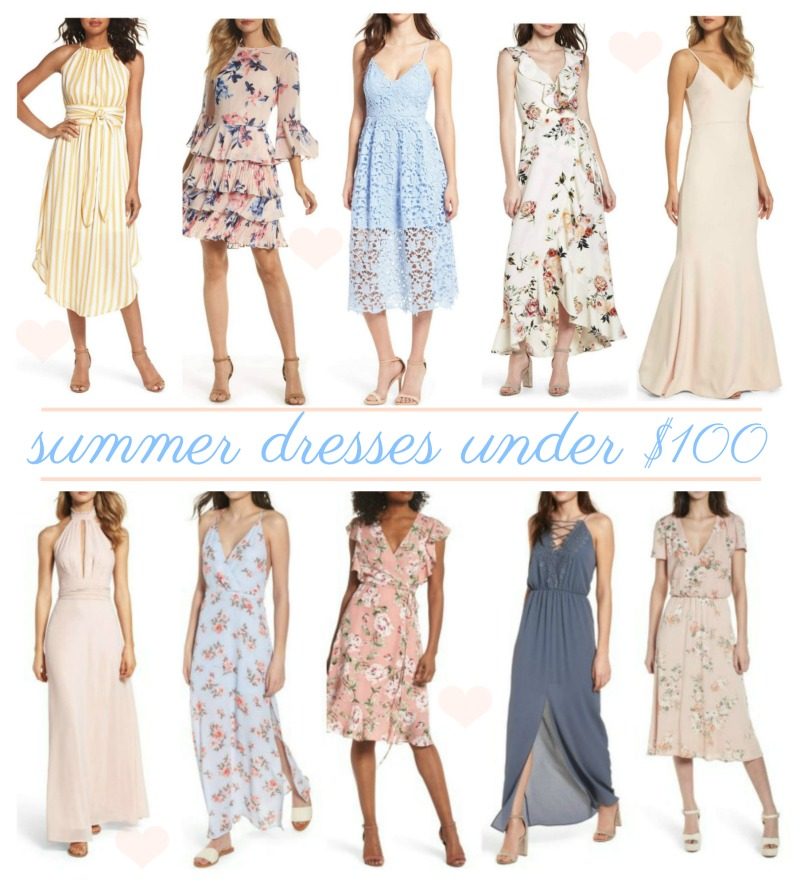 There are so many gorgeous dresses available right now and these are all under $100. I wish I could see them all in my closet. I have the jumpsuit that is cut like this dress and adore it. Very pretty and flattering. You already know this is one of my all time favorite dresses. And this one is gorgeous. It would be beautiful for a wedding or formal event. Sexy but still so classy. This pretty dress comes in a ton of colors and patterns so it's worth look at them. All so different. You can scroll through the dresses below.

To see details of any of these dresses, simply click on any of the photos above. Advance by clicking the arrows.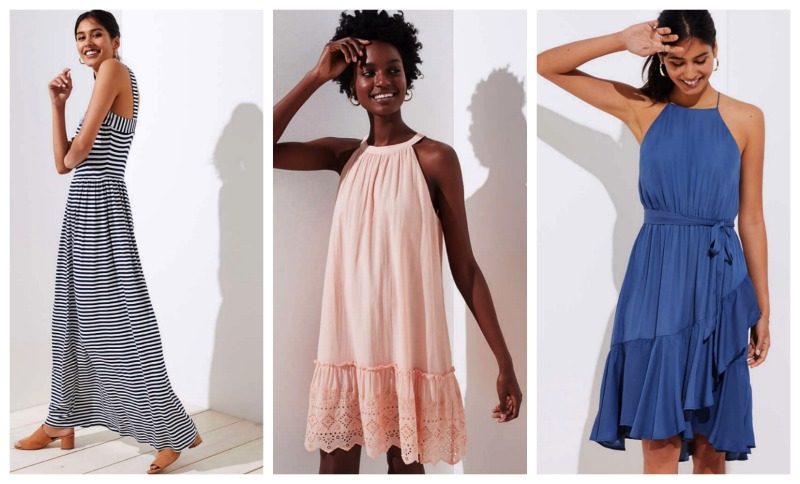 All three of these have received excellent reviews. The cut of this dress is so feminine and pretty. The draping of this one is gorgeous. I've noticed sizes are going quickly. Such a pretty dress to wear to a wedding or summer occasion.
ONE MORE LOOK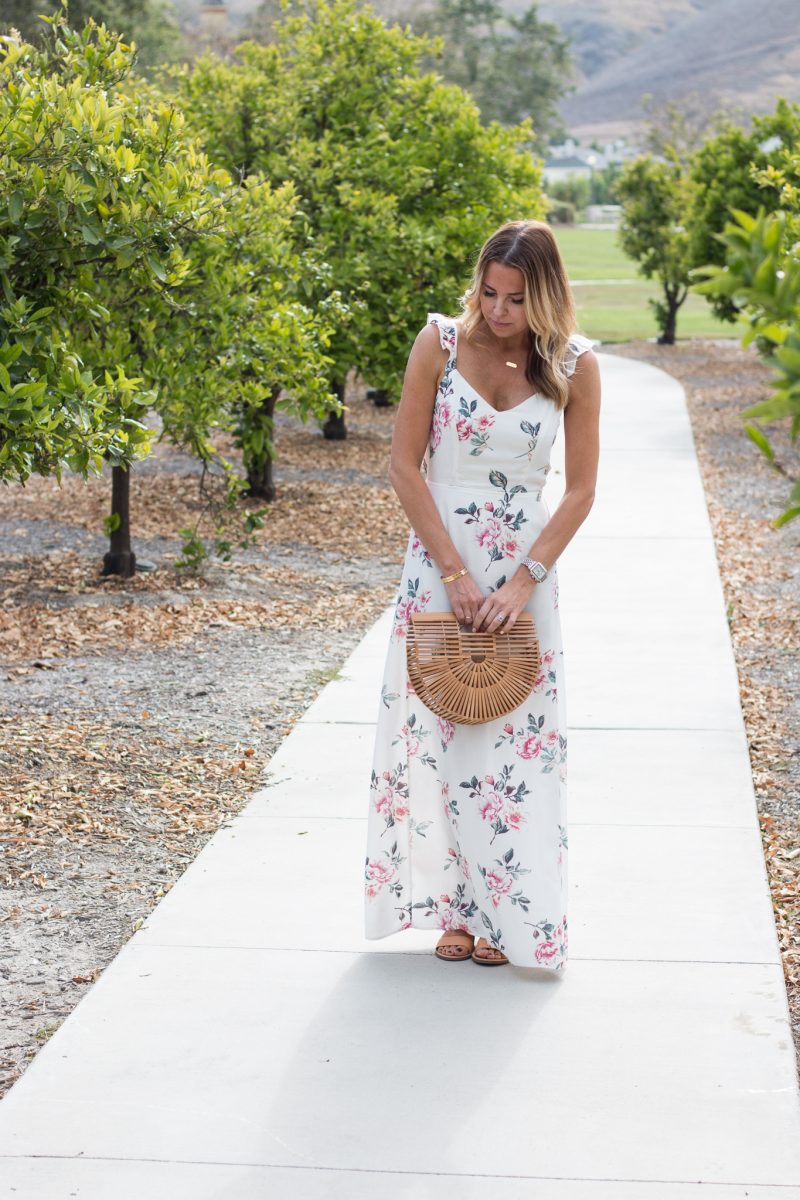 One last look at this pretty floral number. I am officially giving this dress five stars. It's a keeper, girls.
I hope this has given you some great options if you have any summer events on the horizon. Speaking of, I can hardly believe that our children only have three more weeks of school. I am fairly certain it was just the first day.
On an entirely different note, I am in the car so much these days and looking for podcasts. If you have any recommendations, please leave them in the comments below. Hook a girl up! Have a great day.