Well, good morning, friends!!! Hope your week is going well. I want to start out by thanking so many of you who commented on my Instastories. I often share snippets of my shopping trips with my mom and you all were so supportive and kind. Thank you for allowing me to share my journey. It's my hope that going through this out loud helps others.
Excited to share one of my favorite looks with you today. Plus more goodies for summer and lots of stripes. And everything is under $100.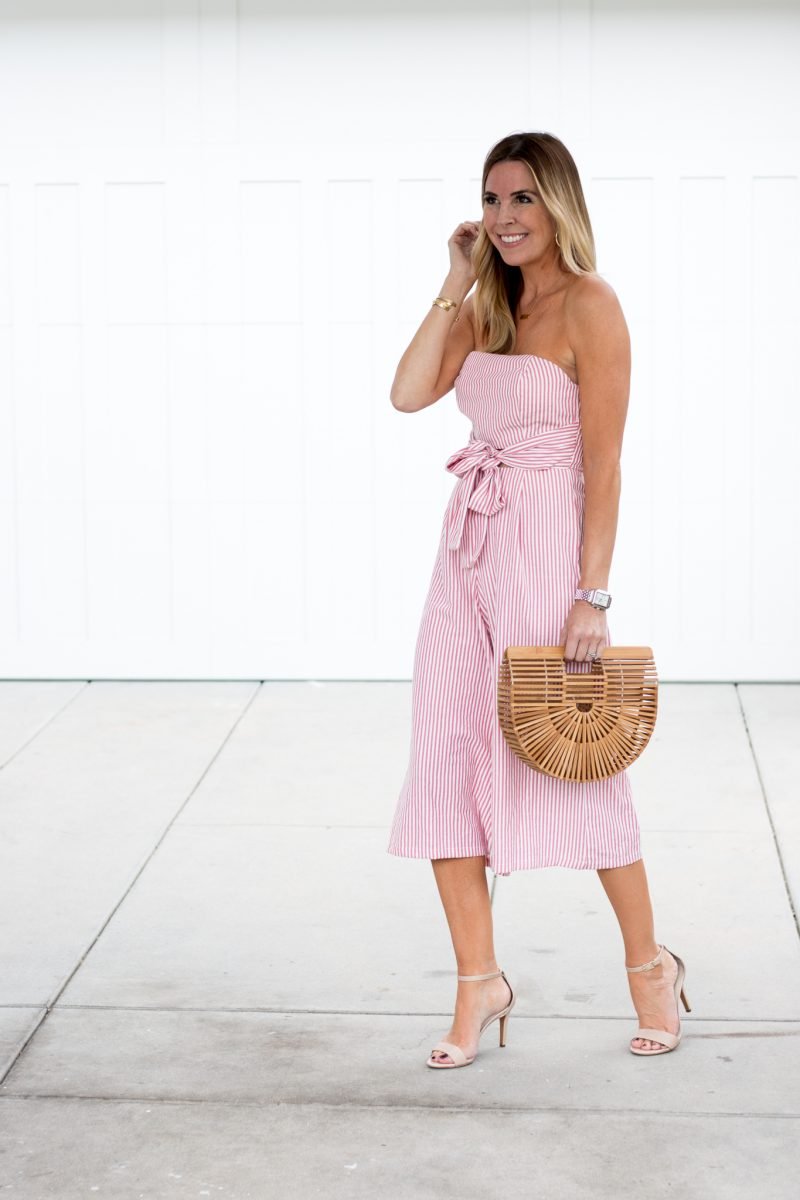 So why choose a jumpsuit?! Let me tell you! It's my third one this season and I am in love with the concept. There is no thought involved! Basically your outfit is done. Add a couple of cute accessories and the look is complete.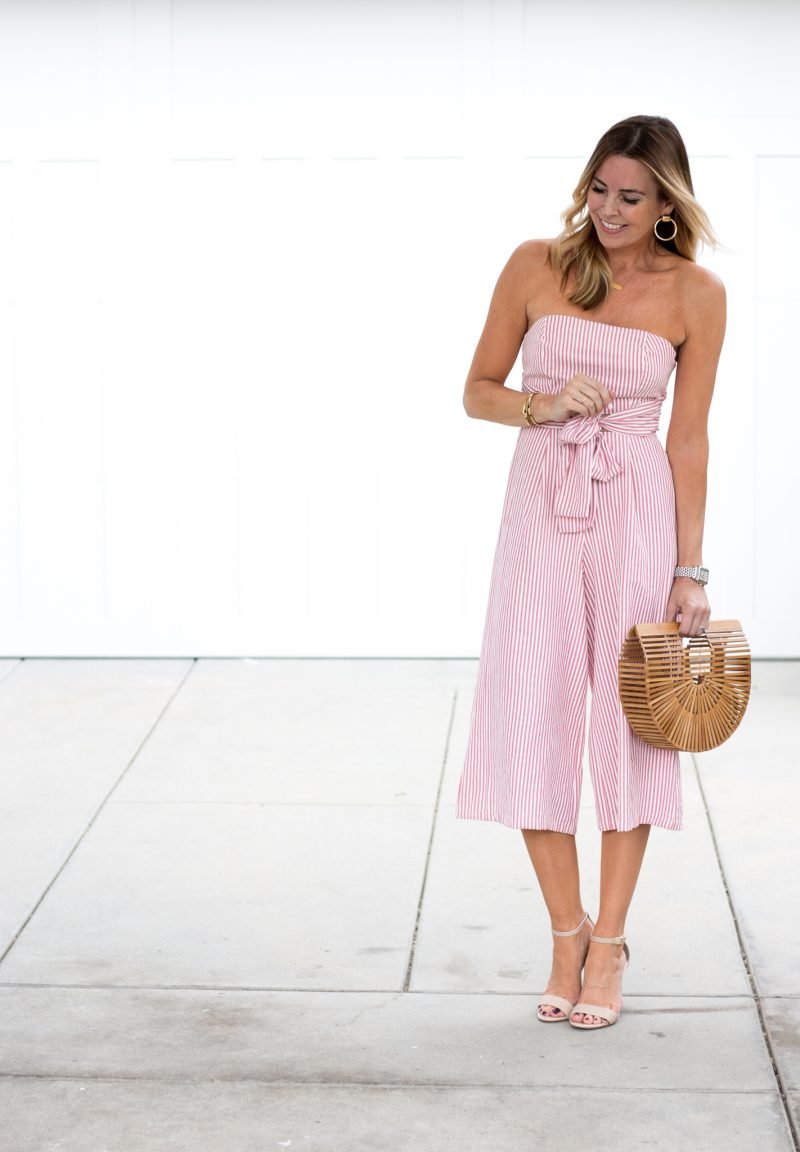 I knew the second I saw this little number I needed to try it on. This jumpsuit is only $55 and the cutest cut. Plus it comes with straps so you can make it a bit more casual. Would be great for a lunch with the girls or for a summer wedding shower. The gold earrings are a fun statement and are extremely lightweight ( I can't stand earrings they tug on my ears).
SIZING INFO: For reference, I am 5'7″ and wearing the size small. I am generally a size 2 or 4.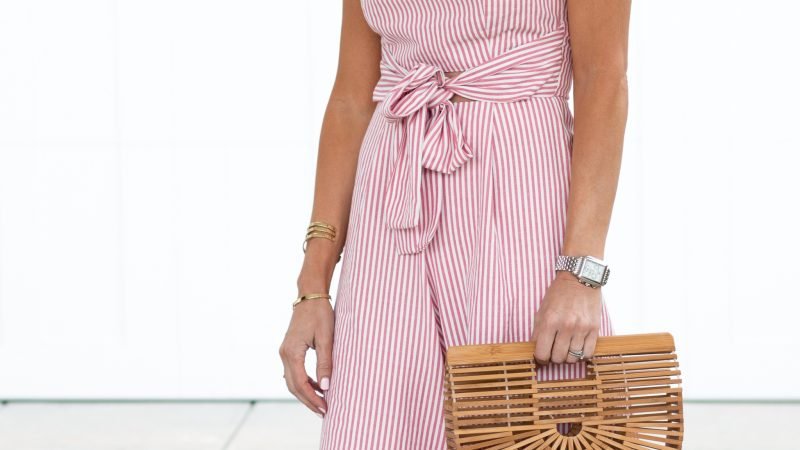 I just wanted you to see the stripes close up. The pink and white is so pretty for summer. The handbag is a knockoff of the original (but looks EXATLY like it) and is only $40 ( I am carrying the small).
jumpsuit | heels | handbag | earrings | bracelets | ring
If you don't already have a pair of strappy nude heels, you need to change that. I wear them ALL.THE.TIME. They are my go-to day or night heel because they look great with everything. Plus they are on sale right now. I love the nude patent leather.
If you are looking for a great strapless bra, this is one I love.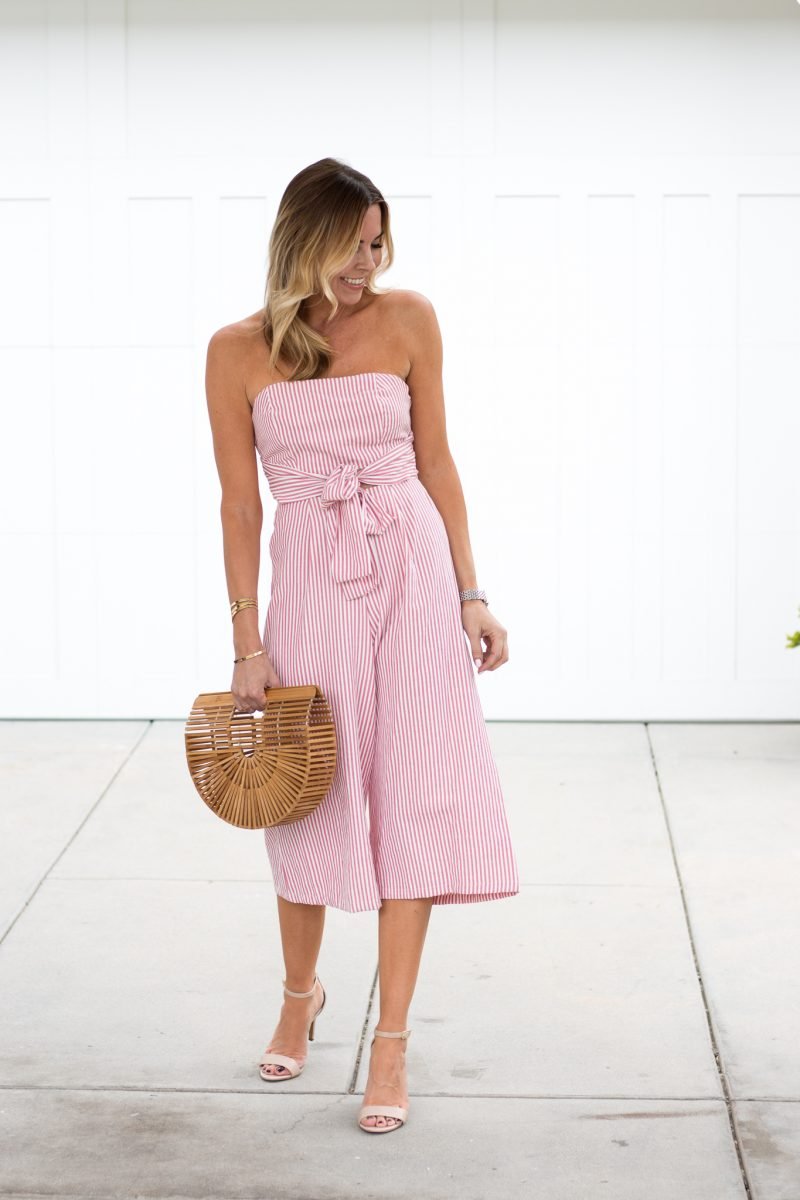 MORE JUMPSUITS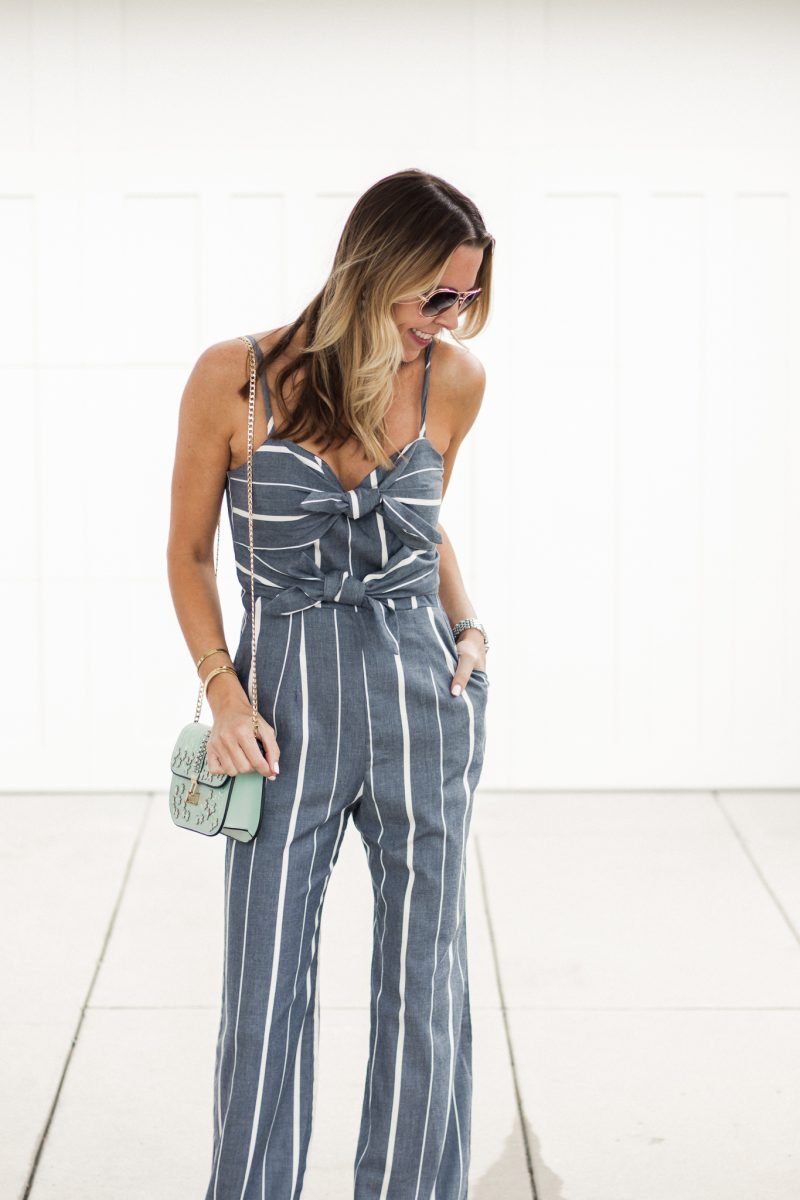 This is another favorite jumpsuit of mine. I receive so many compliments when I wear this. The top of it is lightly padded which is awesome.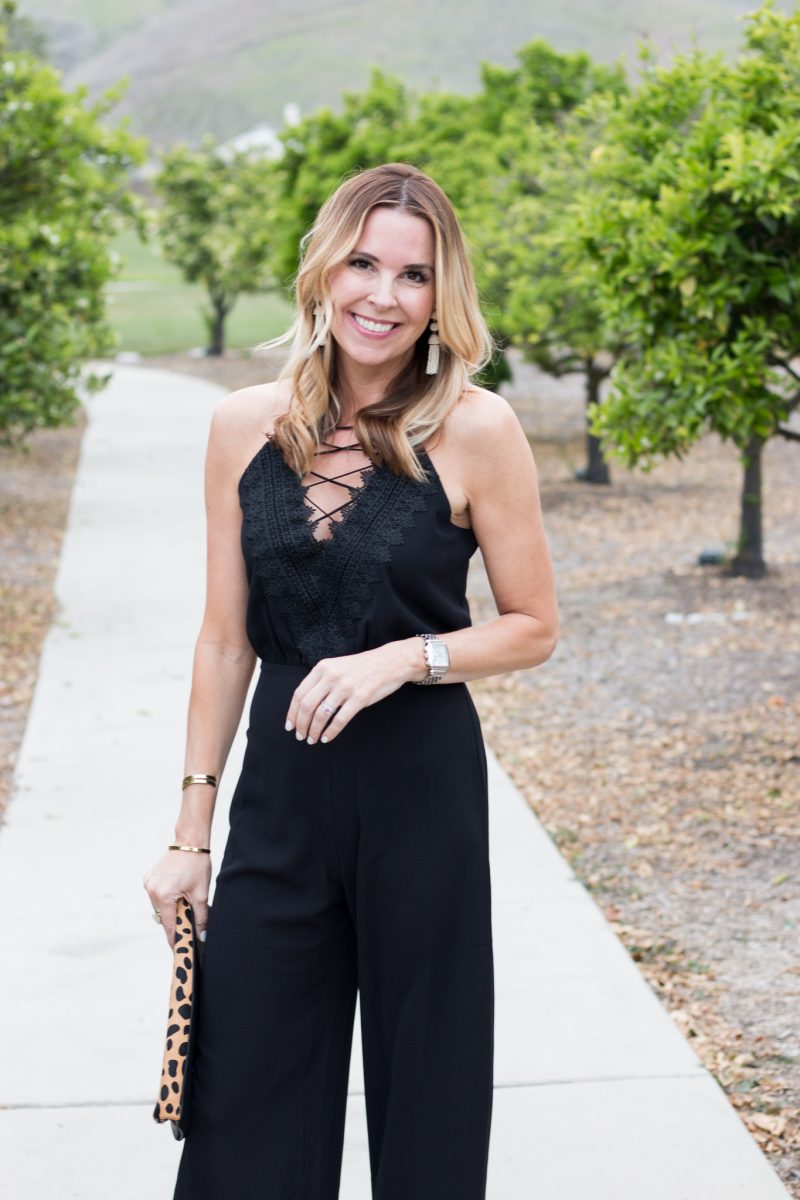 jumpsuit | heels | clutch | earrings | bracelets
If you have a more formal event, this pretty jumpsuit is ideal. It's such a beautiful cut and extremely comfortable to wear. I love pairing it with a bit of leopard.
MORE STRIPE LOVE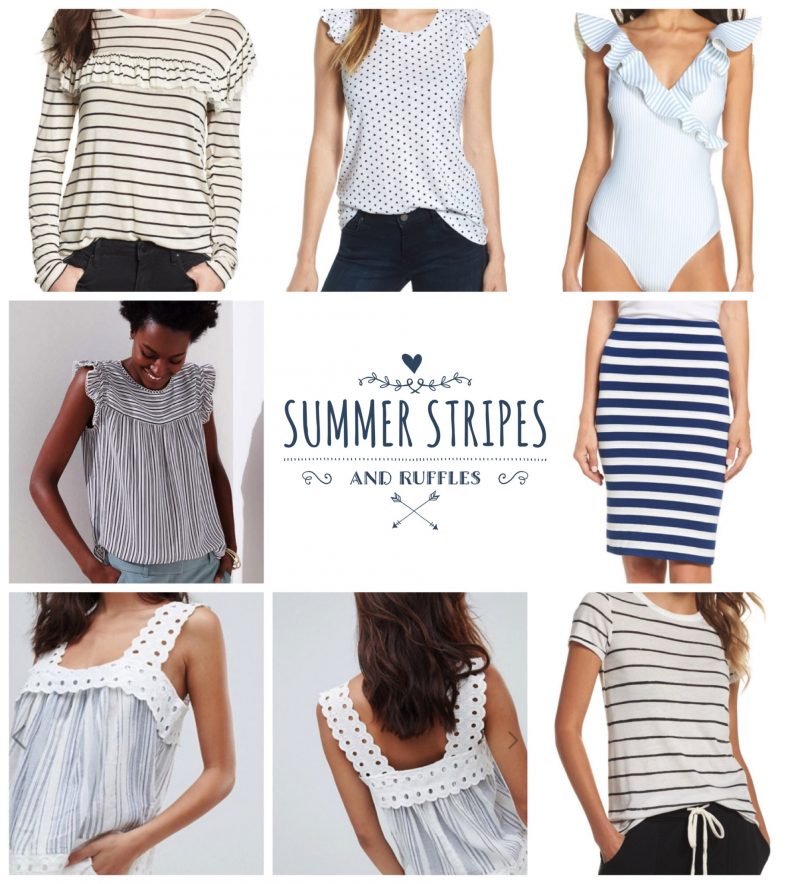 All of these are soooo cute. This top is gorgeous!!! Have you seen these tanks? I love the ruffles so much. Cassie from Hi Sugarplum launched a line with Gibson and everything is adorable. I have this skirt, too and it's really cute for summer!! I think I need this gingham top. So fresh and cute for this time of year. The nice thing is that the entire line is under $70.
Shop These Styles

I have this striped top and adore it. It's extremely soft and now on sale. I really like the casual vibe of this one, too.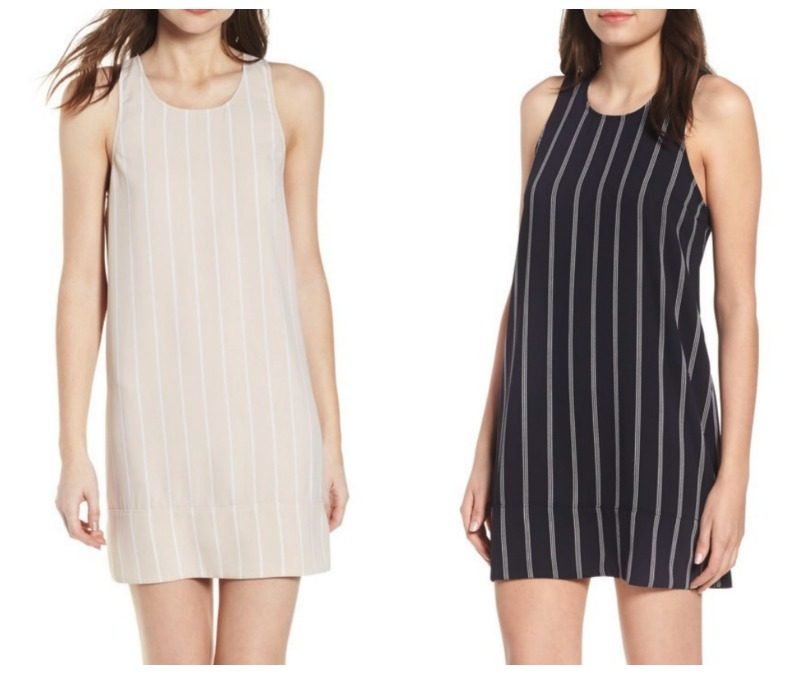 Don't forget this darling dress is still on sale for $29!!! It's such a fantastic dress for traveling. It doesn't wrinkle and a very flattering cut. I have it in a couple of colors and wear it with a denim jacket quite often.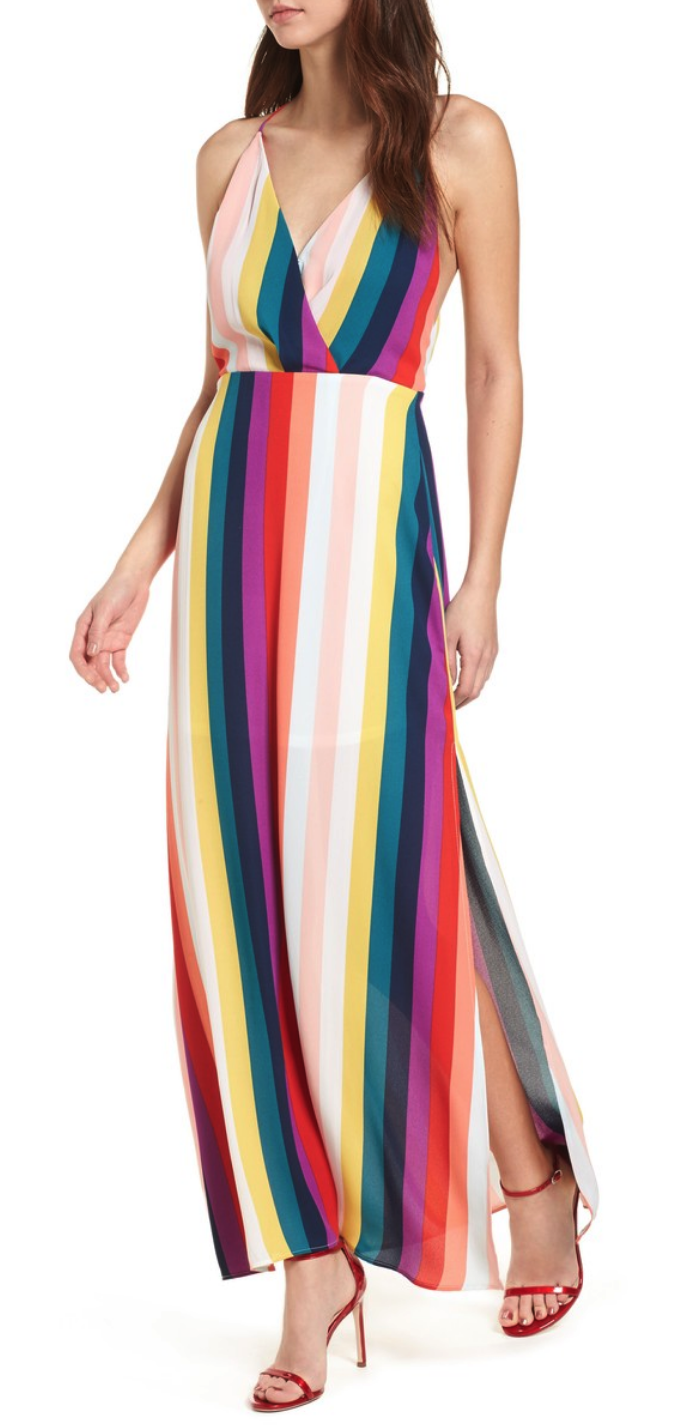 Lastly, this beautiful dress is only $55!!! Such gorgeous colors. It has received great reviews and comes in 9 different patterns.
What are your plans today? I am meeting up with a friend and then headed to Serena & Lily to look around. It's on of my favorite shops. I'll be sure to share some highlights on my stories. Also working on some fun projects around the house and can't wait to share.