Thank you for the sweet comments about our special weekend. While yesterday we were all struggling to get through the day, everyone woke up ready to rock this morning. Nice to have our energy back. And with a spring in our step, comes a fun style for this time of year. The romper! I am pretty picky about rompers that work for me and this one checks off all of the boxes so I wanted to share a cute summer style.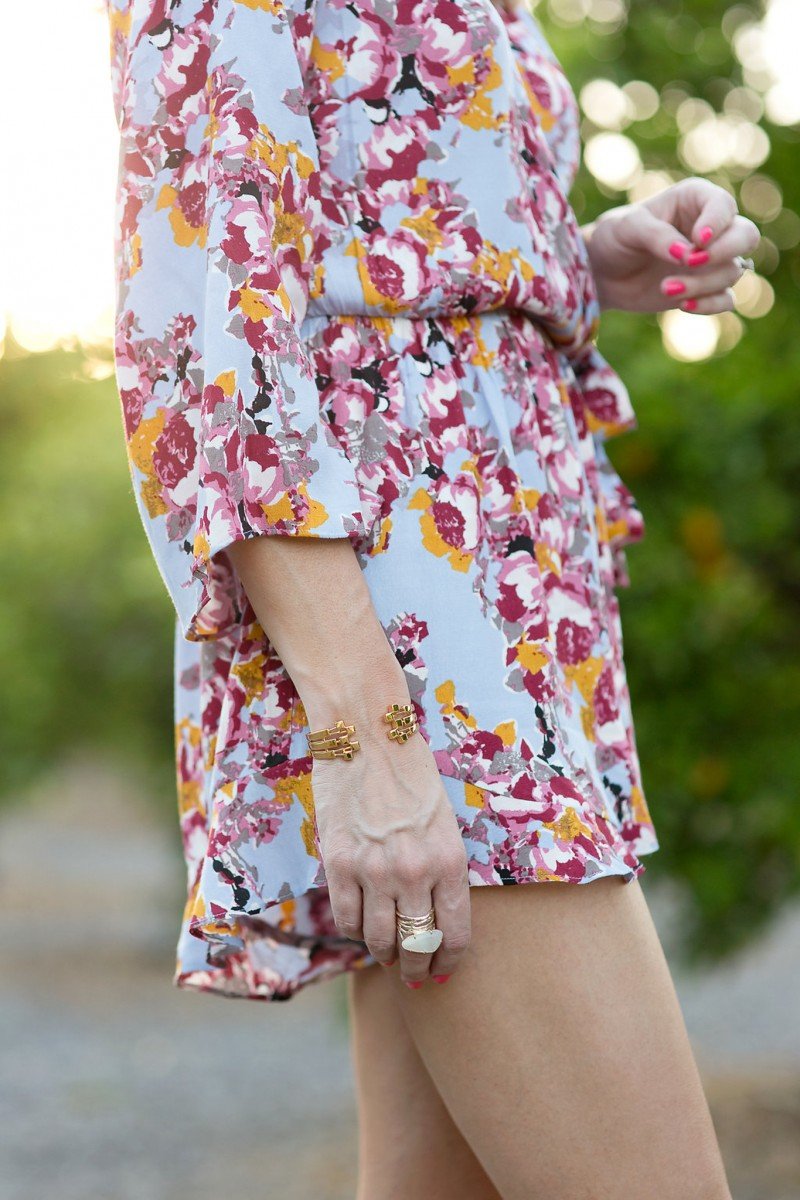 First of all . . . that print! I am in love with it. I saw it in store and held it up. I am pretty sure I was the girl saying, "Ugh. That is so cute!" out loud. I do that a lot. It's embarrassing but it's real. Anyway, I didn't try it on but it was one of those pieces you keep thinking about. So I went back, tried in on and was charmed buy it's cut and style. While it's short, as rompers are, it's longer in the back. Can I get an Amen for that? And it has a bit more fabric with it's ruffles and flowy style so it feels like you are wearing more fabric (in a good way). And having it dip longer in the back means I'm not showing anything I don't want to. No one needs to see that.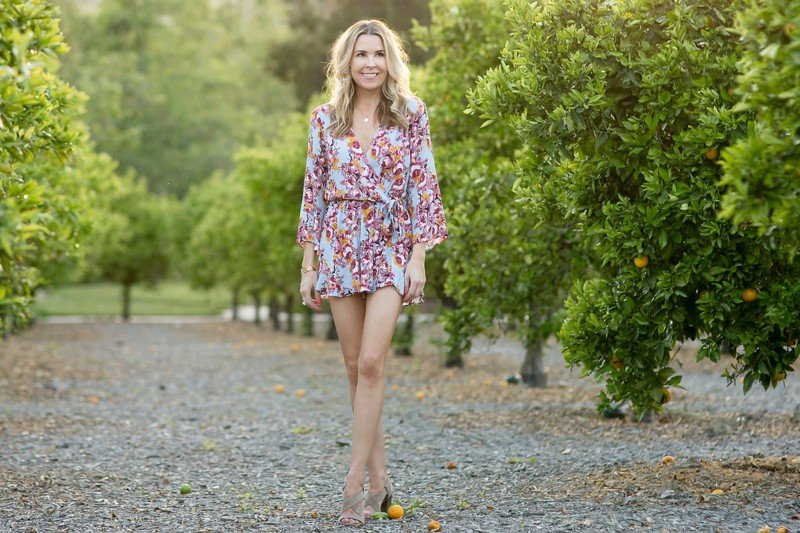 I also really like the wrap style and the bow on the side. And if you are thinking about trying a romper but it's out of your comfort zone, you may find that a longer sleeve makes it work for you. If you are showing a lot of leg than covering the shoulders can often offset that and you'll feel feminine and flirty without it being over the top. This romper also comes in another really pretty gray floral print. And this one is another feminine romper with longer sleeves.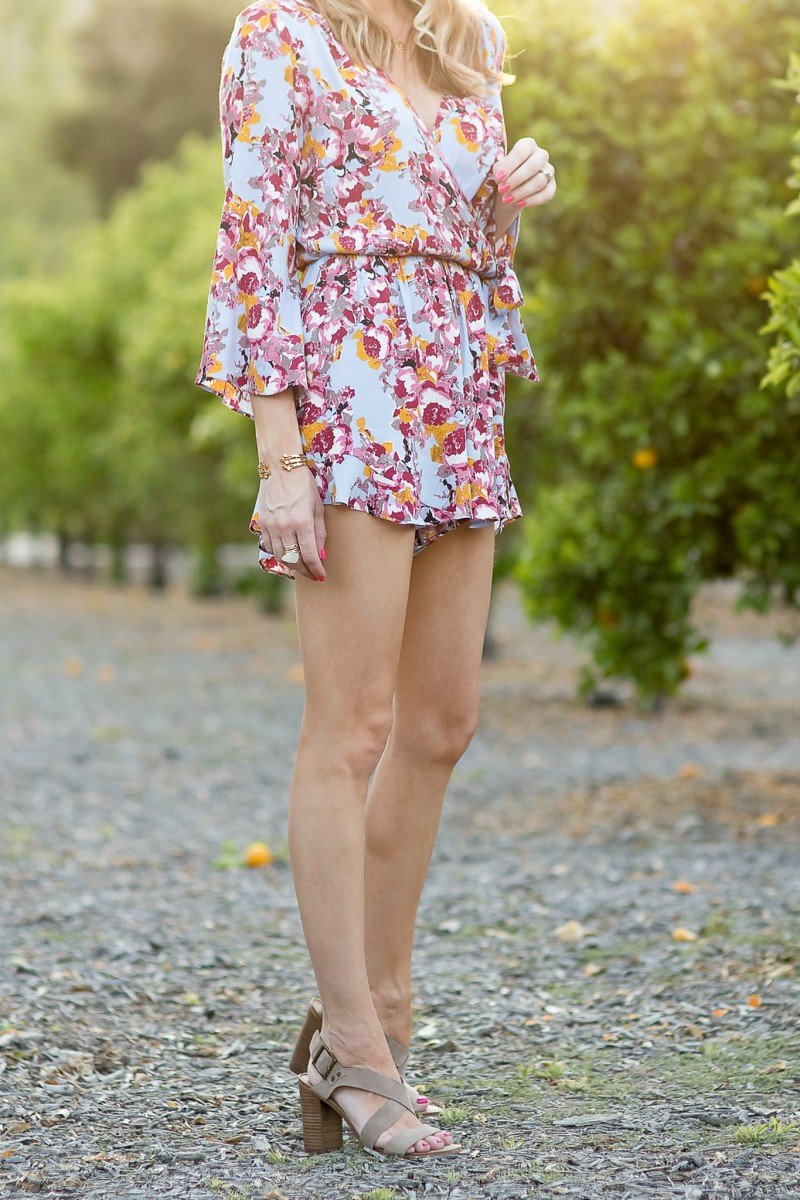 romper | ring | necklace | heels | handbag $40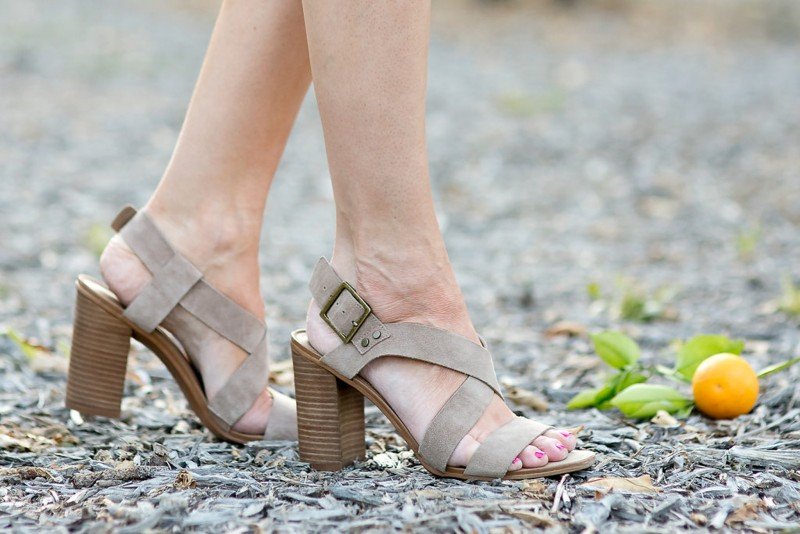 Are you tired of these heels yet? Sorry. I love them. I have been a convert to the block heel as they are so comfy. These are not inexpensive but will last and each time I wear them someone wants to know where they came from. I am a huge Franco Sarto fan for comfort and quality. To me, it's worth it.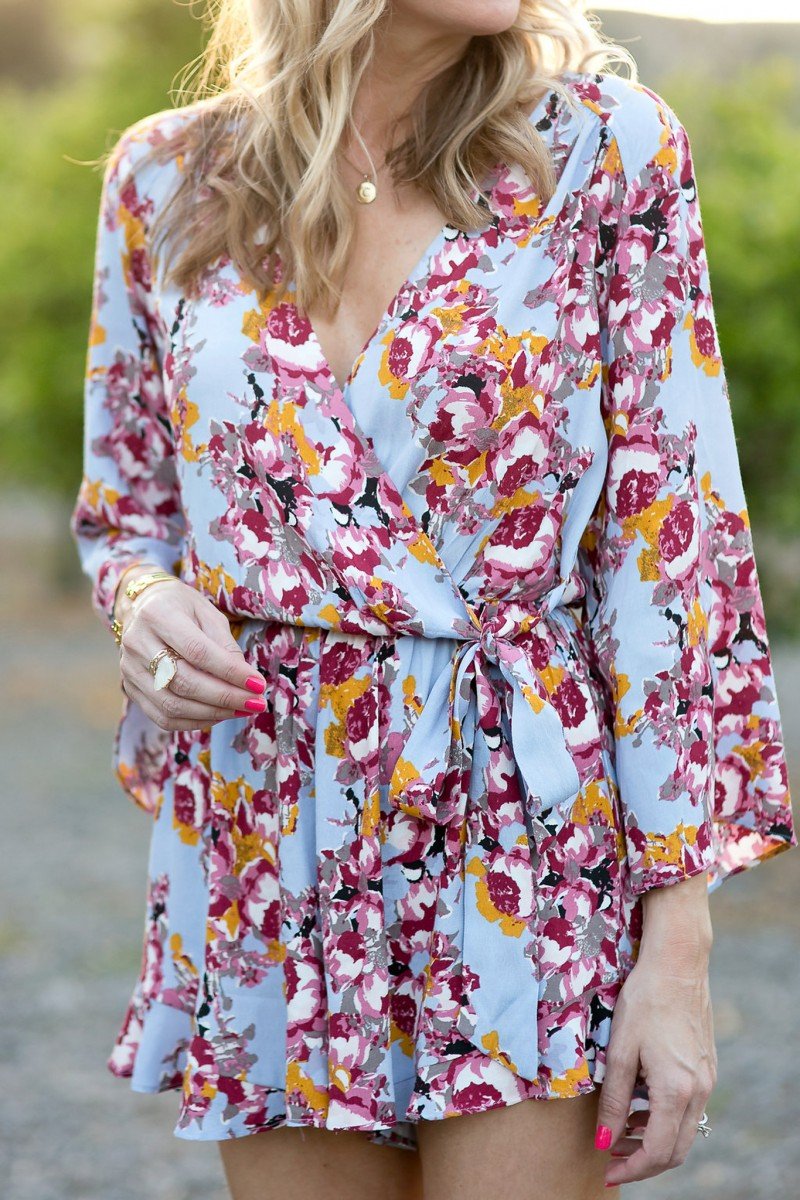 Here's a good look at the bow on the side and the cute ruffled shorts. Those little details make the romper unique. And highly recommend this sweet Kate Spade pendant for a Mother's Day gift. I love mine. I also spotted this romper which has a cute racerback style.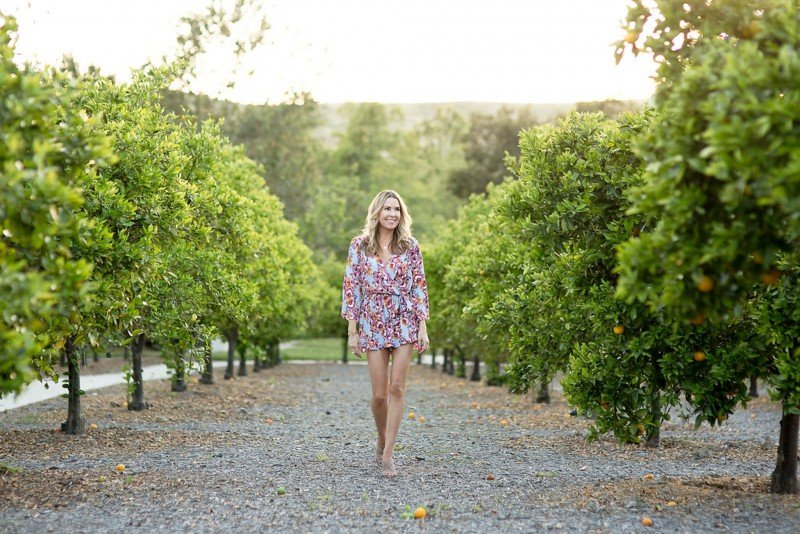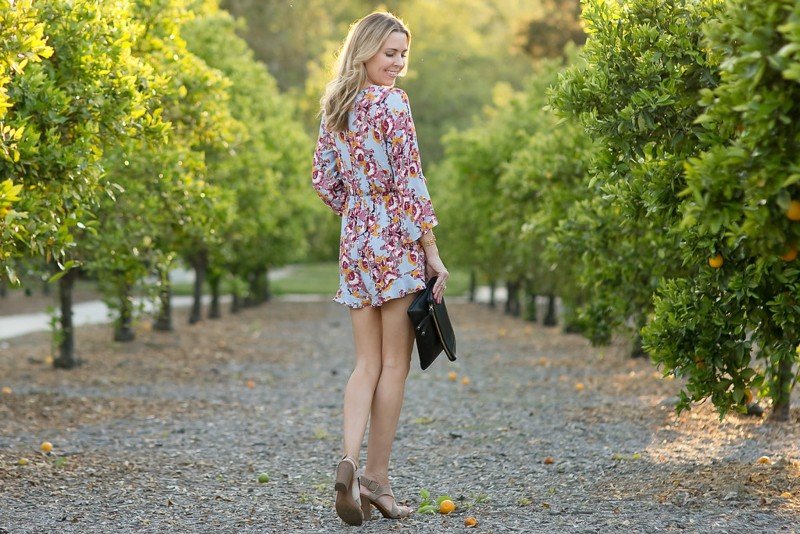 Shop This Look

See what I mean about the back? It's still really flattering, but the length makes me more comfortable. This is going to be one of my favorite looks for summer date nights or a girls' night out. My husband loves the look, too which is always nice. Do you have any rompers? Do you like them?  I rounded up a few more below.
Cute Rompers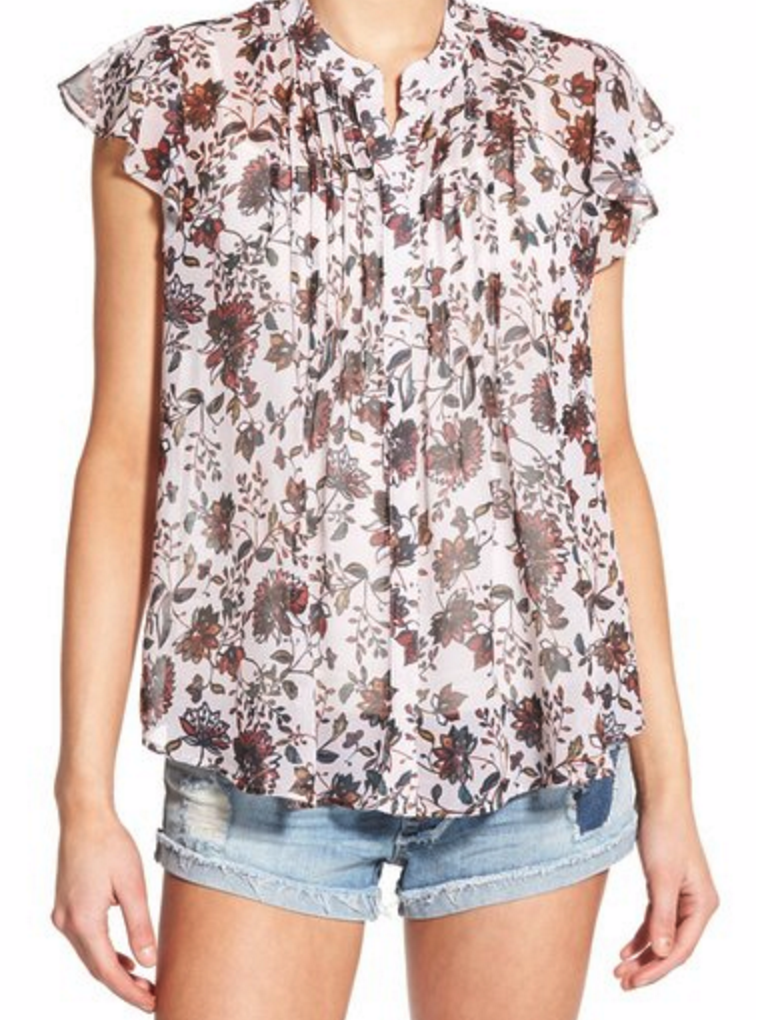 If rompers aren't your thing, I found some other really pretty floral pieces for summer. There is something so fresh and beautiful about a floral print. I love the flowy look of this top. 
Floral Looks for Summer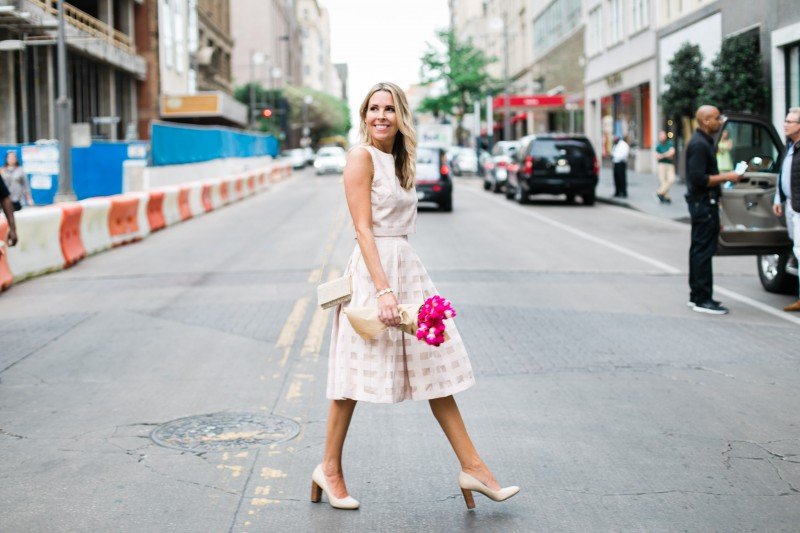 And lastly, do you remember this two piece dress I wore? Well a very similar style (with floral print) is now 40% off.  Just wanted to let you know. Darling for a summer wedding or any special event.
Have a great day. I am hoping to get a before and after project done with where I keep my jewelry. It's such a disaster it's not even funny. Working hard to change that! Hope to show you soon.
*Photos by Gabi Wells. Affiliate links used. 
Shop the Post