Ladies. Listen up. It's almost summer. And as much as we all like to think it's going to be rainbows and sunshine for three months, there are always moments of panic or frustration. I have yet to meet a mom who says summer is always a piece of cake. Don't get me wrong. It's awesome to have the kids home and I am the girl counting down the days. But I am a realist and I like to have a plan in place. Let's just call it an insurance policy. I've teamed up with Victoria Emerson (one of my favorites) to bring you my summer survival tips. Not to mention darling accessories which are buy one get one free. Bam.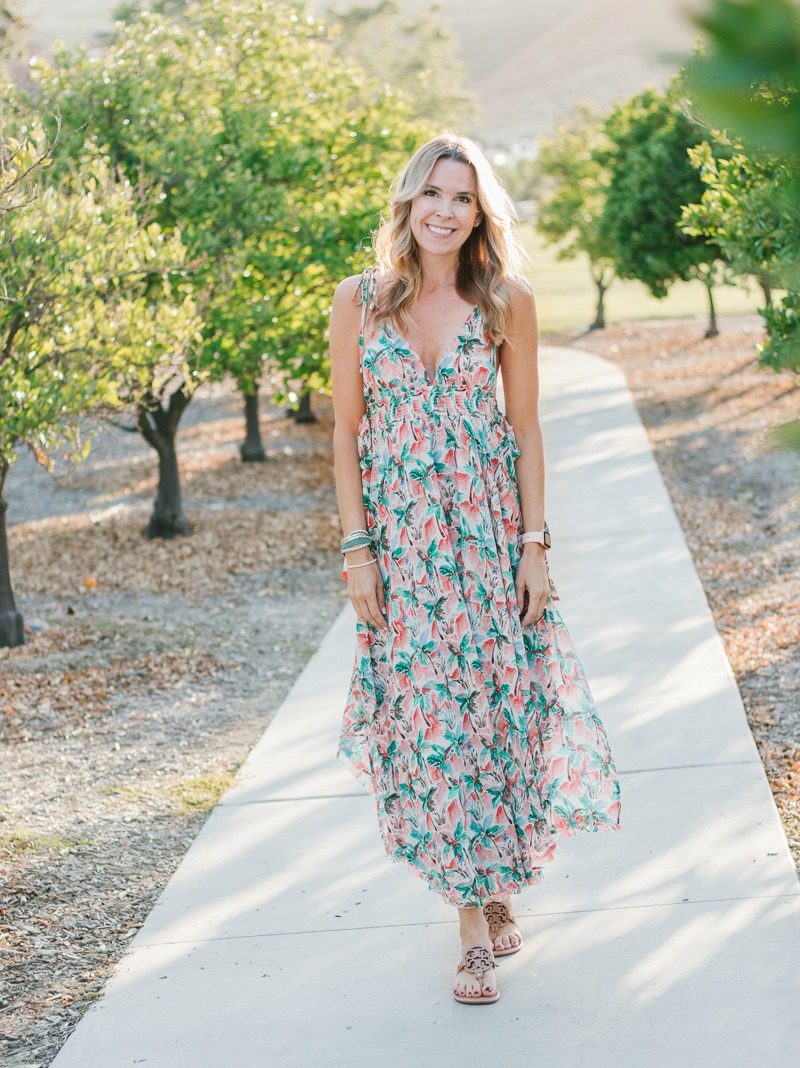 ONE | Make a Plan
I'm not talking about micro-managing summer. That's zero fun. But I do think having a loose plan in place gives you a sense of calm. Camps? Sports practices? Swim lessons? Trips? Get it lined up now. I am not a fan of over scheduling children but we do like to pick a week at vacation bible school as well as some sports clinics to keep them active. Sprinkle in a couple of family getaways and suddenly there are things on the calendar to look forward to. I also like to keep this phrase in the back of my mind, "Reading, recreation, and relaxing." Three loose elements to keep in mind each day.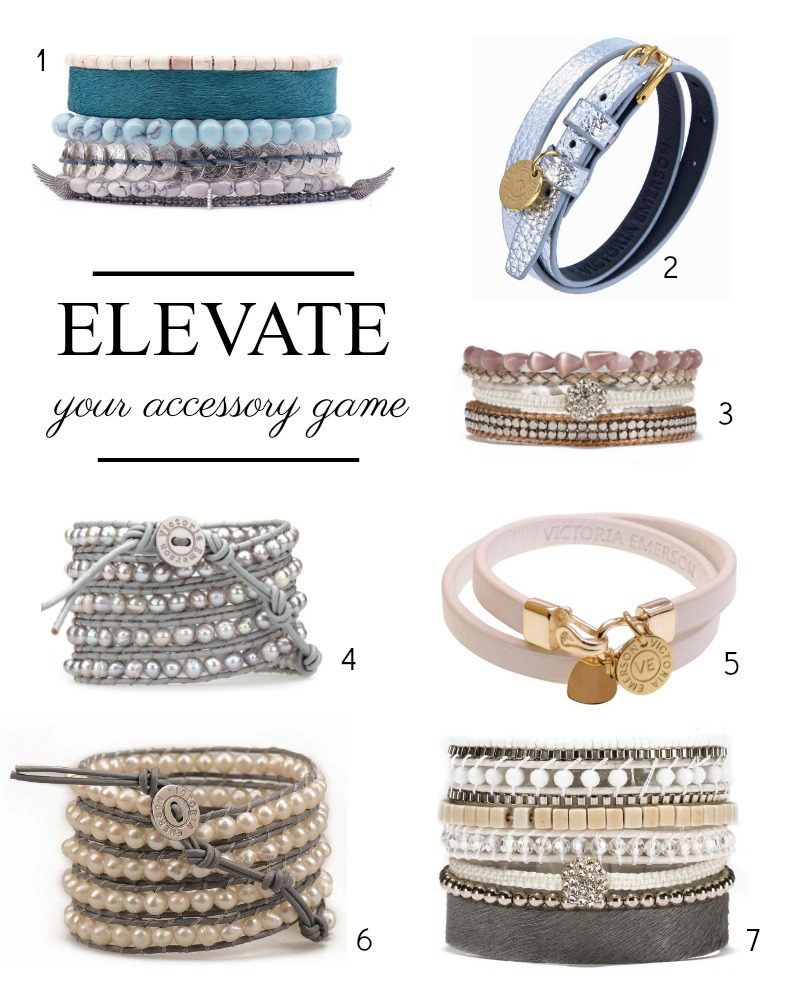 In accessory news, Victoria Emerson is one of my very favorite brands. I adore their cuffs. They are beautifully made and many of them are even reversible. What I love most is how much they elevate an outfit. They are currently buy one get one which is awesome because the prices are so great to begin with. Think gifts, my friends! Or treat yourself. I wear this one all the time.
TWO | Keep it a Bit Academic
We are advocates of learning year round. Summer doesn't automatically mean turn off the brain. I love that it signals a more relaxed schedule and no homework. But I love the idea of kids learning through what they experience. There is something really special and lasting about that. Taking a trip? Take a blank journal and have them spend ten minute each evening drawing a photo and writing an entry of the days events. Or have them figure out the tip on the bill when you are at dinner. Planning a road trip? Have the kiddos figure out a route and how long it will take. Have a creative spirit in the house? Let them make a movie of life's events during the course of a week. Just keep them thinking and creating. No rules. Just meaningful activities.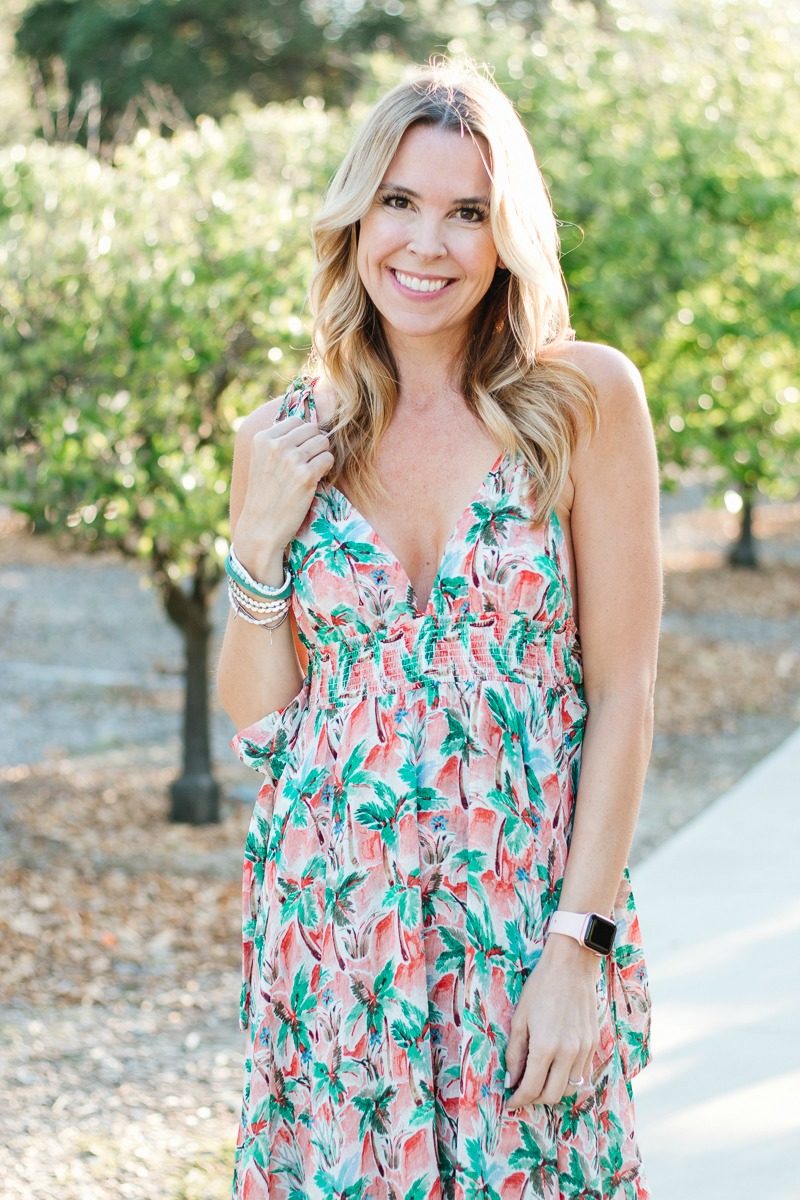 THREE | Daily Check Off List
This is something we are doing this summer and I am super excited about it. Before the kids can hop on a screen of any kind, they need to check everything off their list. You can taylor this to whatever age group you like. With two junior high aged children (how in the world did that happen) I plan to include things like this:
make your bed
do something kind for someone else
one household chore
1 minute of gratitude (something I am trying with them)
read 20 minutes
something active for 30 minutes
These are just a few ideas but I like the idea of having them being productive before screen time. Then if the entire day ends up a total bust at least I know they did the above and all is right with the world.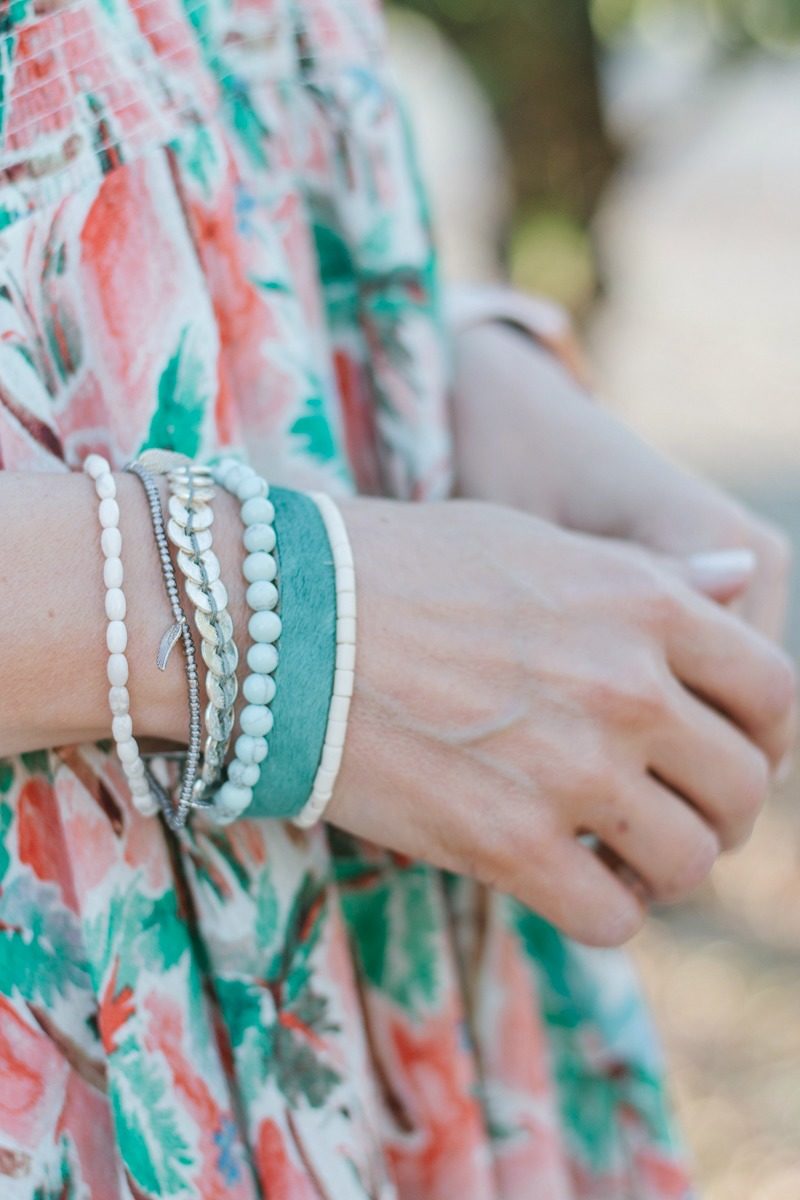 This is just one bracelet (a cuff) but looks like a stack and is so fun to wear. It can even be worn in reverse and instead of the bright teal, it reads a soft khaki.
FOUR | Work Towards a Goal
I would like each of my children to set a goal that they hope to accomplish by the end of the summer. This is a personal goal they can take full responsibility for. Maybe earning money to buy something. Maybe learning a new skill. It really doesn't matter as long as it's important to them. Then we can let them know how we can support them. My husband and I both believe there is profound power in setting goals and striving to achieve them. My goal? Keep from going crazy all summer. I kid. Sort of.
FIVE | Keep it Fun
Life is so crazy short. We all know that. There is more than enough stress in all of our lives and summer is a chance to throw caution to the wind and mix it up. I want my children to look back and think, gosh, that was a really fun summer. Some days it will be smooth sailing and some days we will be calling our friends needing to vent. It's all part of the package. But in the end, we are pretty darn lucky to have these days with our children. I want to make them count.
Shop the Sale

Let me know if you find something you like from Victoria Emerson. I plan to take advantage of the buy one get one free sale for gifts for my girl friends. Just too good to pass up. Enjoy your day. Check stories later to see what we are up to!!!
*Proud to partner with Victoria Emerson on this post. Affiliate links used.