Ok, my friends. Whether we like it or not, Fall is coming our way. I am actually excited to break out the cardigans and cozy clothes. I think at the heart of it, I like to hibernate a bit and Fall seems to hand me a pass to do just that. Anyone else feel the same way? I thought it would be fun to talk about how to transition the clothes you've been wearing all summer into Fall.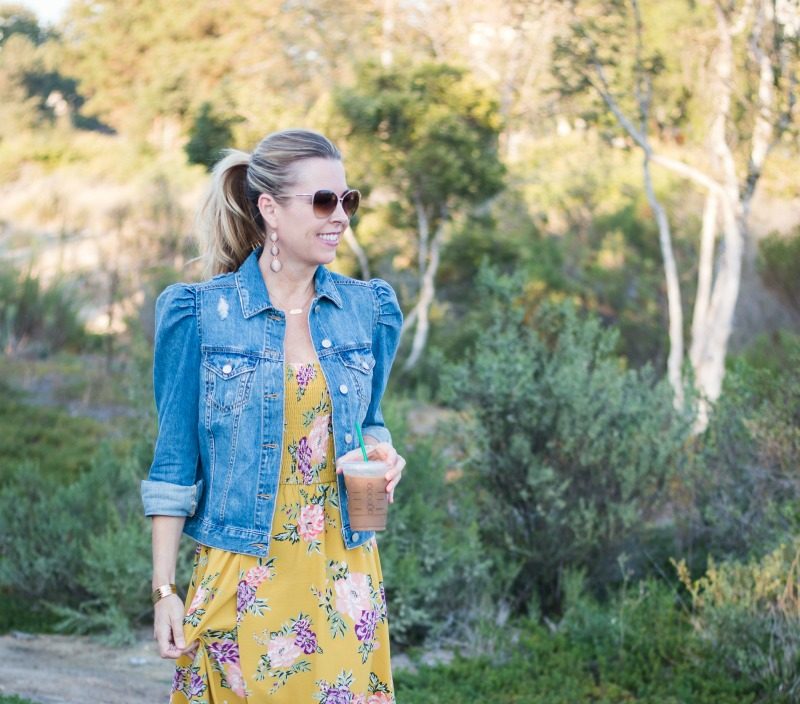 I love dresses. They are might be the largest category in my closet. They are so easy to transition into other seasons. It's always hard dressing during September and October because chances are it's still warm, but you don't necessarily want to look like you just came from the pool. So to add some Fall flair, a denim jacket and open toe booties do the trick. You don't look like your ready to sing Christmas carols all bundled up, but the outfit fits the season.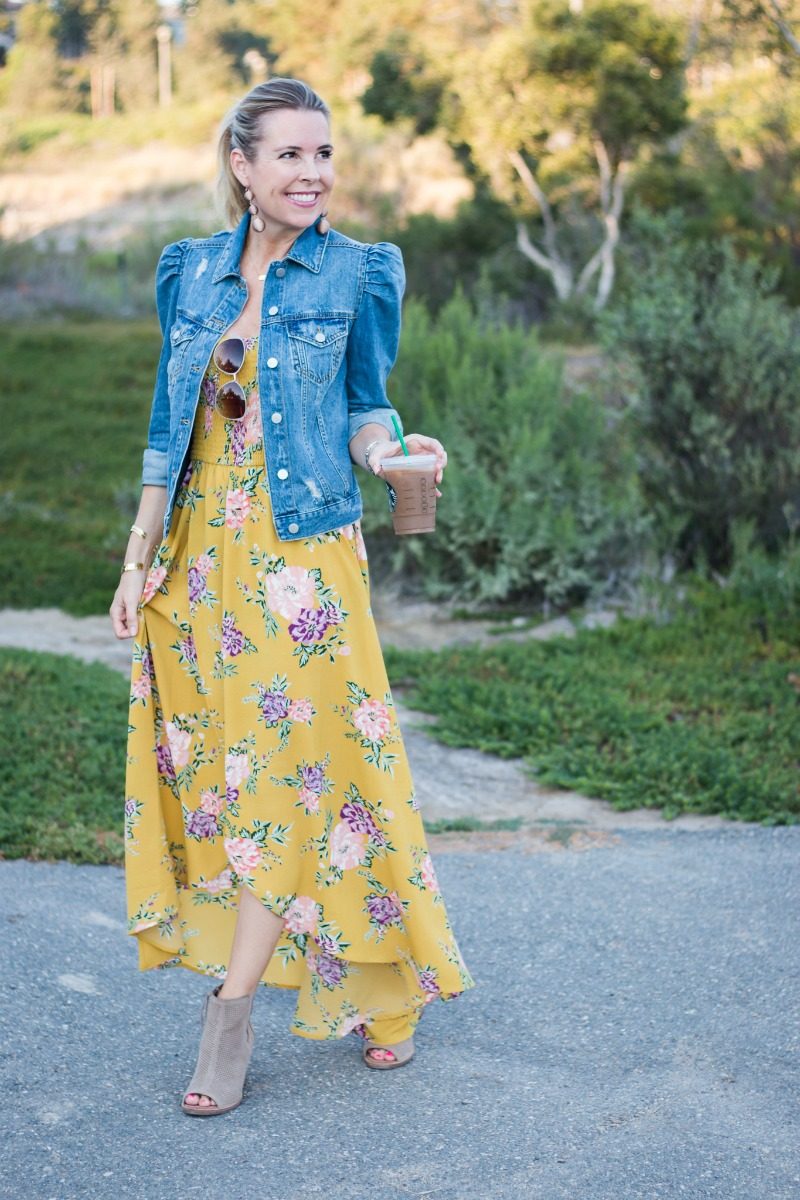 I've worn a black faux leather jacket for about 7 years now. I LOVE it because of the puffy, feminine shoulders. I couldn't believe when I found this denim jacket with the same shoulders. It was love at first sight. There is just something about this cut that I love. And it's a perfect jacket to toss over any of your casual dresses. This dress is currently on sale for $32. I love it so much that I own it in both colors.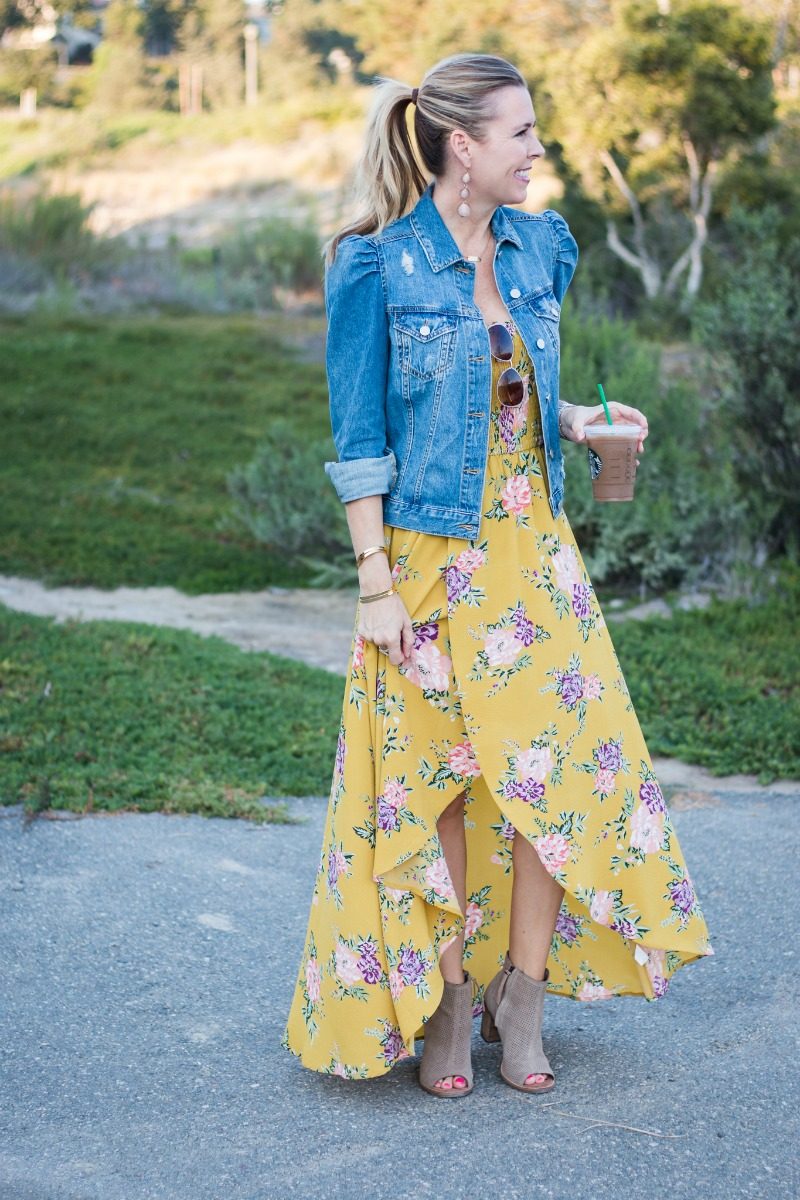 Highly recommend open toe booties for this time of year, too. They don't look to heavy but have more of a Fall look than sandals. These are Toms and are extremely comfortable. I haven't seen them with this low of a price and I highly recommend them. We even bought our daughter a pair of Toms booties for school this year because the quality is great and she thinks they are super comfy.
FLORAL DRESSES

I thought each of the dresses above would look great paired with a denim jacket. I will also be wearing this inexpensive dress with the jean jacket.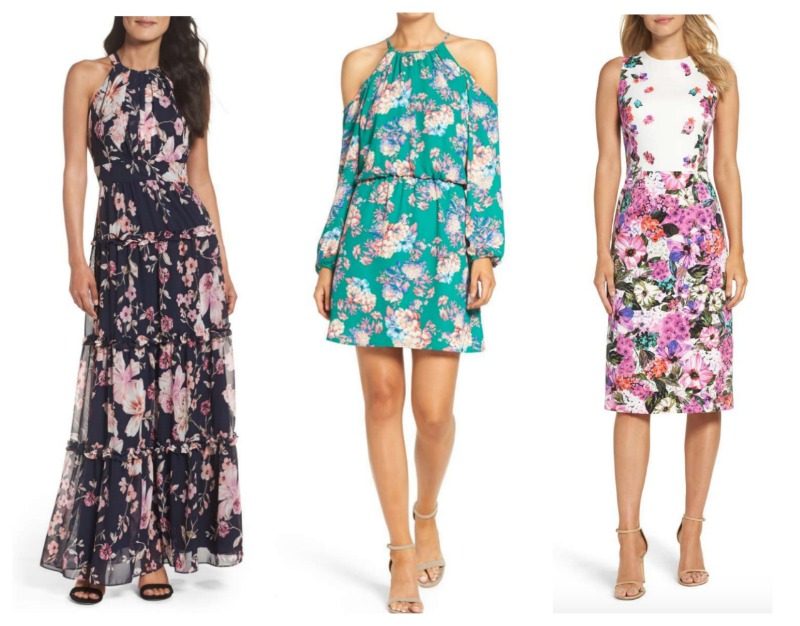 These would all look awesome with a jean jacket. I also like that denim creates a more casual look. So maybe grab a dress from your closet that you normally wear to church or out on the town and see how it looks with denim and booties. This jacket also caught my eye. I really like the neckline. Darling. And this one is under $40!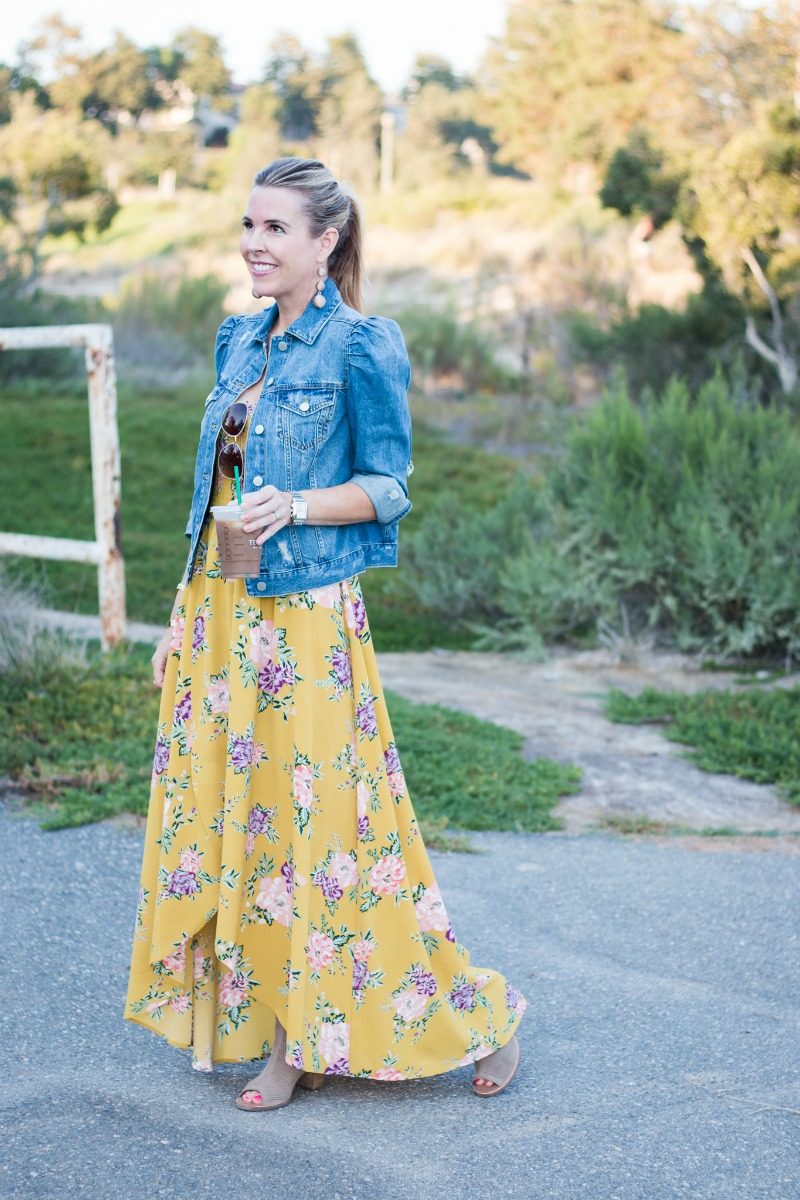 dress ($32) | jacket | booties | earrings | sunglasses ($24)
The statement earring. I truly never liked them on me, but lately I have been reaching for them more and more. I tend to wear them if my hair is pulled back and the rest of my jewelry is super minimal (which is pretty much all the time!) If you want to try out the trend, these are only $14.  I rounded up some more fun options below.
STATEMENT EARRINGS

How is the fit? The jacket has a few spots of distressing and looks great with the sleeves rolled up. I think it was intended for that as the sleeves are a bit shorter. I am wearing an XS in the jean jacket and a small in the dress. The booties fit true to size.
By the way, I've been using this dry shampoo on a regular basis. I can go so much longer in between washes and it always works great for throwing my hair in a pony tail or top knot. Just keep it in mind if you have been wanting to try one out.
Alright ladies! What's on your plate for today? Are you tackling your day with some serious gusto or pouring another cup of coffee? No matter how you approach the day, I hope it's a good one.
*affiliate links used