Good morning. A few months back I shared a couple of work looks and it was fun to receive requests for more! I realize so many of you work outside the home and want to keep your work wardrobe fresh without spending a fortune. I've teamed up with White House Black Market to bring you summer style all under $100.
PALE PINK GOODNESS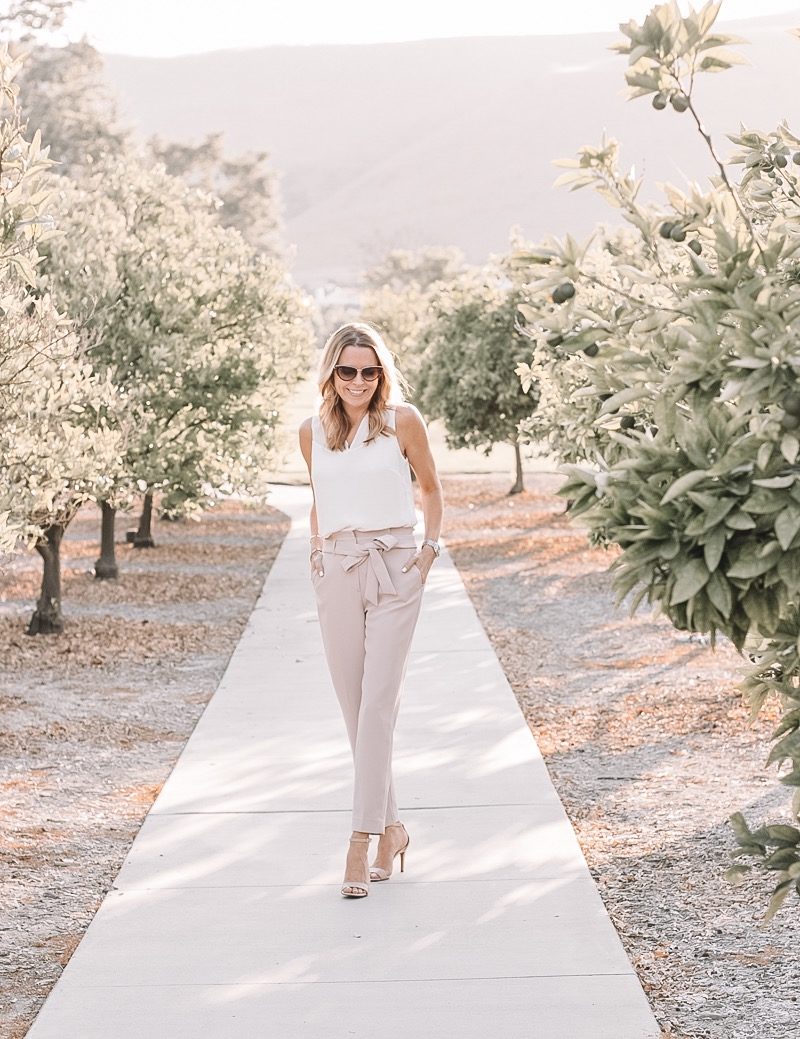 It's time to get your #girlboss look on. Ladies, I LOVE this look. I've grown very fond of these tie waist pants. They are conservative enough a professional setting but so feminine and pretty. The pale pink color is beautiful.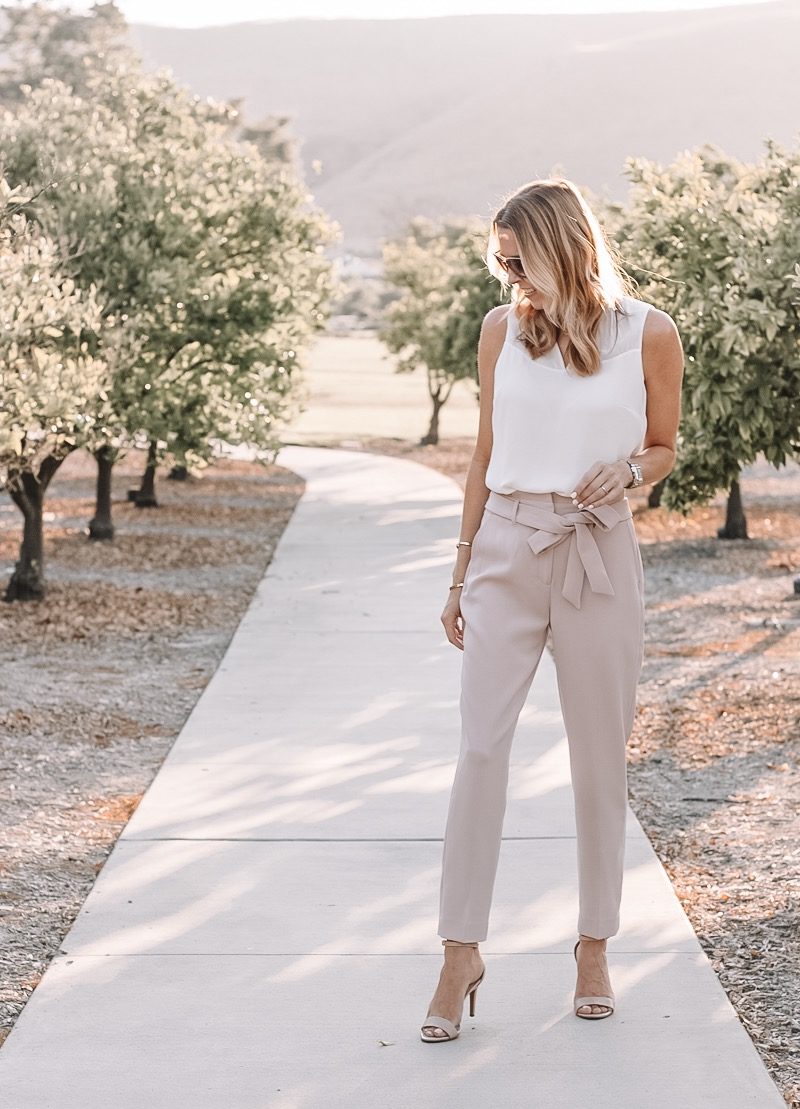 The ivory shell is a beautiful basic. It fits so well and is perfect under a blazer, too. This shell is lightweight and great for any season. I am wearing an XS. I recommend going down one size.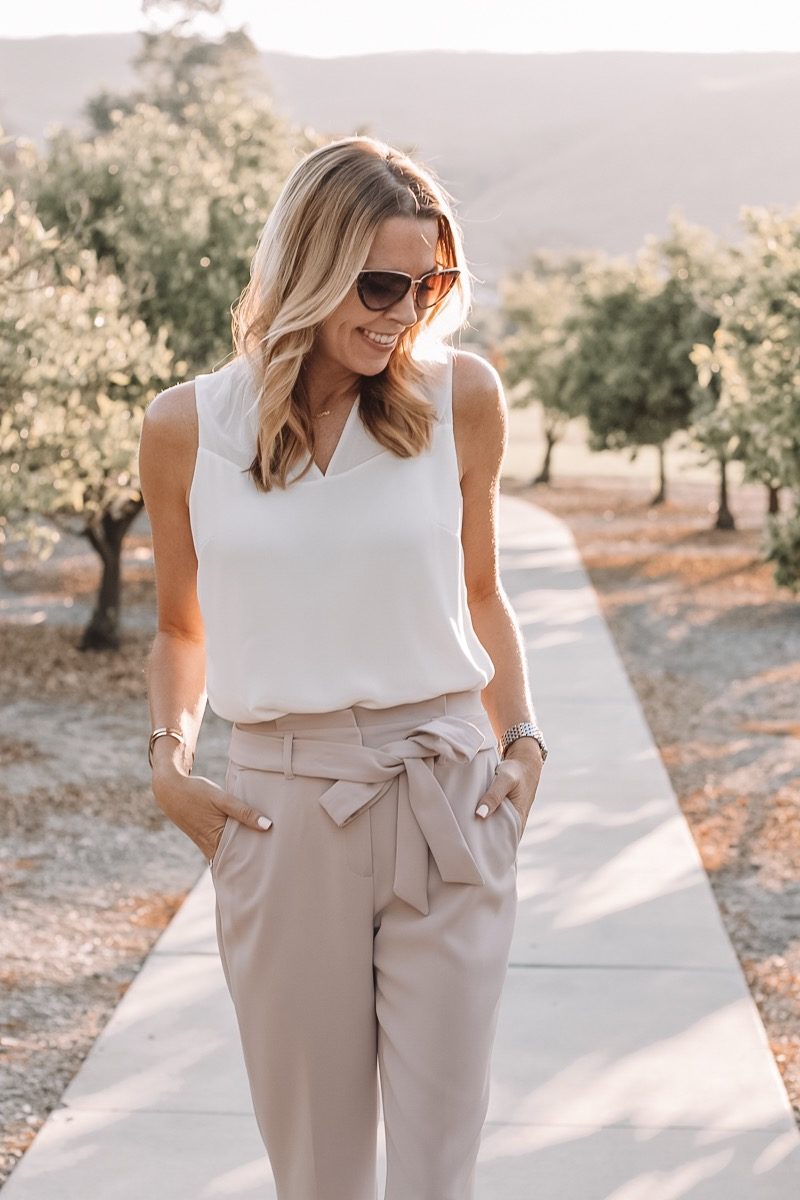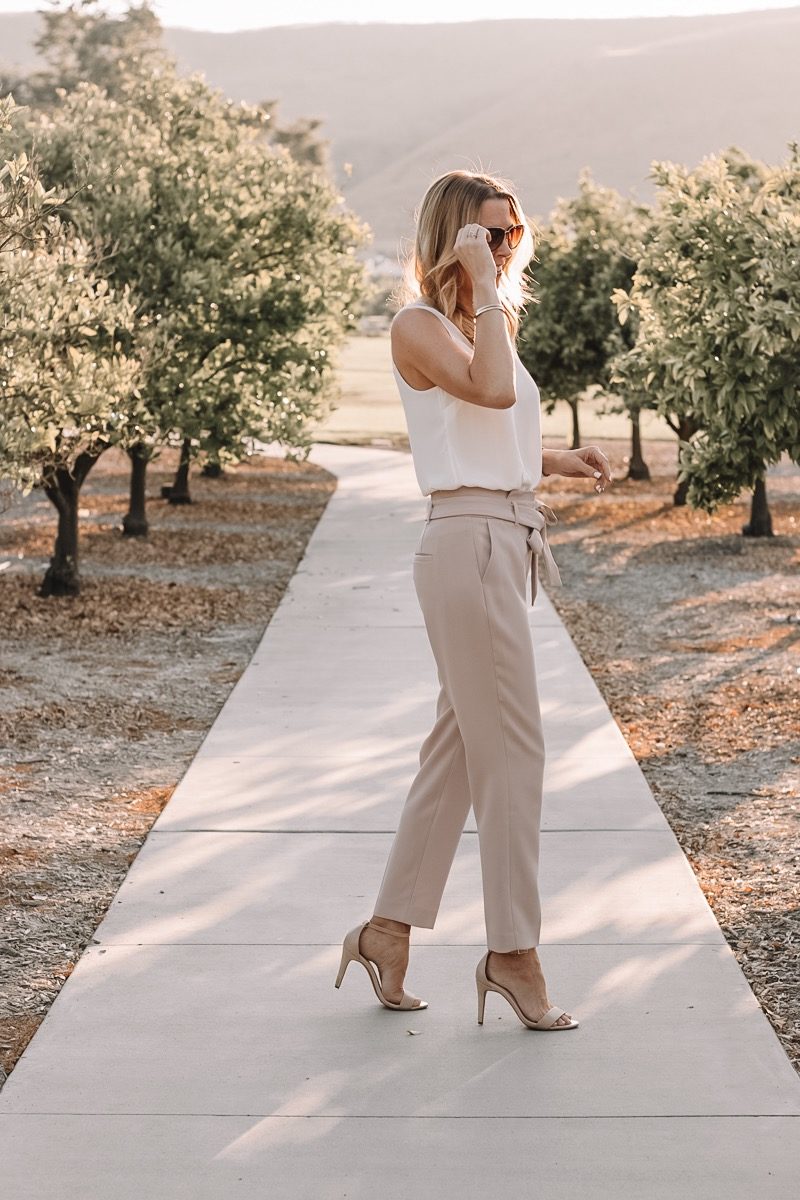 ankle pants | ivory shell | similar heels | sunglasses
I've always been impressed with the quality from White House Black Market. I have been wearing their dresses for years and they hold up well over time. As far as fit, I am wearing a size 0 in the pants. In most brands I am a 2 so I would recommend going down a size.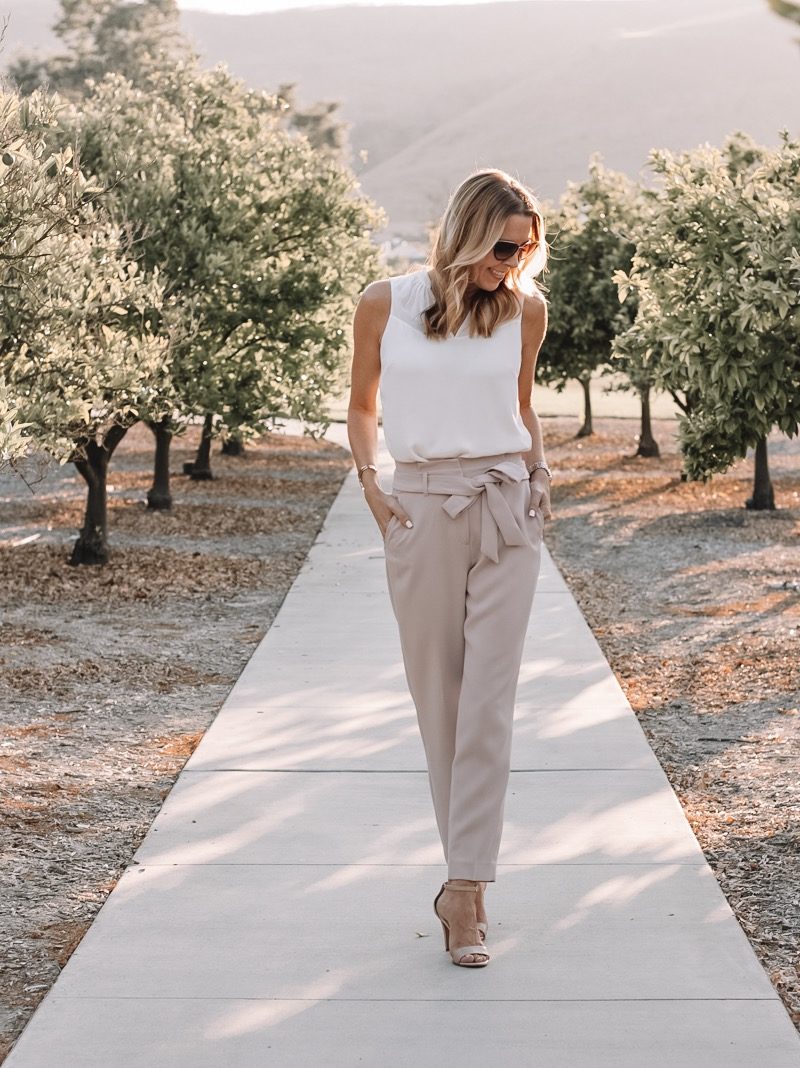 ankle pants | ivory shell | similar heels | sunglasses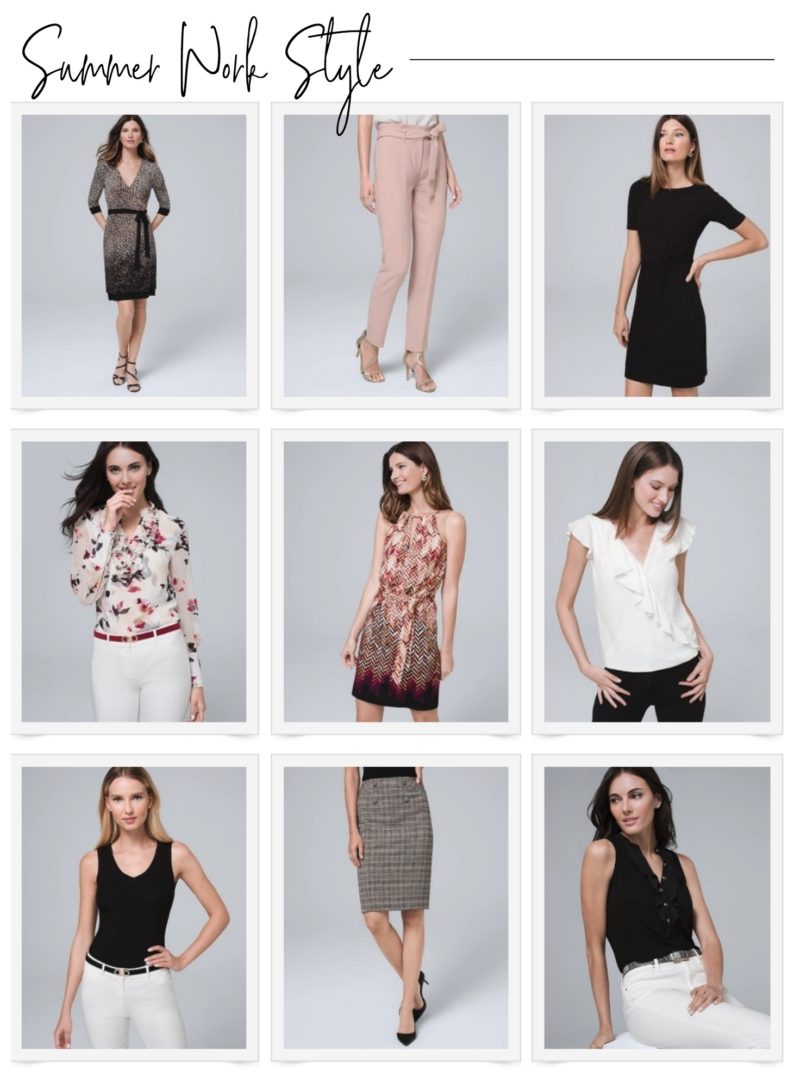 SHOP THESE STYLES

All so good! I love this latest collection from White House Black Market because there are so many interchangeable outfits. This black top is calling my name. This twist front dress is a beautiful basic and under $100, too.
REVERSIBLE DRESS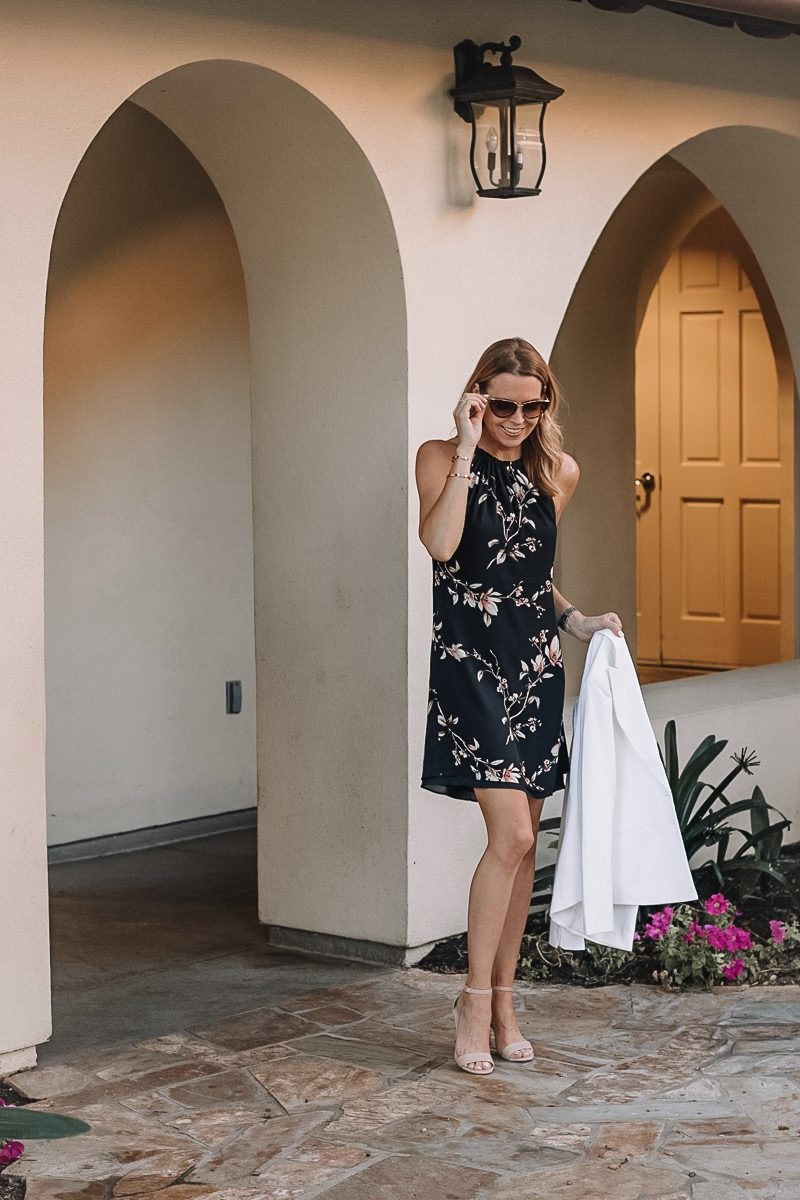 This dress is so pretty and can easily go from day to night. I adore the floral print but guess what? It's reversible. Yep!! Two dresses in one. It boasts a pretty bow that ties in the back but you can turn it inside out and you have an LBD. You'll see that you can also wear it with the tie in the front. With the sale price, this dress is a steal. I am wearing a size 4.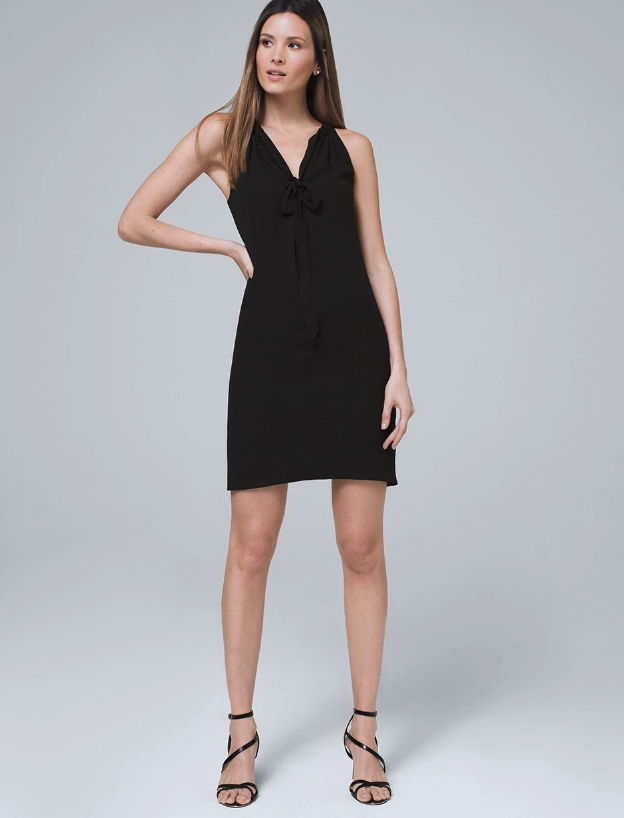 This is the same dress, ladies!! Turn it inside out and you have an entirely different look. This is an epic dress to travel with. Highly recommend. It looks beautiful with these strappy heels.
CRISP WHITE BLAZER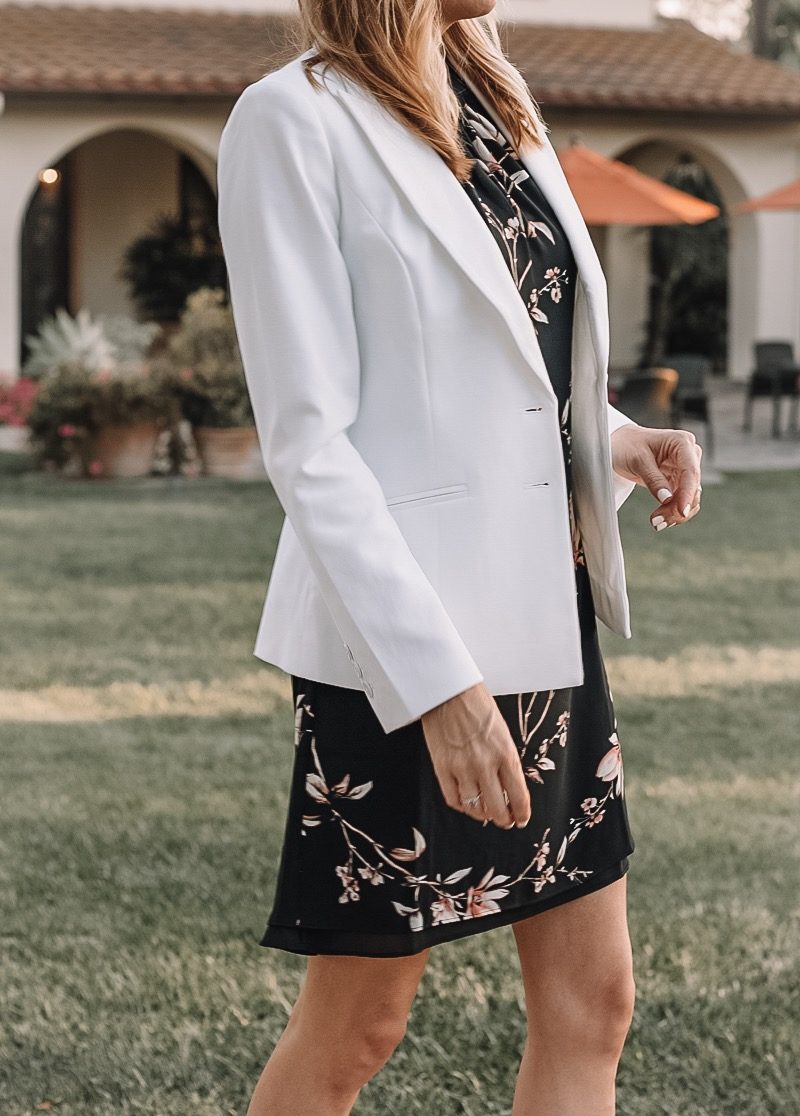 Every girl needs a crisp white blazer. Paired with denim or dresses, it's so striking. It's beautifully lined and very well made. I love the cut and shape of this one. Truly a classic and perfect to wear to a meeting our lunch date.
DAY TO NIGHT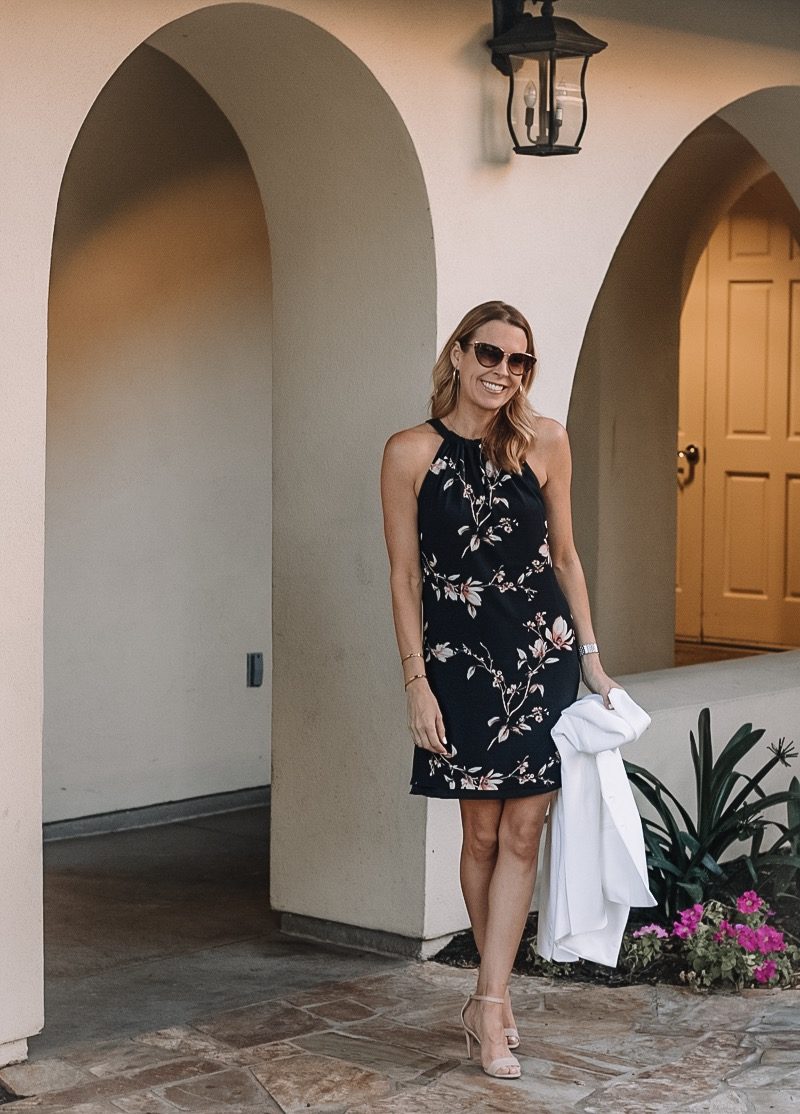 reversible dress | blazer | similar heels | sunglasses
Remove the blazer and your are date-night ready. The cat eye sunglasses are fun, too.
Hope these summer work styles give you some fun ideas of how to freshen up your wardrobe. Make it a great day, ladies.
*Proud to partner with White House Black Market on this post.