Summertime and the living is easy! It's the perfect time of year to enjoy a fun cocktail with friends or family. This time of year is all about switching up the routine and trying something new and refreshing. Today I am sharing one of our new favorite drinks that can be enjoyed by the whole family. We recently celebrated our 14th wedding anniversary in Palm Springs and this cocktail was a fun way to kick off our celebration, with a splash of flavor.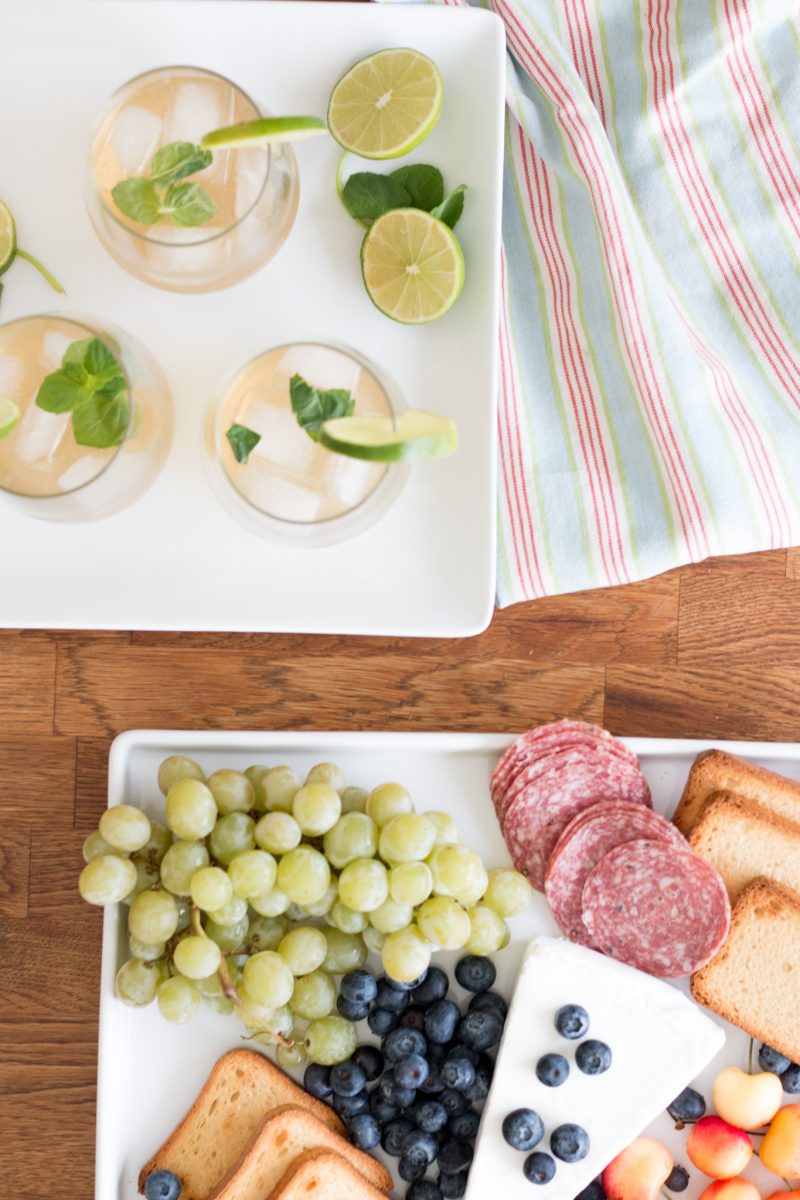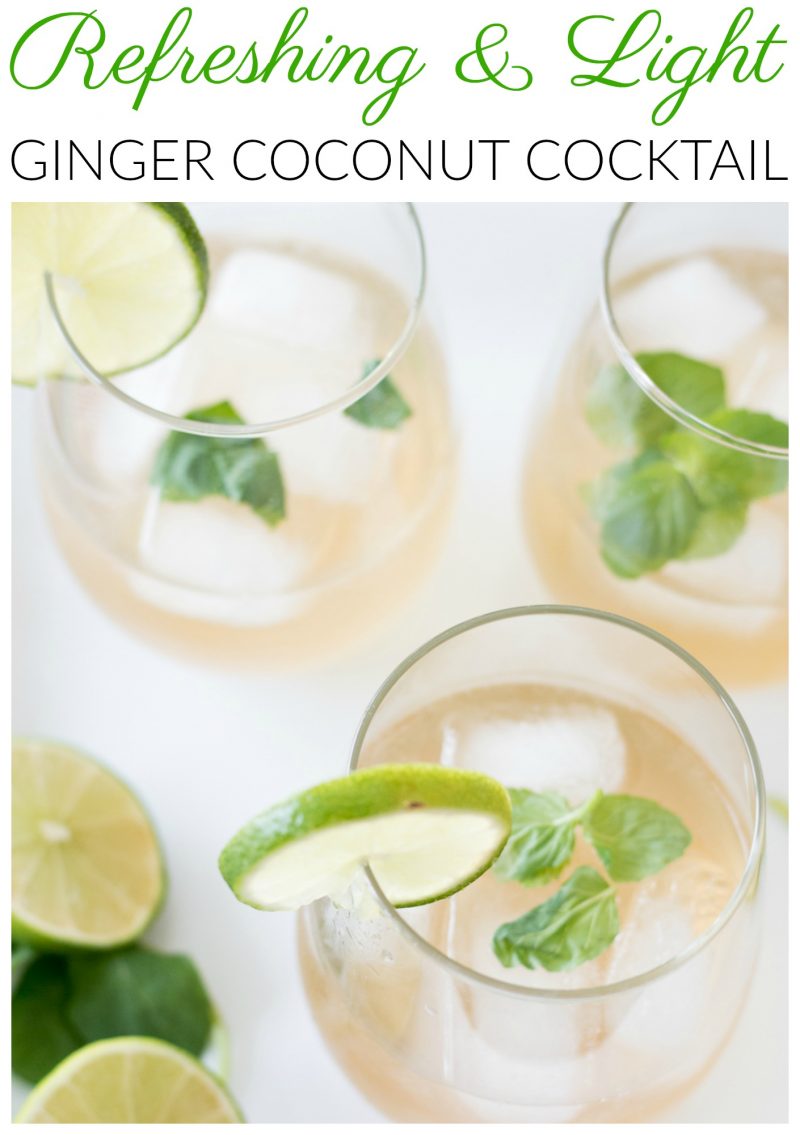 This cocktail is made with very few ingredients but there is something special about the blend of ginger ale and coconut. A hint of mint makes it so refreshing. Not to mention you can make it beautiful which is always fun when you are entertaining. I am all about simple and easy touches that your guests will appreciate.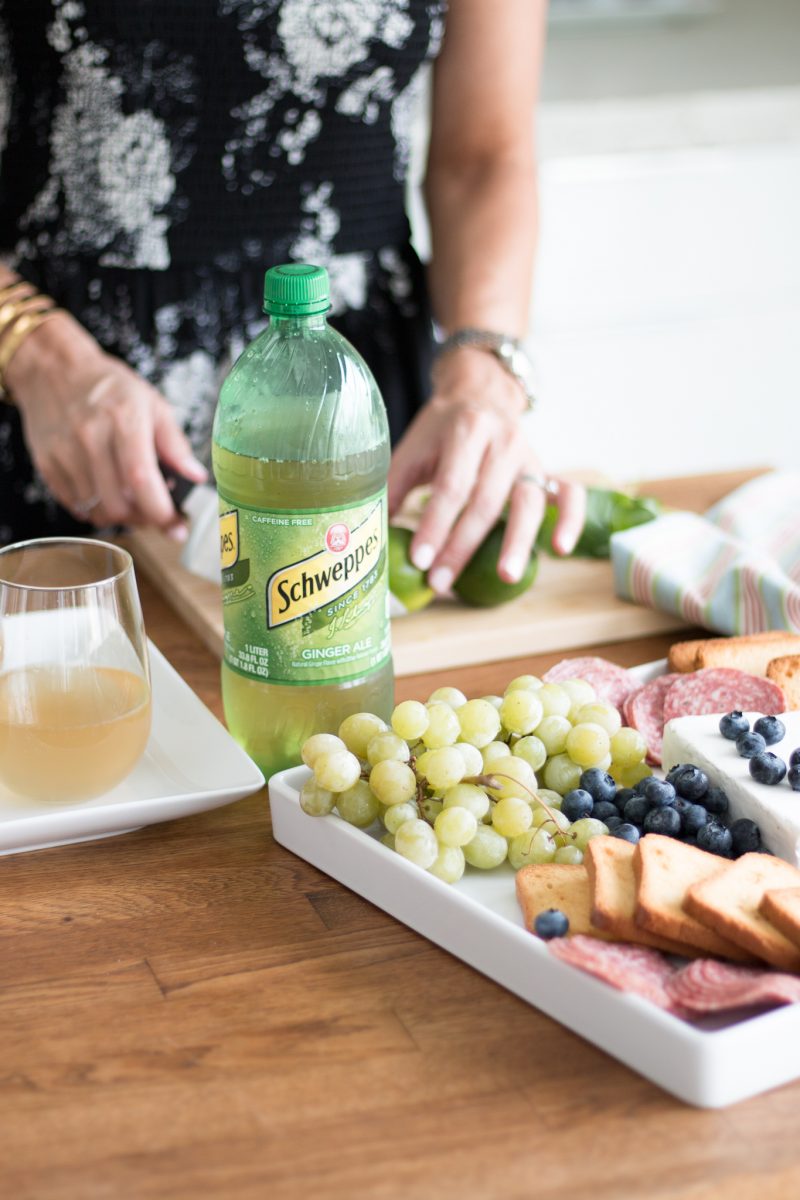 I have to share the story of how we came about to all enjoy the ginger ale so much. My poor son was hit with pneumonia this summer and he was down for the count. His medicine was upsetting his tummy so my best friend insisted I go pick up ginger ale for him. Let's just say he's hooked! Schweppes was something my husband I have enjoyed on a night out, especially in a cocktail. Finding a soda the kids loved too was a game changer for when we celebrate special occasions together as a family. The kids enjoyed their own pretty drinks sans the rum of course. And they felt very grown up having appetizers and a special drink before we were off to dinner.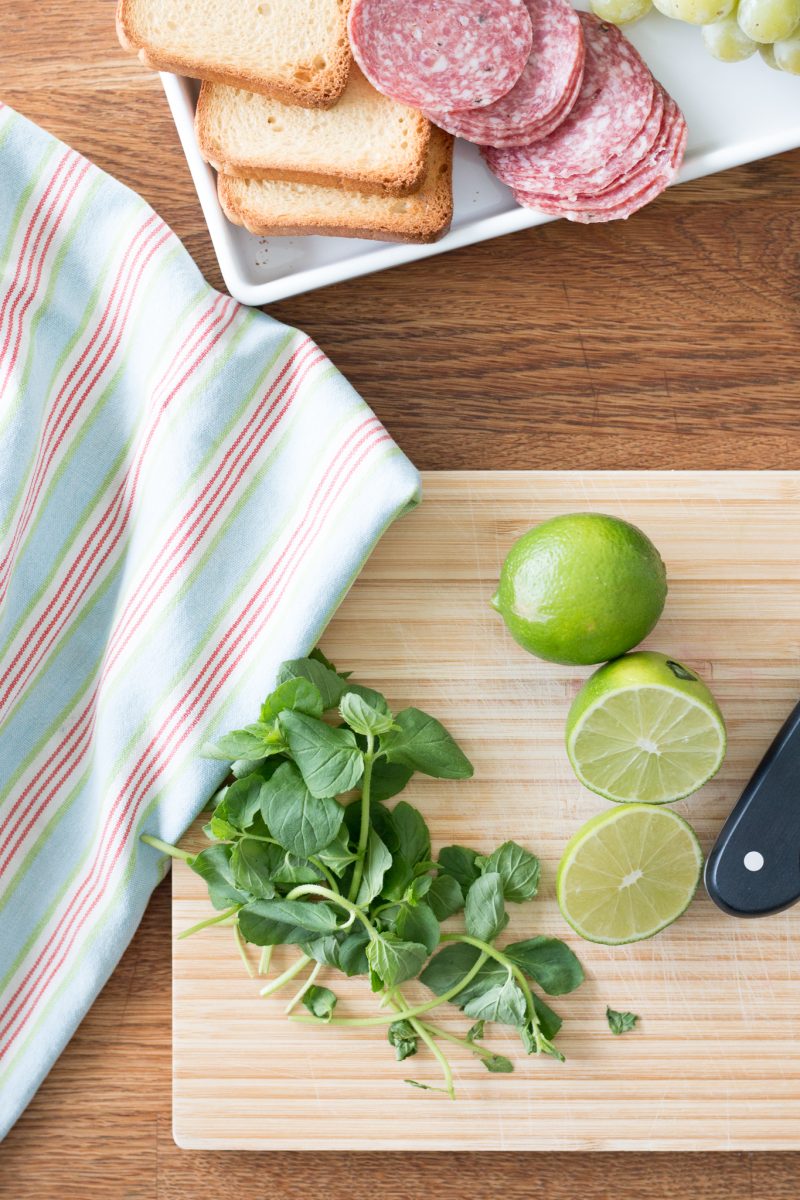 While each cocktail gets a splash of lime juice, I also used them to garnish the glass. And fresh mint. So yummy.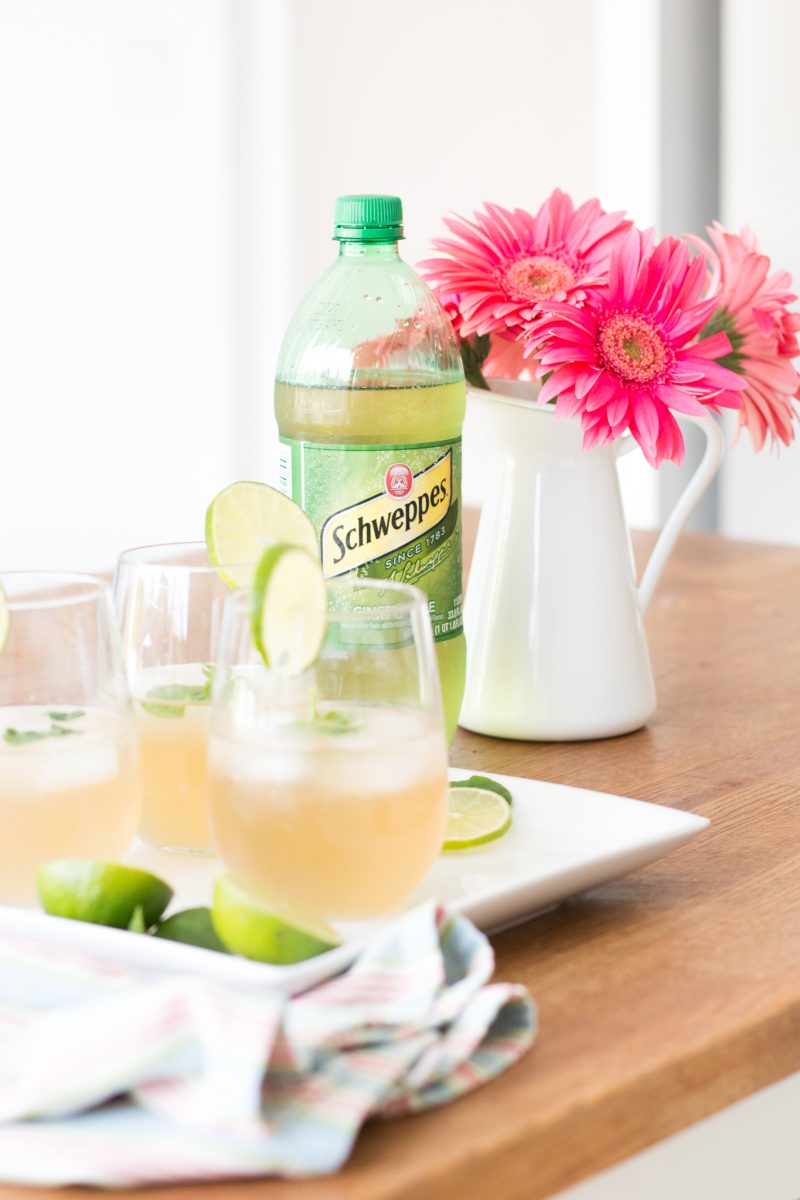 Entertaining tip: You can make this cocktails ahead of time and add the ice and garnish just before your guests walk through the door.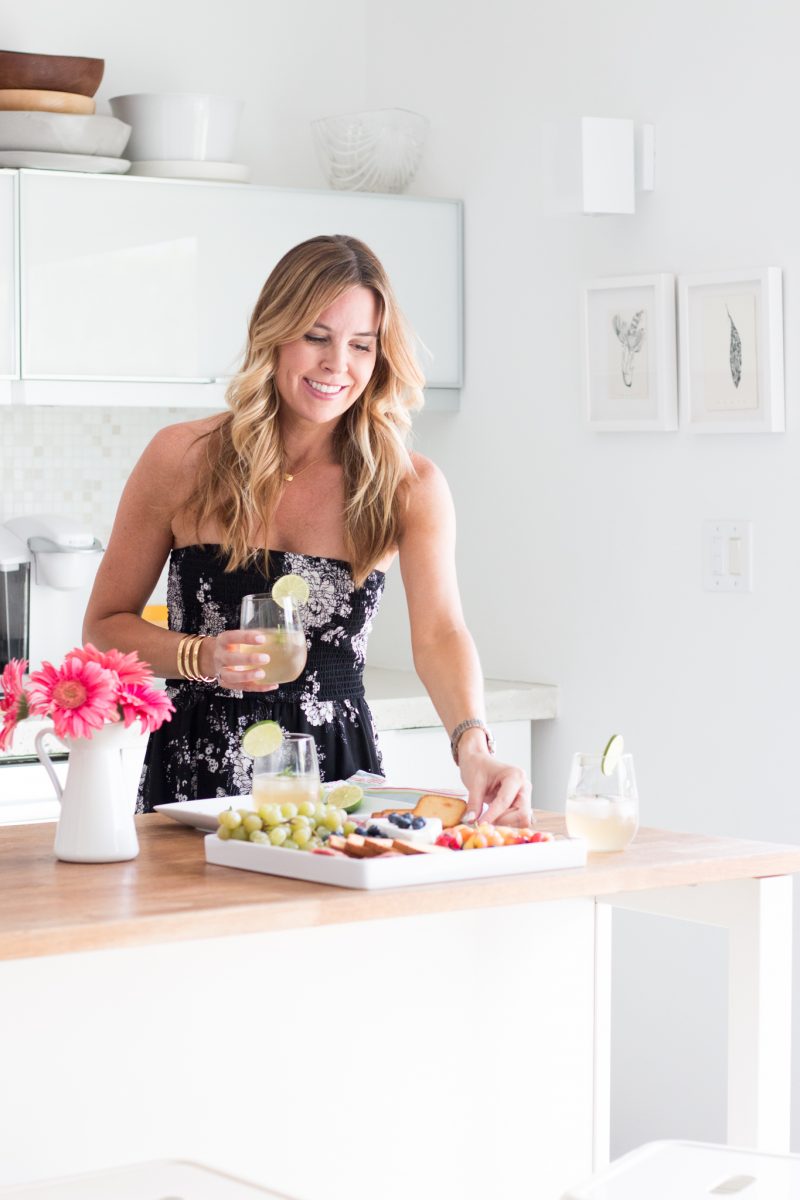 dress | wine glasses | white platter 
We served them up along side a platter of fruit, cheese and crackers. Something for everyone.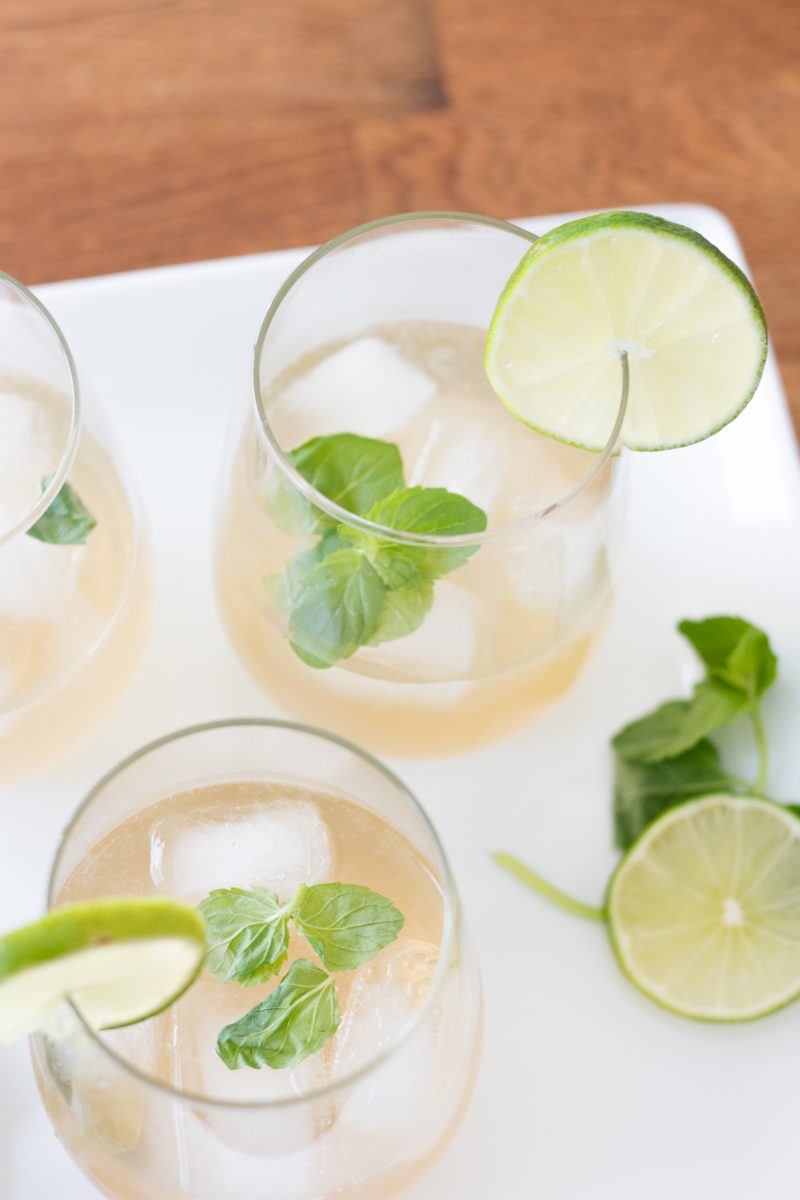 GINGER COCONUT COCKTAIL
INGREDIENTS
3-4 oz ginger ale
2 oz coconut water
1 oz fresh lime juice
1 oz rum (this can be omitted)
chopped mint
1 extra lime to garnish
DIRECTIONS
Stir liquids together. Garnish glass with a lime slice. When ready to serve, add ice and mint leaves. Enjoy!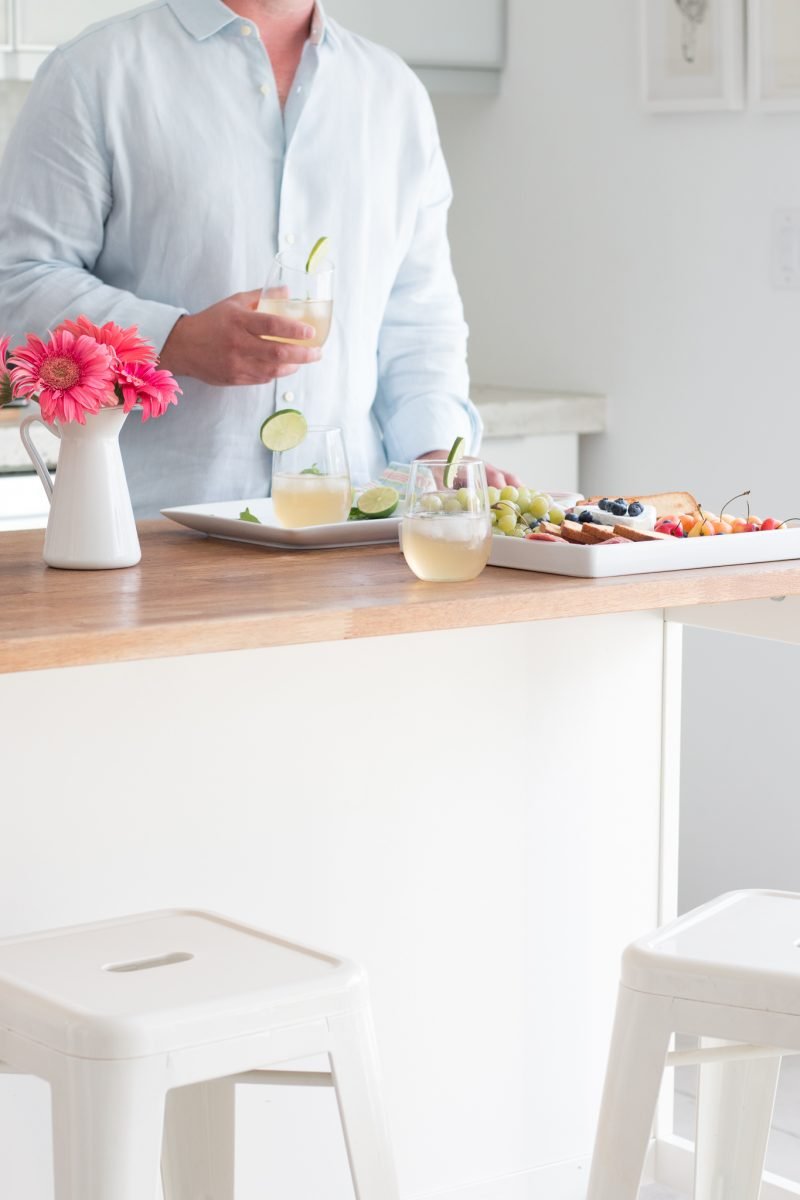 Cheers to 14 years of marriage and tackling this crazy life with my best friend. While life continues to challenge and amaze us, it also shows us that family is everything. It was so memorable celebrating with the children. They loved every second of it.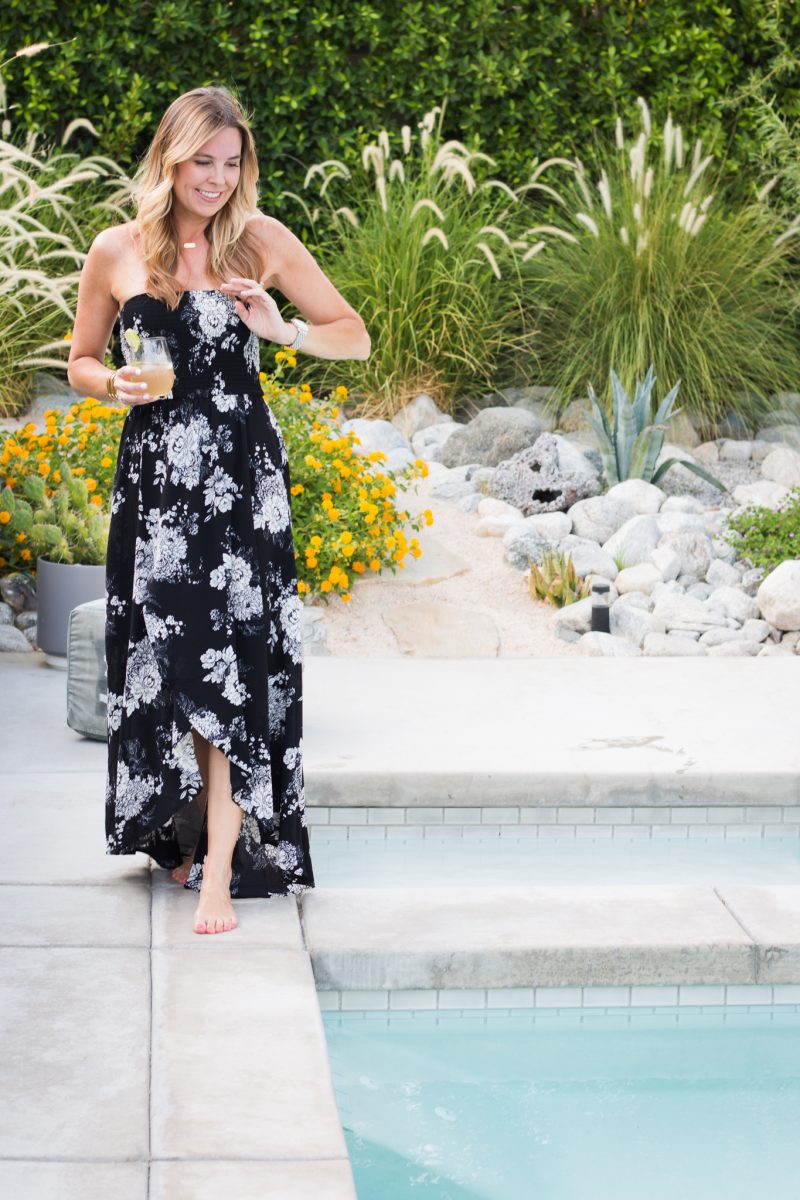 Let me know if you give the cocktail a try! It's one we will be serving at an upcoming BBQ we are hosting. And stay tuned for more on this trip we took. Looking forward to sharing it with you.
Enjoy your day, my friends. To see more simple entertaining ideas, visit this page on my blog.
*Proud to partner with the Dr Pepper Snapple Group on this post. All opinions and ideas are my own.
UPDATE: Black dress is sold out but this smocked strapless dress is so similar. This pink one is darling, too.