I hope you are all enjoying your week so far. Today we have two fantastic and simple ideas for you! Let's get right to it with Jen from I heart organizing. She never ceases to amaze me and this idea has my wheels turning for sure. In fact, I can't get to Target fast enough to pick up a utensil caddy. Check it out: #1: An Organized Art Caddy

Jen picked up this darling utensil caddy from Target for $11.99. Of course, I had always looked at it as a cute place to store cutlery! Leave it to Jen to think outside the box and turn to chalkboard paint! It went from this: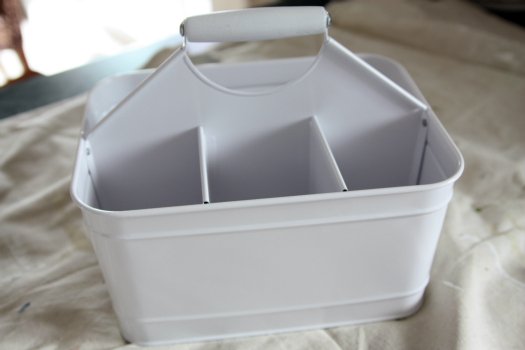 To this: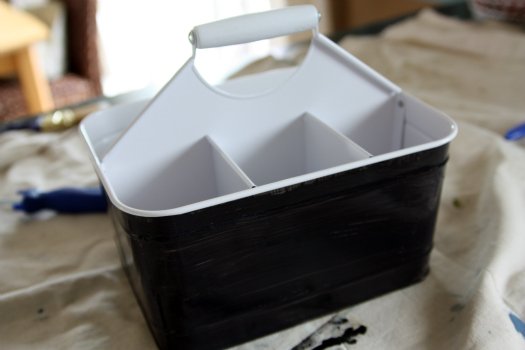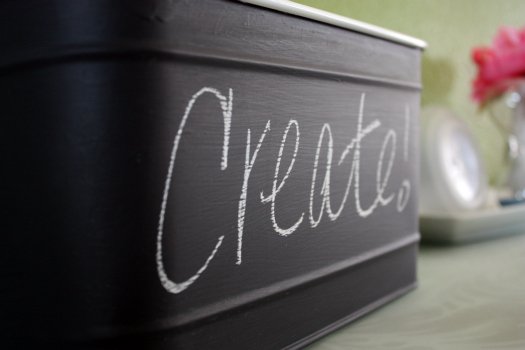 Then she stocked it full of fun art supplies her boys use. I love that it has a handle and they can tote it to whichever work space suits their mood. Simple. Easy. Fantastic!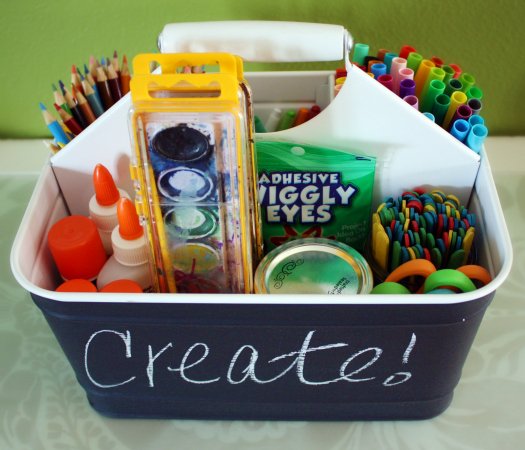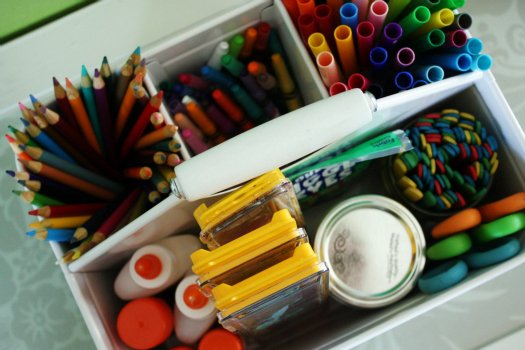 #2: Fourth of July Inspired Yogurt Parfaits
Hi! I'm Amber from Simple Dwellings, and I am so excited to be here participating in this great series! I am always excited when I can find new projects that are quick and easy, so this series is right up my alley! We recently came back from a mini vacation, where we had fruit, yogurt and granola parfaits for breakfast. They were delicious, and I also thought they would be so easy to make at home! And since the 4th of July is coming up and we're entertaining this year, I thought I would make this dessert using festive colors! The grocery list is simple, and you may already have some of these on hand: vanilla yogurt, granola, strawberries (sliced) and blueberries.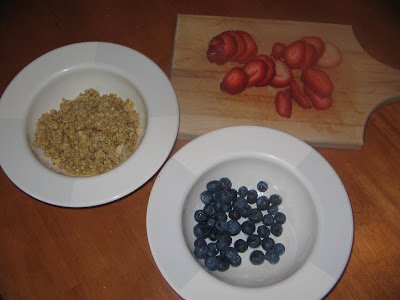 After all materials are laid out on the counter, I started the layering: first the yogurt, then granola, then strawberries and blueberries. Then, repeat (probably one more time) with the fruit as the top layer. Voila- an easy, delicious snack for breakfast or dessert!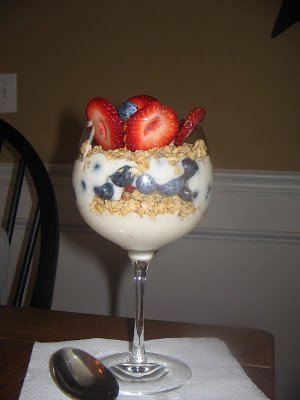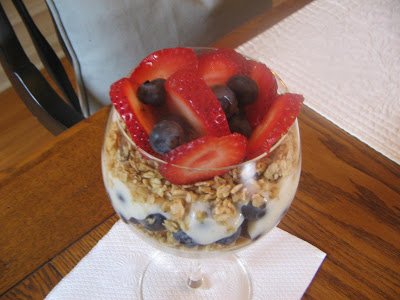 I liked using a clear wine glass when presenting, to be able to see your layering work. When giving this snack to kids, I suggest using a clear plastic cup with red or blue plastic spoons, in case it spills! Festive, fun and oh so easy! ………………………………………………………………………………. That wraps up another Take 5 Tuesday. Thank you Amber and Jen. If you would like to submit an idea please shoot an email to athoughtfulplaceblog@gmail.com with "take 5" in the subject line! Happy Tuesday!