Hi friends! We've had a whirlwind of a weekend that I'll recap tomorrow. We've been cooking up a storm lately and one of our very favorite meals is tilapia topped with the best homemade guacamole. It's a dinner the entire family loves and I wanted to share this recipe with you. It's a combination of recipes I've tried over the years and this is the winner in our book. So simple, too.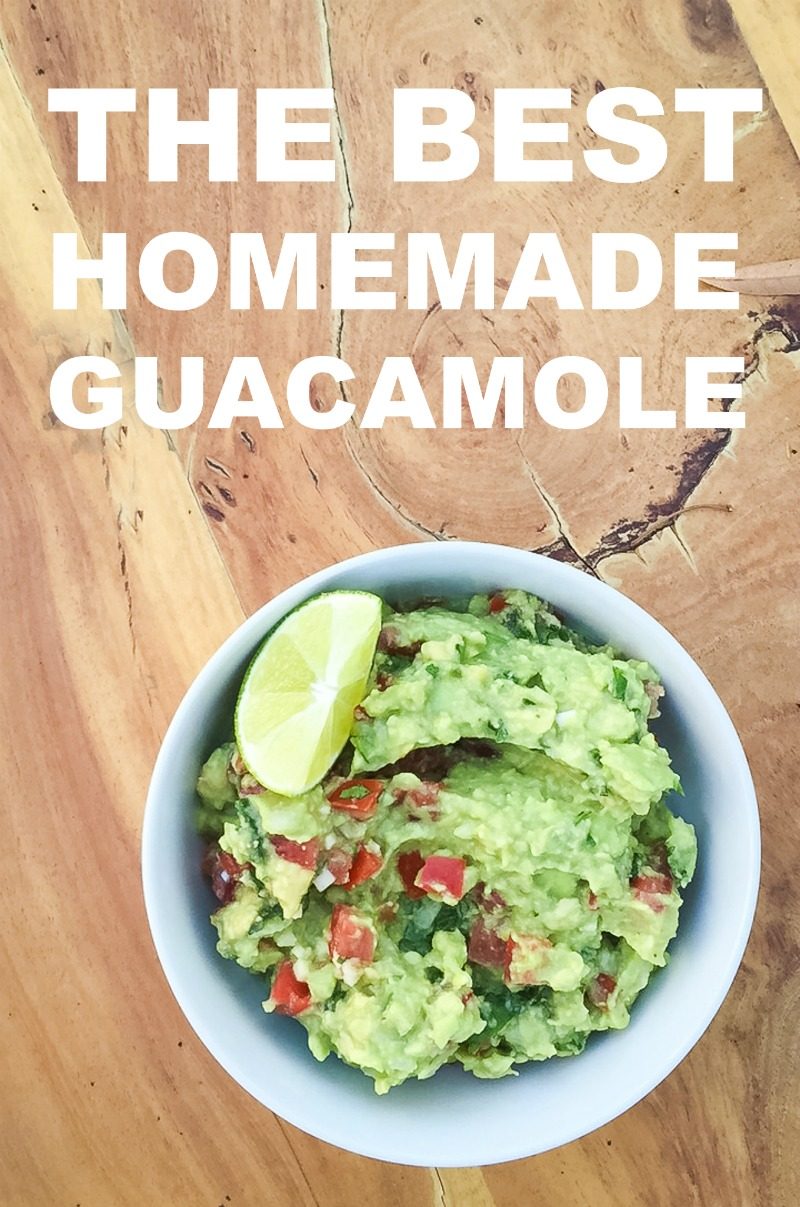 INGREDIENTS
3 large ripe avocados
1/4 cup finely chopped onions
1 1/2 Tbsp lime juice
1/2 cup cilantro roughly chopped
1 large tomato
1/2 tsp salt
1/4 tsp pepper
1/2 tsp cumin
1 garlic clove minced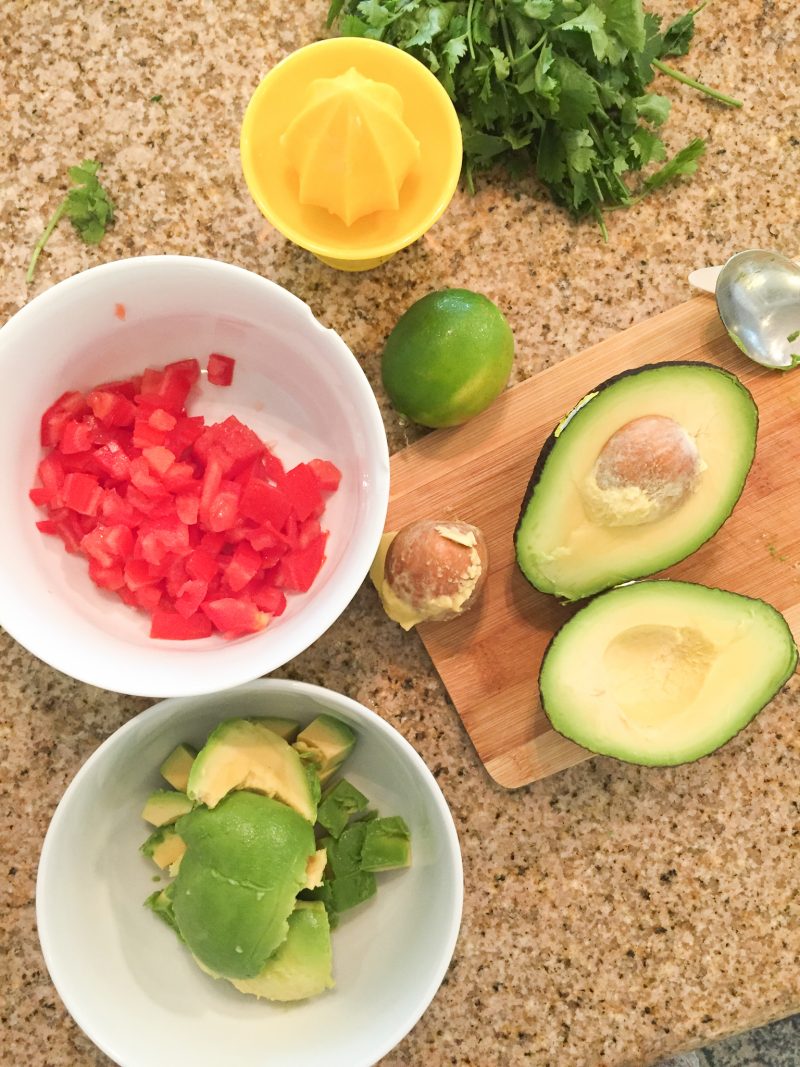 DIRECTIONS:
Cut avocados in half and remove the pits with a spoon. Scoop the flesh of the avocados into a bowl. Add lime juice and gently mash with a fork. Be sure to maintain some of the chunkiness. This is key to great guacamole.
Cut the tomato in half and remove all of the seeds and liquid. Dice.
Combine onions, tomatoes, garlic, cumin, salt, pepper, and cilantro. Mix well.
Add avocado and fold ingredients together. Do not over stir.
TIP: To ripen avocados more quickly, keep them in a brown paper bag in a cabinet.
TIP: So onions are not too strong, after you chop them, soak them in warm water for five minutes. Drain and pop in the freezer for just a couple of minutes to chill. Works so well.
Serve immediately.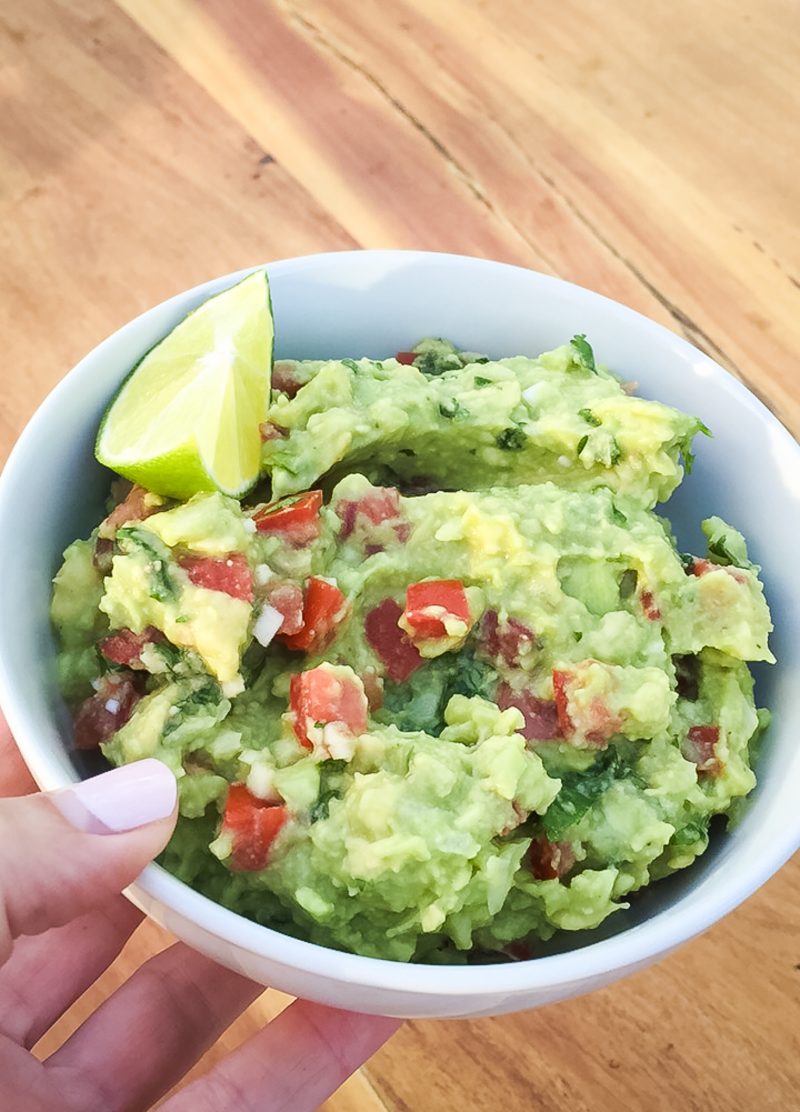 It's seriously the best guacamole. Let me know if you try it. We love it on top of fresh fish or with carne asada tacos. Truly I could eat it plain any day of the week. Enjoy!
To see more of my recipes head here.