Good morning. One of the most frequently asked questions is about sources for our rugs. I wanted to have all of this information in one spot so that if you search, "rugs" on my blog it should take you to this post. Rugs are so difficult to describe and accurately depict in photos. I did my very best to makes sure that these images truly represent how the rug appears in our home. The majority are unedited or edited to better reflect the rug colors.
Keep in mind that all homes receive a different amount of natural light and that can also change how something looks in your own home. I hope this is helpful and I am am happy to answer any questions. I will continue to add to this as we decorate more spaces. I wouldn't call a single room, "done" so sharing snippets of the spaces.
LIVING ROOM RUG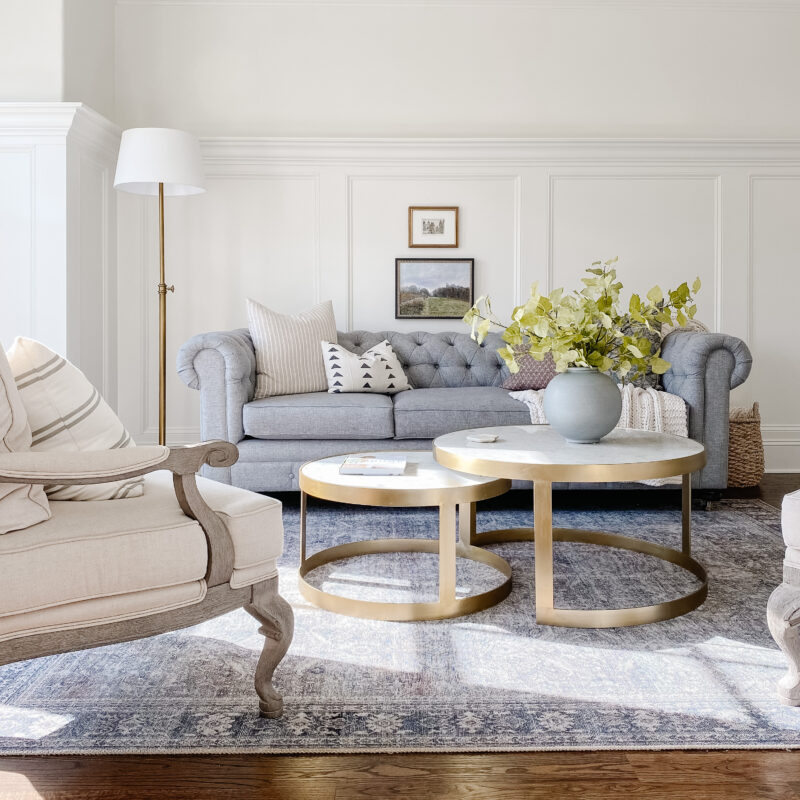 We brought this rug with us from our previous home because we love it so much. It's very neutral and definitely reads blue/gray. There are hints of cranberry here and there but that is not a predominate color in any way. In fact I usually only notice that when I take a photo.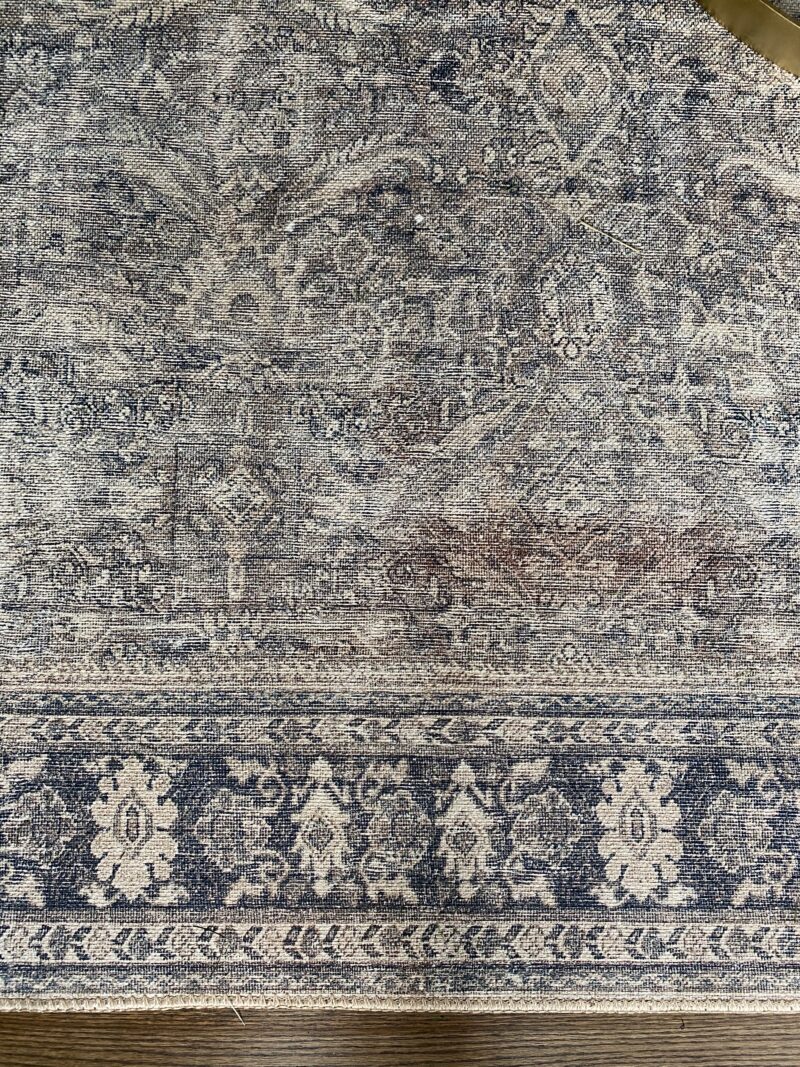 Here you can see the blues and creams. This rug is easy to keep clean and has held up very well for us.
*This rug is also available here.
MUSIC ROOM RUG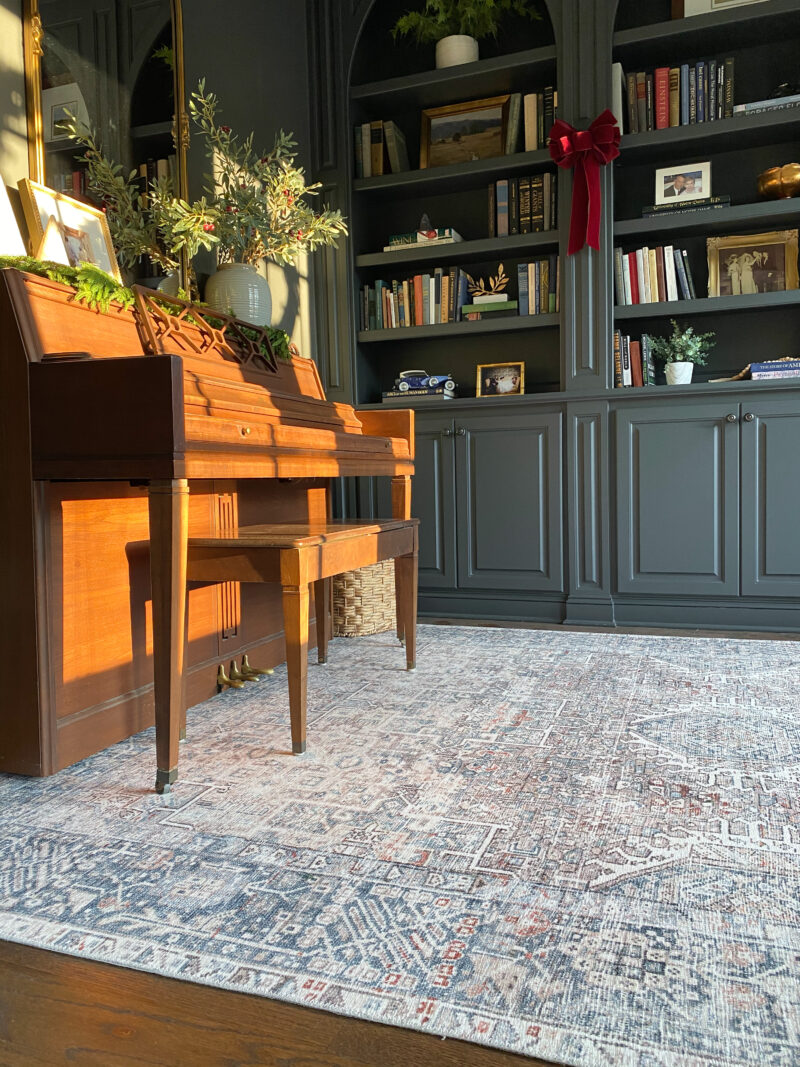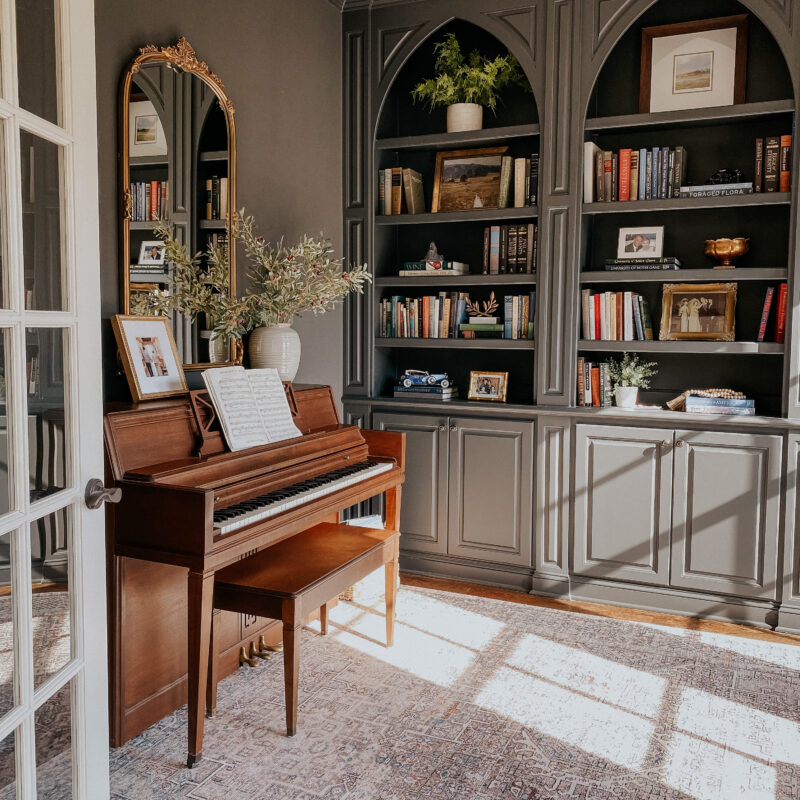 This was the first rug I ordered for this home and we love it. It's such a pretty rug. This is a great overall depiction of the colors. It appears lighter as you stand back in the space. Every time I walk by this room I love the rug even more. It definitely has teal in it but it's a beautiful color blended with rust, grays, and taupes.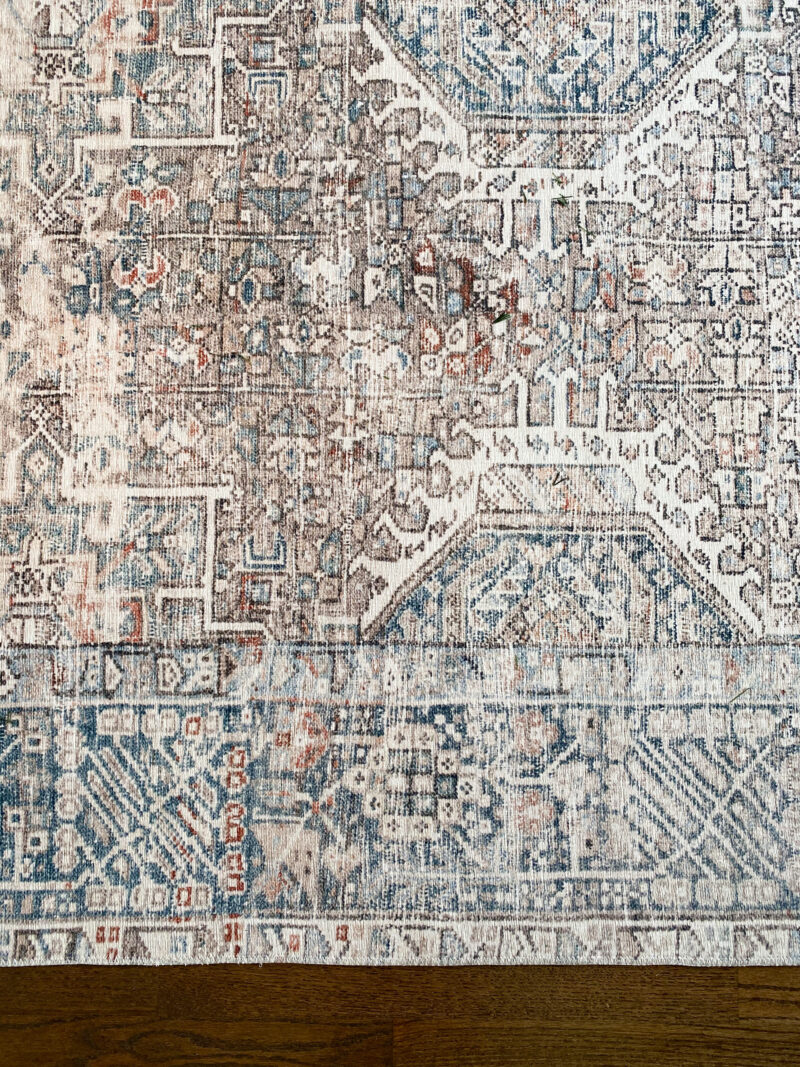 This helps you see the rich tones of the teal and rust color. I would not have set out to put a rug with teal in here but it's the overall look of the rug that is so pretty. The colors of the rug blend so well together.
*This rug is also available here.
GREEN SOFA ROOM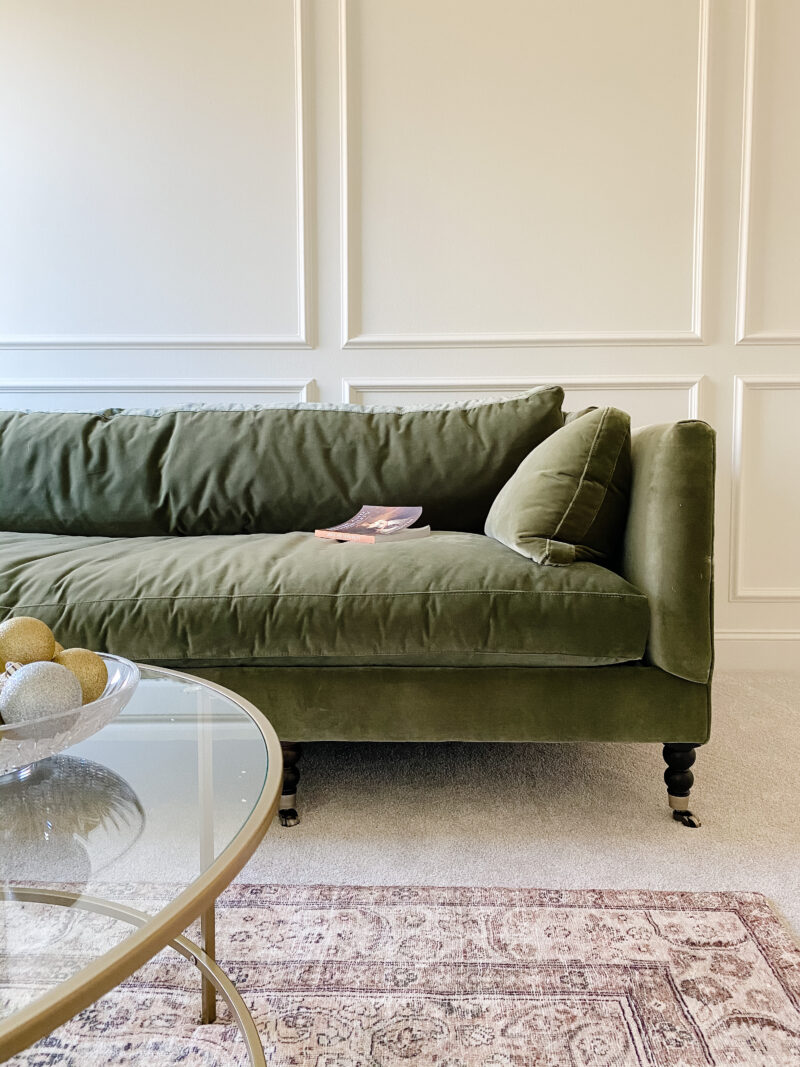 I promise to share this room soon. This may be the softest rug I have ever stepped on. No joke. It's beyond plush and soft. Overall the rug reads blush/pink/green. Definitely more on the feminine blush side.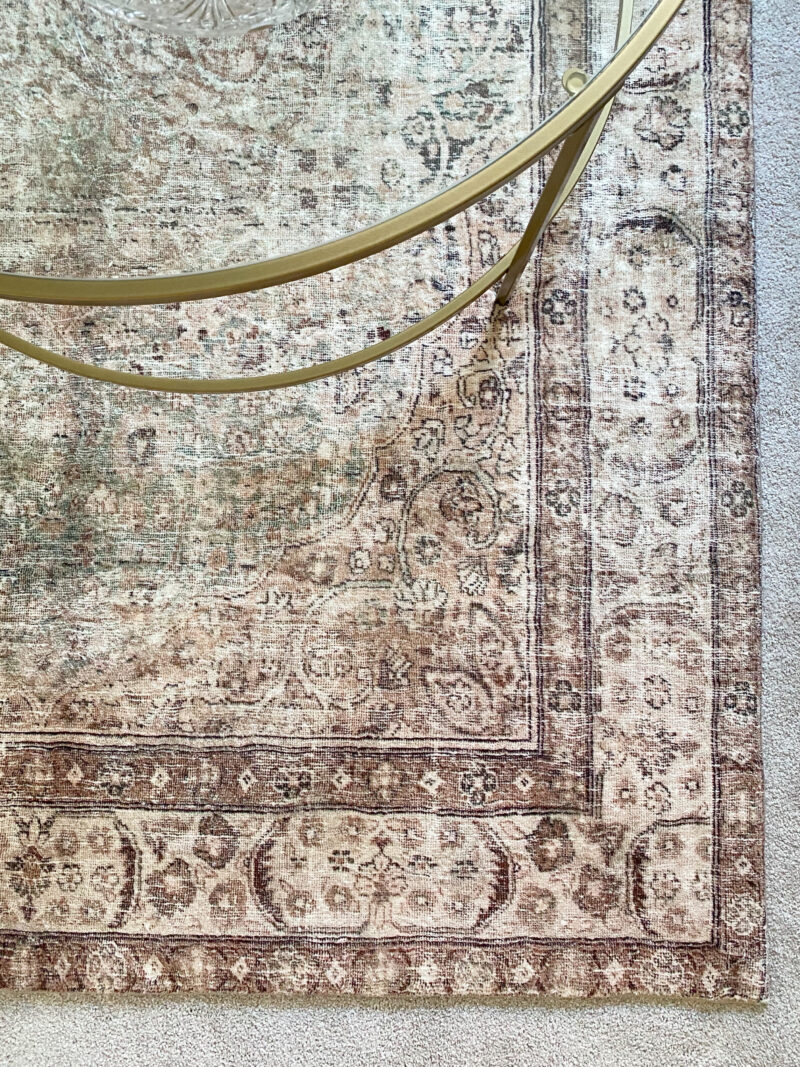 When you stand back, this rug reads blush with hints of green. But when you stand over it appears a bit darker and you can see the color variation. The green in the rug plays well with the sofa.
*This rug is also available here.
HALLWAY RUNNER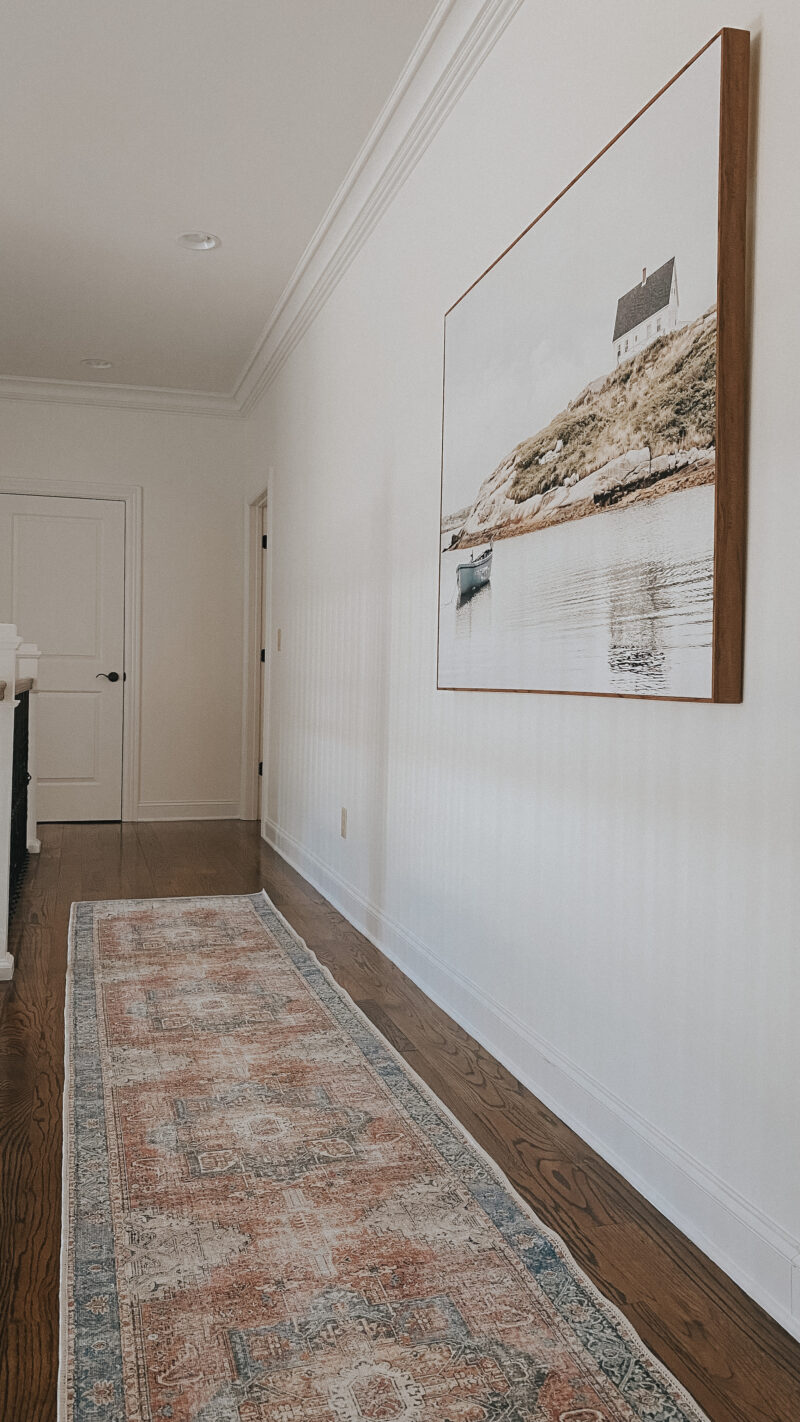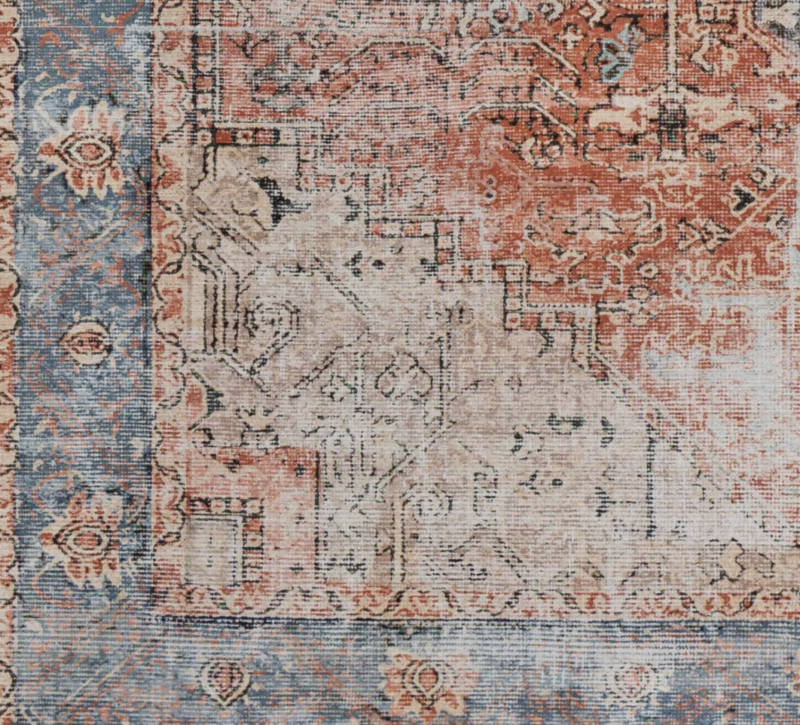 I LOVE this rug. My sister had it in her home and I bought immediately. It comes in every size but I especially love that I could order a 16′ runner. And it came three days later. It's also washable which is a perk. The colors are beautiful. The photo above is very accurate.
FAMILY ROOM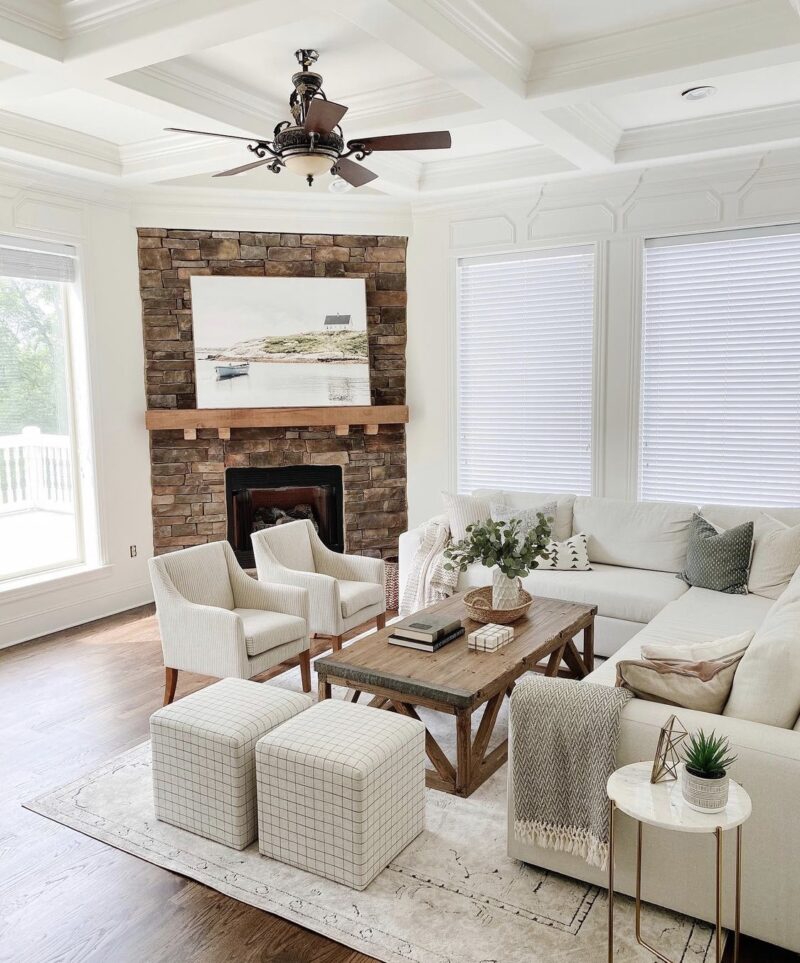 Another work in progress room and a rug we brought with us. It's very neutral with warm undertones. This is a great example of how a rug looks lighter overall in a space but when you stand above it it's much darker. Overall this rug is ivory with grays, taupes and charcoal.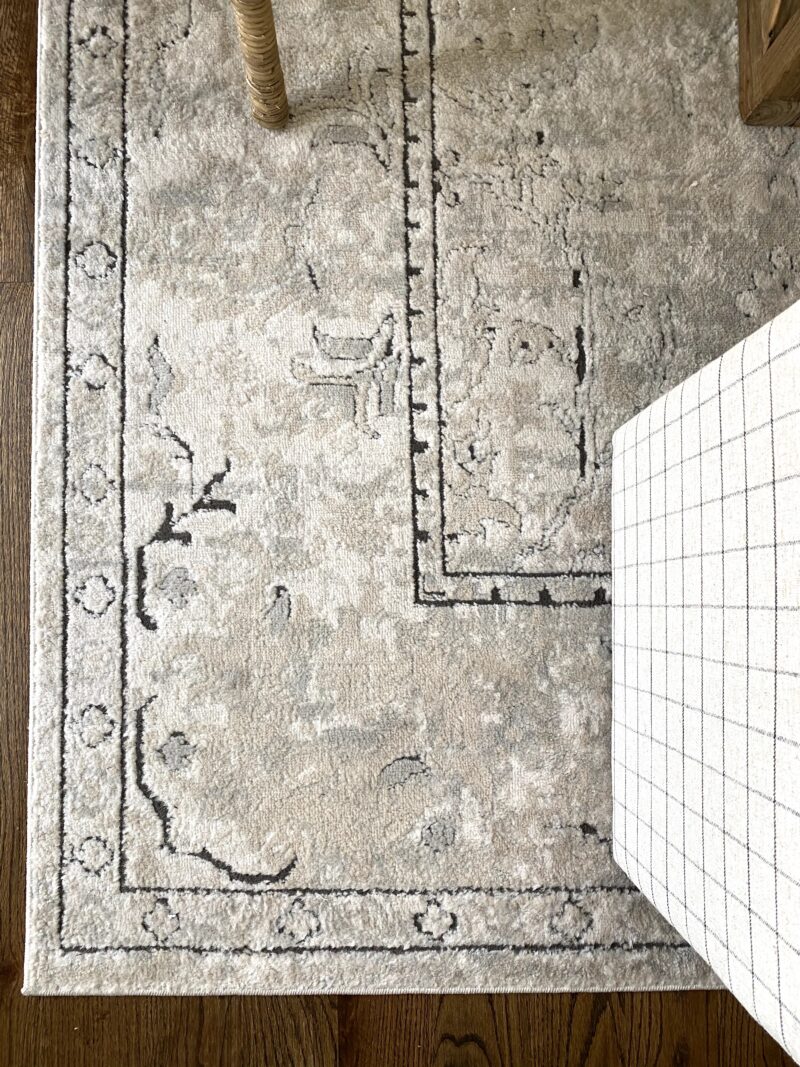 This is a very good representation of the colors you find in this rug. (The store photos are very inaccurate). It's soft underfoot and allows you to decorate with almost any color. When you order, this is the color all the way to the right (it looks more tan on the website).
I've sent my fair share of rugs back so I understand the challenge of looking at photos online. I will add our dining room rug shortly. I find that all rugs look darker when you stand directly above them. When you step back and look at a space, the rugs tend to read lighter. I hope this was helpful in your search for that perfect rug.
Have a wonderful day.