With November just around the corner, it's time to get the gift guides going and the number one requested guide was for teen girls. I will absolutely put one together for the boys, too. I am not leaving them out but my daughter was kind enough to help me with these fun choices so it's ready to roll. Everything on the gift guide is either something she has and loves or something that is on her holiday wish list.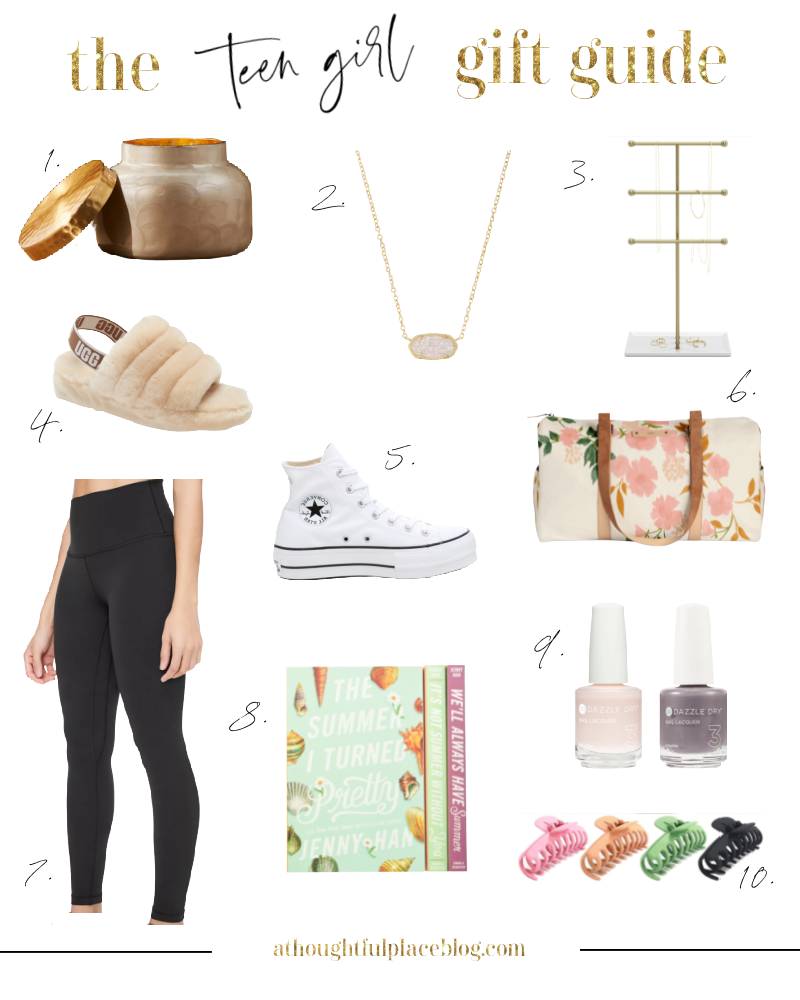 ONE: This pretty candle is a top pick and lovely addition to a room.
TWO: Beautiful necklace. This was a special gift for her a couple of years ago and she still adores it.
THREE: My daughter has this jewelry stand and highly recommends. Perfect on top of a dresser.
FOUR: These are so comfy and cute. They come in a ton of colors. These are a fun option, too.
FIVE: Platform Converse. All the rage these days & they go with pretty much everything.
SIX: This duffle bag can be personalized and comes in so many patterns.
SEVEN: Another five star pick from my daughter. This option is far less and also great.
EIGHT: A really fun book set.
NINE: Clean nail polish that we love. So glossy. The 5 piece set is worth it because it lasts forever.
TEN: Great colors and very much on trend. Should have kept mine from junior high. Just sayin'.
BUT WAIT. THERE'S MORE.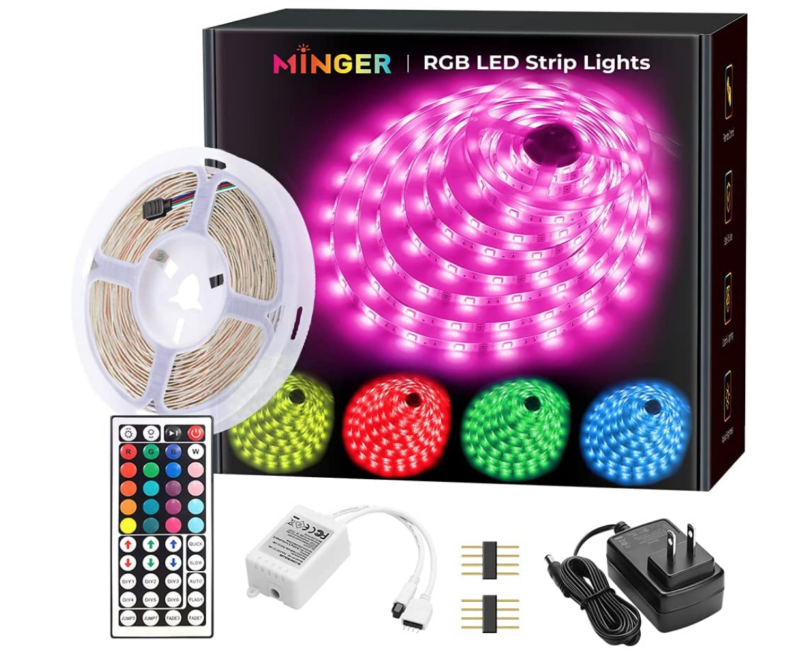 Both of my children have these LED lights and still love them. My kids have them attached to the back of their dressers and love being able to switch up the colors.
MAKE IT YOUR OWN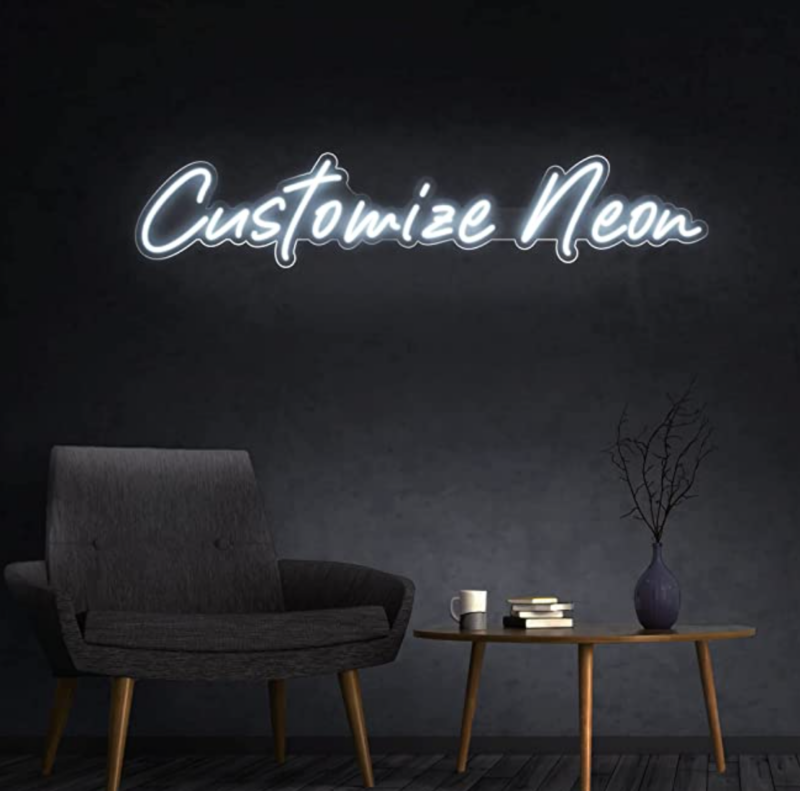 There is a 15 year old in our home who really wants a neon sign. They are pretty darn cute and this one is customizable. The reviews are fantastic and let's you see what others have chosen. She is hoping to have one above her bed at some point.
CHILLED BEAUTY PRODUCTS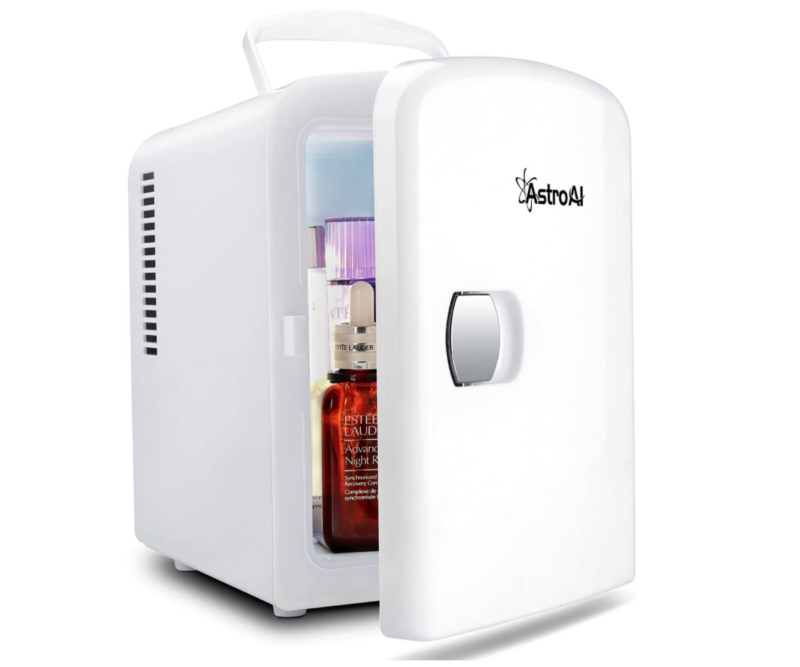 If you really want to score points with your teen, hook them up with a place to chill their beauty products (who knew?). This mini cooler is under $40, comes in a few colors, and is the equivalent to the coveted Caboodles back in our day.
HOLIDAY JAMMIES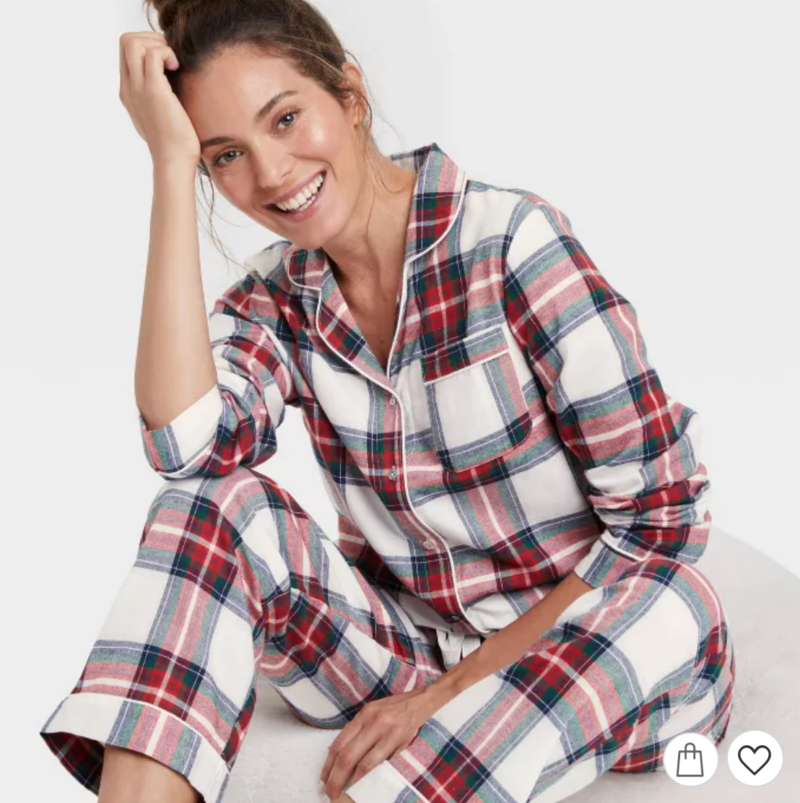 We both have these jammies and wear them pretty much year round. Especially during the colder months. We like that they are a nice weight (not too heavy or hot).
GET THE PARTY STARTED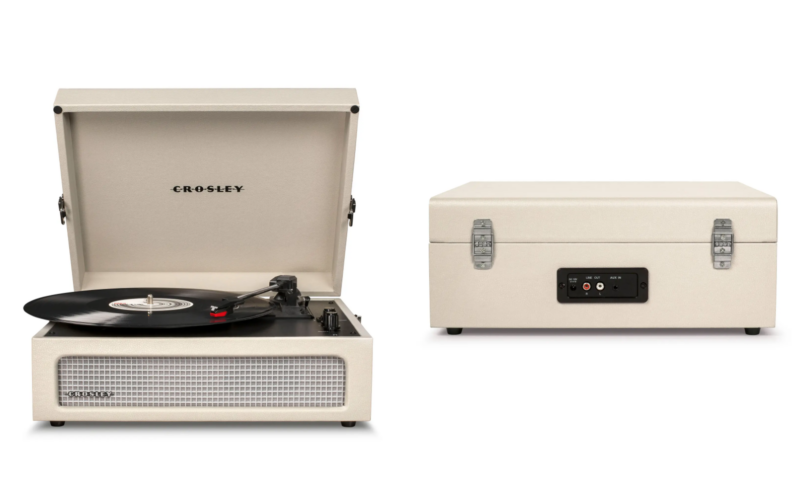 Something else my daughter loves is her record player. This one is neutral and would go in any teen room. The old school records are so much fun to collect (and it means you can give records as gifts for various occasions, birthdays or holidays which is nice). My dad used to always gift the kids records to add to their collections.
SALE GOING ON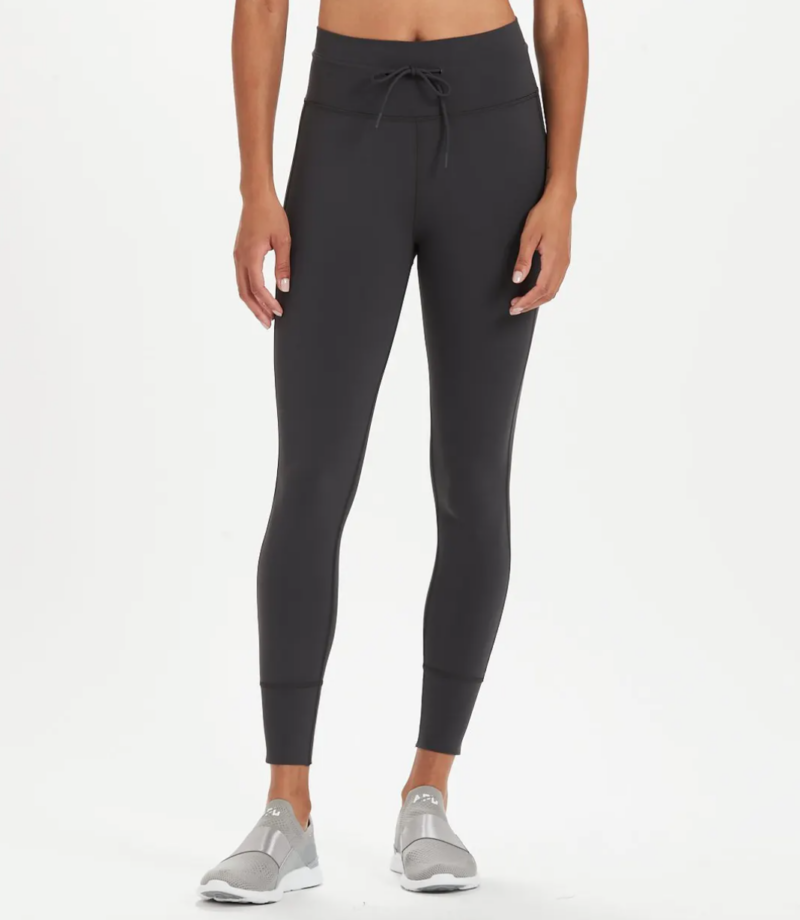 My daughter is ALWAYS eying my Vuori pieces and right now there is a great sale happening. These Daily Leggings are part of it. She is asking for a pair of leggings and a sports bra. You can check out the entire sale section here.
I hope this is helpful if you are starting to think about shopping. I know the teen years can be challenging for gifts. We also like the idea of gifting experiences like concert tickets or a special day trip. Always fun to make those memories.
Wishing you all a wonderful Friday!