In keeping with this year being unlike any other, so is the way I am approaching this Christmas season. If it brings joy then it's a "Yes!" Well, maybe not everything but you know what I mean. Extra snuggles, one more movie, whip cream on everything and decorating all the things. I partnered with Nordstrom to share a few things that will be under our tree and a look at this year's wrapping.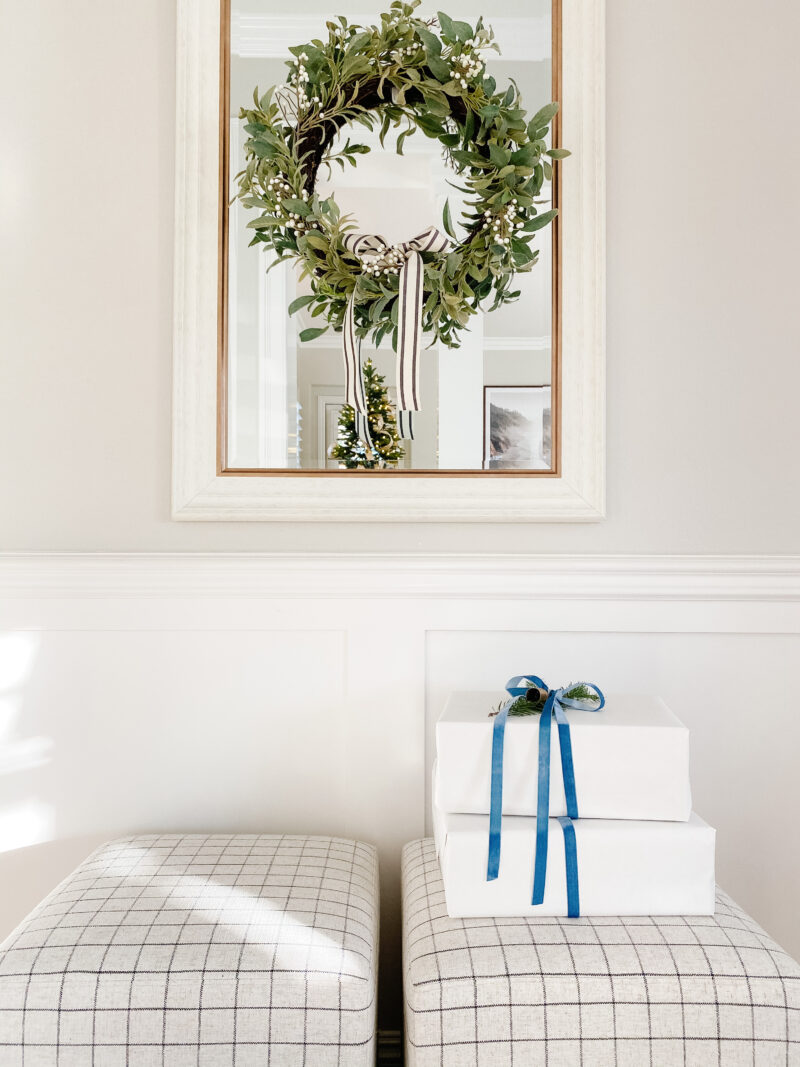 Do you wrap as you go or do it all at once? I am usually the girl that waits until the last minute and cranks it out in one day but this year I am enjoying wrapping a little bit at a time. It's something creative and that brings me joy.
Mom hack: Be sure to keep a list of what you have bought and wrapped. I don't put the tags on because I like there to be some element of surprise. So each person has a code (one dot, two dots . . .) and I use a pencil to put it on the bottom of the gift. Then on Christmas Eve I simply add the tag to each gift based on my little code. It keeps them guessing. Of course Santa adds his own gifts, too. Such a good guy, that Santa.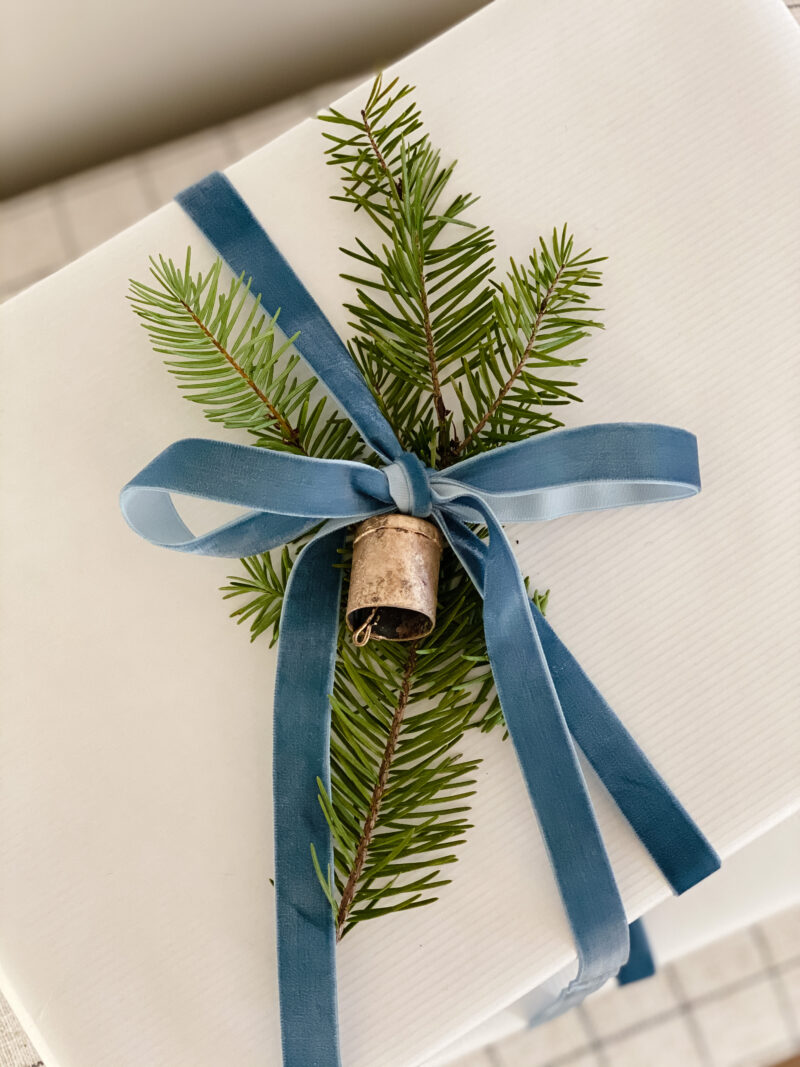 By now my family knows that I like wrapping gifts just as much as opening them. Maybe even more. My mom taught me everything I know about creating pretty presents and it's so fun to switch it up each time. This year I am going with velvet ribbon and very simple paper. In fact these are things I already had on hand. A piece of fresh greenery and a tiny little bell make it festive.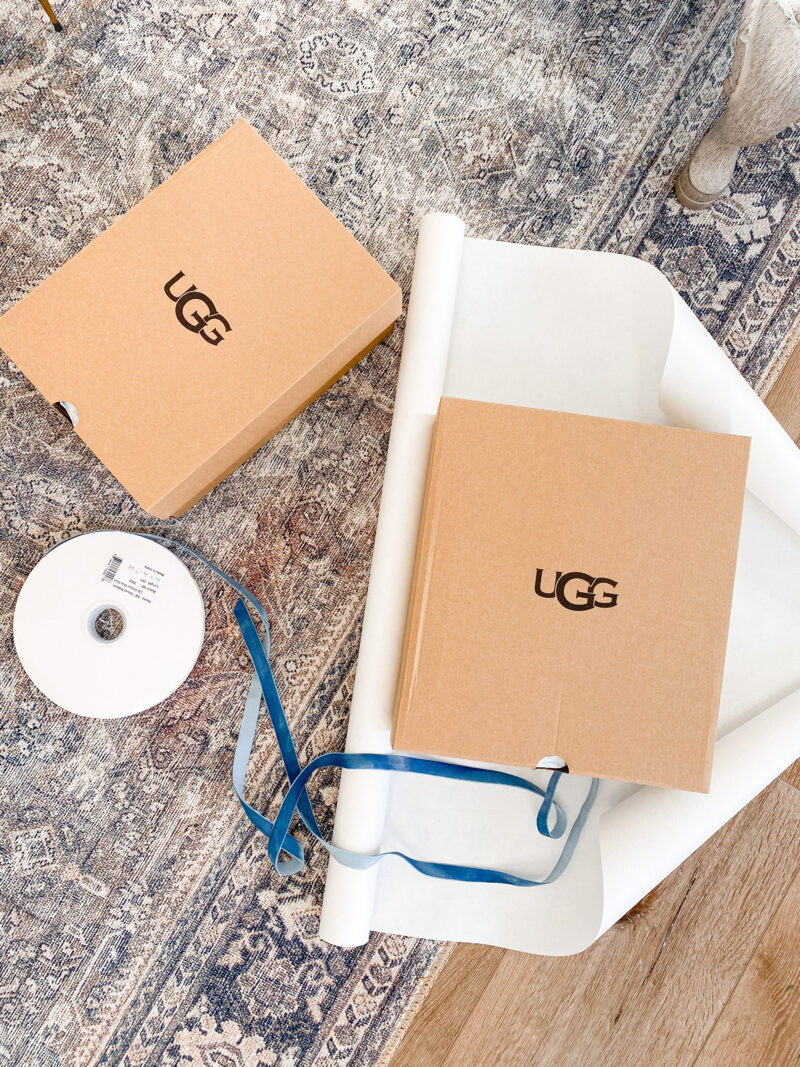 Shhh. Don't tell our daughter, but she is finally getting the cozy pair of Uggs she's been wishing for. And to be honest, I am pretty jealous. With all of us being in loungewear pretty much 24/7 it's the perfect year for a pair of snuggly Uggs. I am loving that I can oder gifts online from Nordstrom and pick them up curbside. So quick and efficient.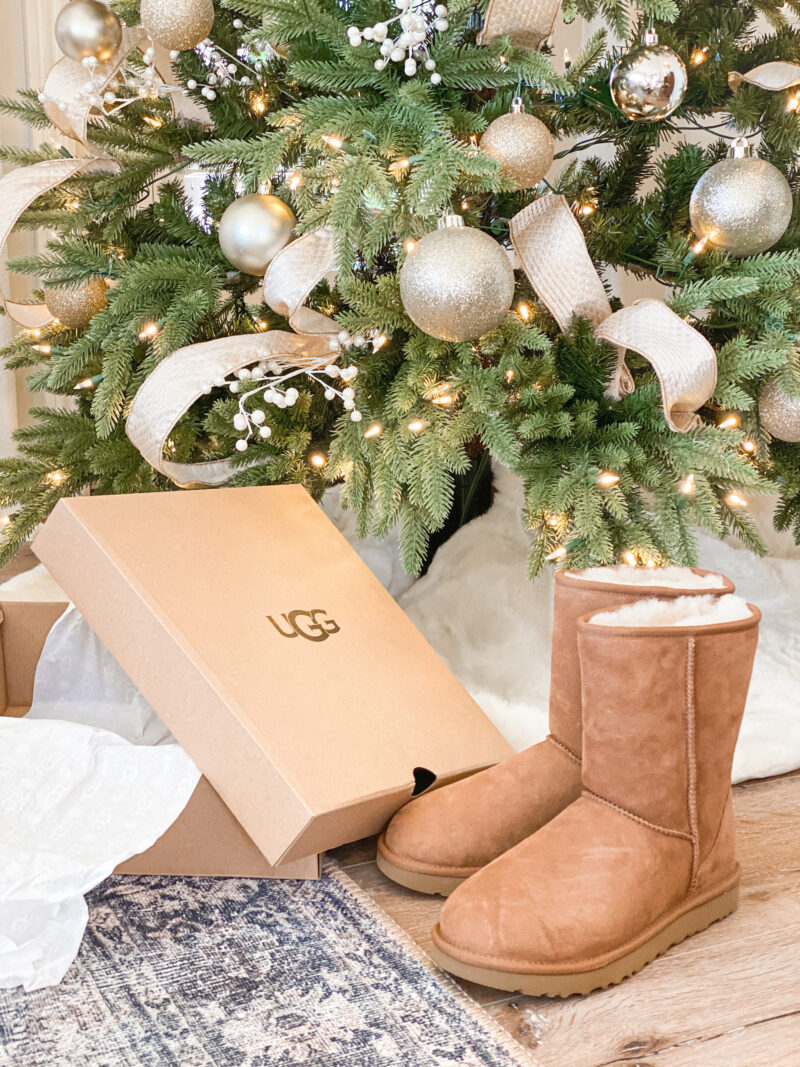 Classic and comfy. My daughter has always loved these so I'm excited to see her open them. Luckily she's not a big blog reader. I have to admit, we waited until her foot was done growing so she could enjoy them a very long time. You get me, mamas.
These would definitely be my top choice, especially for my days in the ice rinks. And my hubby loves these.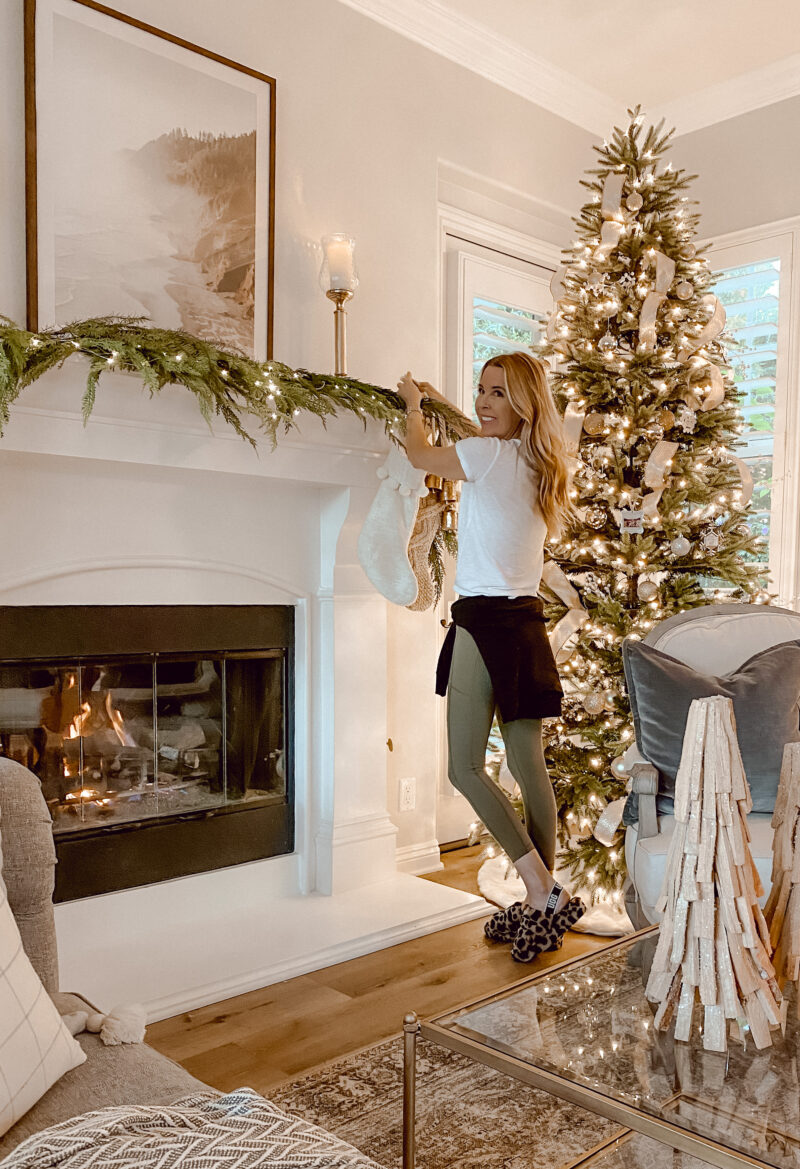 Christmas came early for me because my sweet husband gifted me these after my foot injury. They are so comfy. While they are platform style, the heel is raised 1/2″ which is ideal. It's not easy finding comfy wedge style slippers. Plus they get over 5K phenomenal reviews. This is another popular style that people rave about.
MORE CUTE SLIPPERS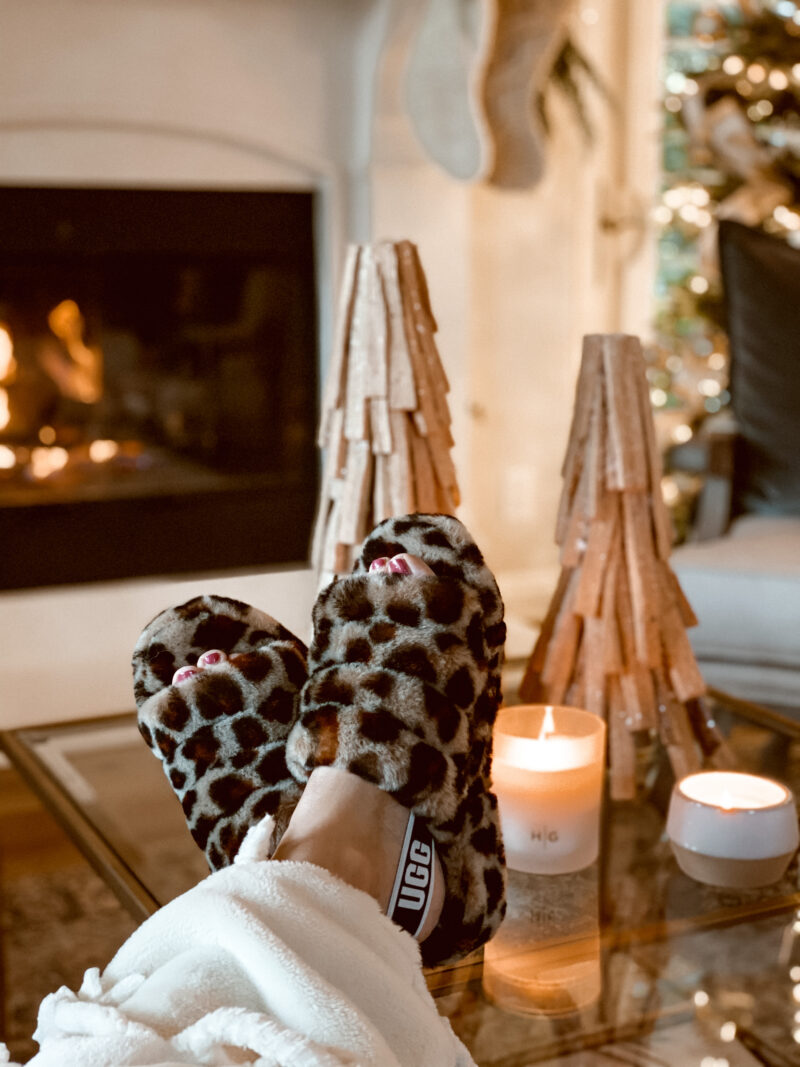 All kinds of cozy and soft. You can wear these slippers with or without the back strap and they come in a few different colors. Do you have one of these blankets from Nordstrom yet? We have them all over the house. They wash and dry beautifully. A lovely gift idea.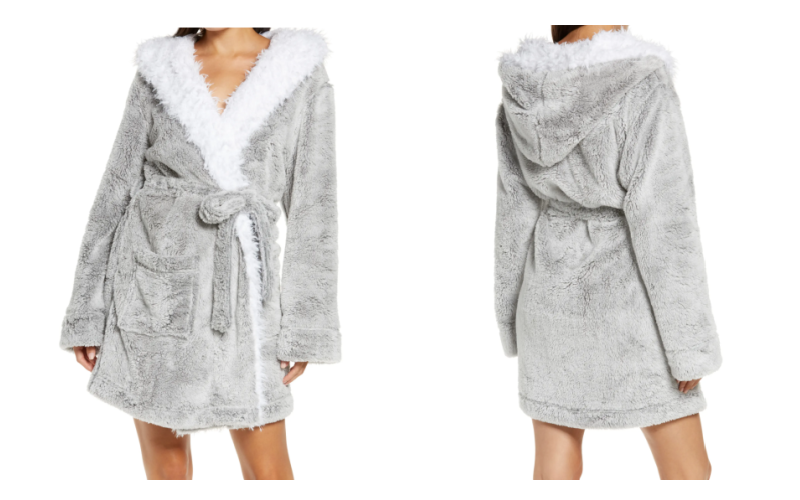 I just need this fluffy robe and I'll be set. Hint, hint honey. Although I may never leave the house again.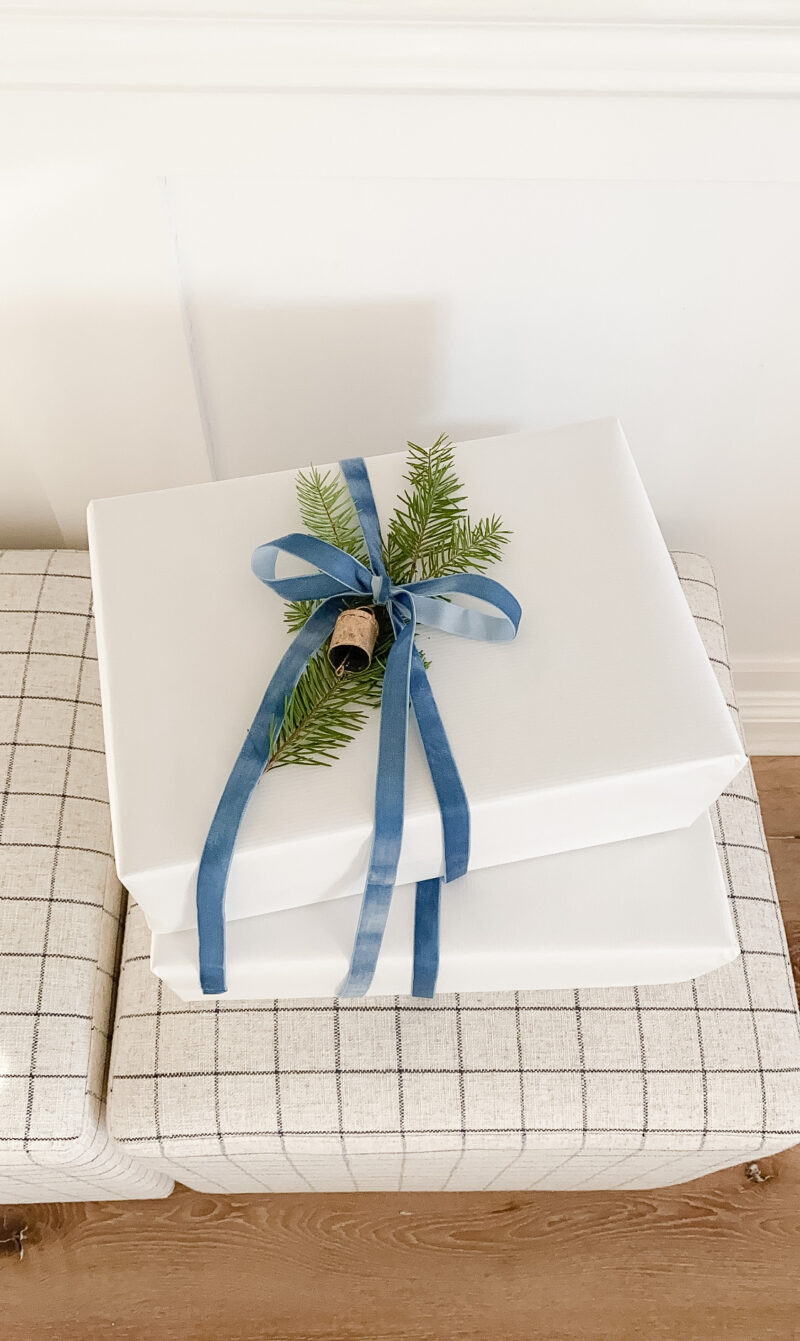 Here's to enjoying all that this season has to offer, even the simple act of wrapping gifts. Being in the moment and appreciating time together is what we are aiming for. Did you catch the post on our Family Advent Activities?
Enjoy your Friday. I'll see you back here in the morning.
*Thank you to Nordstrom for partnering with me on this post.