So excited it's Friday. I am looking forward to spending the day with my sweet mom and then this evening with a dear friend of mine. I don't know about you, but the older I get the more I realize the importance of saying no to "busy" activities and yes to meaningful time spent with people I care about. I am not sure why our culture seems to value being busy as if it's something to reach for. You know that question that gets tossed around twenty times a day, "How are you?!" I must admit I have been guilty of saying, "Great. Just really busy." It's like we want people to know we have a lot to do or that our lives are pretty stressful. Strange, right?!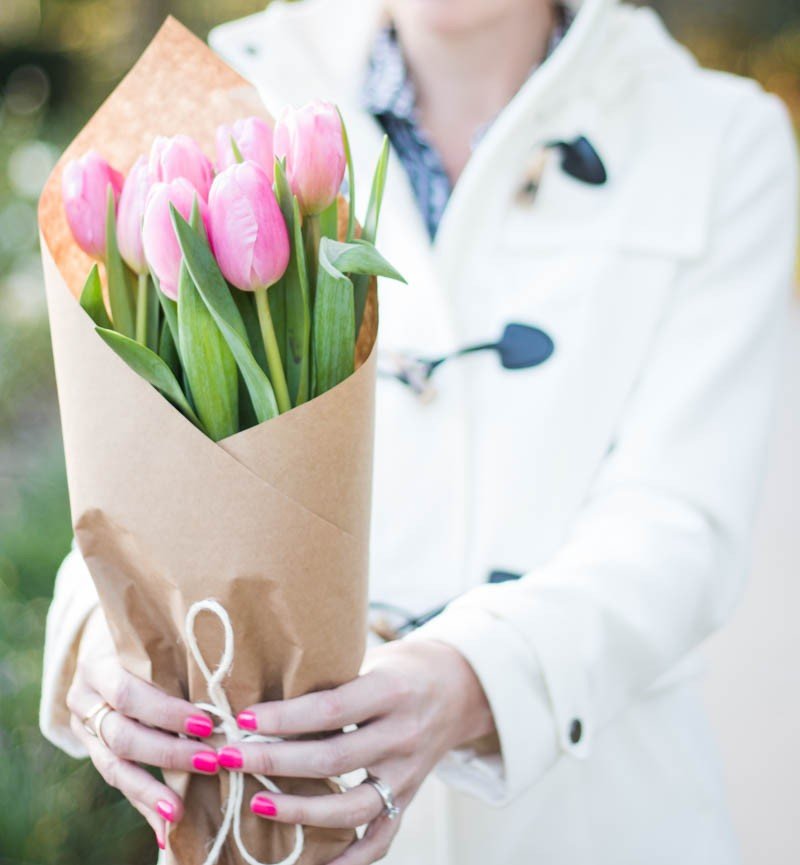 For the last couple of months I have really focussed on making decisions solely on how it will make me feel. I don't mean that in a selfish way. But I am the only one that can adjust the stress I feel. I realize that spending time with loved ones or taking a walk by myself will fill me up. Fitting in a 30 minute work out in the morning will immediately infuse me with a more positive outlook on the day. I'll have more energy to do the after school hustle with the children. Even my children will notice how much more energy I have.
I am a stay at home mom and I'll never forget when a friend recalled something she had heard, "You know if you're a stay at home mom and you are too busy, try staying home." Simple and yet so true. It has struck a chord with me back when I heard it and it pops into my head each time I start to get the panicked, too much to do feeling. No. I just need to stay home, breathe and get things done. Sometimes getting through just one load of laundry and cleaning one out of our three bathrooms makes me feel like I won a gold medal. Look. I know it's not rocket science and may seem mundane to the corporate world, but sometimes it's just knowing that I am caring for my family that makes the day seem like a win. And I am learning to take a moment out to pray and be thankful for the opportunity to sit amidst the mess. The mess is direct result of being surrounded by the people I love most. And I am so grateful for them.
Along with staying home more, I am choosing to be sure I make time for my dear friends as well as new friends. You know those people who you cross paths with all the time and you just know there is a beautiful friendship brewing. I want to make time for that. I want to say yes when they ask me to join them on a hike or go grab a quick coffee. There is power in connecting and the last thing I want to do is to fill my life with such clutter that I miss out on those beautiful friendships.
While I don't have any profound discovery to pass along or a flashy graphic to share, I do have an ongoing list in my head that is helping me to stay focussed on what is most important to me. Here are a few things I am trying to be very deliberate about these days.
pick up the phone and call a friend each week (texting doesn't count)
send a hand written note to a friend (good ole' snail mail)
drop flowers on the doorstep of a friend
make it a priority to nurture a new friendship (coffee, lunch, walk, etc.)
forgive myself for the messes in the house and in turn be grateful
gift myself with time to exercise
stay home
enjoy being still
take more walks by the beach and enjoy the beauty that never expects anything in return
Today's agenda: Toss in laundry before I work out, clean the kitchen and then shower and get ready to pick up my mom and take her to lunch. And I promise to be completely present so that I can fully enjoy the precious time with my mom. And then I will do carpool and pick up the kids. And I will sit and listen to them talk over each other to tell me about their days. Nothing better than that.
Sharing my rather unglamorous schedule in hopes of supporting one another to take off the "busy" hat and to embrace doing less. Isn't it in doing less that we have far more to gain?