I lived in Southern California for most of my life and yet it took me moving away to finally write this post. While back visiting, I had so many requests for our favorite restaurants. We hit up many of our go-to spots so it was the perfect time to create this list. If you every find yourself visiting Laguna Beach, I hope you find this very helpful.
LAGUNA BEACH FAVORITES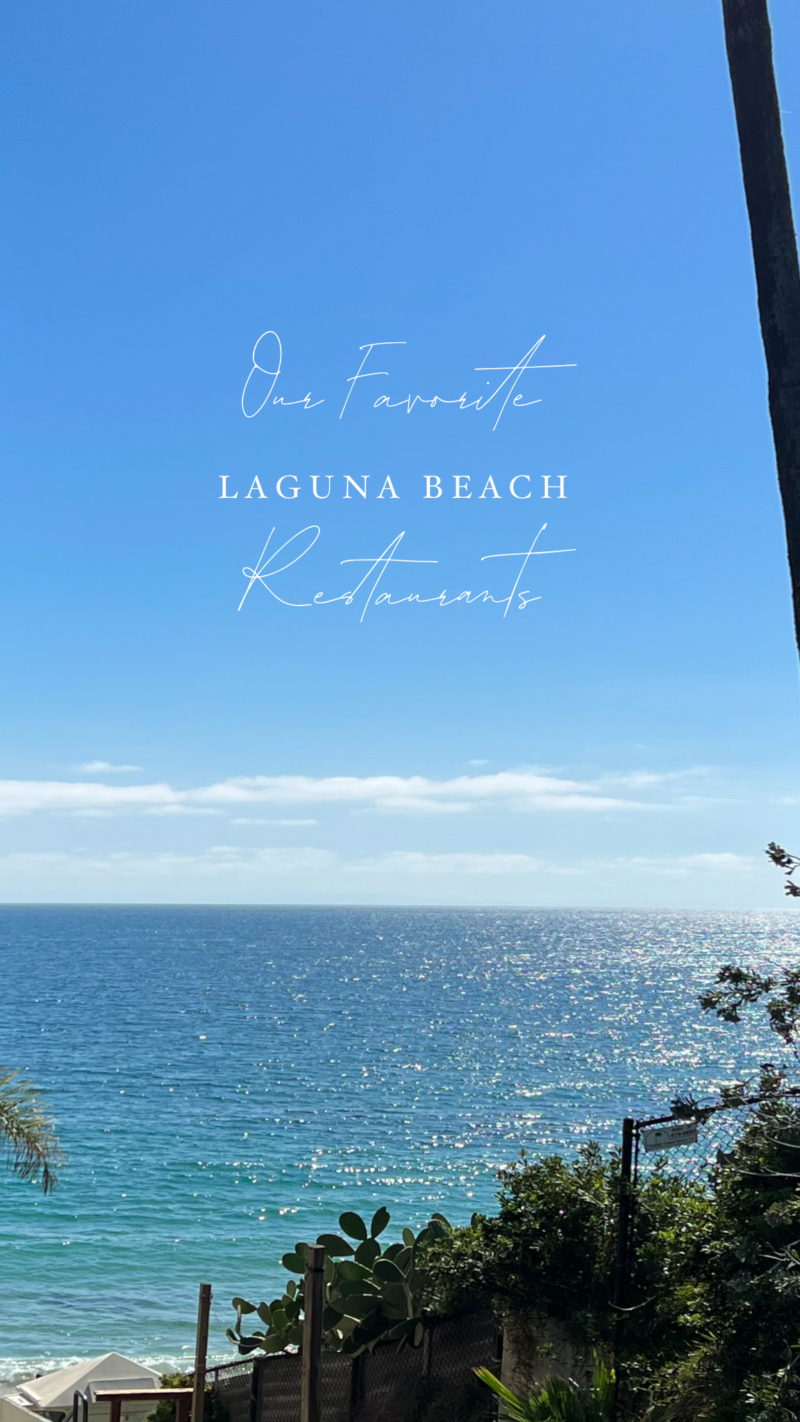 There are truly so many to choose from and you really can't go wrong. This list includes the spots we have eaten at time and time again and truly love.
THE DECK ON LAGUNA BEACH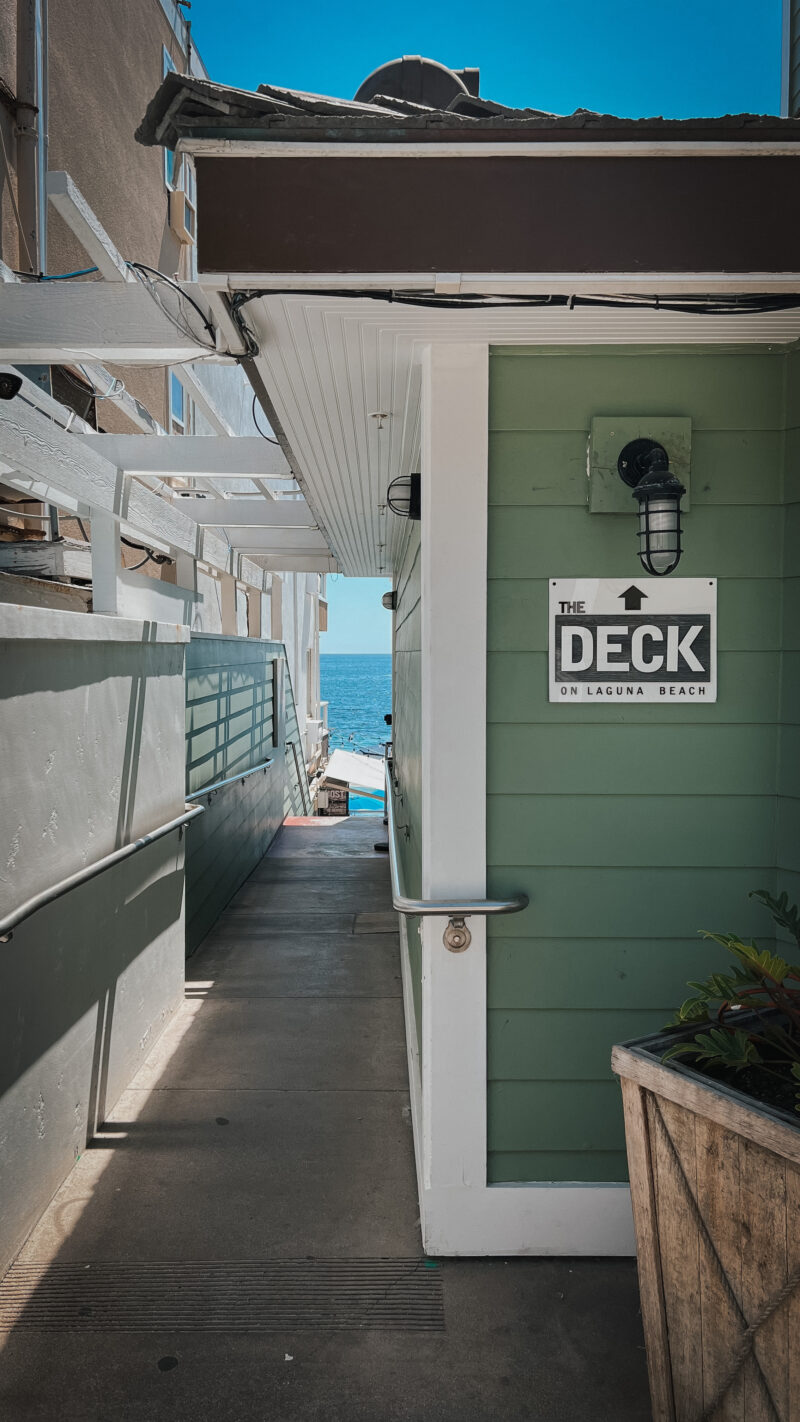 You can't beat this location. You can valet park or find street parking (with meters). Head past this sign and down the stairs. The Deck does not take reservations and is quite small. The bar is open seating as well as a high top bar to the far right of the patio.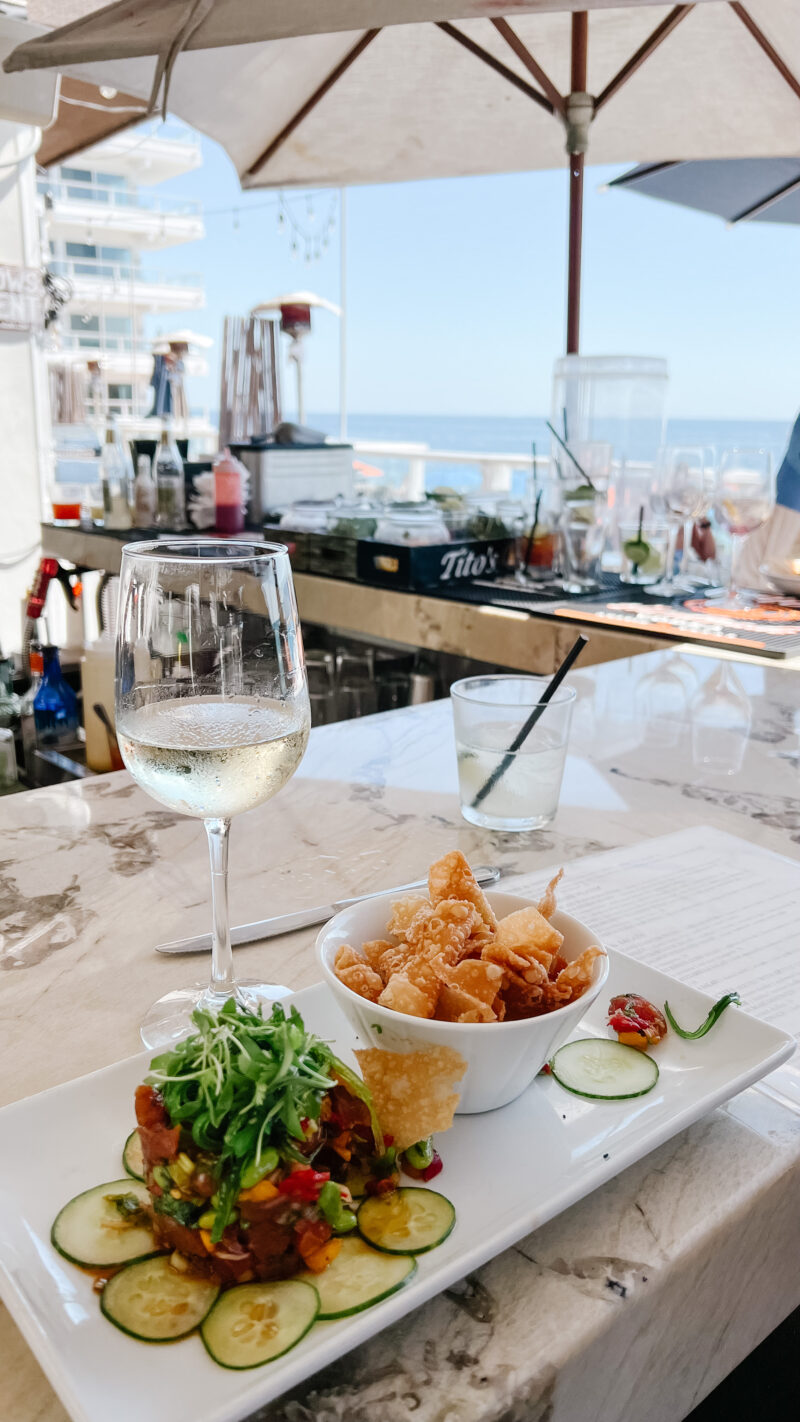 The Hawaiian Big Eye Tuna Poke Stack is phenomenal. There is something about the mix of papaya and cucumber that is fantastic with the tuna. You truly feel like your are on vacation when you eat at The Deck.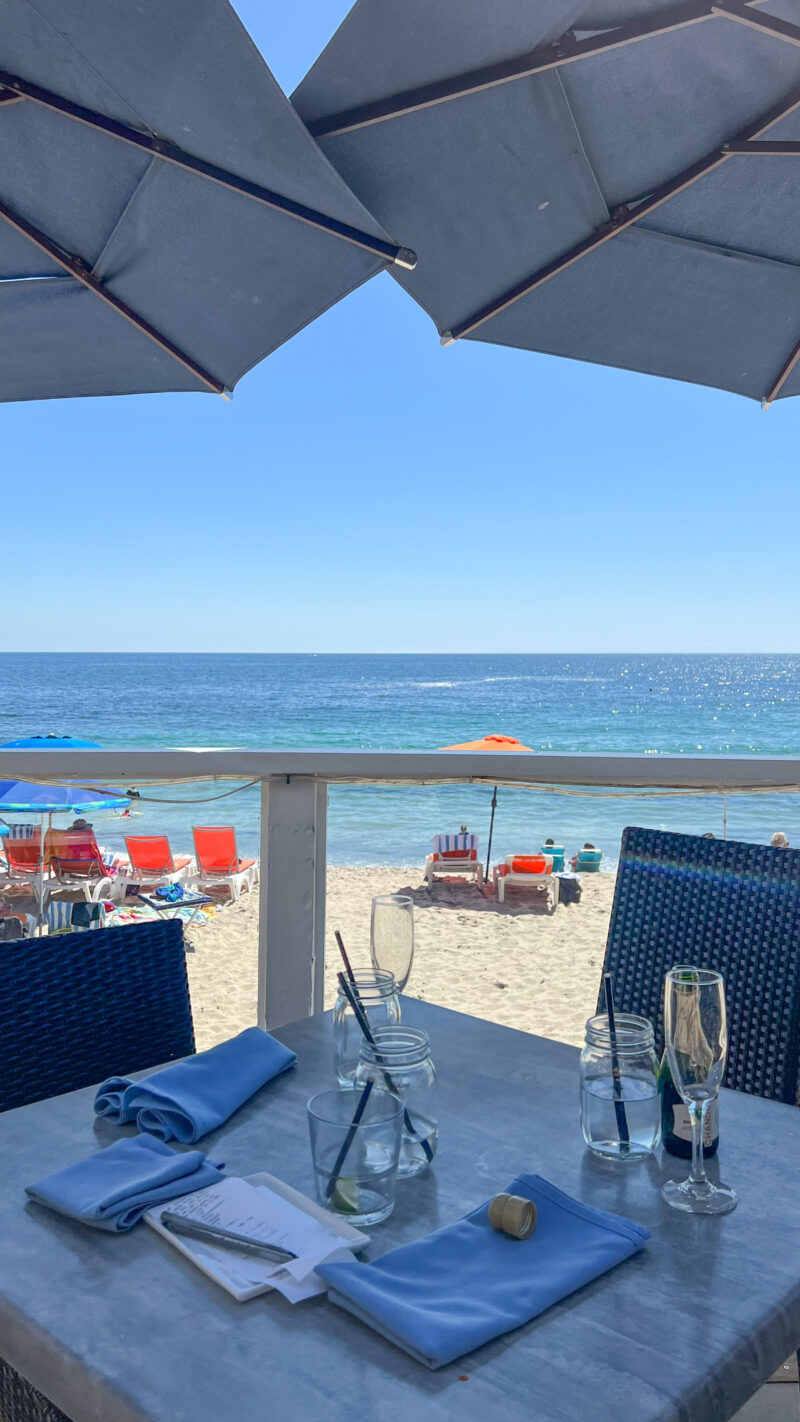 As with most spots in Laguna, it's very casual so you can stroll in even straight from the beach.
DRIFTWOOD KITCHEN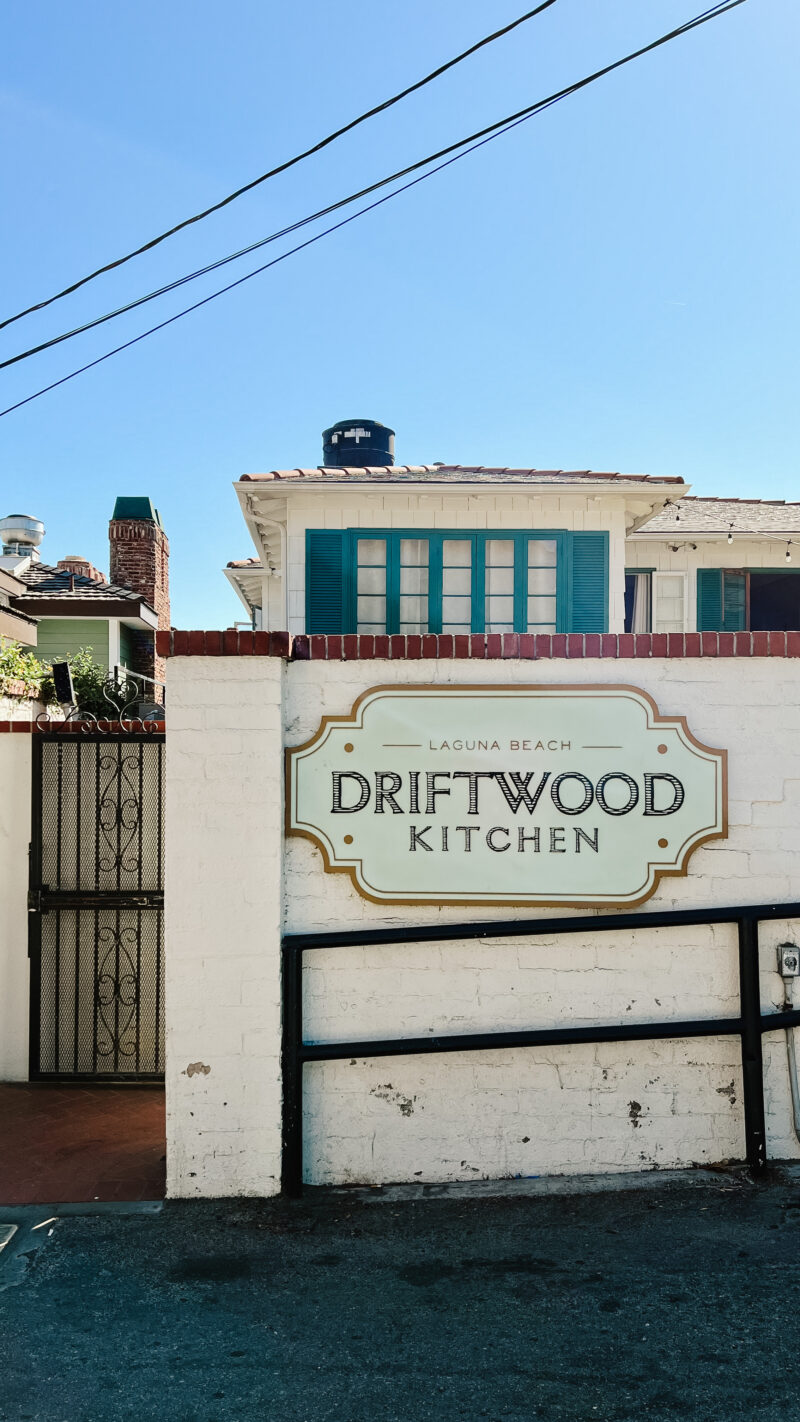 Driftwood Kitchen is in the exact same location but upstairs. Phenomenal view and a really wonderful spot. The nice thing is that Driftwood does take reservations so you will be sure to get a table if you plan ahead. I would most likely wear a sundress if I were going to Driftwood for dinner.
THE CLIFF RESTAURANT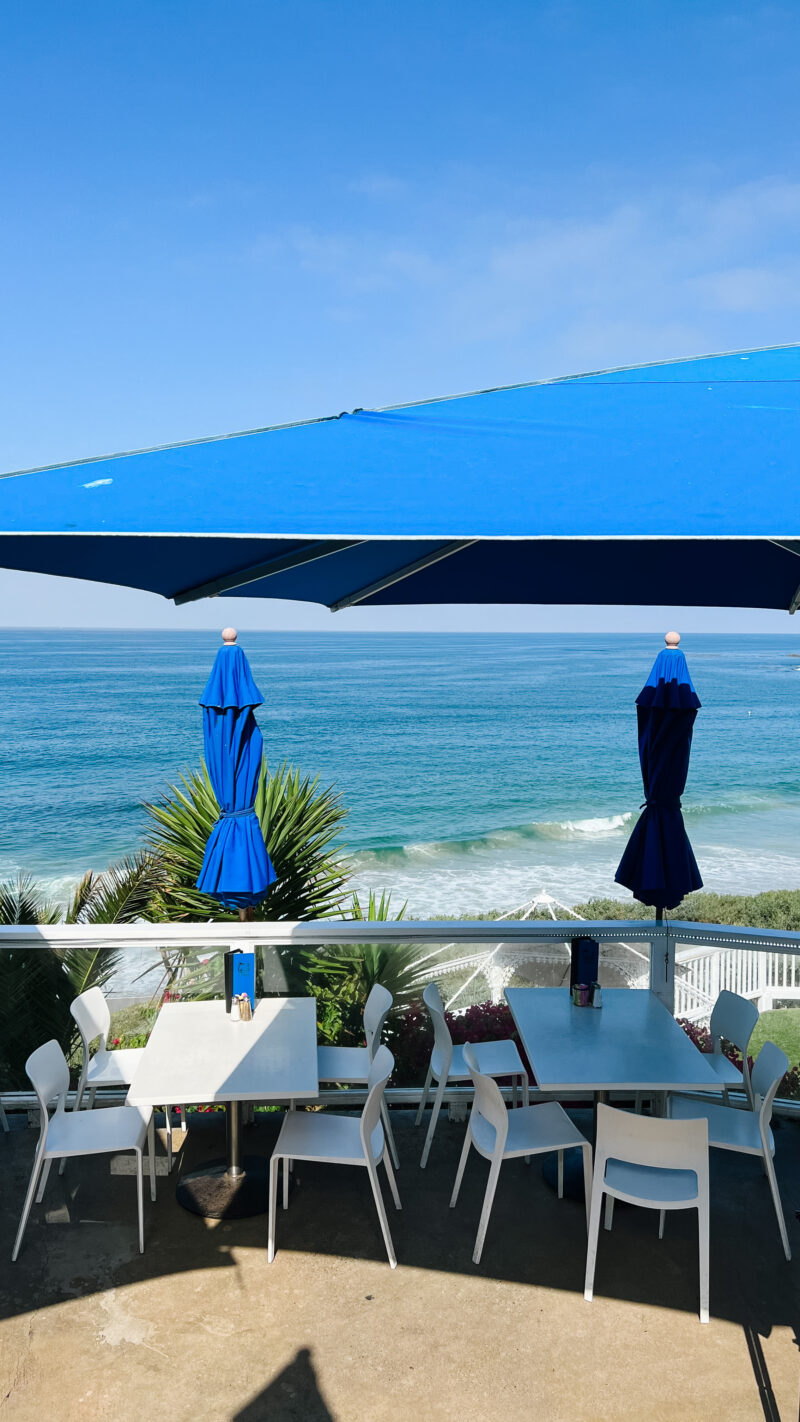 This gem is hidden through a little shopping village. The tables overlook the ocean. Nice place to pop in for breakfast.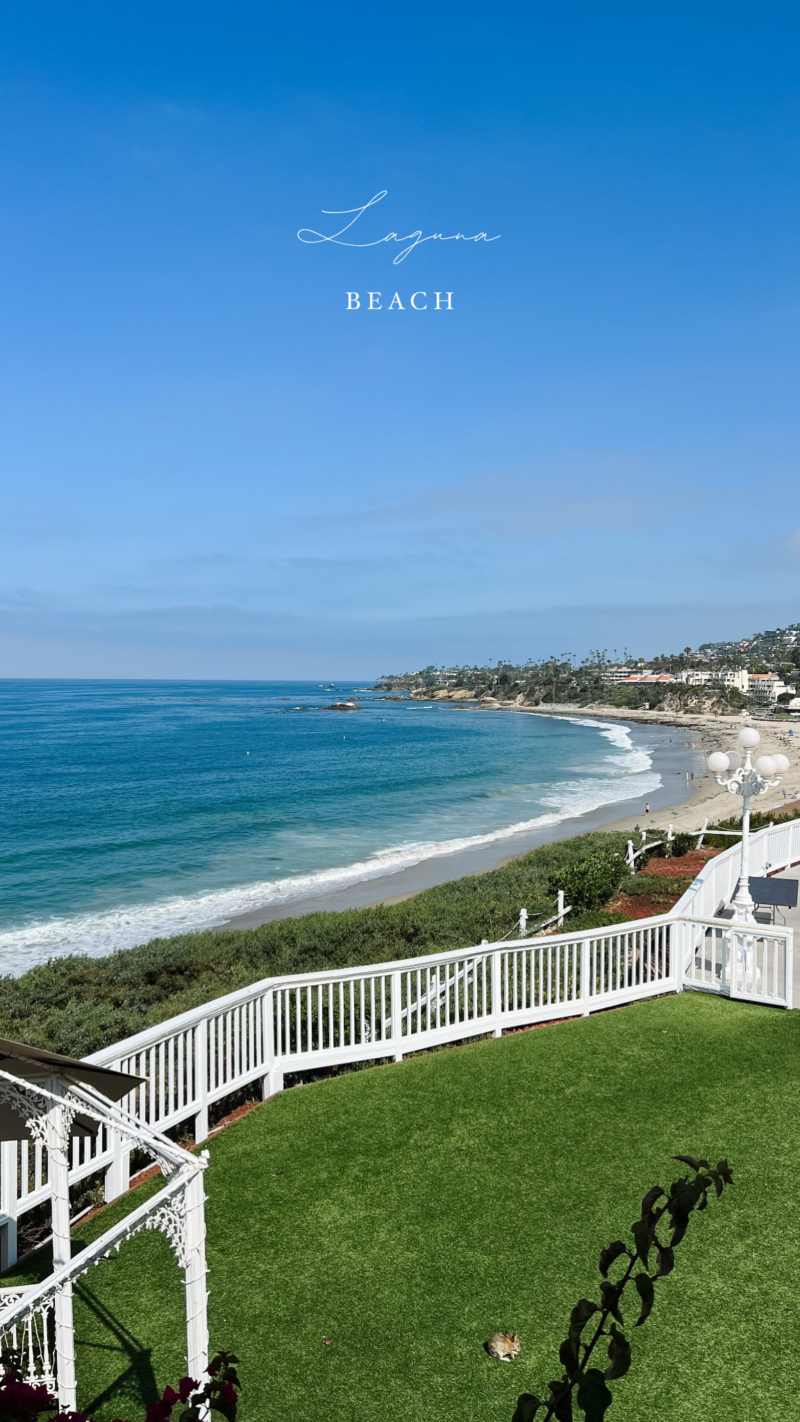 The Cliff has this pretty lawn area where you'll sometimes be able to catch them setting up for a wedding. What a view!
MORE OCEANFRONT GEMS
Splashes – a great spot for a special occasion.
Las Brisas – a favorite for breakfast
The Rooftop Lounge – a great stop for sunset or cocktails with friends
OAK
Oak is another favorite and where we have celebrated special occasions.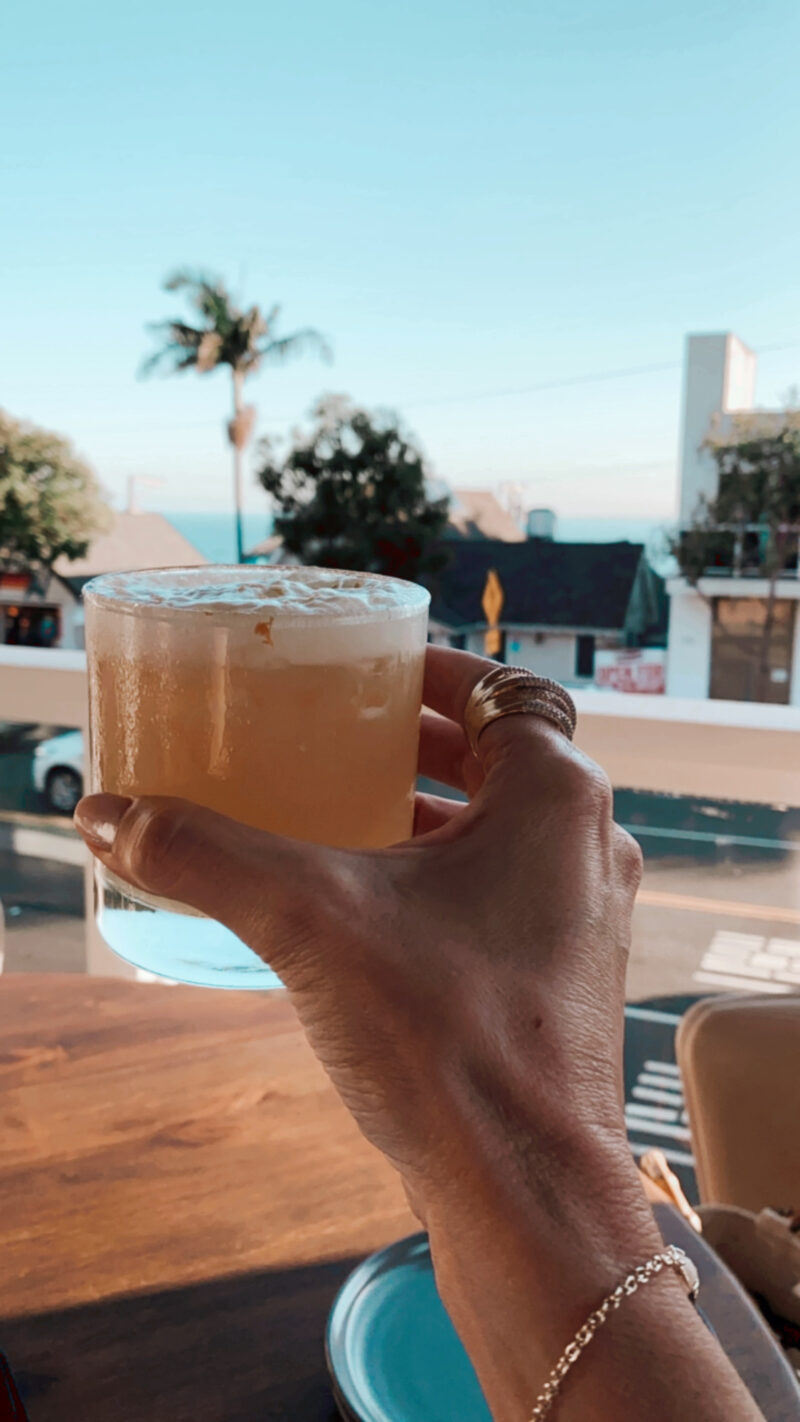 If you ask to sit outside, there is a great patio with a peek-a-boo view of the ocean.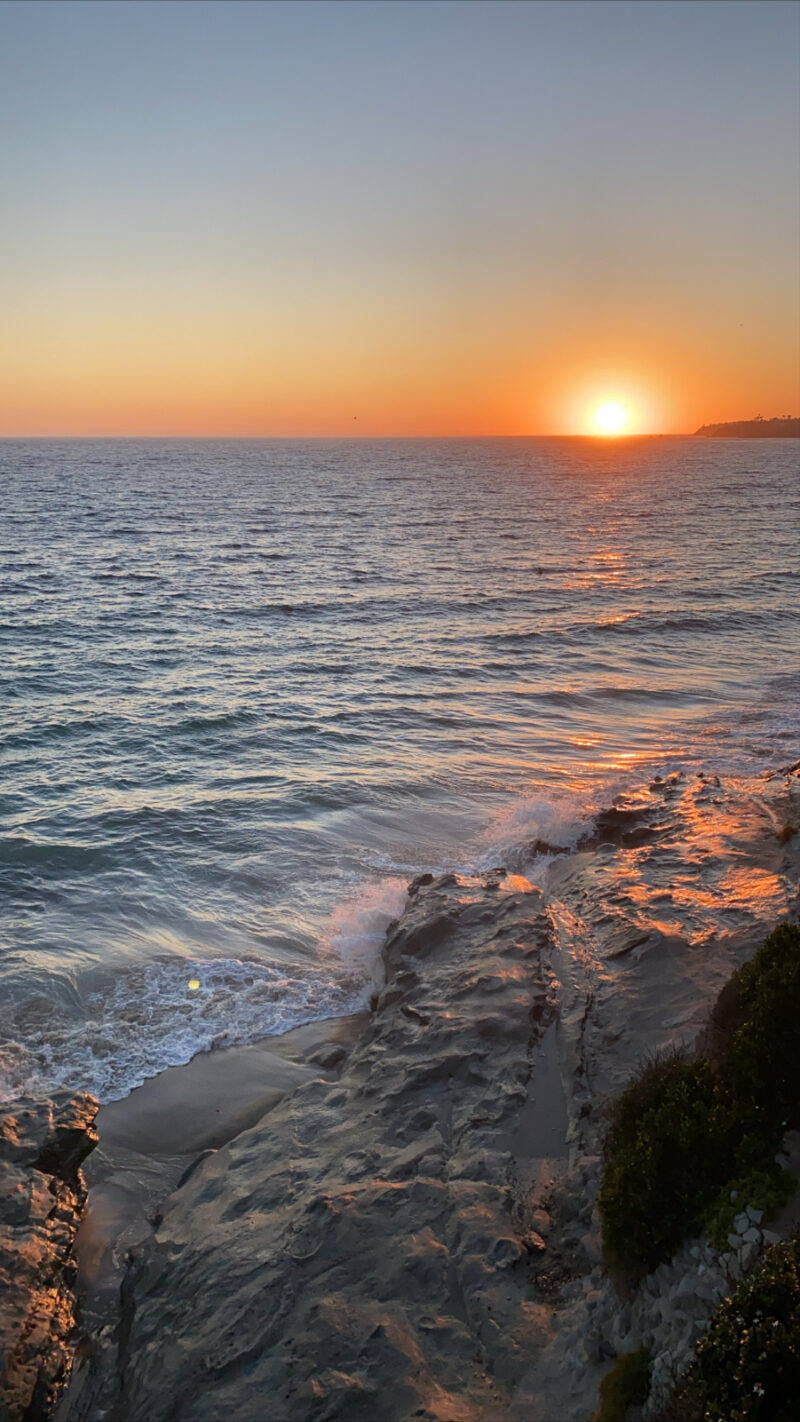 After dinner, cross the street and head to the lookout for sunset. It's gorgeous.
OUTSTANDING FOOD
Selanne Steak Tavern – owned by the nicest family, charming bar, fantastic food and drinks
Nick's Laguna Beach – a favorite of ours, save room for the warm butter cake
Oak Laguna Beach – sit on the patio
South of Nick's – the Toasted Coconut Margarita is out of this world
We've been known to order the Warm Butter Cake from Nick's to go and head to the sand for the sunset. It's melt in your mouth good.
COFFEE SPOTS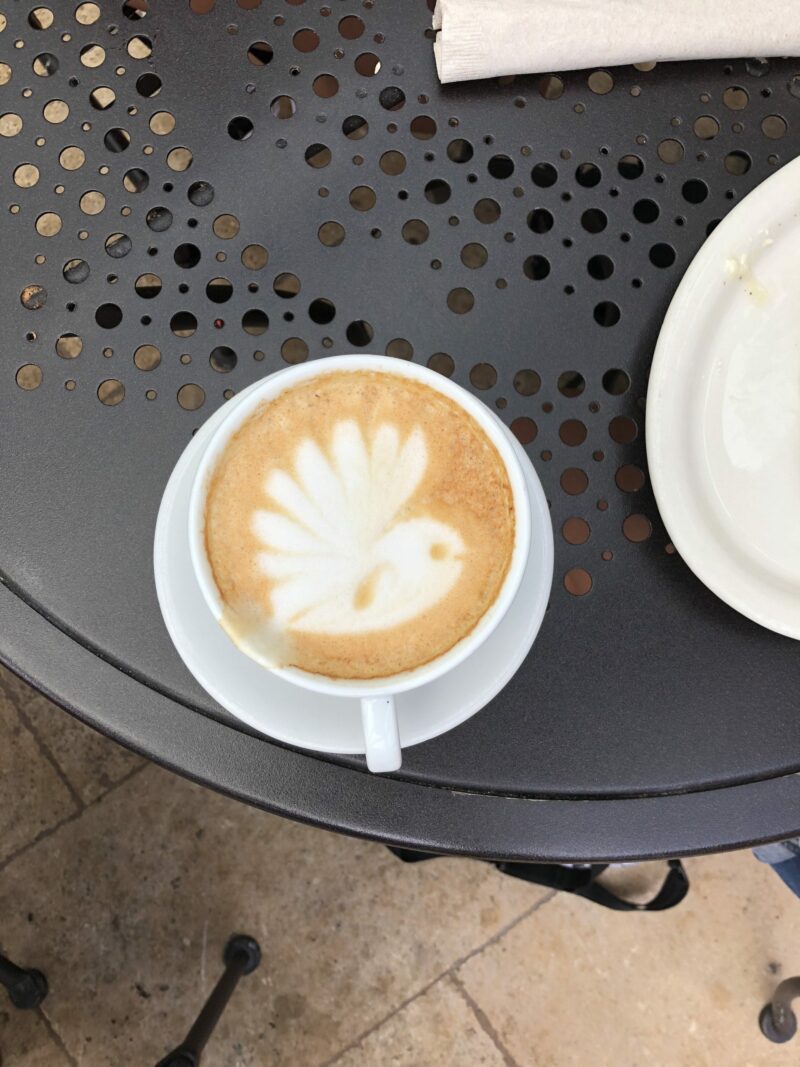 Urth Caffe – organic coffees and teas, so good for breakfast/coffee
Zinc Café and Market – great outdoor patio
BLK Dot Coffee
FAMILY FRIENDLY
Coyote Grill – overlooking the water, great for brunch (ask to sit on the patio), south Laguna
BJ's Laguna Beach – pizza and pazookie – great with kids and across from Main Beach
Ruby's Diner – classic for a burger and fries
Gelato Paradiso – delicious for a special treat
THE MONTAGE HOTEL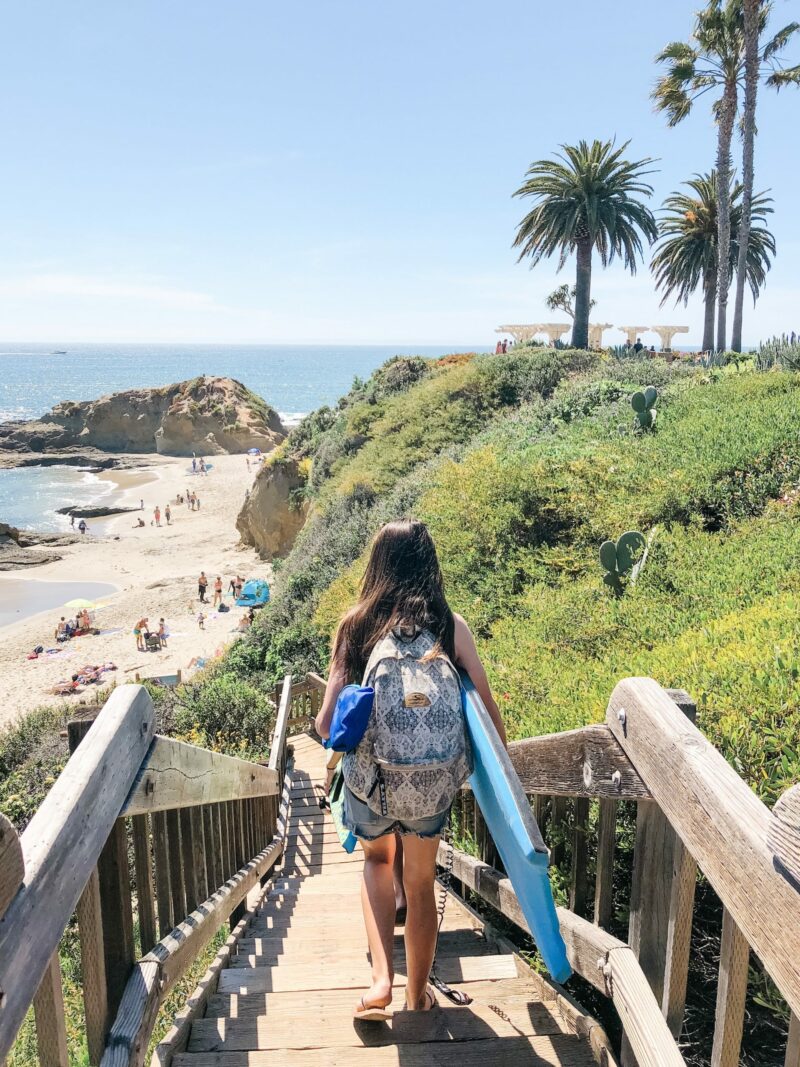 If you find yourself in Laguna, you have to take a walk along the Montage Hotel property. The sidewalks and grass areas in front of the hotel are open to the public and one of the most beautiful locations ever. In fact, Treasure Island is my daughter's favorite beach. If you are traveling South on PCH immediately after passing the hotel, turn right at the light. That will take you to a public parking garage. Bring a picnic lunch and head to the sand or the grassy areas you'll see as you walk in front of the hotel. A must if you haven't been.
And a little insider tip . . .if you book any service at the spa you get full access to not only the spa, but the adult pool for the day. You can order lunch at the pool and stare at the beautiful blue ocean. It's pretty dreamy.
Laguna Beach is quite magical. Enjoy our visit.