Hi, all! How has your Christmas week been? I am sure you all are just as busy with friends and family. Just popping in to wish you all a wonderful Christmas Eve. We have been working around the house in preparation for tomorrow and just enjoying this fleeting time. Soon we will be off to church and then enjoying game night with our extended family. It's one of our very favorite traditions.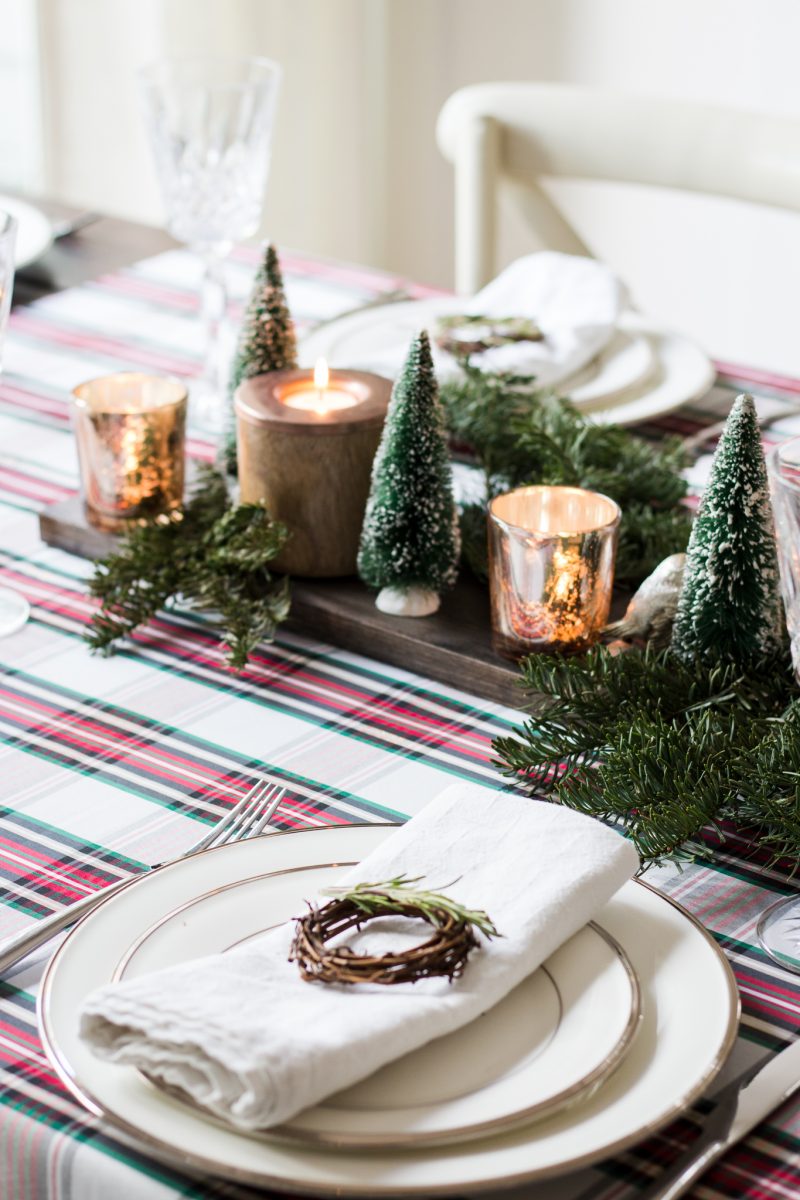 THE DETAILS
For our table I bought two yards of this plaid fabric at Joann's (50% off). It's a really pretty satin with gold detail in it that is tough to see in the photos. To create the centerpiece, I stained a piece of wood I had cut from Home Depot and layered in the votives, fresh greens and bottle brush trees. I used a bit of hot glue to secure the trees to the wood. Just didn't want them falling over during Christmas dinner.
The little grapevine wreaths were 50 cents from Michaels and I added fresh rosemary. The place card will be tied to them soon.
MERRY CHRISTMAS EVE
Enjoy this very special night. I am so thankful for all of you and this creative space to share ideas. I hope that you are surrounded by people you love. xo