Father's Day is quickly approaching. I feel so fortunate that my kids have the dad they do. He loves us fiercely and is always up for anything. These past few months have been challenging but he has remained patient and empathetic and we are looking forward to celebrating him next month. The first 10 gift ideas are actually items he has and recommends. That means they definitely come with a dad's seal of approval.
GIFT IDEAS FOR DAD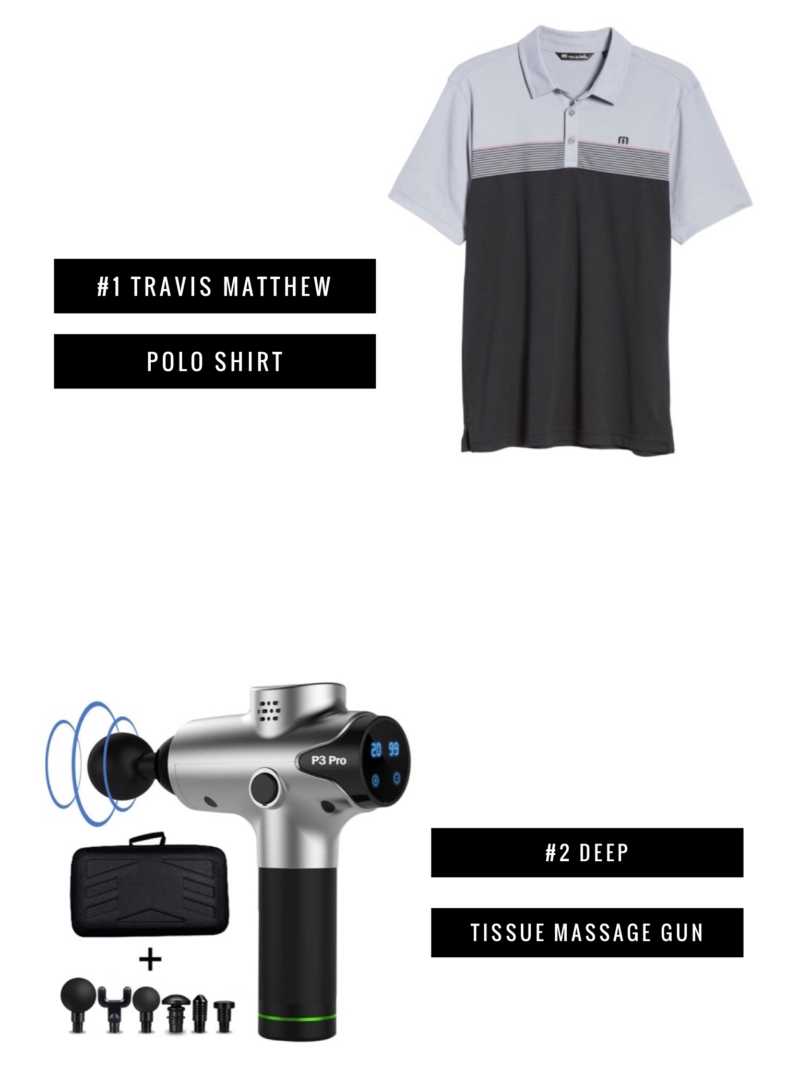 Ryan loves these Travis Matthew's shirts. While they are more expensive, you can often find them on sale and they wash so well. They really do last and look great on. He loves the fit.
This may be one of his favorite gifts ever. He uses the deep tissue massage gun all the time on sore muscles. I've even used it and have to say it really does make a huge difference. It's like getting a real massage. Well, almost.
These performance shorts are great for golf or just everyday wear. They wash beautifully and fit really well. They even look nice for California date nights.
This made it on the Christmas gift guide, too. My husband ordered this electronics accessories organizer for himself and it changed everything. We are no longer misplacing cables or connections for any of the electronic devices we have. He keeps everything in here and tosses it in his bag when we travel. It has made a world of difference. BEST. GIFT. EVER. Plus it's under $25.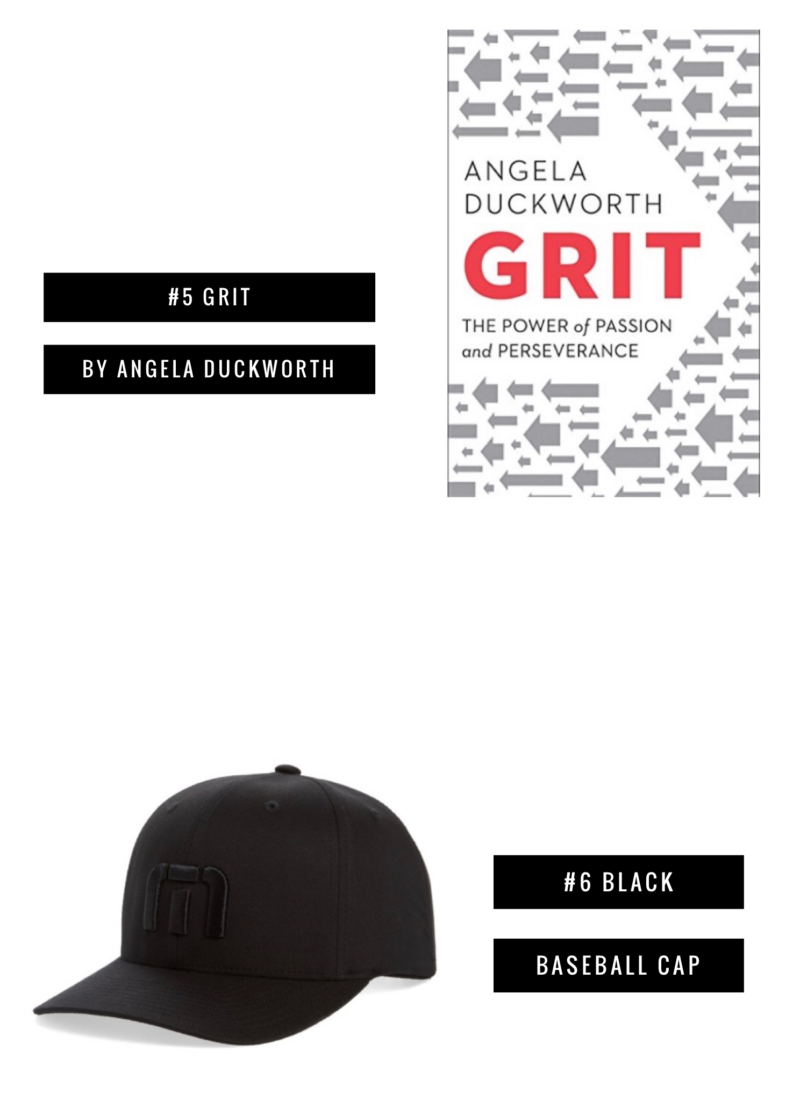 Excellent book. In fact, my son is reading it now and loves it. If you haven't hear of Angela Duckworth, she is worth looking into. What successful people all have in common is grit: a mixture of passion and persistence that can certainly trump talent.
What can you say about a baseball cap? All I know is my husband loves his and wears it all the time.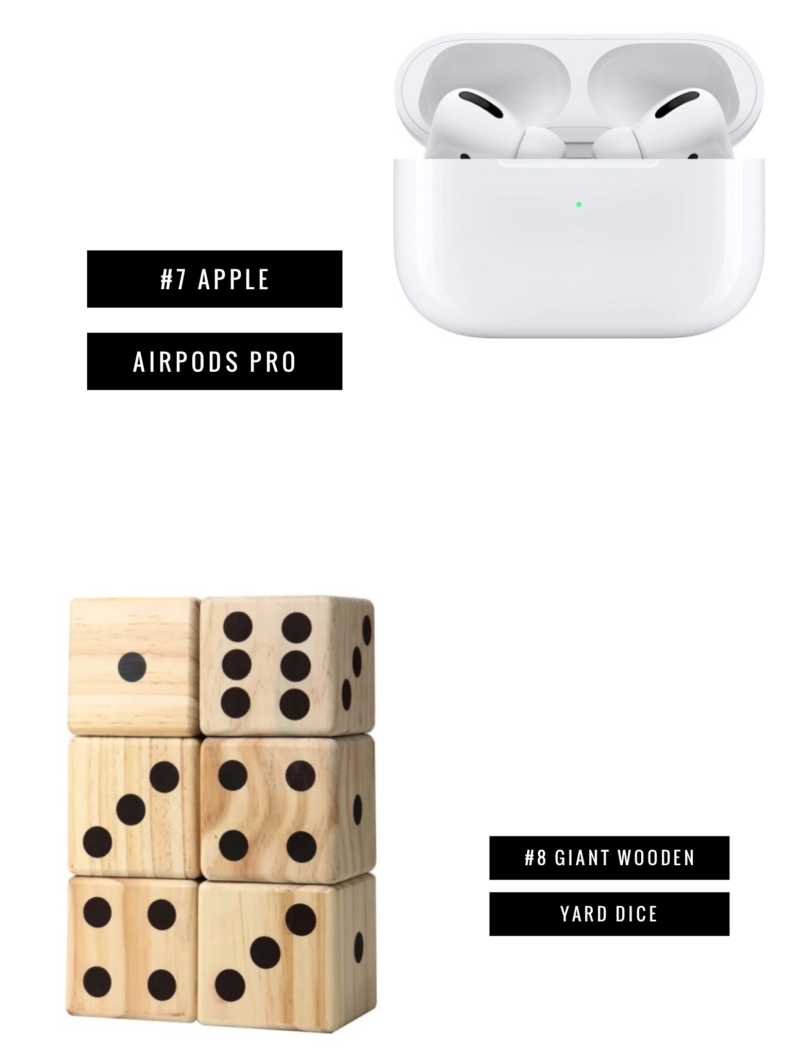 My husband uses these AirPods Pro for all of his work calls and LOVES them. He says there is a huge difference between these and the regular ones. He has really appreciated them during these last couple of months because he's had to do all of his conference calls around the house. The noise canceling capability is top notch and so is the quality. If dad already has a set, this personalized rugged case is gorgeous.
These giant dice are new for us and we can't believe how much fun we have with them. I like that it takes a typical indoor game like Yahtzee and moves it to fresh air. There are a ton of different games you can play with them and great for all ages. We played over Memorial Day weekend and had a blast.
We recently made our own Cornhole set but this retro one is awesome. Not only is it gorgeous, but you really wouldn't save much by making your own. Great gift for dad if your family has been wanting a set. We play ours a few times a week.
Another home run gift that we gave to my husband. He loves his Kindle Paperwhite and uses it all the time. They really have come a long way. You can read indoors or out and the battery life lasts for weeks on one charge. It's lightweight and even waterproof. The storage is fantastic as well.
TEN MORE GIFT IDEAS
How do you all plan to celebrate Father's Day? We haven't quite figured that out but know that we need to do something special. While it is always a tender day, it's fun to figure out ways to make it memorable.
I hope that your week has been a good one. I think most kids are beginning to wrap-up the online school year. Good luck as you see them through yet another milestone.