Thank you for the kind comments on my Q & A post. It makes it that much more fun to write those. Can you believe it's February? Weren't we all just celebrating New Year's? Whether you celebrate Valentine's Day or not, it's always nice to surprise someone you love. I have rounded up some sweet gifts that would make anyone smile.

I think any gift ranks as romantic if it's something you wouldn't buy for yourself. It shows that someone really knows you and knows what you like. I rounded up some sweet gifts at all price points. Here's a little bit about each of them.
I need this!!! More and more chit-chat about how the silk pillow cases help prevent wrinkles Bring it on! Something I just wouldn't buy myself but would love to have. This is my other go-to for wrinkles.
I love a good drop earring. These are on sale and such a pretty color. I will be wearing mine quite a bit this Spring.
Sweet and fun. Also a great gift for a friend. Fill with a gift card or some sweets.
These are sooooo soft. I love them. They come in a few pretty colors. Great choice for the warmer month ahead. I promise those are coming.
I use my S'well all the time. Helps me drink more water and of course I use it when I work out. I love this color.
This caught my eye. Such a beautiful watch. Love the feminine design.
This necklace is one of my all time favorites. It's also the first necklace my husband and I gave to our daughter. It always makes me happy when she wears it. You can choose the color. Timeless.
Yes, please. Comfy, cozy and cute. Say no more.
Ok, ladies! This is my number one pick. I love anything monogrammed and when you can design it yourself it's even better. You can not beat the quality of a Barrington bag.
Time to snuggle up. Pure luxury. You can't go wrong with a beautiful throw. This one is also so pretty and on sale.
NEED A DRESS?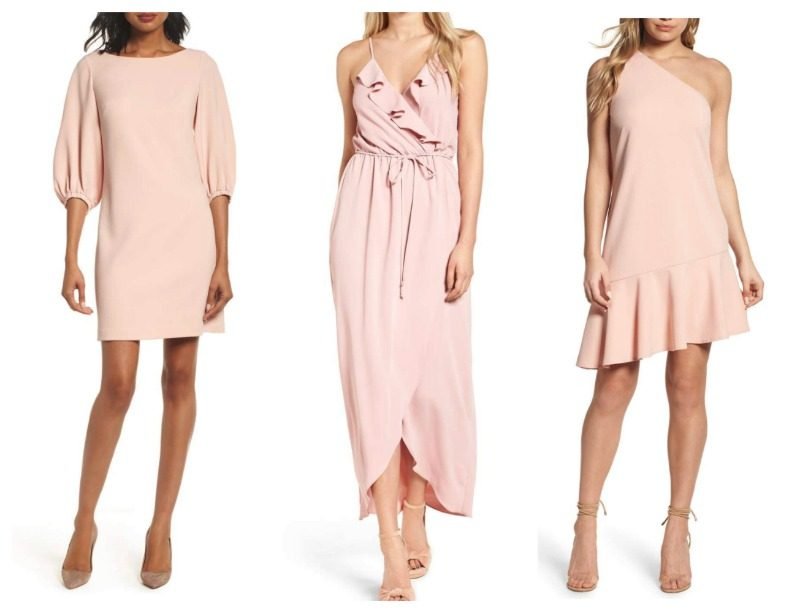 Every single one of these is so beautiful. I just love this soft blush color. All different styles but all three are romantic and feminine.
NEW ORCHID COLOR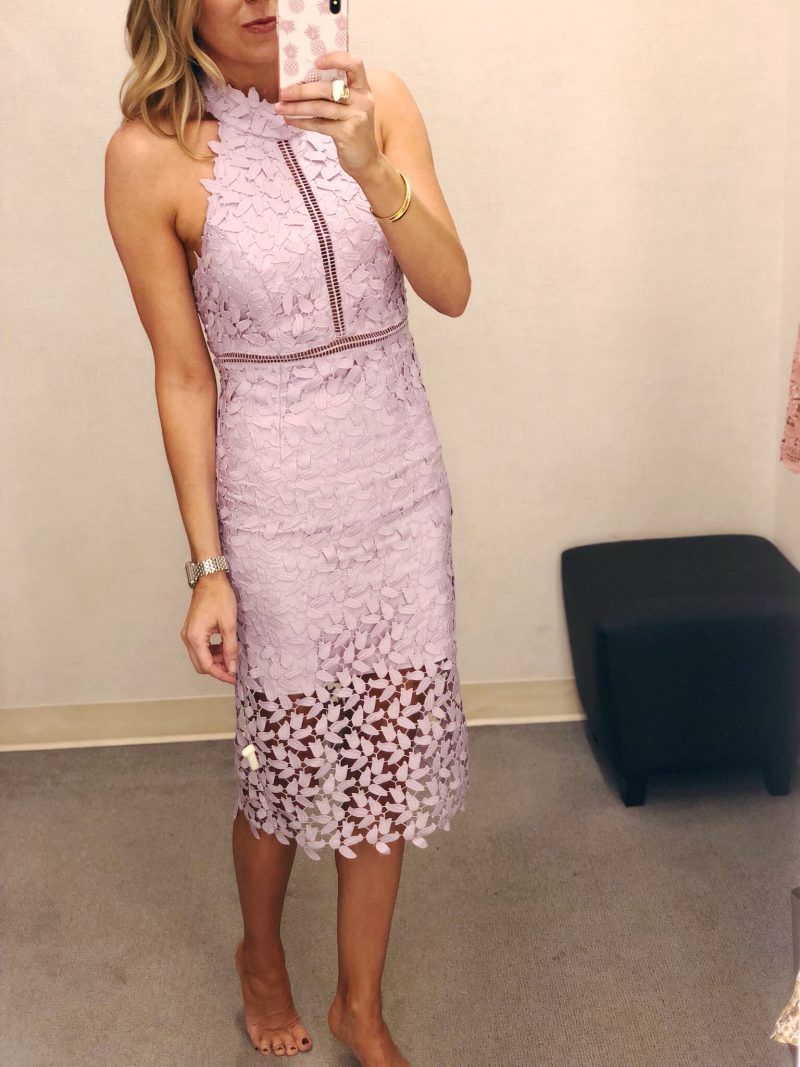 If you have plans to go out with your sweetheart, this dress is such a fun choice. It just came out in this beautiful orchid color and all of the detailing is beautiful. I am wearing a size small. The back of the dress is gorgeous. It does come is many other colors but I thought this one was so pretty for Valentine's Day and Spring. I would pair it with a heel like this one and very simple stud earrings. 
What are your plans today? Anything special on the agenda? I am off to work out and then help in my son's classroom. I am still riding the high of spending time with my sister last night. A girls' night out was just what I needed.
Have a great day, friends.