Introducing Breakfast Club! It's what I like to call book club adjacent. I can't quite get my act together with that so this is the next best thing (sorry, Steph). Do you have a group of girlfriends you'd like to carve out more time for? If so this post is definitely for you.
*This post is sponsored by Walmart. All opinions and ideas are my own.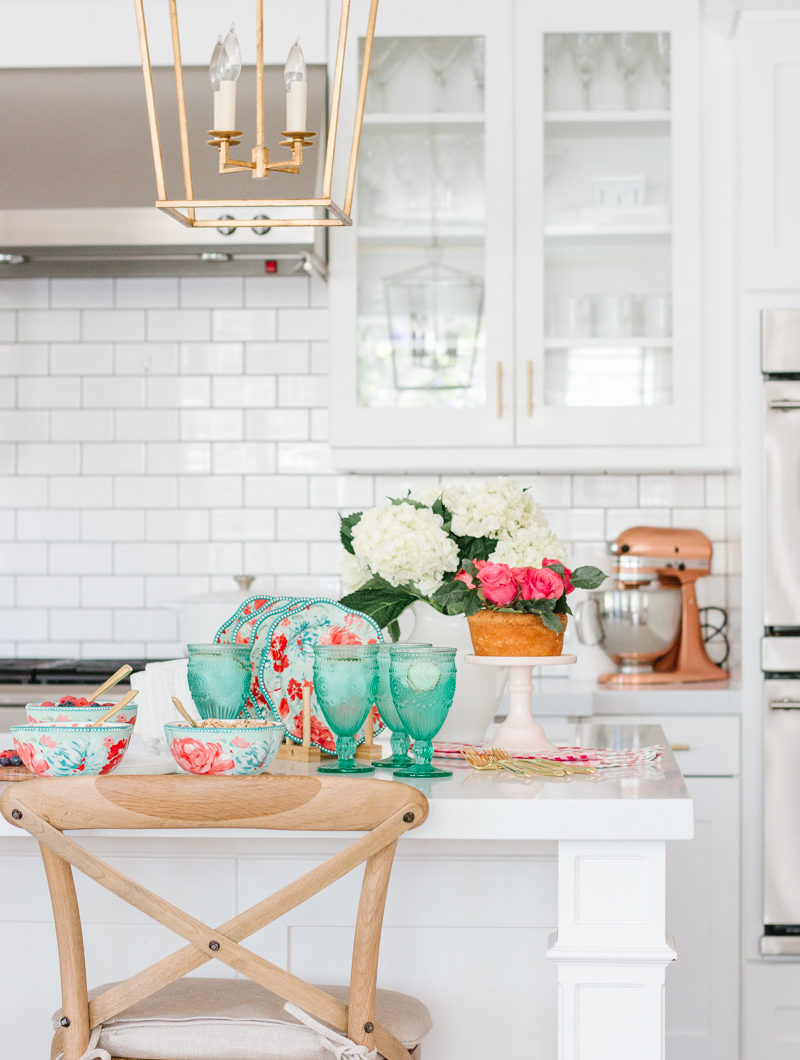 My girlfriends and I find that evenings are almost impossible anymore. Our schedules rarely sync up so we decided to take advantage of the mornings when the children are at school. We've traded in book club for breakfast club because it's less of a commitment. It kicks off with meeting up for a walk and then wraps at one of our homes for a quick breakfast. The walk allows us to not only exercise but chat and catch up on all of the important things. Fresh air and friendship. . . a great way to begin the day.
The goal is to do this once a month. And the other goal is to keep it super simple. But you know my theory . . .simple can still be beautiful. A yogurt parfait bar plus store bought coffee cake can be thrown together in no time. In fact the fruit and yogurt can be placed in pretty bowls and in the refrigerator the night before.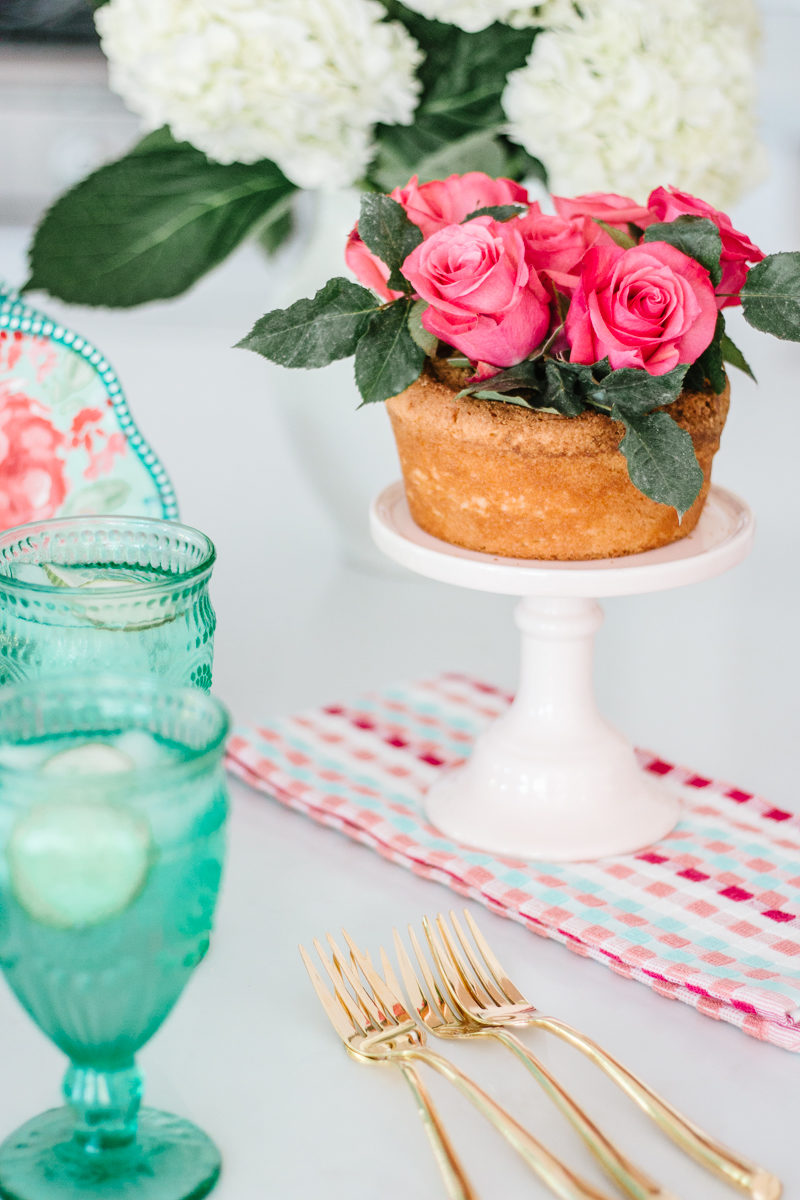 A quick trip to the market for fresh flowers (the day before) and you are all set. I like to use the island to set everything up. That keeps it easy and casual. You could also use your table. But everyone can grab what they like and head to the patio or the family room to fuel up for the day.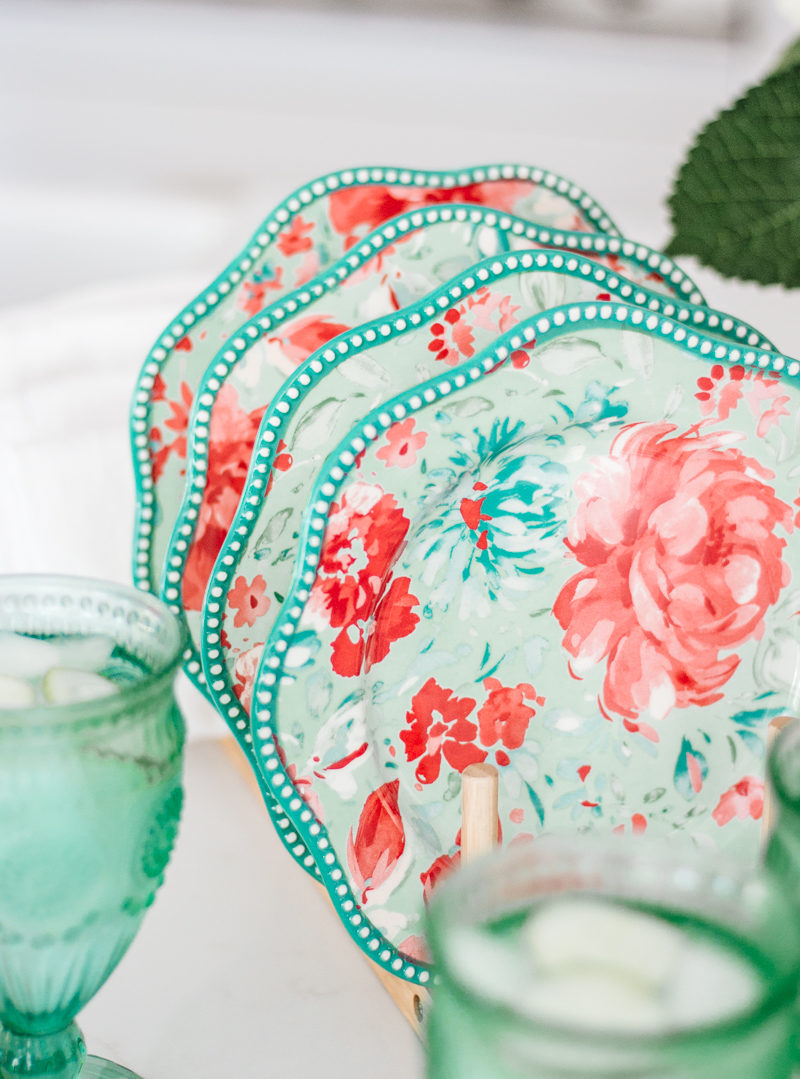 This darling vintage line is from The Pioneer Woman and sold at Walmart. The colors are a bit more bold in person. A little known fact about about me is that whenever I am sick, I adore watching Ree Drummond. There is just something about her and her family that I adore. These floral dishes are gorgeous. The colors are vivid and bright and instantly bring a smile to my face.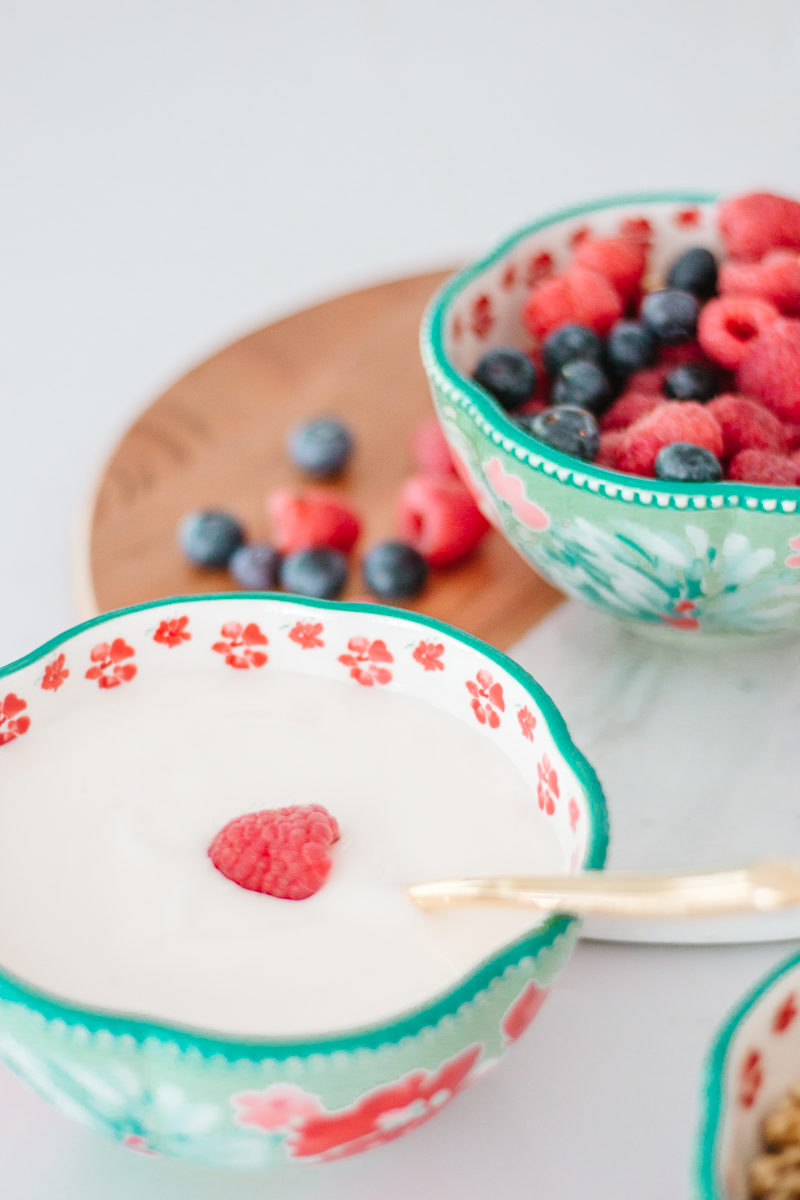 I'm so in love with these glasses. The turquoise is so pretty and the pattern is such a throw back. The entire set is under $20. I may even use one in my bathroom for my makeup brushes because they make me smile. They have a very nice weight to them. The bowls and the glasses remind me of something a designer store would carry but the Walmart prices are far better!
Everyone will have had their morning coffee or tea before our walk, so cucumber water it is. So refreshing after getting some exercise.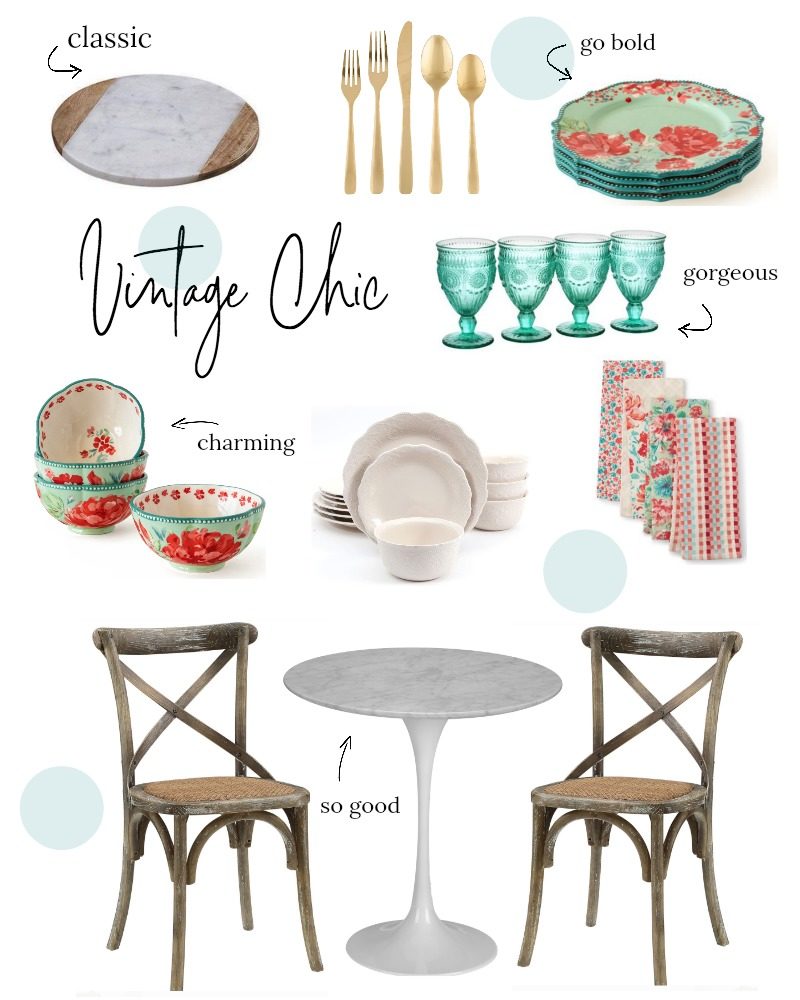 SHOP THESE PIECES

The marble bistro table and chairs are so good. What a great look for a small space, too. You can shop more darling styles at Walmart from this page. Most orders over $35 qualify for free shipping and free returns.
Life seems to be flying by and I never like when I miss out on time with my dear friends. Hopefully introducing a monthly breakfast club into the mix will keep us from letting too much time pass.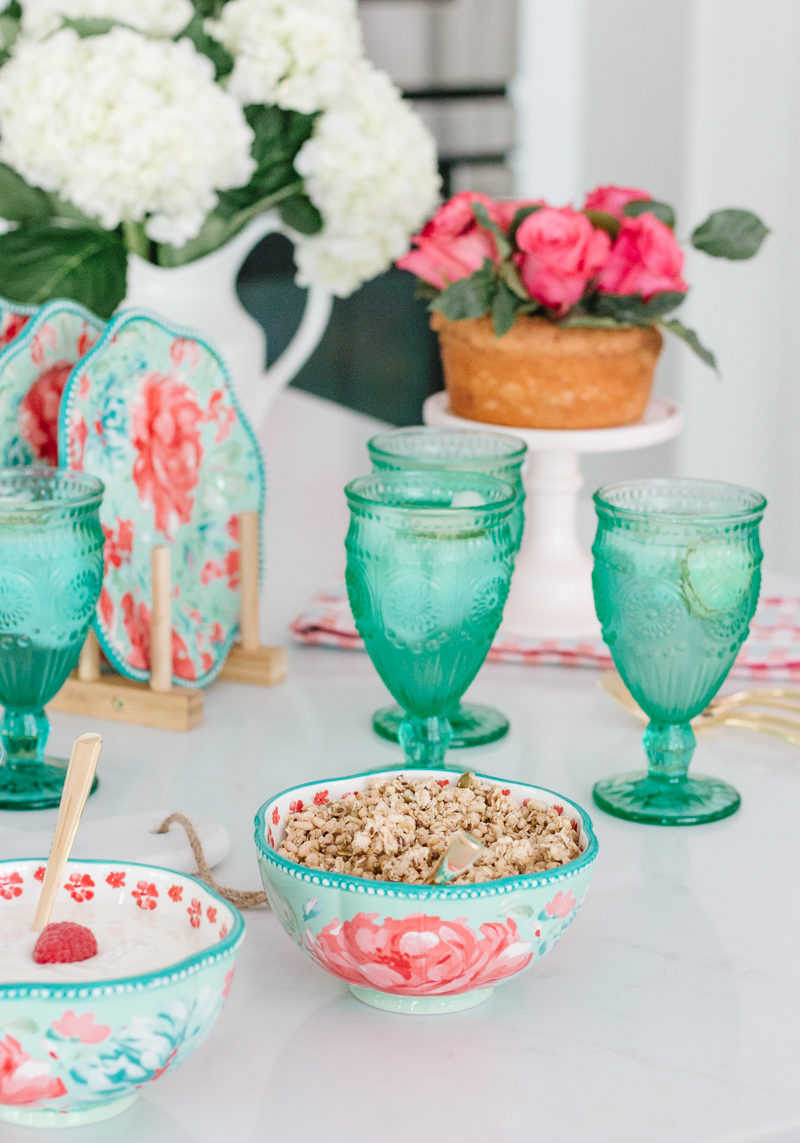 bowls | dishes | glasses | towels | pink cake plate | gold flatware
I'll keep you posted on how our Breakfast Club goes. Maybe I'll even story one or two to get you motivated, too. Sometimes we just need that extra push to open up our homes to others. Enjoy the day, my friends.
*Affiliate links used.