It has definitely taken me a minute to find my workout rhythm in Tennessee. Now that I feel like I'm in a good groove, I've realized that my why is what drives me and motivates me. The why keeps me moving in a healthy direction and is a conversation worth having. I am really excited to be partnering with Vuori to share some of my favorite activewear pieces with you as well.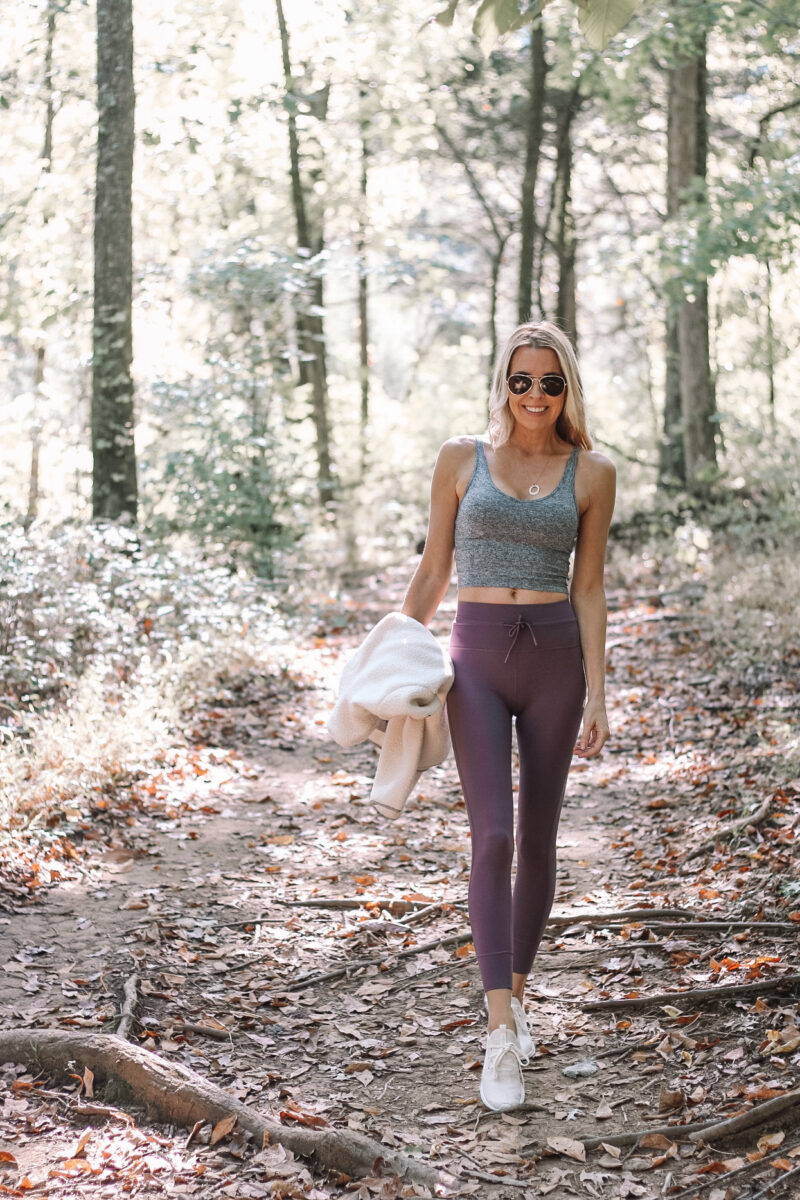 I was so happy when Vuori reached out because I have been wearing their Performance Joggers and Clementine shorts forever. My husband lives in Strato Tech Polos. They wash beautifully and feel like butter. And now I am officially hooked on The Daily Legging. I love the high waist and the tie. You know I am a huge fan when I text my best girlfriends and tell them they need them, too. What I have always loved about Vuori is how incredibly soft their fabric is. It's silky smooth. And the fit and quality is phenomenal.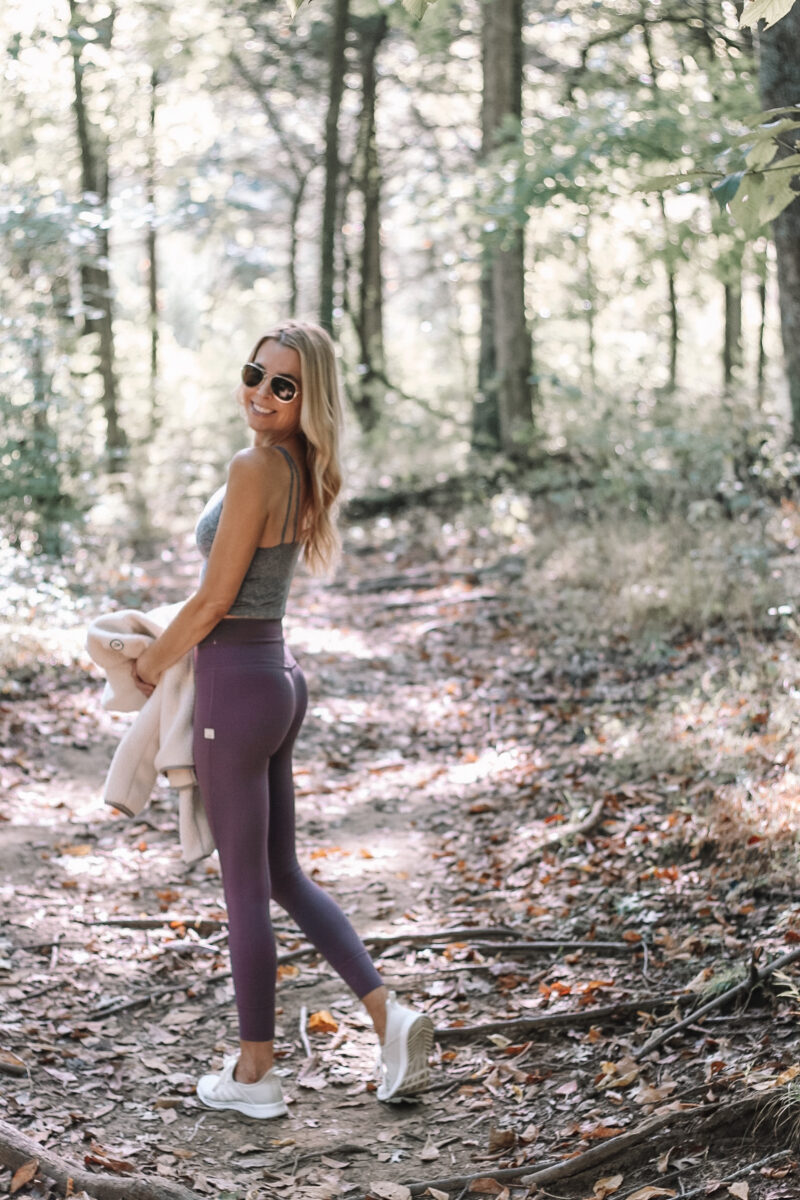 Daily Legging | Halo Performance Crop | Alpine Sherpa Jacket
The color I am wearing in the Daily Legging is called smoked plum. I really love the Halo Performance Crop because it isn't cut too high under the arms, has a built in bra, and is incredibly comfy. Plus the straps in the back are darling.
This Alpine Sherpa Jacket is perfect for chilly mornings here. It comes in a few colors and is lightweight but really warm. Vuori has a huge selection of jackets, vests and hoodies that would make amazing Christmas gifts.
MORE CUTE VUORI STYLES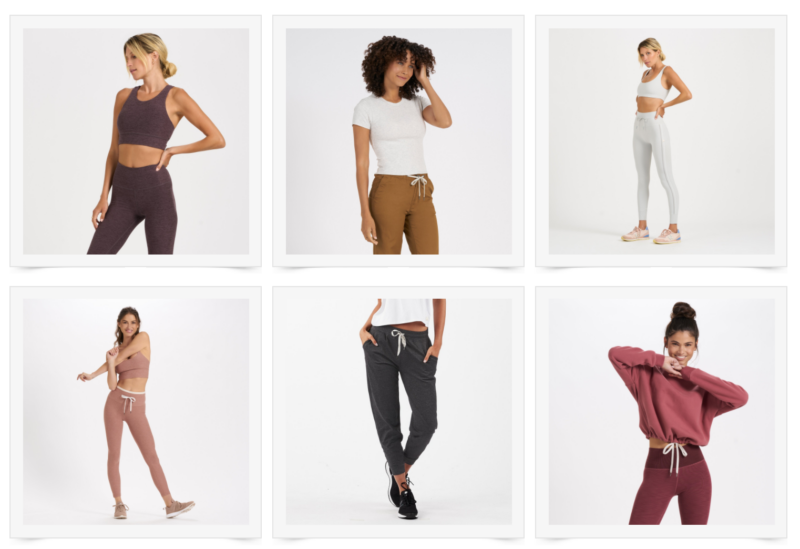 These are all darling. I've been wearing Performance Joggers in camo with this Mudra Fitted Tee and love the look. Both are incredibly soft.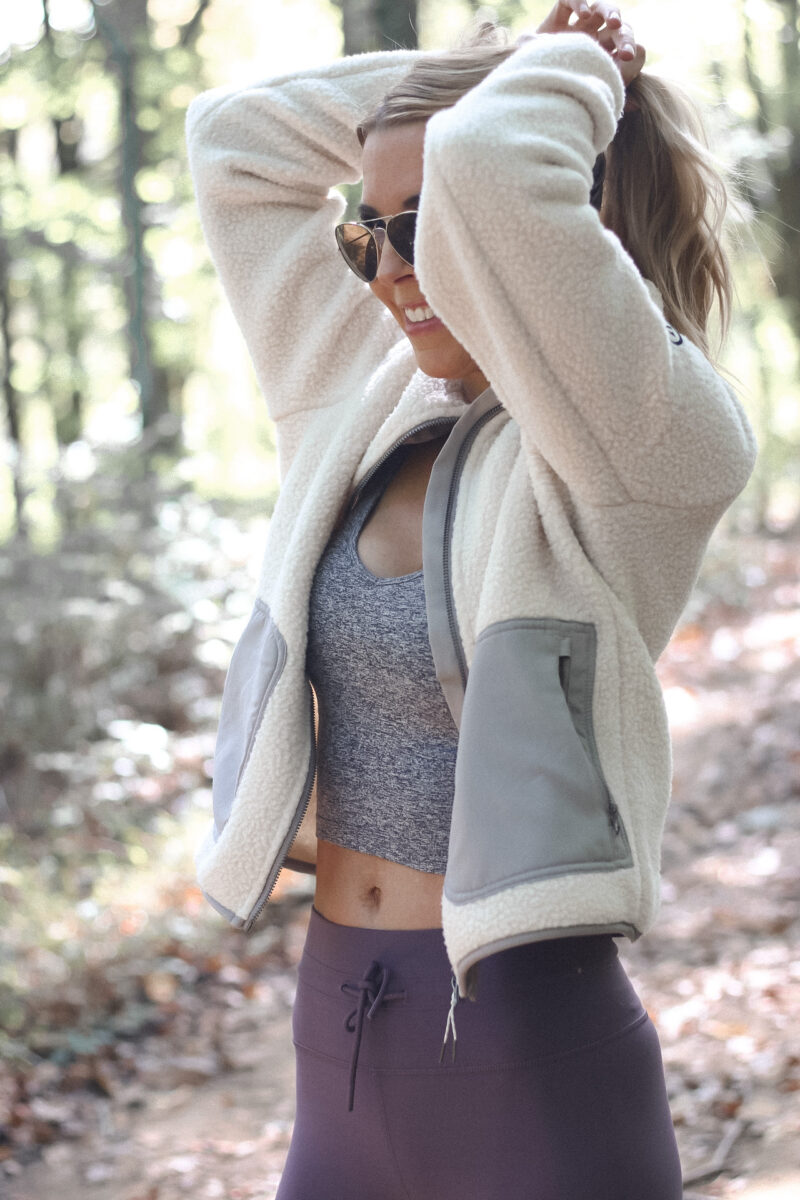 MY WHY
When I really stop and think about why I choose to workout, it quickly switches from a chore to a routine. Or rather, a rhythm. And I have always believed in the 80/20 rule. The 20% of the time I don't workout isn't a failure, it's part of why I am able to get it done 80% of the time.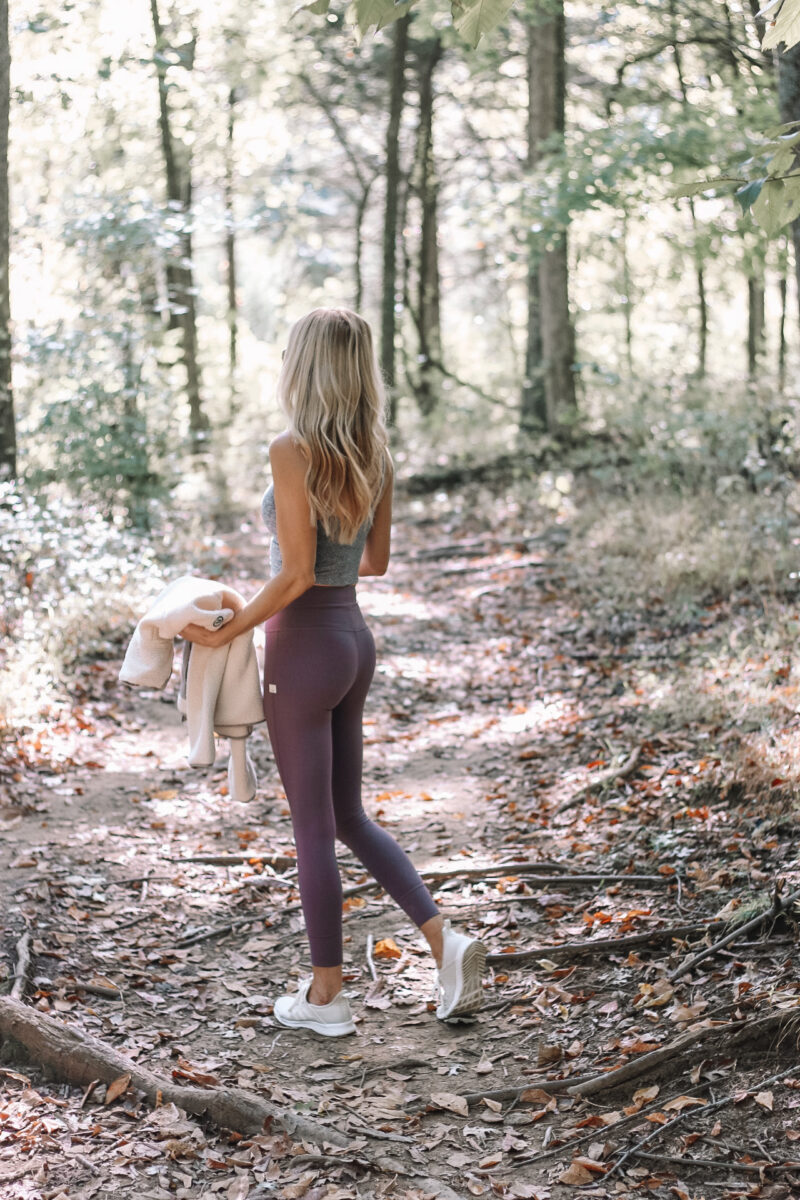 Daily Legging | Halo Performance Crop | Alpine Sherpa Jacket
FAMILY
When it comes right down do it, getting exercise and taking care of myself is paramount if I want to be the best mom and wife I can be. After uprooting our children and moving across the country, I want to be present and available to my children. I want to have the energy to show up for them and to be fully engaged as they navigate each day. Every single day is something new for them right now and I don't want to miss a beat. I also want to be fully present and healthy for my husband. Carving out time to take care of myself yields huge rewards in the relationships in my life.
BRAIN HEALTH
Brain health is directly related to choices we make. Exercise being one of those choices. Dopamine is released during exercise which improves focus and motivation. Not only that, but the hippocampus (responsible for memory and learning) gets larger over time due to exercise. Fresh off the heels of an Alzheimer's battle places brain health at the forefront of my thoughts. I walk, hike, and lift weights because I know my brain needs it. And the more I do it, the more I enjoy it and crave it so it's a win-win. There are plenty of days where I say forget it, but to me a workout rhythm means there's room for flexibility. I don't get down about skipping a day here and there and know that I can pick right back up the next. That's all part of the rhythm.
MENTAL HEALTH
Working out puts me in a better mood. There are plenty of studies showing that sunshine, fresh air, nature, and daily exercise boost mental health. Getting outside for a hike is like medicine for me. I can literally feel my body and mood shift as we hike. We've discovered beautiful hiking tails just minutes from our house and I crave being out in nature.
What is your why? Does it help shift your perspective when it comes to working out?
Shop the Post