Good morning! It's been quite a week over here. I will fill you in soon but wanted to share something that we are very grateful for. I am always on the lookout for removing toxins from our home, when I can. I can't control everything, but the things I can, I try to make the effort. Laundry detergent feels like a manageable swap. I have tried so many different brands. The latest one I've been using (from Costco) just isn't cleaning our clothes well enough. It's also scent free so nothing smells really nice. When this latest find was having a promotion I jumped in and haven't looked back. We love it so much that I though it was worth sharing.
TRULY FREE LAUNDRY WASH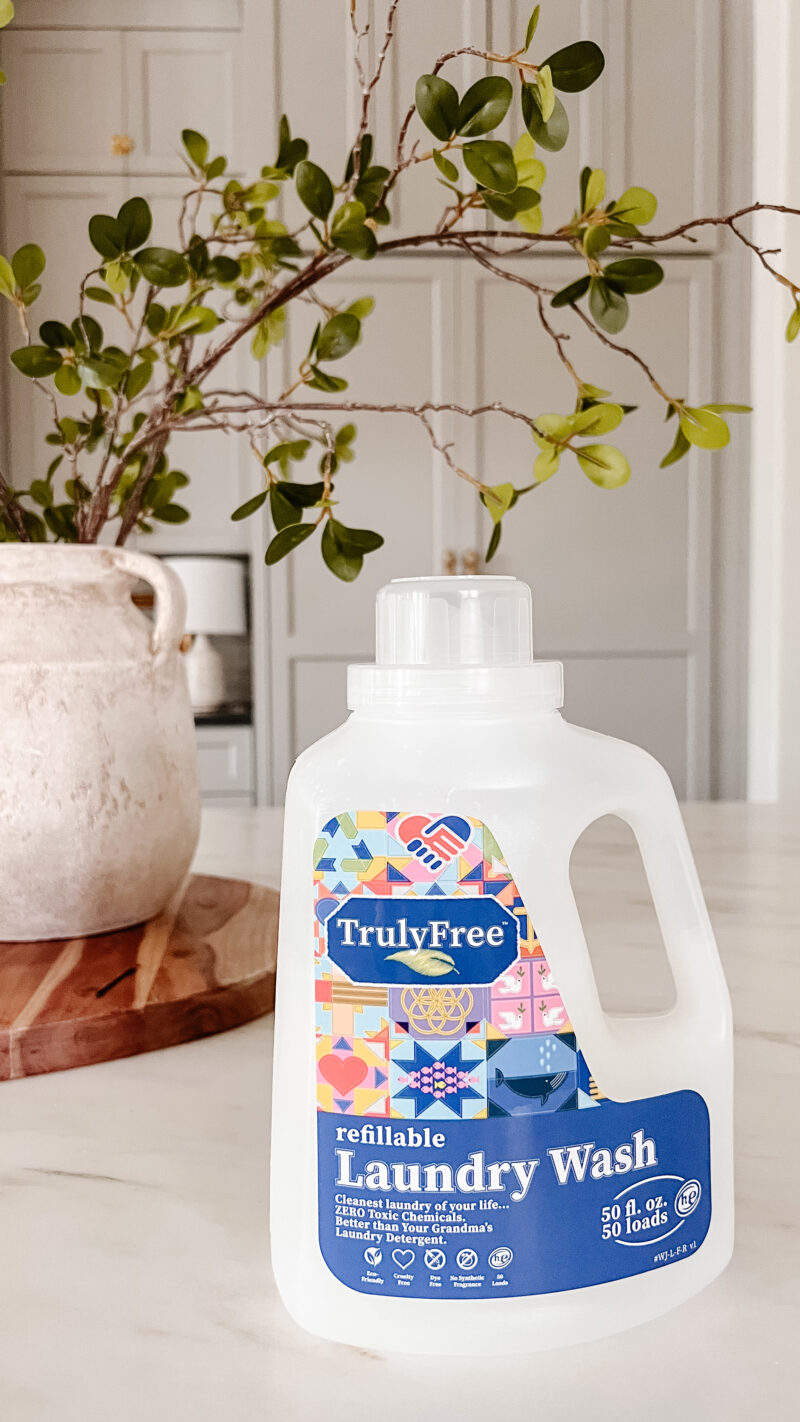 This laundry wash is toxin free, works great, and actually smells wonderful. Right now you can try an entire bottle (50 loads) for $5. When I shared on stories I had a flood of questions come in which tells me this is an important product in your lives, too. I know I've found my people when we have lengthy chats about laundry detergent. Happy to answer the most asked questions.
QUICK Q & A
Q: What is the "scent"
A: Great question. It's hard to pinpoint but it's lovely. To me it just smells like fresh, clean laundry. It is stronger in the bottle than what your clothes smell like out of the dryer. Definitely not overpowering (we are all sensitive to scents over here). Best of all, no synthetic fragrances.
Q: What does refillable mean?
A: The first time you order (or if you use this promotion) you'll receive a bottle and a packet. You mix the two together in the bottle. If you choose to order more, you will just receive a packet. Even though you choose "laundry wash" they know you've received a bottle and will just send the refill. Love that!
Q: Is it safe for babies?
A: Absolutely. In fact, the story of how this all started is below. Very safe for all family members.
Q: How much is it?
A: Right now you can try a bottle for $5 (hard to pass up if you are not happy with what you are using) and after that it's $17.99 per 50 loads (subscribe and save). Right in there with other detergents that are toxin free but this one really works.
Q: Have you tried other products by Truly Free?
A: I added dish detergent to my order after reading the reviews. They are so impressive. Again, I have been using a clean one but not thrilled by any means. Can't wait for this one to arrive.
Q: What about sensitive skin?
A: All four of us have sensitive skin and so far it's been wonderful. Some of the harmful ingredients in typical detergents are the thickening agents. This is a liquid (not thick at all) leaving out many of those toxic chemicals. Plus it gets its aroma from essential oils.
Q: What other brands have you tried?
A: A lot!!! My family can attest to that. And I don't want to throw any of them under the bus because I know that we all have different needs and taste. And many people love what they are using which is all that matters. Truly Free checks all of the boxes for my family. I just hand't found that yet.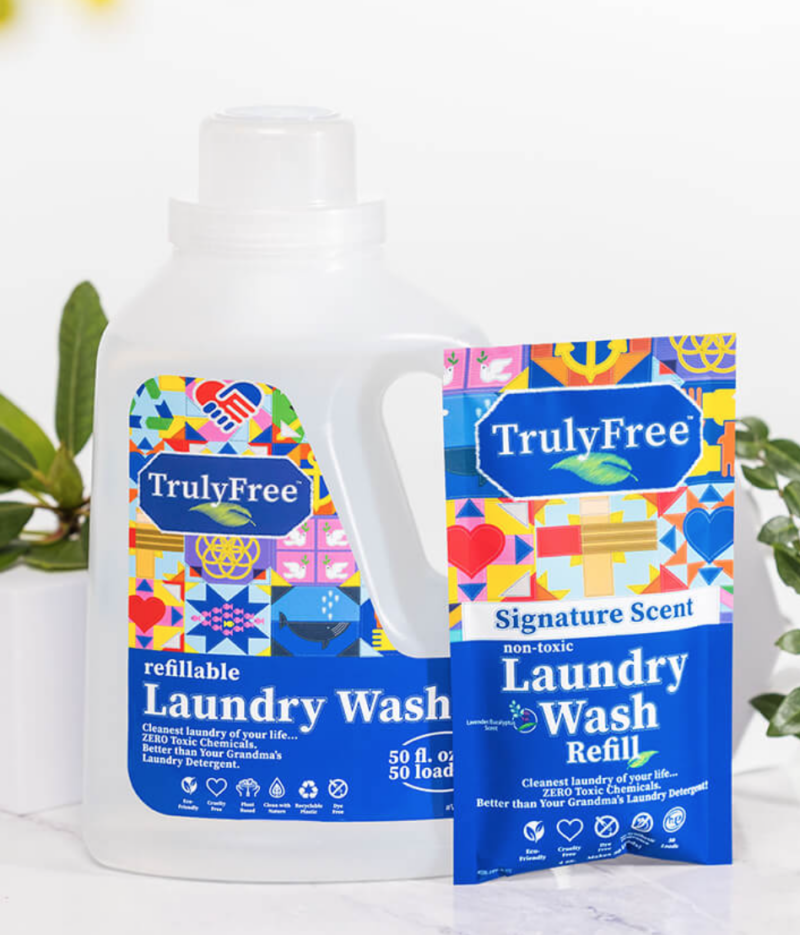 GREAT BACK STORY
What I love most is how Truly Free started. The owners brought home a baby boy and at 3 weeks he broke out in a terrible rash. The answer from doctors was a steroid. Instead, they looked at their detergent and created something free of toxins and harmful ingredients and the rest is history. Now they have an entire line of household products. It's not easy replacing items you have been buying for years. I know because I have been doing it. If it's something your are interested in, I do think Truly Free makes it easy to begin the process and you can feel really good about it.
*I also love supporting great companies that are giving back. All products are made in Michigan.
I hope you've had a wonderful week. I'll see you back here tomorrow for a little bit of Saturday Shopping.