Yep. You read that correctly. We're moving! And if you are surprised, I am as well. More like in a state of shock. And giddy. It's truly a long story of how this all came about but I will try and keep it short and sweet. As most of you know, we adore our home and neighborhood. But this was never meant to be our forever home. We had only planned on staying 3-4 years, and can't even believe it's been over 9. But as luck would have it, we fell in love with our school, our neighbors and our location. We enjoyed every second of working on this home and both children have an entire lifetime (well. . . lifetime meaning 8 and 10 years) of memories in this home.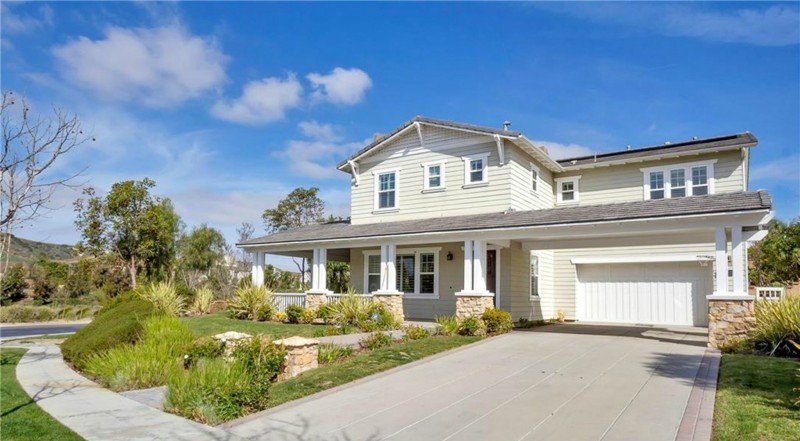 our new home
As time went on, we began to feel that there was a home out there that could be our forever home. About two years ago we really got the urge to move on and find what would be our version of our dream home. But because we love our neighbors and school, the new house needed to check off a million boxes. Including not having to change schools or be too far from our dear friends. We looked at almost every home that came on the market over the last two years and nothing was right. If we were going to make a change, it really needed to make sense for us and be the right house for our family.
A while back we looked at a home and I decided it was a great deal of work to make it our taste. Two weeks later, my husband and I were on our front porch and I brought up that house we had so easily dismissed (well, I had, he hadn't). I told him that I couldn't stop thinking about it and that I think we are making a huge mistake. I told him it was perfect for us and checked off all of our boxes. His response, "I know. I knew that when we looked at it!" And he had. He knew all along.
So two days later we went and looked at the home and spent almost an hour in it. I brought my daughter to look at it and she had the best response, "Mom. It just needs love. I feel really happy here." I called my sister and told her we wanted to make an offer but I wanted her approval. I asked her to come look at it the very next day.
Then the black cloud came rolled in.  That very night we got a call from the agent saying that we could still come and see it but that the sellers had received and accepted an offer. What?! What? How could that be?! That was our house. Ugh. Devastation. Tears. We felt crushed and very much upset that we had hesitated. In hind sight, it was clear that God was letting us know we really wanted the home and should fight for it. My sister came to see the house.  She loved it and was walking around inside saying, "What were you thinking? Why didn't you make an offer? I totally picture you guys here."  So we called our agent, who happened to be in the middle of a round of golf, and begged her to quickly jump on the back up offer process.
Then we waited. I was a basket case. All I could do was pray that whoever made the offer decided something better was out there for them. I wrote it down, as I do with all of my goals, and believed that it would work out. Less than 24 hours later we got a call letting us know the previous offer had fallen through. What?! For real?! What?! It was an answer to a prayer and the long process of buying a home ensued. And let me tell you, it was long.
In the end, we are over the moon and slightly in disbelief that we are moving into what we hope will be our forever home. The home that our children will grow up in and one day head off to college from. They are both so excited and already trying to pack their things. Having said that, this family is one that clings to our past with great emotion so there is also a tug at our hearts leaving our current home.
This time has felt like the first time you discover you are pregnant.  When you have a special secret to share that only the two of you know. We didn't share with anyone other than family for the longest time and more recently told our dear friends.  It almost felt like it wouldn't be real if we did. We also were aware that anything could happen during the escrow process and wanted it to all be definite.
So, that is the story of how we found our home. I will show you the before photos of the inside very soon.
Really big moments like this do not come around very often and I appreciate being able to share this with all of you. Most of you have seen my children grow up in our current home and I hope you'll join us on this adventure as we work to make this new house our forever home.