Let's do this friends! Let's take a look at another fashion snapshot. How does your own design style reflect in what you wear each day? It's fun to think about and today my friend, Kristin, is sharing hers. She is crazy talented and inspires me with every space she touches. She truly has a gift and crazy eye for gorgeous design. If you haven't yet started reading
her blog
you will want to. This girl is going places and I love being able to watch as she does!
Hi dolls!  I'm Kristin the designer behind
the Hunted Interior
.  Much of my design aesthetic for home decor directly translates to my "so called" fashion sense… Although I am virtually paralyzed at the thought of pulling together an ensemble.  At least I am smart enough to know that I cannot, let me repeat that…
cannot
DIY anything fashion related.  Except for maybe distressing a pair of jeans or whipping out the old Bedazzler. 
I kid
.  But here is a look into my
Fashion Snapshot: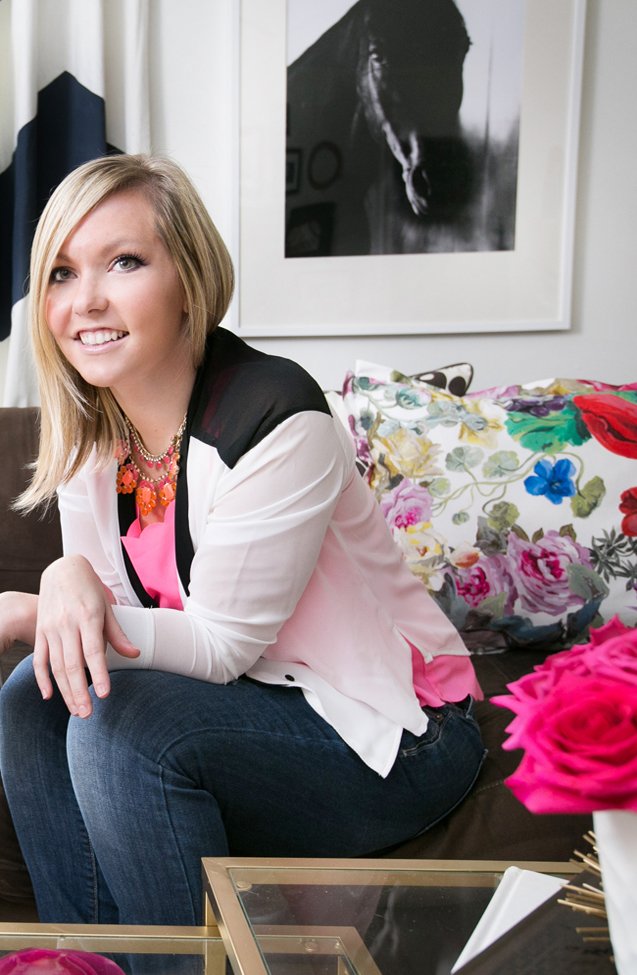 Being a Mom, Blogger & Interior Designer I wear many hats… not literally my heads too big.  But being so busy I desire three things. Comfort, Style & Functionality. Much like the spaces I design. 
I am forever in a pair of dark rinsed denim, some sort of black & white top & a statement necklace.  That is my go to look.  Throw in a Chambray Shirt and you have my entire wardrobe.  Easy folks. 
The only thing I don't do as much in fashion as I do in decor is pattern mixing… note to self.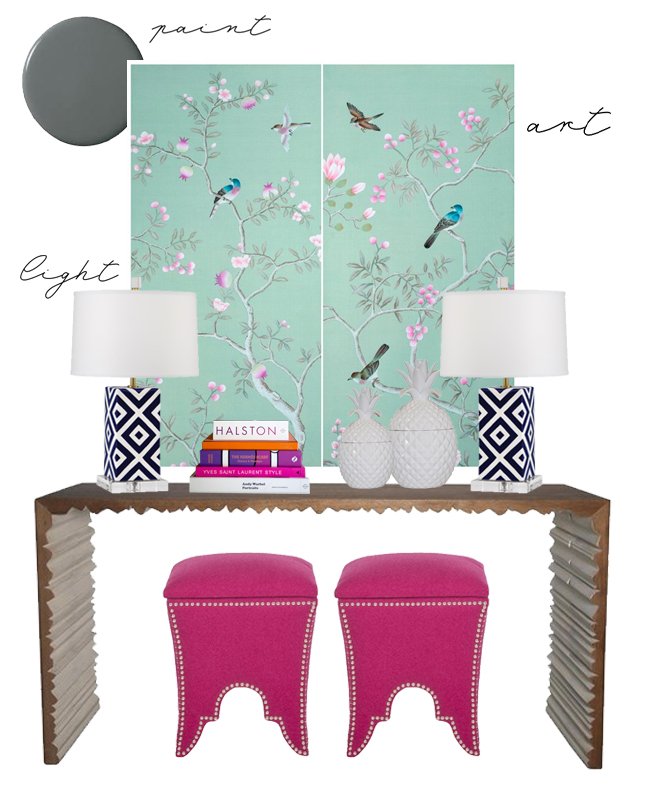 I love mixing styles, shapes, patterns & colors in my decor.  I don't follow "the" rules.  I simply follow my gut.  And most of the time it works.
I am trying to take my sometimes fearless approach to interiors & translate that into my closet.  Easier said than done, but you have to start somewhere right?!
Thanks Courtney for letting me steal your side of the web today.  She, my dear readers, is a fashion dynamo.  Hot mama!! xo – K …………………….. I agree . . . we all have to wear so many hats and the idea of comfort, style and functionality are paramount. But when this girl says style she isn't kidding. Have you seen her beautiful home? I had a hard time narrowing down a few links to share with you so you should probably just begin with her homepage! Although her hand painted Wearstler wall blew me away. As have her outdoor spaces found here and here. Oh, and then there is her daughter's bedroom. You get the idea, don't you! Talent abounds. Enjoy your day, all! If you missed previous installments of this series, click below. Hi, Sugarplum! Cottage and Vine 6th Street Design School Designer Bags & Dirty Diapers Freckles Chick Honey We're Home Schue Love A Thoughtful Place