Hi, friends. Gosh, our family is still fighting off a cold over here. Tis the season I suppose. Any tried and true remedies that work for you? It's not bad enough to keep us home or in bed, but just annoying enough where we all feel pretty lousy. That aside, I stumbled upon some great sale pieces and I am also asking for your help! Let's jump in.
GREAT BUYS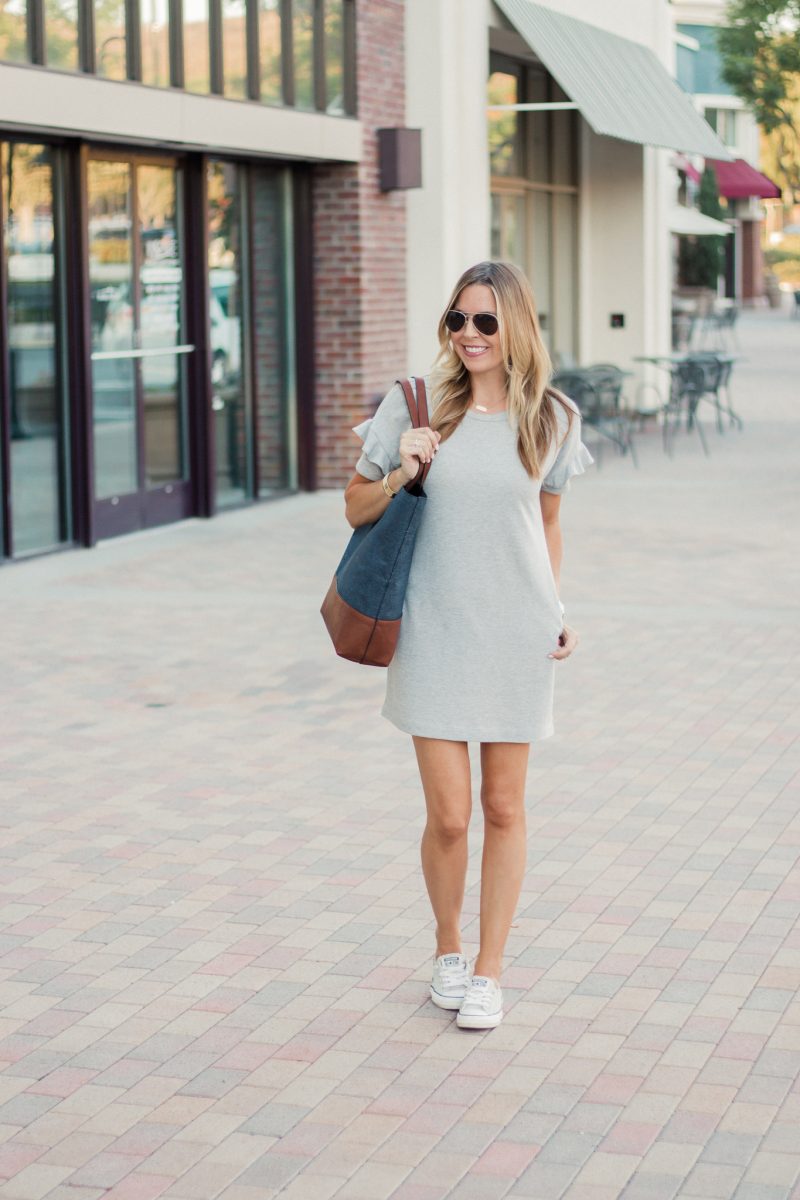 dress | sunglasses | converse | similar tote | necklace
Noticed this dress is back in stock in all three colors and in all sizes. I really adore this dress and wear it quite a bit. I wear it for date night with booties but also for running around with my Converse. It feels like pajamas and has a very forgiving fit.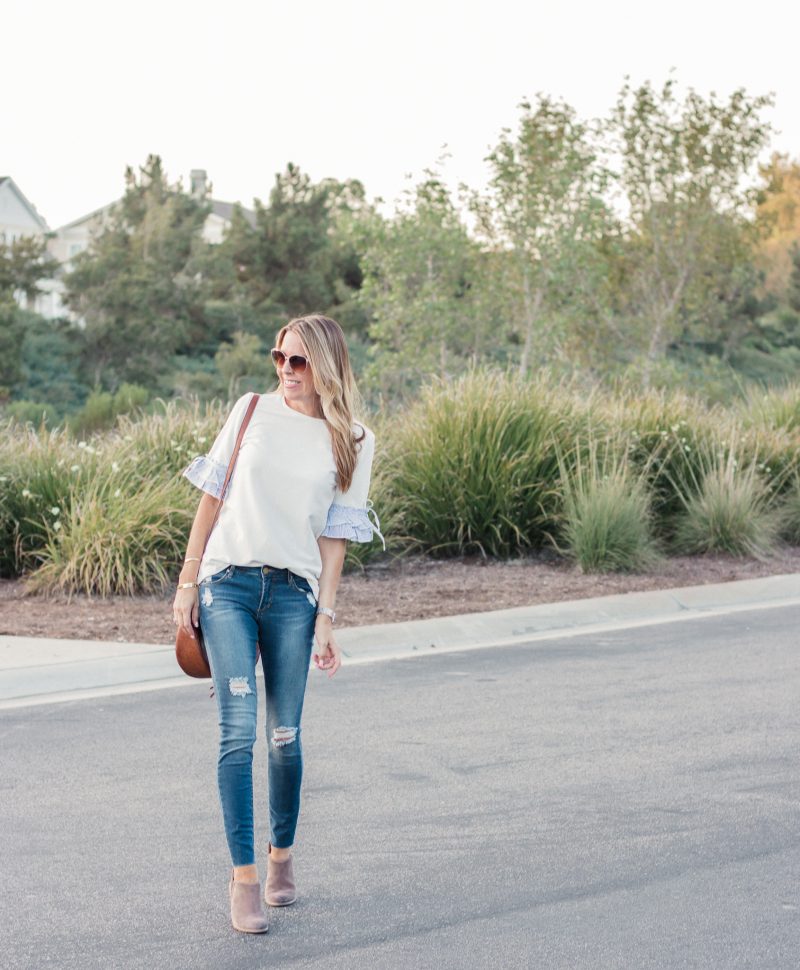 top (50% off) | handbag | similar jeans | booties | sunglasses
This top is now 50% off and one that people always comment on. The sleeves are super cute with a seersucker print, ruffles, and bows. It's a thicker material and feels like a lightweight sweatshirt. Very soft and comfortable.
 ASK AWAY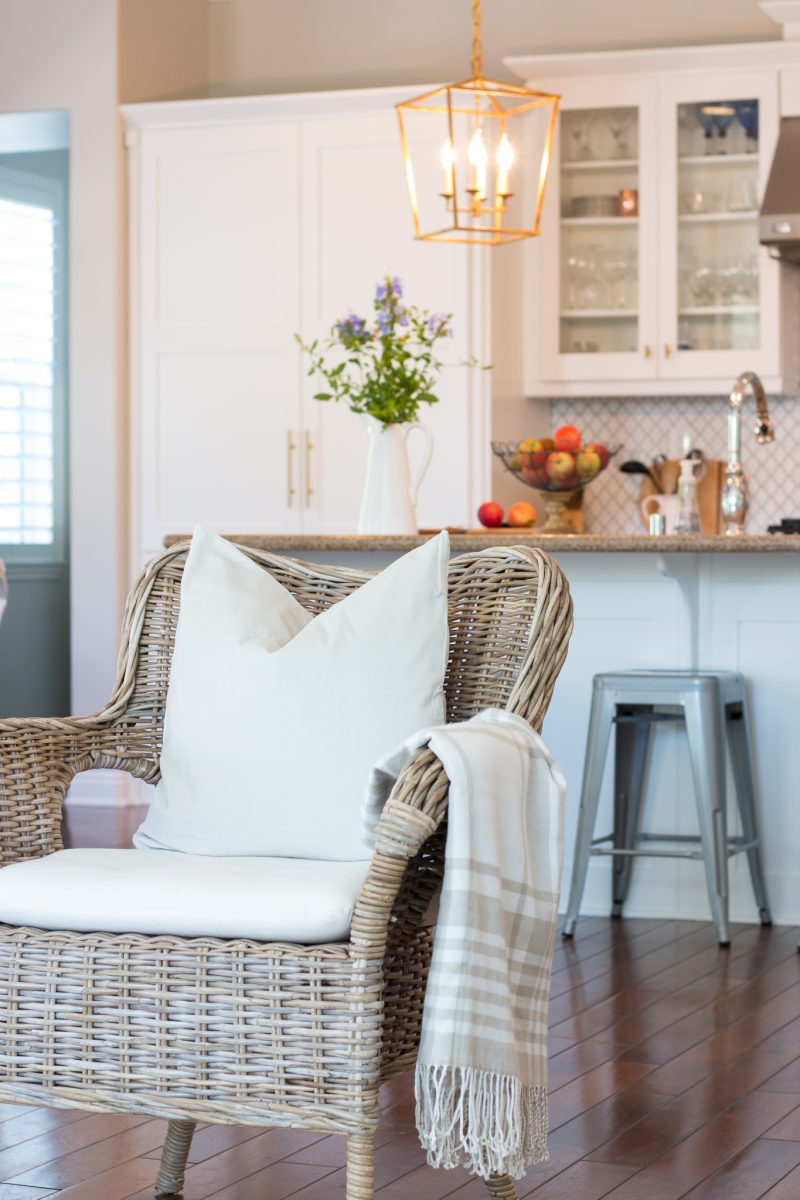 In other news, I am planning to do a Q & A session on the blog. I thought it would be a fun way for us to sit down and have a up of coffee in the morning and fit in a little girl chat. So fire away. I am happy to answer questions about blogging, decorating, shopping, family life, parenting, grief . . . you name it. I honestly feels so lucky to have such a loyal and wonderful readership and this will be a fun way for us to get to know each other more. So feel free to leave a question in the comments below, email me or direct message me on Instagram.
And talk about hot buys, that velvet pillow above is only $8 from Ikea. Boom. The very soft tape is just what I have been looking for.
Turning to current events. It's absolutely heart wrenching to watch the news and see what its going on. We have been glued to the coverage and consistently praying for everyone affected by all of the natural disasters. There is a comment in my last post (a talk by Mr. Rogers) that could help when trying to talk with children about the endless tragedies they are witnessing.