Good morning, ladies! Time and time again I have received emails or direct messages asking for affordable work wear. Even my dearest friends have been asking for more work looks on the blog. Many of you step into an office every day and need options that won't break the bank. I've teamed up with Walmart as part of their We Dress America campaign to bring you darling options all under $60! Let's get right to it.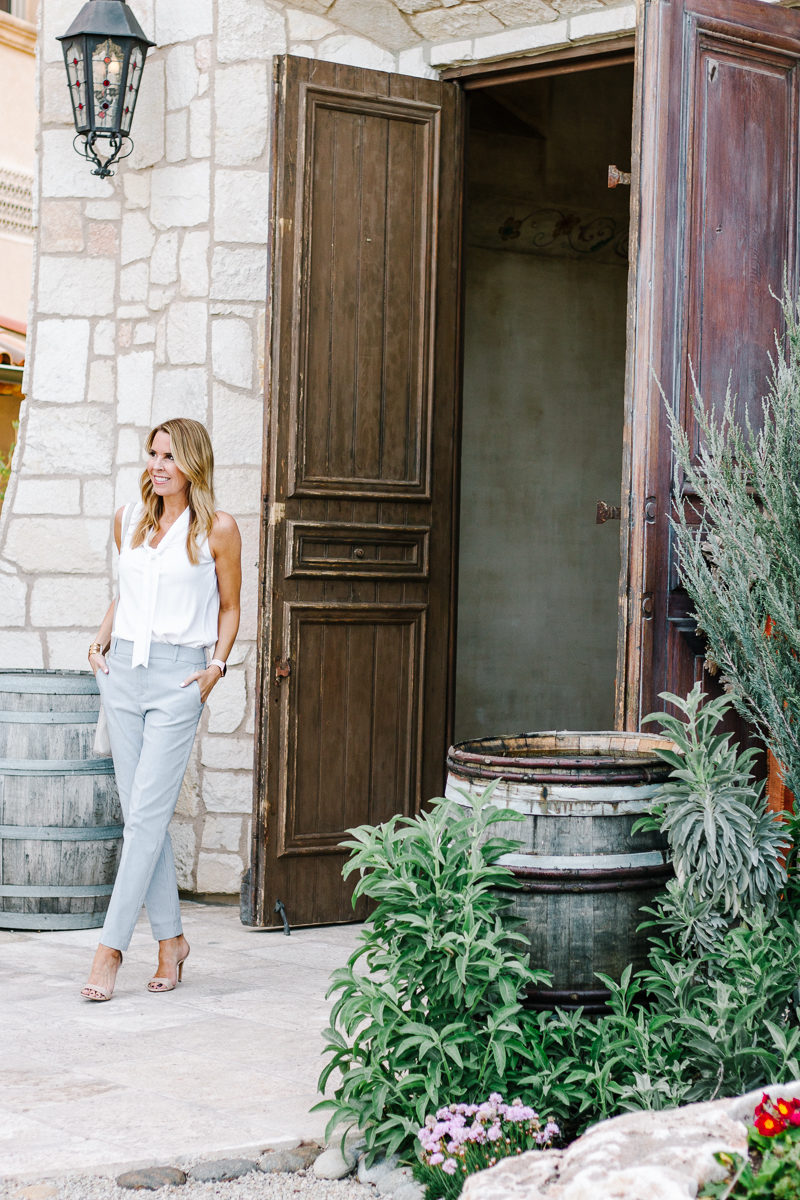 A professional wardrobe can still be feminine and stylish. Did you know that Walmart carries premium brands such as Lord & Taylor and Brooks Brothers? All so cute and still affordable. These pants are actually a blue and white pinstripe. So cute and I love the slightly cropped look.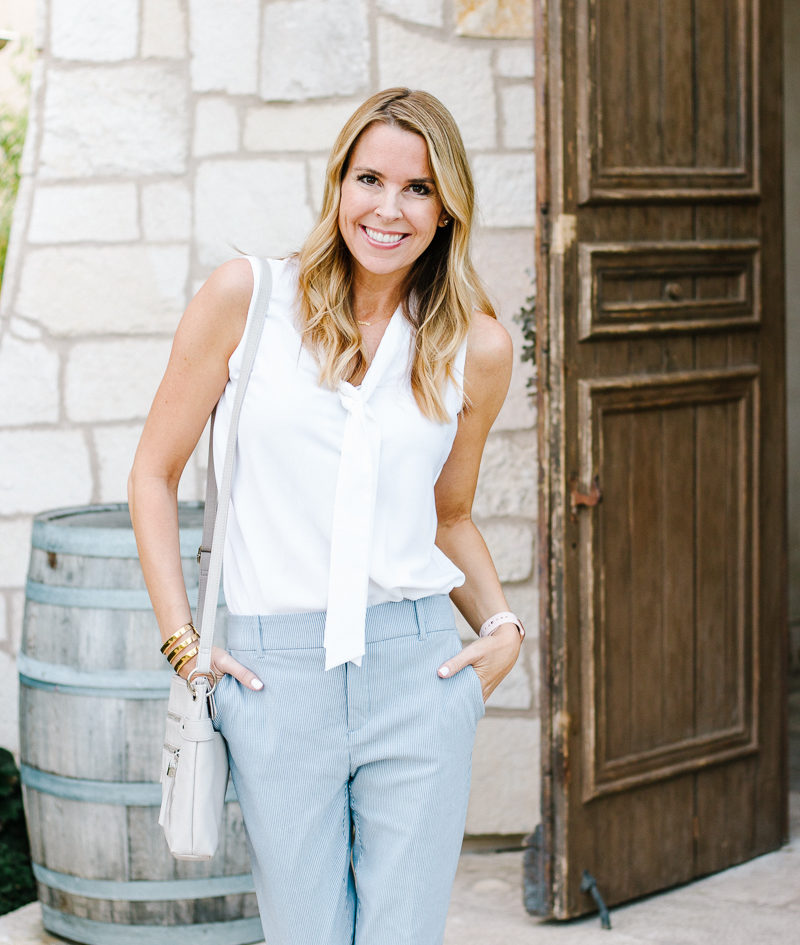 This sweet blouse can be worn like this or tied in a bow. This whole look would look fantastic with a blazer or cardigan.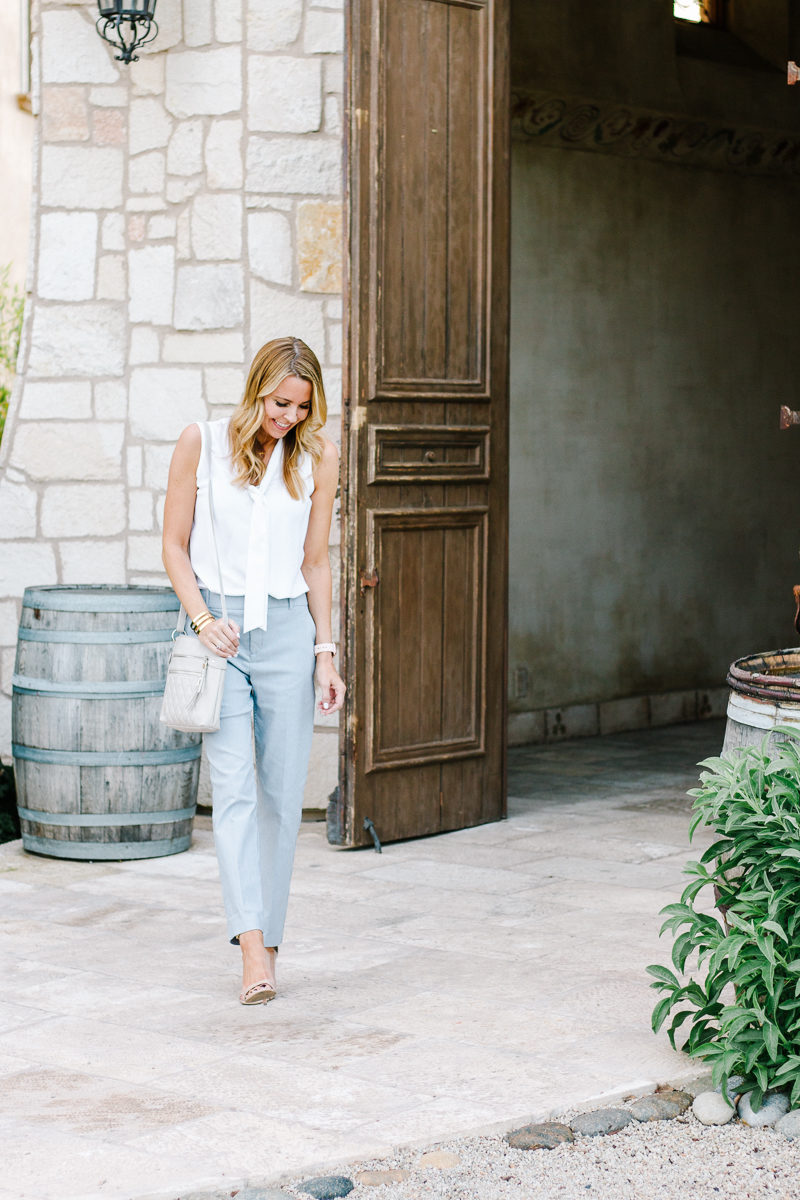 pants | top | crossbody bag
This handbag has quickly become my favorite. I carried it for our entire trip down the coast of California. It looks so much more expensive than it is and is incredibly soft. Plus it has two zippered pockets on the outside and another open pocket on the side that hugs your body. More pockets inside. This bag basically rocks. And the price is incredible. Highly recommend.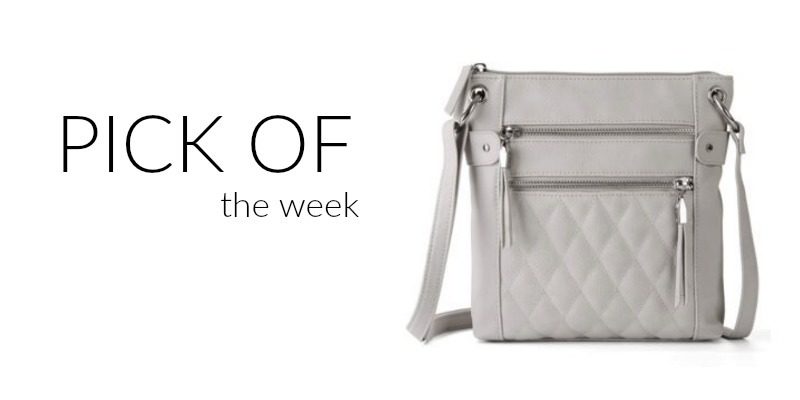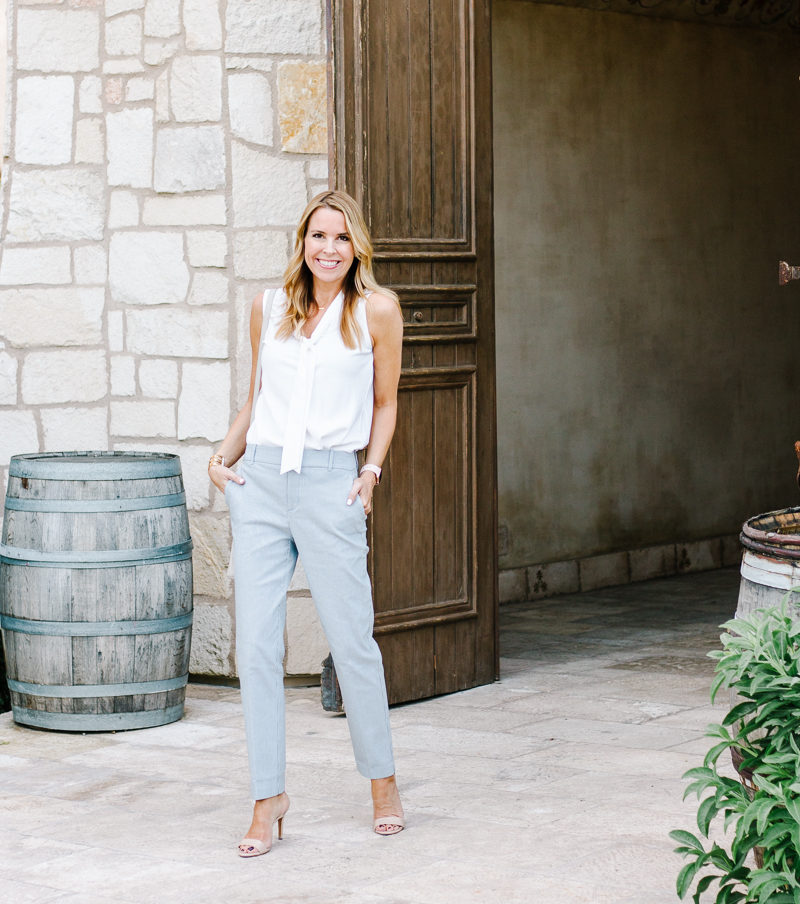 The pants have a nice weight and body to them. I also thought these were very cute.
Fit: I am wearing a size 2 in the pants and a small in the top.
Cute Cropped Pants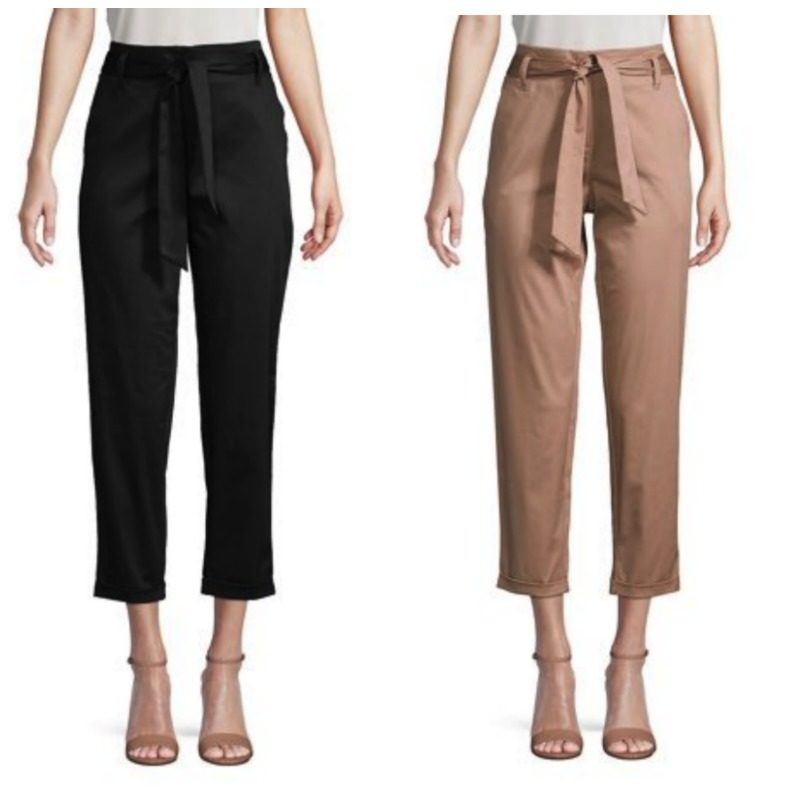 These tie pants are adorable. This style of pant is so on trend right now and the price of these is great.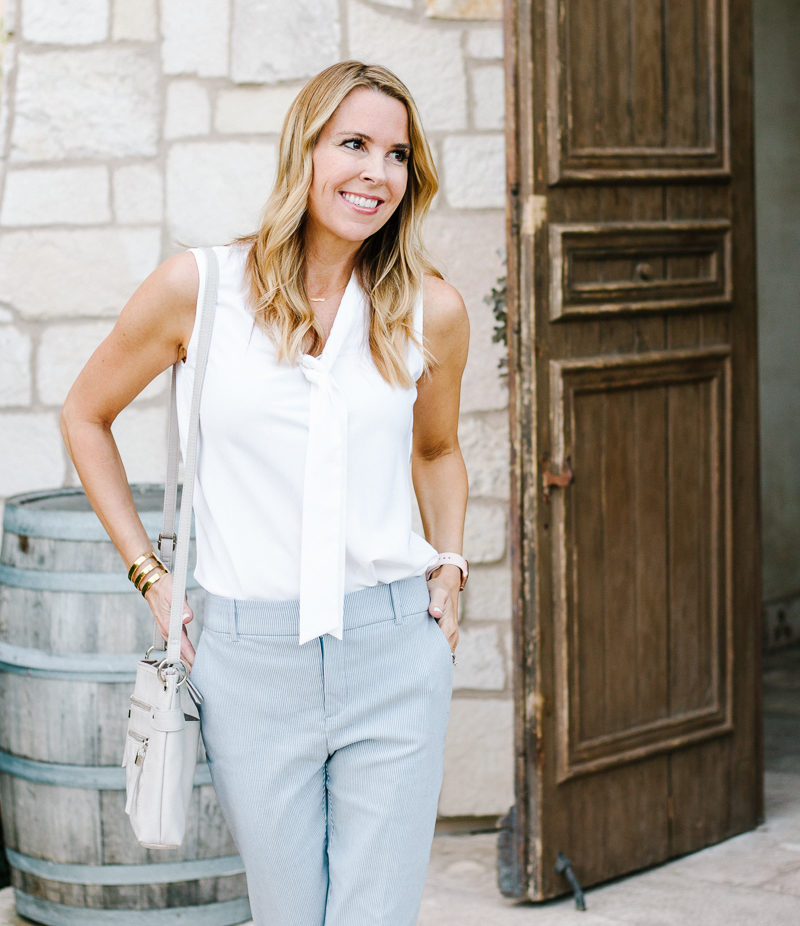 OFF TO THE OFFICE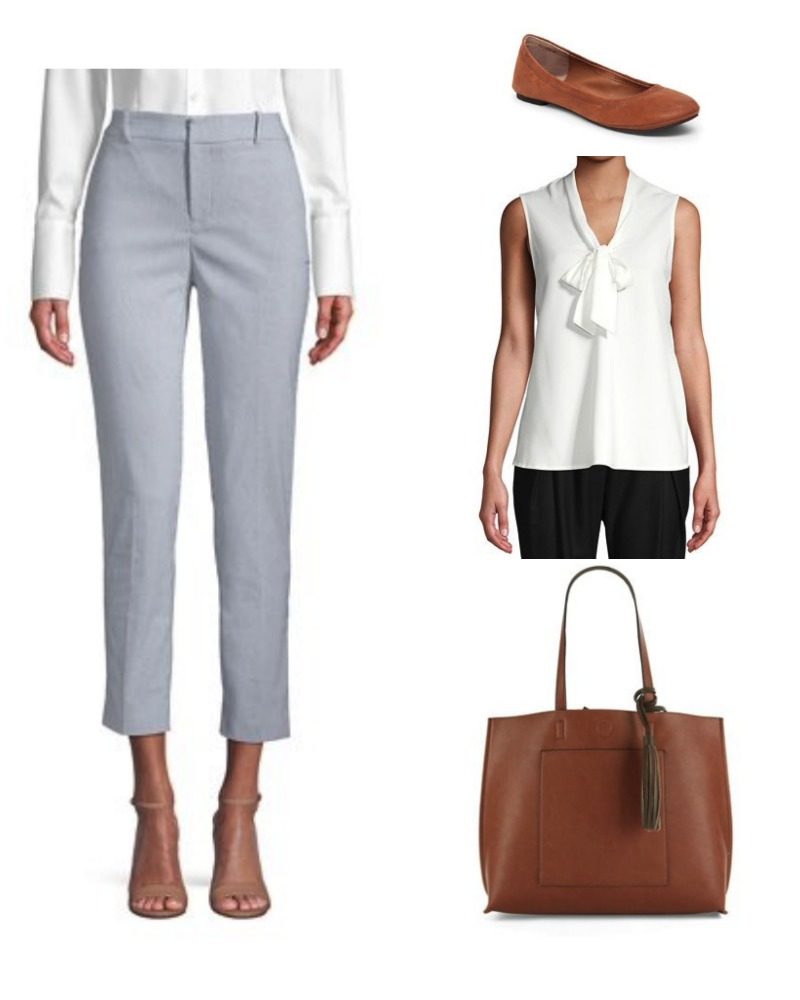 This polka dot sweater is darling. I've worn it with jeans and cut-off shorts, too. Very versatile and perfect for Spring. Plus you can wear it to the office so it's a great addition to the wardrobe.
I've had my heels for years but these Sam Edelman ones are the same color and style. This type of shoe looks great with every outfit. Of course for work you may want to rock a flat.
This little number comes in a few different colors. I am wearing an extra small.
DARLING NEUTRALS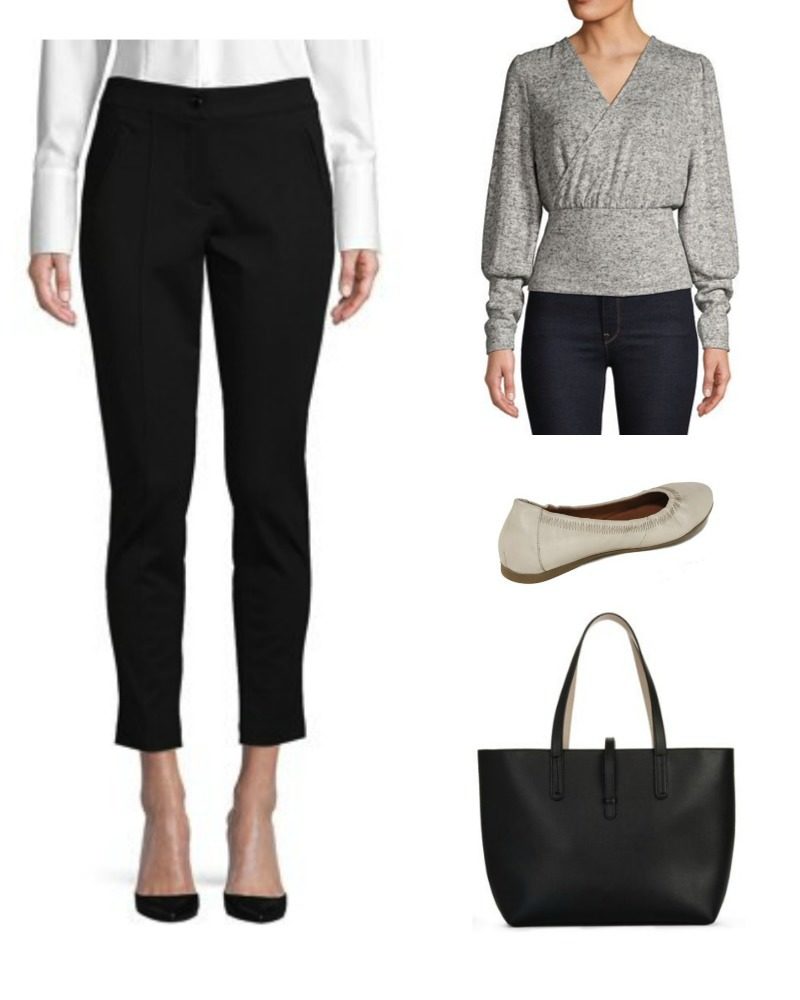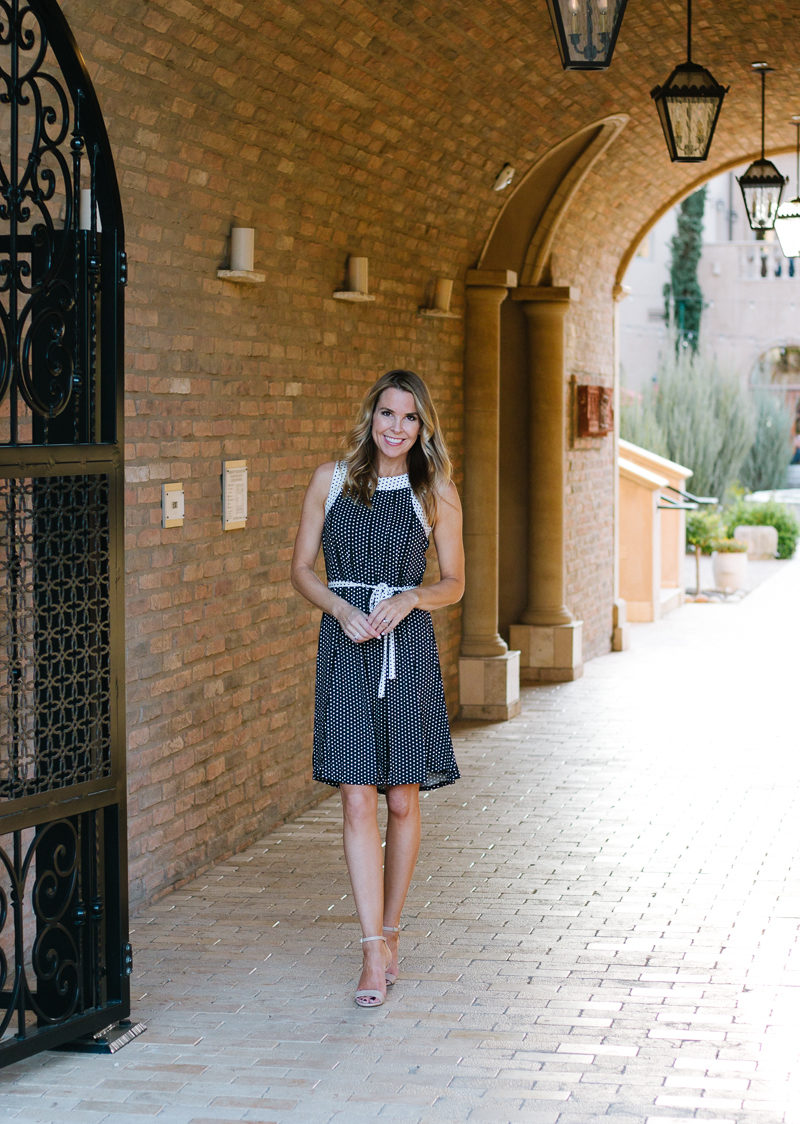 Now let's talk dresses. Ladies, this dress is a homerun. It's so incredibly comfortable and the fabric feels great on. While snapping these photos I kept telling my husband how much I love this dress. It has beautiful pleats and would be perfect for not only work, but for any semi-formal occasion. The black and white polka dots are so on trend right now. Are you ready for this? The dress is $16. Yep!!!! But it is selling out quickly. You can enter your email for a restock alert which is nice.
Fit: I am 5'7″ and wearing a size small.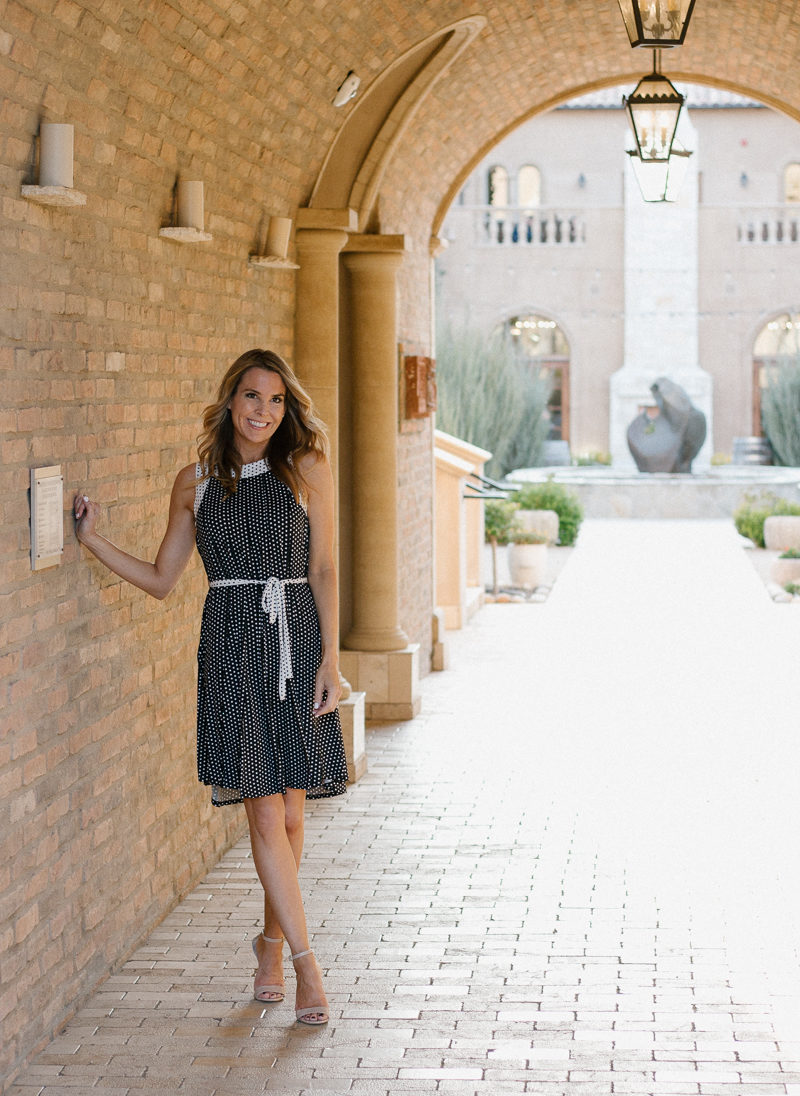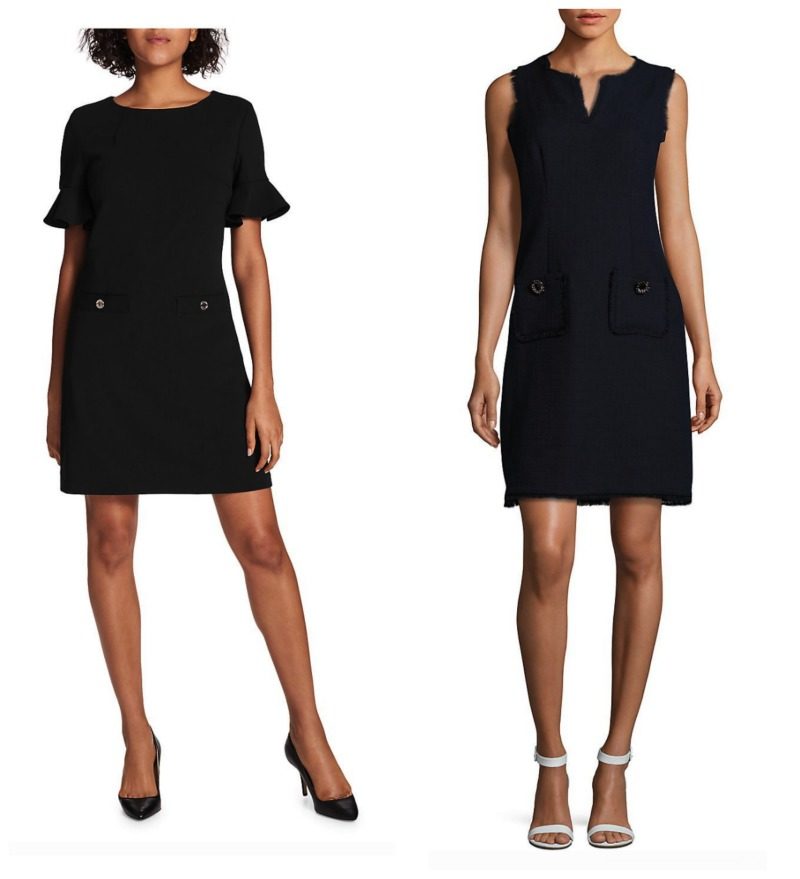 Such darling dresses. I bought this one in white and LOVE the cut and fit. Not too short and really flattering. The button detail on the pockets is beautiful. The white was too see though so the navy is the way to go. Makes more sense for the work place, too. This one is just slightly over the $60 mark but I thought it was worth sharing with you. Love the sleeves.
And while this may not work for the office, it's the cutest jumpsuit and I plan to order it for summer.
I would love to hear from the working gals to know if this has been helpful. And if you are off to the office this morning, I hope it's a great day.
*affiliate links used. Proud to partner with Walmart on this post.