My friends!!! I'm so excited. Colleen Rothschild is giving one lucky lady $200 to spend on her skincare line. You know I am a fan and being able to share this with you is great.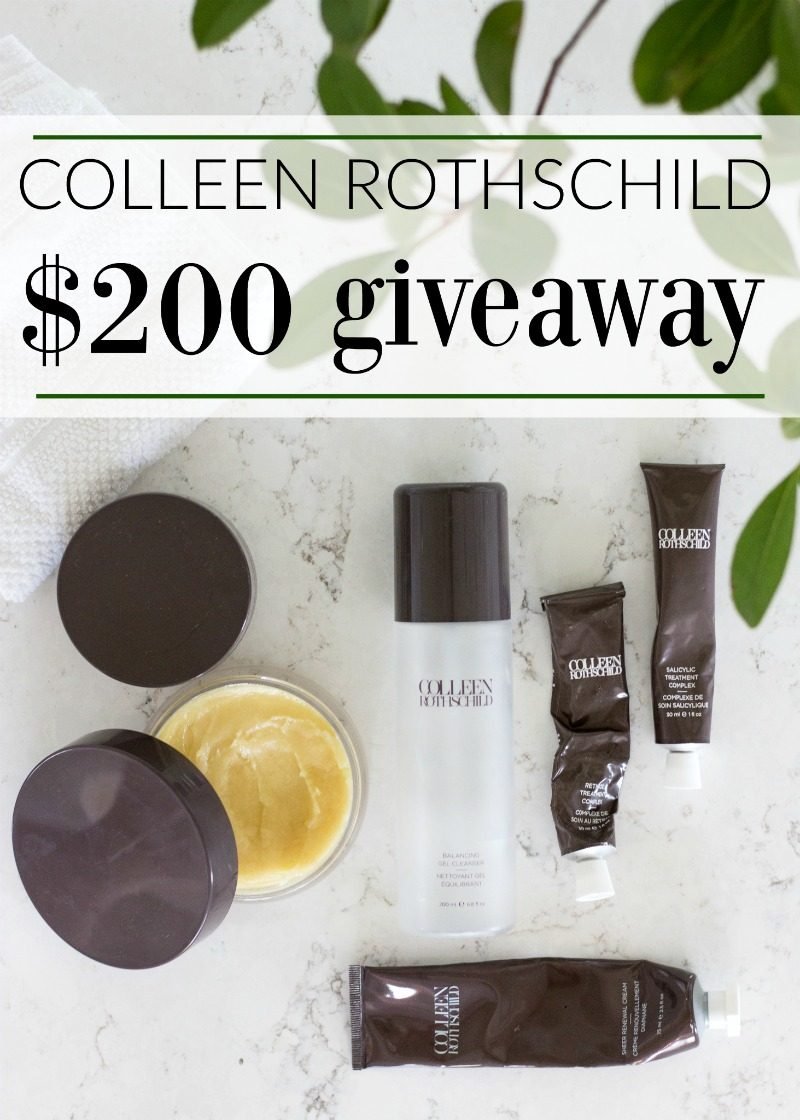 MY TOP SIX
ONE –  Muslin Cleansing Cloths: These!! These seriously rock. They have single-handedly saved my pretty white bathroom towels from being stained from makeup. I only use these while removing makeup with the Radiant Cleansing Balm (it melts makeup away). They are thin enough to let you get rid of any traces of makeup under your eyes and the makeup and balm rinse right through them. They hold up beautifully in the wash. Once you try them you'll never stop using them.
TWO – Clarifying Detox Mask:  This is the mask I use once a week to remove toxins and to help with inflammation. It leaves my skin so so soft.
THREE – Sheer Renewal Cream:  Really like this because it is oil free. It helps with cell turnover and I usually put it on my chest every night before bed. It has helped beyond measure with fine lines. I never miss a night with this.
FOUR – Retinol Treatment Complex: Yes to this!! This is what I apply around my eyes at night before bed. You can apply a thin layer on your entire face. It's great for minimizing fine lines and helping with cell turnover which is key to having your skin look fresh and bright.
FIVE – Balancing Gel Cleanser:  This is the cleanser I use in the morning. I prefer to use this when I haven't had any makeup on. (I use this at night to remove makeup). It's leaves my skin so smooth and ready for the day. I also use it after I work out since I workout without any makeup.
SIX – Salicylic Treatment Complex:  Use morning and night to help prevent acne and promote clear skin. I use this primarily at night. LOVE.
Each item comes with a cheat sheet card which I reference often until the routine becomes second nature.
WEEKLY ROUTINE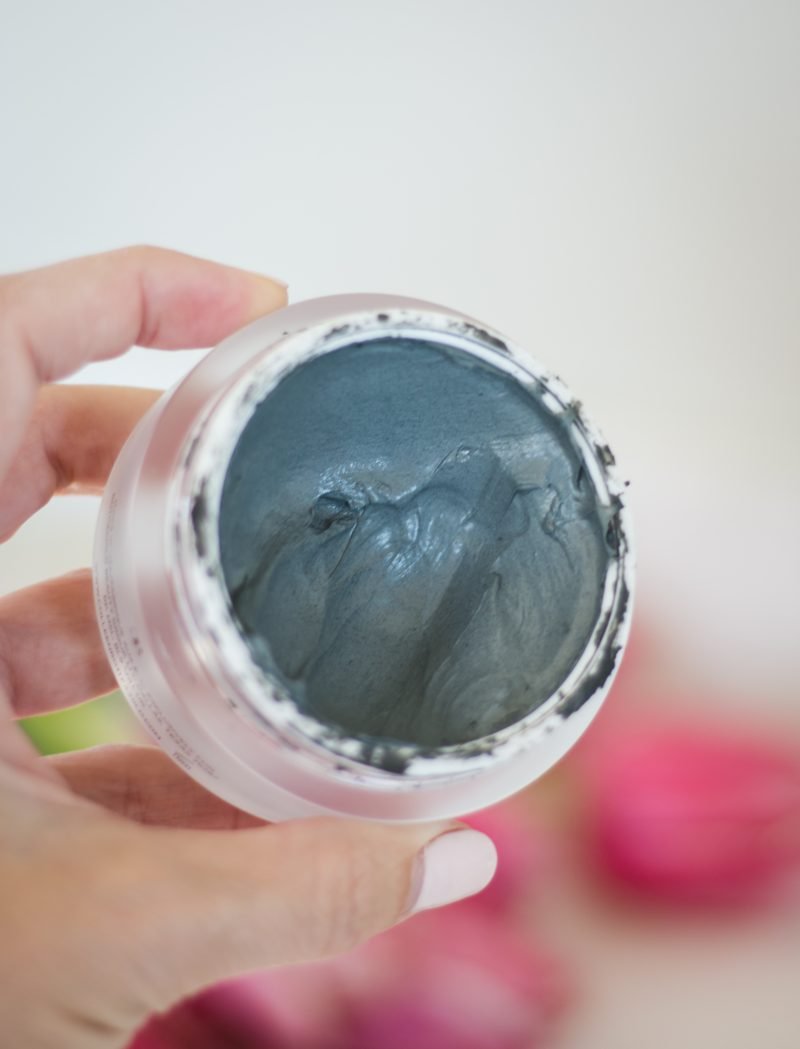 I use this mask once a week and adore it. Many of you have also tried it and have been really happy with it. I love when I hear from you about things you've tried. You can read more about my experience with these products in this post.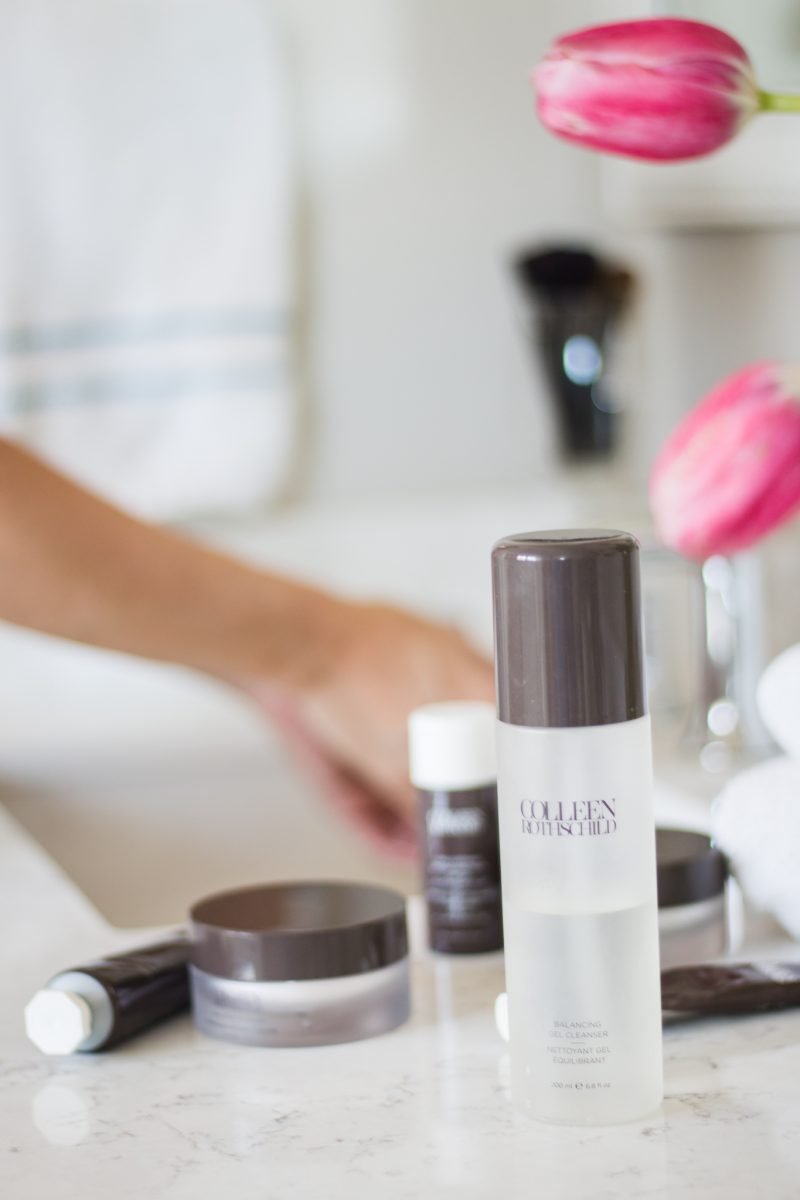 I use this Balancing Gel Cleanser daily and am ordering more for myself. It leaves your skin feeling so fresh and really clean.
GIVEAWAY TIME!
Ok, sweet friends. I can't wait to give one of you $200 worth of products. You can enter below. Good luck!
a Rafflecopter giveaway

Be sure to pop in tomorrow for a fun way to serve up a traditional treat.
*Proud to partner with Colleen Rothschild on this post. Affiliate links used.